---
Palm Beach Quilting in Carrum Downs, Victoria was our 2022 Australian Grand Prize Winner.
The competition was fierce last year, with many outstanding shops coming out on top. Or in this case, down under!
We followed up with them in this year, to see what is new and what is exciting in their world.
Check out the interview below.
---
Tell us about exciting things have happened at the store since the last contest?
The most exciting thing that happened was we won!
And then we attended H+H America in Chicago and met Annie, Casey and the rest of the gang, together with a whole lot of new suppliers at the trade show.
We've had two ByAnnie Trunk Shows, which our customers have loved.
Plus, we have extended our ByAnnie range of products to include every ByAnnie pattern to our store.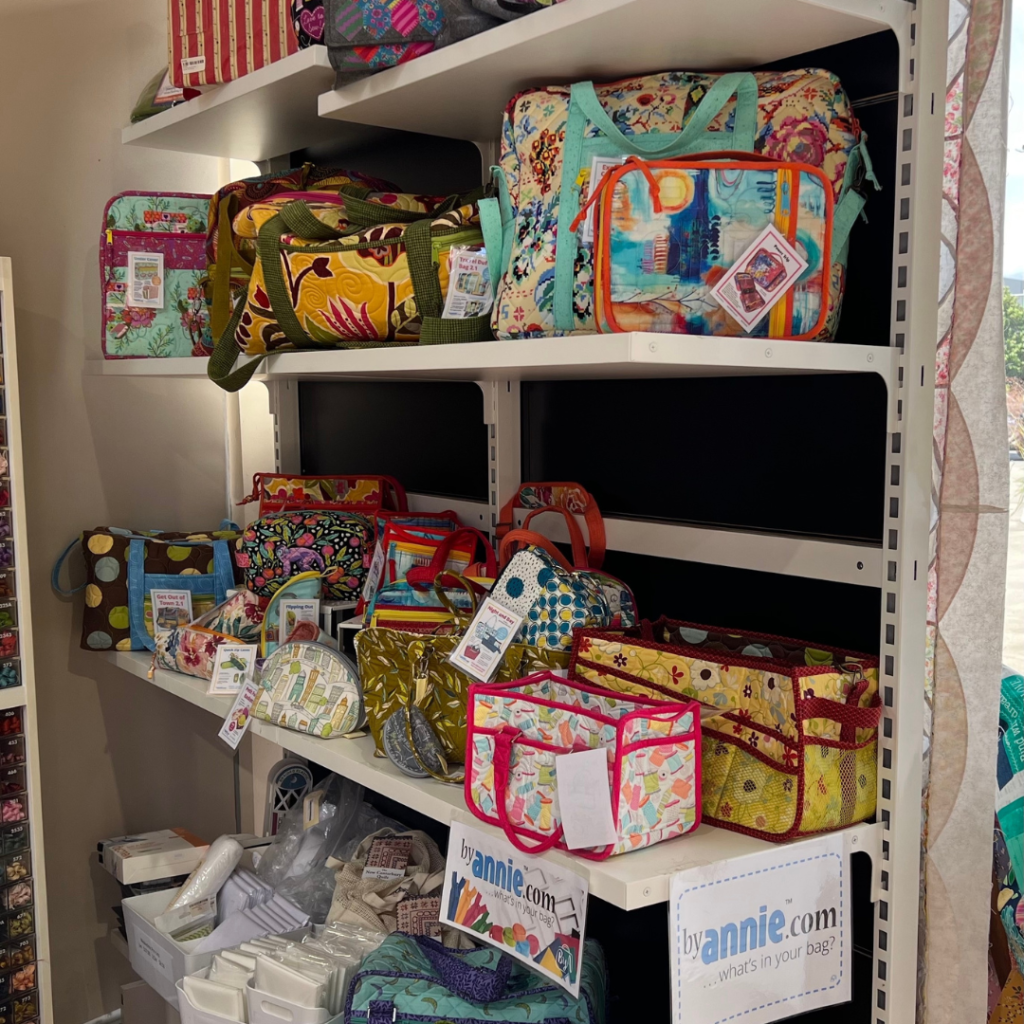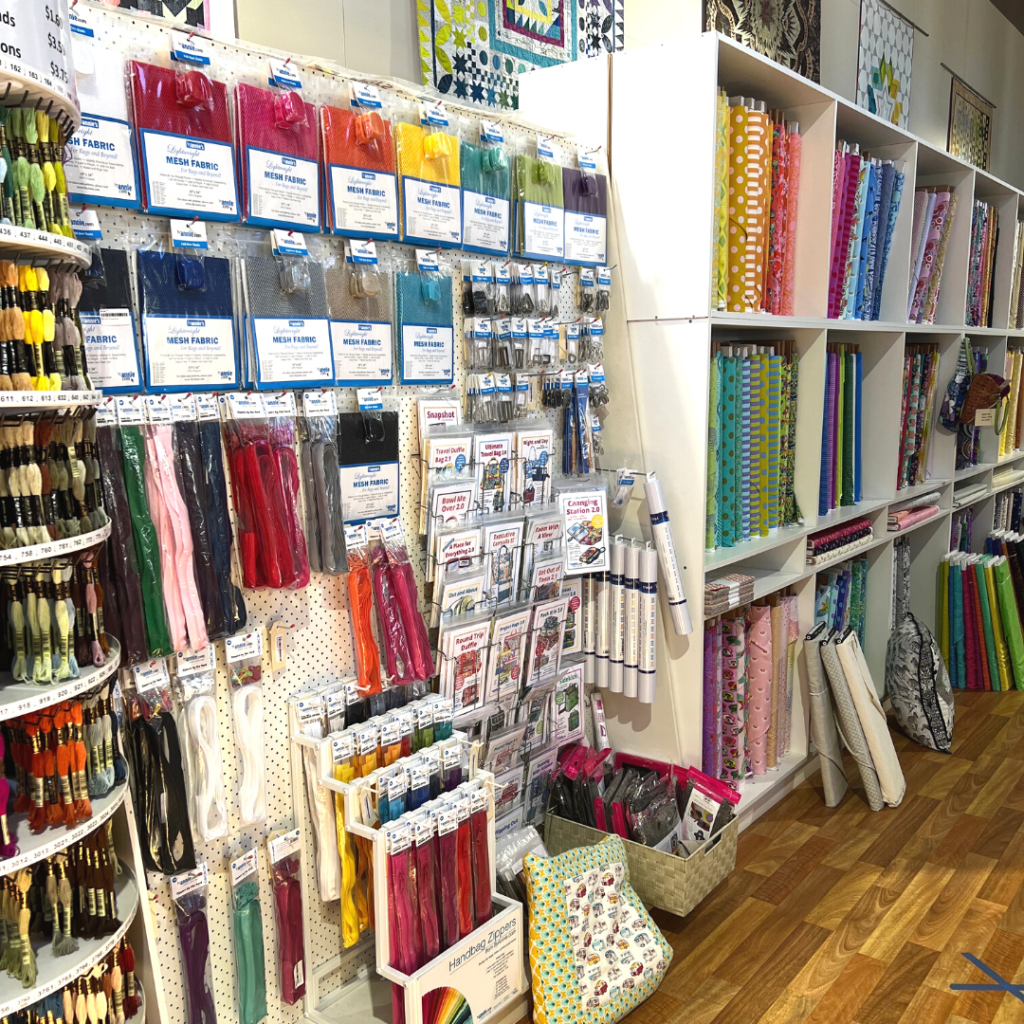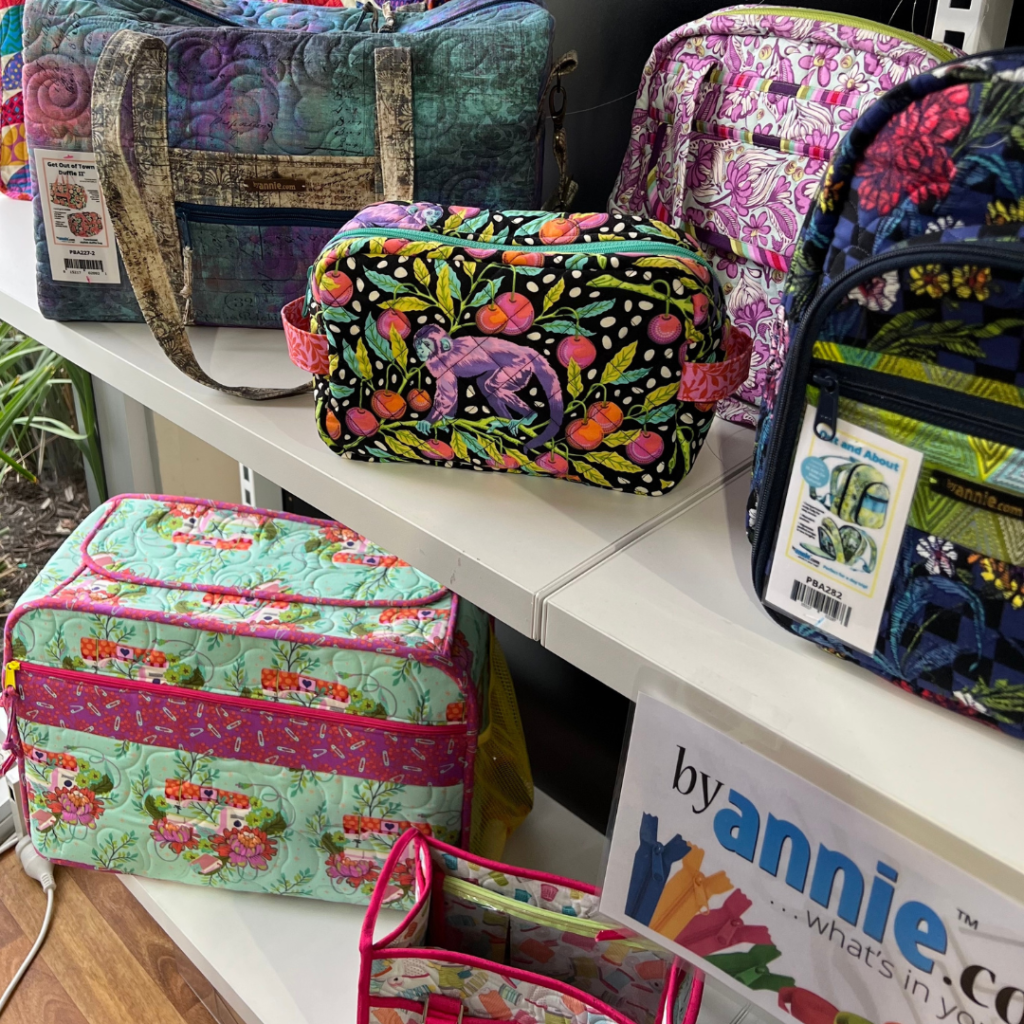 Tell us about the exciting changes since winning the contest last year.
We increased our backing fabrics.
We now have 350 wide backing fabrics in stock which even includes some 118″ wide backings.
Millie is back up and running so we now have the two longarm quilting machines working. Norman and Millie are busy quilting our customer's quilts.
We offer exceptional customer service which plays a big part of why we are known.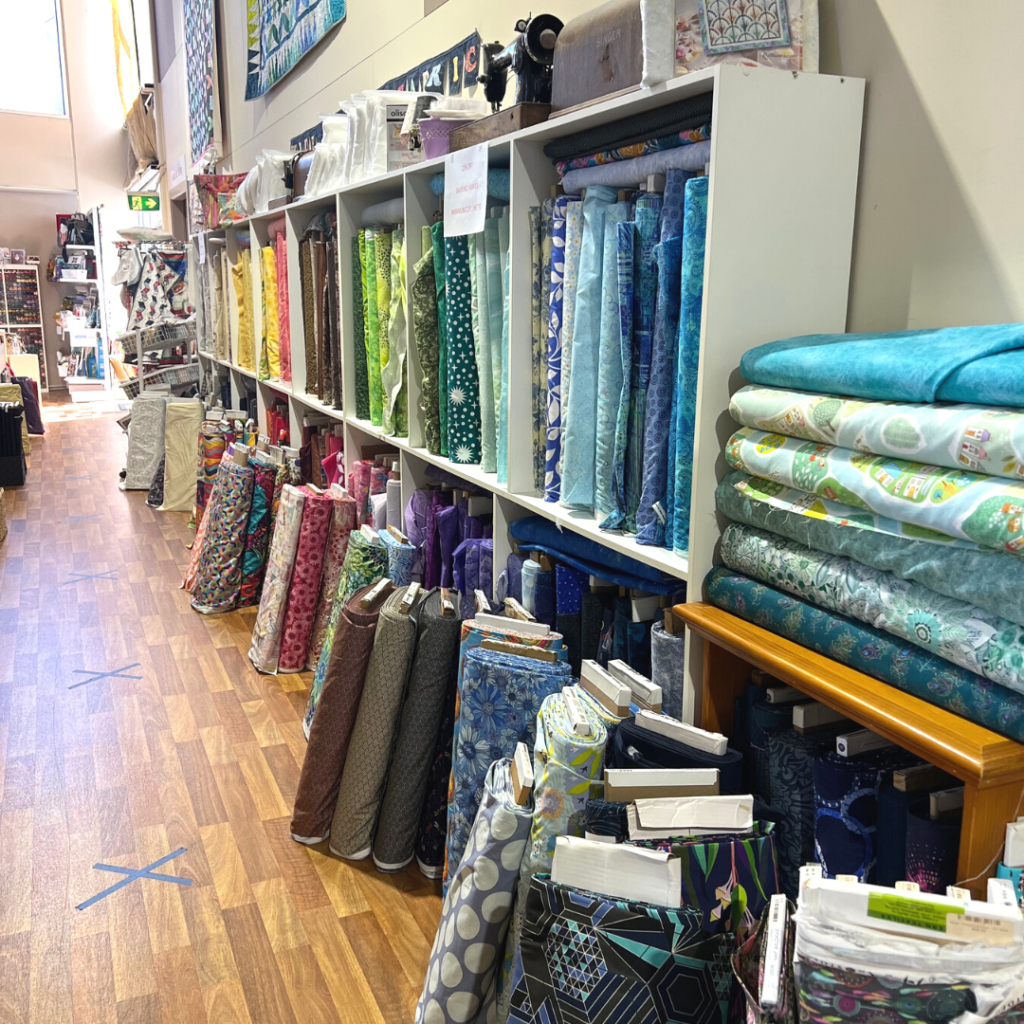 Any personal news?
Big news for Maureen this past year was that she welcomed her new grandson, Tanner into the family.
Tanner is now 4 months old and is so darn cute.
Maureen's heart melts every time she sees him, and absolutely loves her cuddles times.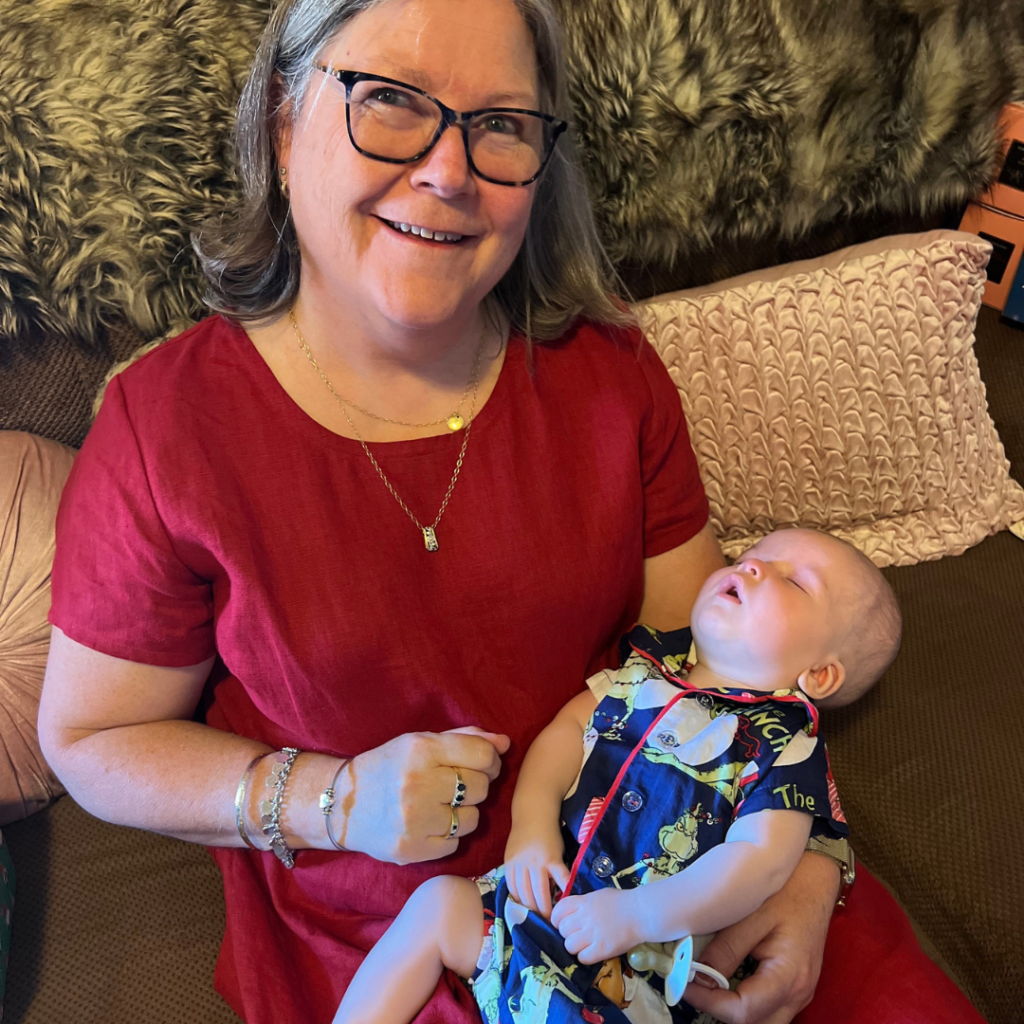 ---
Anything else buzzing in the shop?
As Aussies, we love our coffee!
If your lucky enough to visit the store around 11-11.30 am, we have a fantastic coffee van that stops right at the front door.
We love Jarryd from The Coffee Kingpin he makes the best coffee around.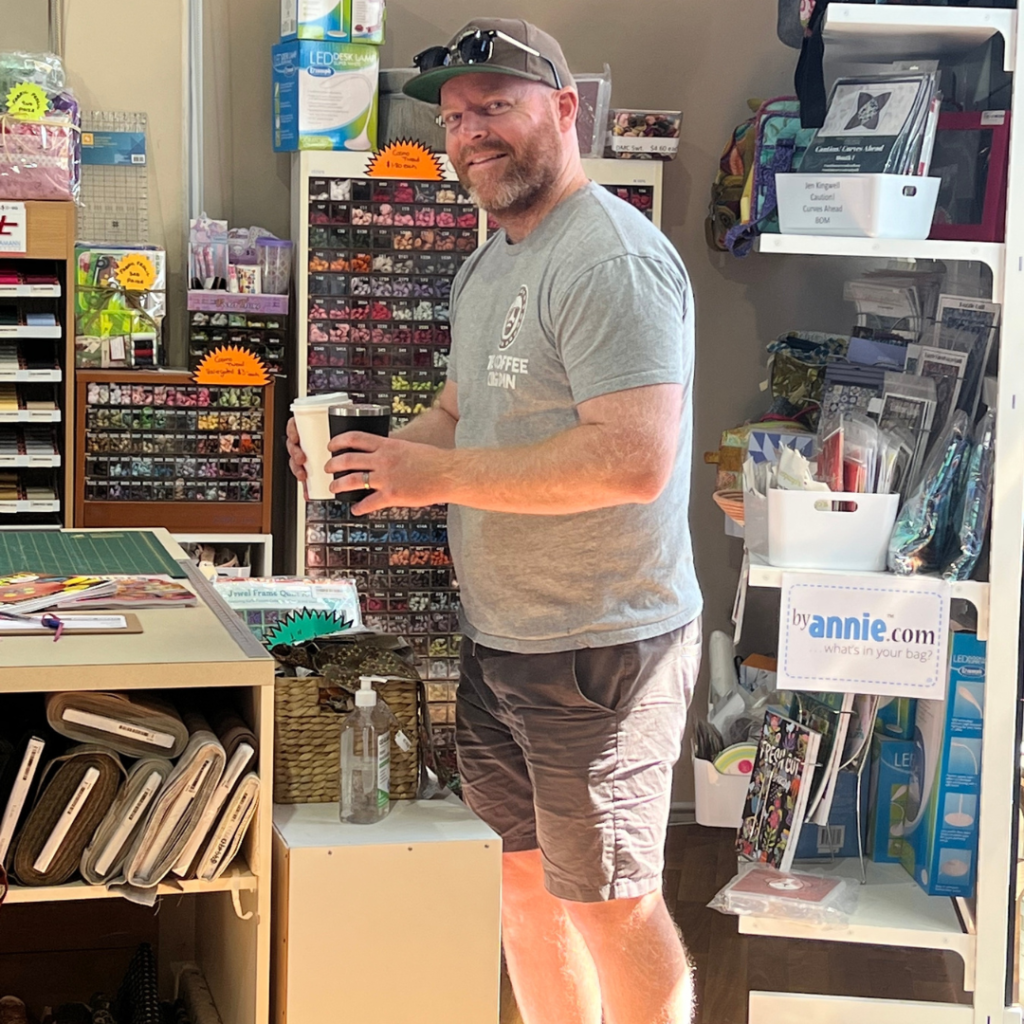 Do you have special staff who you'd like us to mention such as ByAnnie class teachers, bag experts, etc?
We were lucky enough to have Margaret, who came with me to Chicago, to teach, In Control and The Catch all Caddy workshop at PBQ in November.
Margaret teaches all over Australia and our students really loved this workshop. We hope to do more workshops in the future, but at the moment our Monday girls have started making some of the ByAnnie bags and are really enjoying the process.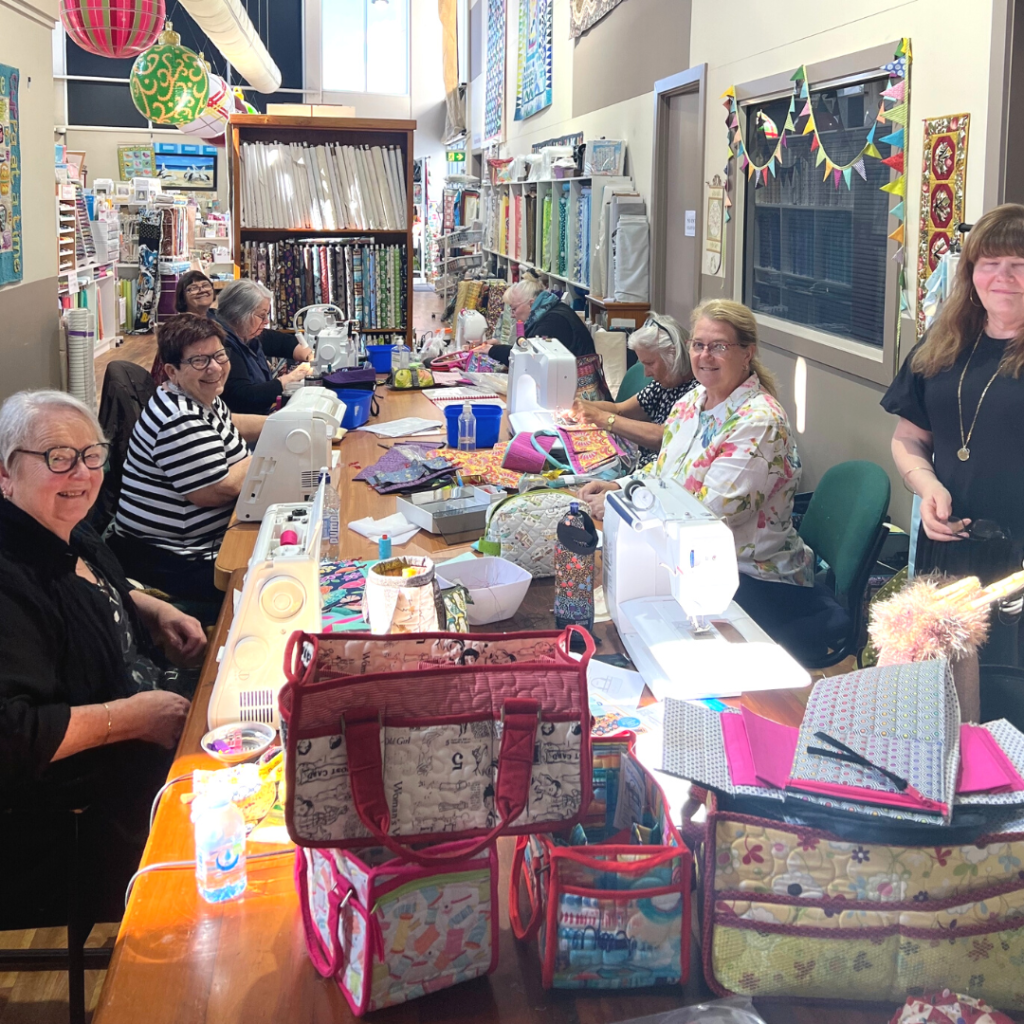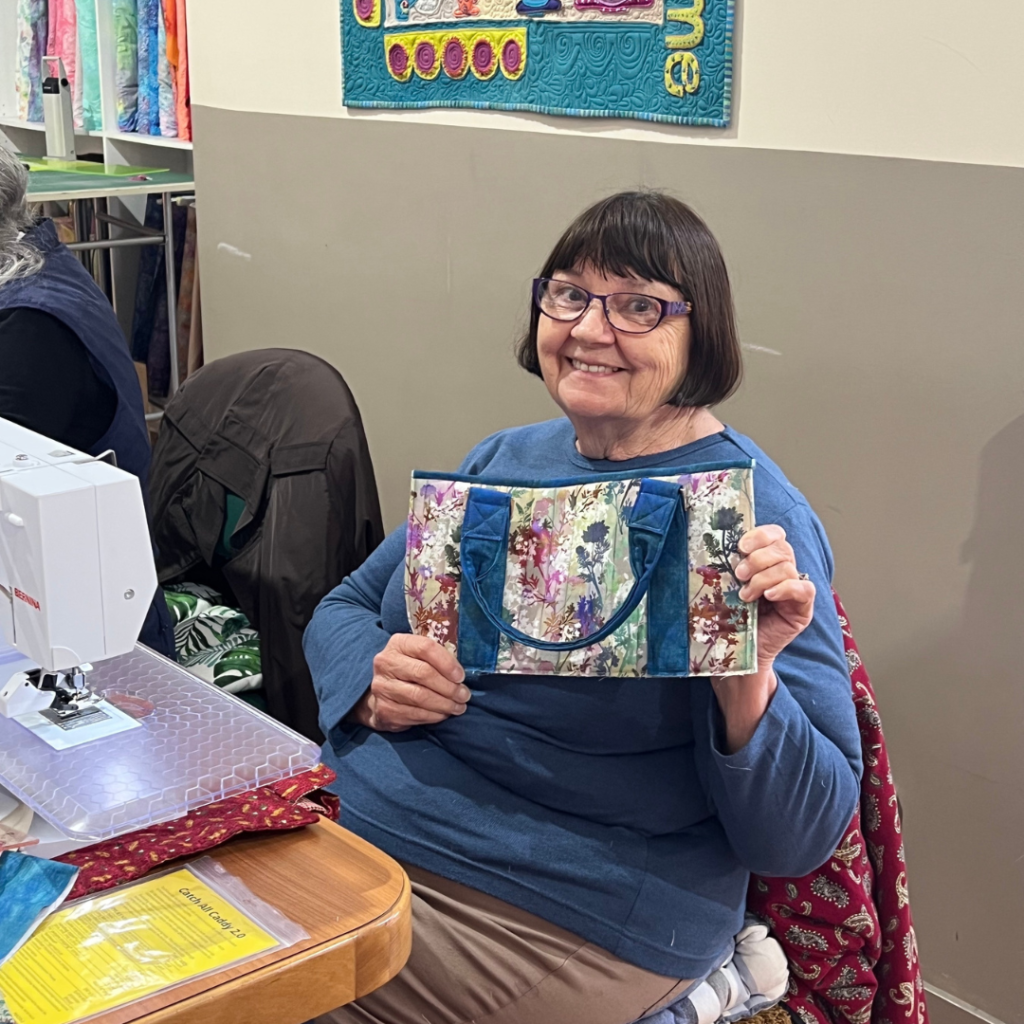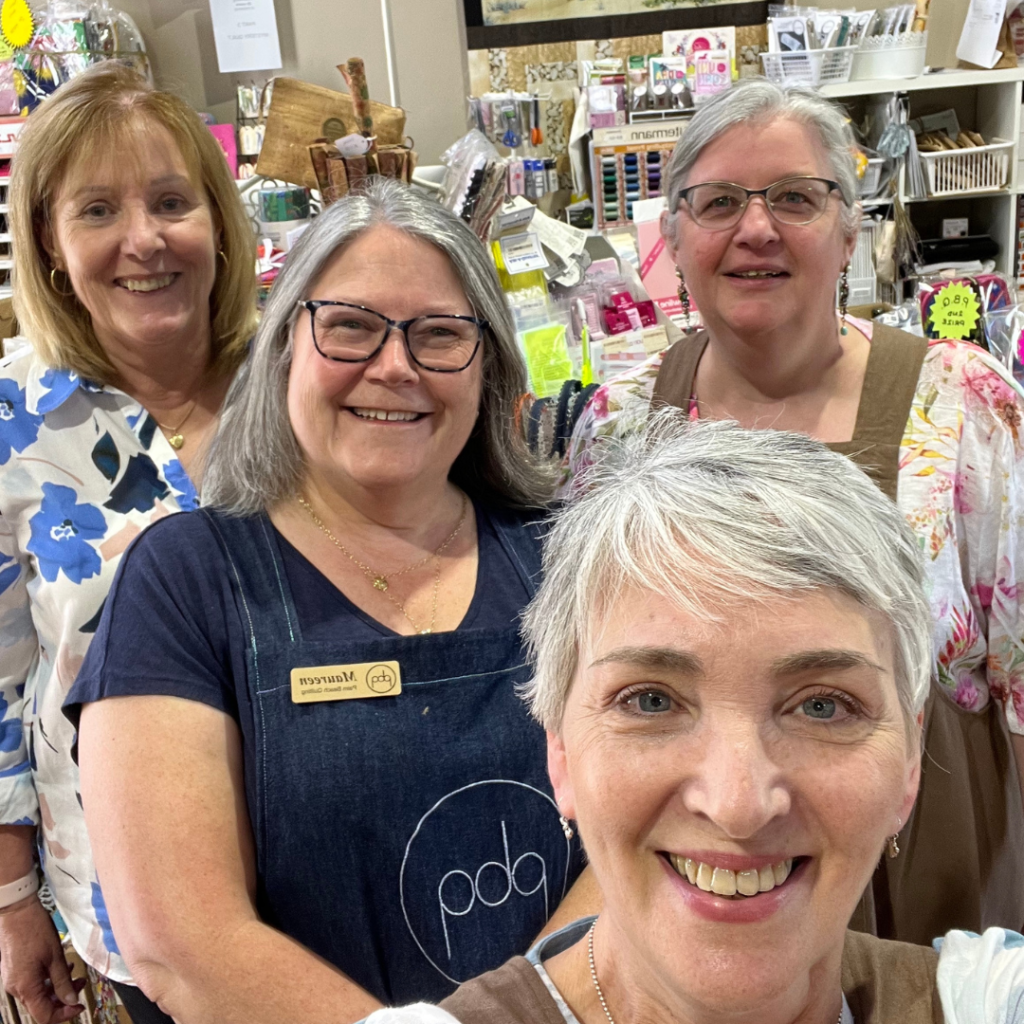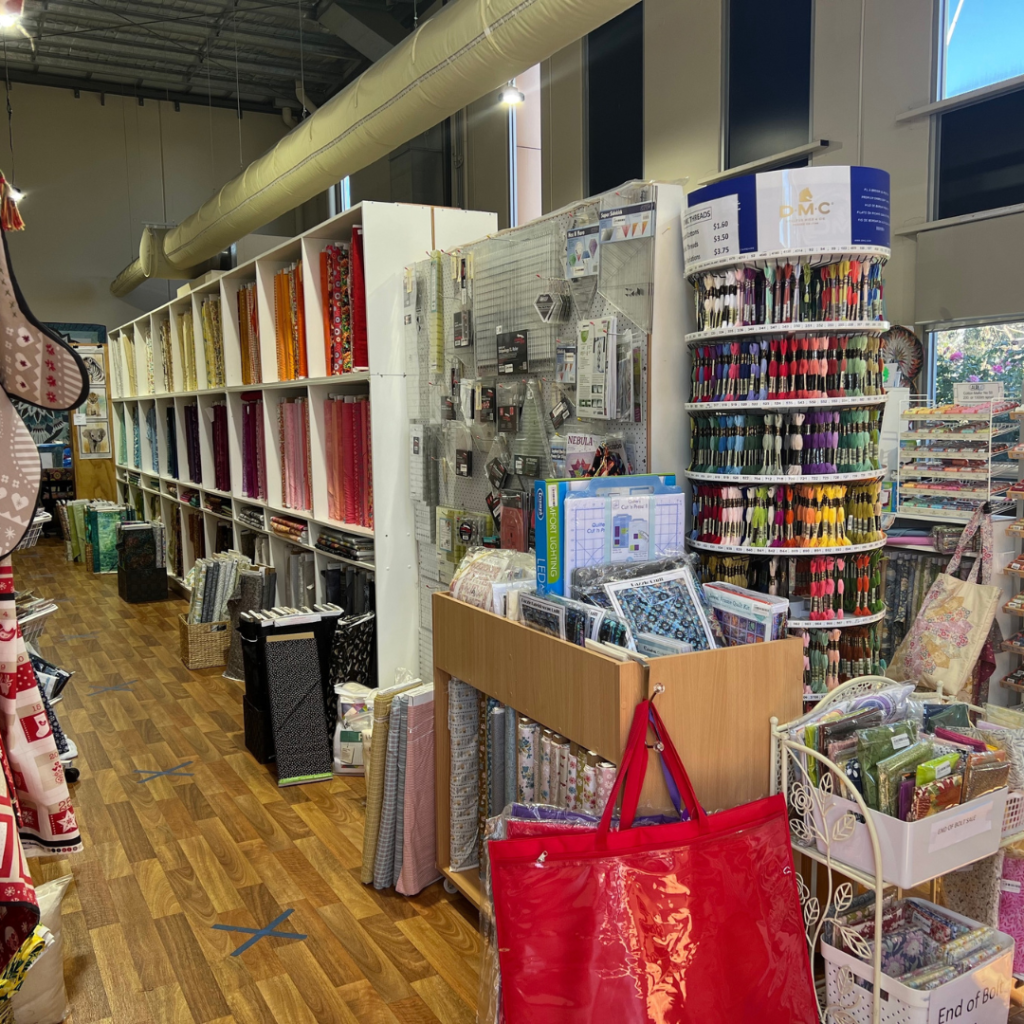 Tell us about any sales, classes, shop hops, trunk shows, or other events so that we can help spread the word.
PBQ participates in the Fabric Frolic which runs in the month of January each year and is now in it's 20th Year. It is the longest running shop hop in Australia. PBQ has been part of this shop hop for the last 10 years. We have some fantastic prizes that we give away 1st prize being a sewing machine plus we always have a project that we can give back to the community.
This year's project is a pillow case challenge, where customers make a pillow case and it is then donated to charities. Last year we made bags for "Backpack for Kids", which is an organization that supplies children who have had to leave their premises in a hurry. The bag is then filled with everything they need to get them through the next few days. Some of the pillowcases this year will also be given to "Backpack for Kids".
This year in the shop we are hoping to have Jennifer from Aster & Ann teaching a workshop in stenciling and embellishing, Karen McGregor an Australian Textiles Artist to take some workshops on Thread Painting, Kate from SewIntoOverlocking with some more overlocking classes, as well Gordon with the usual Maintenance Classes we hold. Keep an eye out on the website for further information.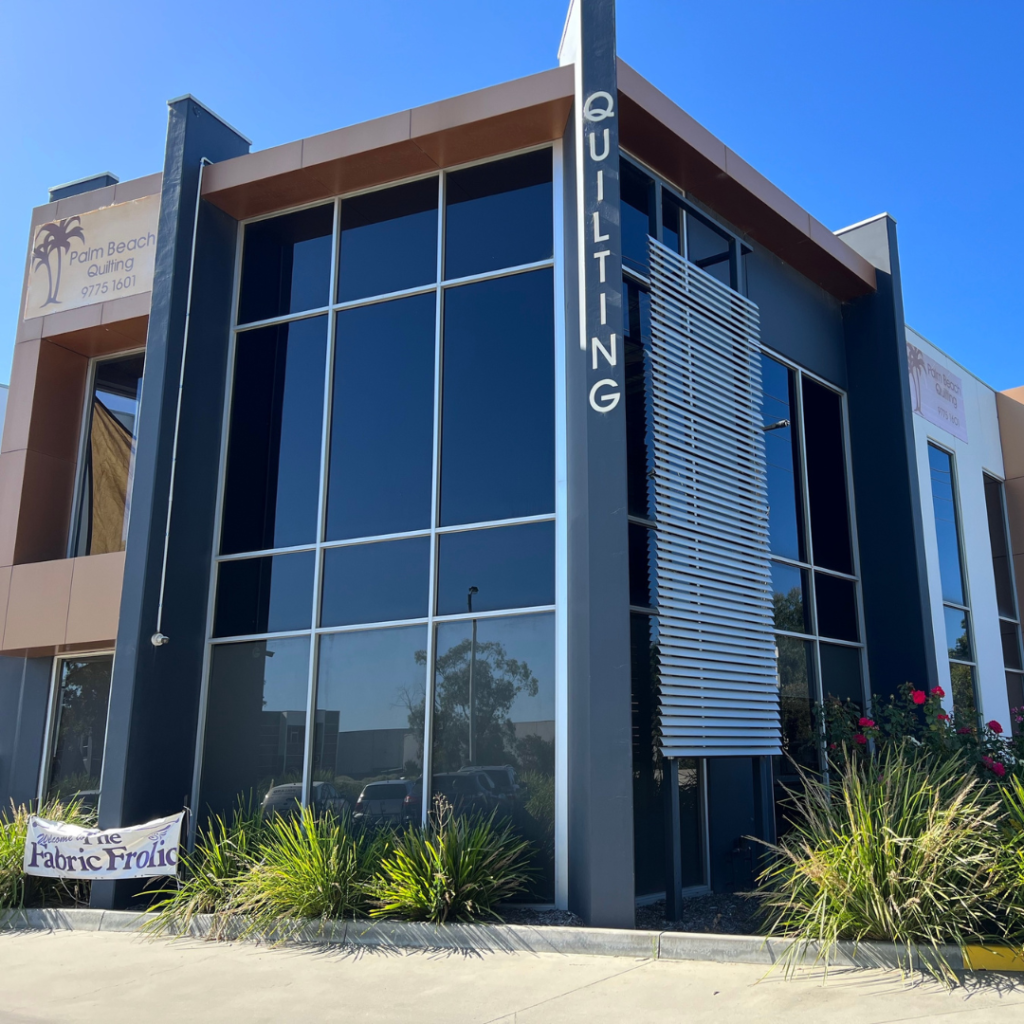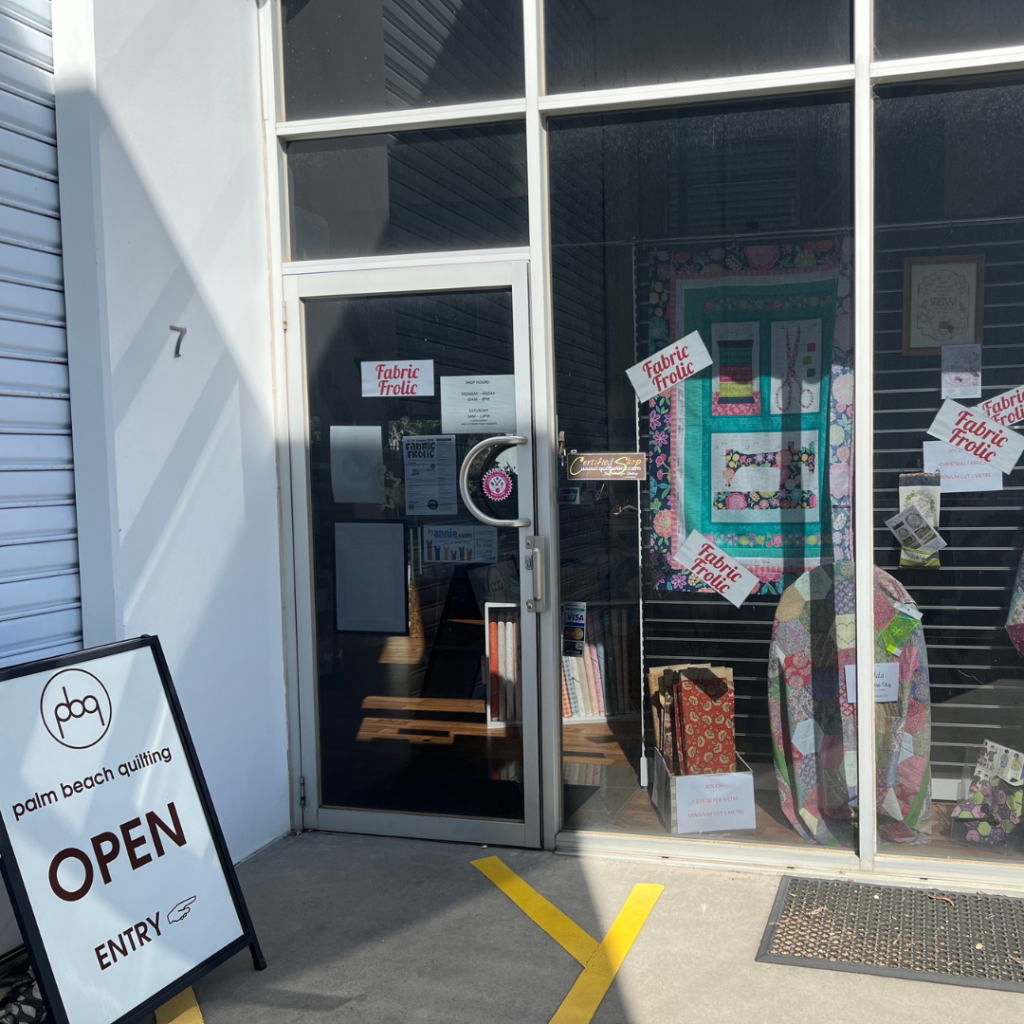 ---
How did the LQS Contest impact your store?
We were absolutely thrilled that we won the LQS Contest last year, this has brought new customers to our shop and enabled us to extend our ByAnnie product range.
Our aim was to have every pattern available to our customers which we now have. Our next aim is to have all 48 zippers in stock, we just need another beautiful stand to display them on. We also hope to have all zippers by the yard available too. We have loved seeing what amazing ByAnnie bags our customers are making.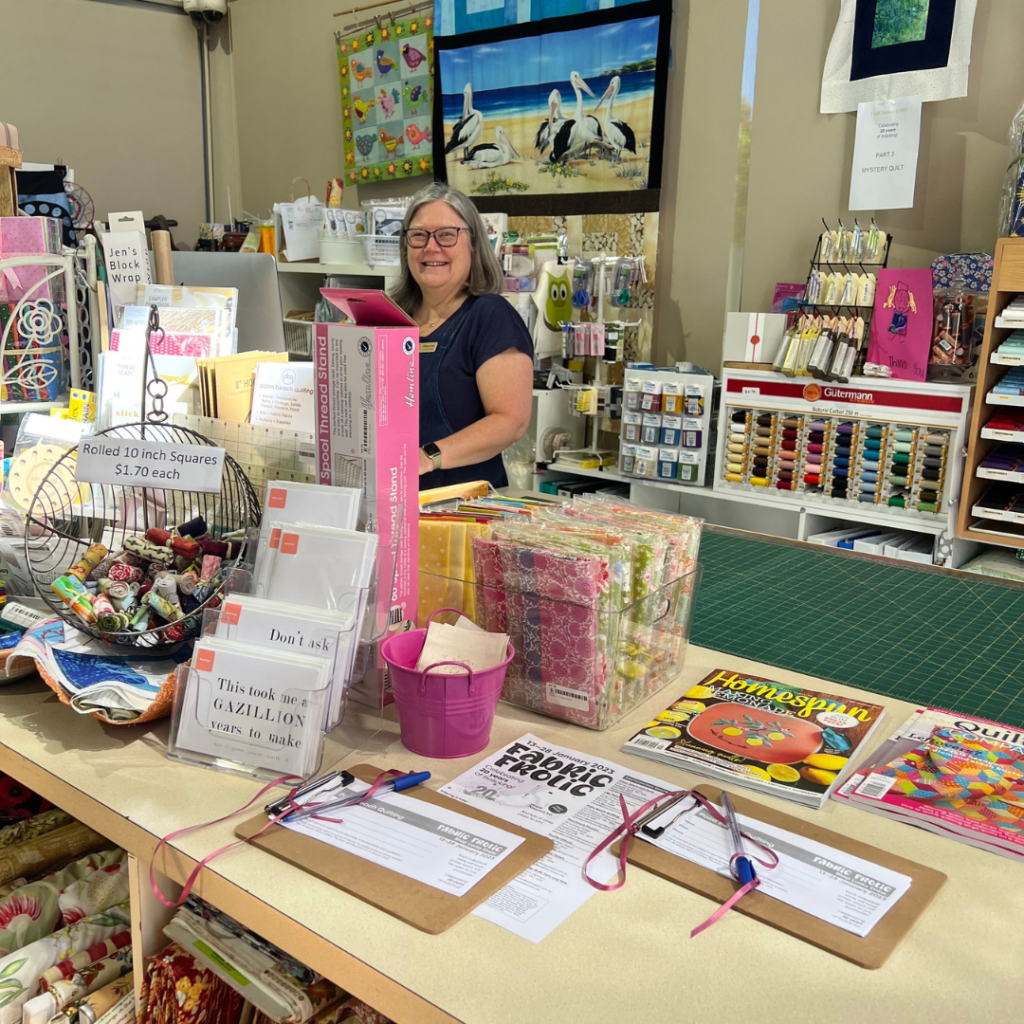 ---
In closing
We loved hearing from Palm Beach Quilting and learning about all their events, classes, and longarming services. We hope to grab a cup of coffee with everyone soon!
---
---