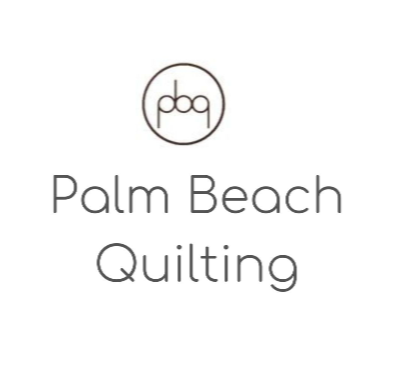 Palm Beach Quilting — Carrum Downs, Victoria
Celebrating their ten-year anniversary, this shop does it all.
Owner, Maureen Miller, expanded to a full blown shop in 2009 saying: "You can only regret what you don't do. So let's have a go."
Palm Beach Quilting now has two long arm quilting machines, loads of fabrics, thread, classrooms space and more! Don't miss their 300+ selection of wide backs, along with all things quilting!
Trunk Show Schedule: As the Australian Grand Prize winner, Palm Beach will receive 6 models from ByAnnie.com and 6 from Lynne Wilson Designs to display for 30 days.
They've scheduled the event to start in early April 2022.

Mark it on your calendar and be sure to swing by their shop during the month to check it out!
---
"PBQ wants to be providing you always with the most helpful advice and experience we can offer, with a prompt quilting service and a comprehensive range of high quality quilting products. We are very proud of our colourful and friendly shop and excited to see it grow and evolve." — Palm Beach Quilting
Voters Loved
Customers loved the shop's friendly, helpful service, especially during lockdowns, as well as the wonderful atmosphere of the store.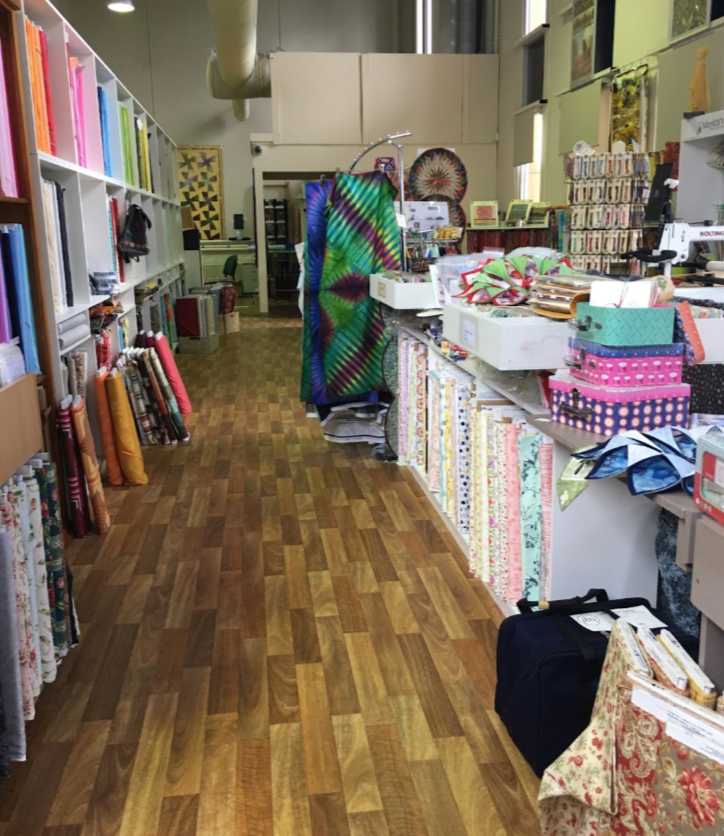 Over very long COVID lockdowns in Melbourne, the owner of this store was a lifeline for merchandise needed to fill the long hours of craft. Nothing was too much trouble.

— Rosemarie
I knew nothing at all about quilting and took some classes here. I created the most awe-inspiring things I couldn't have ever imagined!

— Irene
On my first visit after all the many and extended lockdowns in Melbourne, they understood that all I wanted to do was inhale and smell the fabric, and then run my fingers across the bolts on the shelves. Palm Beach Quilting is one of my happy places!

— Alison
It's a wonderful haven to visit whenever I feel in need of a "recharge"! Maureen and her staff are great listeners and we've solved so many problems of the world over the years! I feel a calmness and peace wash over me whenever I walk through the front door, and I always walk out with a great sense of excitement and anticipation with my newly purchased goodies! I've created many interesting and beautiful treasures as a result.

— Sue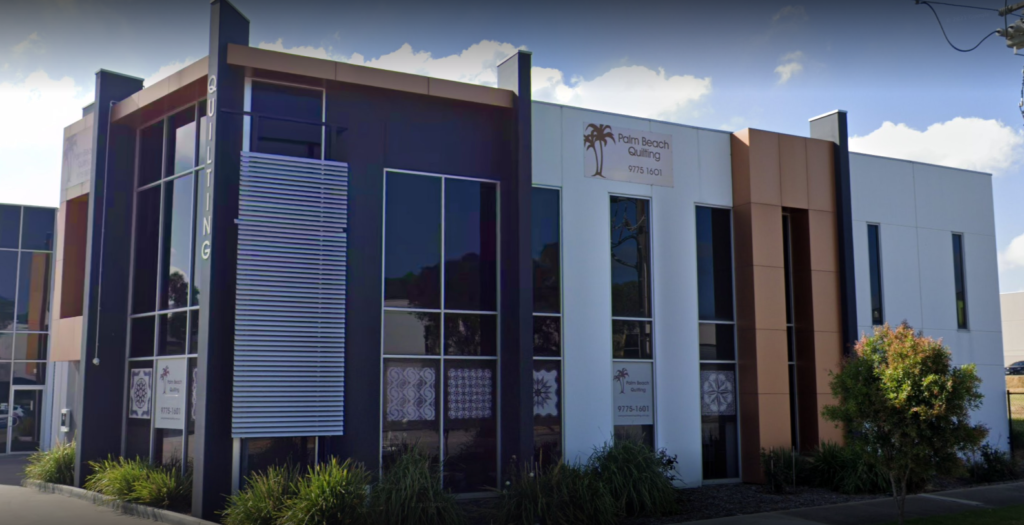 ---
Australian Grand Prize in our 2022 Local Quilt Ship Contest includes:
From HQW Distributors:
A $500 AUD store credit to spend on ByAnnie products at HQW Distributors, and
a free Lynne Wilson Trunk Show with 6 models and 6 patterns for each model,
ByAnnie will add to that:
a free ByAnnie.com Trunk Show with 6 models and 6 patterns for each model, and
a special Local Quilt Shop marketing and radio package valued at $1000 USD.
Finally, H+H Americas will provide
Full conference and exhibit access to the 2022 h+h Chicago trade show with special highlights on their online channels, and
$300 USD travel reimbursement!