Local quilt shops represent the beating heart within our lovely sewing and quilting communities. Their pulse brings life to the many unique styles, traditions and cultures that come with sewing! They create an atmosphere for growth and camaraderie. It's where we go to get the creative juices flowing!
In honor of 'Visit Your Local Quilt Shop Day' on January 25th(2020), we held our 3rd Local Quilt Shop Contest to celebrate our love for quilt shops. We asked you to vote for your favorite shops and tell us about why they're special to you. The contest lasted just a few short weeks, but the response was overwhelming with nearly 12,000 votes! 
Grand Prize
A FREE ByAnnie Trunk Show to display in your store. (Retail value around $800 US)
FreeSpirit Fabrics will donate up to $400 store credit. Must be claimed within 90 days.
SCHMETZ and Grabbit Tools will donate the following: 5 boxes SCHMETZ Chrome Professional Grade Needles, 4 boxes SUPER NonStick Needles, a Grabbit BobbinSaver2, the new Jumbo BobbinSaver2, and a complete SCHMETZ promo/eductaional pack. (Retail value about $600 US)
4 Runner-up Prizes
A FREE ByAnnie Trunk Show to display in your store. (Retail value around $800 US)
FreeSpirit Fabrics will donate up to $100 store credit. Must be claimed within 90 days.
SCHMETZ and Grabbit Tools will donate the following: 1 box SCHMETZ Chrome Professional Grade Needles, 1 box Super Nonstick Needles, a Grabbit BobbinSaver2, the new Jumbo BobbinSaver2, and a complete SCHMETZ promo/educational pack. (Retail value about $150 US)
Read more on our Rules & Sponsorship page – See our Voting Page – Did you see the LQS promotional images?
---
GRAND PRIZE WINNER
The Old Country Store
The Old Country Store has been a pillar of Lancaster County since 1978. Their beautiful red brick building was built by the Eaby family in 1833 as a local market for clothing and home essentials. Nearly 200 years later, the incredible staff at The Old Country Store continue to carry the torch of local handmade and customer care. Likely why The Old Country Store has been a top 5 finisher each year we've held the Local Quilt Shop Contest. Wow!
Of the many hundreds of stories and impressions, voters were overwhelmingly impressed with the knowledge of the staff and their readiness to always go the extra mile.
Location: Intercourse, Pennsylvania
Website: The Old Country Store.
Eligible votes: 1,198
Customer story from Wilda: "I always breathe a big sigh of relief as I walk through the front door because it's my special, happy place. I once saw a photo of a quilt and wanted to know if there was a pattern for it. Jan, the owner, researched it for me and quickly got back to me. While talking we found that we had a lot in common! I was so touched and very much appreciated her taking the time to help me."
---
Runner Up Winners

Quilteroo's
You can find this lovely quilt shop with one quick exit off of I20 in northern Louisiana. (*Ahem, road trip anyone?) Their fun and creative atmosphere brings people far and wide seeking fun, friendship, and fabrics!
Hundreds of voters shared how knowledgeable and fun the Quilteroo's staff is, and that when you go to Quilteroo's you're known by name and treated like family.
As far as votes go, they were the most improved shop! Last year they received 2 votes… This year they received a resounding 1,123! They were able to get the word out about the contest, and the fervor spread like wildfire! You could even hear Melissa, an owner, on the local radio show promoting the contest.
Location: Ruston, Louisiana
Website: Quilteroo's
Eligible votes: 1,123
Customer story from Kathy: "I went to Quilteroo's knowing nothing about machine embroidery. They did not try to sell me an expensive machine, but a small one to learn on. Rhonda (co-owner) sat with me and taught me how to use it! She's so patient"
---
Quilters Quest
Quilter's Quest is the one-stop fix for any sewists in the Midwest-Chicagoland area. Longarm Bob is known far and wide for reliability and craftsmanship. They are sewing machine experts, as BERNINA and JANOME dealers they can meet your every machine need.
People say they are happy to travel however far to go to Quilters Quest. Voters expressed their appreciation to how patient and intelligent the staff is, and are always welcomed with a warm smile!
Location: Woodridge, Illinois
Website: Quilters Quest
Eligible votes: 275
Customer story from Susan: "Learning expert sewing tips in Quilters Quests classes are invaluable to me. I love the instructors and every time have so much fun with the other class participants."
---
Mad B's Quilt and Sew
Mad B's is a premiere quilt store located in the beautiful deserts of Arizona. This wonderful store has over 2,000 bolts of fabric to explore while planning your project. They are always thinking of their customers, and have recently just moved to a new space!
Their voters were so thankful for Madonna, the owner and resident long-arm wizard, who always goes above and beyond in welcoming patrons to the store. Voters also appreciate their expertise while attending the many fun Mad B classes.
Location: Mesa, Arizona
Website: Mad B's Quilt and Sew
Eligible votes: 242
Customer story from Carrol: "Mad B's Tea is a special event put on once a month. They always have delicious tea and food, and a project with sewing machines set up. You don't even have to lug your own machine. Madonna (the owner) and others teach a new technique and we go away with our hearts, and stomachs full!"
---
Lickety Stitch
Lickety Stitch was founded 10 years ago in the beautiful plains of eastern Wyoming. This lovely shop might be family owned and operated, but you don't have to be related to be treated as family here.
We have stories of customers traveling up to 100 miles just to visit Lickety Stitch. People are happy to travel for their services, and carefully curated fabrics, patterns, and supplies!
Location: Lusk, Wyoming
Website: Lickety Stitch Quilts
Eligible votes: 166
Customer story from Debbie: "They have sponsored painted quilt block classes. If you drive around Lusk, there are hundreds of wooden quilt blocks on barns, houses, businesses, and government buildings. And most of them were completed in classes at Lickety Stitch Quilts. I had a blast planning and painting mine, and it hangs proudly on my home."
---
An Overwhelming Response
The Local Quilt Shop Contest has matured this year into a large and global contest.
For 2020, we received over 11,000 unique votes for just over 1,200 stores in 9 different countries. That represents 150% growth in total votes, 27% growth in store representation, and the inclusion of 4 new countries.
We are so impressed with all of the love and support that each store received and we are so thankful to all the customers and stores who made this LQS Contest such a success.
We look forward to making 2021 even bigger! 
What's a trunk show, anyway?
Trunk shows allow you to familiarize yourself with ByAnnie's patterns. Maybe you're taking a class and want to see a finished project. Or looking for inspiration for your newly acquired stash? You can find displays featuring our homemade models in trunk shows all around the world! We have over 600 models available to your store, so be sure to let them know if there is anything you'd like to see (patterns, designers, techniques).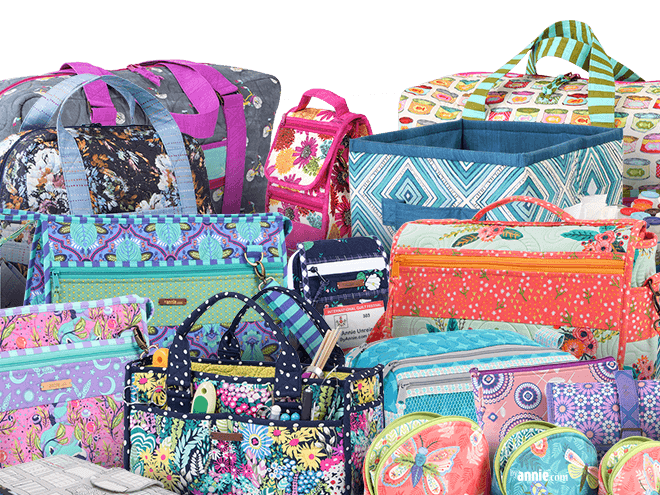 ---
Bigger and Better
This was the first year our contest had sponsors. Thank you, FreeSpirit Fabrics and SCHMETZ for your participation and support of local quilt shops! With your help, people were more excited than ever to participate. We already have big plans for next year, in the meantime we're so happy to celebrate our winners!
Happy Stitching!