---
The Quilted Nest in Collingswood is our regional winner for New Jersey!
Read on to learn more about a great shop that is located in a very unique space.
---
Please tell us your store's story.
Robin Laino is the owner of The Quilted Nest, which opened in 2011. Robin said, "We have moved three times on the same street to improve our size and location. We are currently housed in a 1928 'lobby' area of the old Collingswood Theater building. The unique features of our space lend itself to the craft and bringing the past into the more modern world of quilting."
---
— 2023 Contest Customer Comment —
"Owner and staff are very friendly and helpful. If they don't have what I need or want they work very hard to get it for me."
HILDUR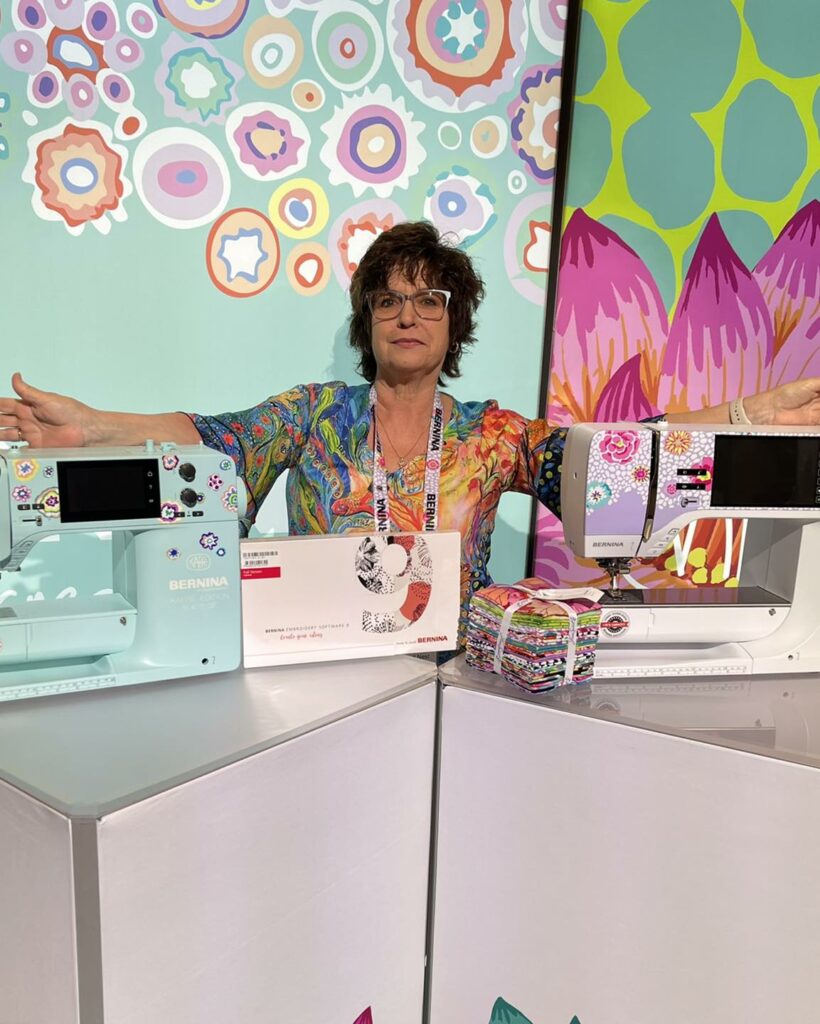 ---
For those who have not seen the store, please describe it.
We are located at 823 Haddon Avenue in Collingswood NJ. We are a 2,600 square foot space featuring a combination of classroom and retail space.
We are authorized BERNINA, Brother, and Handiquilter dealers. We offer longarm quilting services, machine repair services, and carry 3,000 bolts of fabric, as well as all the latest notions, books, and patterns. Our classroom is always open and we regularly feature Zoom classes in conjunction with in-person classes so that everyone feels like the are engaging in the "live" experience.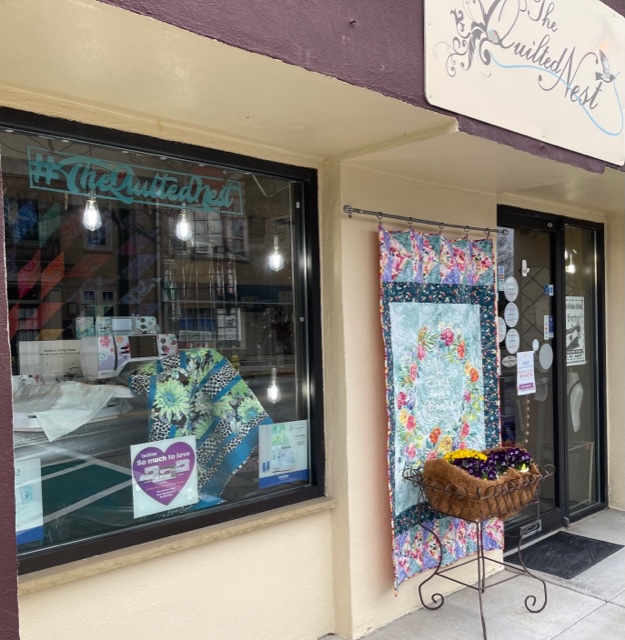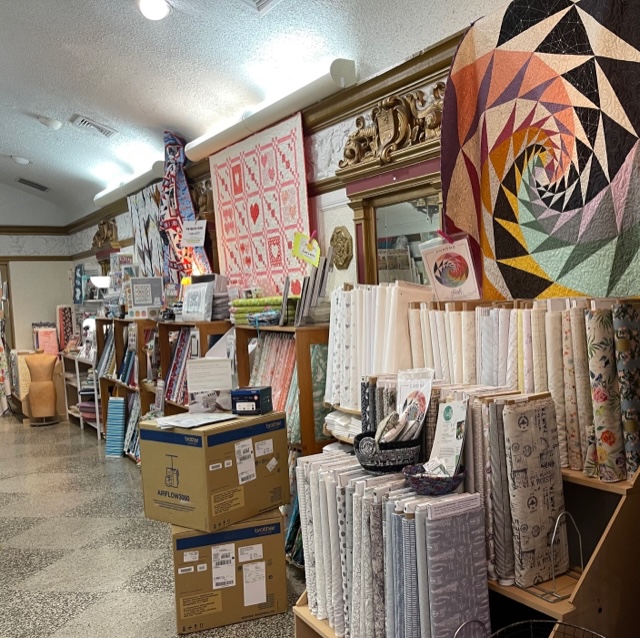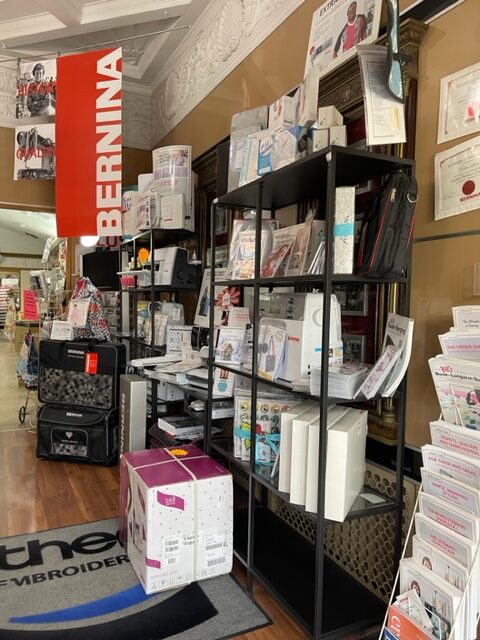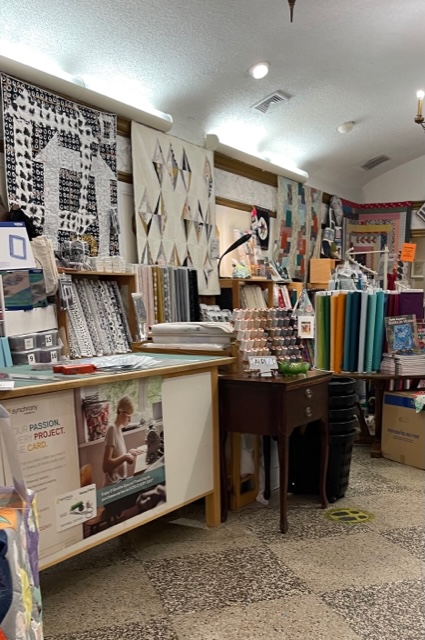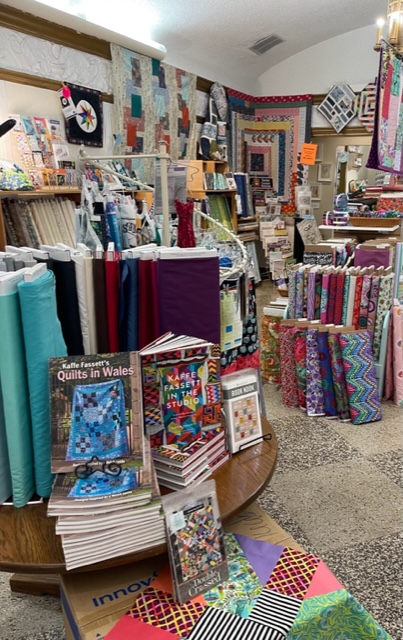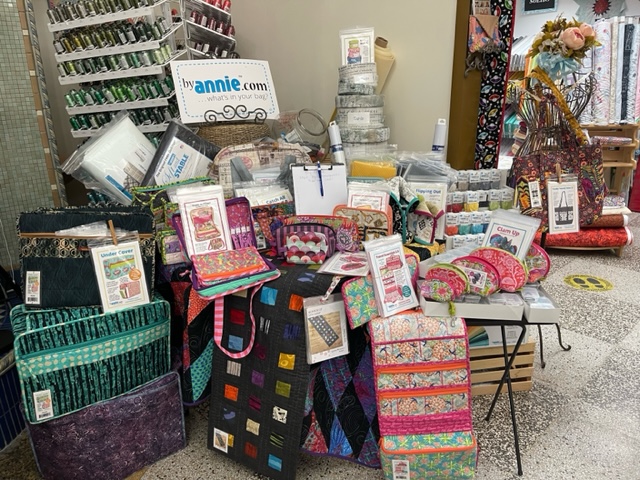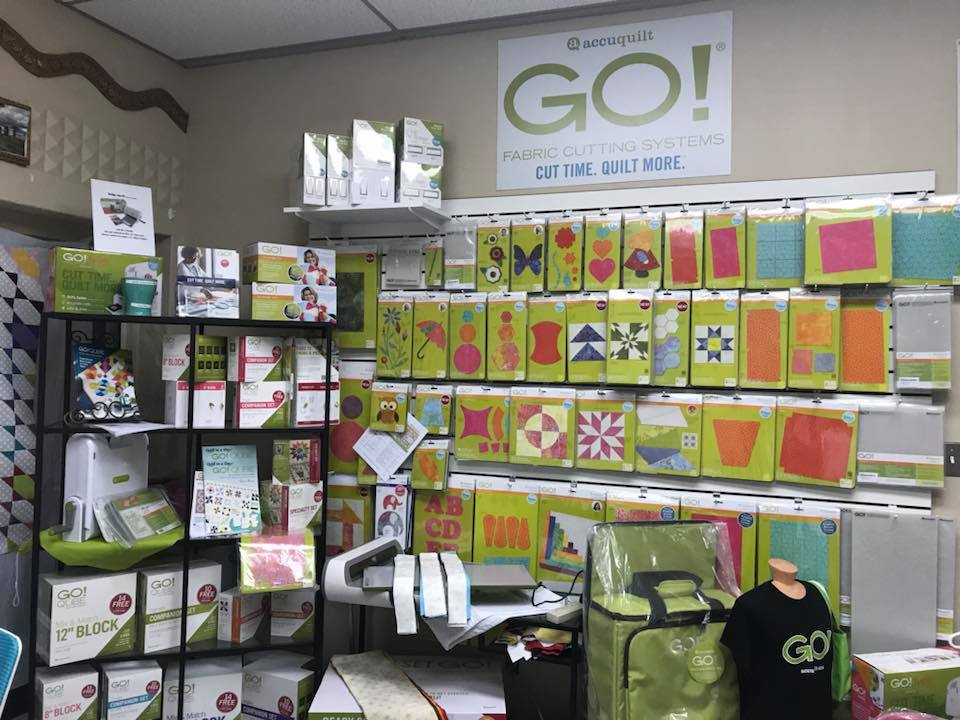 ---
— 2023 Contest Customer Comment —
"Great staff!!! Always willing to help! These are folks who enjoy their jobs and it shows! Oh…and they have a wonderful selection of the latest fabrics, patterns, and notions! They do a great job of building community among quilters and embroiderers!"
DEBBIE
---
Please tell us about your staff.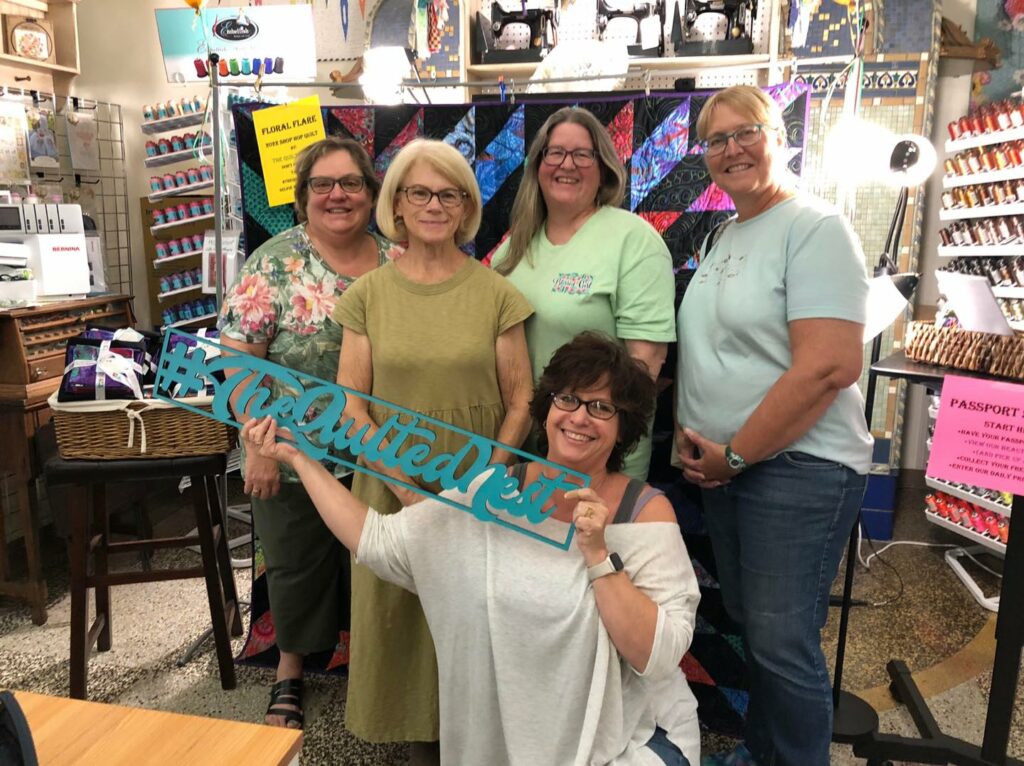 Our staff is small, but mighty!
We have our second in command, Monica, who keeps Robin on track, and Linda, who assists customers, teaches, makes samples, and fills in wherever needed.
We also have a wide array of instructors to draw from when a specialty need arises.
---
---
— 2023 Contest Customer Comment —
"Robin, Monica, and Linda are friendly, helpful, and very knowledgeable. The shop isn't just a "fabric store" – it is a place to go to share ideas, get help, take classes-it is a community of quilters. Oh-and they have great fabric, notions, and machines!"
DEBBIE
---
Please tell us about any upcoming special events at your store.
The New Jersey Shop hop will run from September 14th – 24th.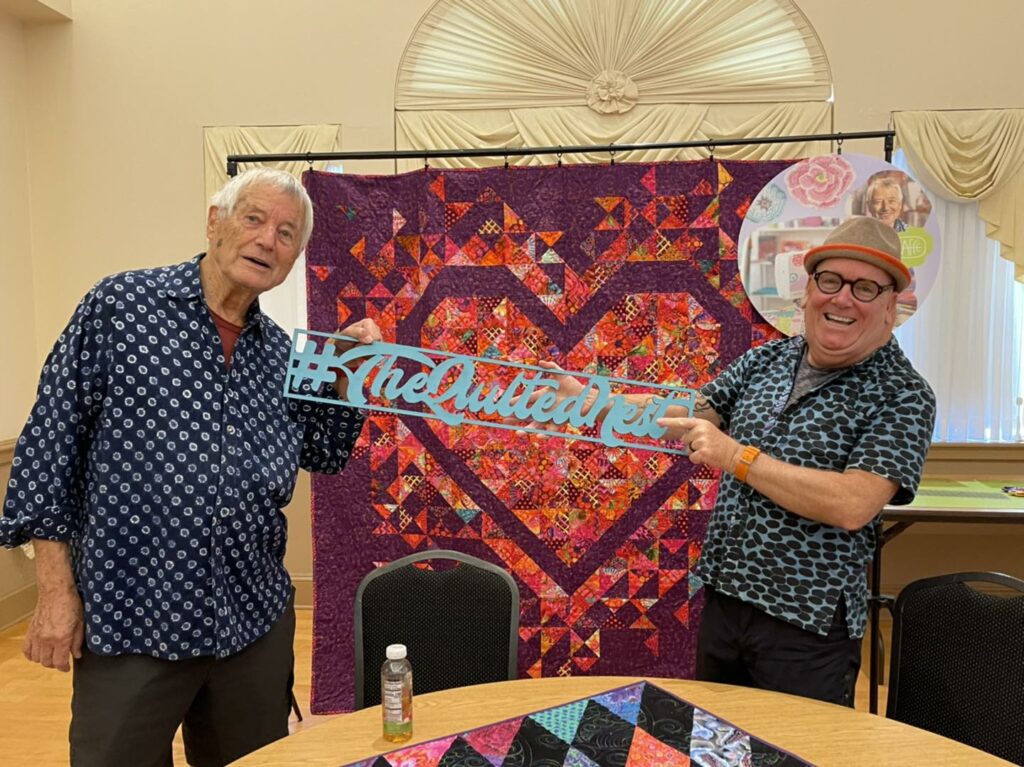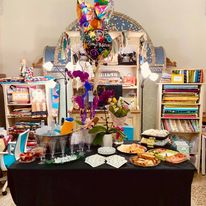 ---
In closing
When asked about the impact of the Local Quilt Shop Contest, Robin said, "Everyone is excited for the upcoming trunk show and the ability to vote for their next By Annie class with us!"
---