---
Quilted Twins in Dade City, Florida is our 2023 USA Grand Prize and Florida Regional Prize Winner
We asked them about their store, staff, and the impact of our contest.
---
Can we share some history about the store?
These twin sisters decided to open a quilt shop unlike any they had ever seen before. They started it in 2017 as an online only shop, and after one year, and several people seeing the setup and begging to open it to the public, in 2018 they decided to open one day a week for all who wanted to walk in.
They kept it mostly online. However, as the demand to see the fabrics at fabulous prices grew, they responded and, by the end of 2018, they had opened the doors 3 days per week to allow more people the opportunity to see their bargains and beautiful fabrics.
They still function as a fully operational online business, while also having the public flock in during its open hours. Classes operate in a separate unit in the strip center at all times of the day and night.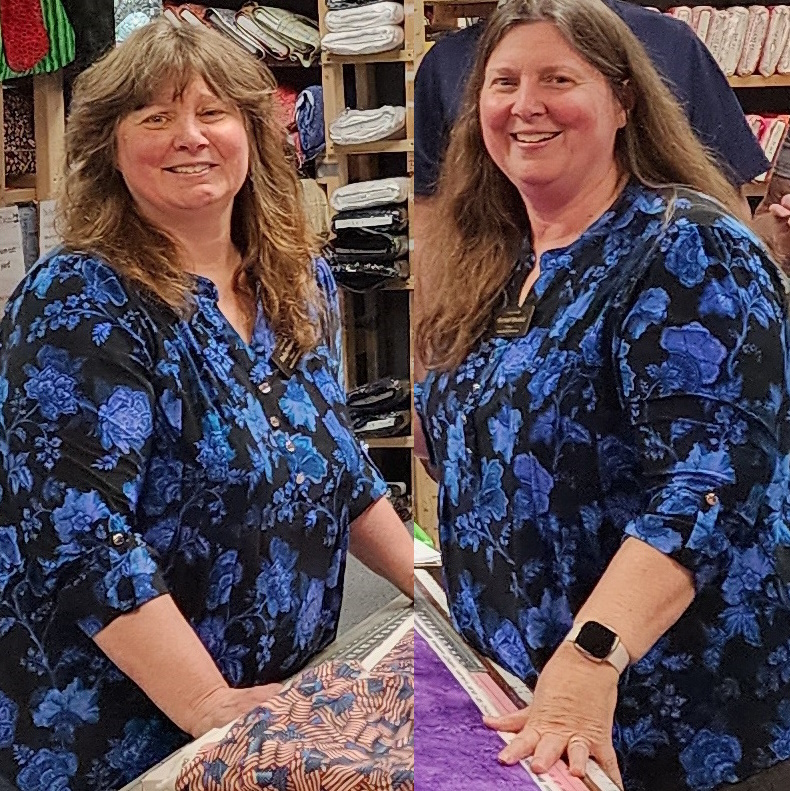 Becky is the prolific quilter and designer, and has written well over 200 quilt patterns, and makes them available for free through the site. She has pieced and quilted over 1,500 quilts, and only recently acquired a longarm, meaning that the vast majority of that number was done on one of her Janome or Juki machines.

Rachael is the fabric curator, and deal finder. She keeps the store stocked and scours all over for fabulous finds to put into the store, so people can find quality fabrics at affordable pricing!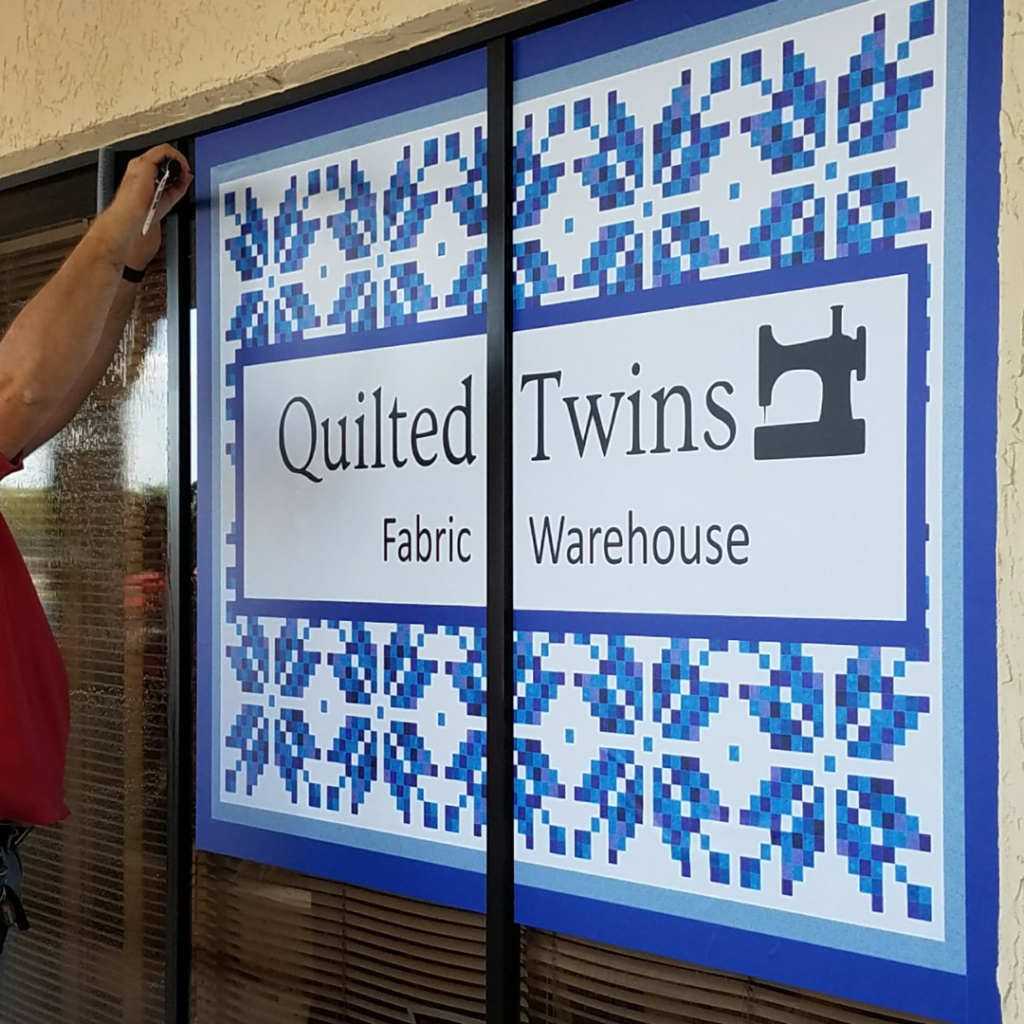 ---
For those that have not seen the store, please describe it.
Today, Quilted Twins houses more than 12,000 bolts of fabric, nearly 2000 quilt panels, and has hundreds of people through the store weekly. Pallets of new fabric arrive regularly creating a fun turn around for the customers, some of whom come in weekly. Over half of the fabrics in the store are $6.99/yard or less.
The store is in a strip center, and has an unassuming front. It is set up like a warehouse, but no one really can tell from the outside. Most people's mouths drop open when they walk in, as they have no idea really what to expect, and certainly not 12,000 bolts of fabric, all set up like a library, complete with numbers and categories.
You will often find children running around, and if you're a grandma, you might enjoy talking to a baby or young child. Sit in a rocking chair and watch the slide show of panels while waiting for friends. Then, you can grab a free snack on the way out the door.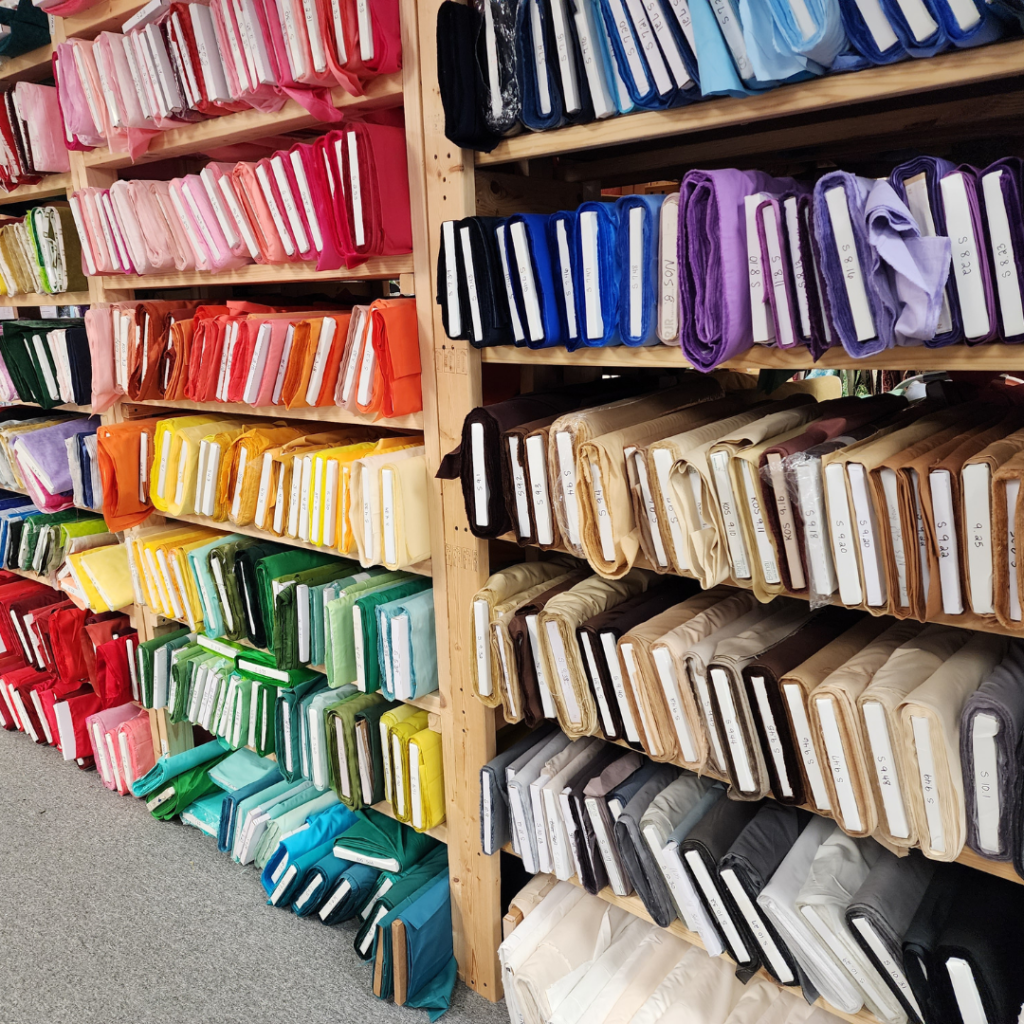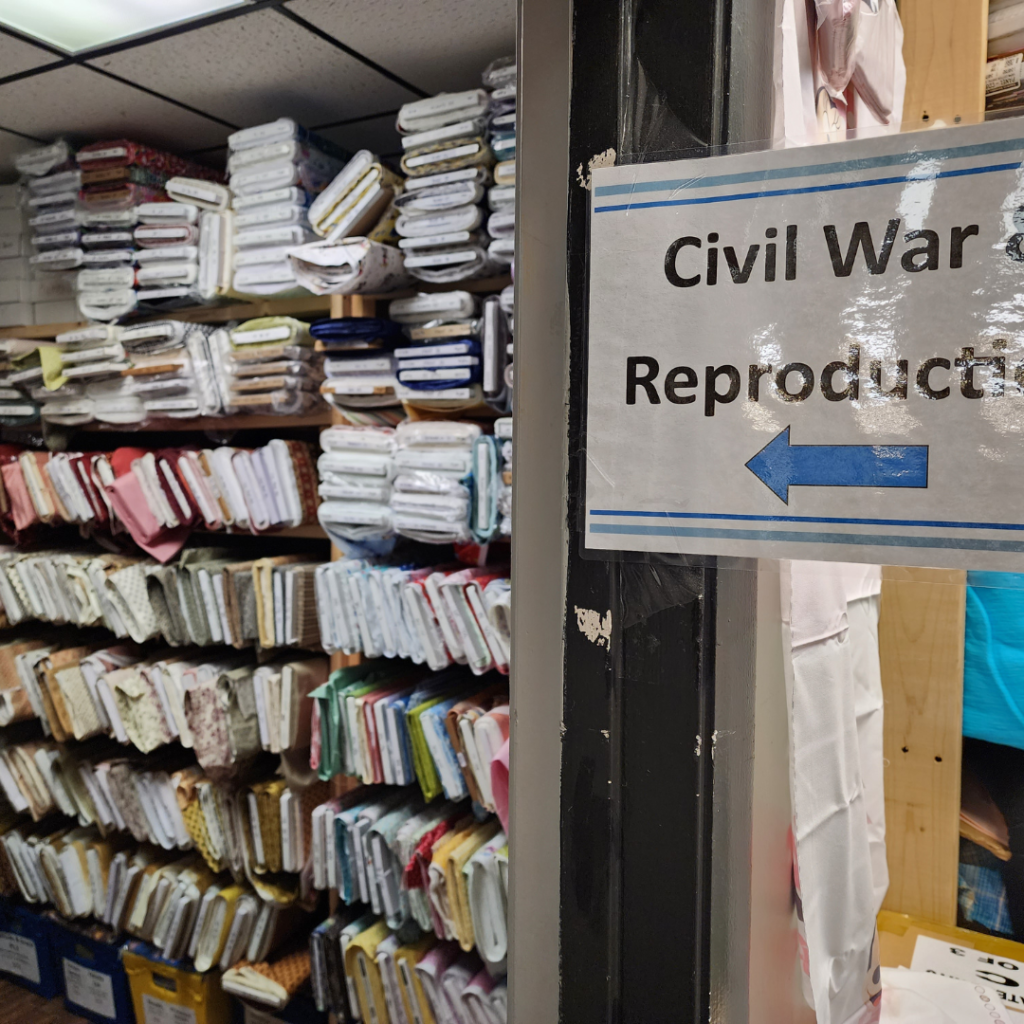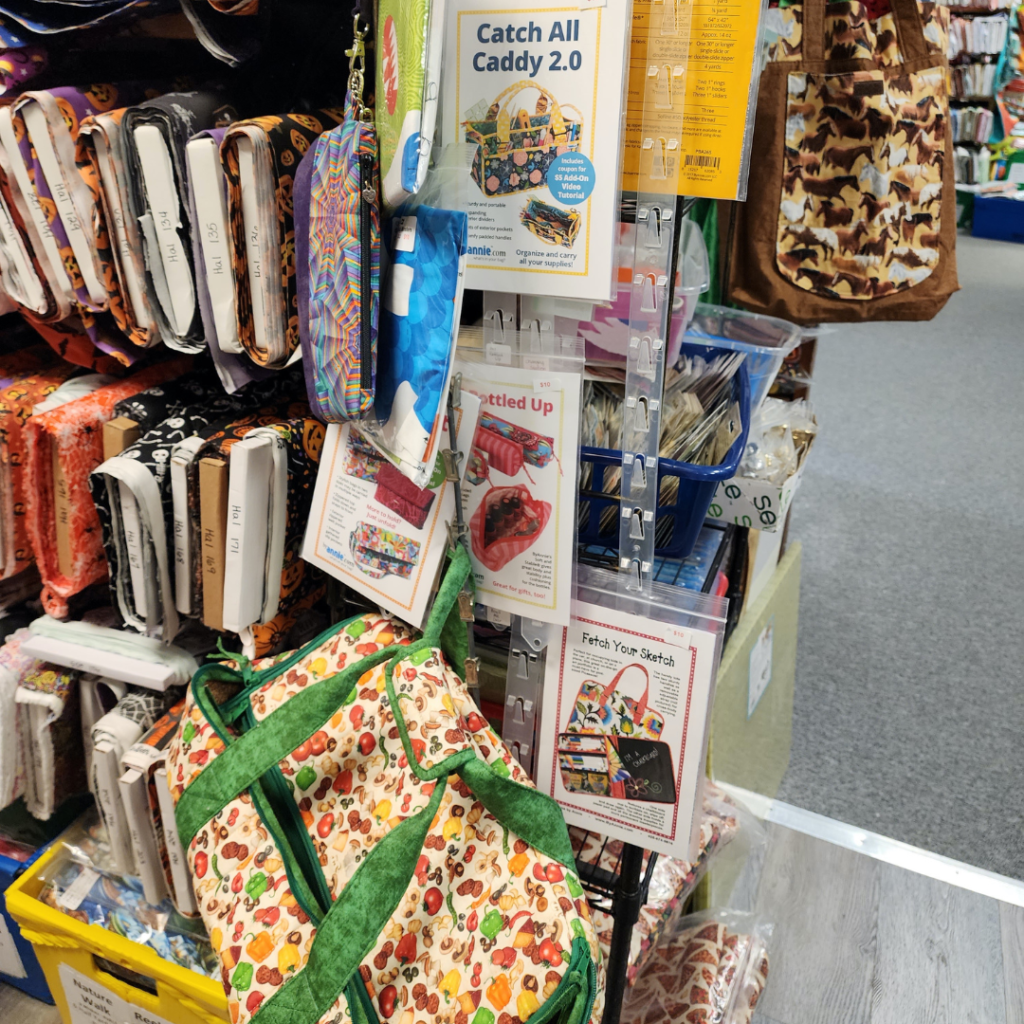 Can you describe your product offerings or store services?
Quilted Twins carries all types of quilting 100% cotton fabrics with Moda Grunge being their number one seller. Andover, Kaffe, Henry Glass, Timeless Treasures, Riley Blake and Northcott are the other main brands.
They have classes, which are mainly Beginning Quilting, Sewing 101 and all types of ByAnnie Bags.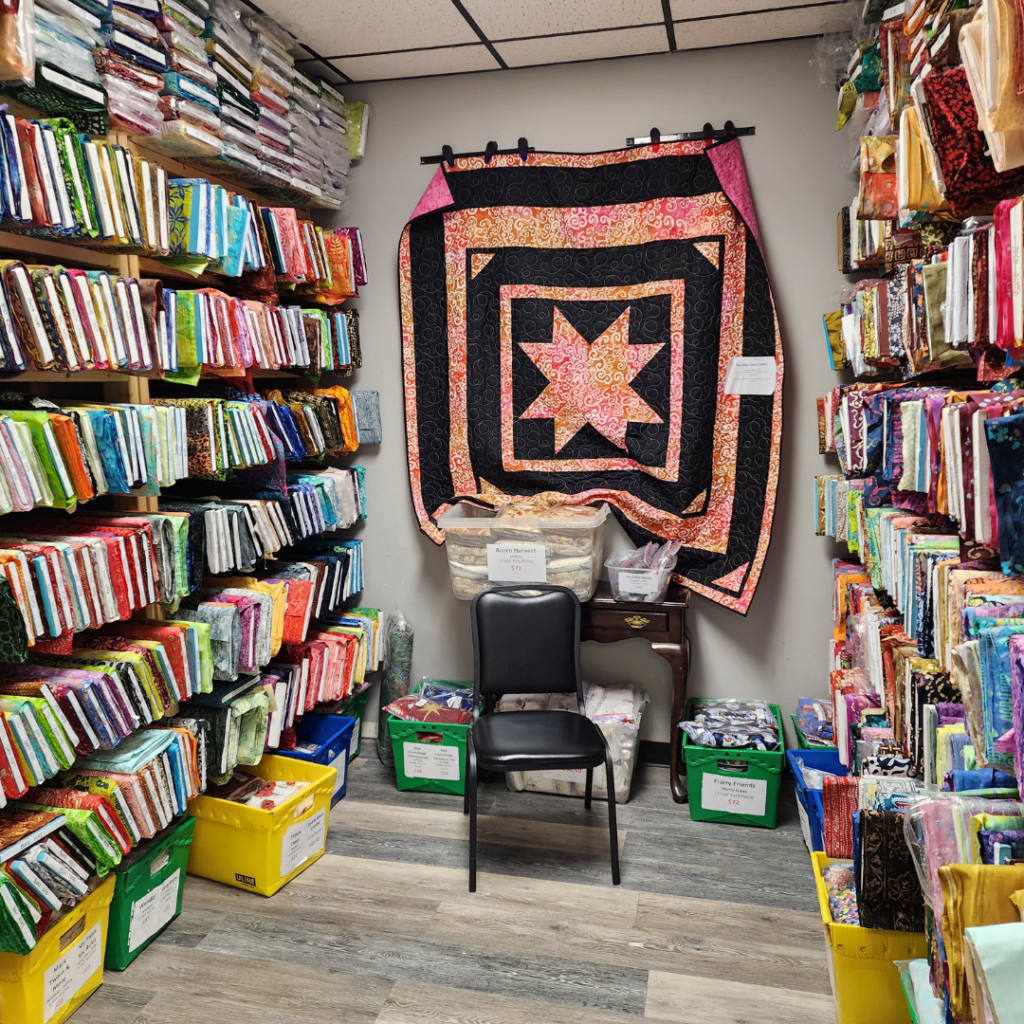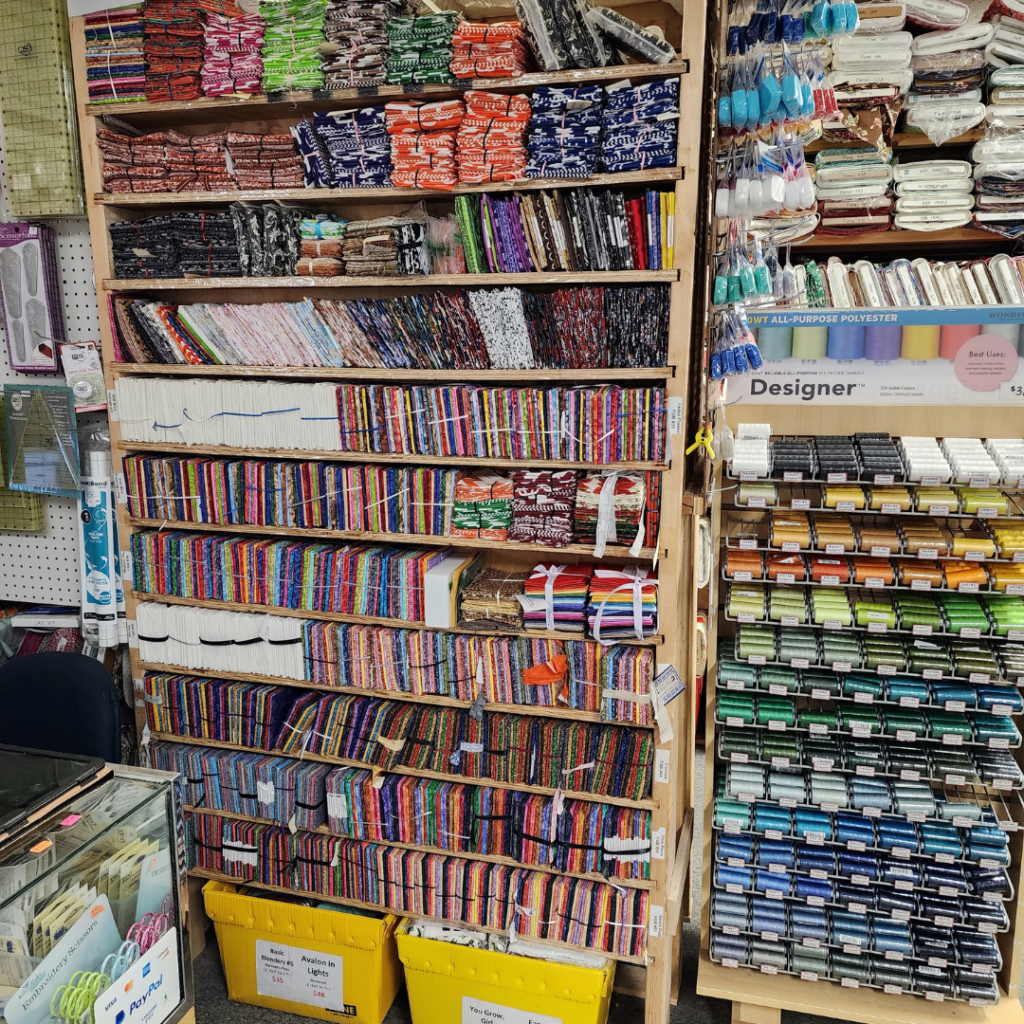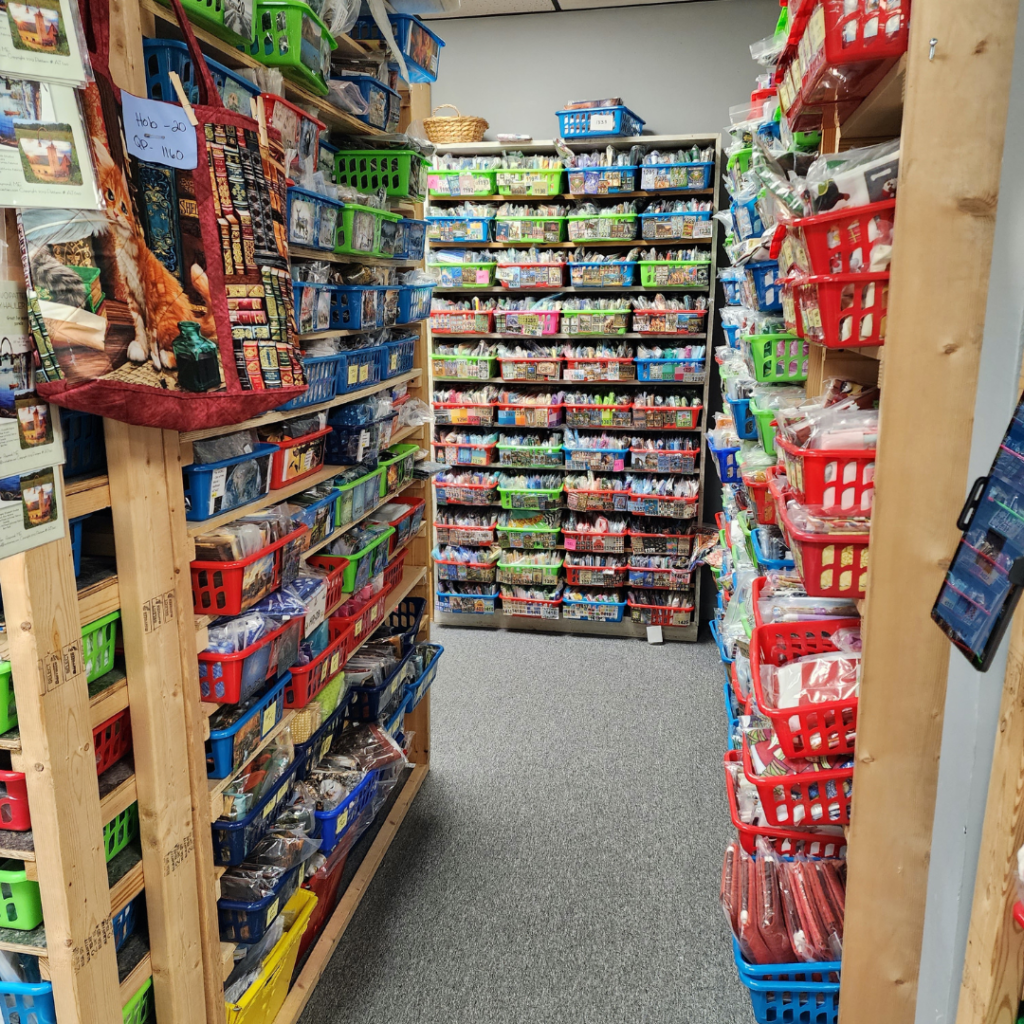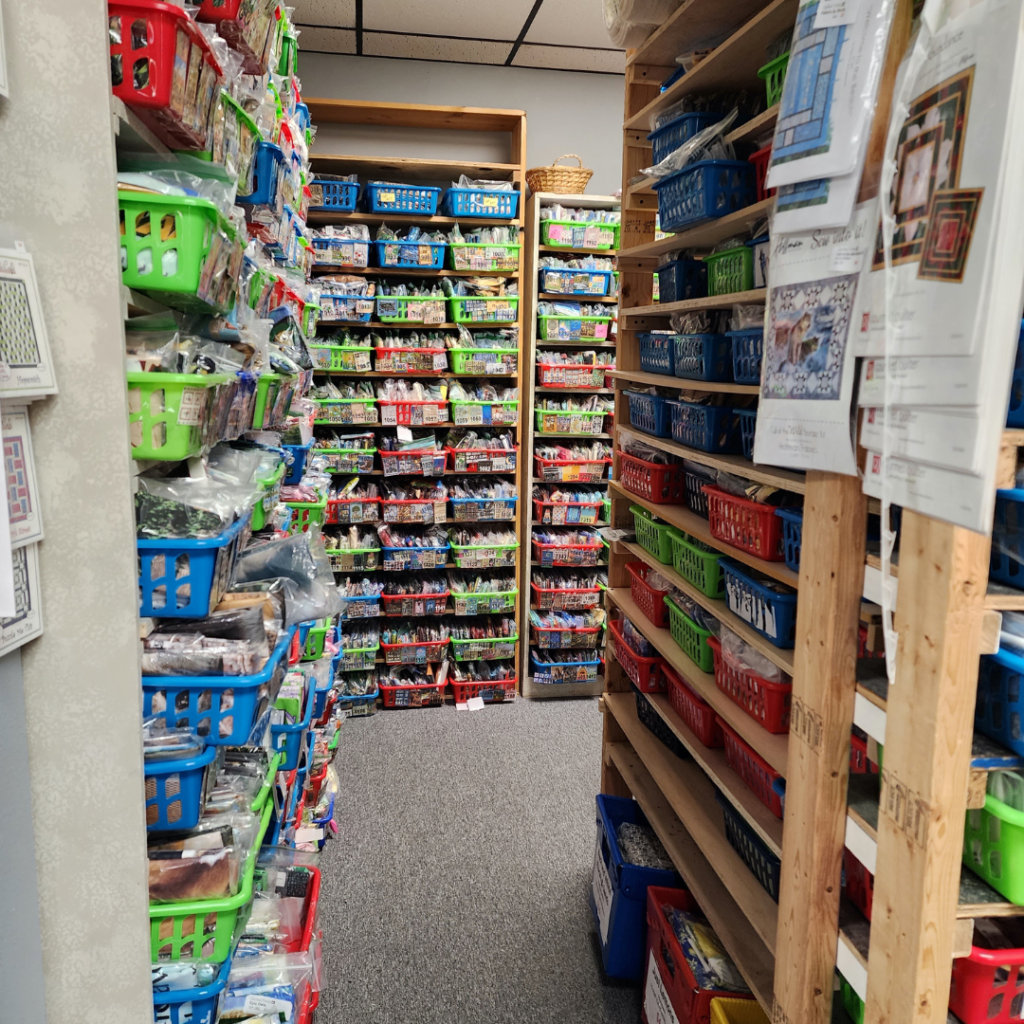 Tell us about your staff.
The Quilted Twins team consists of: Cheryl and Margaret, cashiers, who are quick, efficient, and serve other very important behind-the-scenes duties as well. Brenda, Sarah and Jessica find and cut fabrics as fast and efficiently as anyone out there. Of course, Ken, Rachael's husband, does it all, and provides that sense of humor that helps to keep things light. In the background, Steven does digital marketing and keeps things straight with YouTube and FB videography.
In the classroom, Julie is the main bag teacher, and she loves ByAnnie. In fact, Quilted Twins wouldn't be having bag classes without Julie. Sandi has taught made quilters out of non-quilters from the beginning when Quilted Twins first opened its classroom in 2020. Recently, Debbie has joined the teaching team, and has started teaching Basic Clothing items.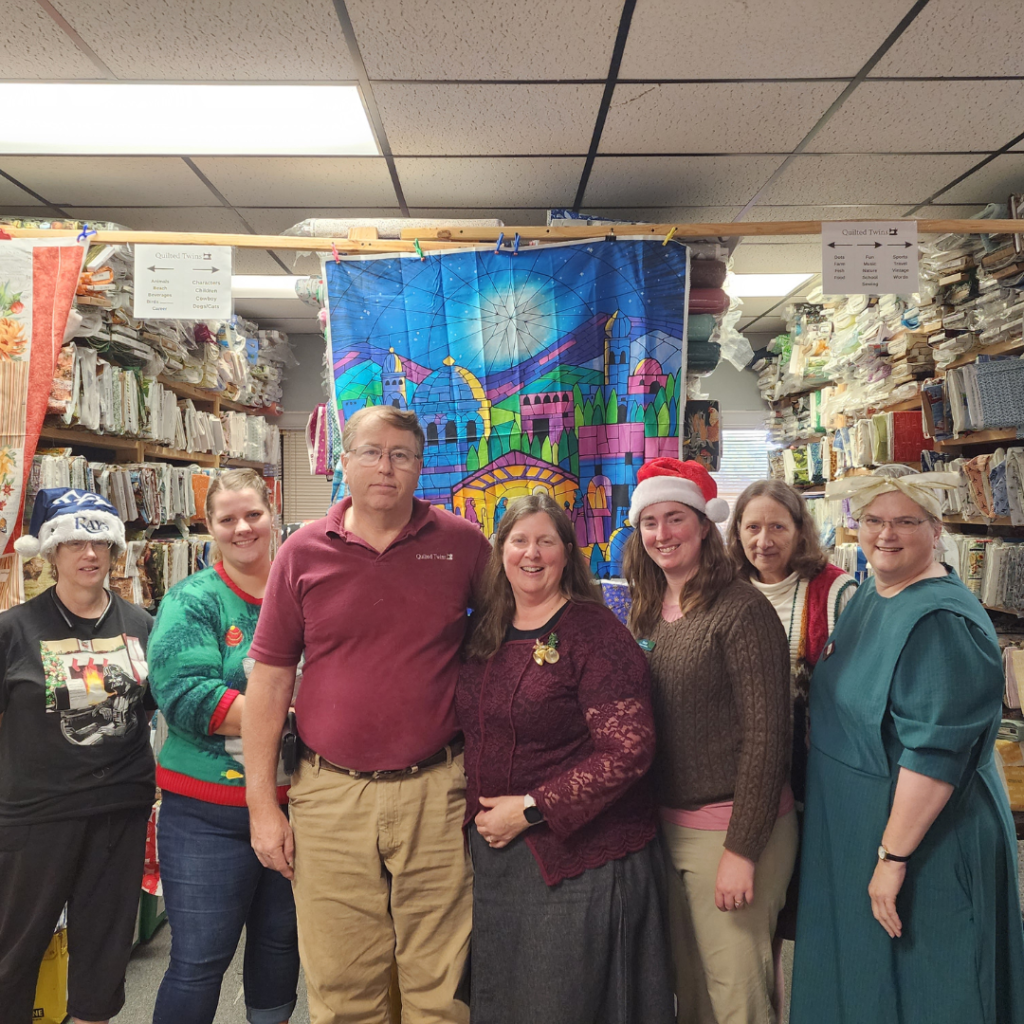 ---
Do you have any events to share so that we can help spread the word?
Yes, two!
Loralie Harris will be presenting, "Laugh and Learn with Loralie" on Tuesday, March 14. Tickets are just $10 each, and we have lots of open seats.

The shop is also an active and huge fan of the first ever All Florida Shop Hop that is going on RIGHT NOW, during March and April. The public is invited in to see the $32 three-yard backing special going on, exclusively for walk-in customers!
In closing
Quilted Twins said, "The contest has provided a sense of loyalty, and caused Quilted Twins to be exposed to the rest of the nation that wouldn't have happened otherwise."
We're so glad to learn this and share it with all of you!
---
---