---
The Quilted Cow in Branson West is our regional winner for Missouri!
From taking a quilting class just for fun to opening their first franchise, read on to learn more about this amazing shop!
---
Please tell us your store's story.
Jennifer is the owner and CEO of The Quilted Cow. Her love of quilting began when she moved to Missouri and took a quilting class, just for fun. Today, The Quilted Cow thrives because of Jennifer's passion for beautiful fabric and exclusive patterns and projects.
The shop opened in 2010, in Cape Fair, MO, when a few original partners decided they wanted to create a fun getaway from everyday life and creative outlet for themselves. The friends never expected how quickly their little shop could grow. In 2014, The Quilted Cow moved to a bigger location in Branson West, MO, and was down to just three partners. Today, the shop is solely owned by Jennifer, and looking forward to re-opening its original location in Cape Fair, MO, in addition to the first Quilted Cow franchise in Raymore, MO.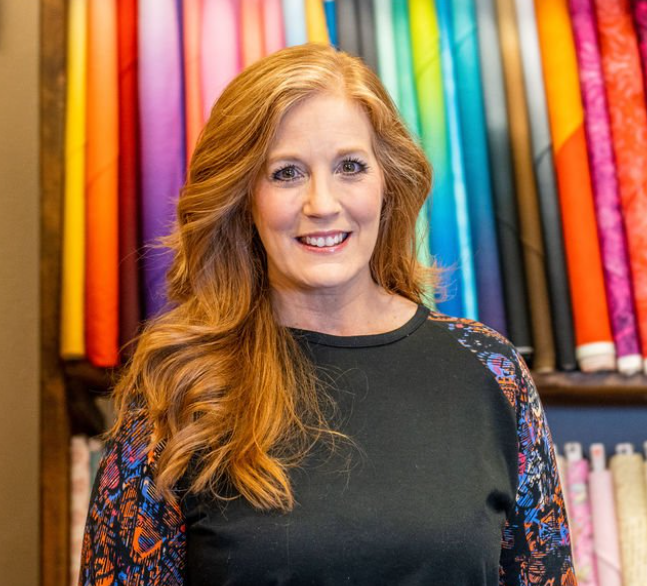 ---
— 2023 Contest Customer Comment —
"The staff and owner are the best at treating their customers like family. They are so helpful and kind."
HARVI
---
For those who have not seen the store, please describe it.
The Quilted Cow has a brightly lit and warm, welcoming atmosphere with Ozark feel and hospitality where everyone feels like they're part of the family.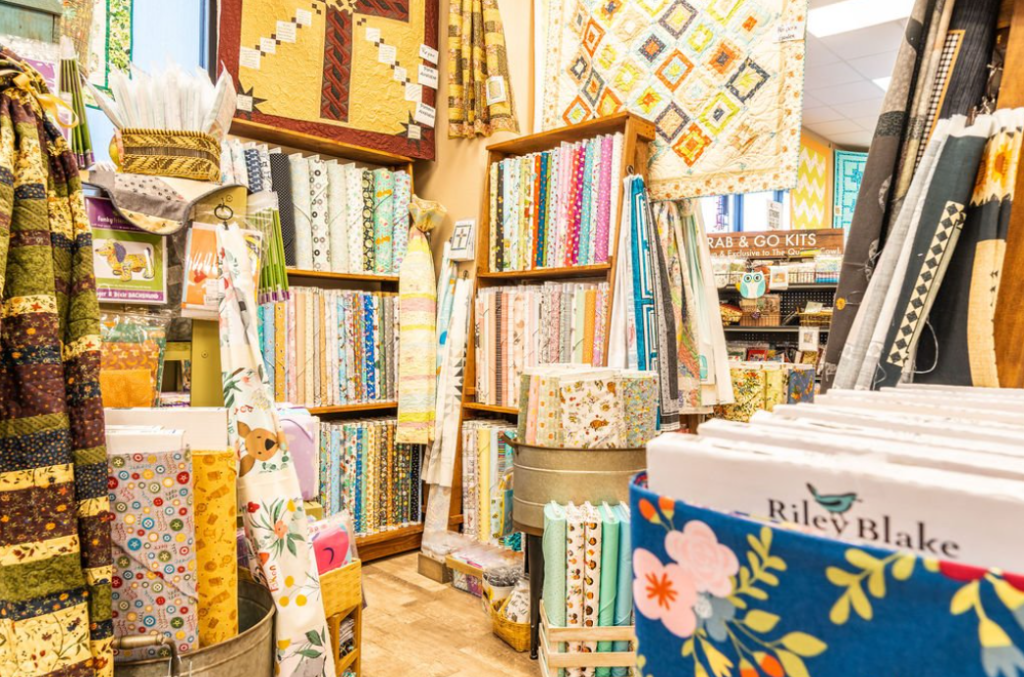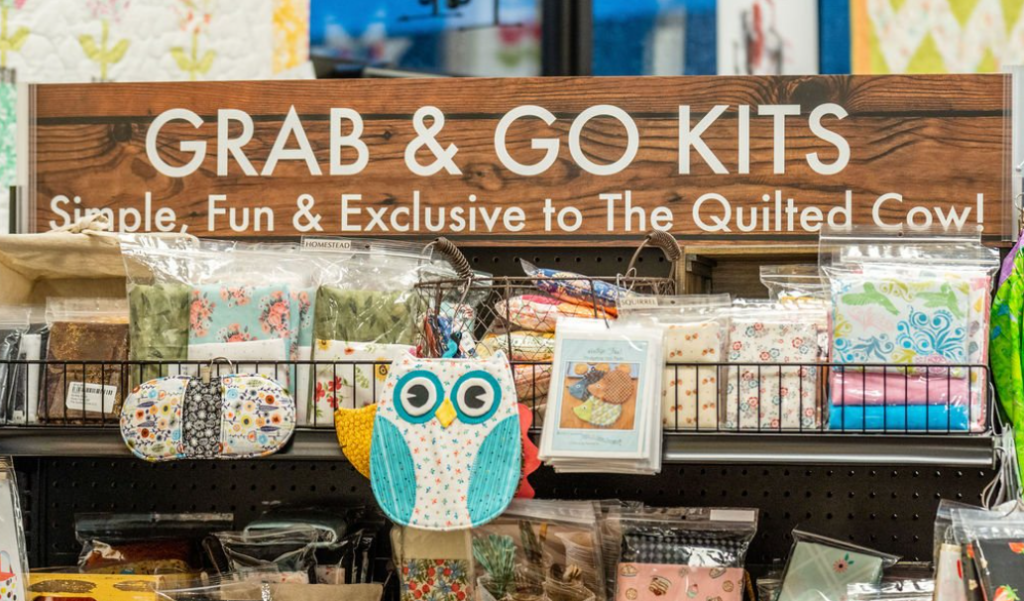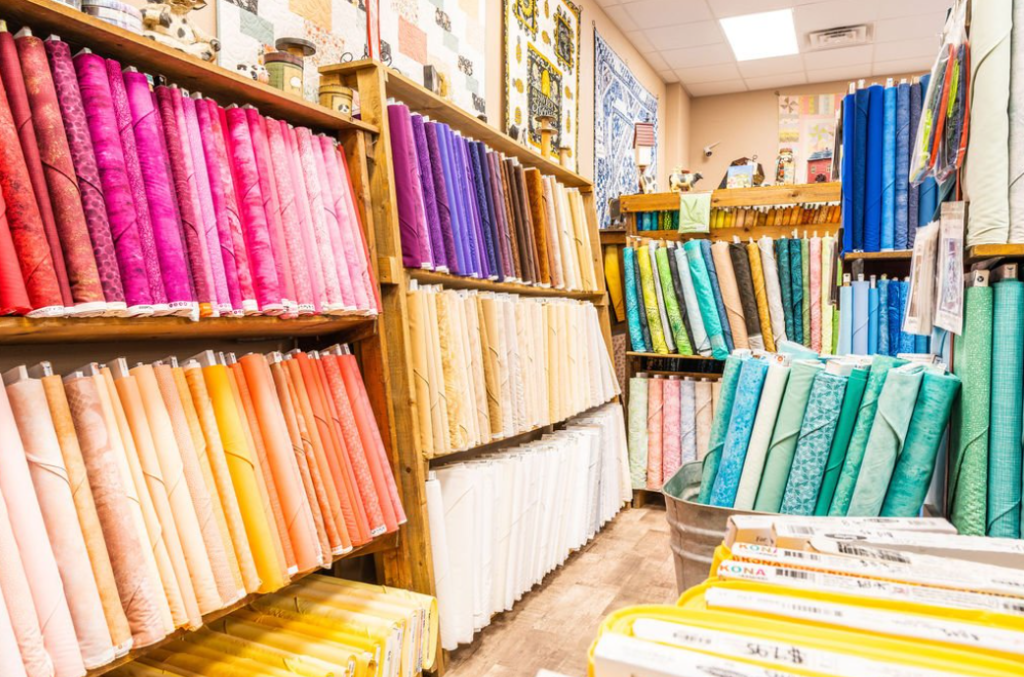 ---
— 2023 Contest Customer Comment —
"Their customer service is top notch and they will go above and beyond to help their customers. The shop has a huge inventory of fabric, patterns, and notions plus much more. It's the only quilt shop that I go to shop for all I need."
DEBRA
---
Please tell us about your staff.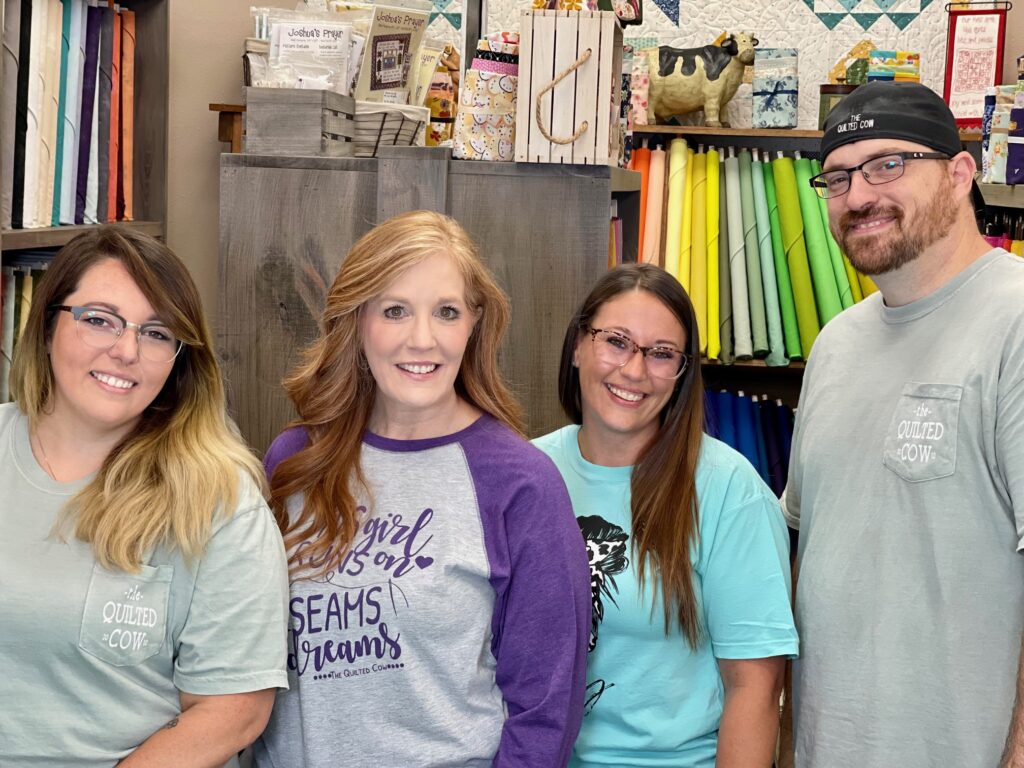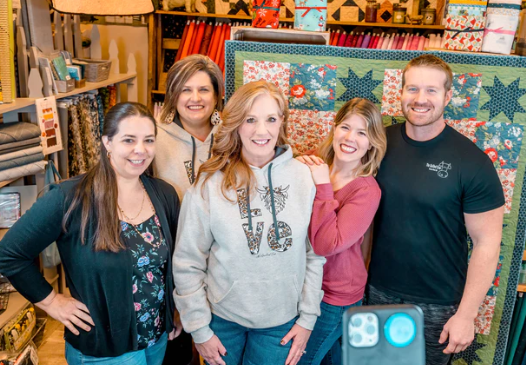 ---
— 2023 Contest Customer Comment —
"The Quilted Cow has the most amazing fabric lines, top quality. Their customer service is over the top! I thought I remembered a pattern for a bag, and I emailed them about the idea of the bag. They did the research and found the pattern I was inquiring about."
GINA
---
Please tell us about any upcoming special events at your store.
We have a Facebook Live everyday Wednesday at 7pm Central, and a Website Live everyday Tuesday at 9am central. We are also participating in Row by Row and the All Missouri Shop Hop.
---
---