---
Quilting and Stitches in Lucedale is our regional winner for Mississippi!
Amazingly quick success helped this small shop move to a larger location after just three months! Read on to learn more.
---
Please tell us your store's story.
Elva and Ken Pflug are the owners, and they both enjoy quilting. Elva has been a sewist of 50 years, and her passions are teaching others how to sew and quilt, continuing the crafting tradition, and of course, sewing for her youngest granddaughter.
One way she brings the art to young people is through teaching all levels of Girl Scouts, Boy Scouts, and 4-H the skills needed to earn their badges in the sewing area. She also offers a wide range of classes at the shop— things like quilting, bag making, sewing lingerie, and kids classes.
She is also passionate about community service. She is a US Army Veteran and retired from the federal government. Now she serves her local community through Project Linus, and is the Coordinator for the George County, MS Chapter of Project Linus. She is also active with the Lucedale/George County Chamber of Commerce and the Downtown Merchants Association.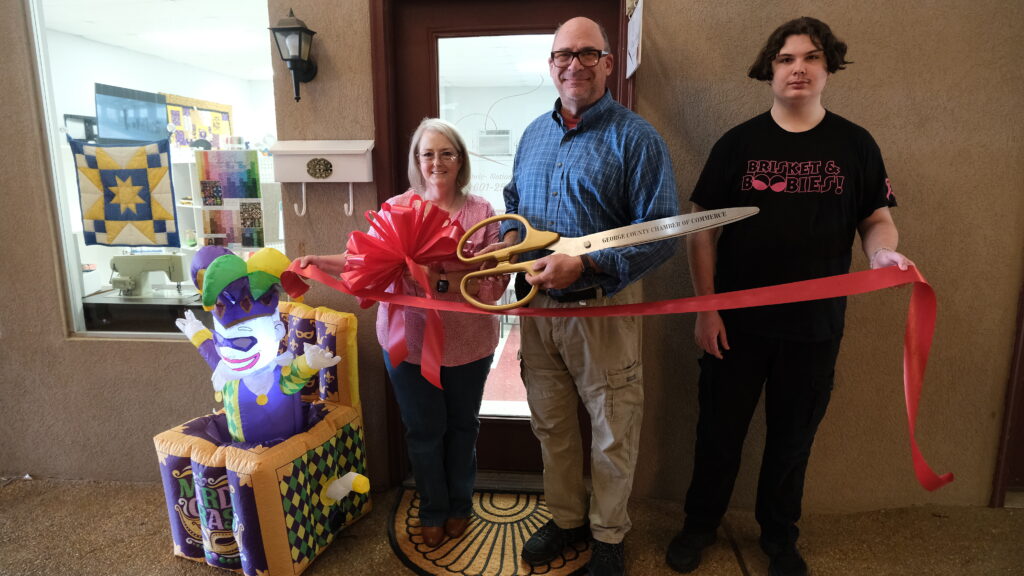 ---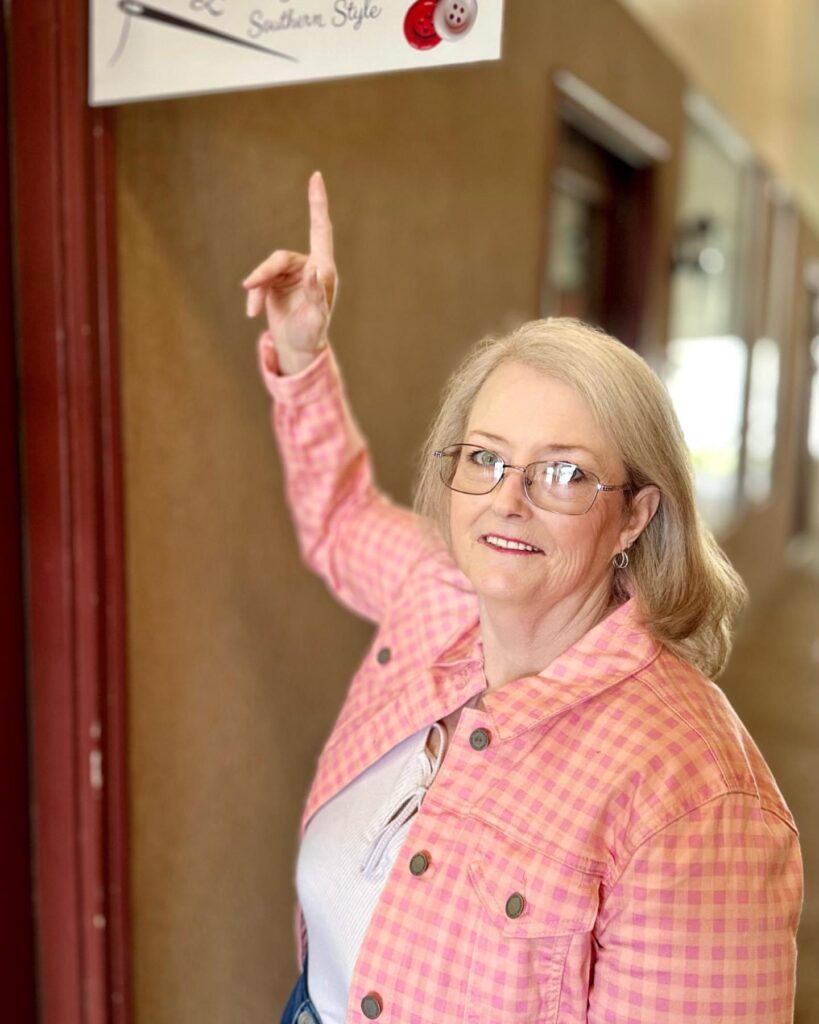 Ken took up quilting after retiring from the Danville Fire Department in Kentucky, where he had served for 31 years and retired as the Fire Chief.
The store is new, opening officially as a brick and mortar on 1/23/2023. They had dabbled in online sales, but when Elva moved to Lucedale and had to drive over an hour to find quality quilting fabrics, she knew something had to change. After 10 months of research and planning, she opened Quilting and Stitches in Lucedale and serves the lower third of the State of Mississippi. Customers even drive from Alabama to shop at the shop. Just three months after opening, the shop was so successful that it moved to a larger location!
---
— 2023 Contest Customer Comment —
"This shop is a down home type of shop. There are plenty of classes available for every experience level."
LORETTA
---
For those who have not seen the store, please describe it.
Starting out in a 600 square foot location, the shop has now moved to a 1,900 square foot location. Our tag is Southern Style, and that is how we do everything! It is a true deep south atmosphere where you hear "darling", "sweetheart", "bless your heart", all those sweet, southern, endearing words and qualities of the southern lifestyle of days past. We have a great time in our classes making sweet, southern style quilts, bags with calico or one of the SEC college football teams collegiate fabrics, pillows, and dresses. We love making the ByAnnie bags, we do at least two different ByAnnie bags each month.
We want to give our customers what they want, so, if they don't find it here, we will special order if at all possible. They also know that they will get the best price possible on their selections.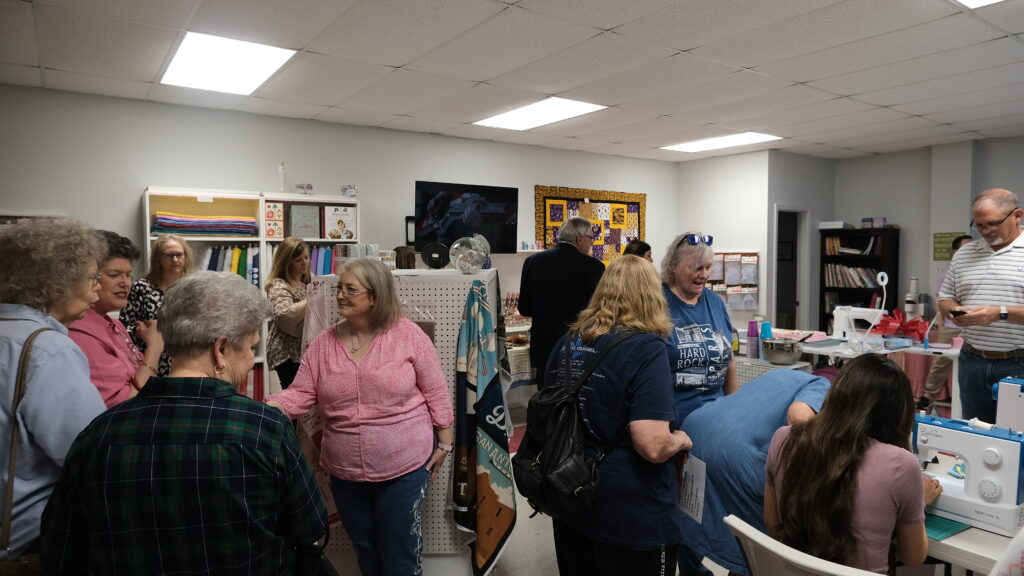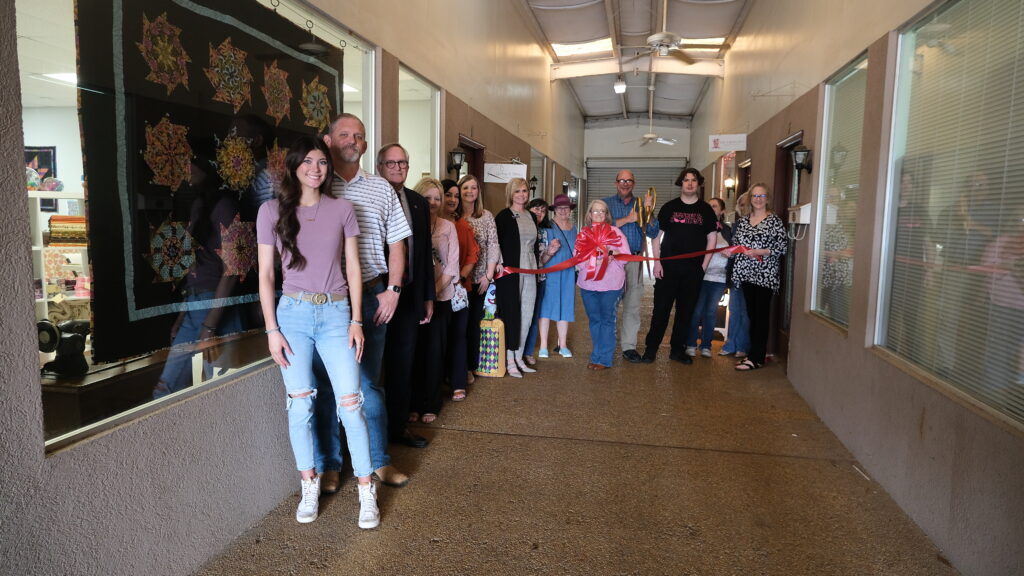 Currently we carry Riley Blake Designs, QT Fabrics, Robert Kaufman, Michael Miller, Andover, Kona Cotton, and a few others. We carry notions like Nifty Notions, Clover, ByAnnie, Dritz, and others. We carry different rulers and mats, like OmniGrid, Creative Grids, Stripology, June Tailor, and my favorite Quilters Select. We have the interfacing and stabilizers needed for your projects. And of course we offer Aurifil, Exquisite, Madeira, and Wonderfil threads.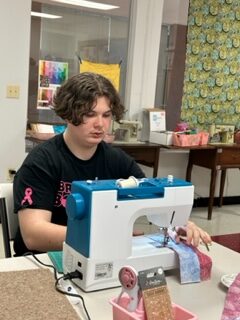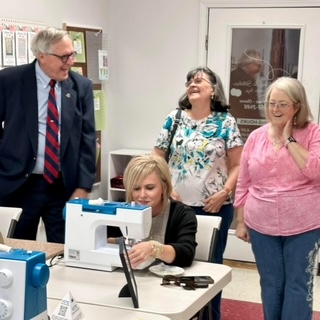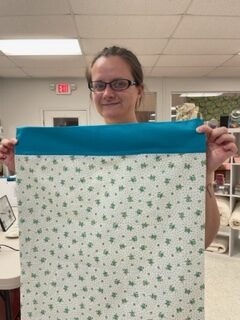 ---
— 2023 Contest Customer Comment —
"The owner is very helpful and is willing to show anyone how to do any stitching techniques!"
CANDICE
---
Please tell us about your staff.
Currently it is just Elva!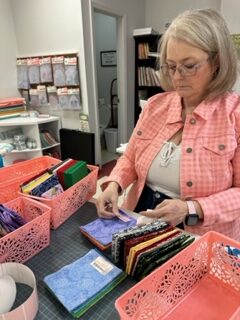 ---
— 2023 Contest Customer Comment —
"This shop has a friendly owner who knows how to supply what we would like to buy. She is very good at what she does and has fair prices."
MOLISA
---
Please tell us about any upcoming special events at your store.
August
8 – ByAnnie's Pack It In
17-19 – I Love Fabric Days with lots of sales and classes, ending with the Tweens and Teens
23 – ByAnnie's Running with Scissors
September
7 – ByAnnie's Pocket Packers
19-20 – ByAnnie's Divide and Conquer
23 – Tweens and Teens
October
3 – ByAnnie's Snapshot
18 – ByAnnie's Back At Ya
21 – Tweens and Teens
November
8 – ByAnnie's Under Cover
18 – Tweens and Teens
21 – ByAnnie's Contain Yourself
December
5 – ByAnnie's Flipping Out
Others are being planned on sewing lingerie, memory stuffed animals, sewing, and Elva is also planning to launch a Quilting Today Academy.
---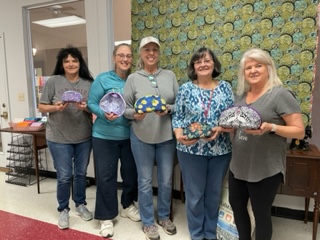 ---
In closing
When asked about the impact of the Local Quilt Shop Contest, Elva said, "The event brought so much attention to our shop; I believe that is why we got such a great start!"
---