The Local Quilt Shop Contest was created to highlight the efforts of local quilt shops and provide the general public an opportunity to show their appreciation.
By supporting local quilt shops, we are building community, maintaining centers for inspiration, and enriching our local economies.
This year was our biggest competition yet. Compared to 2022, we increased our total vote count slightly, increased our total stores in the competition by 10%, and gave away thousands of dollars in prizes. Find more stats at the bottom of this blog.
Please share this blog with your friends and help us all celebrate local quilt shops around the world!
FOUR GRAND PRIZES
---
---
SIXTY-FIVE REGIONAL PRIZES
---
Contest Statistics
In this sixth year of the LQS Contest, we've seen voting and participation continue to grow.
We are most proud this year to have seen the number of stores grow substantially with the voting less concentrated in a few top shops.
Our dream is to highlight all shops and create a competition that is fun for everyone from the smallest local shop that just serves walk-in traffic to the largest hybrid shop with an online following.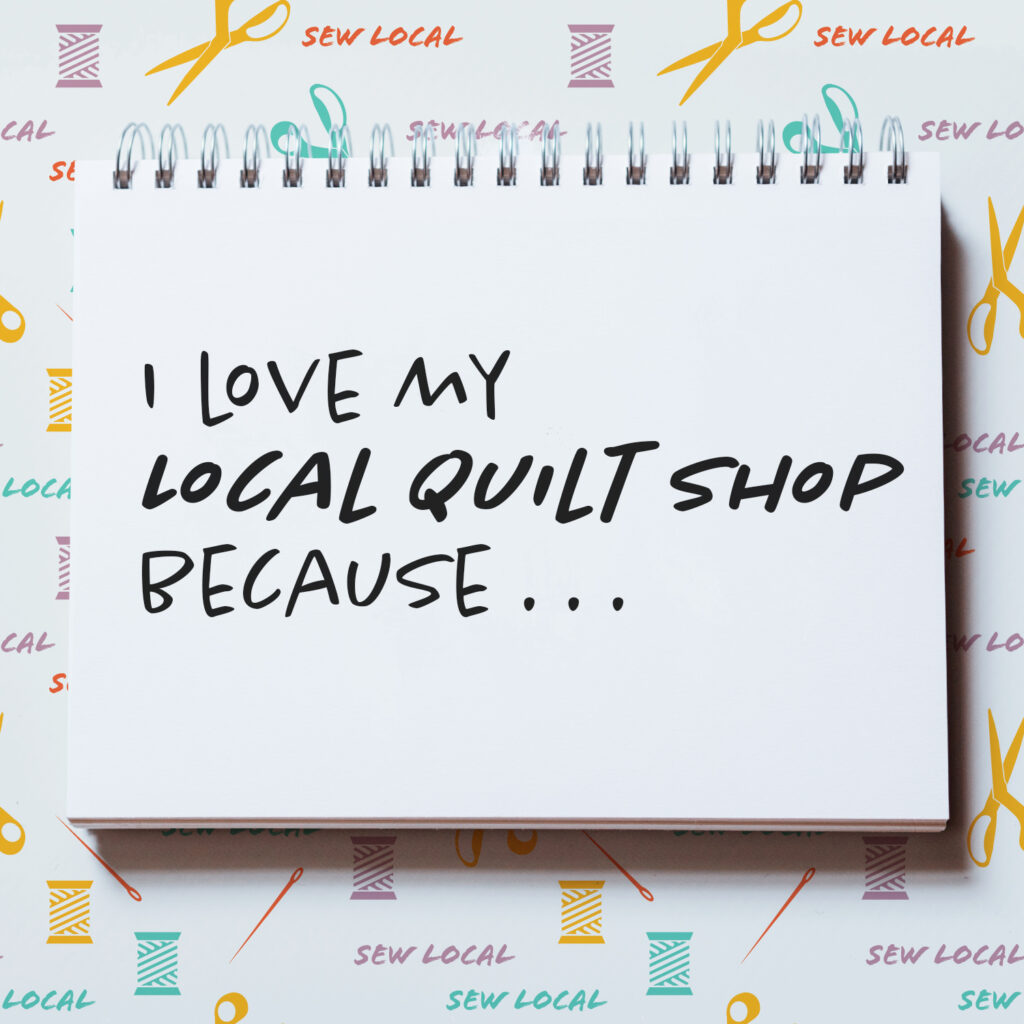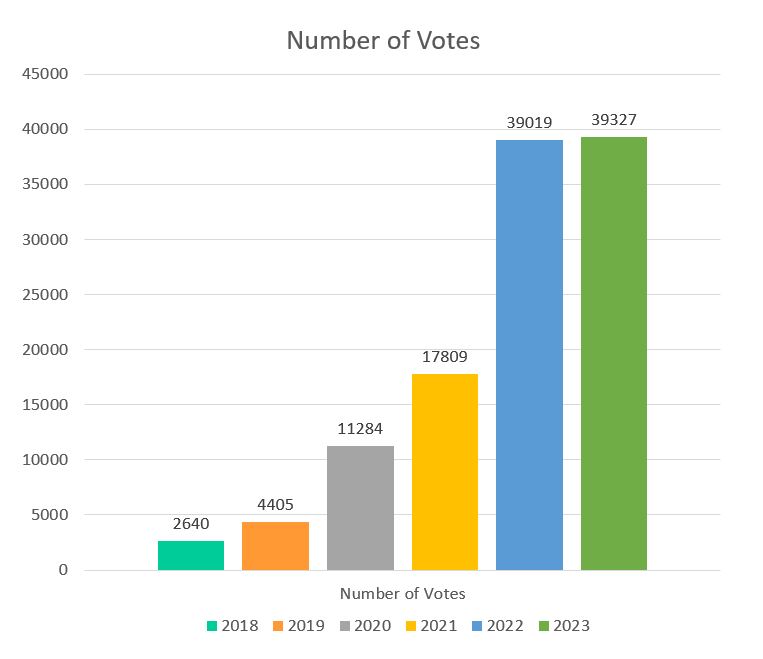 SEW Many Votes
Total number of votes increased again this year, with a total of 39,327 votes.
Can you believe that in the first year of the contest, the total number of votes in the entire contest was 2,640?
Thank you all for voting, spreading the word about the contest, and — most importantly — supporting your local quilt shops!
Whether a shop receives one vote or a thousand votes, they are all winners in our book!
SEW Many Stores
We were so happy to see growth in the number of stores receiving votes this year.
Our total stores with votes grew by 10% to 2,092 stores across 11 countries.
Every vote helps us fill out our map. And that helps quilters, sewists, and travelers find new places to share their love for creativity and find inspiration!
Check out the list and map here.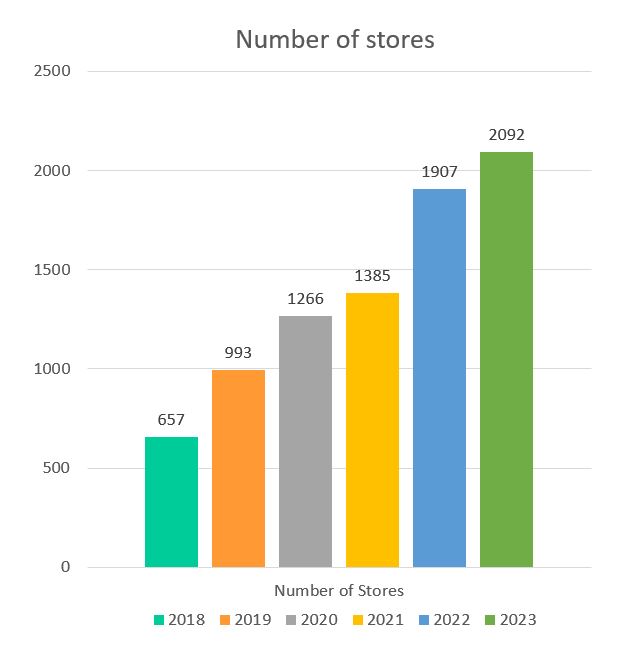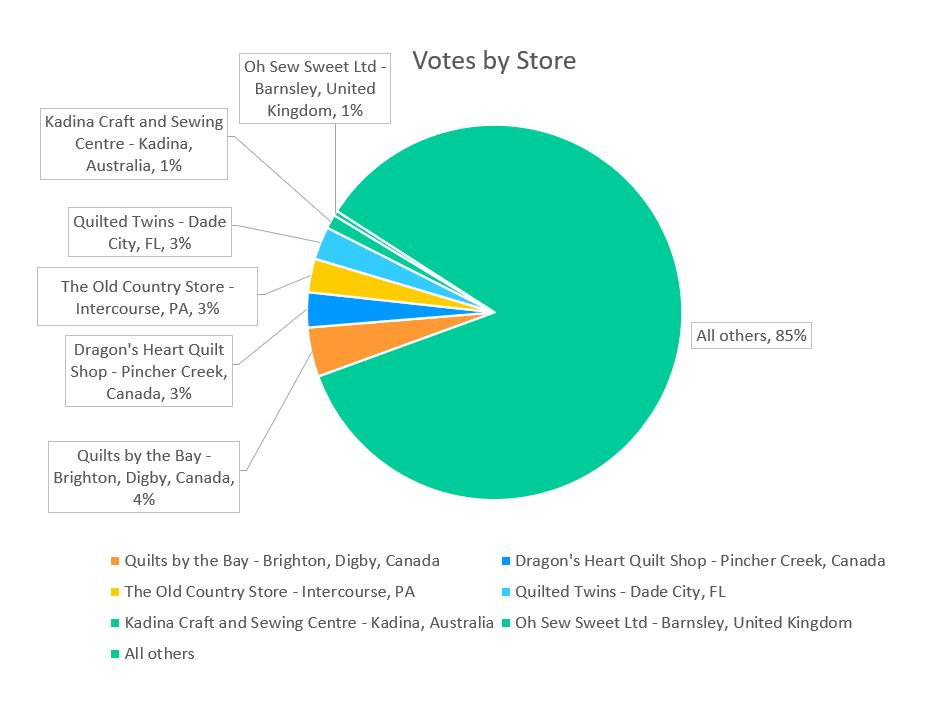 SEW Much Variety
As a crowd-sourced competition, even one vote means that the local shop is making a difference.
Our grand prize winners got 9% of the votes.
The competition is a marathon, not a sprint, and it was fun to see the leaderboard trade positions over time.
SEW Nice to See
One metric that we watch is the number of stores with more than one vote. Our goal is to see the percentage of stores with more than one vote rise, as it is an indication of a more "democratic" voting process and also success broadly of stores.
In 2023, 67% of stores had more than one vote. That is up from 61% in 2021.
Reading the stories from those stores with even just one vote is touching though. We are so proud of the stores in the contest and impressed by the positive impact they have on the community.