---
Gloversville Sewing Center in Gloversville is our regional winner for New York!
Read on to learn more about why this shop is "worth the trip"!
---
Please tell us your store's story.
Diana, the shop owner, said, "We opened the business in August 1981 in a small downtown location. We then purchased and moved to bigger location in 1985, and the business took off. We started with dress goods and quilting fabric, but it was the quilting fabric that was selling, so we converted to a quilt shop in the early 90's. We are the largest quilt shop in upstate New York.

We have been BERNINA dealers since 1982, and service an area in a 3 hour radius. We have been Dealer of the Year 4 times and won the Presidential Award in 2019.

We have over 5,000 bolts of fabrics, a large classroom, longarm quilting rental, and a large service department. We have 11 employees and it is a good mix of personalities. Everyone gets along and that is not an easy thing to accomplish.

We are literally in the middle of nowhere, but have a large and loyal customer base. Our customers do travel an average of 1 hour 20 minutes to get to us, and we want to make sure that they have a great customer experience when they do shop with us. Our tag line is "we're worth the trip", and that came from comments our customers were making as they left our store."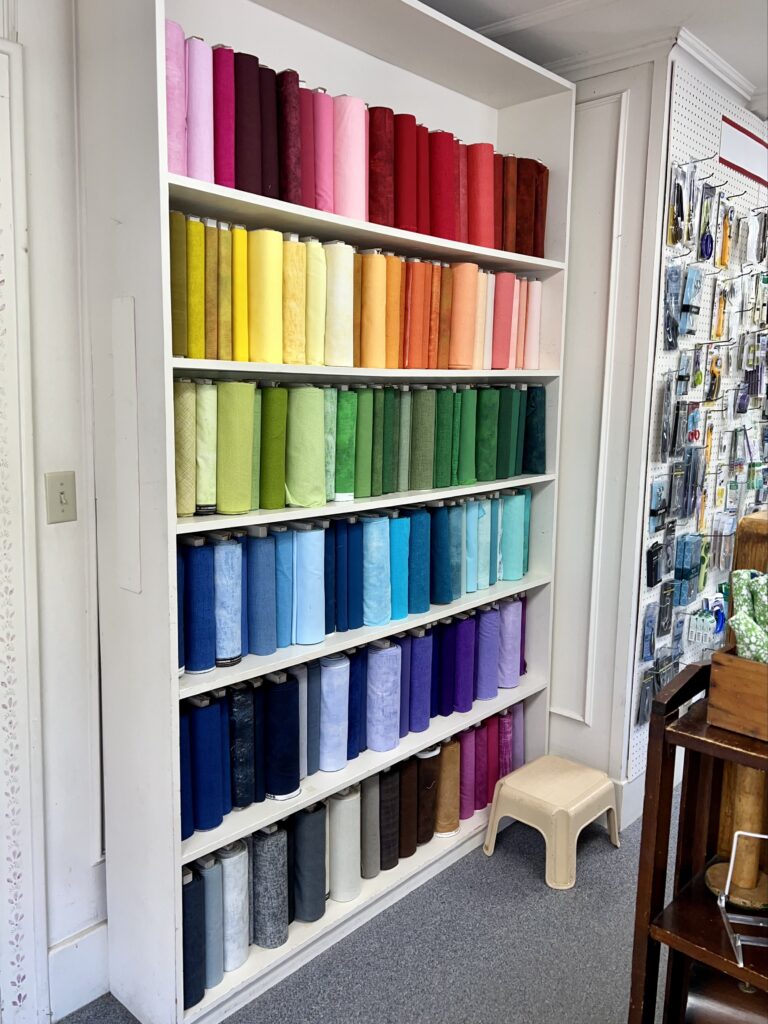 ---
— 2023 Contest Customer Comment —
"They go above and beyond to take care of the customer. They are the best as far a machine servicing and fabric selection. They are always there to lend a helping hand."
LINDA
---
— 2023 Contest Customer Comment —
"Outstanding service and customer care. Beautiful selection of fabrics and knowledge staff."
JOANNE
---
For those who have not seen the store, please describe it.
The store is free standing with a large parking lot. The store itself is 5,500 square feet. It is broken up into rooms. We have a classroom upstairs with a chair lift for accessibility. There is a Christmas room and a "nursery" with kids' fabrics and patterns. The sewing machine showroom is the largest single room with the machines in Horn cabinets, which we also sell.

There is lots of room for displays and samples which are changed often. We have quite a few antique machines along with sewing accessories and the husbands are usually interested in them. It's an interesting mix of old and new.

Our quilts tend to go to the modern side and our fabric selection is eclectic, and makes it easy for someone to shop and find what they are looking for.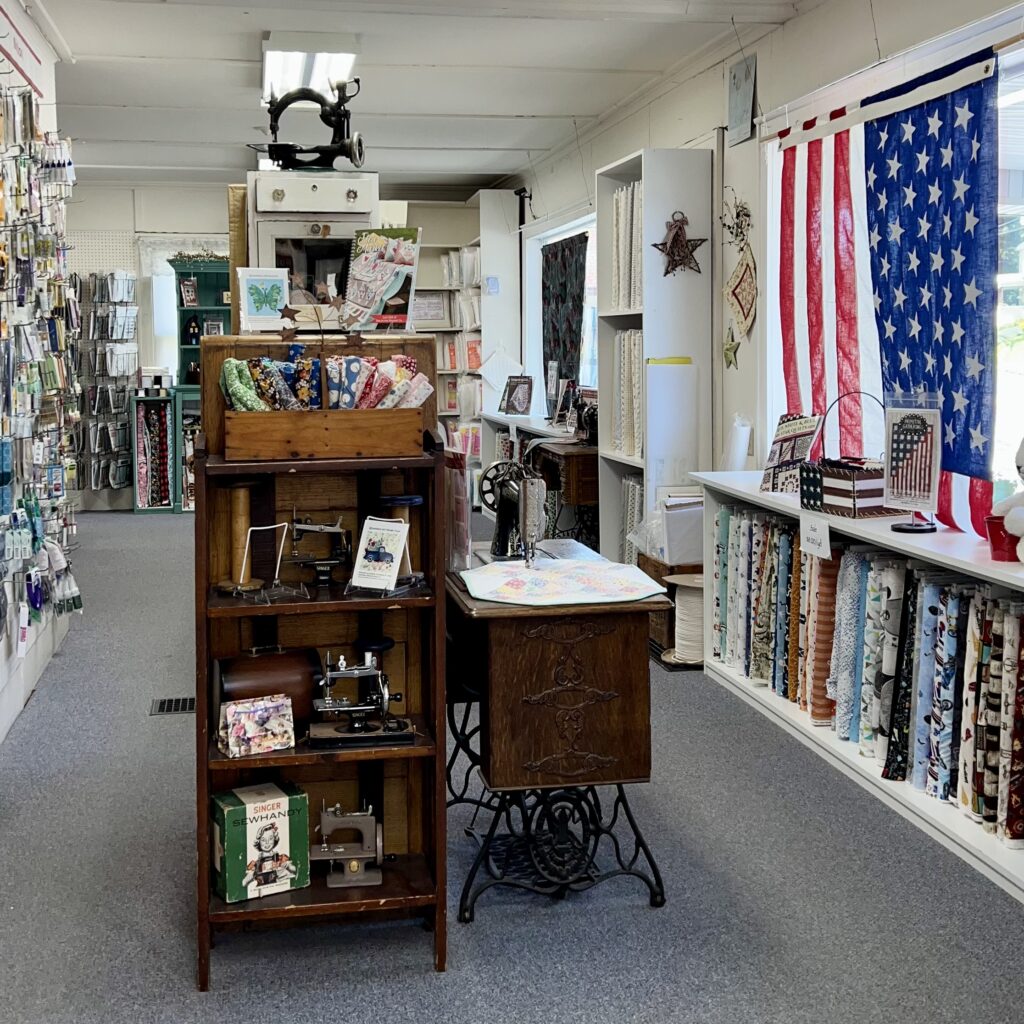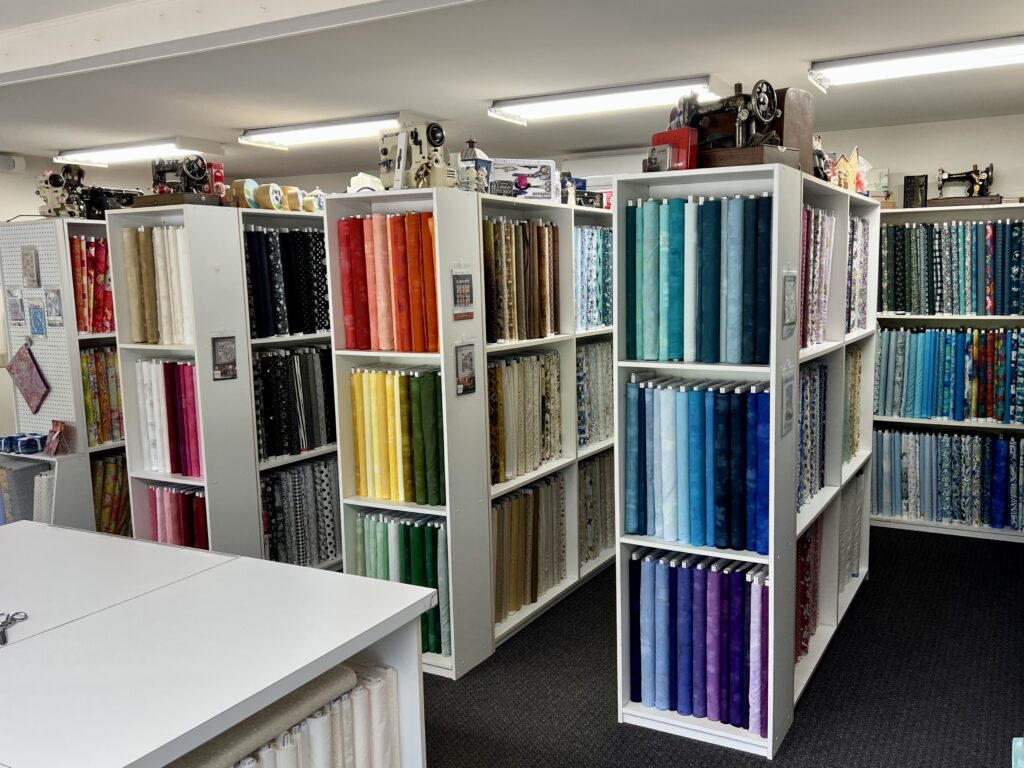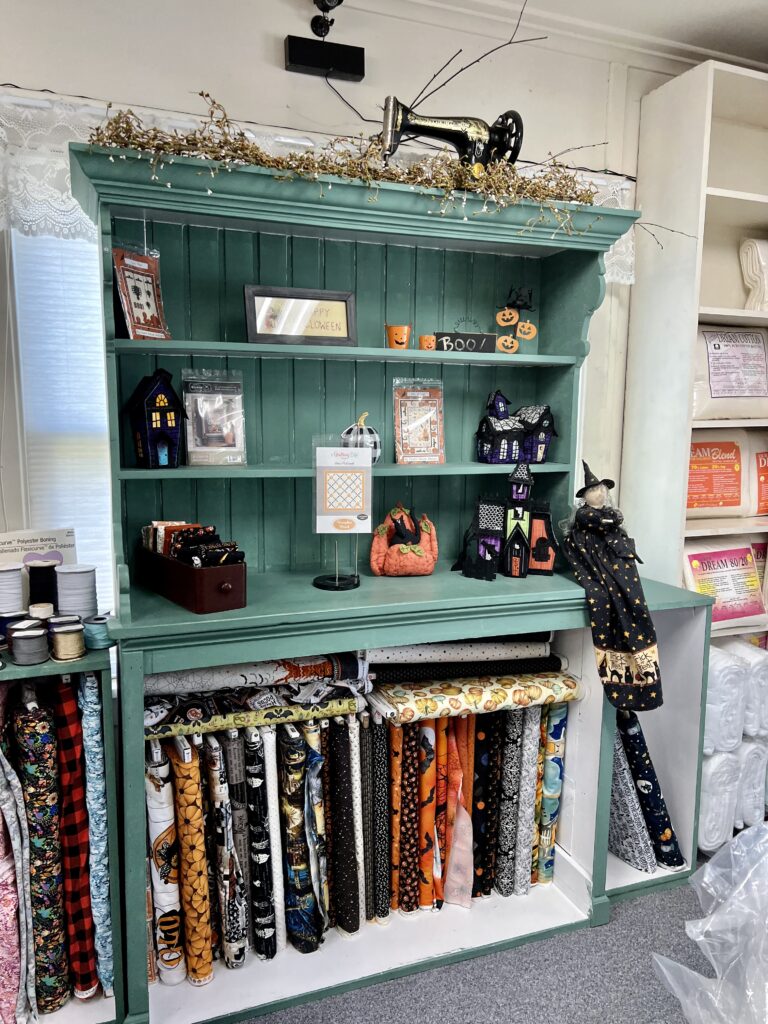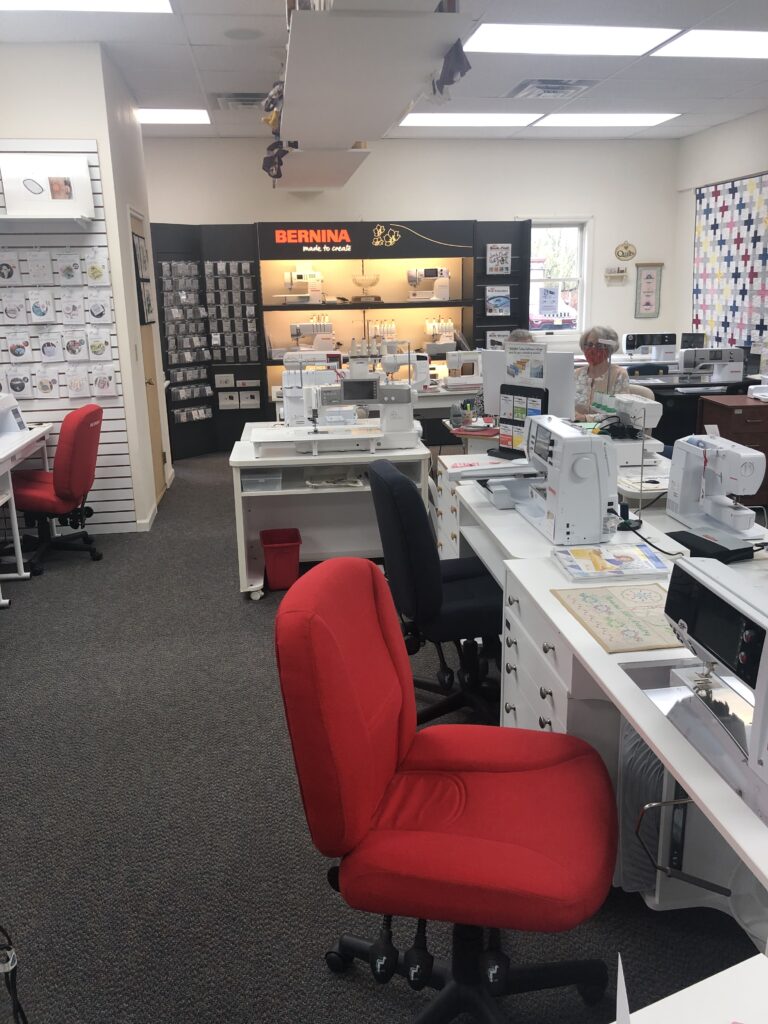 ---
— 2023 Contest Customer Comment —
"Amazing selection of beautiful high quality fabrics and accessories. Wonderful staff who are always courteous, helpful and knowledgeable. Always a great experience shopping there."
SHARON
---
Please tell us about your staff.
Diana said, "Sharon, Sue, Suzy, Kat, Priscilla, Jeannette, and Sandy. They are all outstanding. I cannot mention one without the rest. They work together so well and make my job as "boss" very easy."
---
Please tell us about any upcoming special events at your store.
September Fabric Sale — September 11th to 30th
ByAnnie Trunk Show — October 1st to 31st
OESD Embroidery Event — October 25th and 26th
---
In Closing
When asked about the impact of the Local Quilt Shop Contest, Diana said, "We have a lot of positive comments, and there is much excitement about the trunk show."
---