---
Au Fil d'Emma in Fleury-les-Aubrais is our 2023 Regional Prize Winner for France.
We asked them about their store, staff, and the impact of our contest.
---
Can we share some history about the store?
Emma Coutancier founded a website and a shop called Au Fil d'Emma in 2007 in Orléans, France, to sell the notions and modern fabrics she couldn't find in France. Au Fil d'Emma has grown and is now a team of seven women. All of whom welcome customers at the quilt shop and ship online orders in France and abroad!
Au Fil d'Emma strives to share creative ideas, spread our quilt passion, and modernize its image in France. Quilting is barely known here and suffers an image of a 'grandma's hobby'. We want to change this and demonstrate how modern, creative, and fun quilting can be!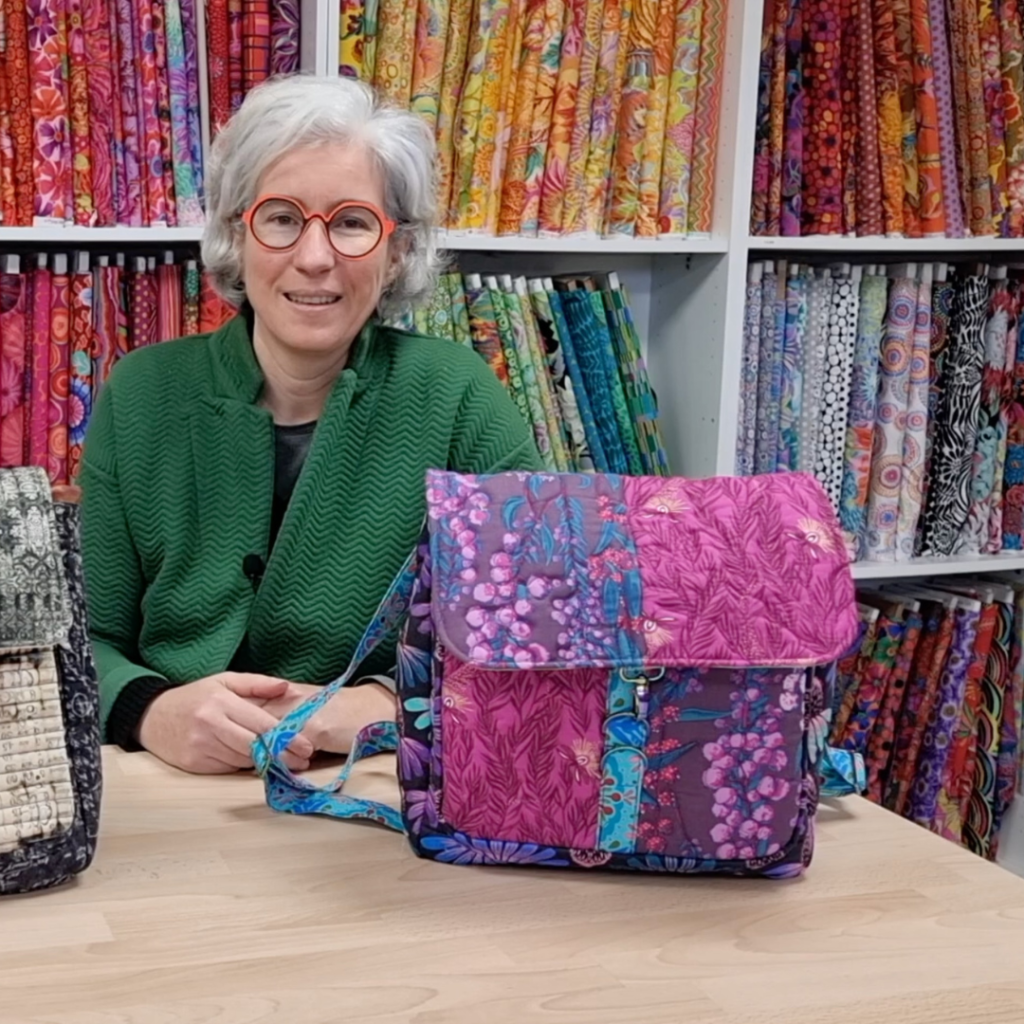 Emma had always been a fabrics lover and started to sew when she was a child. After she obtained her diploma of fashion designer and pattern maker, she worked several years in the fashion industry.
In the mid 2000's, on forums, she discovered contemporary textile arts, quilting, and fabric dyes—a new world to express her creativity!
It's became her passion; she loves to test new techniques and share it on her blog and socials. Colored, quick, easy, and good mood is her motto!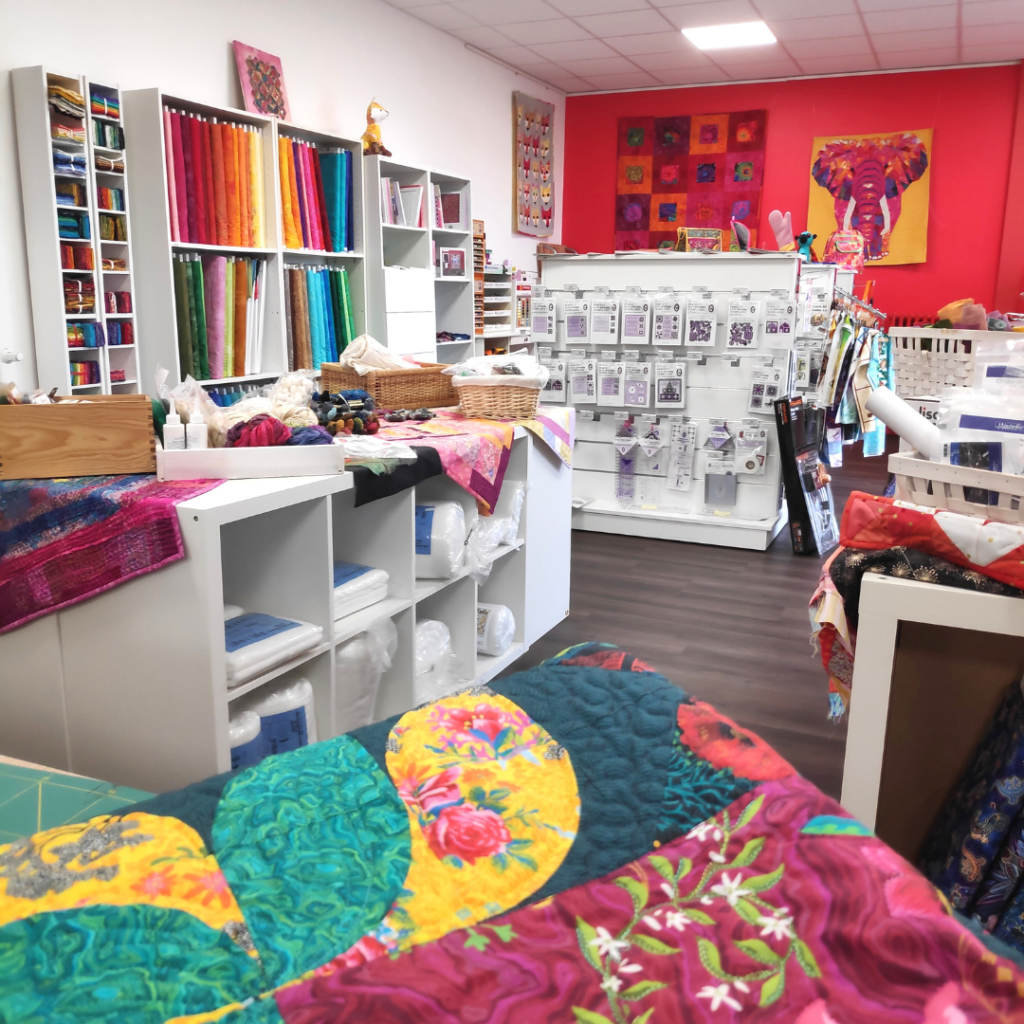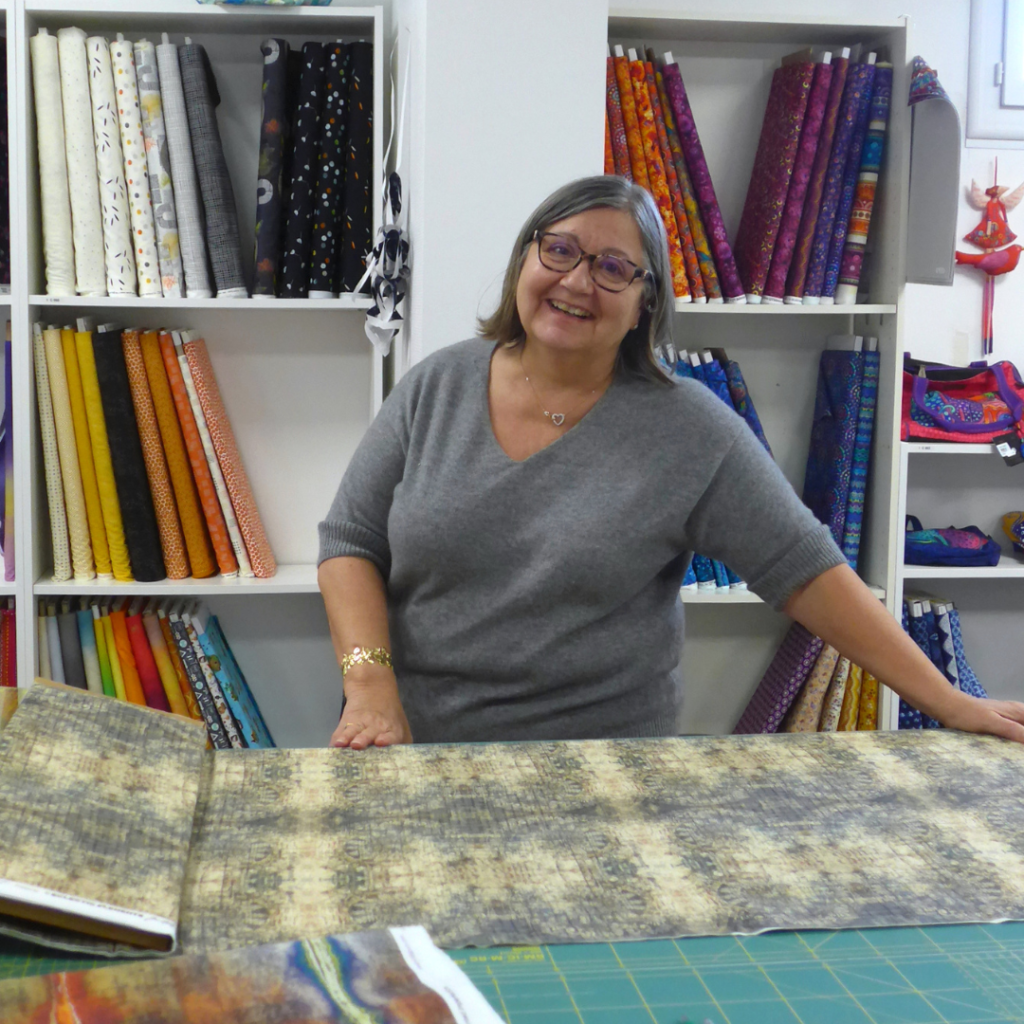 ---
For those that have not seen the store, please describe it.
The store has moved several times and is now located in Fleury-les-Aubrais, a suburb of Orléans.
The shop lost a little of its charm from when it was first in the city center, but we now have enough space to store all our products, welcome our customers, and prepare the orders.
And most importantly, Emma now has her own workshop, a room just for her where she can create!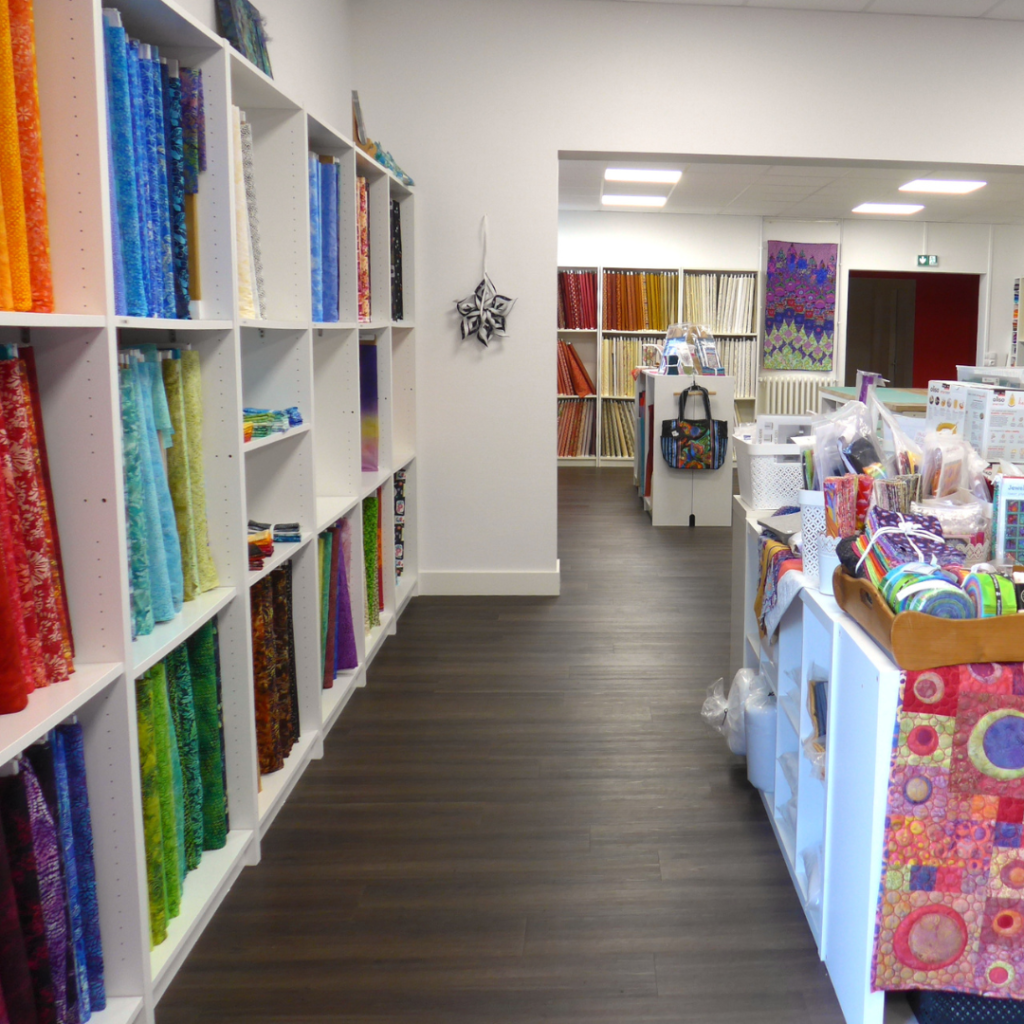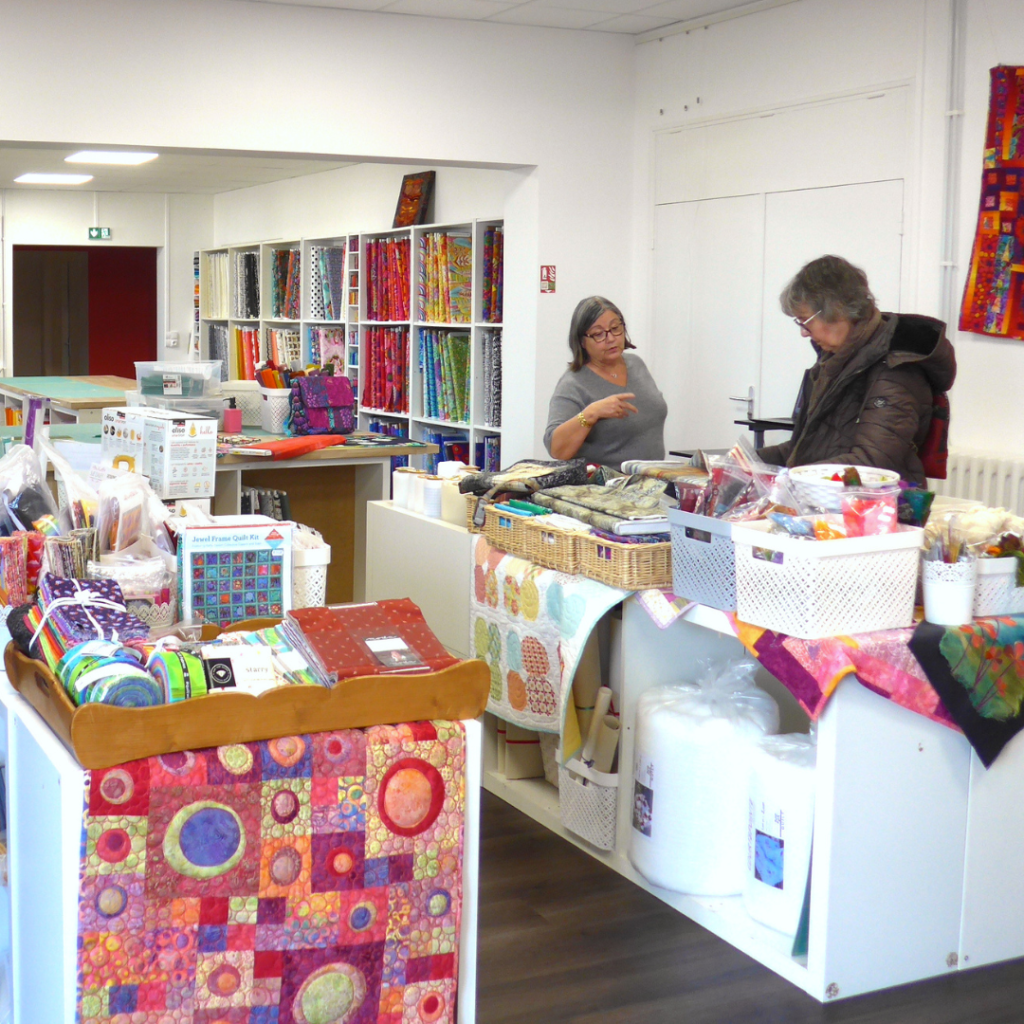 Can you describe your product offerings or store services?
We sell modern design fabrics (Kaffe Fassett, Tula Pink, Zen Chic, etc.) but also traditional ones (Edyta Sitar, French General, Jo Morton, etc.). Customers can find every notion they need for quilting. They can also find original quilt and sewing kits, patterns, threads, books, and dyes.
We offer a lot of DIY items along with Sew A-longs—including ByAnnie projects, Quilt A-longs, Advent Calendar Boxes, online courses, and more. You can discover all of it on our website www.aufildemma.com and follow us on Facebook, Instagram, Pinterest and YouTube.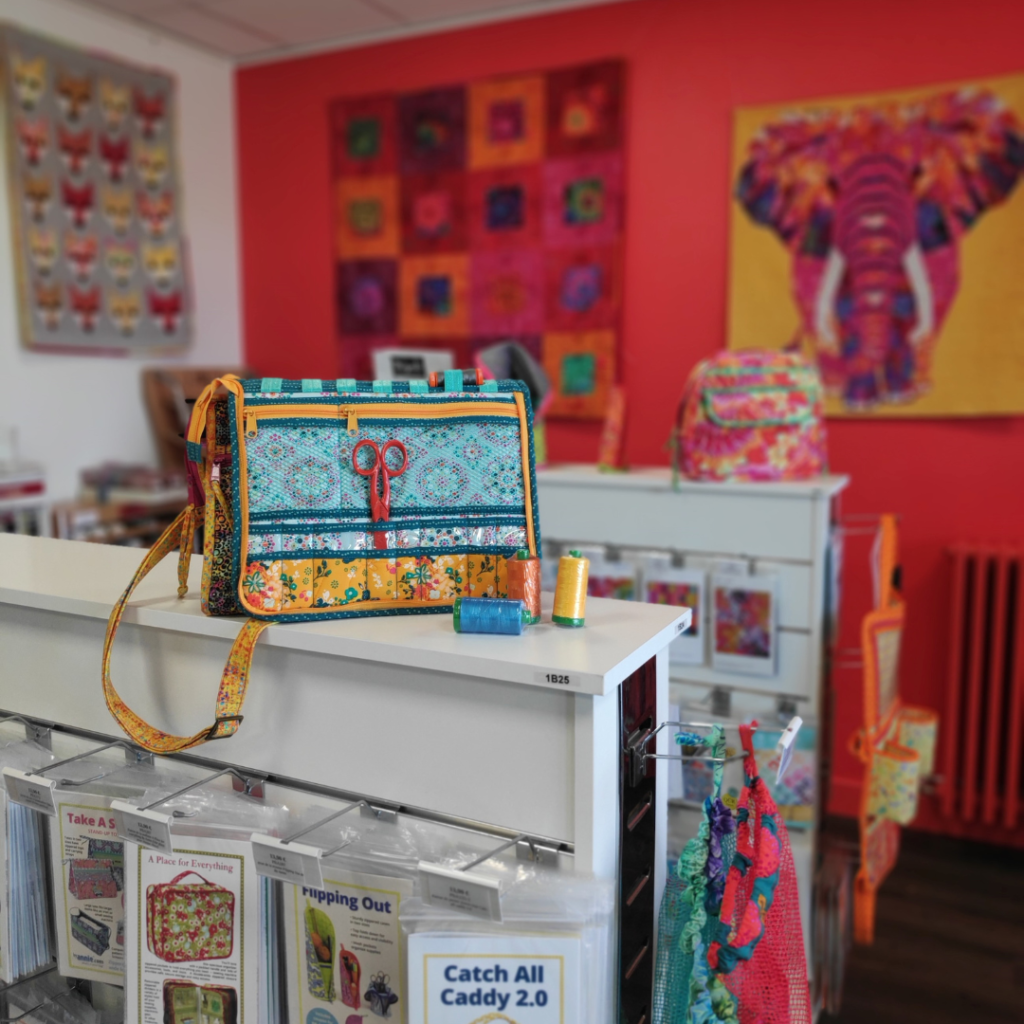 ---
Tell us about your staff.
It's too difficult and unfair to highlight only one staff member!
Between us we use to call the store 'the hive' because we're like bees. Every membership helps the team their own way.
Our hive includes: Alice, Aline, Carole, Corinne, Gwendoline, Sloane and of course, Emma.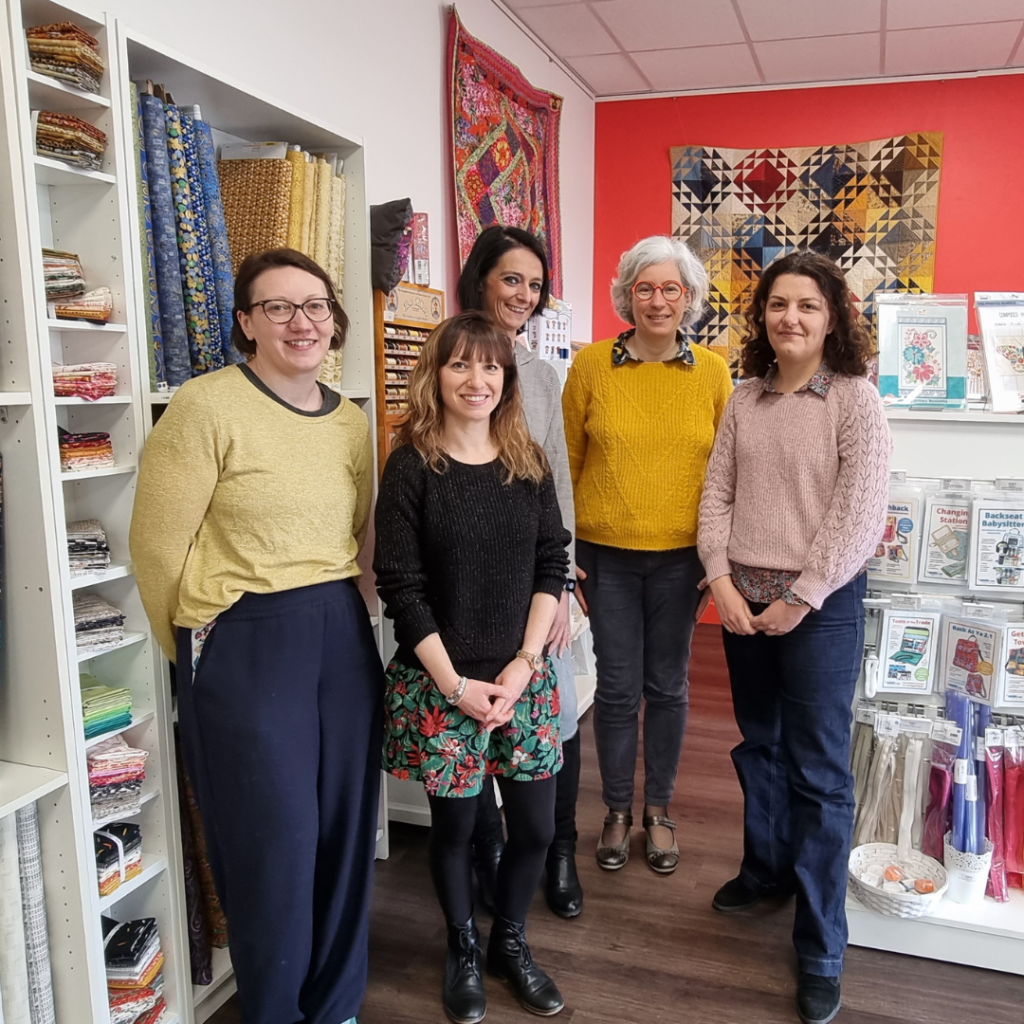 Do you have any events to share so that we can help spread the word?
This 1st of April is the beginning of our Mystery Quilt 2023. Recently, our customers received their box of fabrics and will begin to follow us in this new 9-month adventure!
We are also preparing our third SAL (Sew A-longs ) on a ByAnnie pattern. Our last one ended two months ago and more than 300 sewers made the Switchback along with us!
You can meet us at our booth on two French quilt shows each year: the Quiltmania show, Pour l'Amour du Fil, in Nantes in April as well as the European Meeting Patchwork and Textiles Arts, Sainte-Marie-Aux-Mines in September.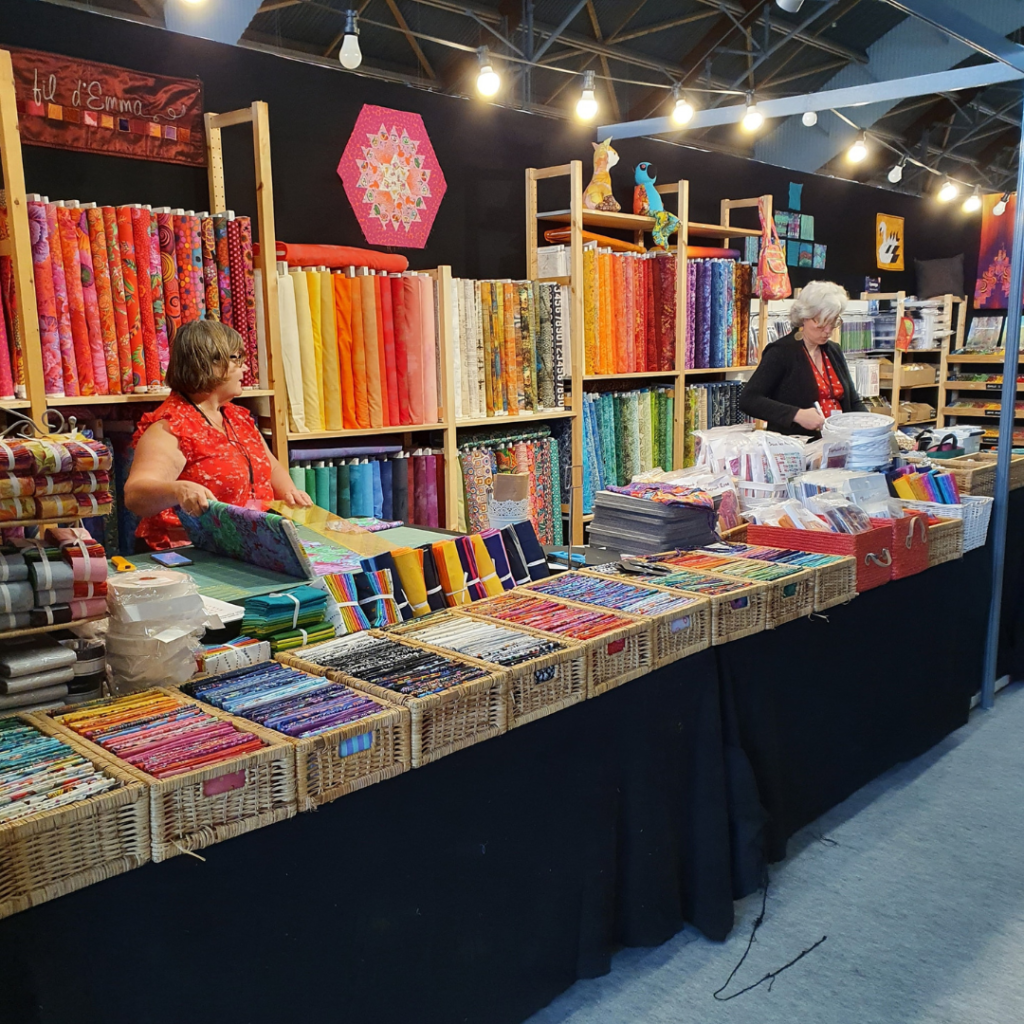 In closing
Owner Emma said, "All the staff is happy. It's a beautiful reward and means our customers love our work. We are proud to be selected!"
Learning this makes us happy, too!
---