Each week during the Local Quilt Shop Contest, ByAnnie.com is sharing a number of shops from the Leaderboard on their Facebook Livestream. These shops were each awarded special prizes!
Read more about these great shops below!
You can tune into the ByAnnie.com Livestream every Wednesday at 2pm Mountain Time — www.ByAnnie.com/live
We also want to thank Shannon Fabrics for supplying incredible prizes to many of the featured shops this month!
---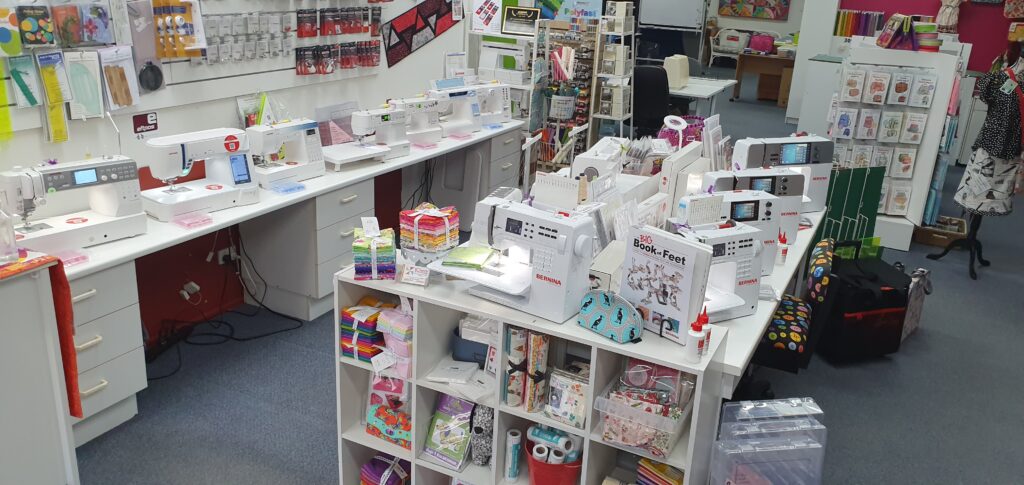 Kimz Sewing & Patchwork Centre — Warana, Australia
What voters had to say about this shop:
Jeanette said:
When I attended my first workshop I was inspired by the instructor's knowledge and skills and knew that I had found a new lifetime hobby.
Sue said:
Kim herself sets the tone of the shop.
She is a genuine caring person who goes out of her way to create a "sewing haven" for young and old and those in between.
She is a patient and creative teacher and has taught lots of us to really "get to know our machines – to make the most of them" and then provide groups to experience the joy of making for ourselves many wonderful creations (with a professional finish), especially walking us through the wonderful world of Annie's bags plus accessories.
People travel many kilometres to attend her workshops and chose from her range of fabrics, accessories, and tools.
I have Parkinson's Disease and thought I was at the end of my quilting and sewing life. Through the encouragement of Kim I have been given my craft life back.
I have a sewing machine and access to friendly, creative ways of overcoming problems both with the use of the machine and with patterns and materials. There are "No mistakes – just design modifications" and creative sewing.
---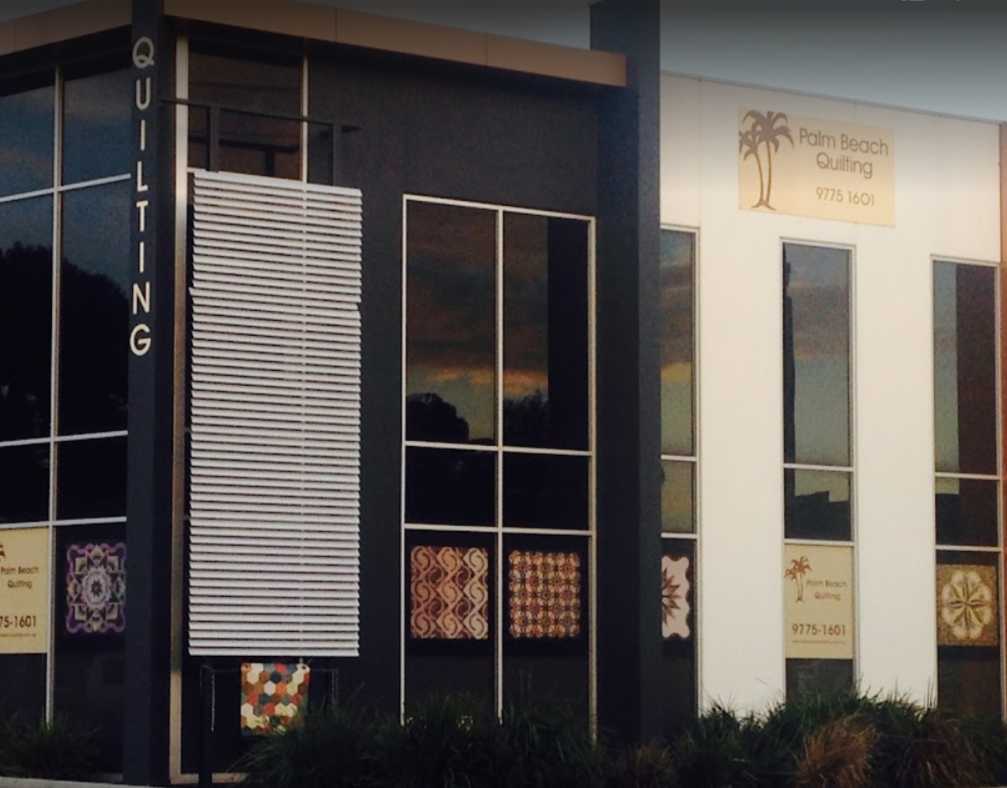 Palm Beach Quilting – Carrum Downs, Australia
What voters had to say about this shop:
Pam listed some of her favorite features of the store:
(An) amazing range of fabrics, especially widebacks.
Maureen is very helpful selecting fabric and offers a great longarm service.
And. . . the kettle is always on for a friendly cuppa and a chat creating a fun atmosphere during lessons.
It stands out because it is such a welcoming, friendly, and inspiring craft shop.
Judy said:
Every moment is special at Palm Beach Quilting. One visit I was struggling to decide on one fabric to tie together my project. The ladies were more than happy to keep on finding different bolts to show. Gosh they had some tidying when I left but they just laughed.
Annie summed it up, saying:
Best of all….I always leave the shop with lots of purchases & a smile on my face. 😁
---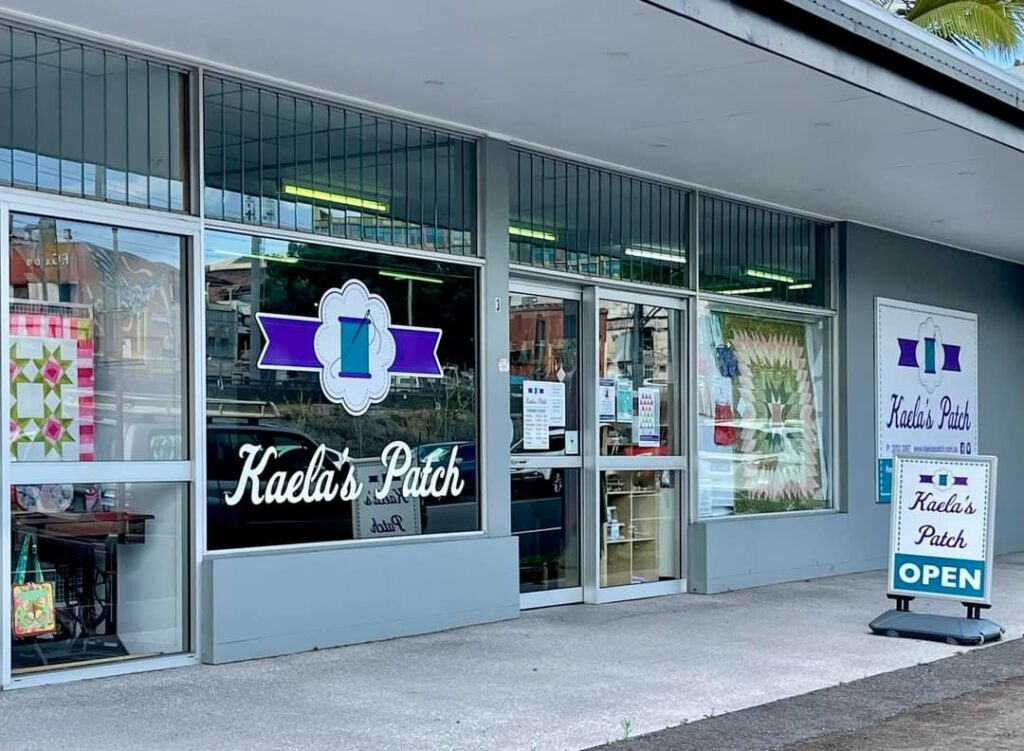 Kaela's Patch — Woodend, Australia
What voters had to say about this shop:
Kristy recognized the store's super friendly and helpful staff and said:
They are a small family-run business who only ever stocks the best quality products at amazing prices. You can't find better service anywhere else in town.
They have always been my one-stop shop for all my sewing and crafting needs. I can't recommend them highly enough.
Karen wrote about the free weekly virtual social sewing days and sew along classes that shop owner, Kylie, held during the pandemic. Kylie said she did this because knew that the store was the only social interaction a lot of her customers got, and she wanted to keep an eye out for them and make sure everyone was OK.
Karen continued,
"My weekly virtual sewing group is what kept me sane during extended lockdowns! It's a family run business, and we are all made to feel a part of that family.
Tracy agreed, saying:
They embrace everyone that walks into the shop and it's very easy to feel like a part of not only the community, but their family as well.
Over the last 2 years they have become even more important to many as not only a place to shop but a place of inspiration, safety and love.
---