---
Troll Brothers Quilt Designs in Shawnigan Lake is our 2023 Regional Prize Winner for British Columbia, Canada.
We asked the owner, Stacie, about her store, staff, and the impact of our contest.
---
Can we share some history about the store?
We started as a home-based business in 2018 with the goal of making quilting more affordable and accessible, but it wasn't long before demand well out-stripped the space available. In May 2021 (yes, during the pandemic!) we found the perfect location to open a store-front and were able to welcome quilters to our new shop. This also opened the door to new lines of products and more collections!
The shop is in an old church building and still carries those hallmarks: high ceilings, open beams, timber rafters and lots of nooks and crannies. Instead of stained glass, the colour and light comes from the bright quilts flung over the rafters and hung on the walls. It's the perfect backdrop for the bright selection of fabrics we have to offer.
As a location, it's fun, funky, and quirky. That's kind of how our business is, too!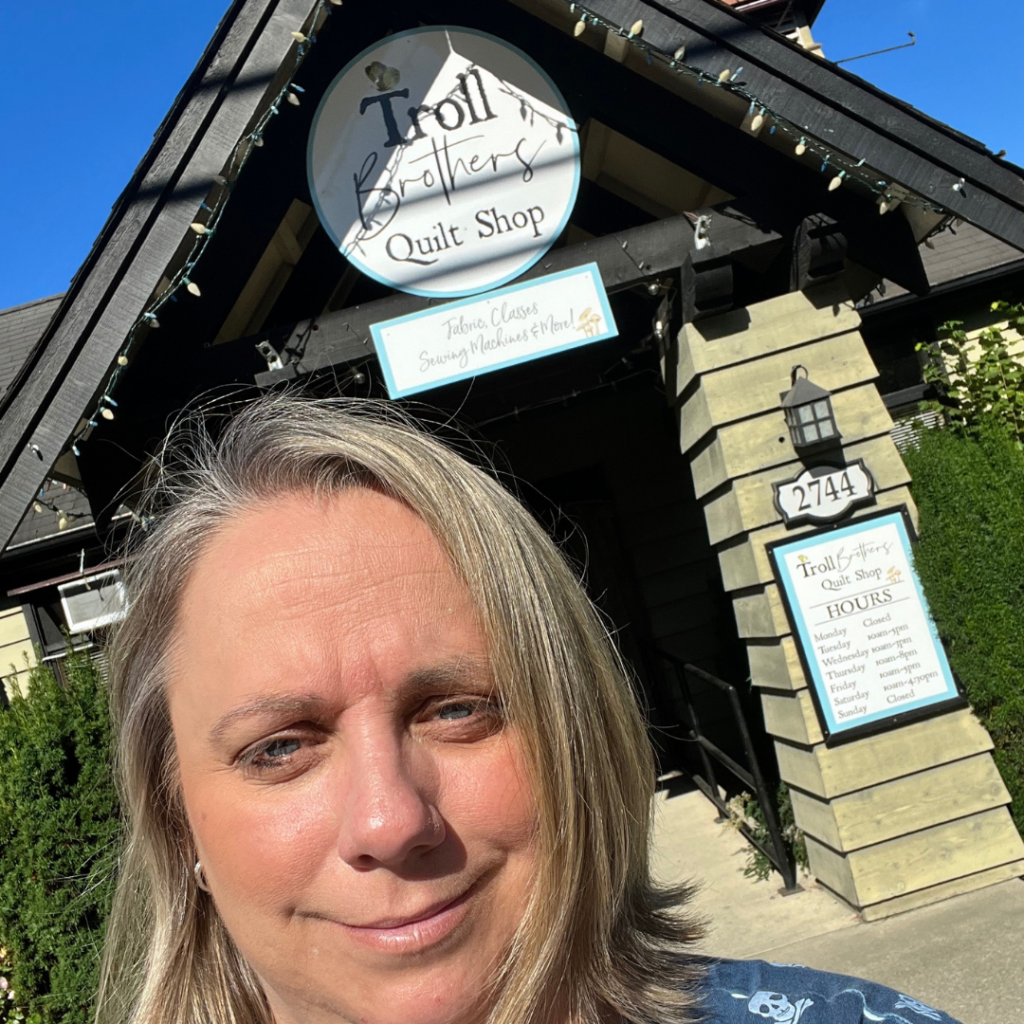 We are in the heart of Shawnigan Village among funky eateries and, conveniently, right across from the post office as we still have a lot of customers who like to shop online from all over Canada, the US and in addition internationally.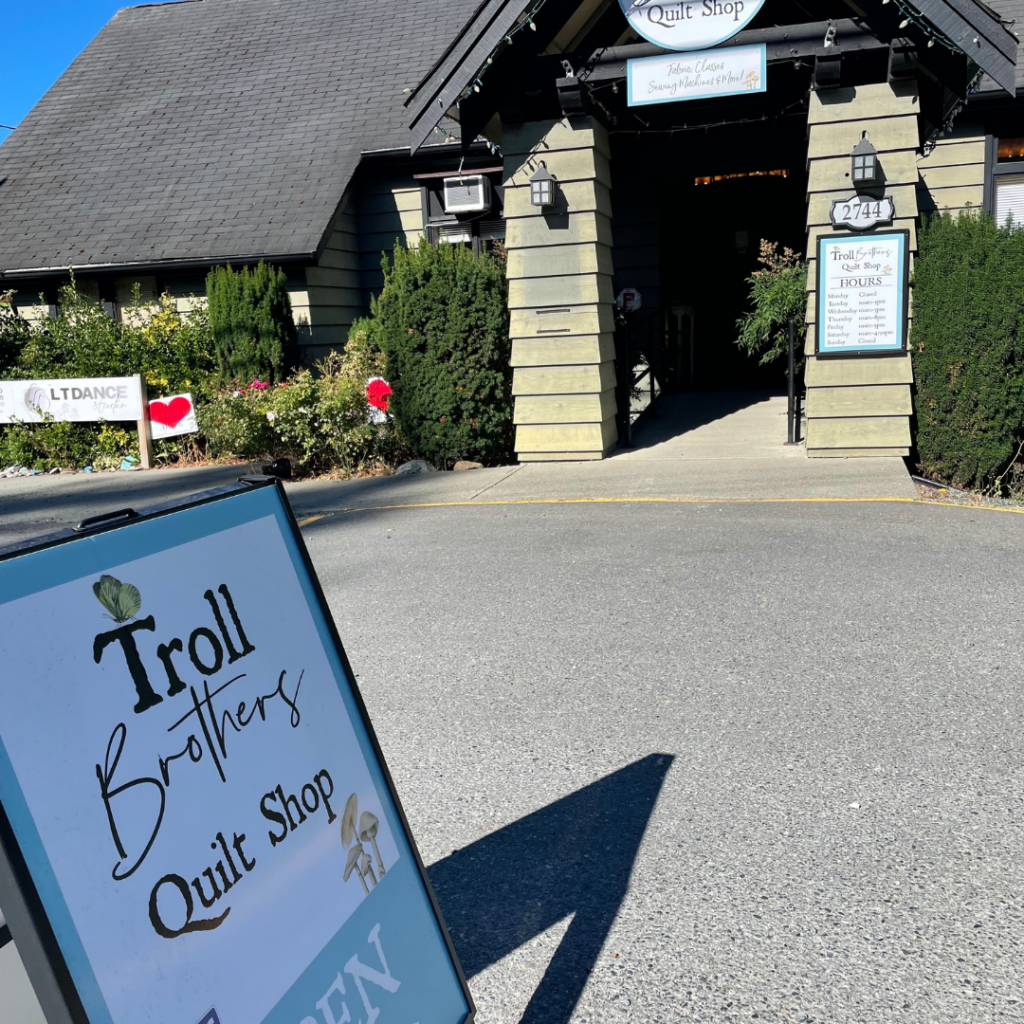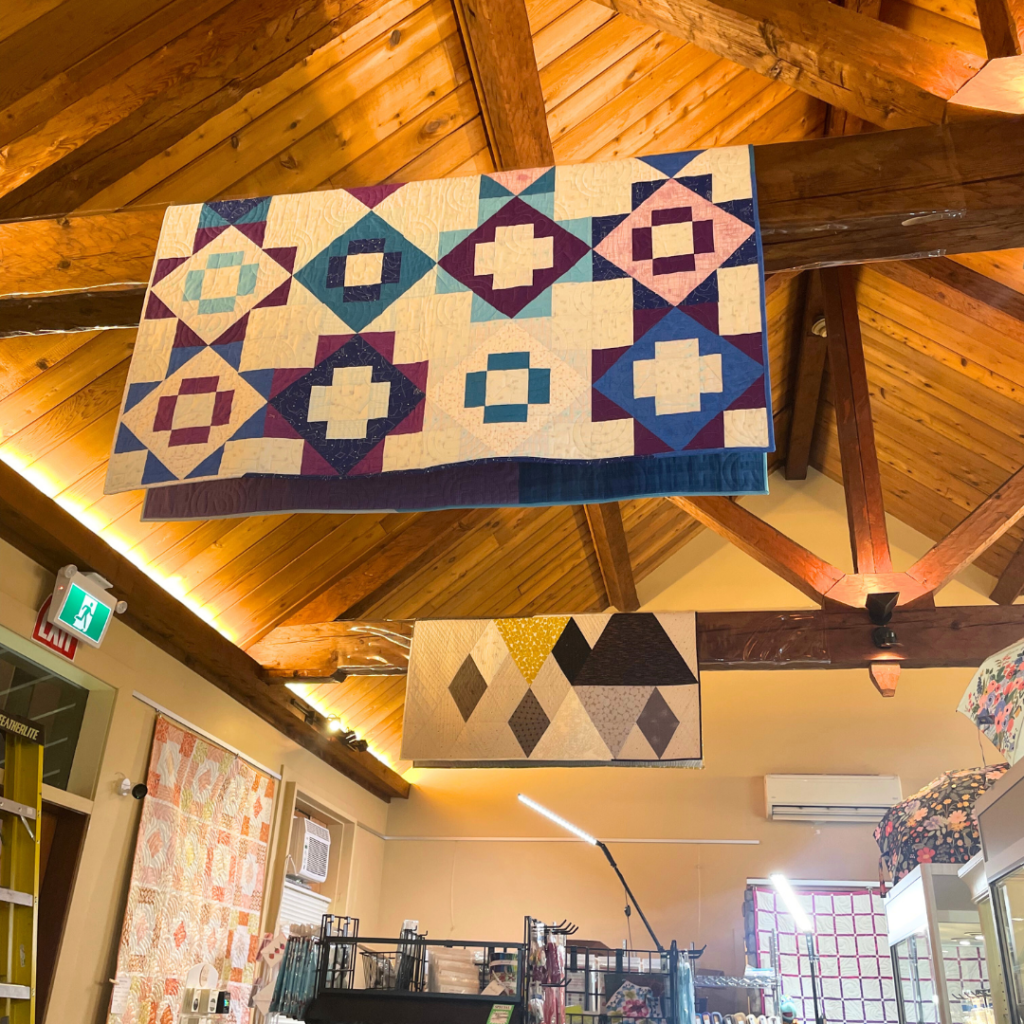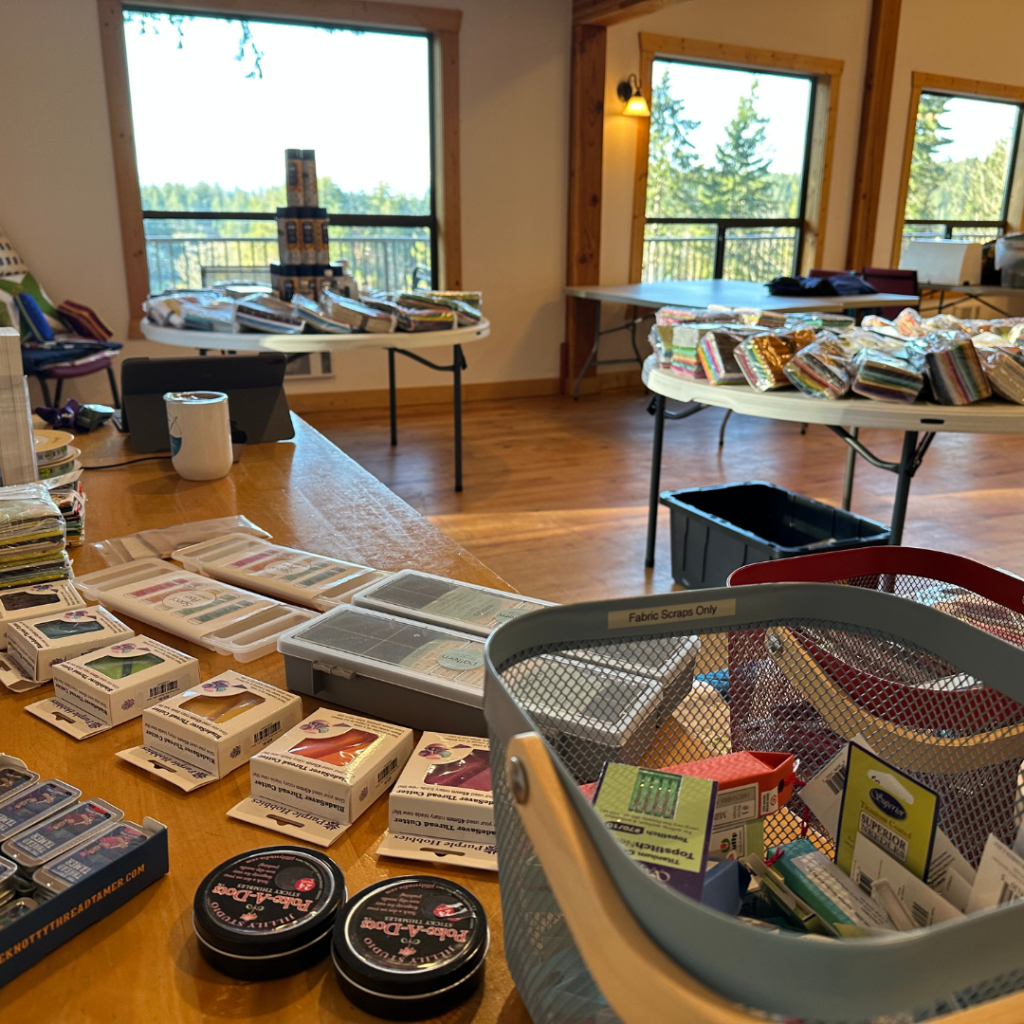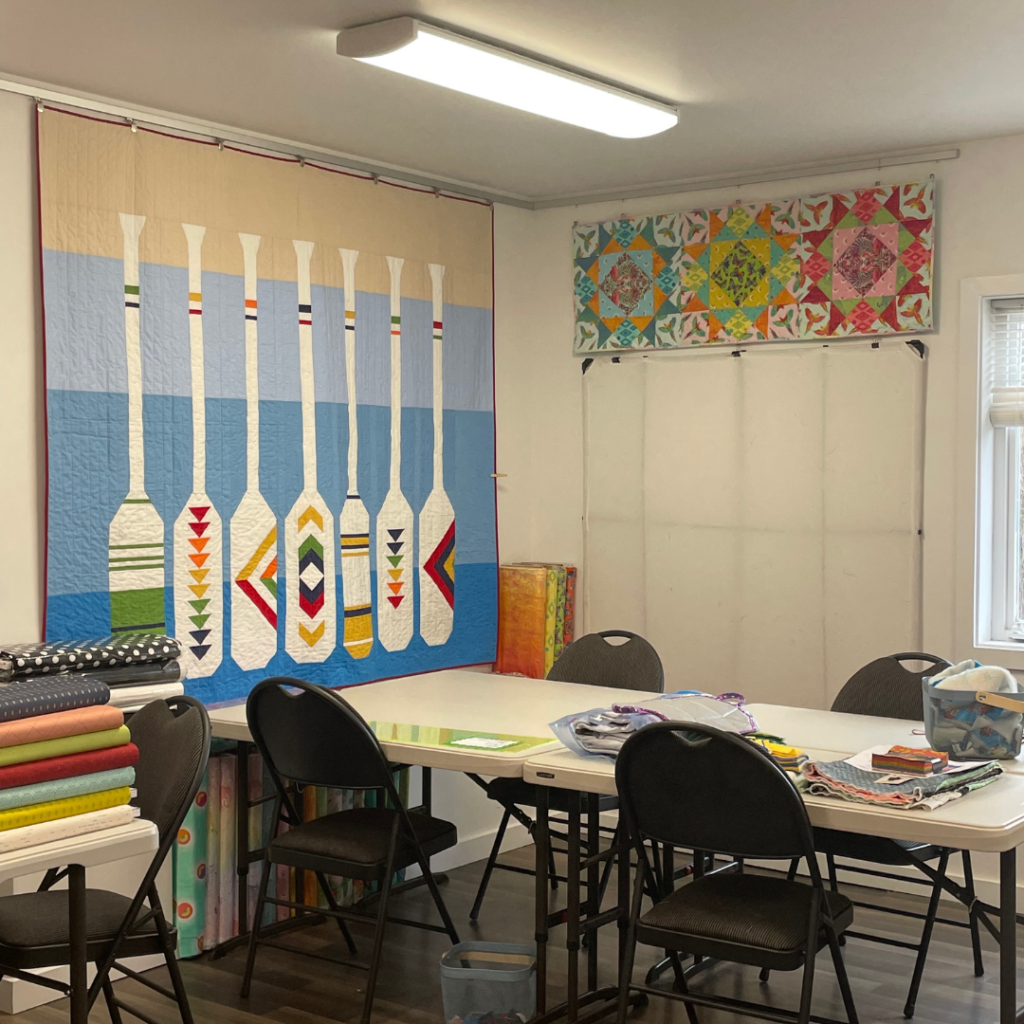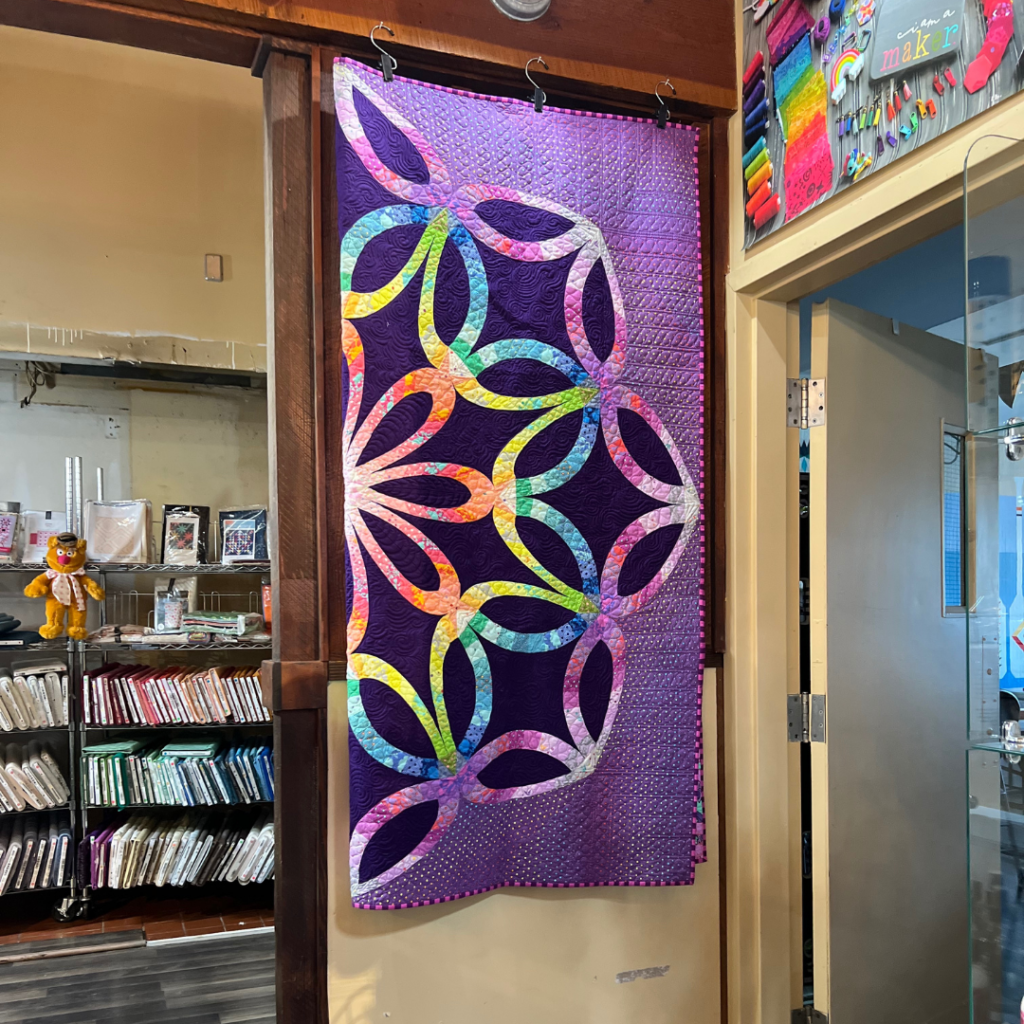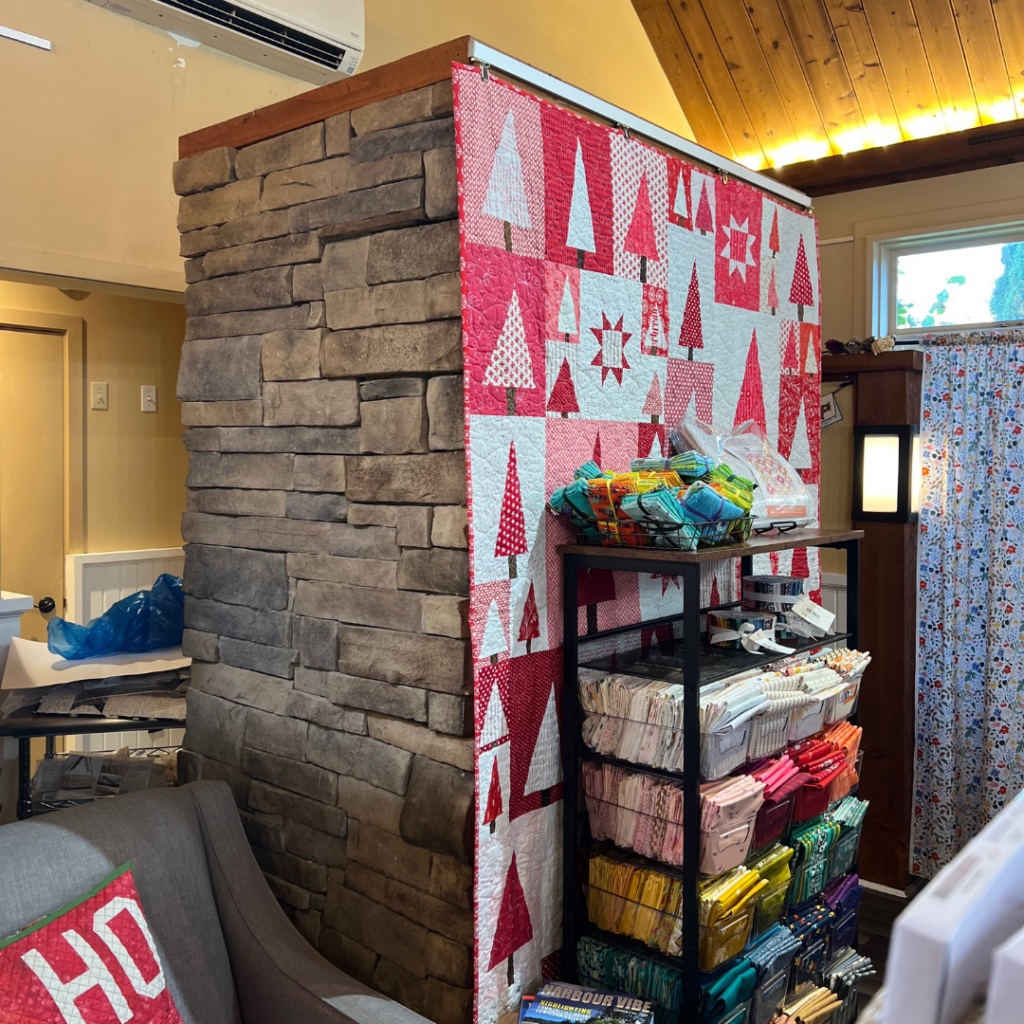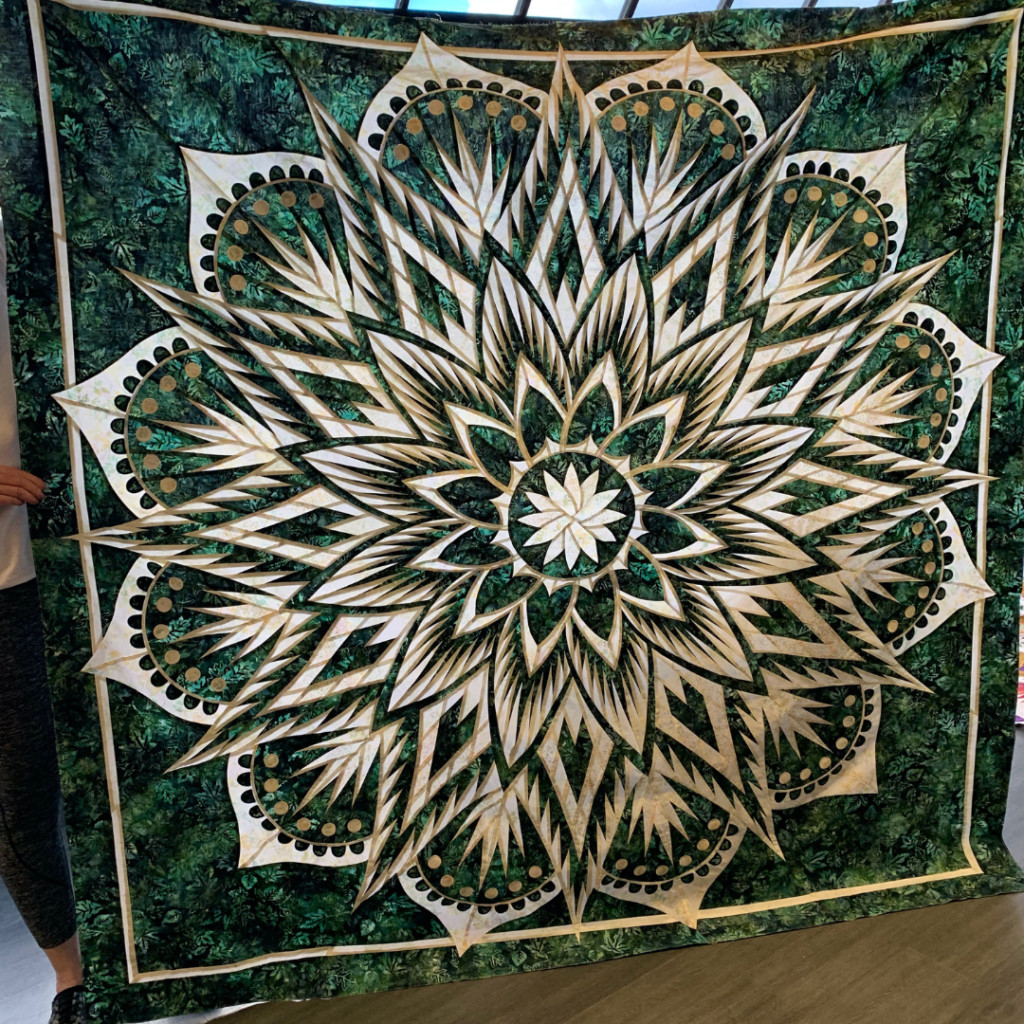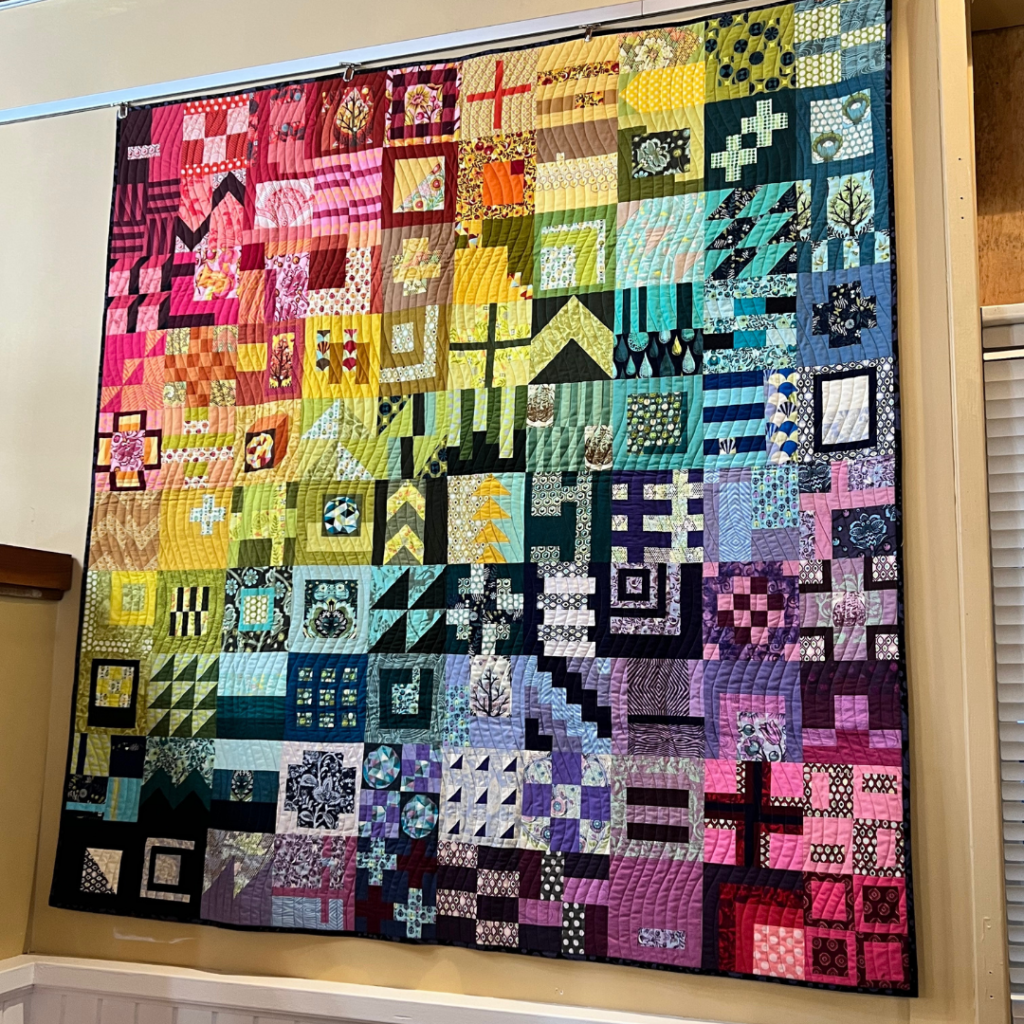 Can you describe your product offerings or store services?
Our collections definitely skew toward modern, but we have a full range of basics and a fantastic array of low volume prints. We are also well-known to have the best selection of English Paper Piecing supplies on the Island. In the past two years we have built up our stock of bag-making products and patterns which has energized quilters and brought new customers to our shop. We also offer bag-making classes which have been enthusiastically received. We sell domestic Juki sewing machines and sergers, and carry the Grace Cutie frames. We are also a supplier of Stas hanging systems, which are perfect for hanging quilts.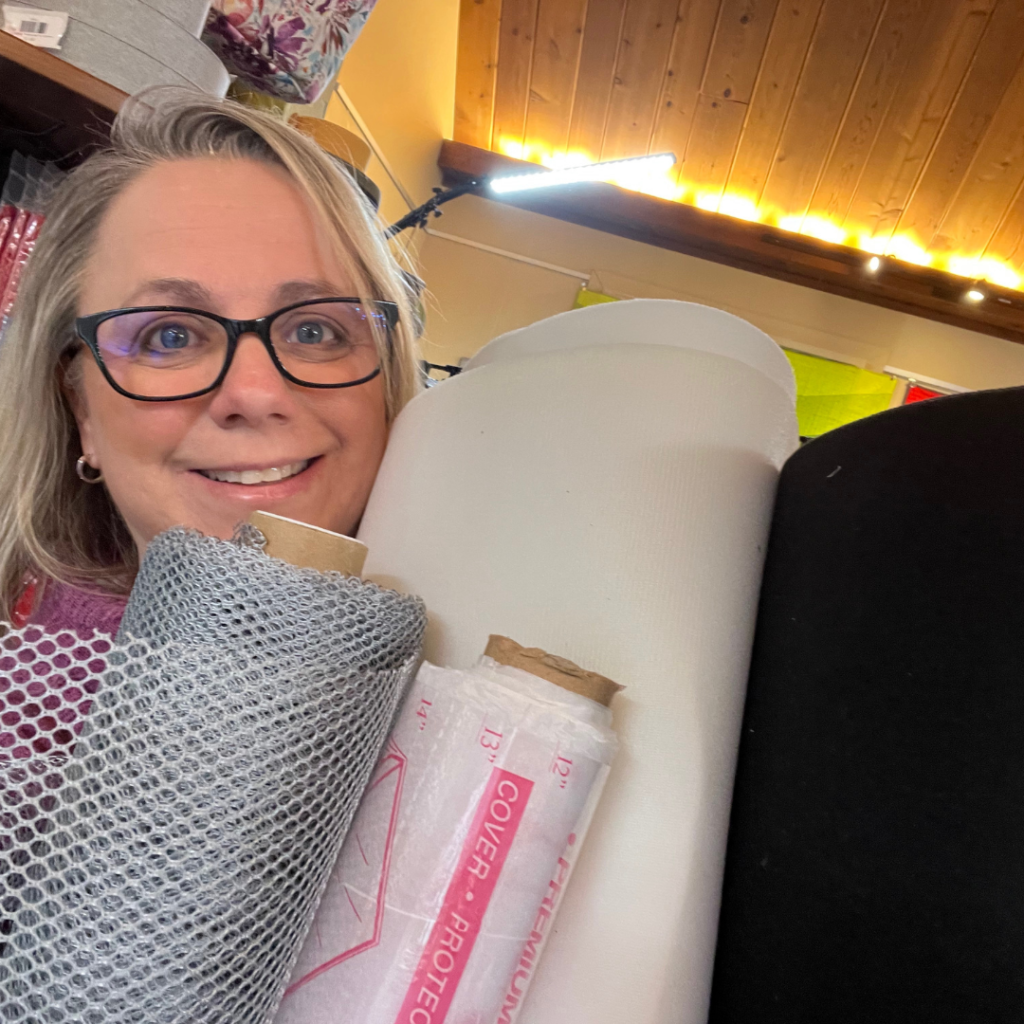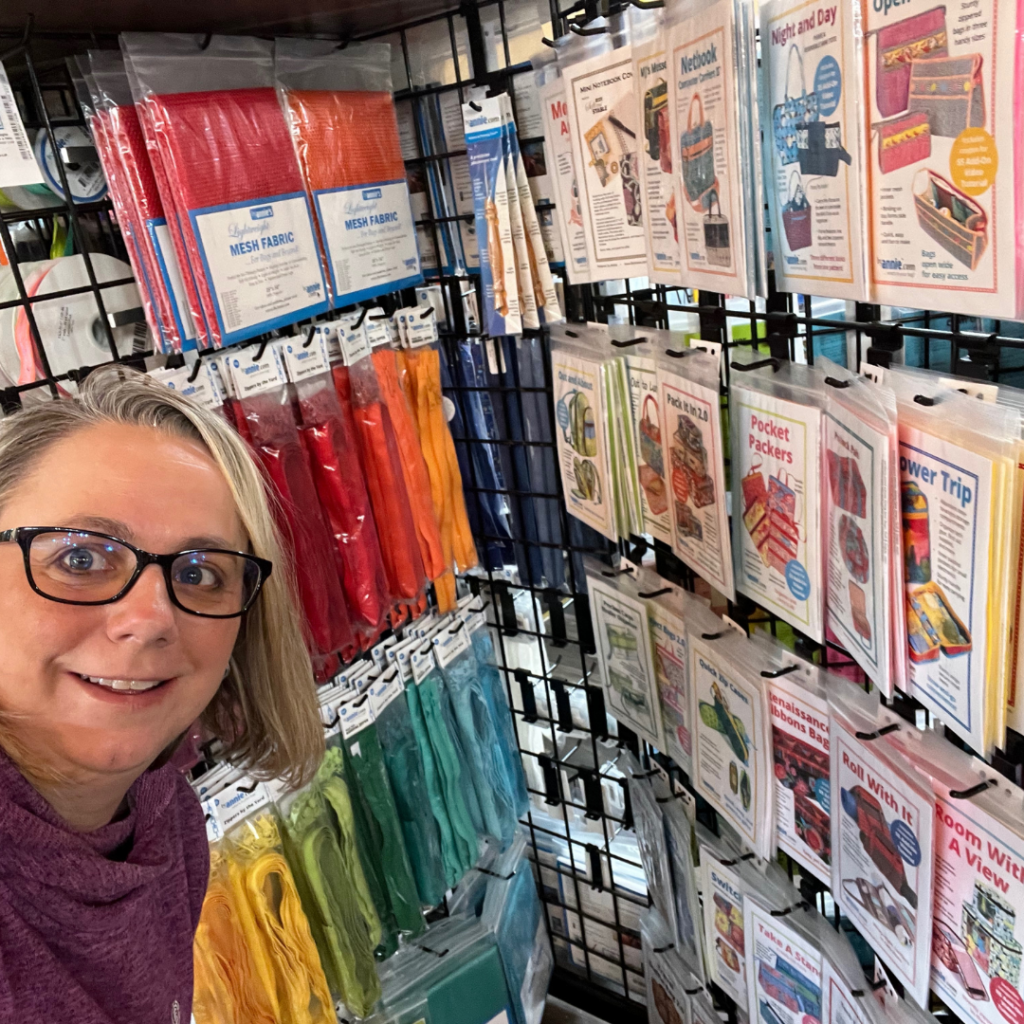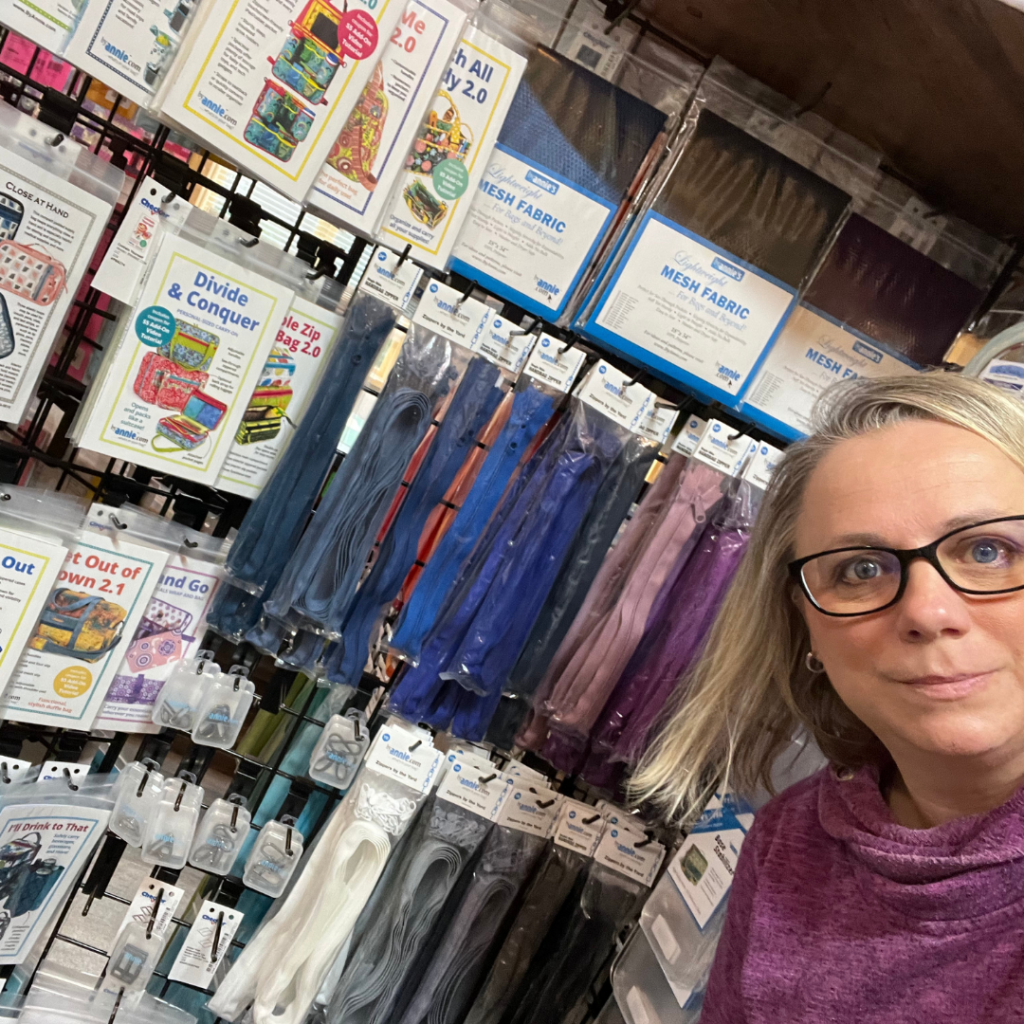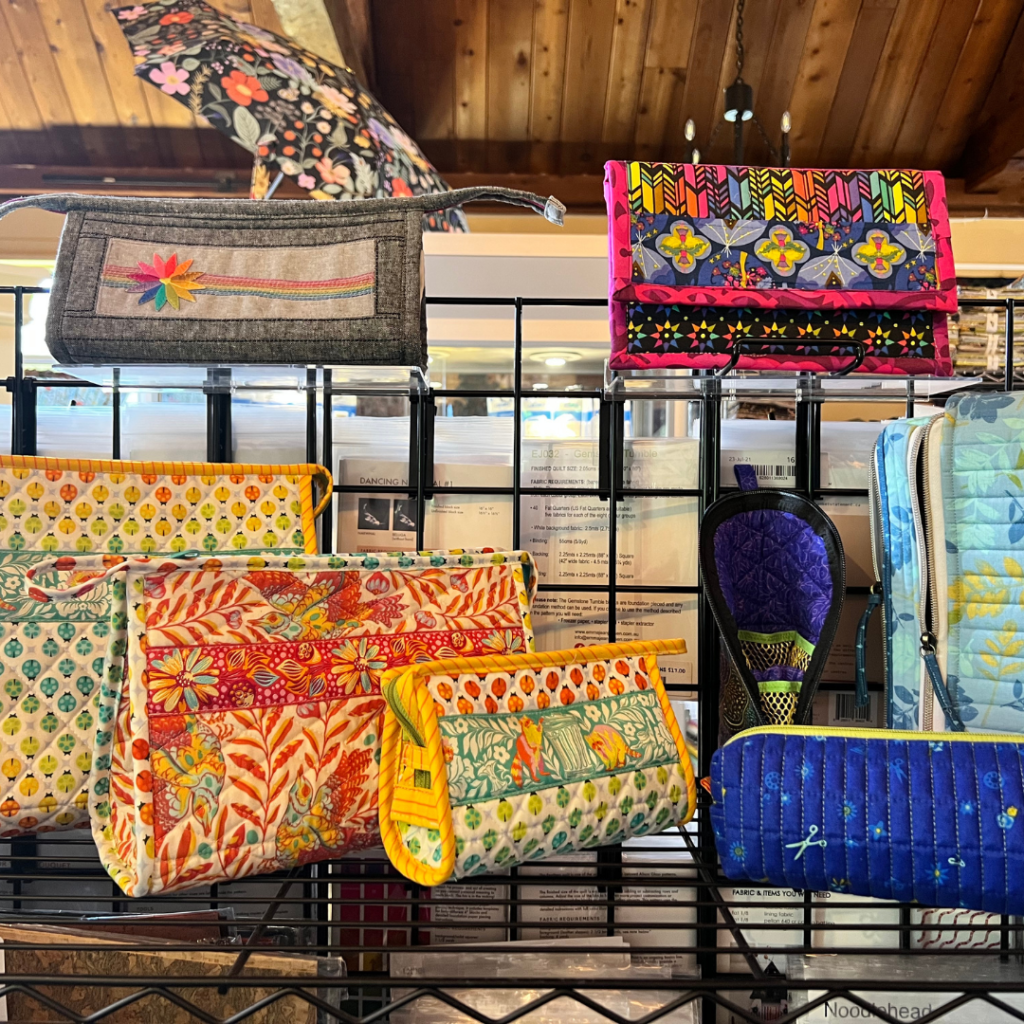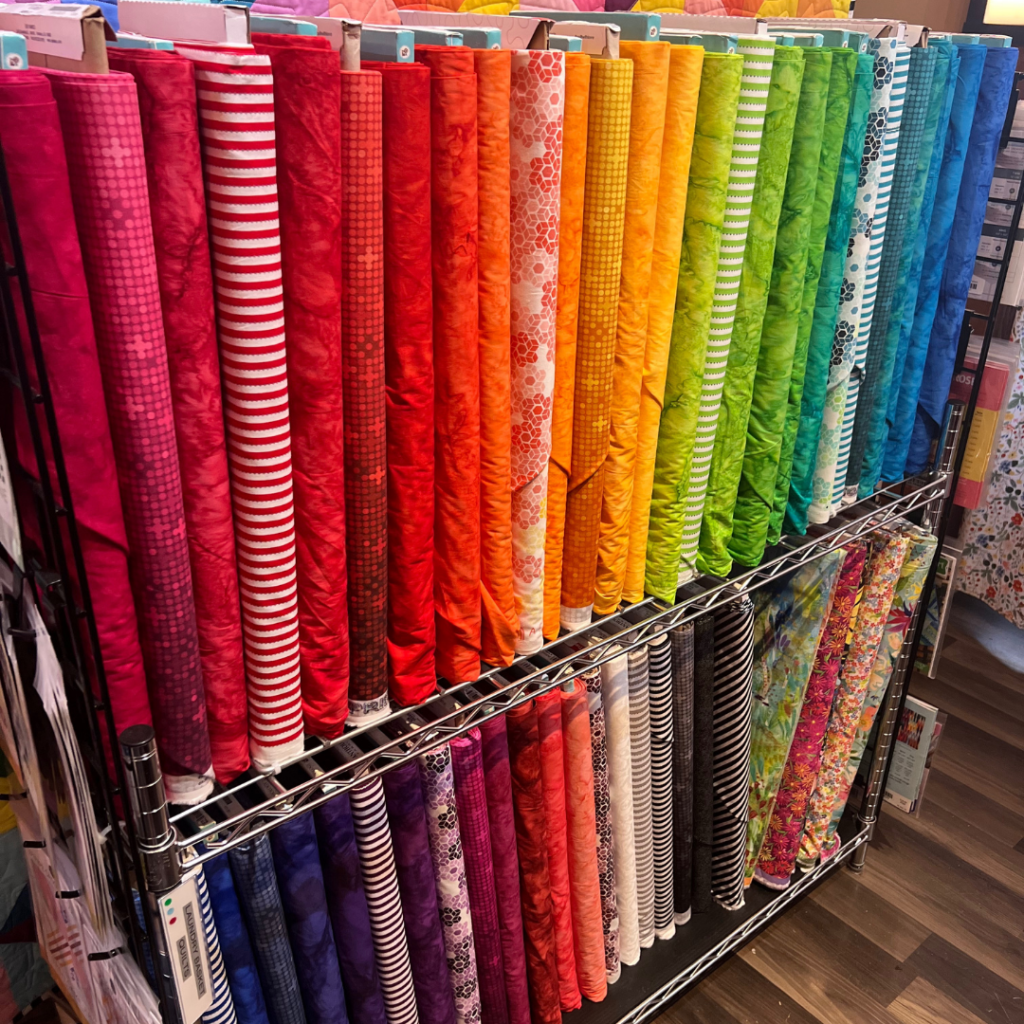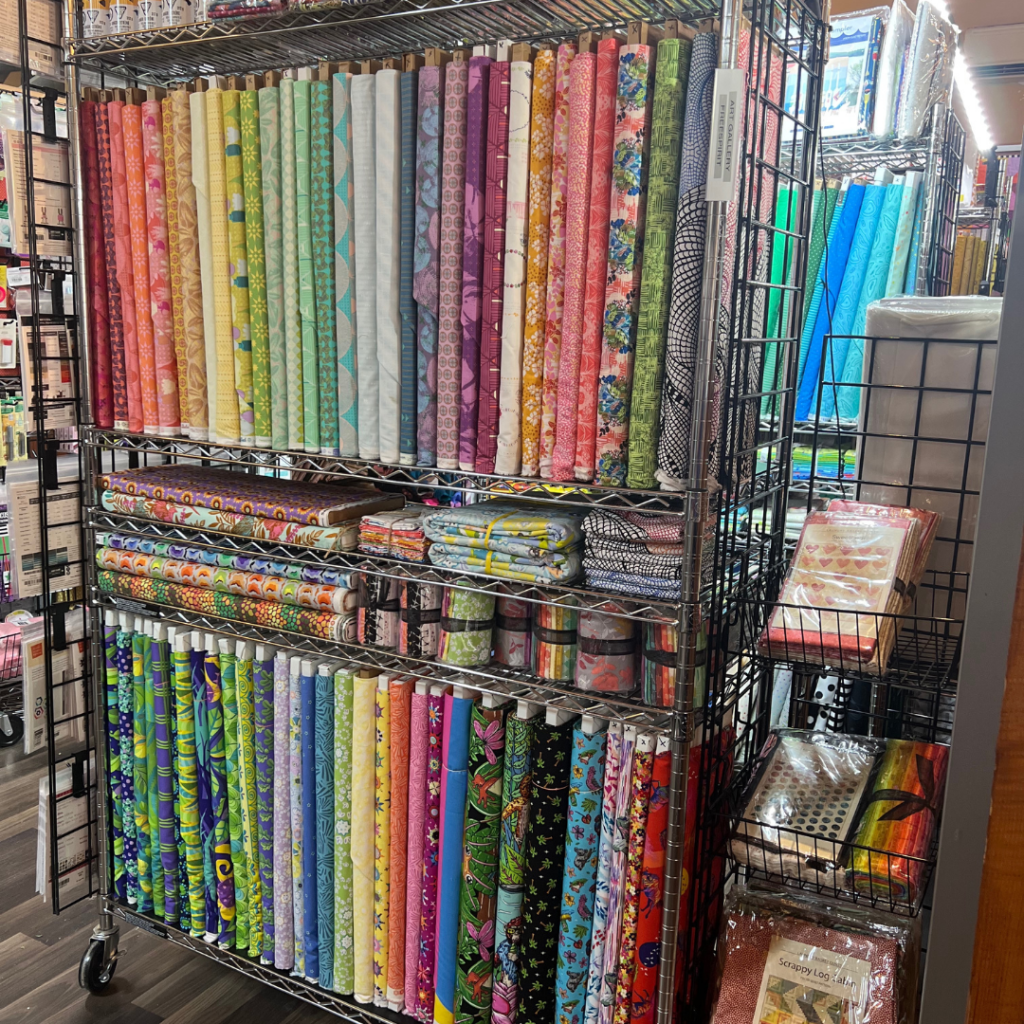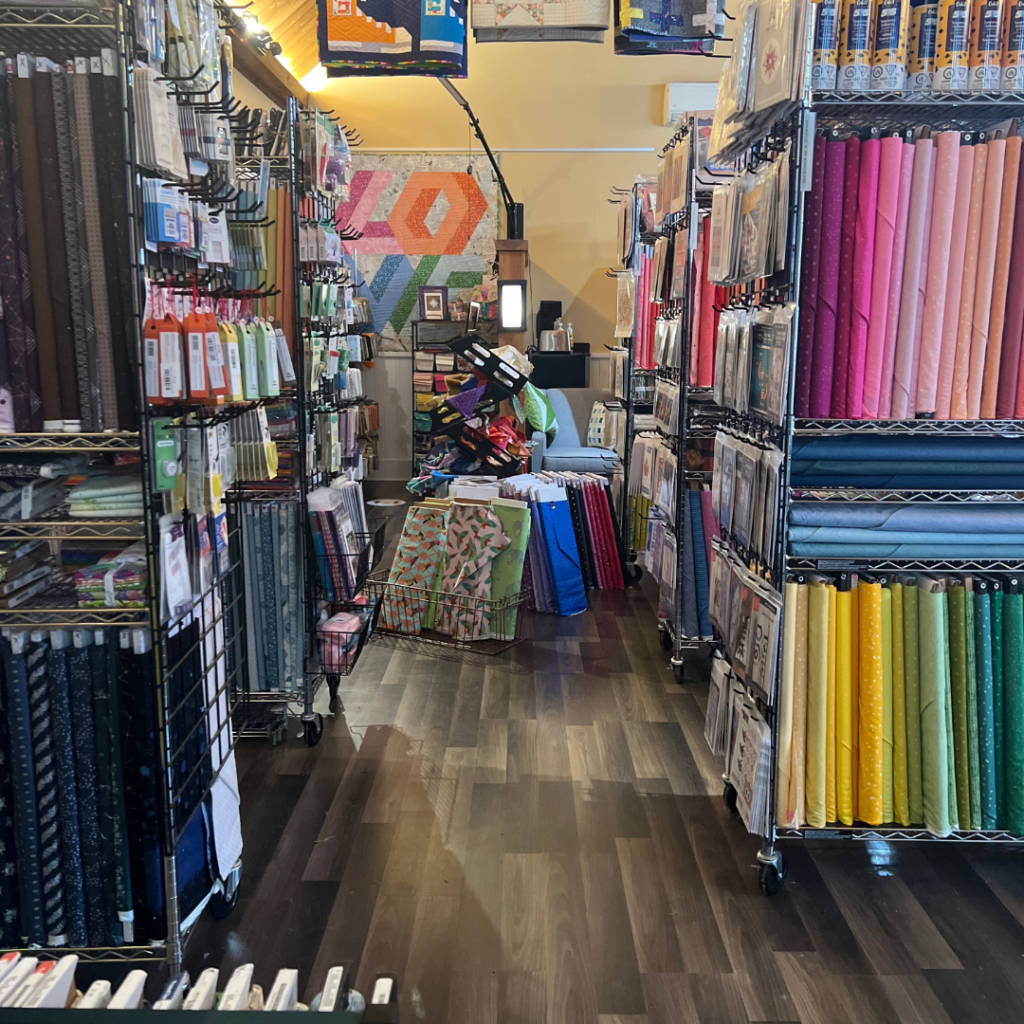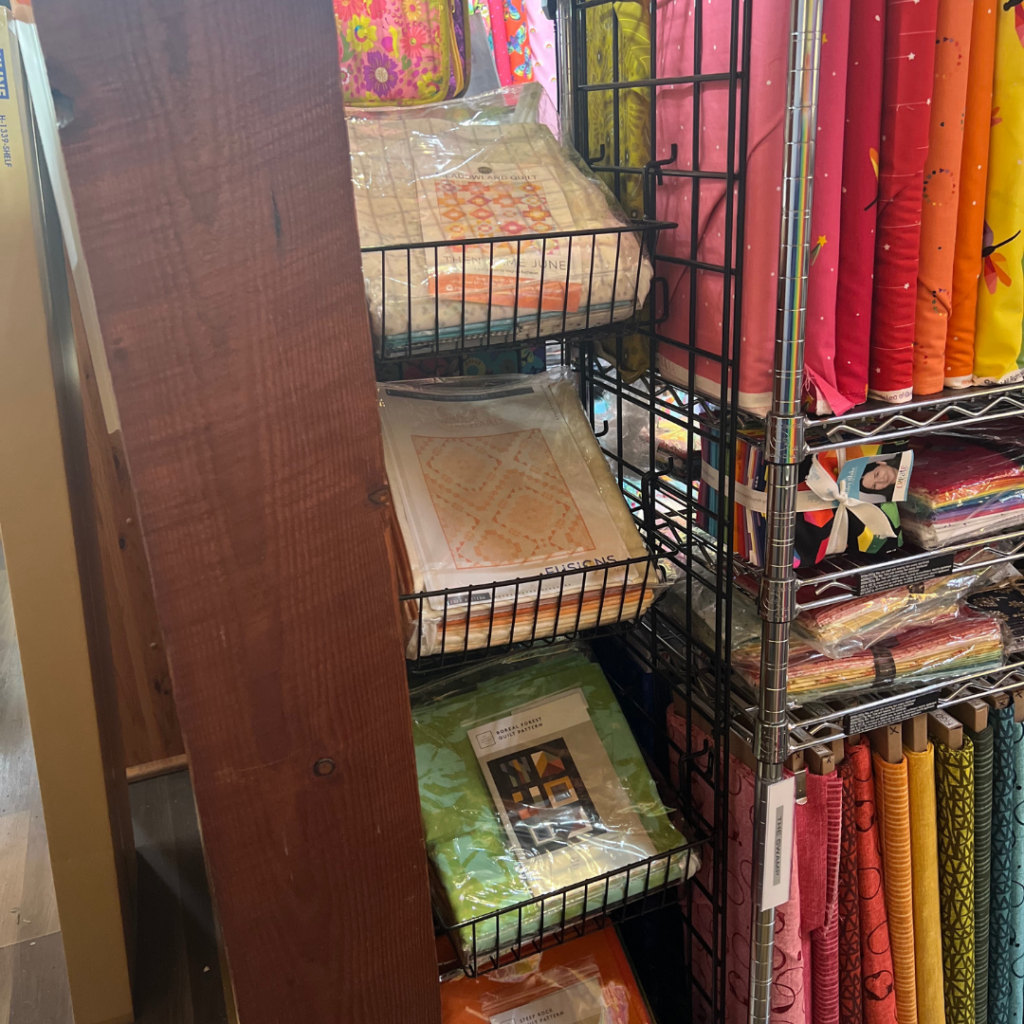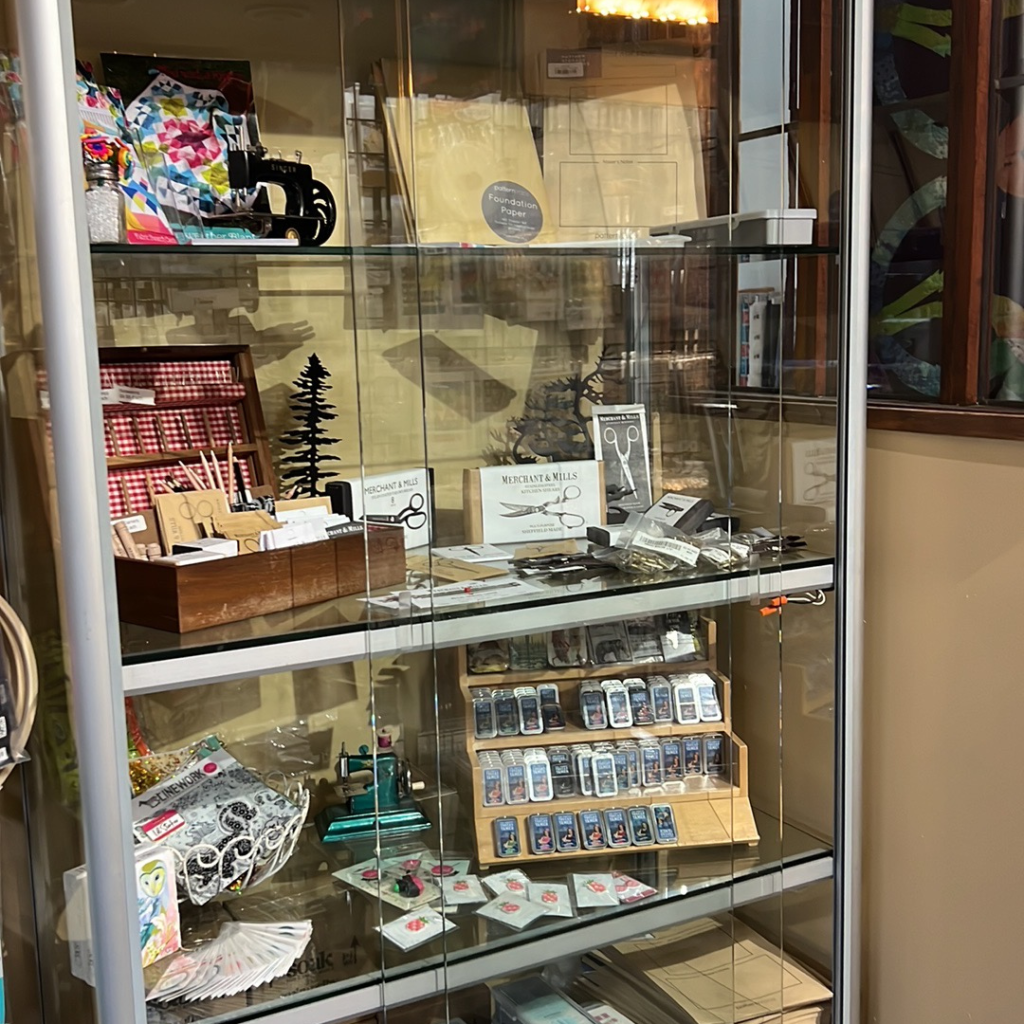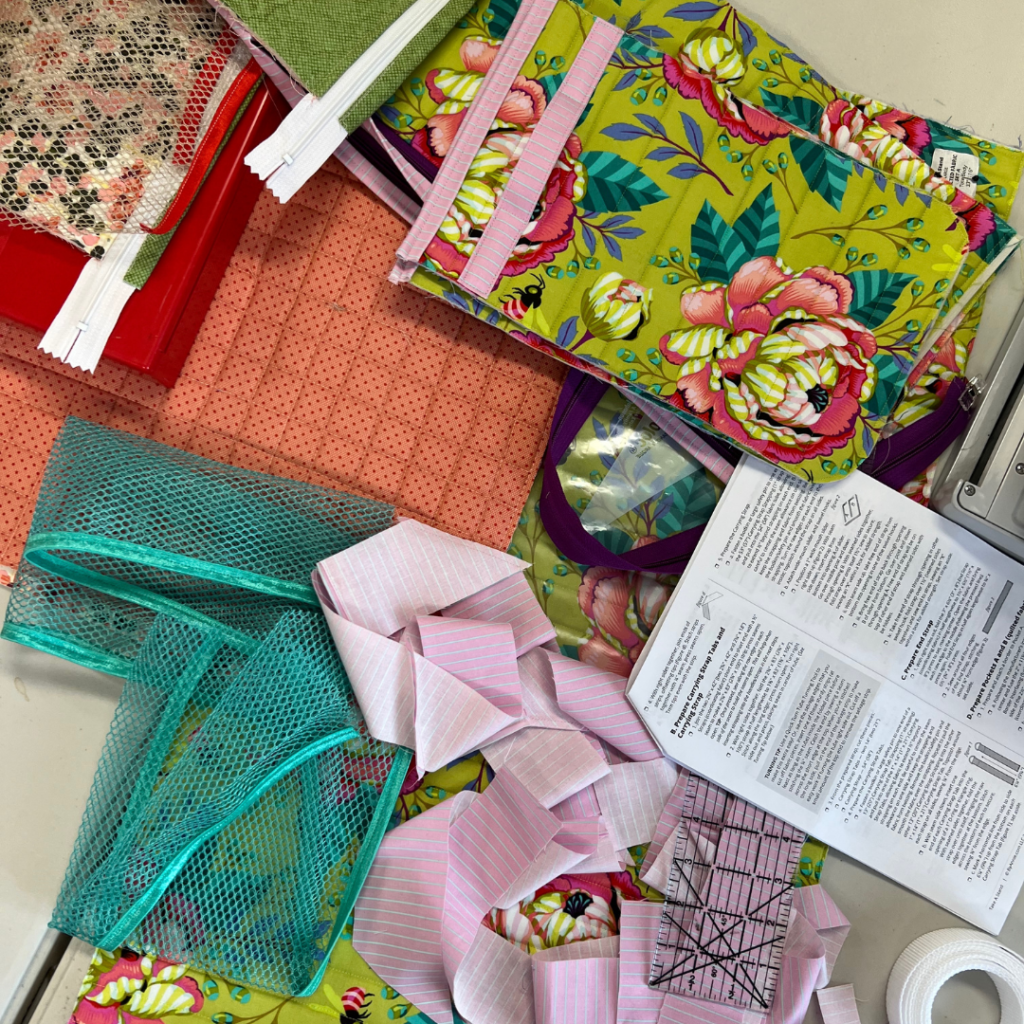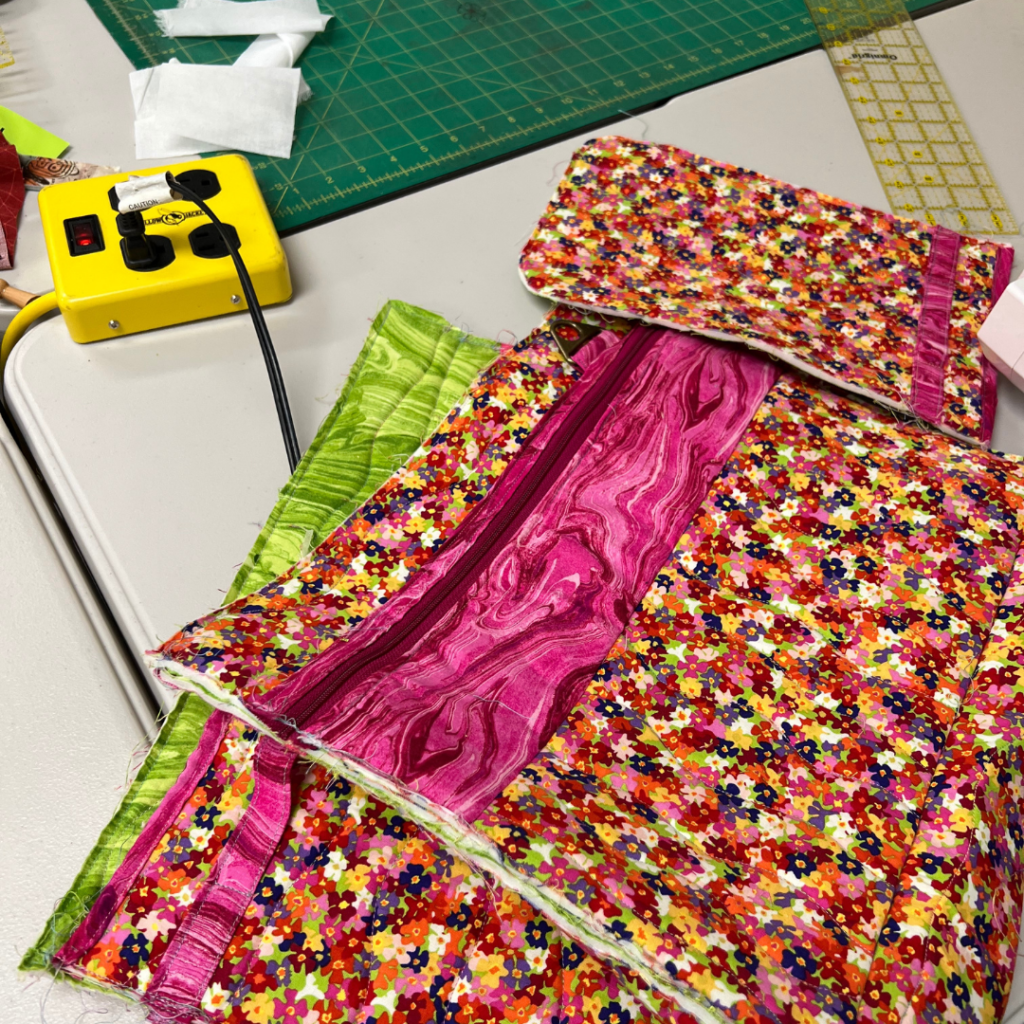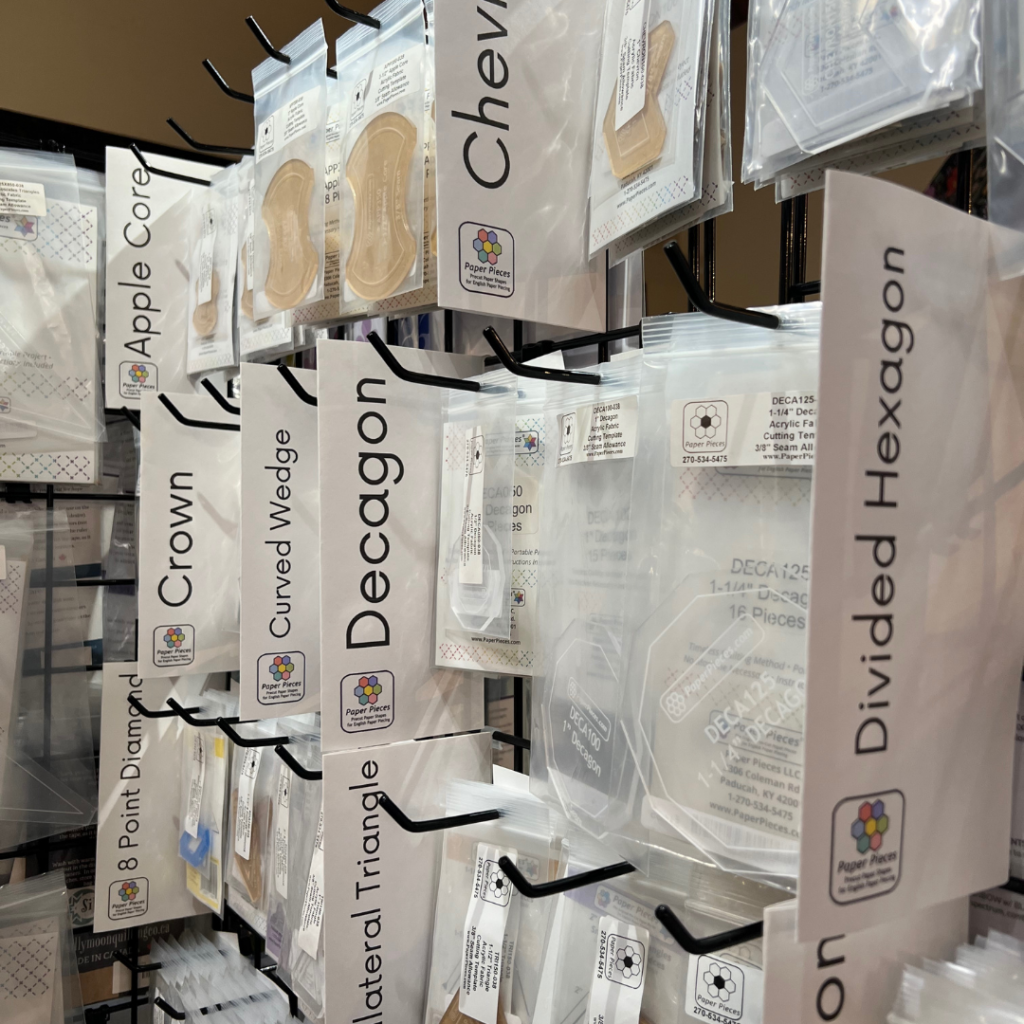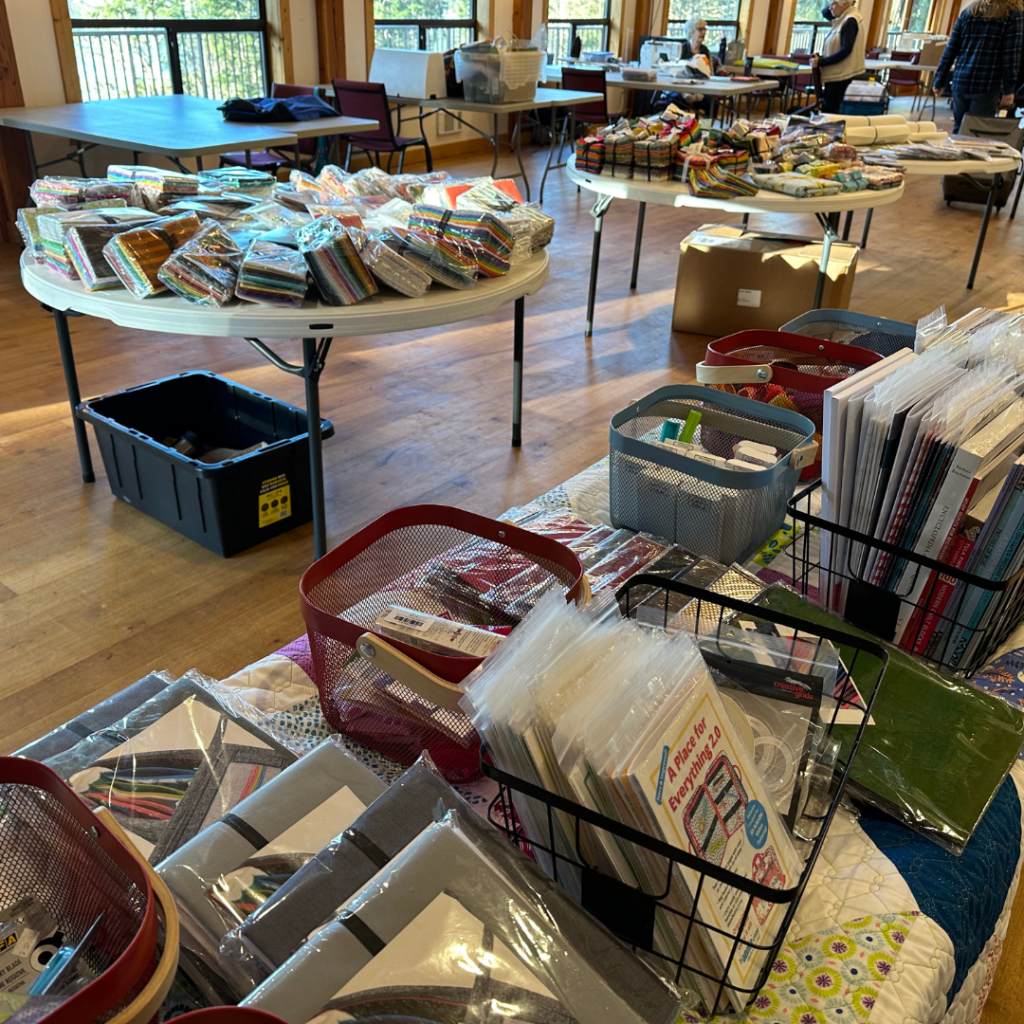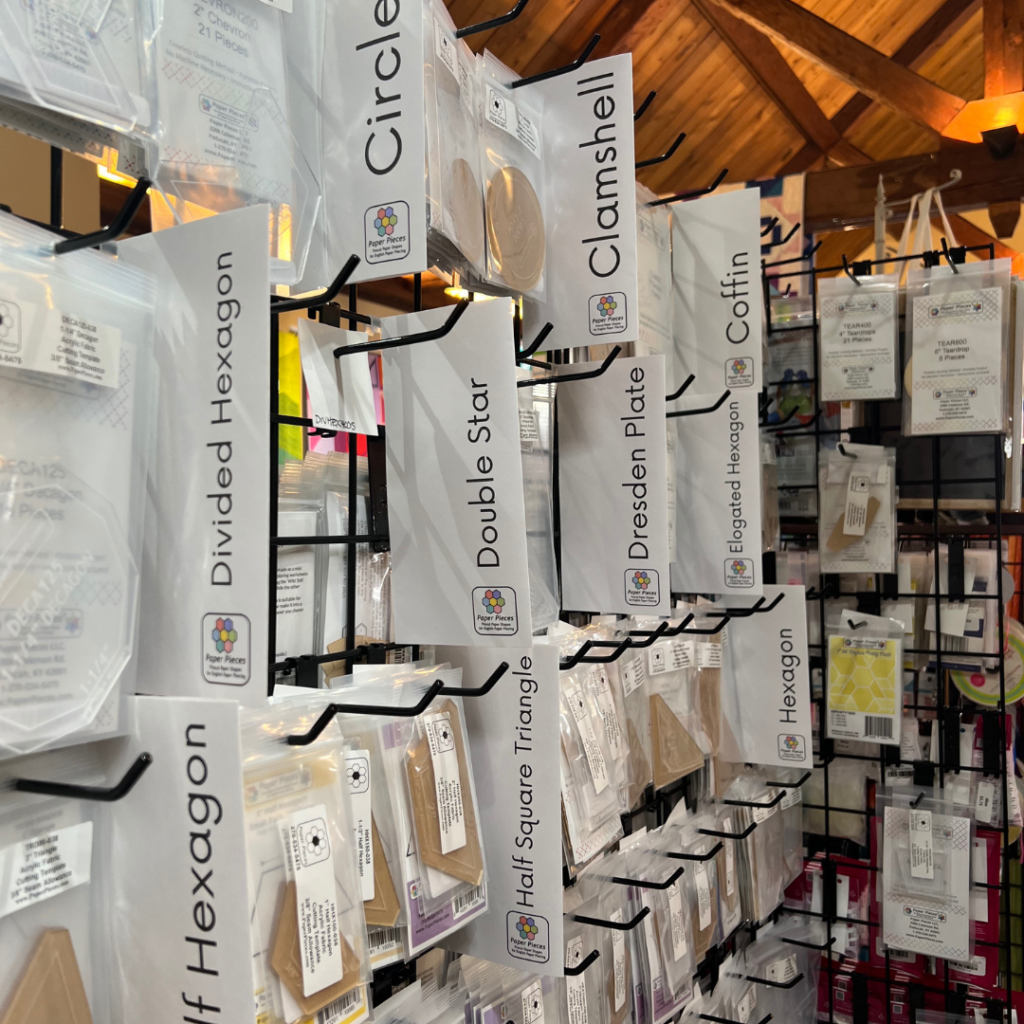 ---
Tell us about your staff.
Troll Brothers has been largely a one-woman show since the start but y'all know that if you throw some fabric on a table, it doesn't take long 'til friends come out to help!
Stacie is supported by a few part-time staff who bring their own style and energy to the place and work together to keep Stacie sane (we'll let you know how that goes!).
Stacie spent her formative years on the Canadian Prairies but in Lloydminster, SK/AB she and her family moved to the Island and now she's a lake-loving flip-flop-wearing coastal gal! Her first passion is her family – her now-grown sons are the original Trolls. In business, she's passionate about bringing new tools and skills to quilters. In her heart, she's a modern quilter, but she has also done garment sewing and lots of bag-making as well. She loves putting a modern spin on traditional quilts.

People often say that Stacie's personality and energy are a unique feature of our shop. She's always working on new ideas for the shop and gets everyone excited about what's coming next. You'll see her enthusiasm on her Facebook Live broadcasts (every Tuesday at 5:00 Pacific) – there's always lots of laughter to be shared!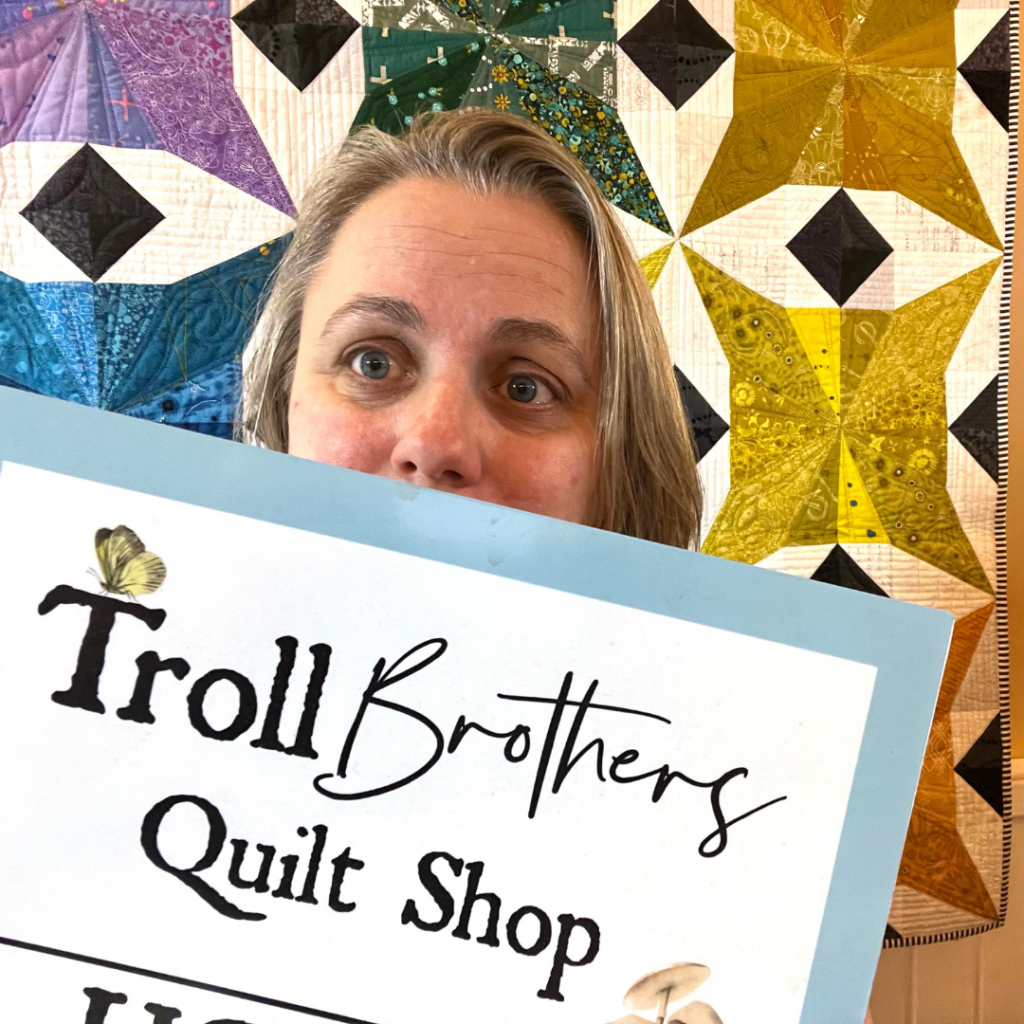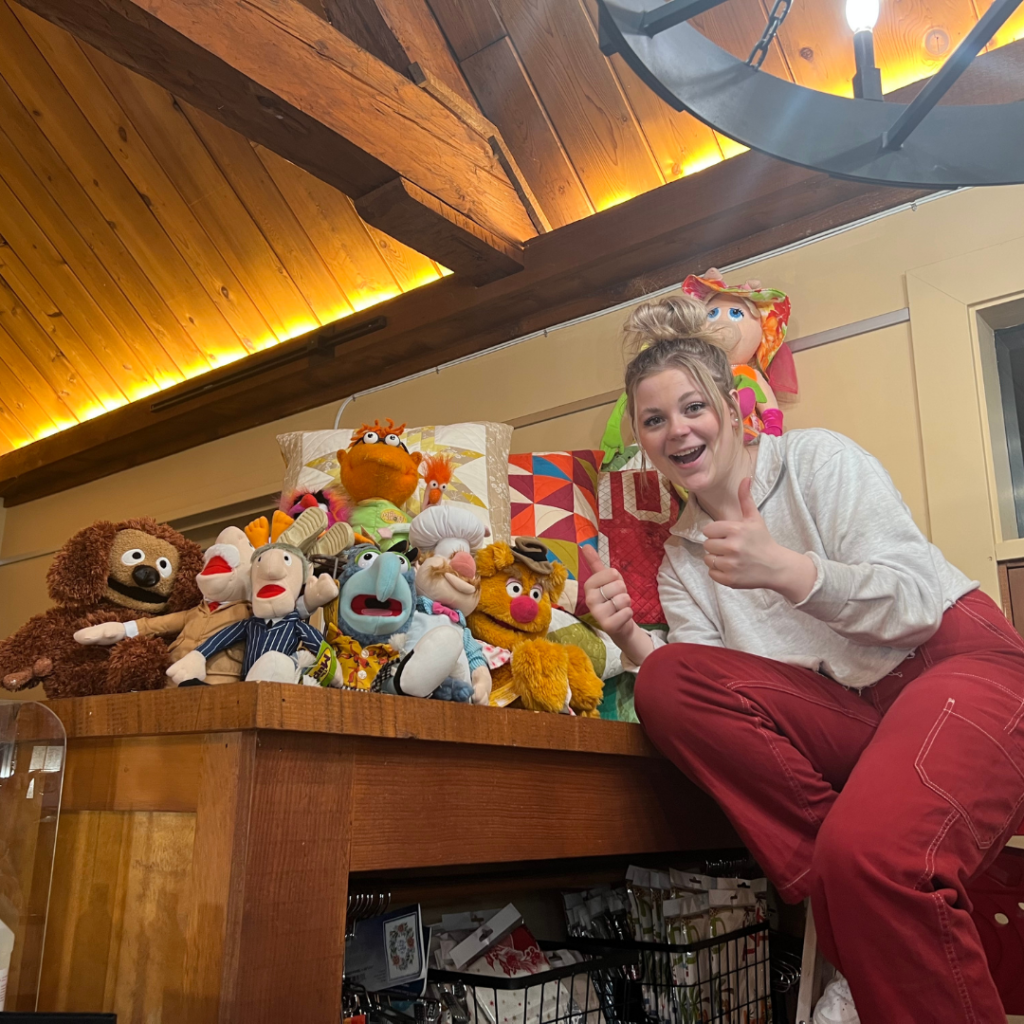 ---
Do you have any events to share so that we can help spread the word?
We recently hosted our first retreat, Sew in the Bay, and already have plans (and pre-bookings!) for our next two. Turns out people love coming to the Island for first-class hospitality, spectacular views, and expert instruction. Who knew? (We did!)
You can check our website for details on upcoming retreats and events.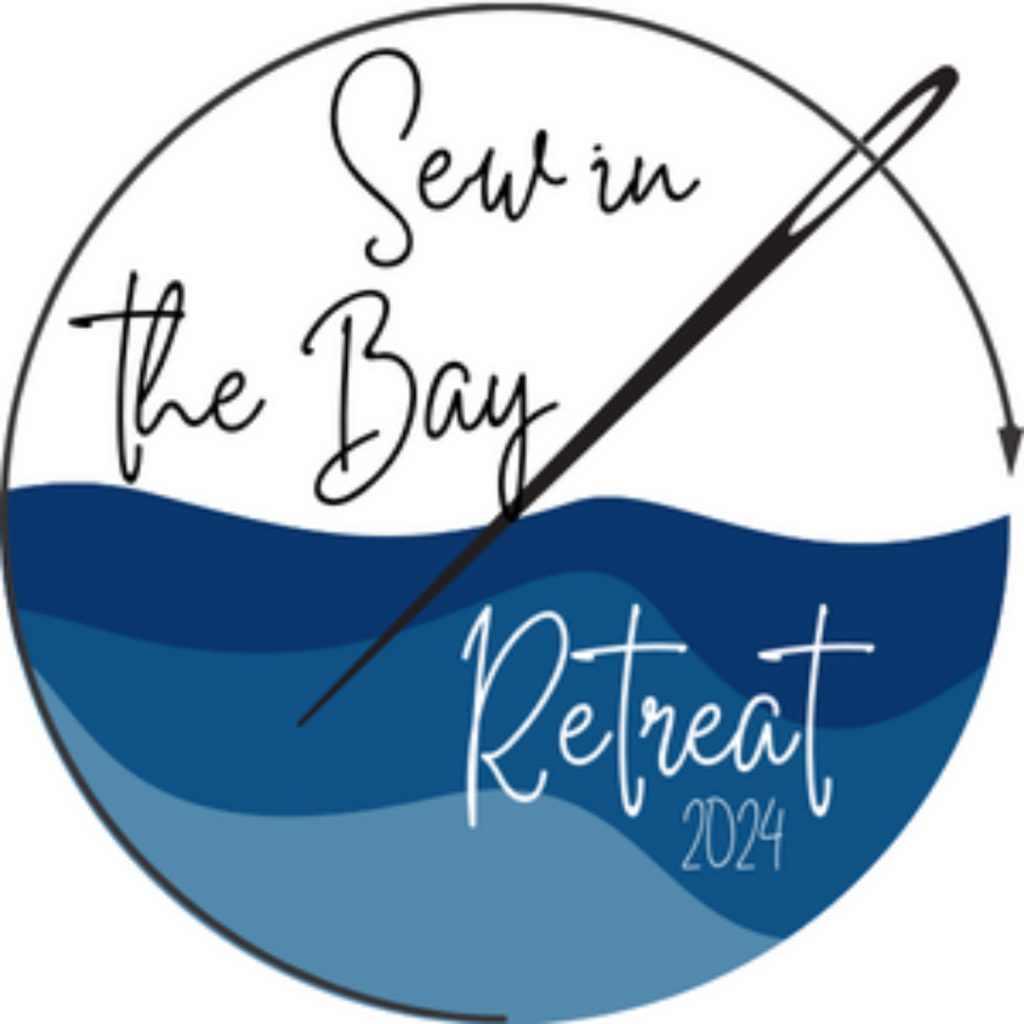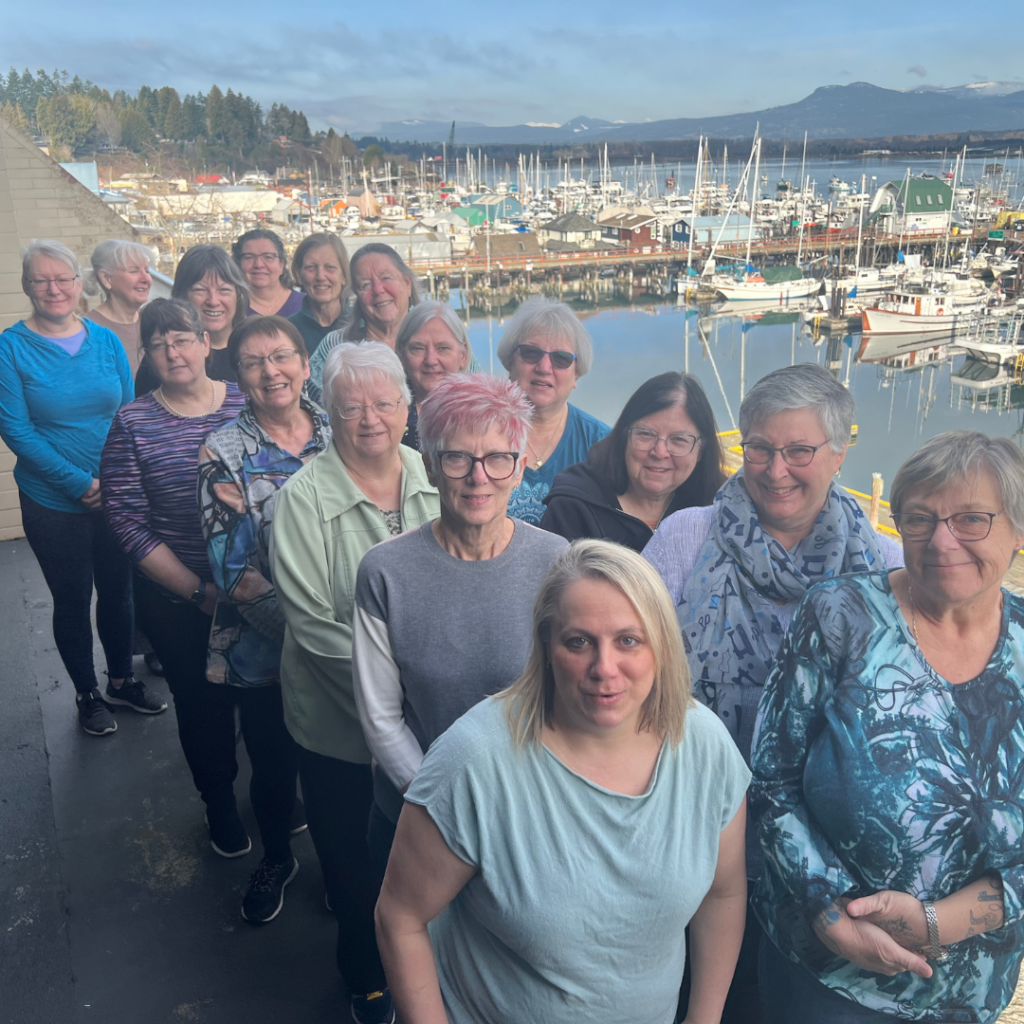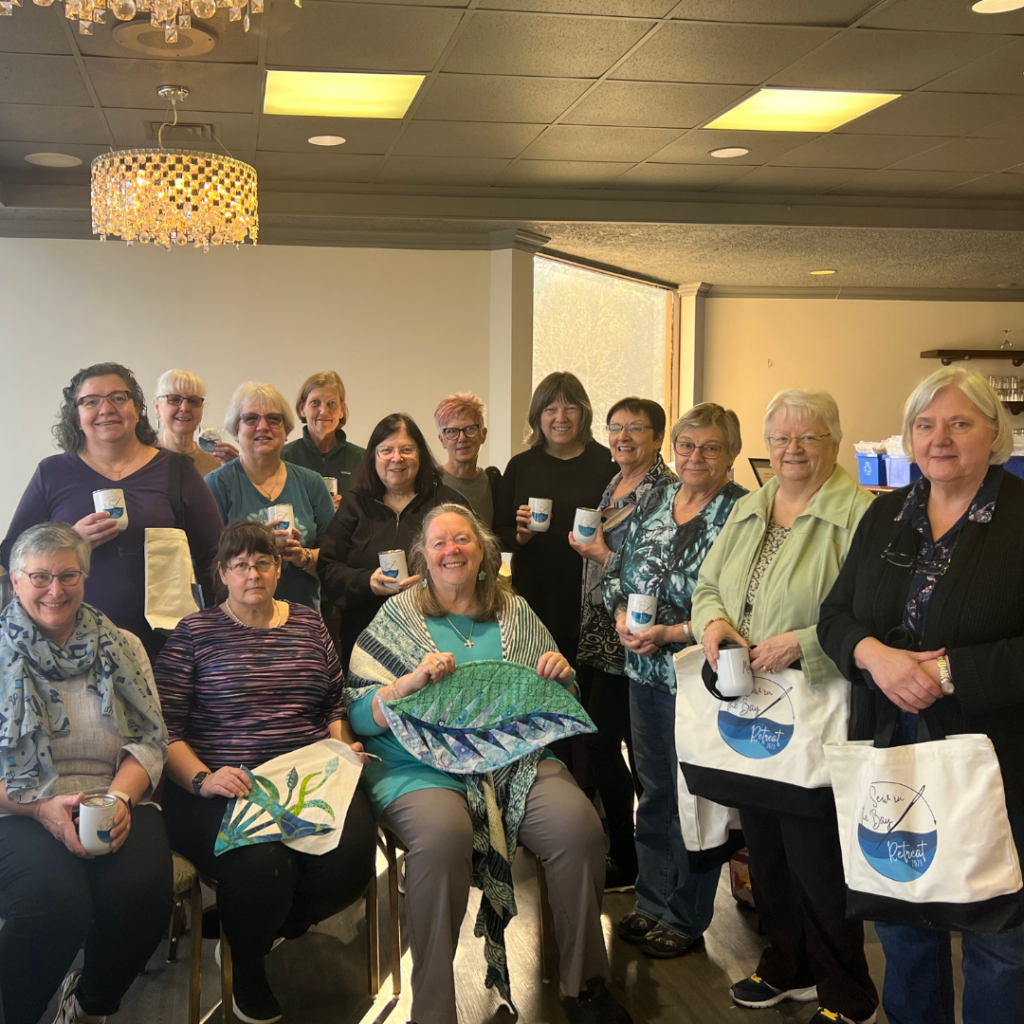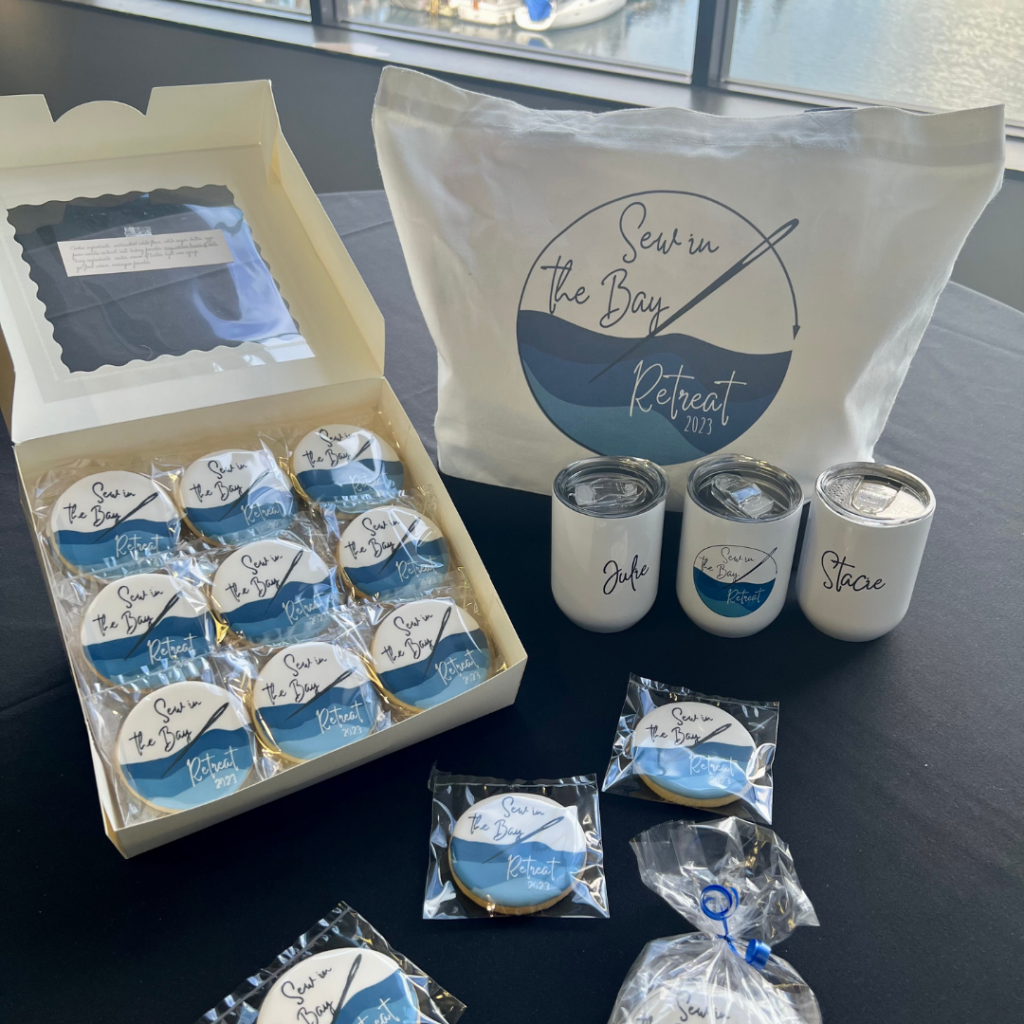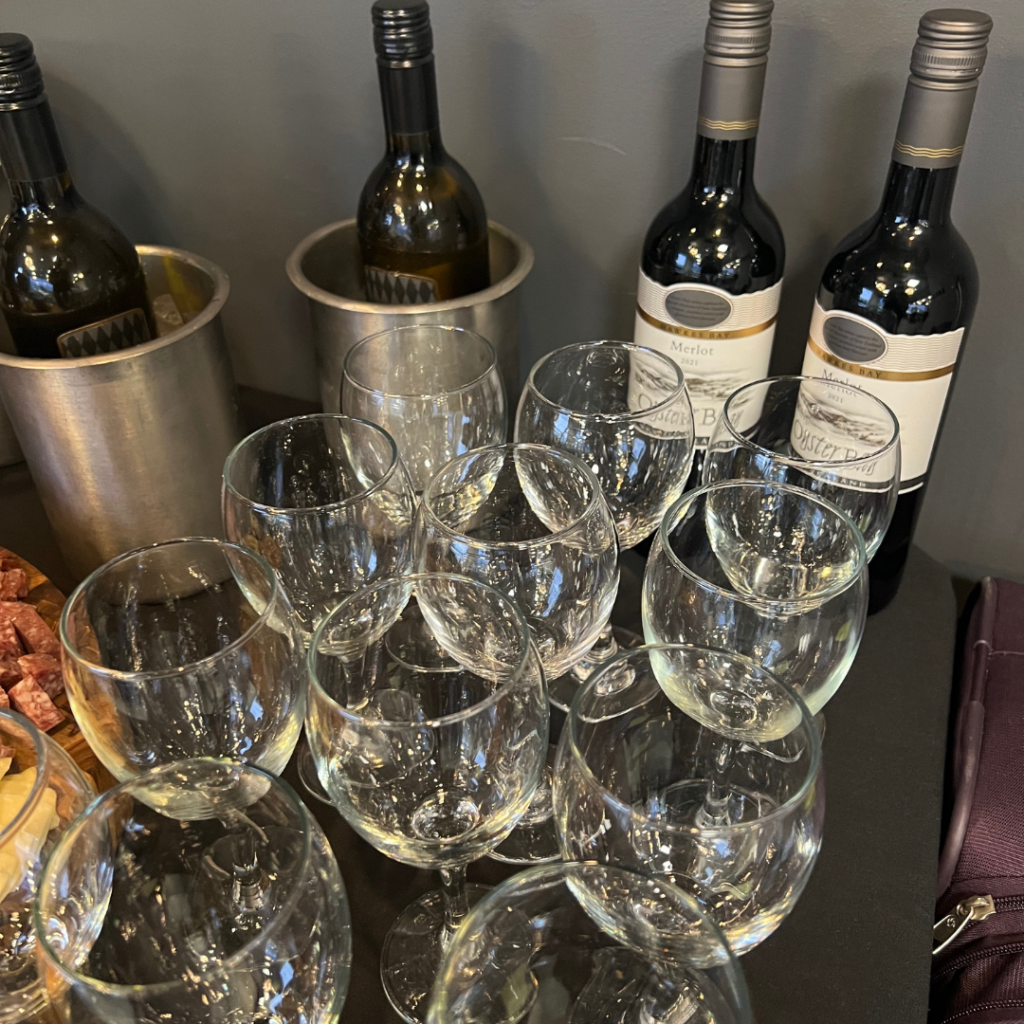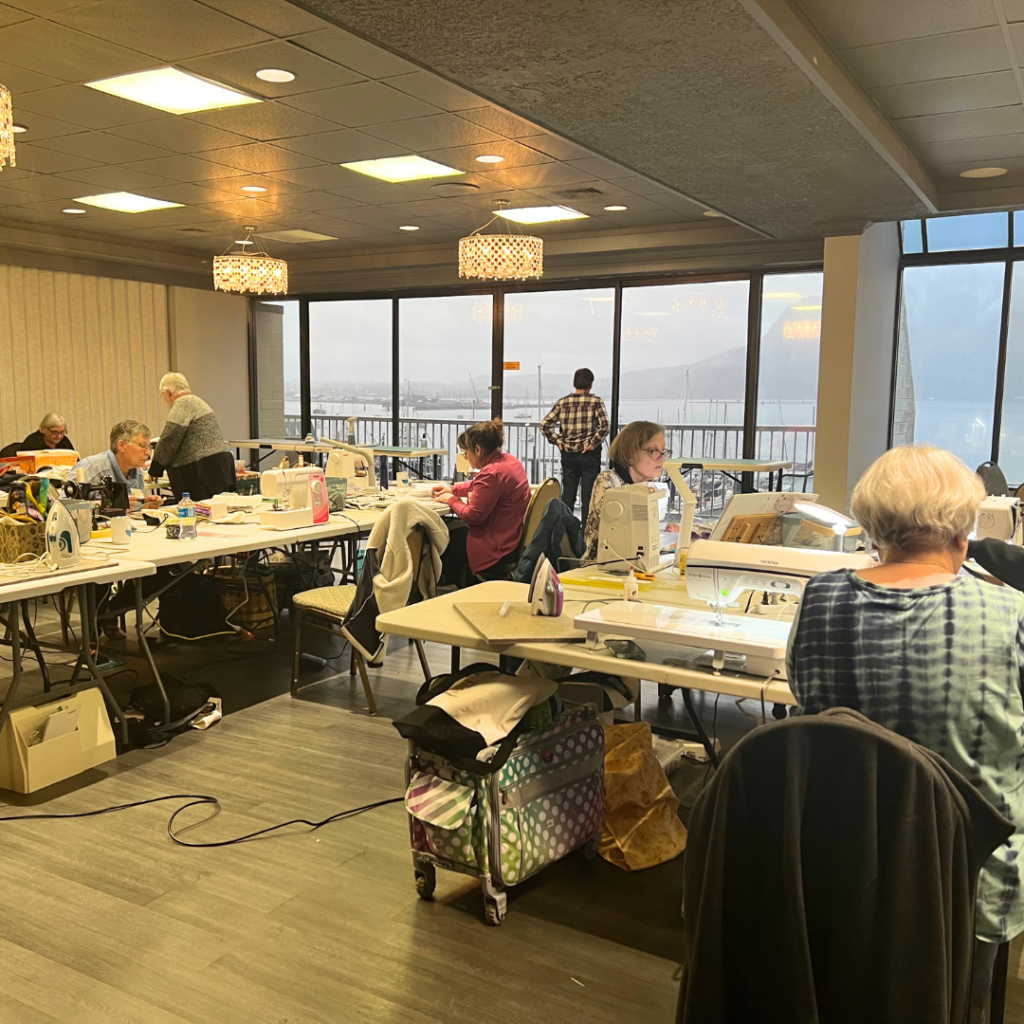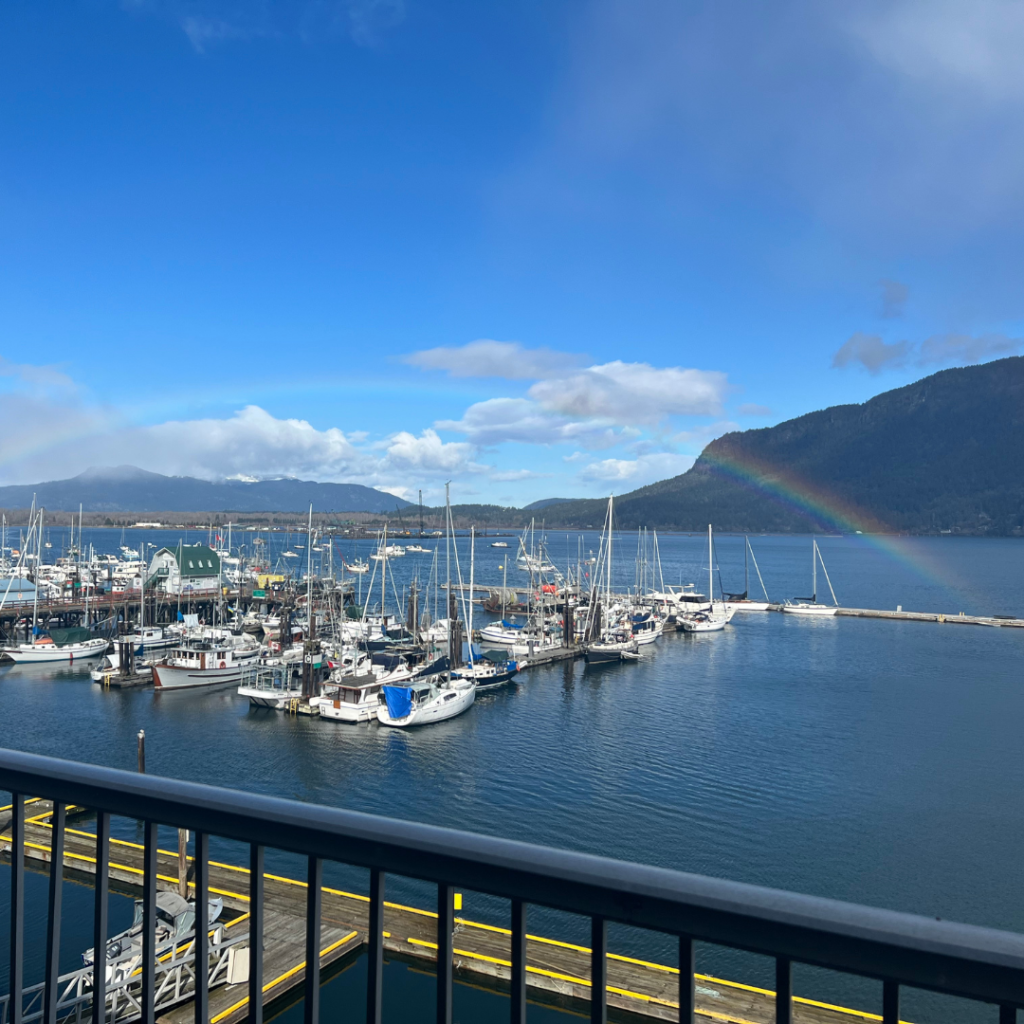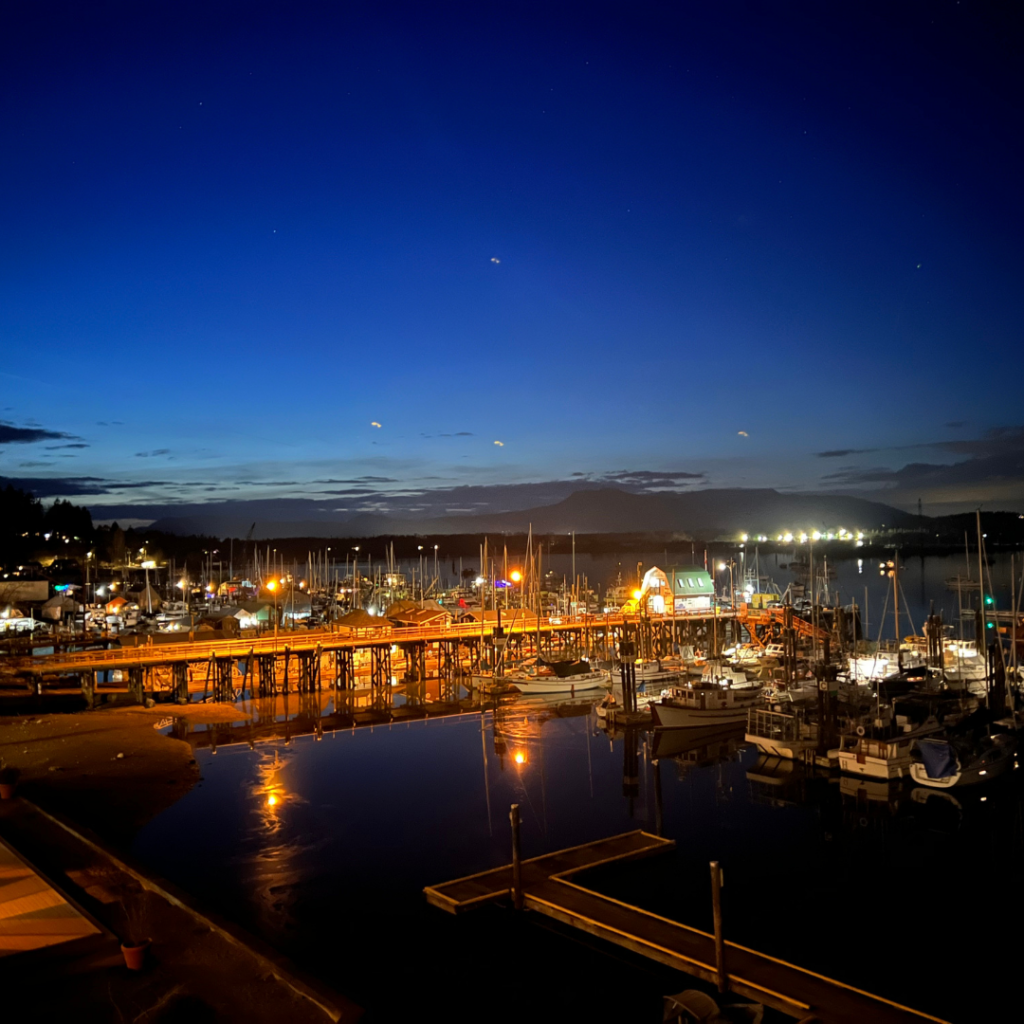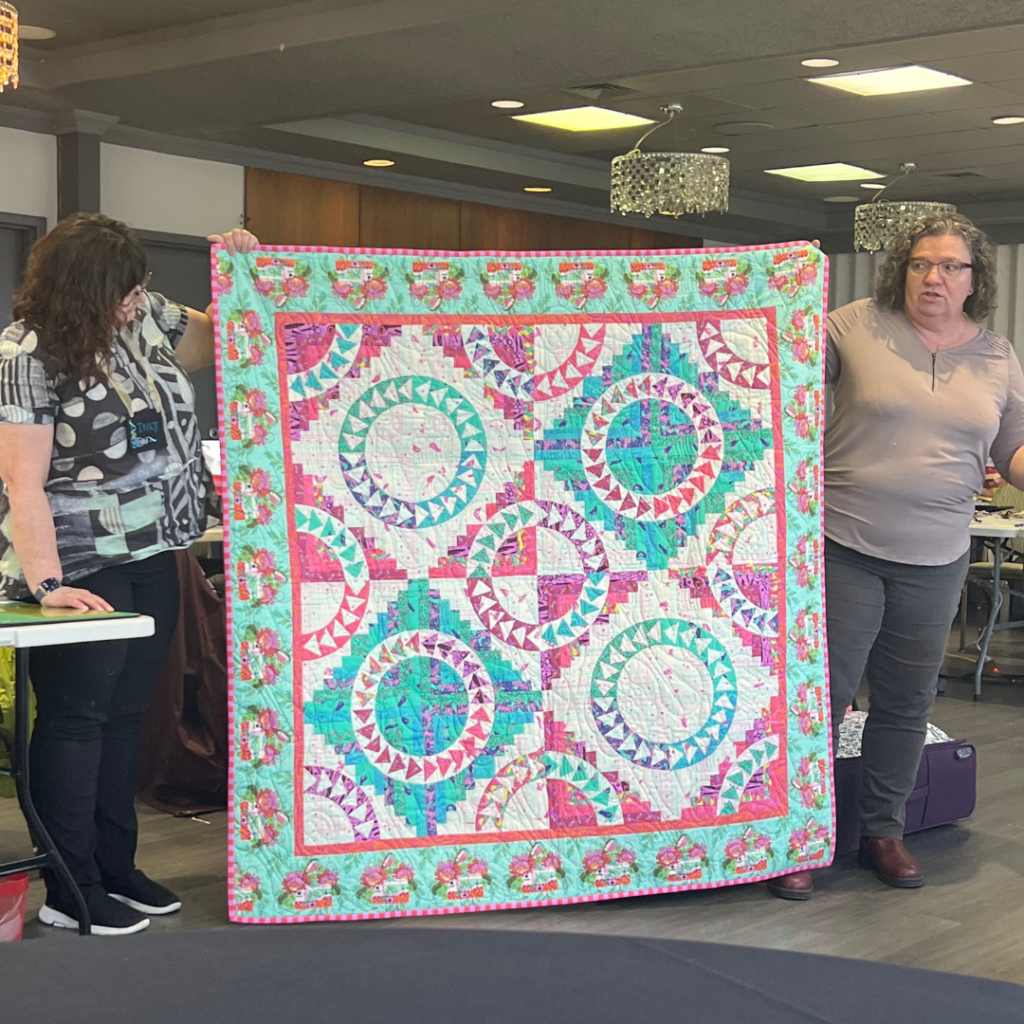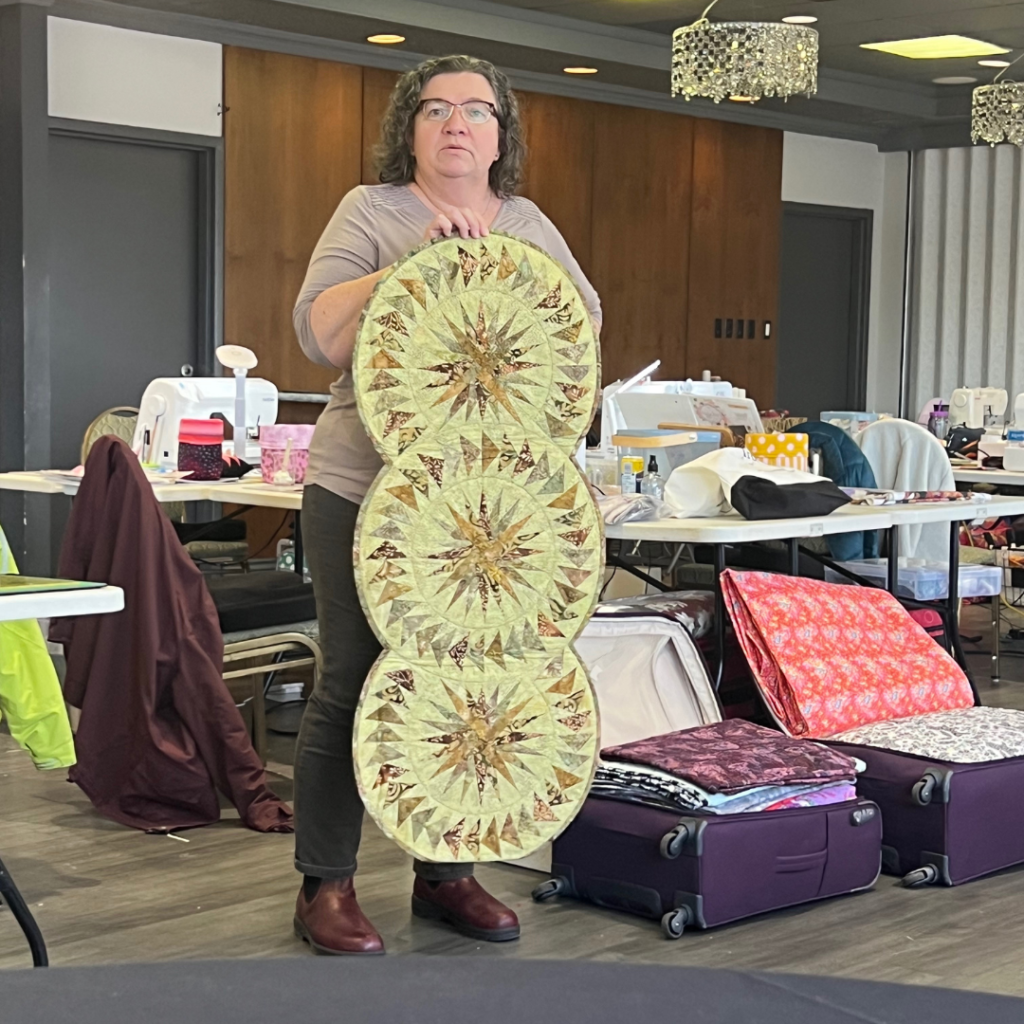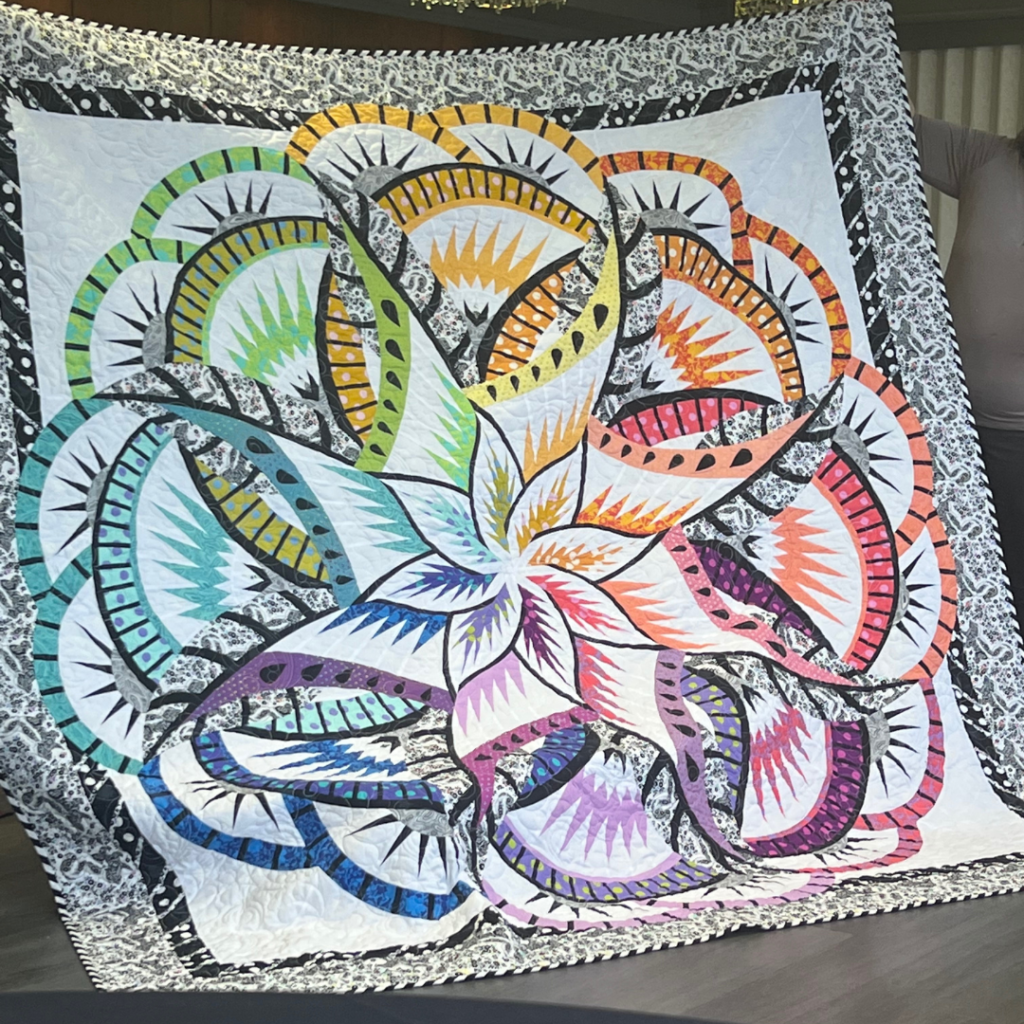 In closing
Stacie said, "It was humbling to have our customers show their pride in Troll Brothers by participating in the contest and leaving their generous comments. It's definitely raised their awareness of the full range of ByAnnie's products we carry! We've taken advantage of several trunk show collections which helps people see what's possible in using ByAnnie's designs and products."
We're so glad to learn this and share it with all of you!
---
---