---
Quilts by the Bay in Brighton, Digby, Canada is our 2023 Canadian Grand Prize and Nova Scotia Regional Prize Winner.
We asked them about their store, staff, and the impact of our contest.
---
Can we share some history about the store?
I started selling my quilts to a local shop, but when the shop owner retired, I decided to sell them from what was then my two-car garage/now quilt shop. People would stop in to purchase quilts and some who stopped were expecting me to sell fabric as well.
My husband, who is my biggest supporter, suggested selling some of my abundant "stash". I decided to try that, and it quickly turned into what it is today. It has taken over more of my house than I expected, but it works for us. Our children have grown and gone and grandchildren love sleeping on the floors.
Our grandchildren love to come help in the shop as well, even co-hosting the Friday night shows from time to time.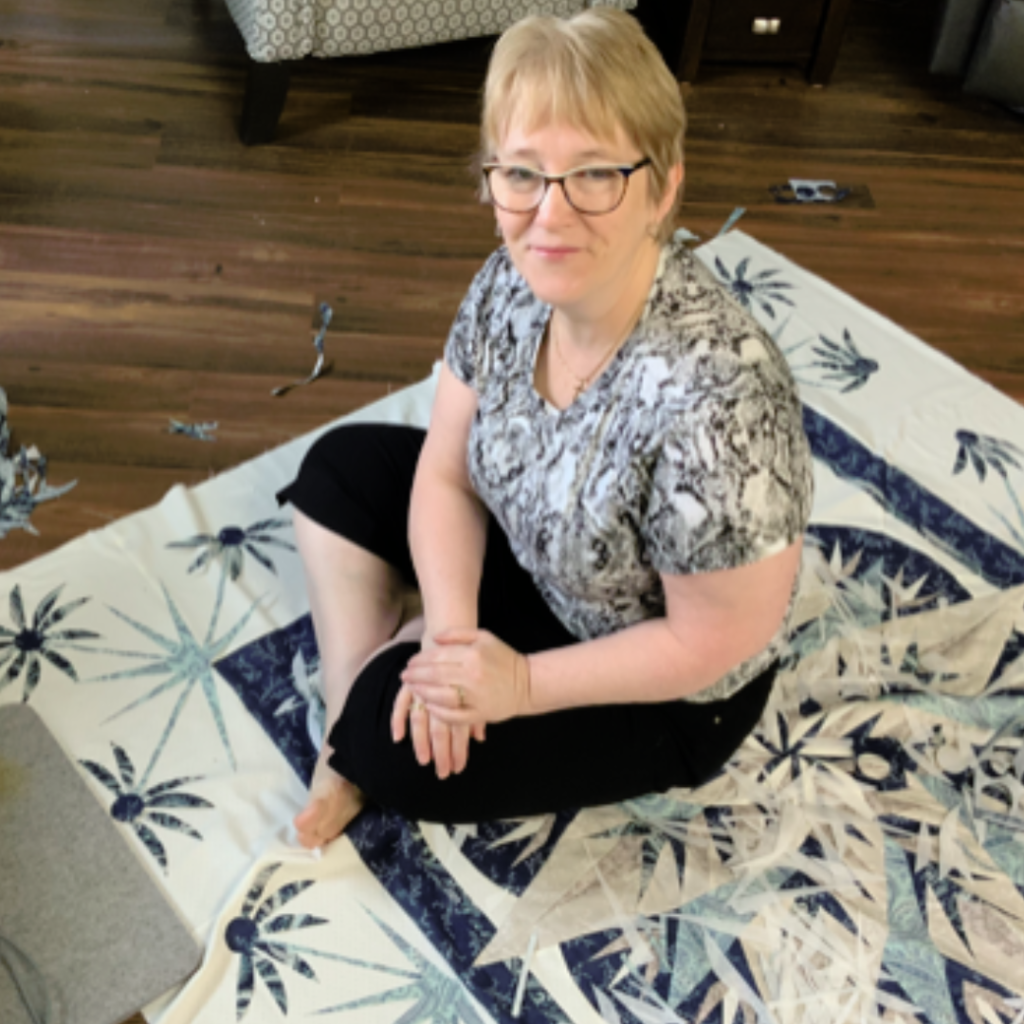 ---
For those that have not seen the store, please describe it.
My store is just outside the little town of Digby, Nova Scotia, on the east coast.
I try to carry a varied selection that appeals to my customer base.
I also have two longarms and offer that service to my customers. I pride myself on a quick turnaround.
I stock 100% cotton fabrics, notions, and finished quilts. If I don't stock items customers are looking for, I special order products in.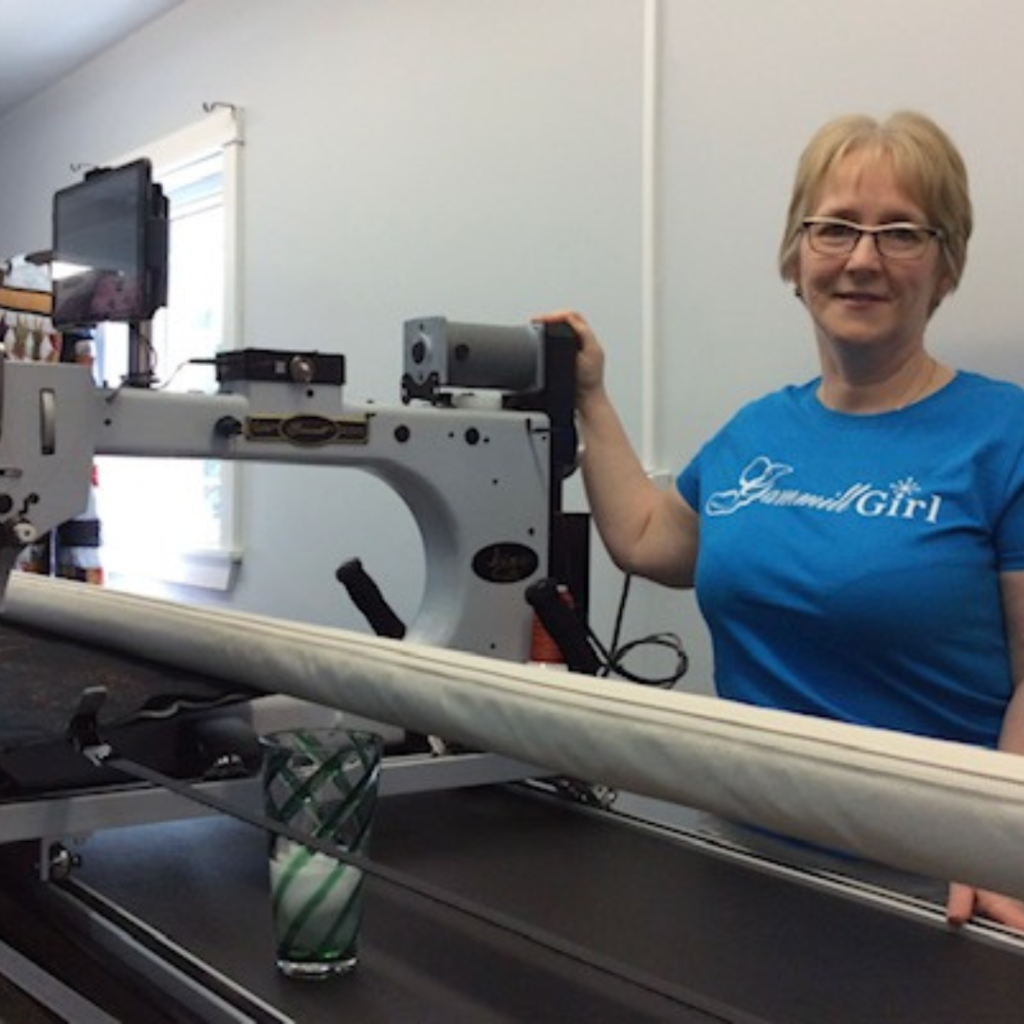 ---
Do you have any events to share so that we can help spread the word?
I host two retreats yearly (for up to 100 people), spring and fall, at the Pines Resort and Spa.
Live videos every Friday night with sales and new product reveals.
Often I have live videos on Wednesday mornings with things like SAL's, demonstrations etc.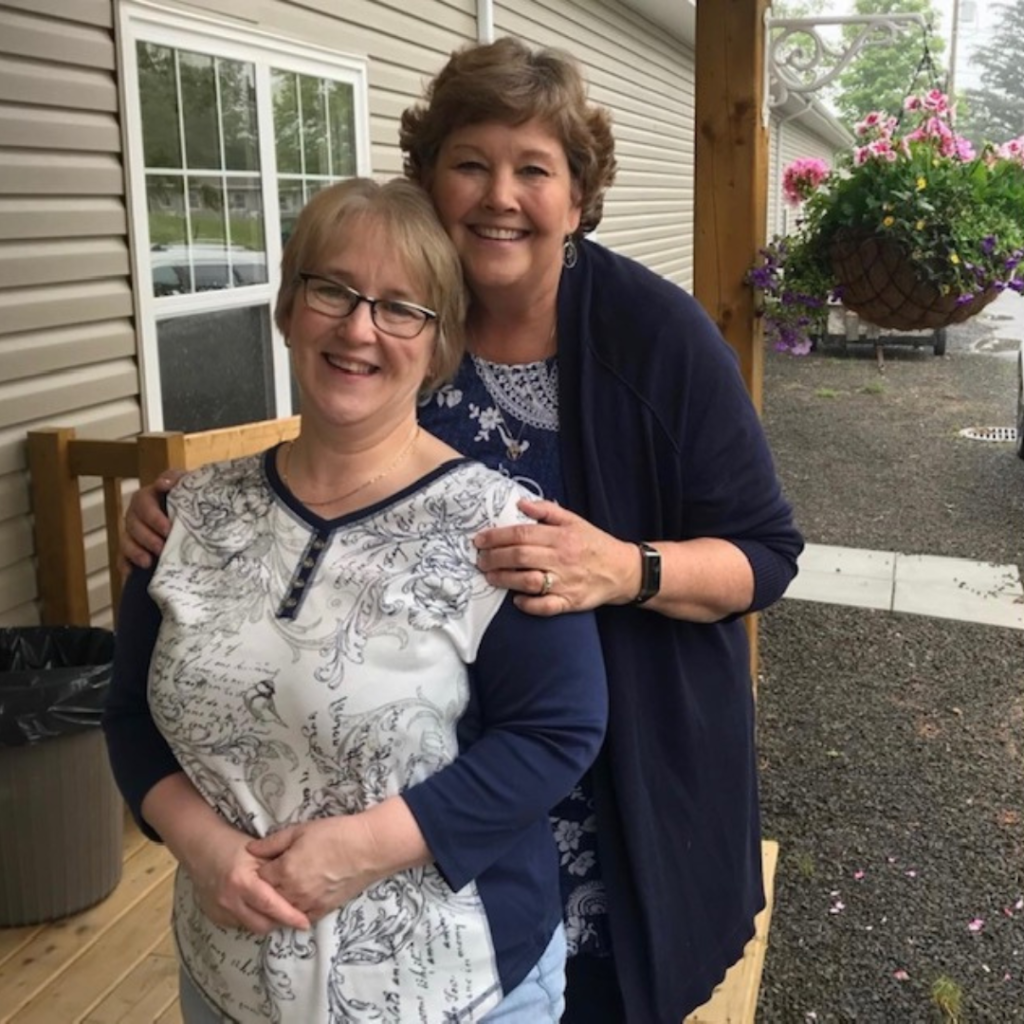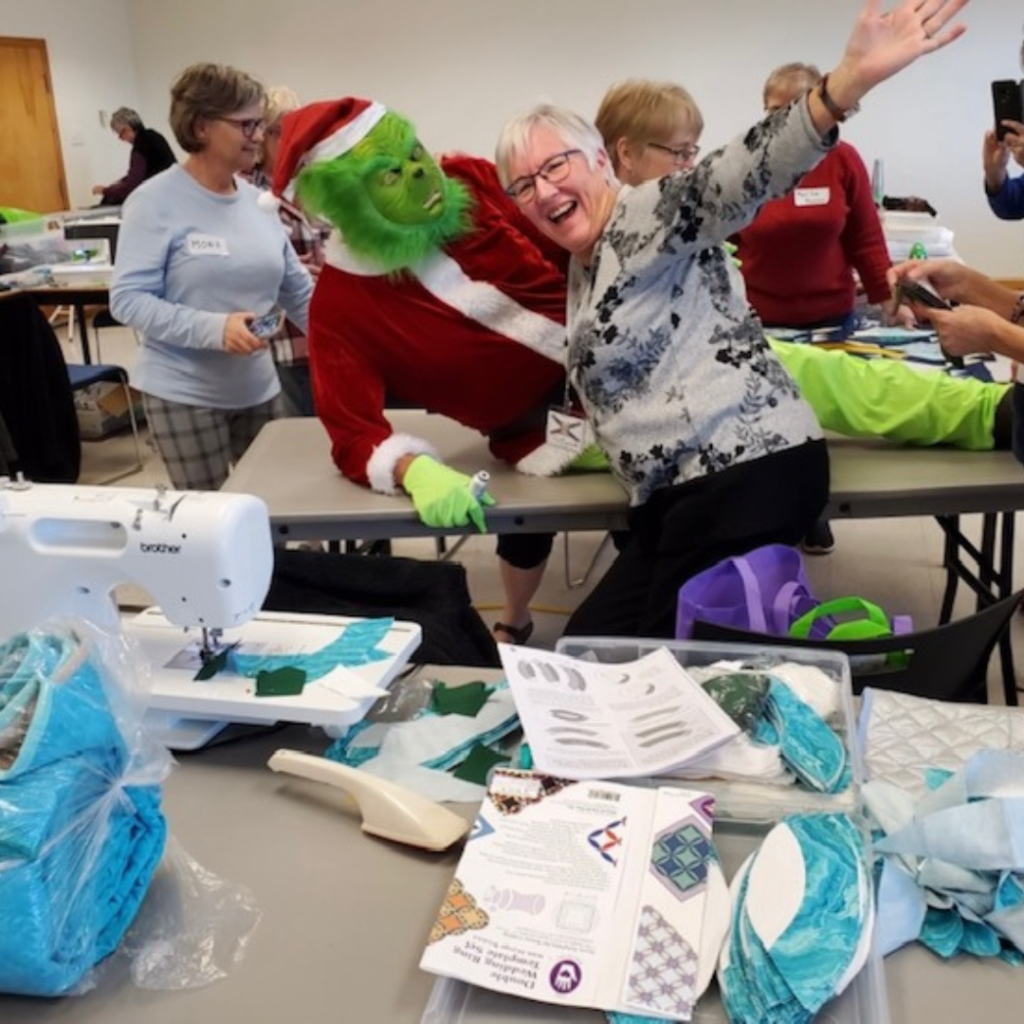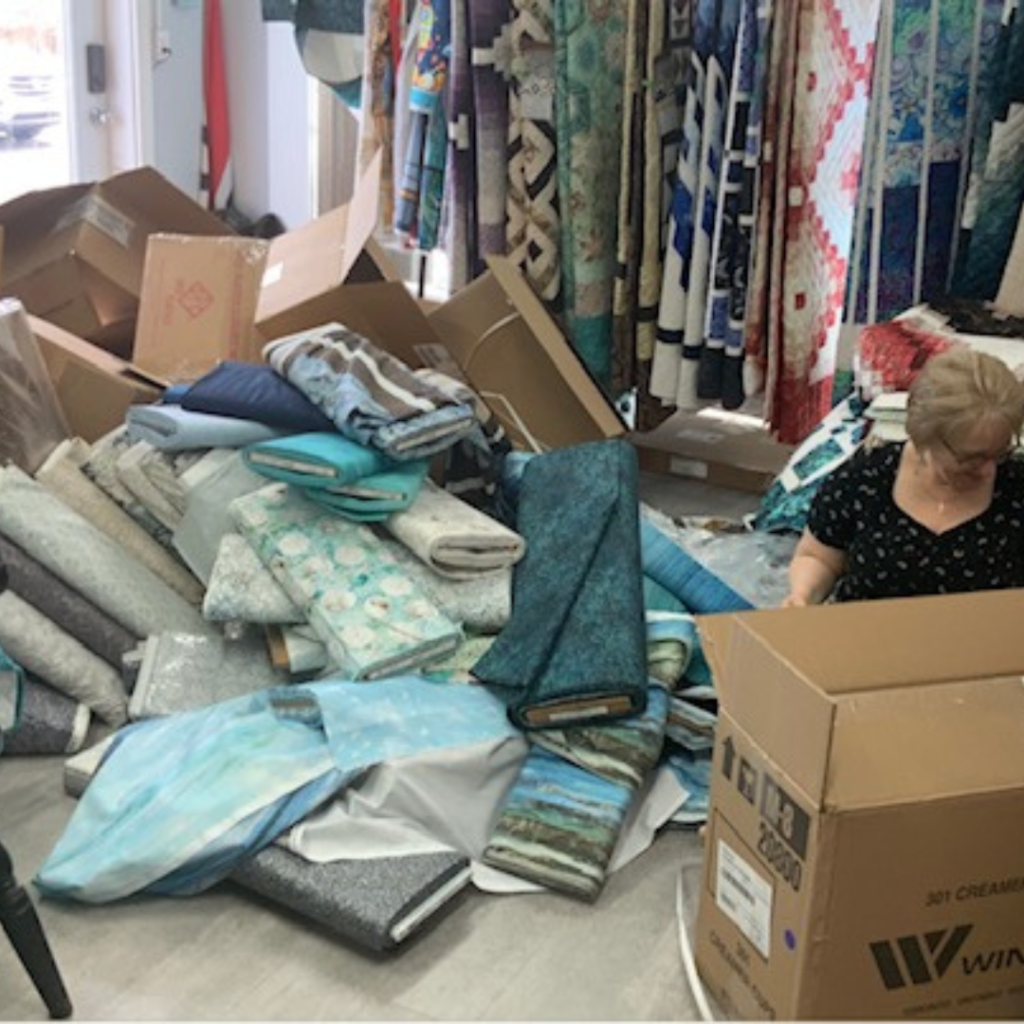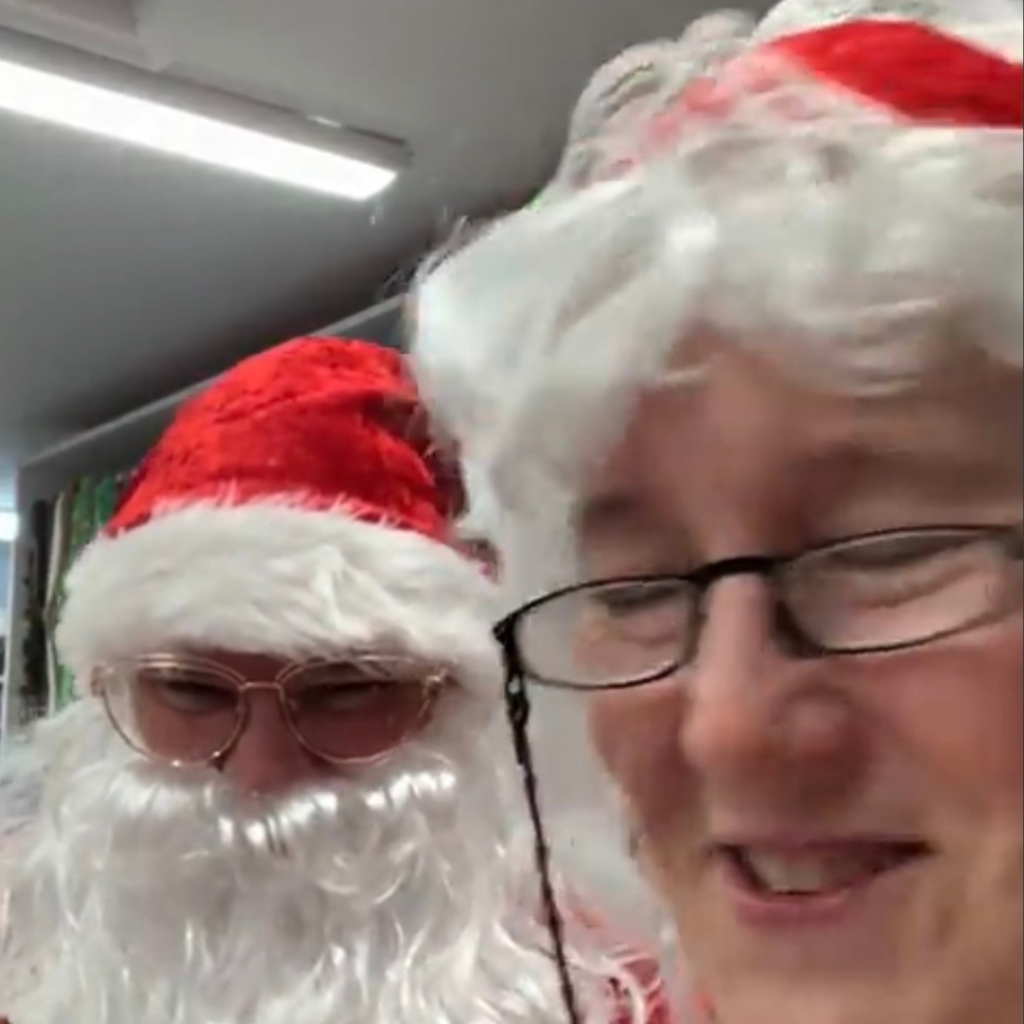 Tell us about your staff.
My husband, Wally, was my first staff. He'd helped in every way possible, cutting fabric, picking fabric, tending the store when I was away. Gradually my staff numbers have grown.
Twila works with me Monday-Friday. Without her, this wouldn't be possible. We work so well together.
I do have to say that our staff here have become more like friends than staff. Karen Sampson works a couple days a week and keeps us all on track here with her organizational skills. I also have weekend staff and friends that make my Friday Night Frenzy's possible…Karen and Jeannine.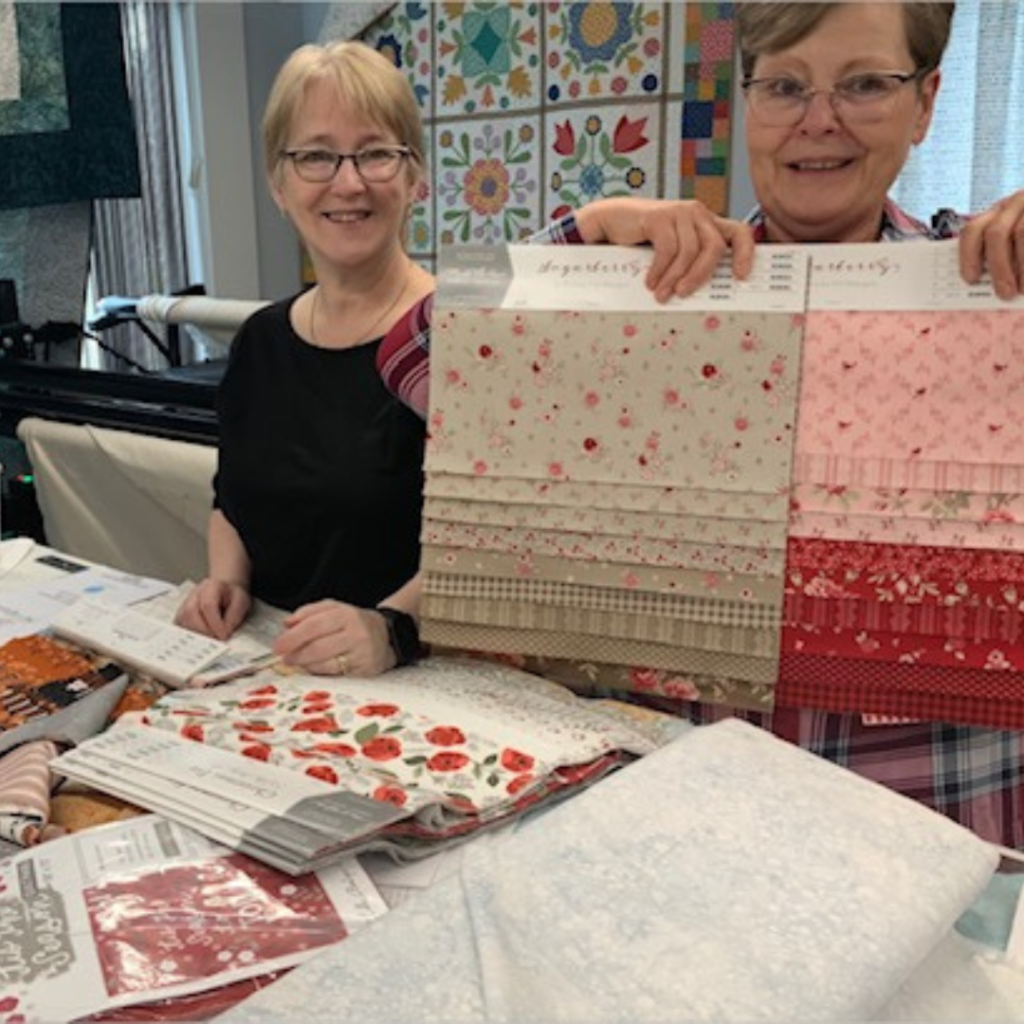 I also have two people who help make shop samples: Lloyd aka 'my man sewer' and now Nancy Steeves has been a welcome addition! As soon as new fabrics arrive, they turn it into something to inspire our viewers. Jennifer also posts free patterns for us every Monday to keep people checking in and inspired.
What inspired you to become a local quilt shop owner?
I previously worked as a paramedic and quilting was my avenue to unwind from stressful calls and shifts. I kept a sewing machine in my locker and would get it out every chance I could. When I think about my passion, I would have to say I have a few: fabric, quilts, children (3), and grandchildren (9). I have a strong belief in God, and I am thankful to him every day for my health and success.
One of the highlights of what we do here at the shop is charity work. We get our viewers involved by making blocks and sending them to us. We turn them into quilts and then, whoever has donated a block, their name is entered into a draw and they get to have them mailed back to them to give to the charity of their choice. This has been a huge success and I plan to keep this going. So far in the last year, we have given 10 quilts away. Such a great way to get everyone involved!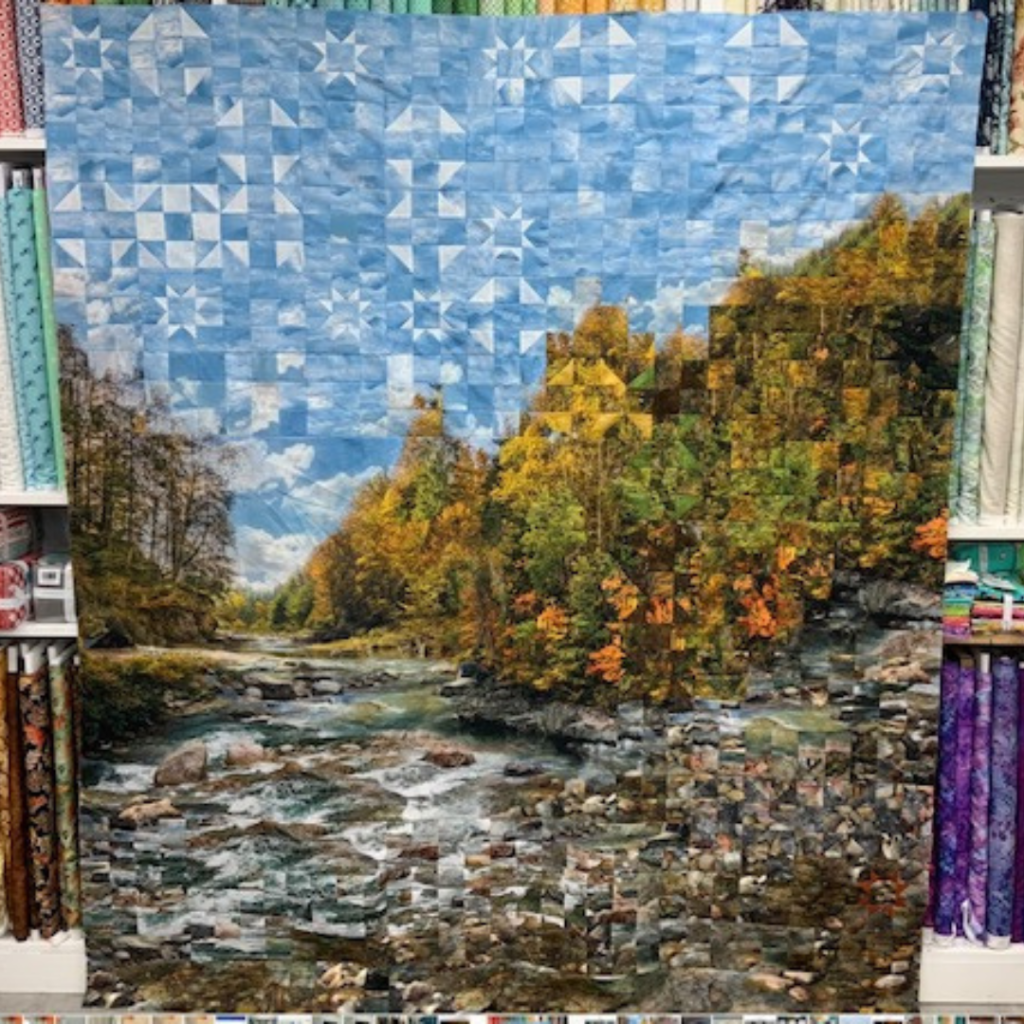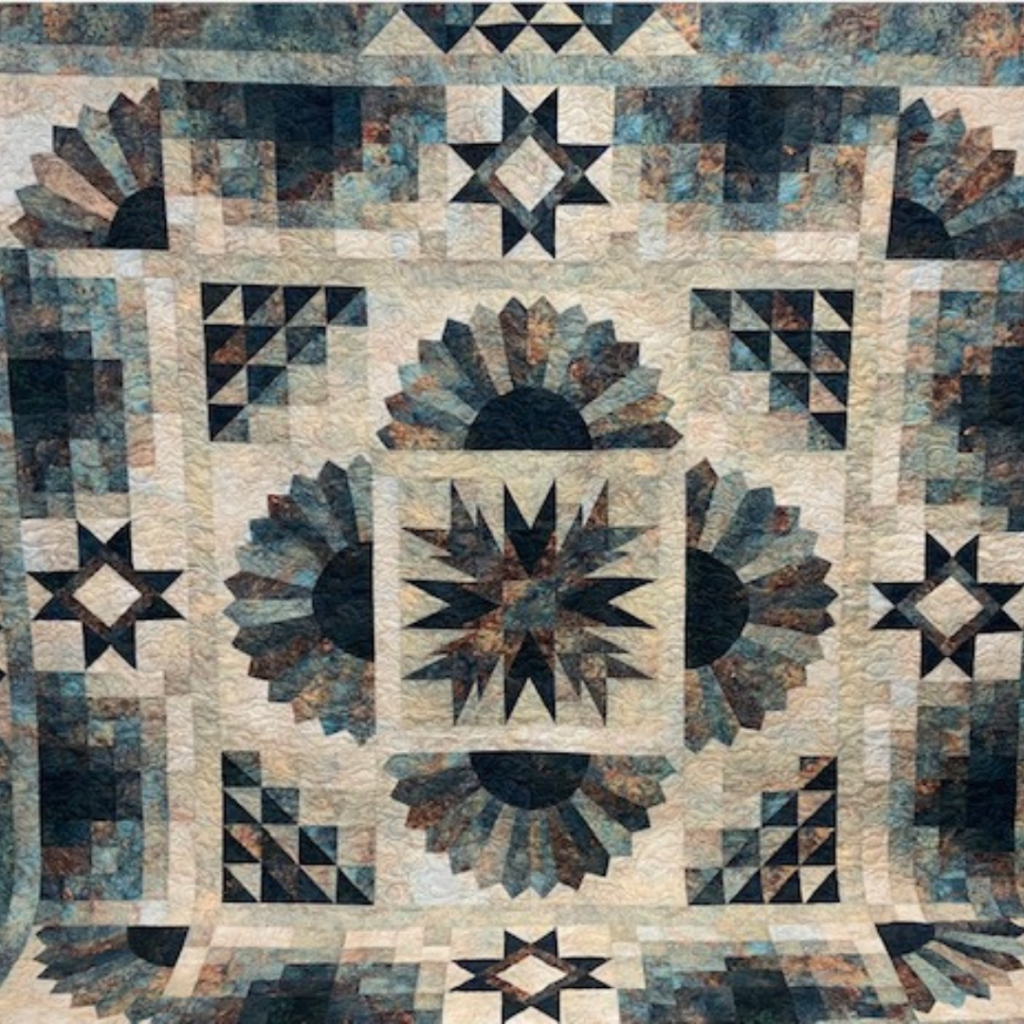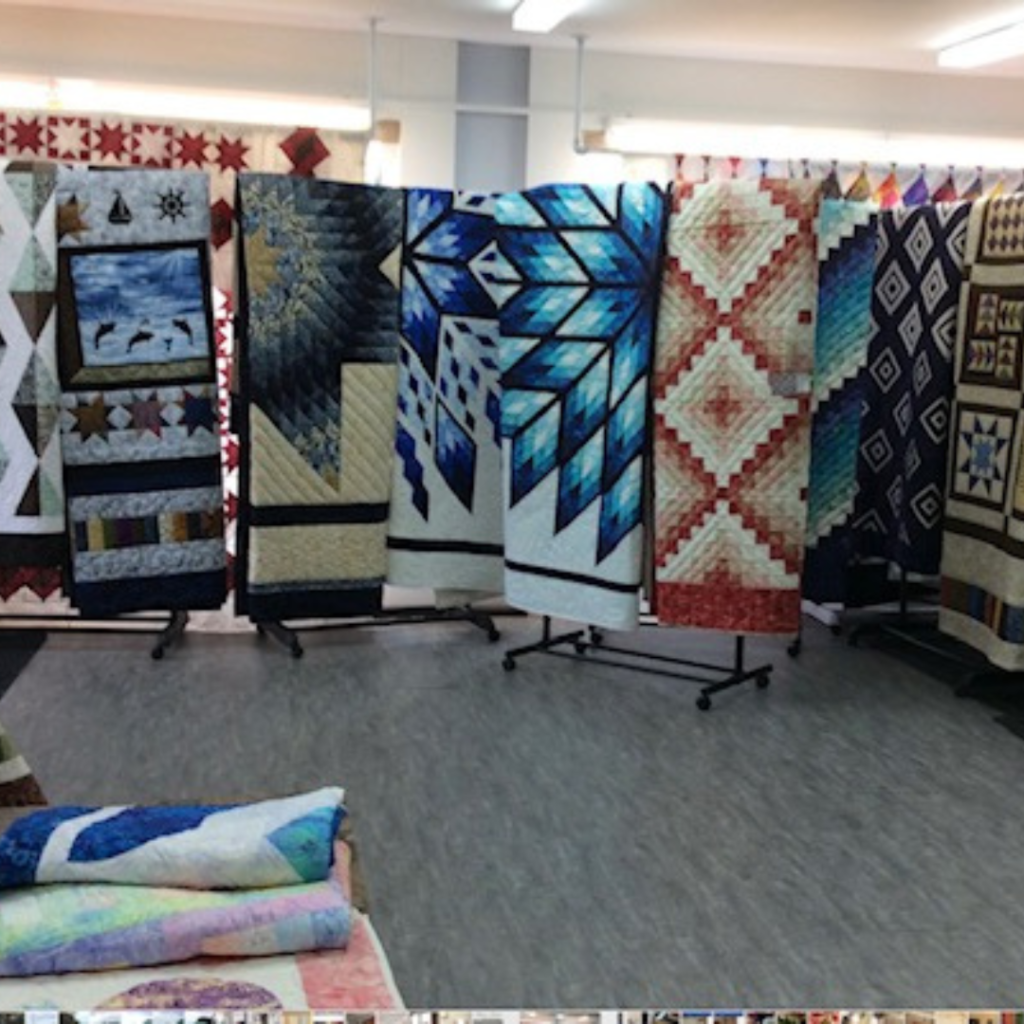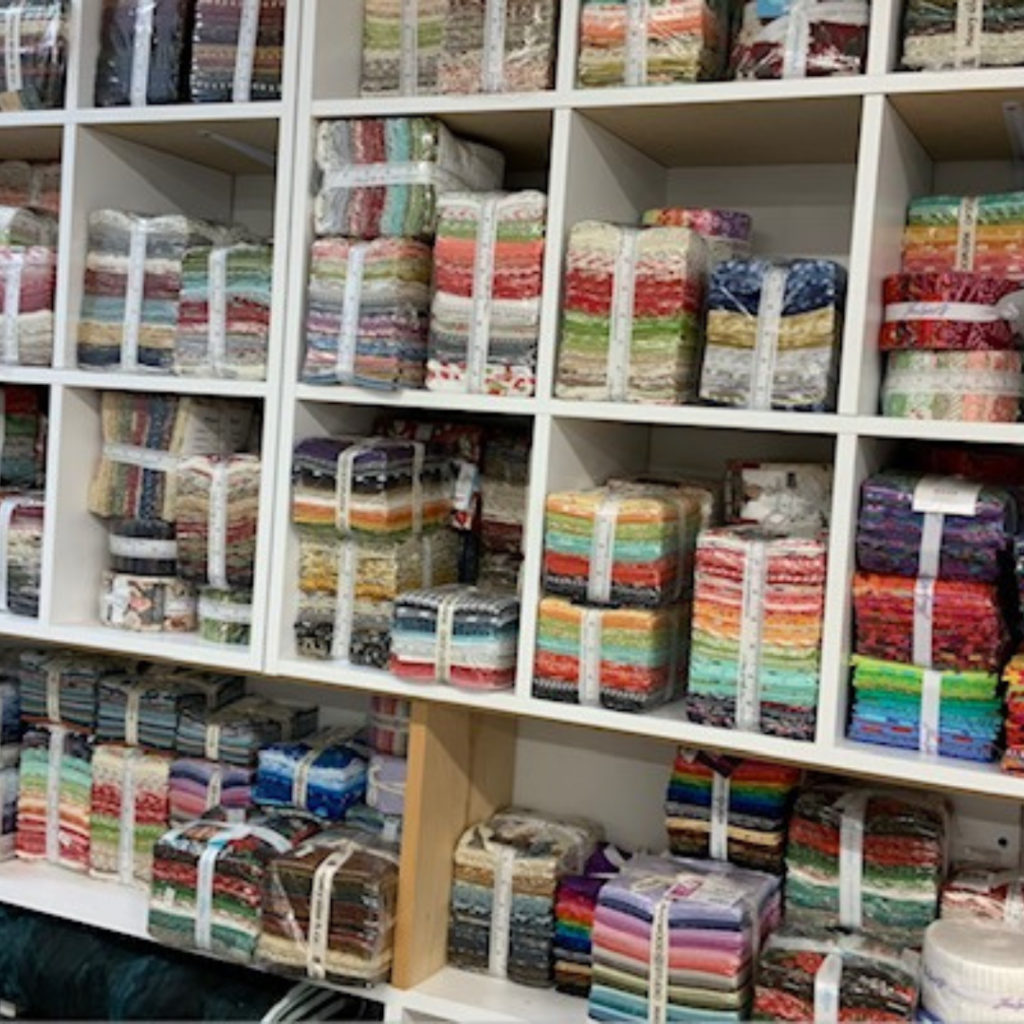 In closing
Debra Howard owner of Quilts by the Bay said, "Without contests and viewers spreading the word, it wouldn't have been possible to grow and spread the joy of quilting. The contest has certainly added some new customers to our base and helped me realize just how much my online family continues to support my endeavors."
We are full of gratitude as well.
---
---