---
Colchester Mill Fabrics & Quilting in Colchester is our regional winner for Connecticut!
This business recovered from an arson fire and is now thriving in an interesting, new space.
---
Please tell us your store's story.
We are celebrating 48 years in business. After an arson fire destroyed our original location in June of 1997, we reopened in the former Levine & Levine Coat Factory building 1 year later.
Until about 7 years ago, we were a full-service fabric store carrying home decorating fabrics, fashion fabrics, and crafts, as well as a strong quilting department. Then Cheryl made a difficult, but necessary, business decision to focus on being the best quilt shop we could be.
Cheryl is the daughter of Carolyn, the former owner, who passed away in 2011. Cheryl, who isn't a quilter (shhh- don't tell anyone), has worked in the shop since she was 13.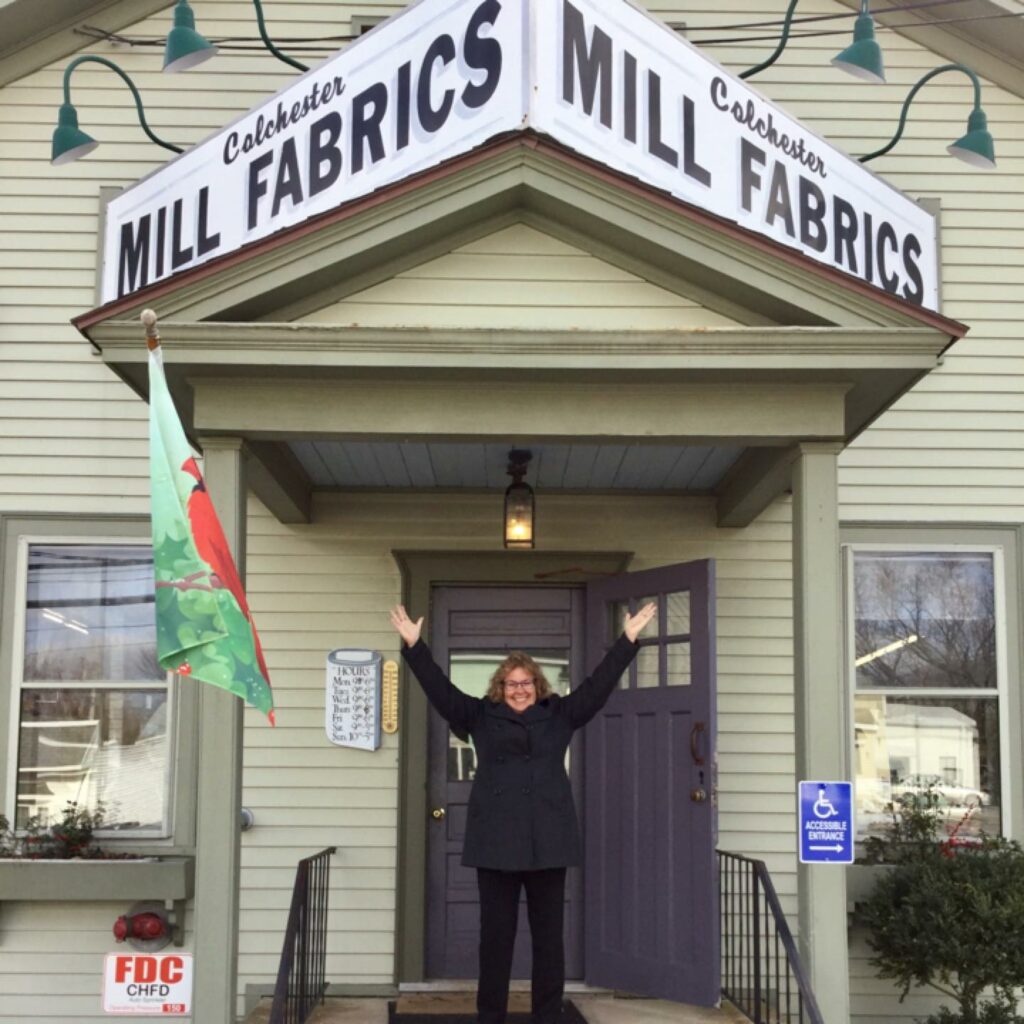 Cheryl is the business mind behind the shop's operations and is grateful to be surrounded by an amazingly talented staff who make the shop look warm and inviting each day. Cheryl's passions (outside of being the best shop owner she can be!) are traveling to warm locations and a newfound passion for cruising. Once she retires, she hopes to become an active partner in an animal rescue group.
---
For those who have not seen the store, please describe it.
We are approximately 16,000 square feet and carry over 7,000 bolts of fabric including the largest offering of Kaffe Fassett fabrics (over 800 bolts) in New England. Our inventory is a mix of "something" for everyone, from Kaffe, Tula and other modern designers to Kansas Troubles for our more traditional customers. We have an ever-growing wool applique department stocked with the latest wools and a wide offering of Valdani thread.
From the moment you walk through the doors, visual nirvana overtakes your senses. We've noticed that when a first-time customer comes in, they take two steps into the shop, mouth open, looking in every direction and not knowing where to start. Look in any direction and see fabric and samples and items that are just calling to be seen.
Being in an old coat factory building situated right outside downtown gives us challenges for wall space, so we have set up the shop so different categories of fabric are displayed like shopping in a boutique.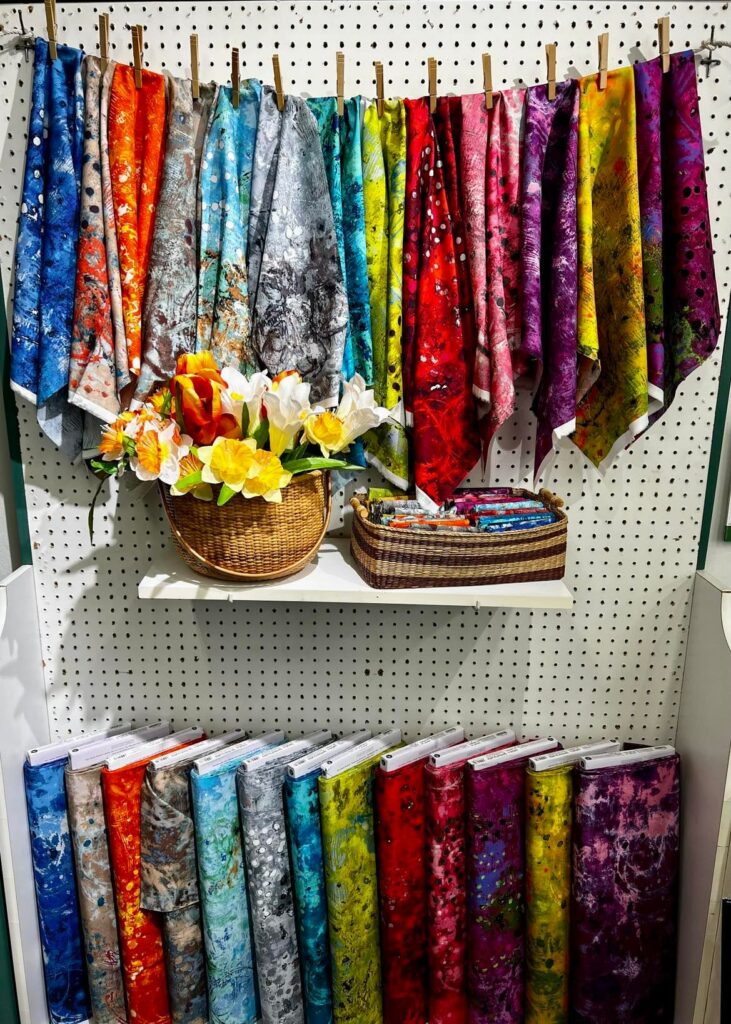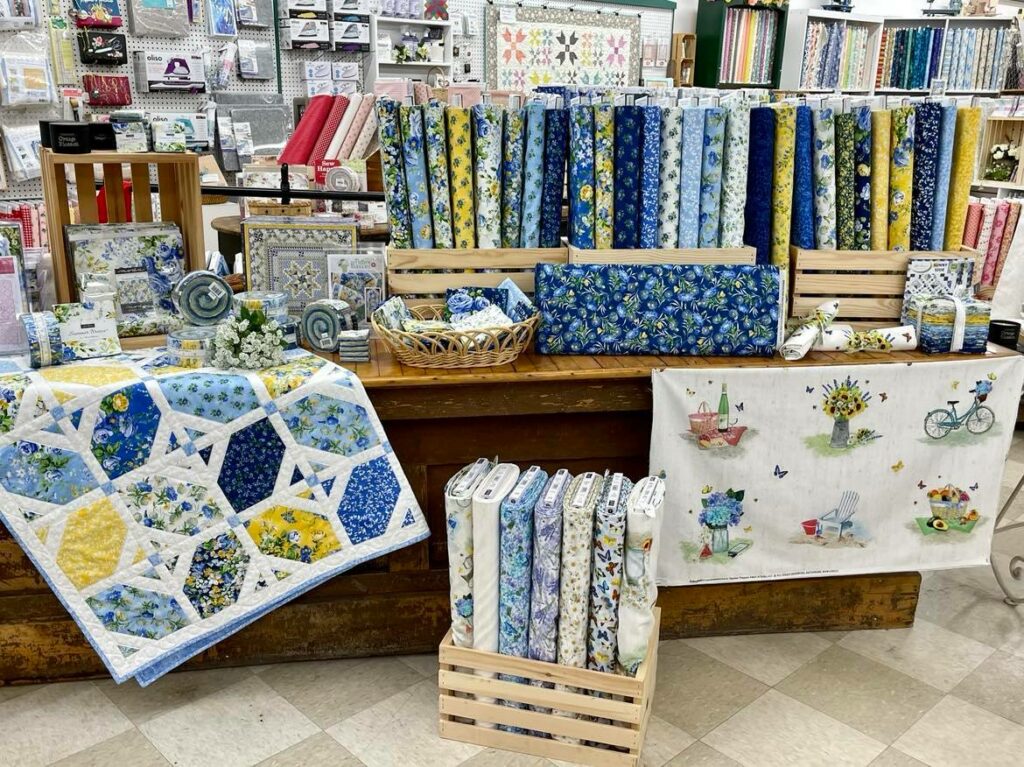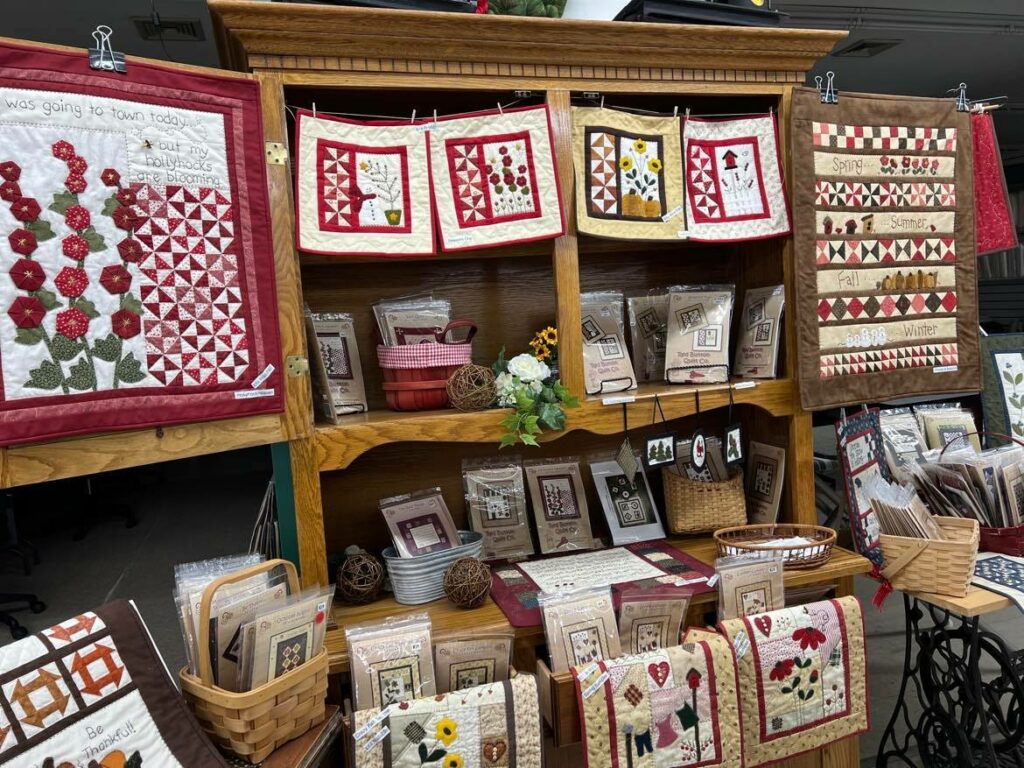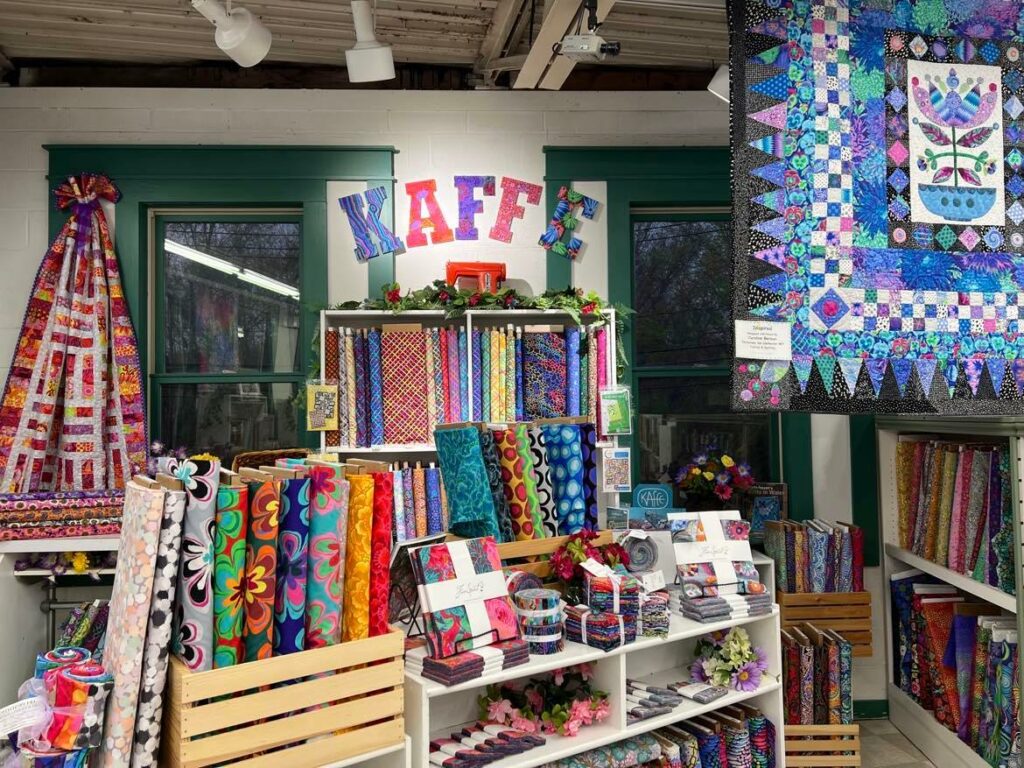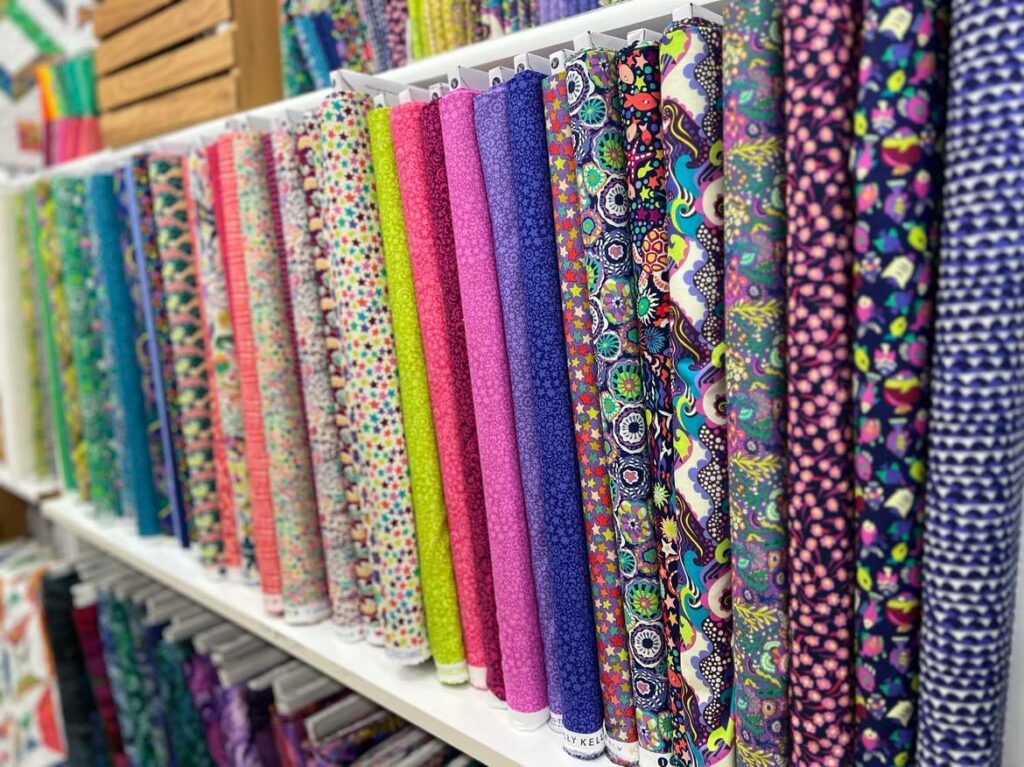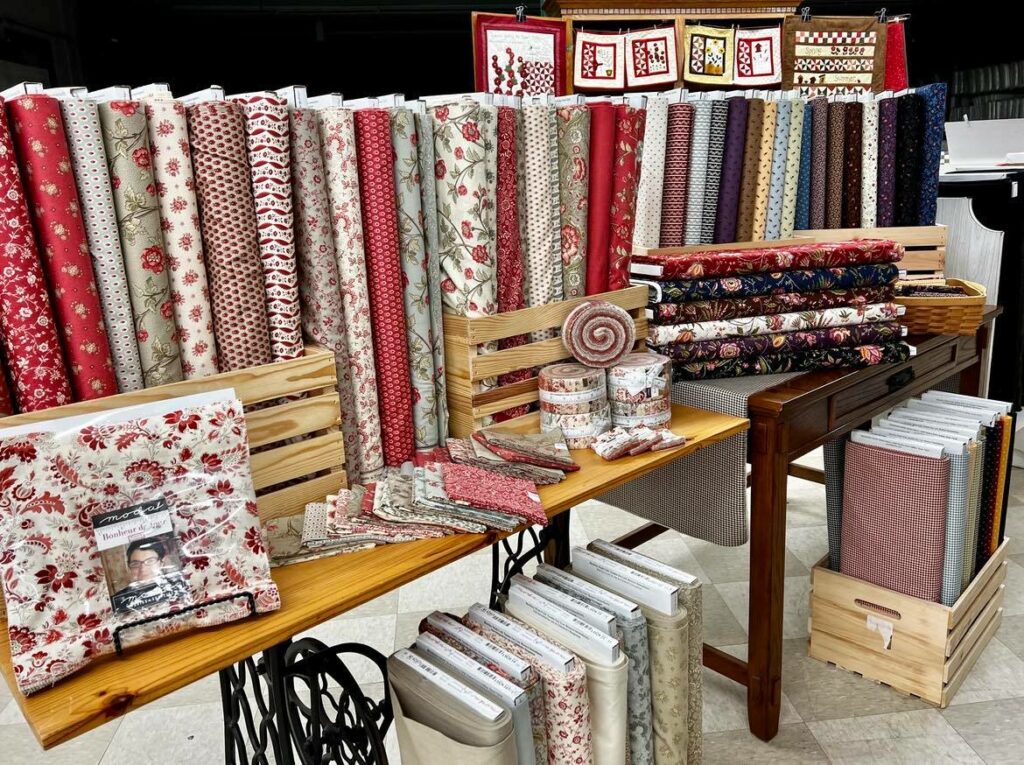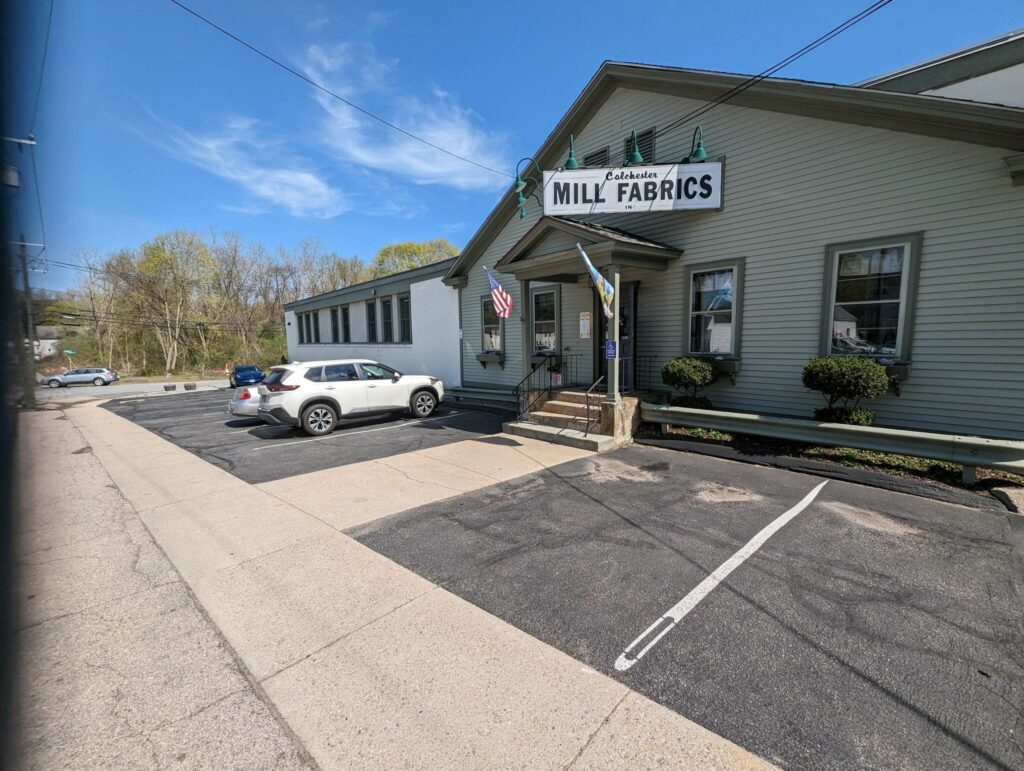 Please tell us about your staff.
Each and every one of the 14 team members brings something special to the shop, from great customer service to years of knowledge to a listening ear.
We wouldn't be able to survive without the support of our amazing team.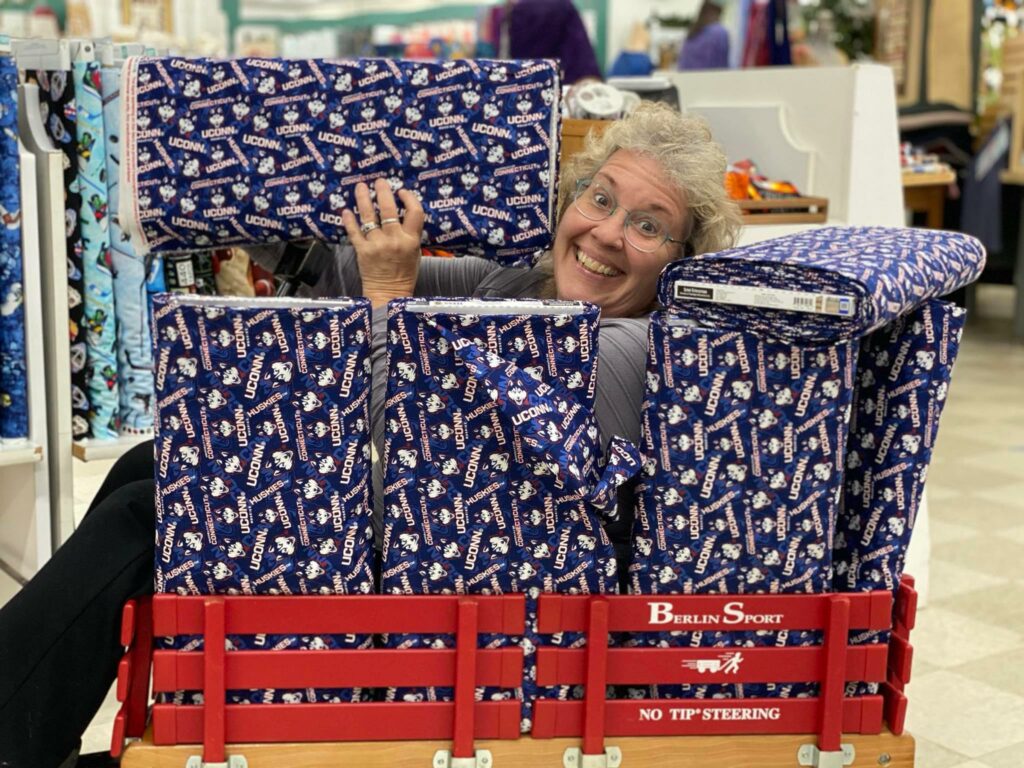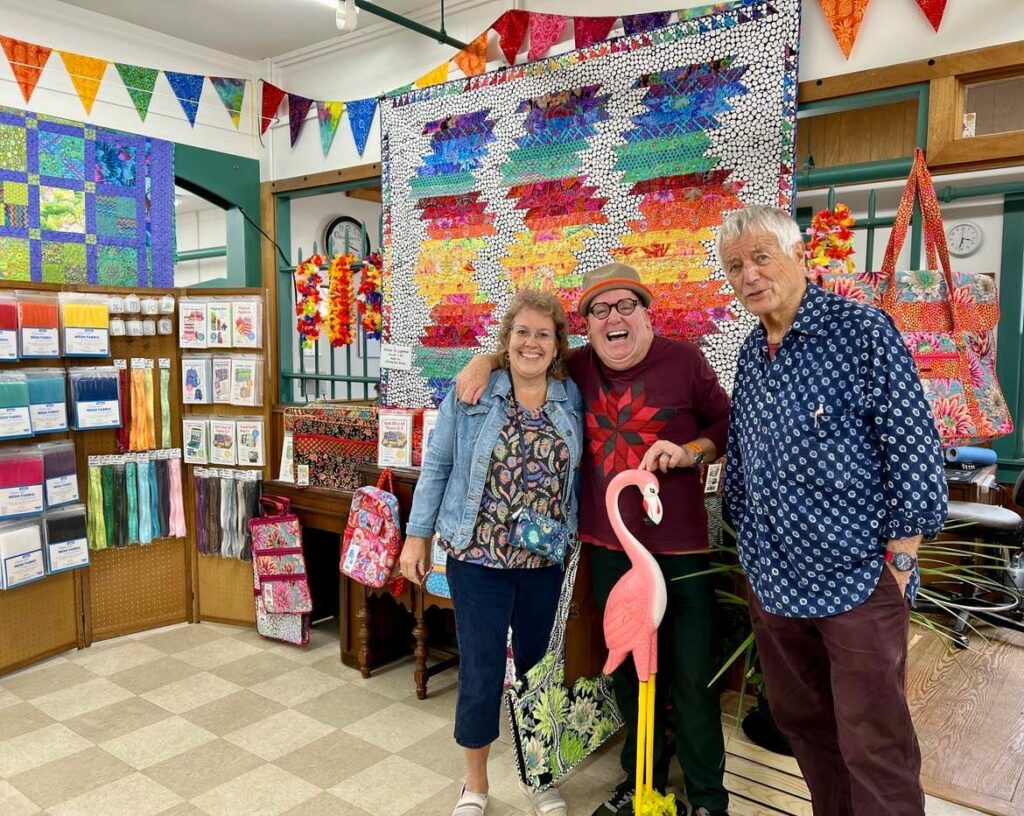 Please tell us about any upcoming special events at your store.
We will be celebrating our 48th anniversary this summer with a special event planned for this occasion.
This summer we are hosting Deb Strain, fabric designer for Moda Fabrics, for a lecture and trunk show. We will be part of the All New England Quilt Shop Hop this September & October.
We host a variety of classes, open sews, and charity sewing work in our large, brightly-lit classroom that holds up to 18 people at their own 6′ table.
Sign up for our emails to be the first to hear about upcoming events, sales, and important details.
---
In closing
When asked about the impact of the Local Quilt Shop Contest, Colchester Mill Fabrics and Quilting replied:
"Our customers are so supportive of us and they love to spread the word about their favorite quilt shop. We've seen an uptick in new customers since the Local Quilt Shop Contest."
---