---
Cary Quilting Company in Cary is our regional winner for North Carolina!
Read on to learn more about a bustling shop that was started by accident!
---
Please tell us your store's story.
Julianne Walther is the founder and owner of Cary Quilting Company. Her passion is photo-realistic quilts and she's just published a book on her techniques! She's also the mom of 4 great young adults and 3 awesome fur-babies, and a wife of 26 years.
---
Cary Quilting started by accident (really!) as an extension of owner Julianne's t-shirt quilt and memory quilt business!
Now in its eleventh year, the shop has become a destination for quilters near and far. Boasting over 5,000 bolts of fabric in 6,000 feet of retail space, Cary Quilting has several somethings for everyone!
We also offer longarm machine quilting and a variety of classes and events year-round.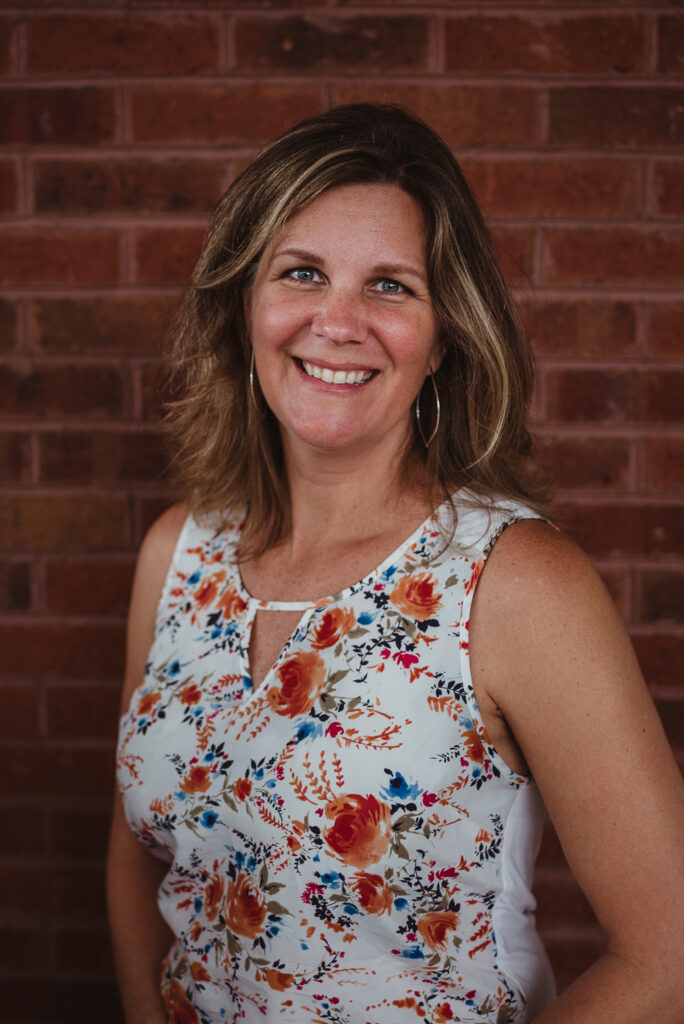 ---
— 2023 Contest Customer Comment —
"The selection of fabric is outstanding and the staff is even more outstanding. I love the daily videos the owner posts showcasing the newest items in their inventory."
BARBARA
---
For those who have not seen the store, please describe it.
Cary Quilting is an in-person and online quilt shop. We are located in beautiful Cary, NC, just a few minutes west of the capital city of Raleigh. We try to stock something for everyone, but Julianne loves color, so there's no shortage of that! We are a bit unique in that we don't sell or service sewing machines – which leaves more room for fabric and quilt samples! It also ensures that your visit will be pressure-free…we just want you to enjoy your time with us.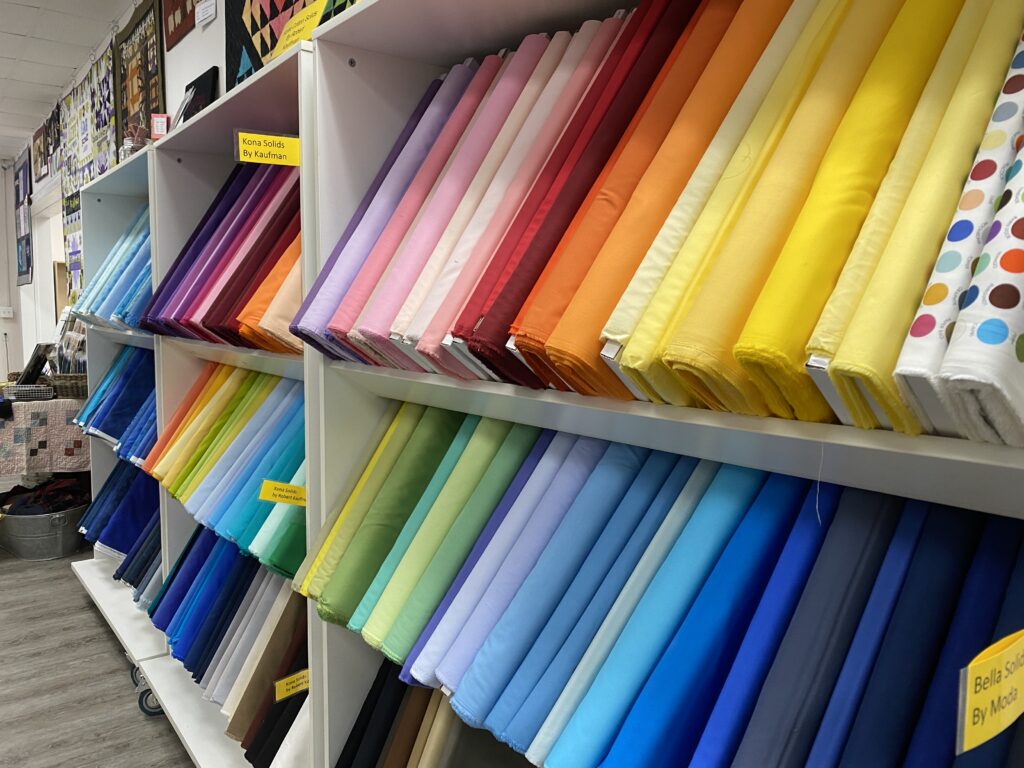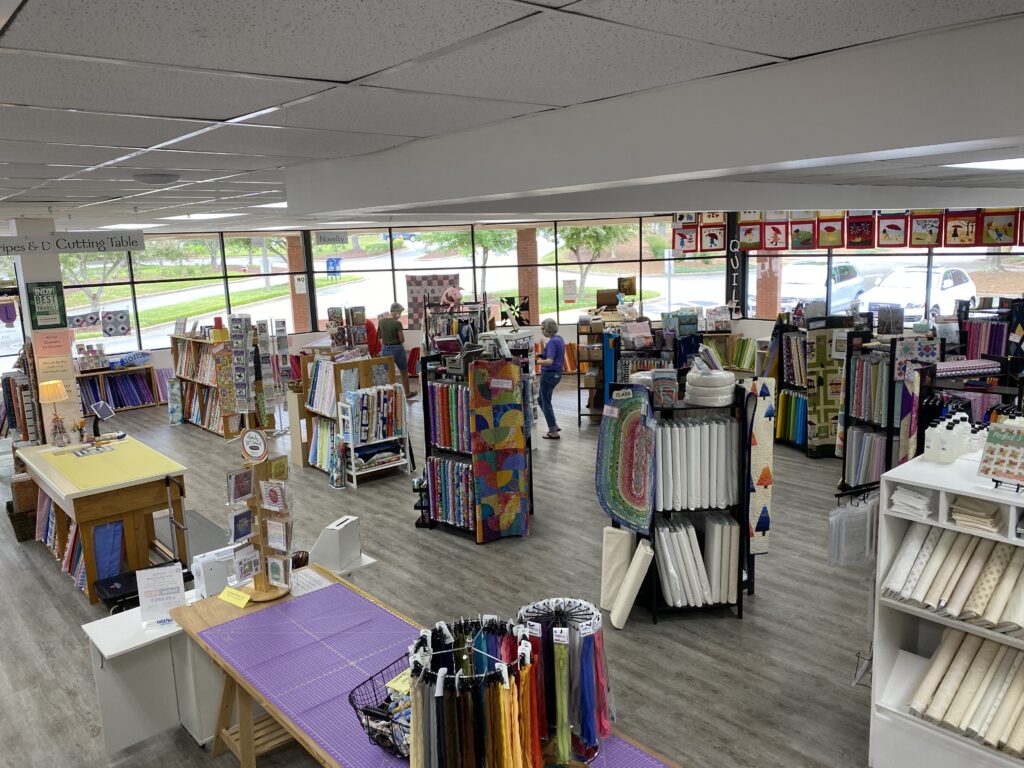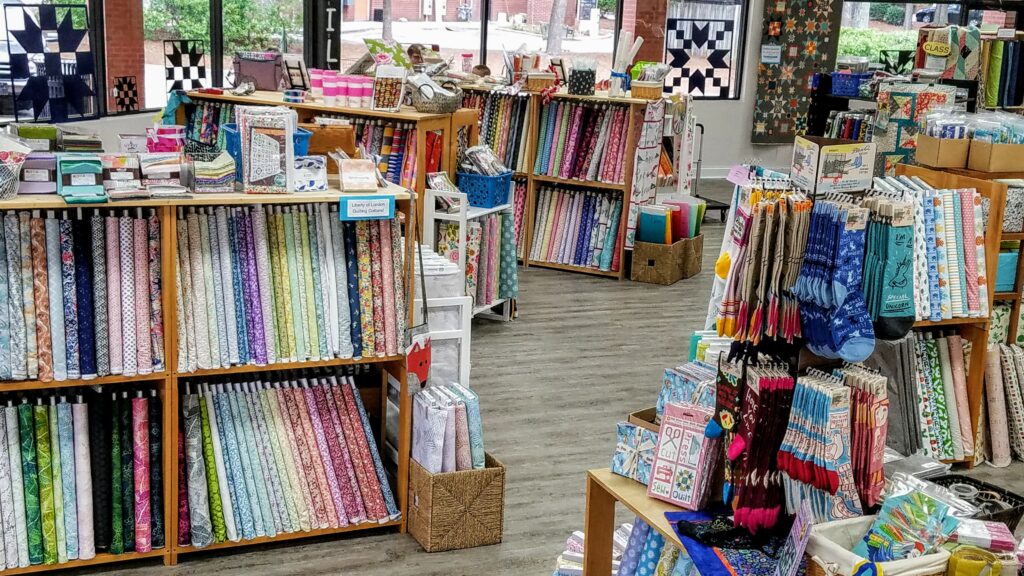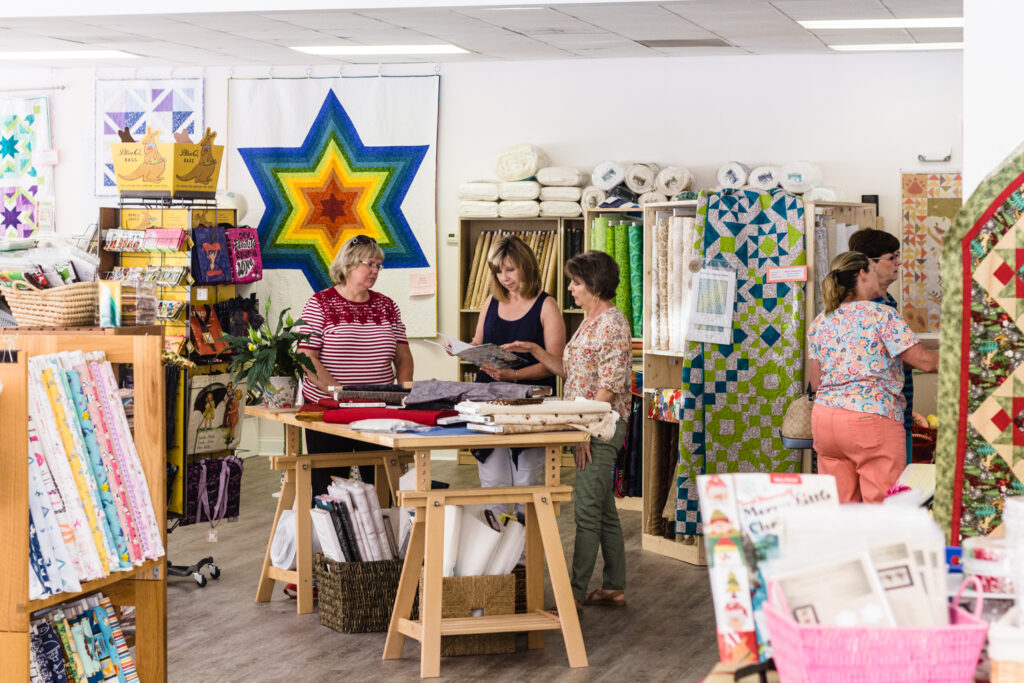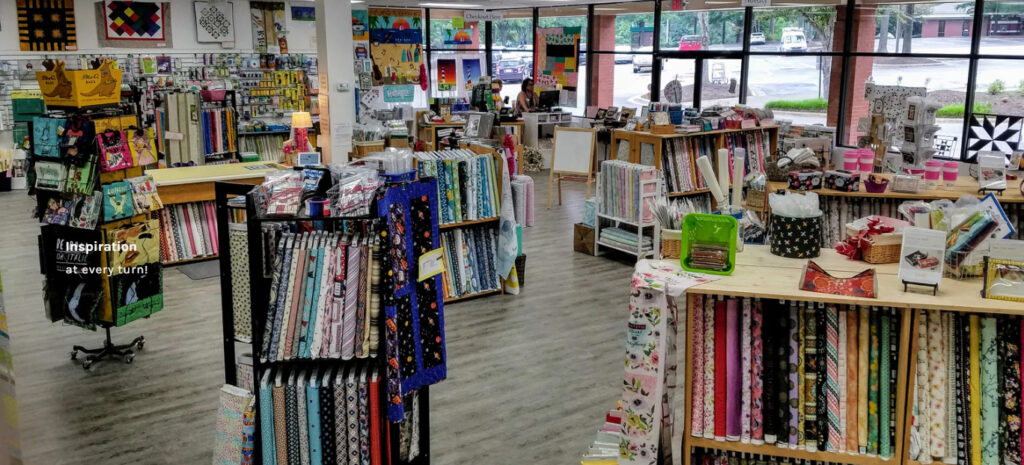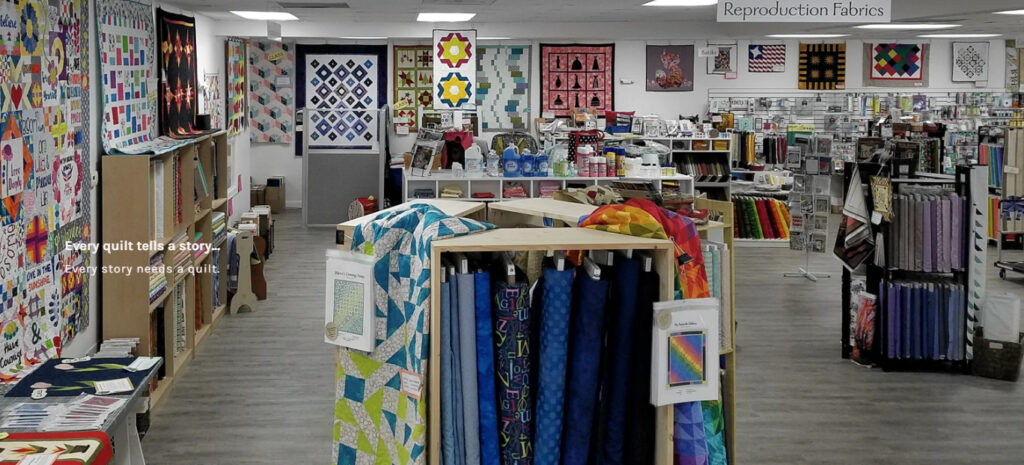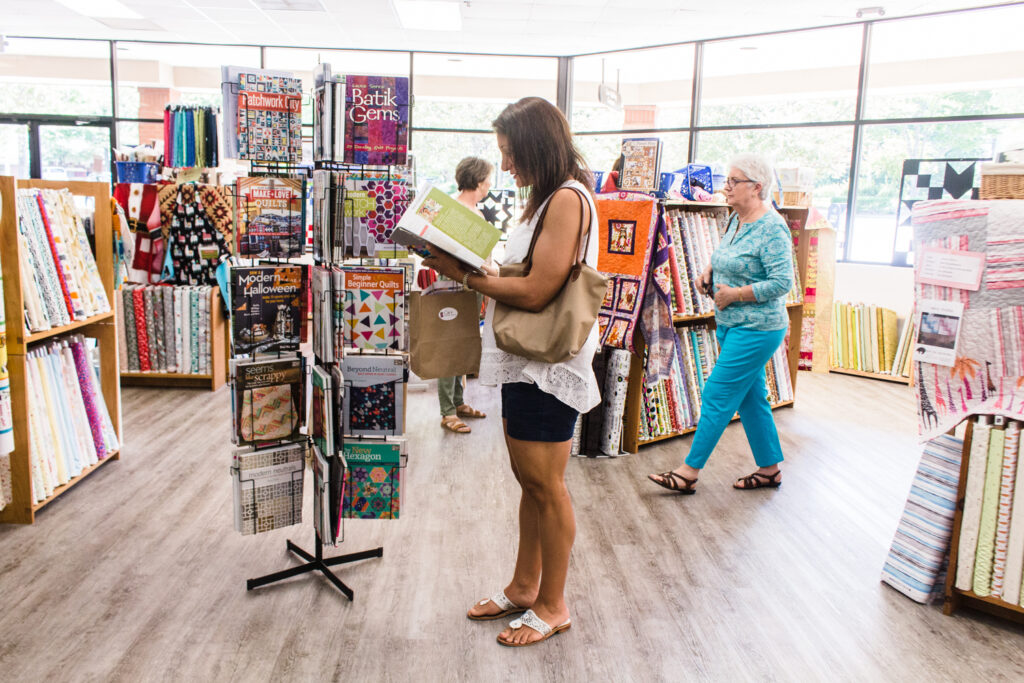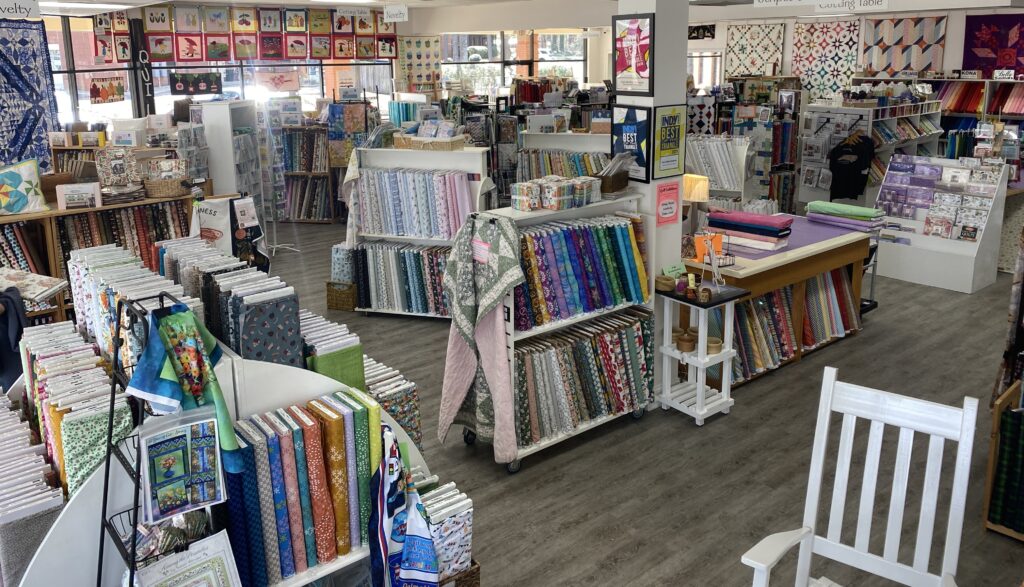 ---
— 2023 Contest Customer Comment —
"Huge selection of top-quality quilting fabrics and supplies, friendly, knowledgeable staff, lots of classes, marketplace events sponsoring local artisans, good corporate citizen serving the community."
VICKI
---
Please tell us about your staff.
Our shop is staffed by 25 amazing women! They are the heart of the business and are truly what sets us apart from other stores.
---
— 2023 Contest Customer Comment —
"At Cary Quilting Company the fun and knowledgeable staff are always ready to help but never pushy. They have worked with me many times to find just the right fabric to complete my project or a design for in-house longarming services."
MARIANNE
---
Please tell us about any upcoming special events at your store.
Every August, we host our Challenging Fabric Challenge, where participants purchase a yard of fabric sight unseen and then are challenged to make something awesome with it! Bags are available while supplies last and finished project submissions are due in October.

We are gearing up for the All Carolinas Shop Hop in September and October, and are proud that the magazine's cover is the shop hop quilt that our owner designed!

We are very excited to be a Gold Sponsor for QuiltCon 2024, happening in February in Raleigh. We will also have a large booth there with some brand new patterns and kits!
---
In closing
When asked about the impact of the Local Quilt Shop Contest, Cary Quilting Company said,
"We appreciate the visibility that the LQS contest has provided to Cary Quilting Company! It's not every day that independent small businesses have the opportunity to really hear how much they are appreciated, and honestly, we are often so busy with the "running" of the business that we can't step back and realize the positive impact that we have on our community and beyond.
One of the best things about the LQS is that the ByAnnie team takes the time to compile all of the wonderful comments and share them with the shops. It's lovely break room reading for all of the staff and helps us to slow down, take a breath, and remember why we continue to do this thing that we love."
---