---
Ann Arbor Sewing Center in Ann Arbor is our regional winner for Michigan!
Kris and Doni proudly continue the business started by Kris's dad in 1968. Read on to learn more!
---
Please tell us your store's story.
Kris and Doni Houghtaling took over the store when Kris's father passed away in 1996. Kris's Dad started the business in 1968. Kris grew up in the business and learned to fix sewing machines in middle school. He always knew he would take over the business someday.
One key thing his dad always taught him was to treat customers fairly and they will come back. Ann Arbor Sewing Center puts service as their number one priority, whether it is with machine service, classes, or fabric selection.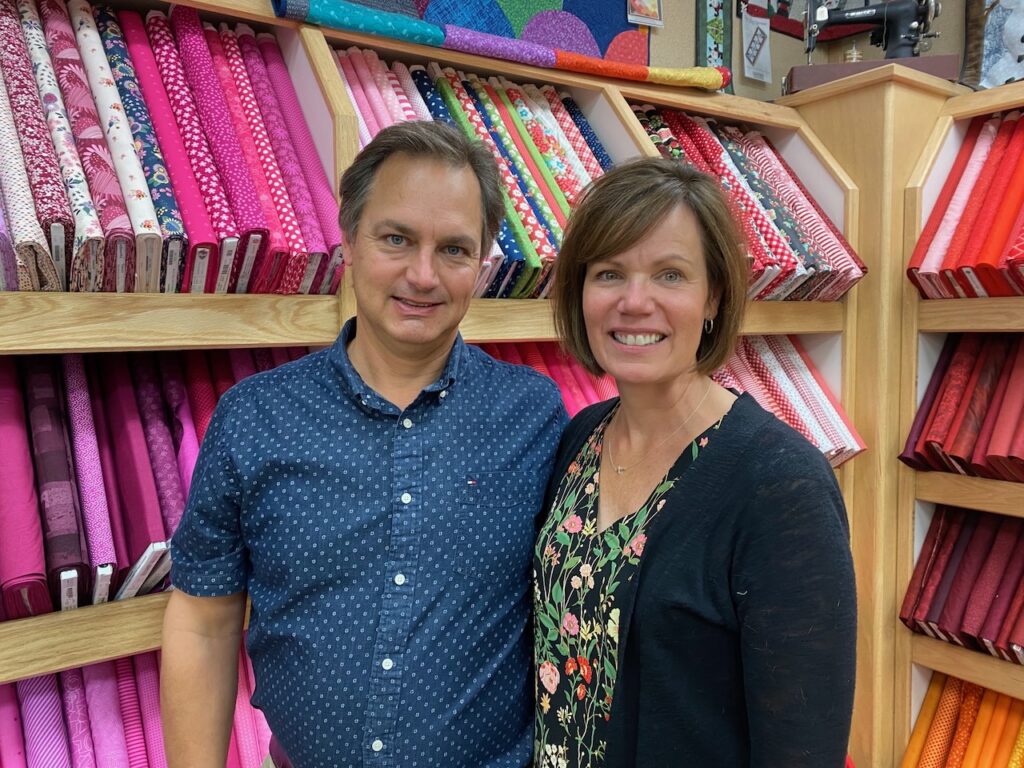 ---
— 2023 Contest Customer Comment —
"They have the friendliest and most helpful staff. Their selection of fabric is unsurpassed."
PATRICIA
---
For those who have not seen the store, please describe it.
We have 5,000 square feet of sewing and quilting bliss! Our store is known for brights; however, we have a nice assortment of all fabrics — modern, traditional, novelty, batiks, holiday, and reproduction fabrics. Our Cuddle assortment is wonderful, too!
We are located on the west side of Ann Arbor so we are very easy to get to with easy access off the 94 expressway. Our building was originally an old school house, and our classroom still has the original walls and ceiling. If you are looking for something to do while you are in town, downtown Ann Arbor is an artsy, quaint little city about 10 minutes away.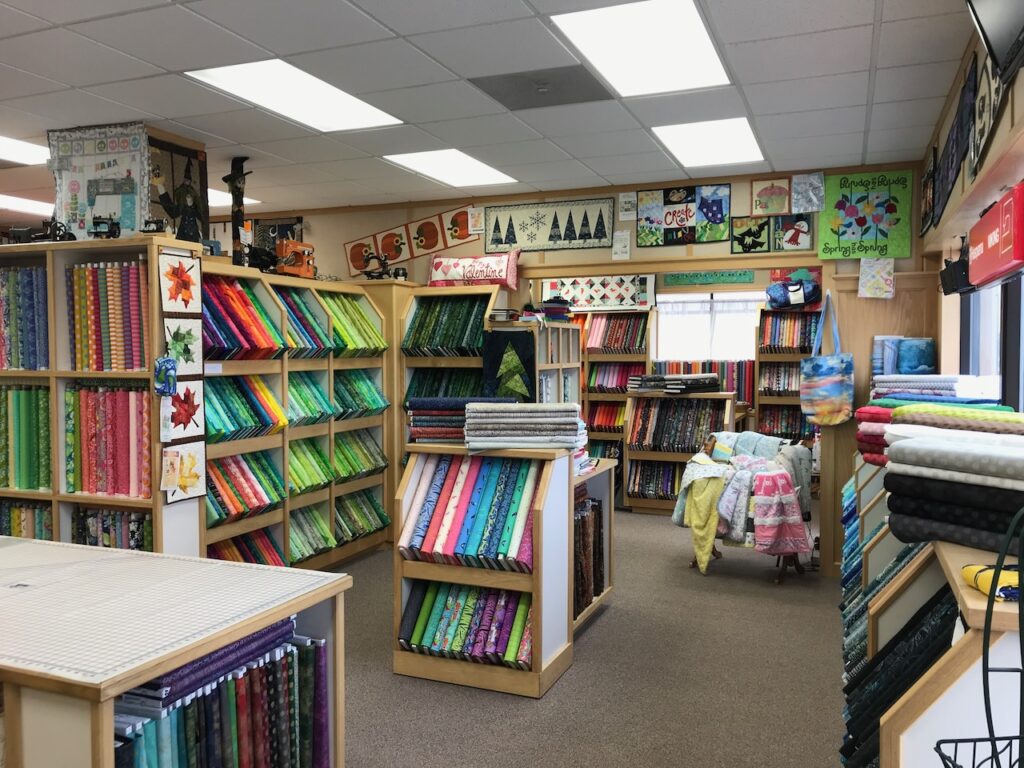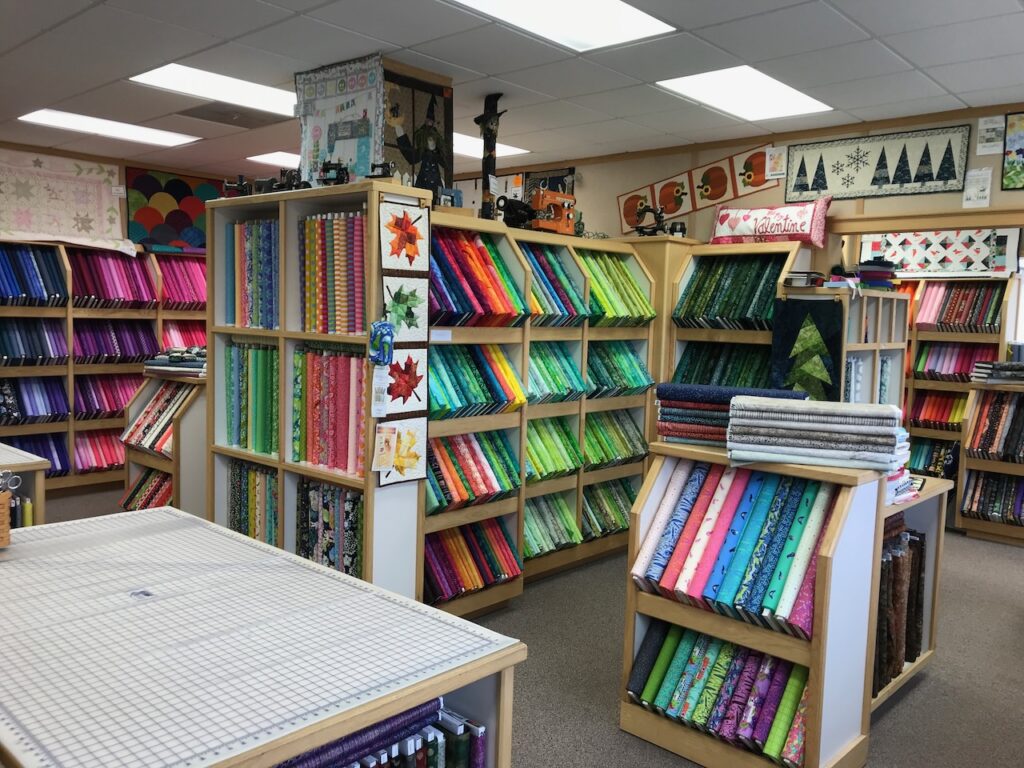 We are an authorized Bernina, Husqvarna Viking, and Pfaff dealer. We have a great reputation for our machine service and customers drive from all over to have us fix their machines.
We have fabric from all the top manufacturers and a wall just of thread! Along with many tried and true notions, we carry lots of machine embroidery supplies, as well as the latest and greatest!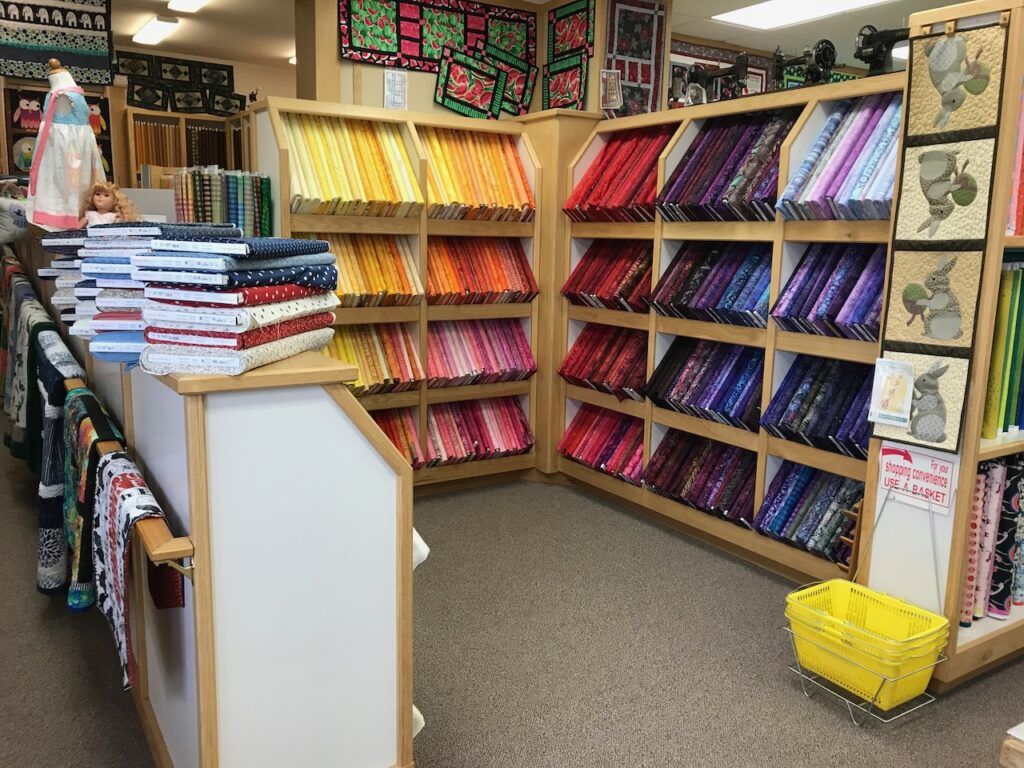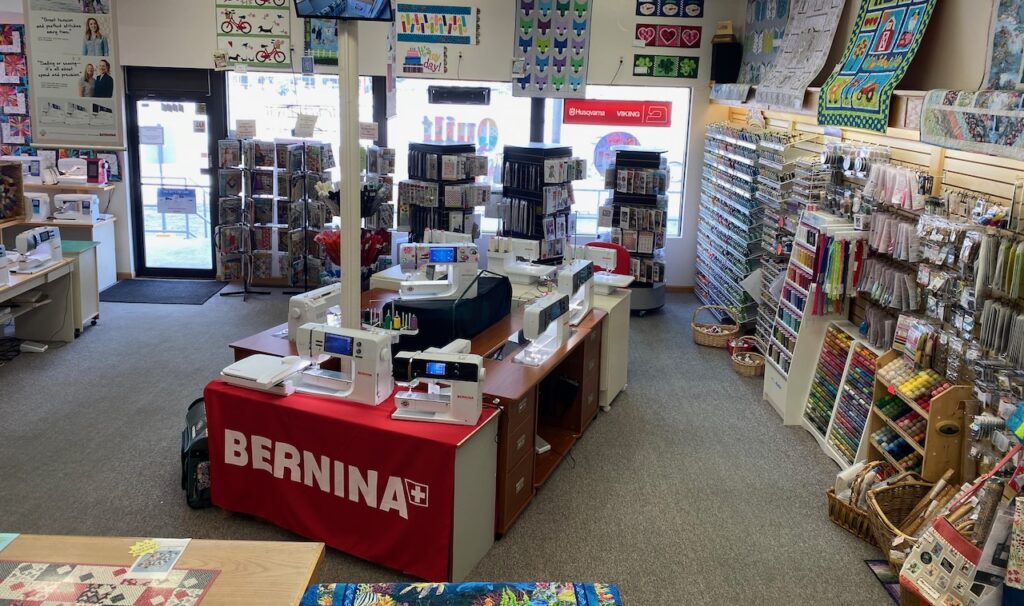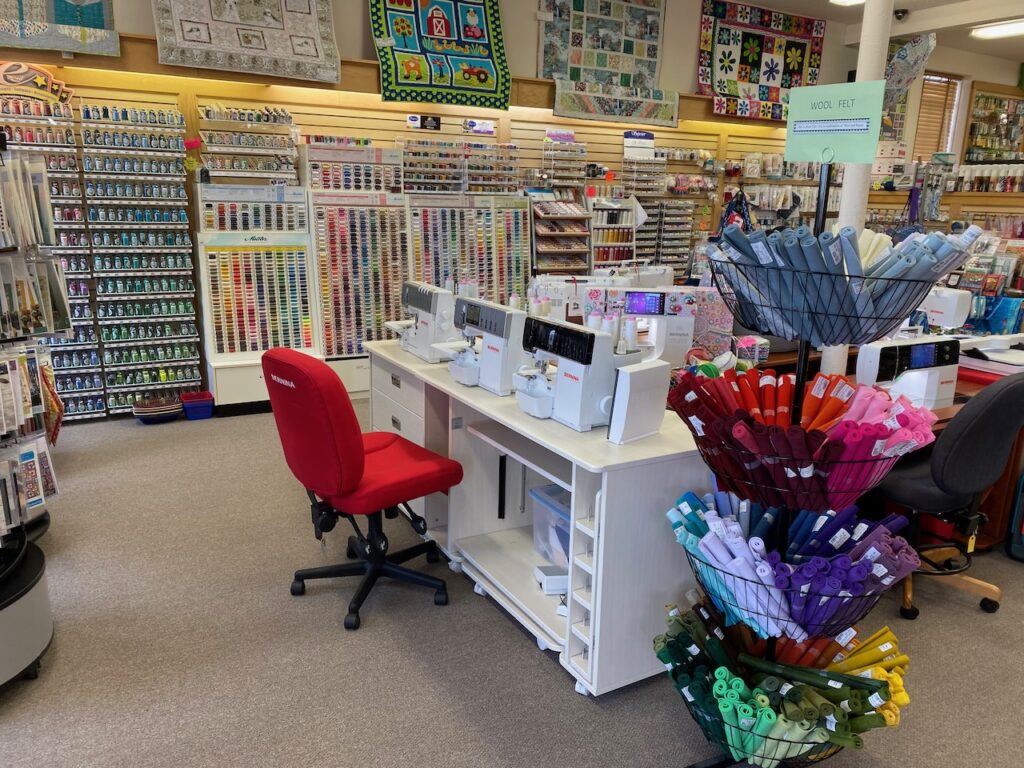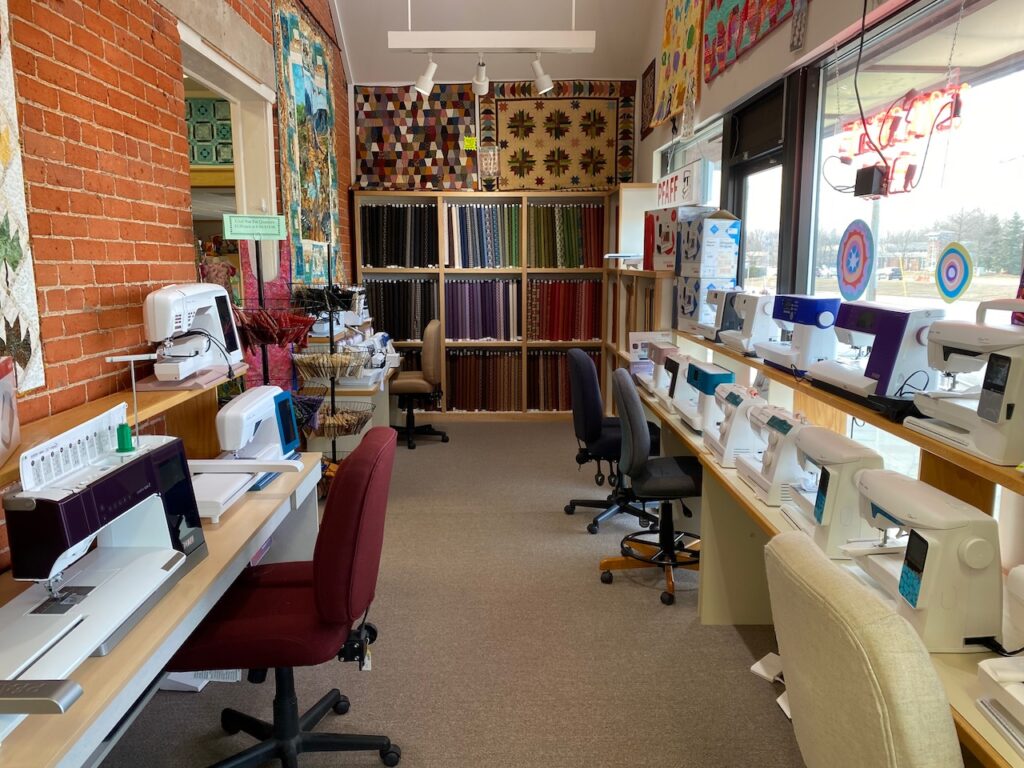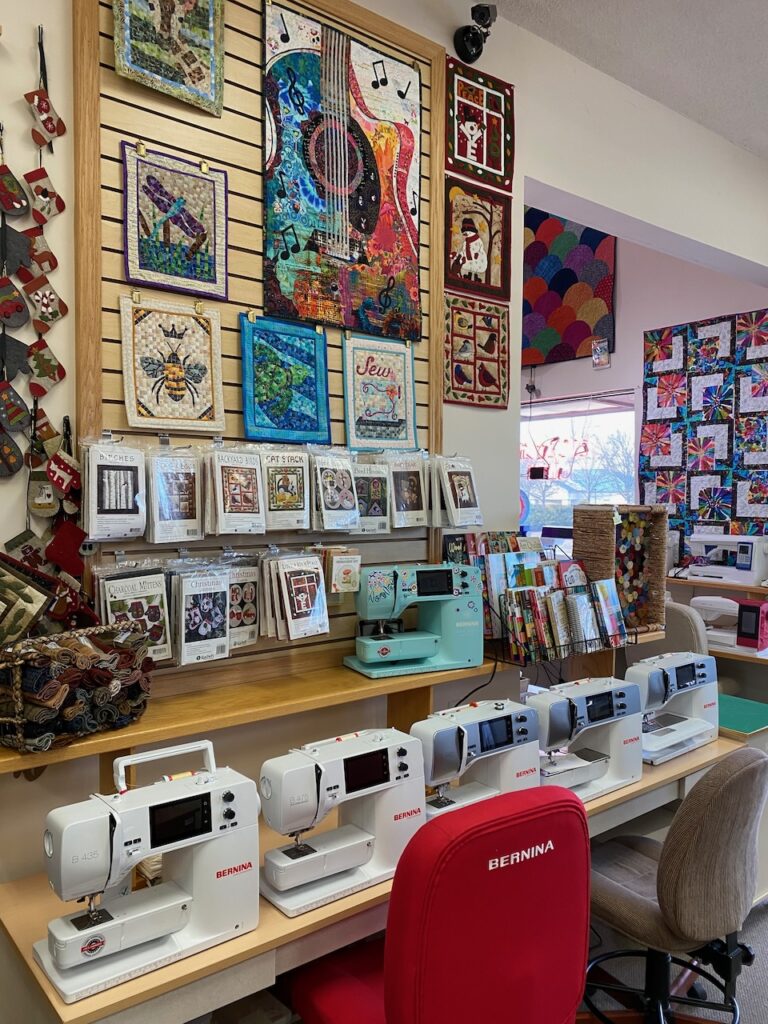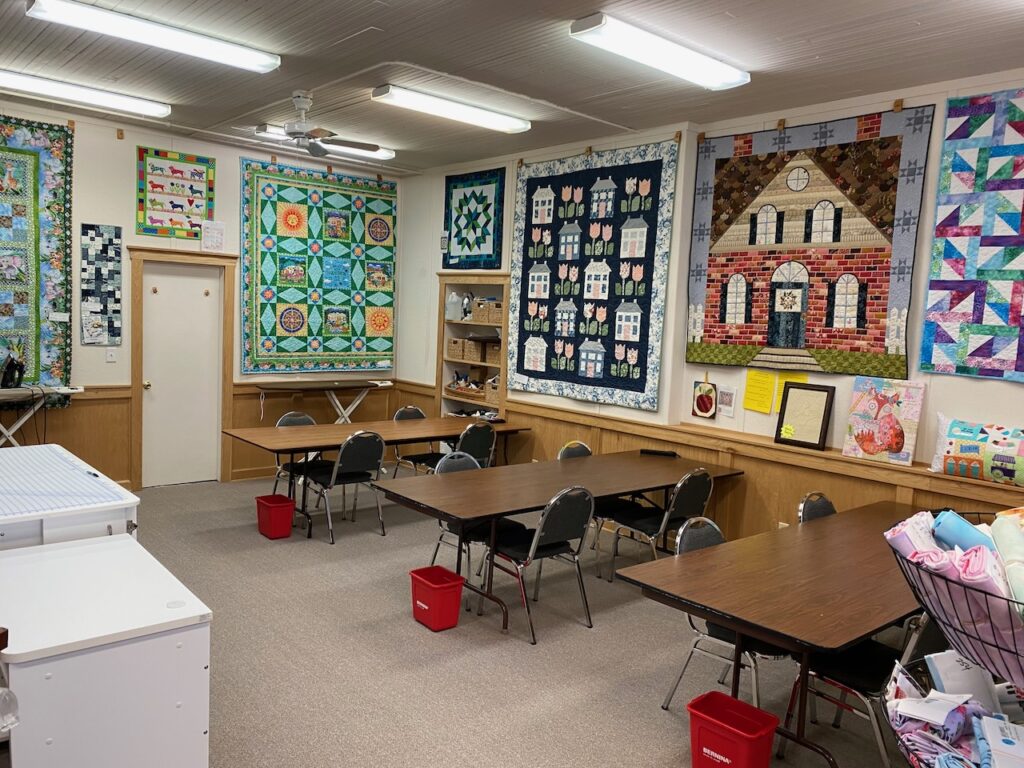 ---
— 2023 Contest Customer Comment —
"Great variety of supplies and fabrics. Staff is great and very knowledgeable. Owners are pleasant and willing to help with special orders. Machine repair service is great."
KATHLEEN
---
Please tell us about your staff.
All of our staff members are important to running the business. We value each and every one of them. Every person that works at our store has a specialty that they bring to the store, whether it's quilting, sewing, embroidery, organizing fabric, teaching how to use their new sewing machine, or cutting kits. We are truly lucky to be surrounded by people who are creative and passionate about sewing. That is what makes our store special. Our staff members go above and beyond and are completely invested. Our staff takes pride in the store and making it a pleasurable experience for everyone.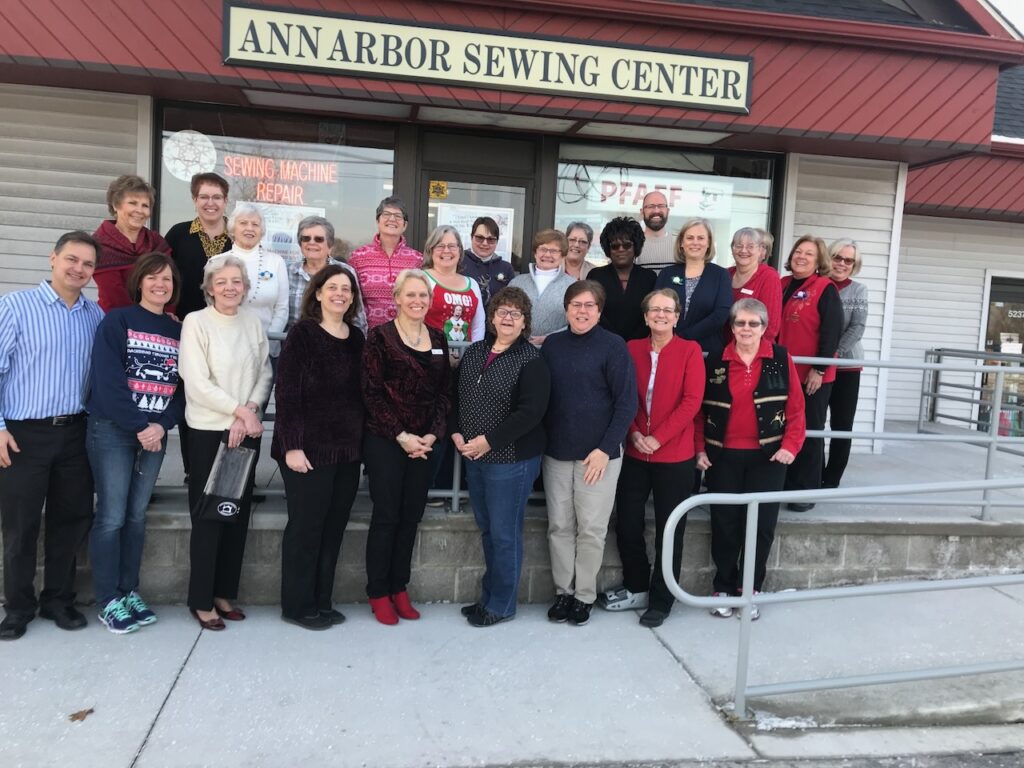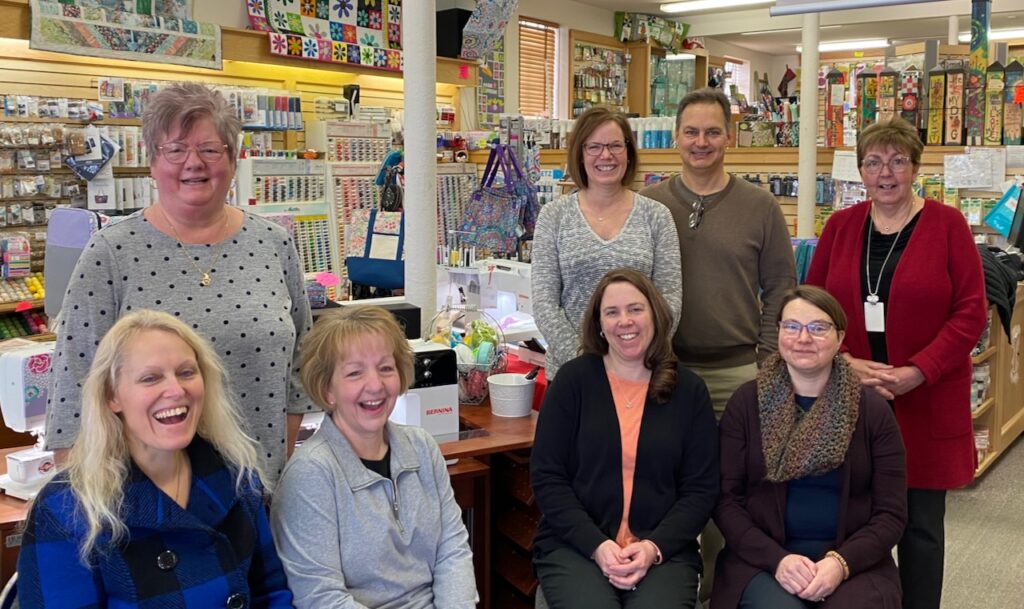 Rick, our technician, has been working at the store for over 24 years and he has multiple top certifications for machine repair. Doni grew up in a family-owned art store. She is responsible for our wonderful assortment of fabric — over 7,000 bolts!
Our sales staff and teachers are an important part of our business. They are the reason we have such a beautiful store. They are extremely talented and create beautiful samples that cover the walls and shelves of the store.
---
— 2023 Contest Customer Comment —
"I travel an hour to go to this shop. It is an incredible blend of high quality fabric, notions, and machines, with many class options. Sprinkle in three monthly "clubs" where you are shown a new idea… and you have perfection."
BARB
---
Please tell us about any upcoming special events at your store.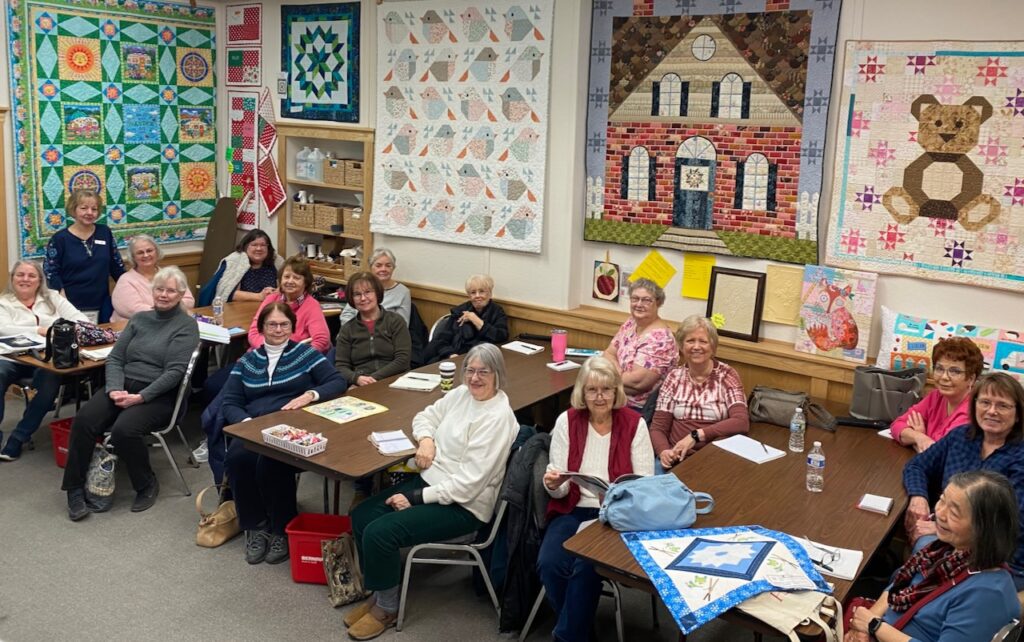 We have many monthly clubs to meet all your sewing needs: Embroidery Club, Garment Club, Sewing Technique Clubs, Software Clubs, and Quilting Clubs. We do a lot of ByAnnie techniques and bags in our Sewing Clubs! We also participate in Shop Hops, offer trunk shows, have special events, and host a variety of classes from beginner to advanced.
Check out our website and sign up for our emails for more information. We can keep you in the loop for upcoming events.
---
In closing
When asked about the impact of the Local Quilt Shop Contest, Ann Arbor Sewing Center said:
"Our customers are the BEST! I found out about the contest through a customer. Then some of the employees and customers started sharing the link with others to cast their vote! Pretty soon we were at the top."
---