---
Alpha to Omega Quilting in Jefferson is our regional winner for Ohio!
This shop's owner learned quilting and longarming from her parents before deciding to open her own store. Read on to learn more!
---
Please tell us your store's story.
"Hi, I'm Tina Raleigh, the Owner of Alpha to Omega Quilting. I received the love of fabric and quilting from my parents. My mother, Ruth Bowser, taught me the piecing of the quilts and my father, James Bowser, taught me the long arming. I have been totally hooked since then. I decided to open my shop in November of 2021. I am loving every moment of it!"
---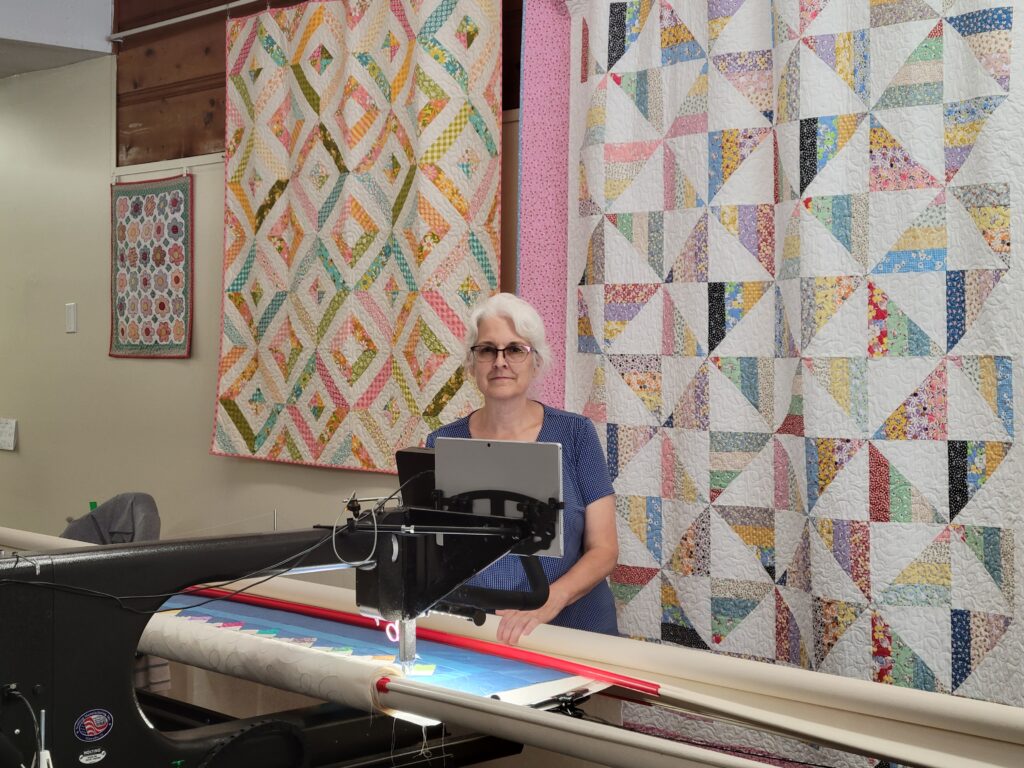 ---
— 2023 Contest Customer Comment —
"Tina is always there to help you . She quilted two tops for me that were over 20 years old and she straightened them out beautifully."
JOANN
---
For those who have not seen the store, please describe it.
Alpha to Omega Quilting is located in Historic Jefferson, the County seat of Ashtabula County. They have room for customers to gather with friends to sew.
Alpha to Omega Quilting offers a wide range of quality fabrics, notions, and patterns. They also offer professional in-house edge to edge quilting services. They have two Nolting NV machines. One is 14′ and the other is 12′ to accommodate all sizes of quilts.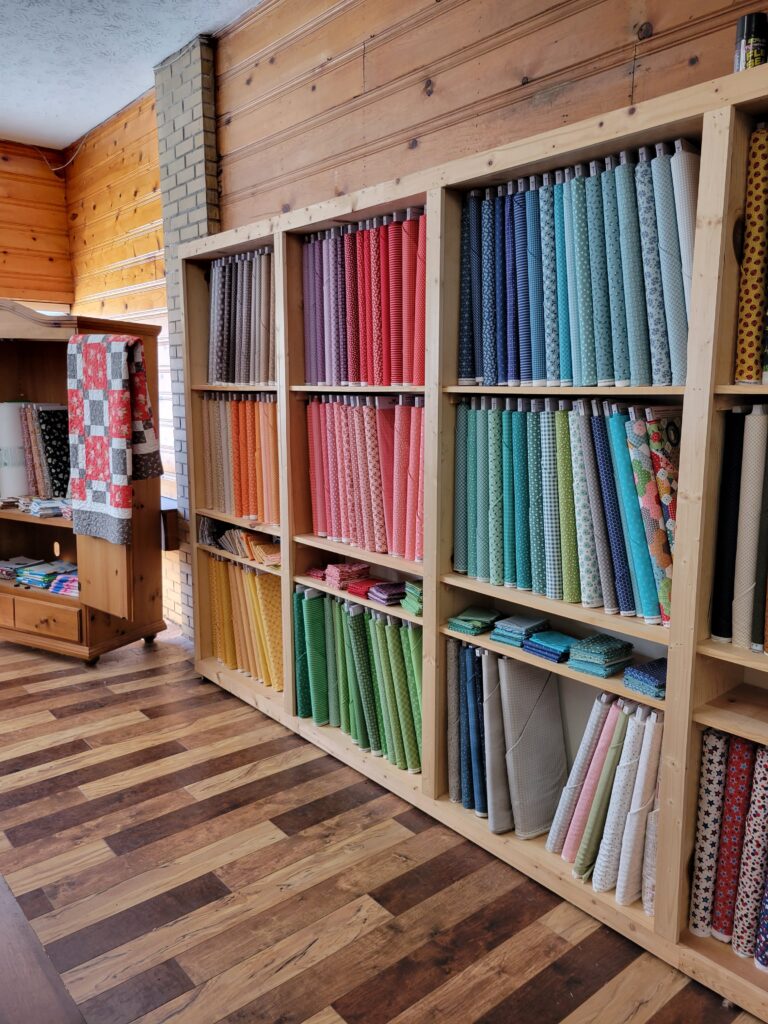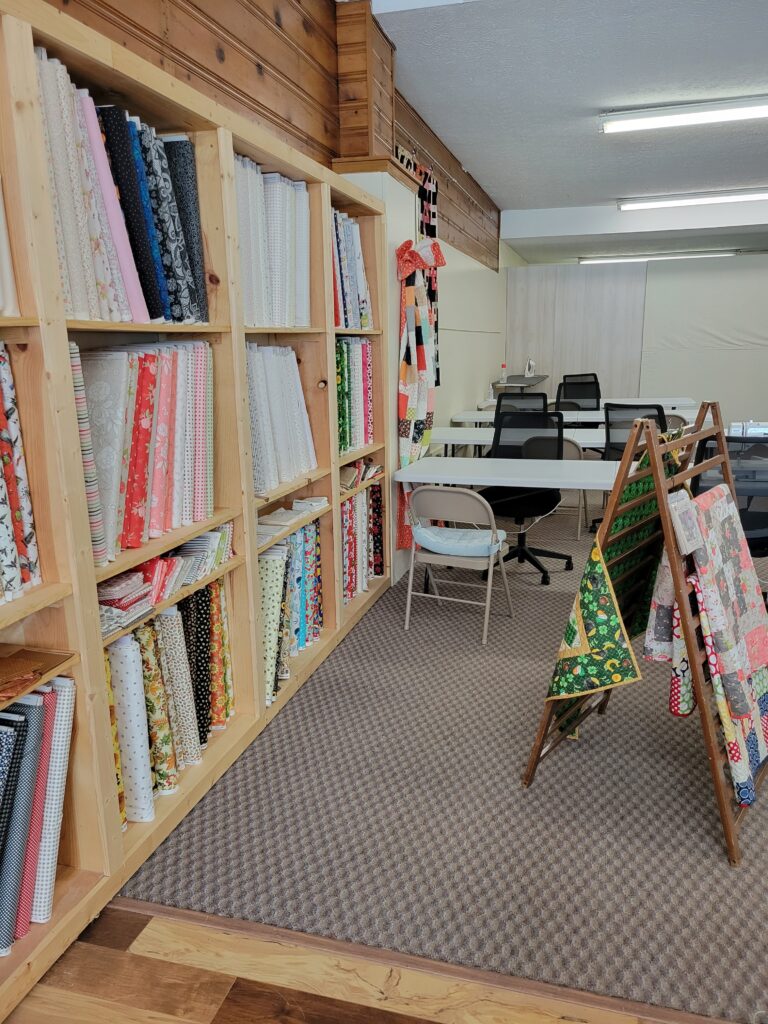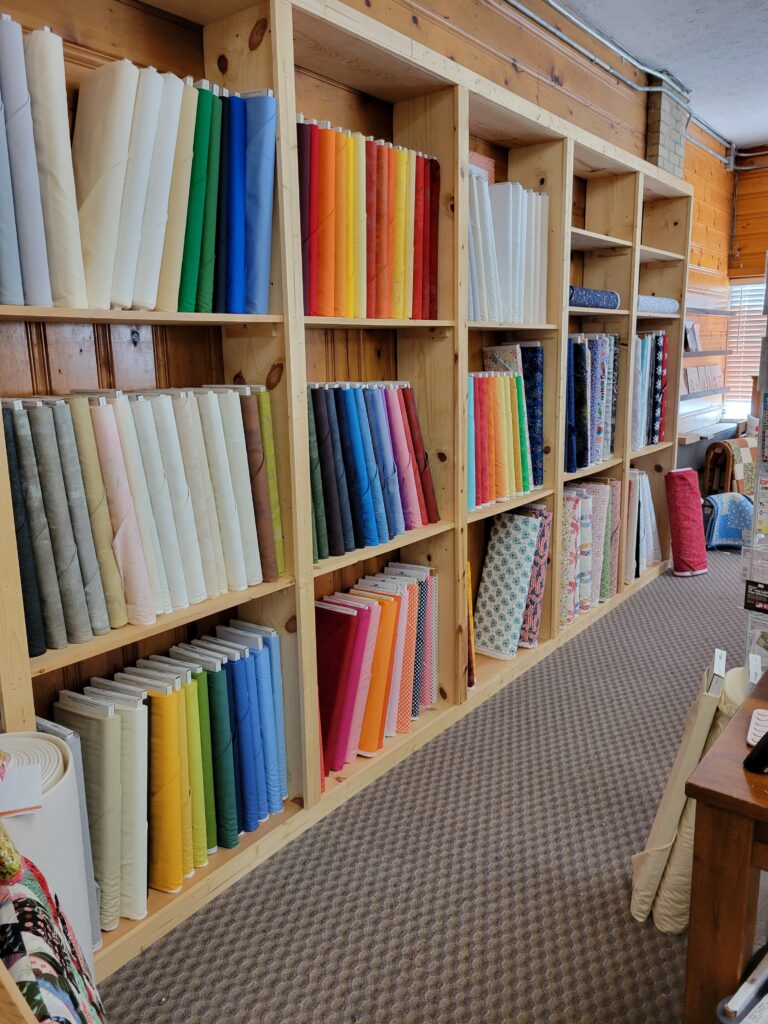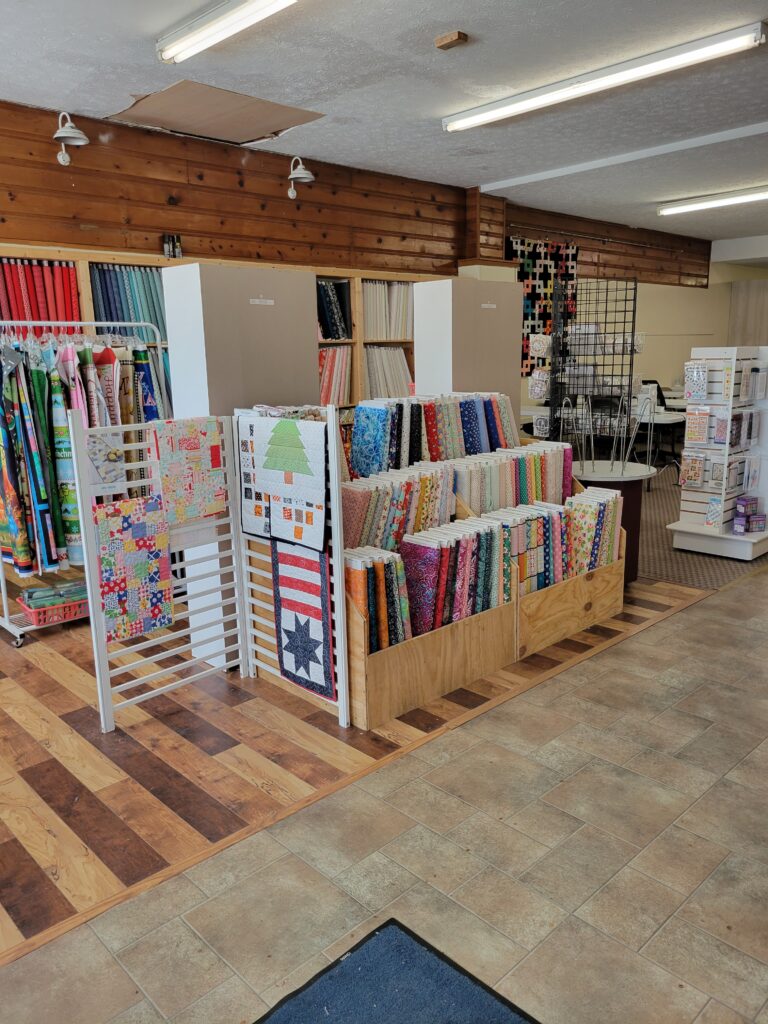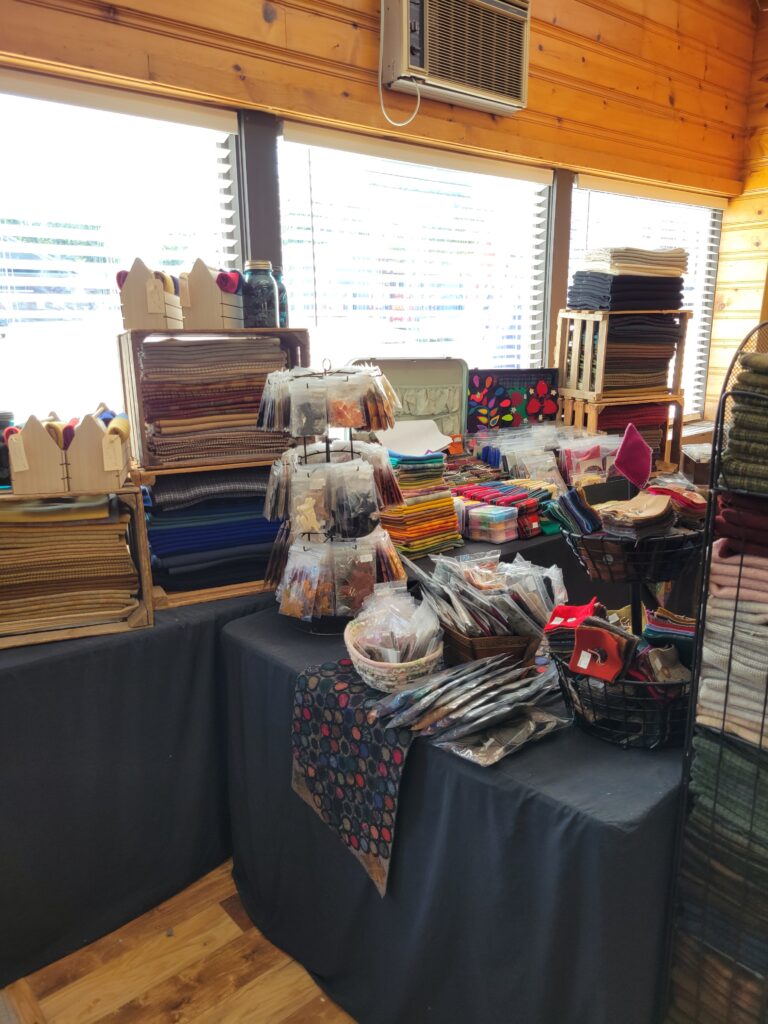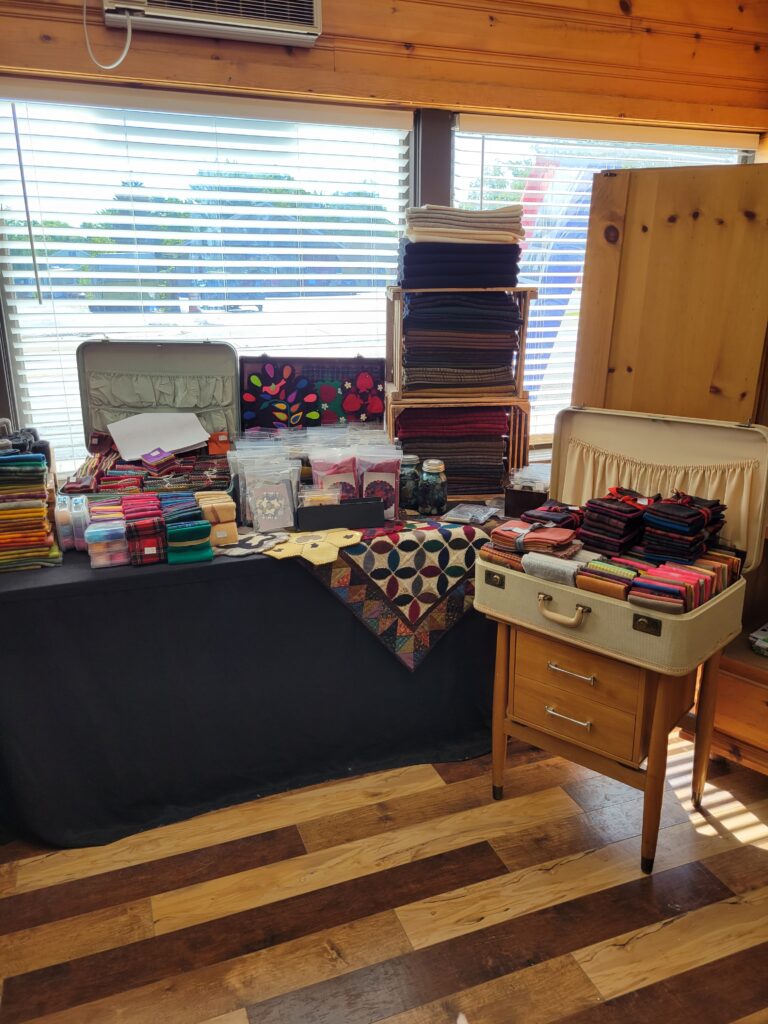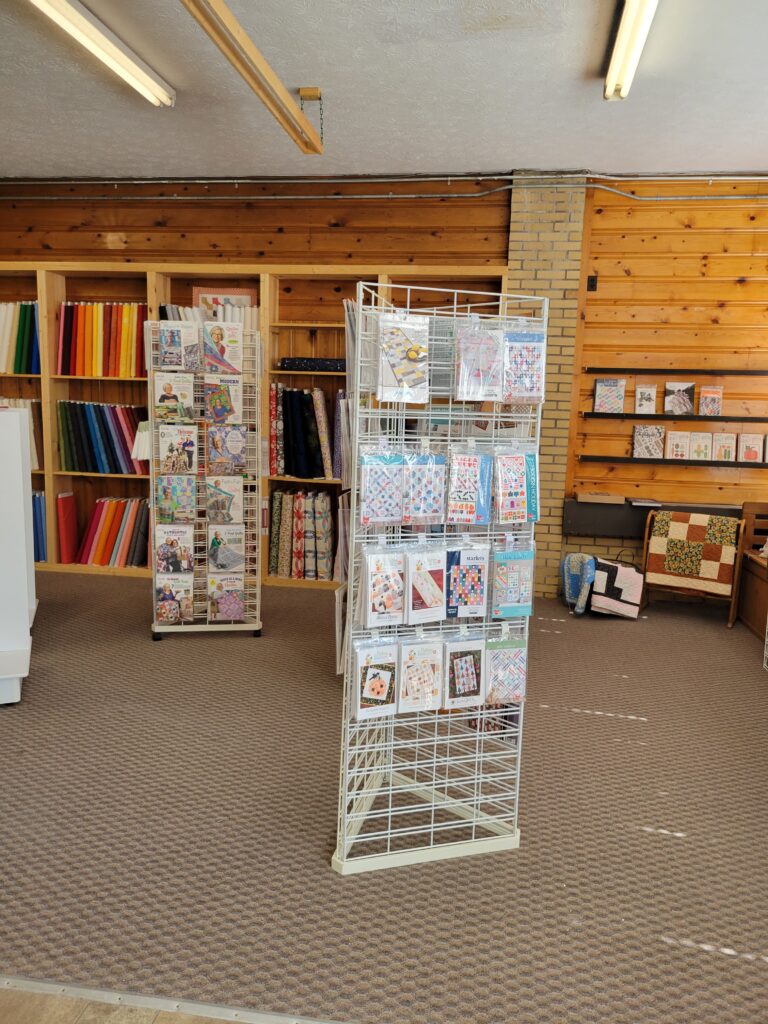 ---
— 2023 Contest Customer Comment —
"The proprietor is ALWAYS pleasant, welcoming and helpful. If something is not in stock she has always ordered the item for me. The shop is well organized and it is easy to find things."
HOWARD
---
Please tell us about your staff.
Tina said, "I do not have any staff. I am a one man show."
---
Please tell us about any upcoming special events at your store.
The shop hours are Tuesday to Saturday 9 to 4. Anytime the shop is open there is space to sit and sew.
Alpha to Omega is participating in the All Ohio Shop Hop. Each participating shop will have exclusive All Ohio Shop Hop fabric.
---
In Closing
When asked about the impact of the Local Quilt Shop Contest, Tina said, "It has led more customers to check out the shop and take advantage of the sit and sew area."
---