The Old Country Store — Intercourse, PA
This runner up winner is no stranger to the winning circle in our LQS Contest. After winning Grand Prize in our first contest, they featured in our top stores every year since.
Jan, Dean, and their team are known worldwide for high-quality quilting fabric, top-notch customer service, and great prices!

Thank you for all you do!
Trunk Show Schedule: As a five time top shop, Old Country Store is not only getting a 6 models from ByAnnie.com and 3 from Lynne Wilson Designs for 30 days — they are also getting a VISIT FROM ANNIE.
Sign up today and reserve your spot! There are two events scheduled:
June 27, 2022 — Annie will present a Lecture & Trunk Show
June 28, 2022 — Annie will teach a VIP Workshop on the Catch All Caddy
Can't make it for those two dates? Be sure to swing by the shop during the month of July to see the trunk show!
---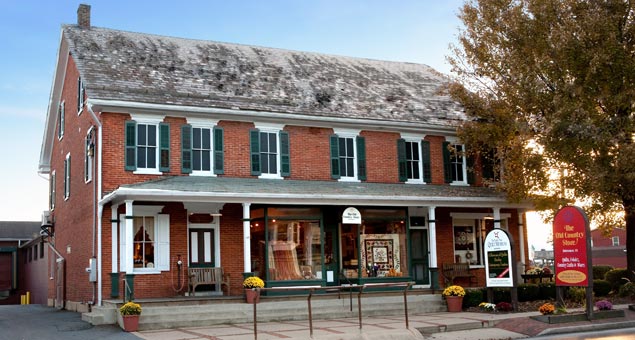 "Home of the handmade quilt. Named One of the 10 best quilt shops in the United States by Better Homes and Gardens' Quilt Sampler Magazine, The Old Country Store carries the highest quality, locally-made quilts in the area–at the best prices. Whether you choose traditional patchwork or contemporary applique, everything we offer is hand-quilted, and we guarantee our quilts will serve as family heirlooms for years to come."
— The Old Country Store
---
Voters Shared
This year The Old Country Store customers acknowledged their friendly, helpful, and knowledgeable staff as well as their amazing selection and variety.
I was a new beginner and the patience given to me was so valuable at the time. They encouraged me to continue, guiding but not driving me to be a better quilter. Not once was I made to feel discouraged. (The store) has a welcoming atmosphere, without any pressure to buy. It is always wrapped in love.

— Sylvia
(The store is) always on top of the latest trends in fabric and patterns. They have the best workers who will help me decide on colors, etc. (I) also love their selection of books!! And love taking classes as they have such wonderful teachers in a lovely space.

— Barb
Staff go out of their way to find what you are looking for, or help you with selecting a fabric that plays with your project. It is a dream shop, and I love going there!

— Beverly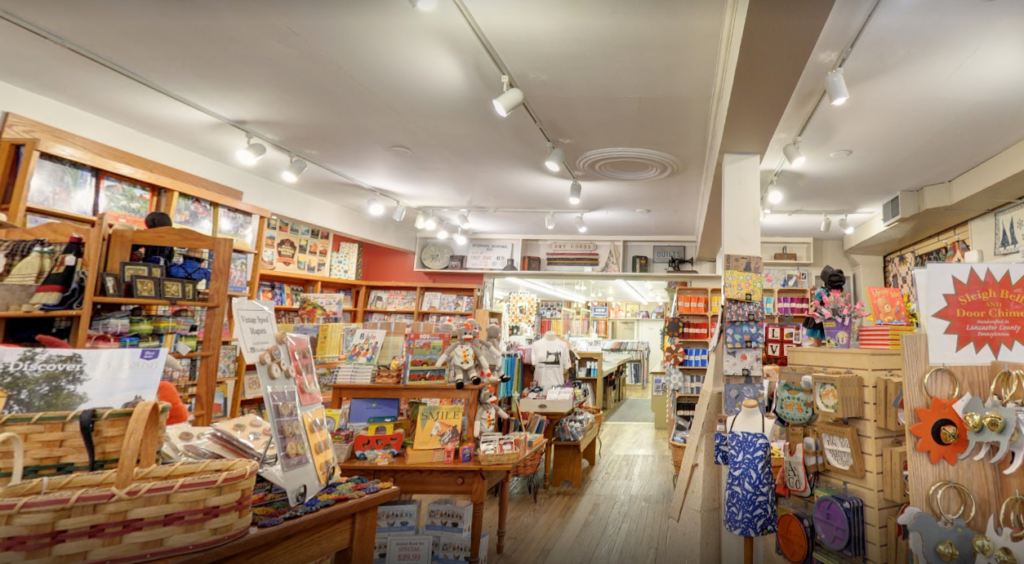 You can learn more about the Old Country Store's rich history and what they have to offer on their website. They have fascinating photos from back in 1833 when their three-story brick building was first built.
---
The 2022 Local Quilt Shop runner up prize includes:
$500 in store credit from ByAnnie.com
A free ByAnnie trunk show of 6 models and 6 patterns for each model
A special Local Quilt Shop marketing package valued at $500 from ByAnnie
$400 store credit from Jaftex made up of $100 each from

Blank Quilting Corporation
FreeSpirit Fabrics
StudioE Fabrics
Henry Glass & Co., Inc

Full conference and exhibit access and a special highlight on the online channels for h+h america's 2022 Chicago trade show, and
A free Lynne Wilson Designs trunk show of 3 models and 6 patterns for each