For 2023 we expanded our prize offerings to include one Grand Prize and individual regional prizes for each province or state of Canada. This year, we sourced over 5,400 votes for 97 stores.
With 1677 votes in the 2023 contest, Quilts By The Bay really knocked it out of the water (or bay, in this case).
Customers overwhelmingly mentioned their fun Friday Night Frenzy events and the strong worldwide community that they have created.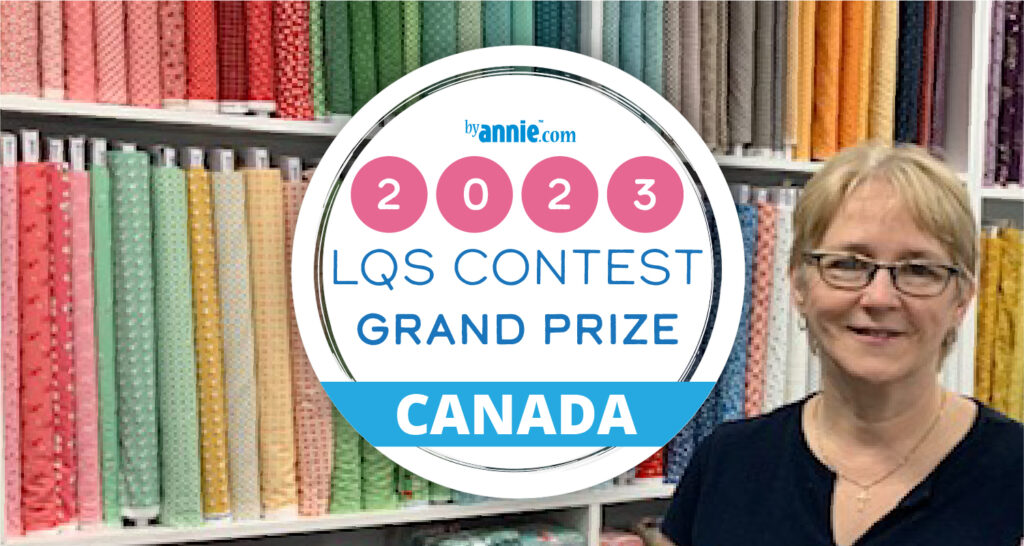 Regional Prizes – Canada
We had ten winners this year. Each are listed below with their region and website linked.
We will be adding highlight blogs for each through 2023 to share more about each store. Please check out the blog calendar here.