---
The Fabric Snob in Winnipeg is our regional winner for Manitoba, Canada!
Customers are loving this new fabric shop that started out as a cloth diaper business. Read on to learn more!
---
Please tell us your store's story.
The Fabric Snob started in Lindsey's basement almost 10 years ago. What started as a journey to provide stylish cloth diaper fabrics to Canadians has bloomed into what it is today.
The store moved from her basement to a retail space in our small rural town, Riverton, and then to a large retail space in the big city!
Our goal is to get high quality, on-trend fabrics into the hands of as many people as possible!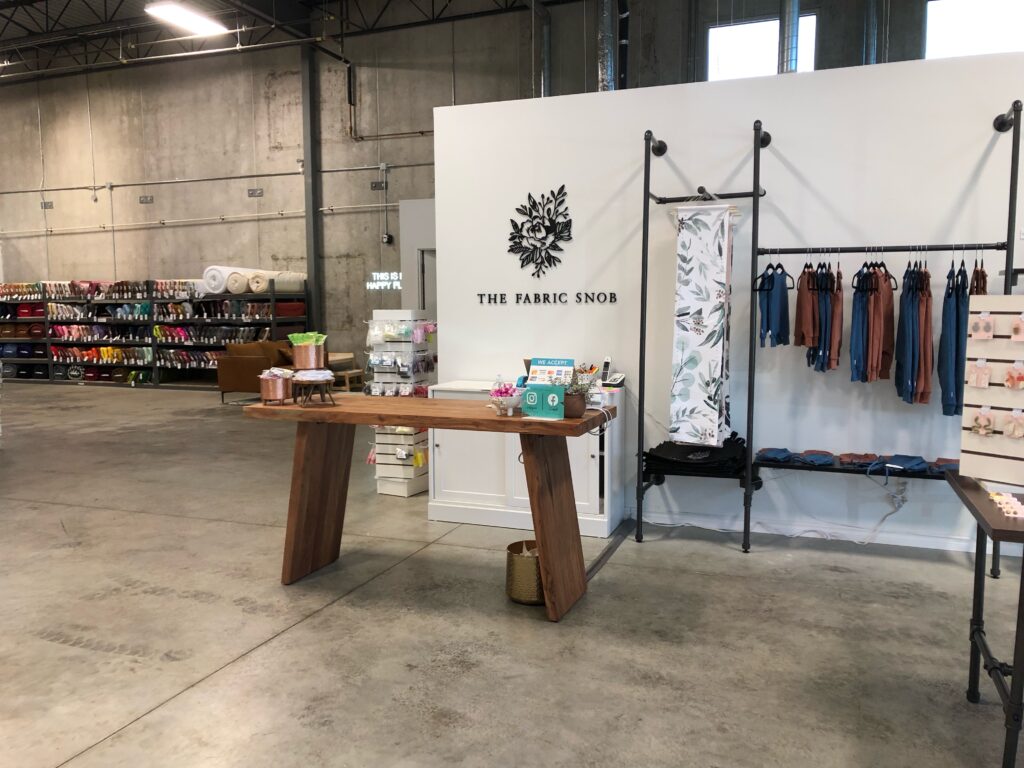 ---
Lindsey was raised on the rural prairies and that is where the Fabric Snob began. She has always loved crafting and making of all sorts. She is also a Registered Veterinary Technician and has a passion for animals.
She is a wife and mother, and also loves traveling, gardening, reading, and board games. Currently she is very into paint-by-number and gem painting while watching TV!
---
For those who have not seen the store, please describe it.
Our store is 4,200 square feet of warehouse and retail space. Our retail space is about 1/4 of that, with a classroom for learning and growing! We have large windows with lots of natural light, with an industrial feel to our décor.
Lindsey loves florals so you will always find them incorporated somewhere. We want our space to feel bright, airy, and colorful.
We specialize in high quality knit fabrics, but also have quilting cottons, flannel, fleece, minky, linen, notions, and locally handcrafted items. We also offer large format A0 printing services in full color or black and white!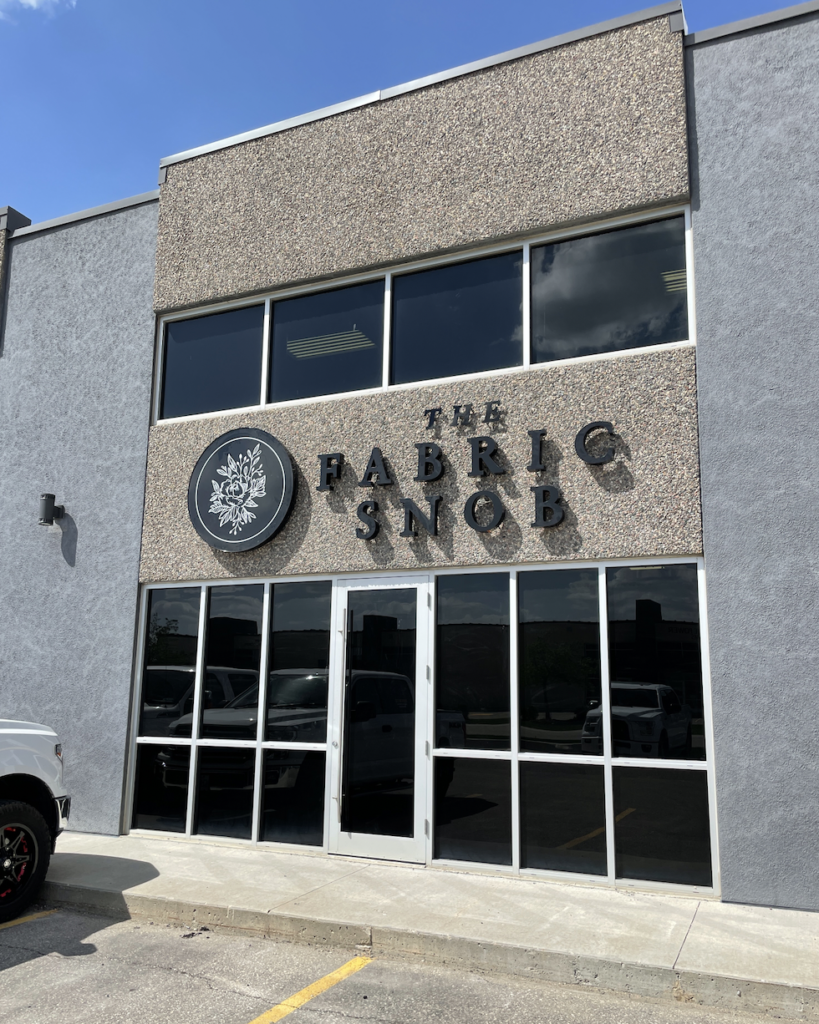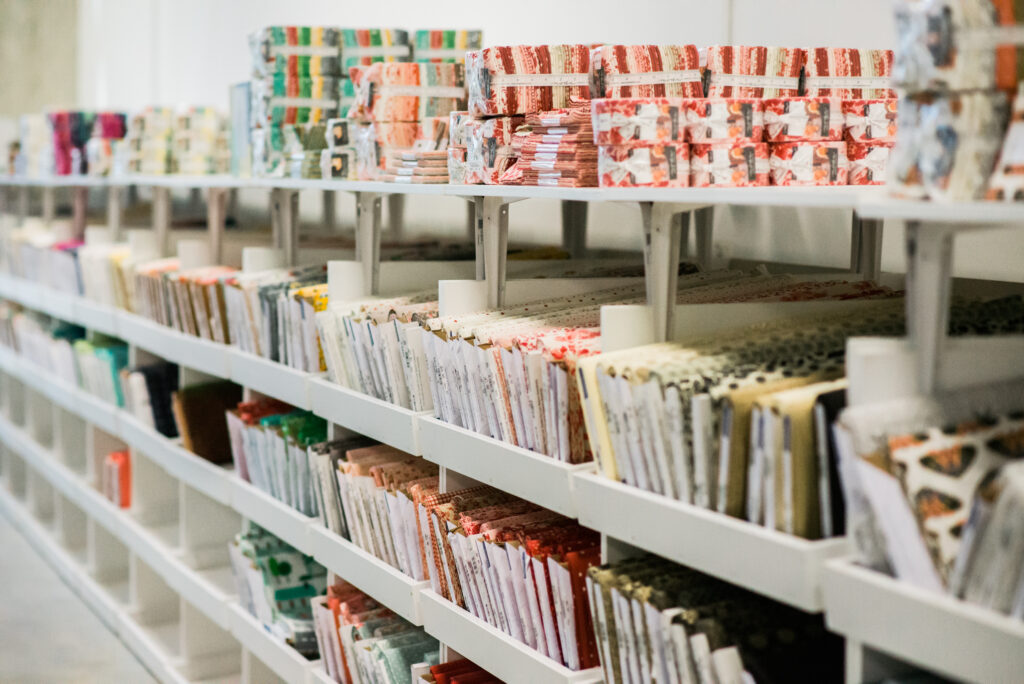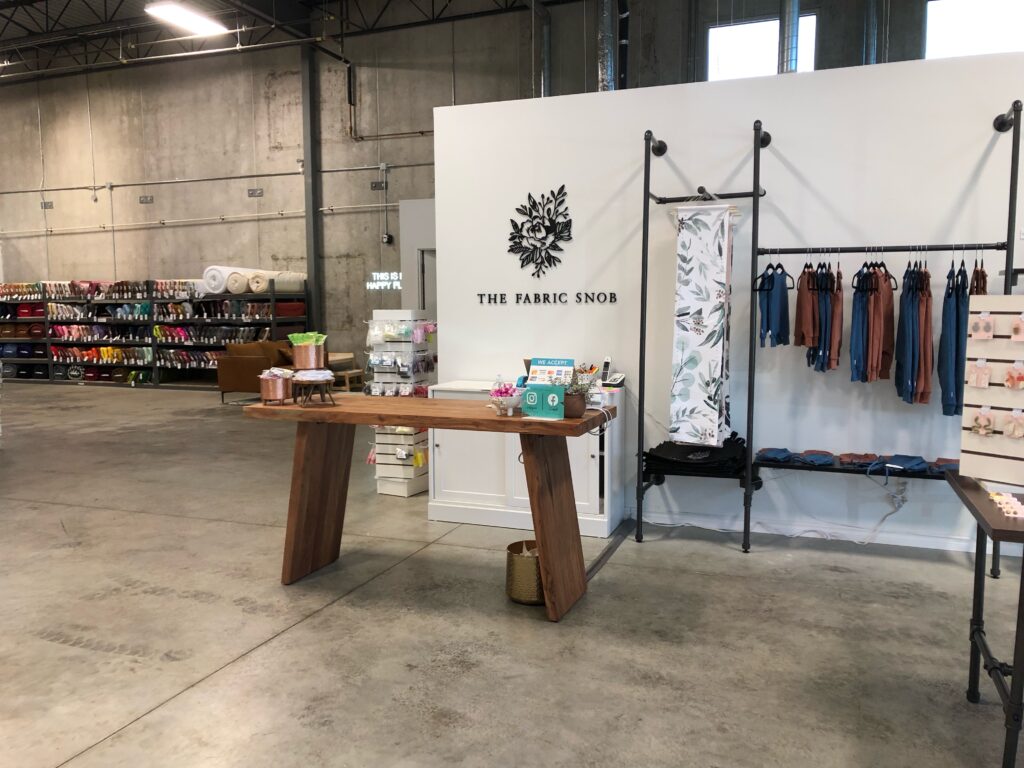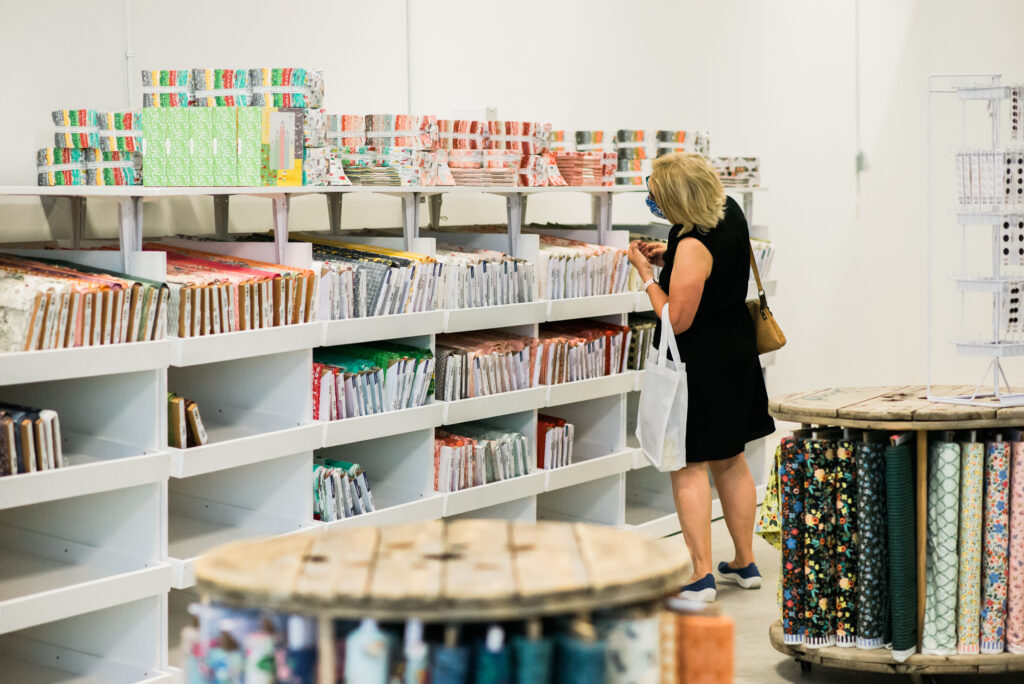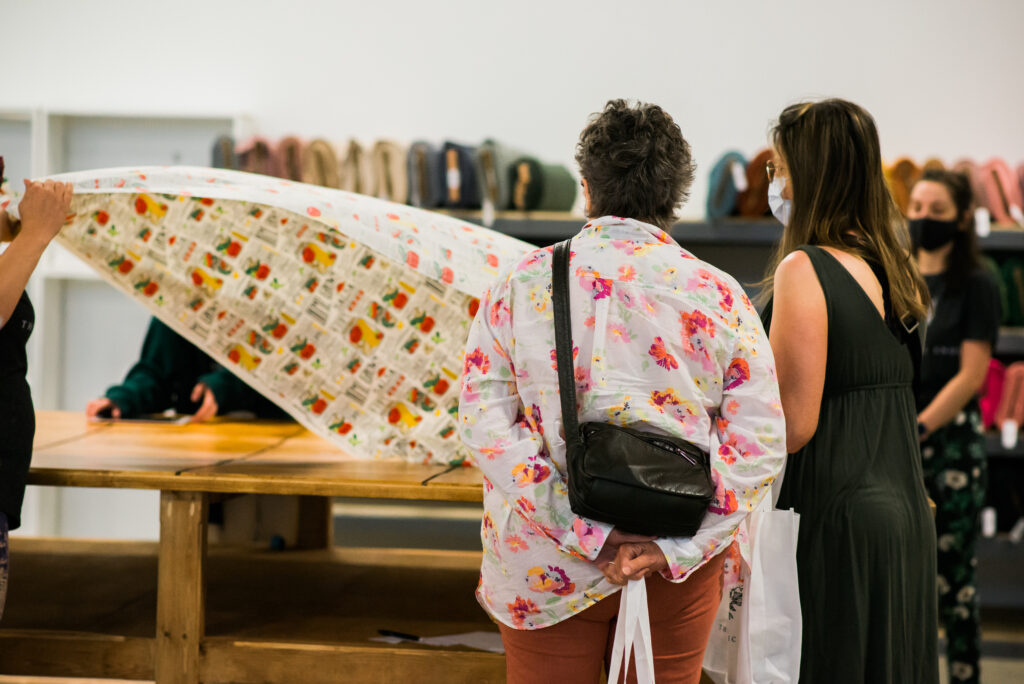 ---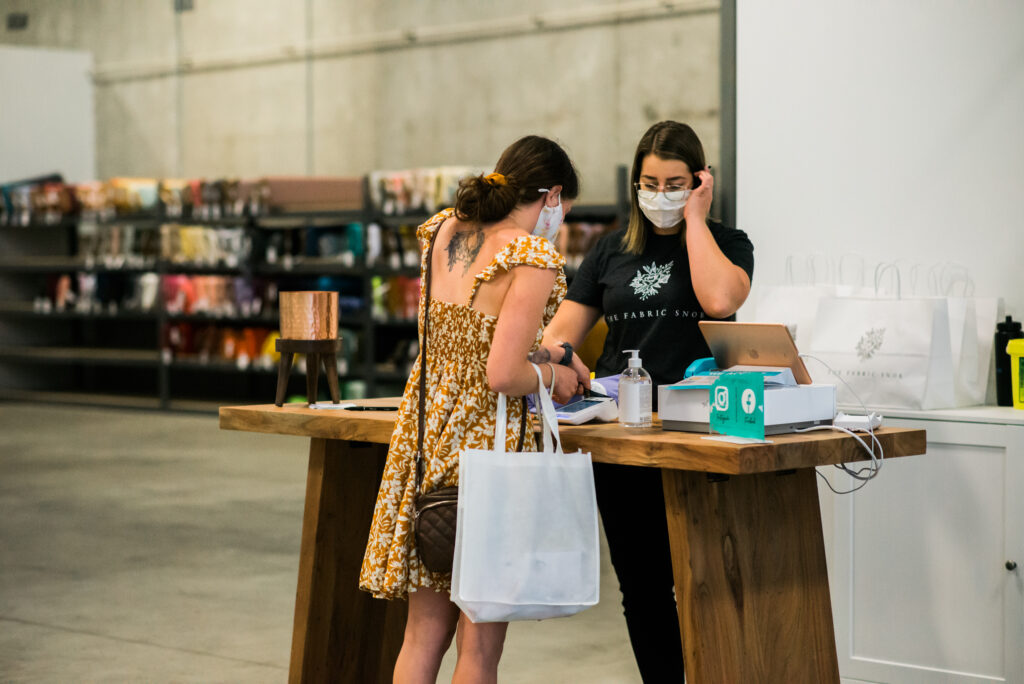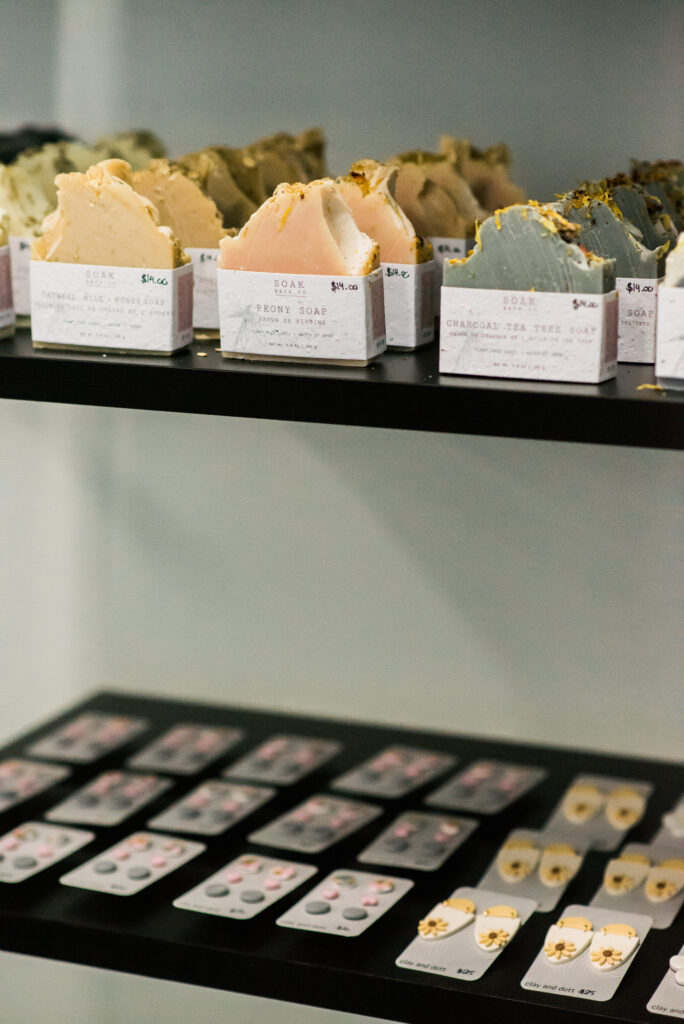 ---
— 2023 Contest Customer Comment —
"Amazing service, and they always choose great products that I can
count on!"

MEGHAN
---
Please tell us about your staff.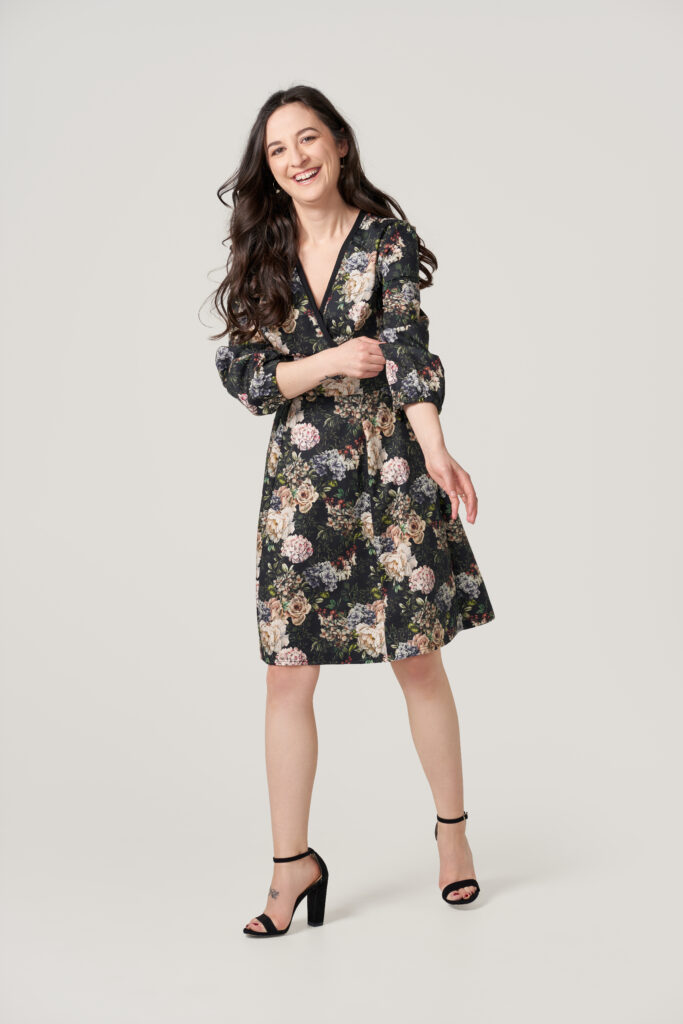 Brianne has been instrumental in setting up our Winnipeg store. She is positive, hardworking, and organized.
Sheena moved with our Riverton warehouse to Winnipeg, and we could not have done it without her. She is extremely efficient, hardworking, and hilarious.
We are so fortunate to have both of them on our team!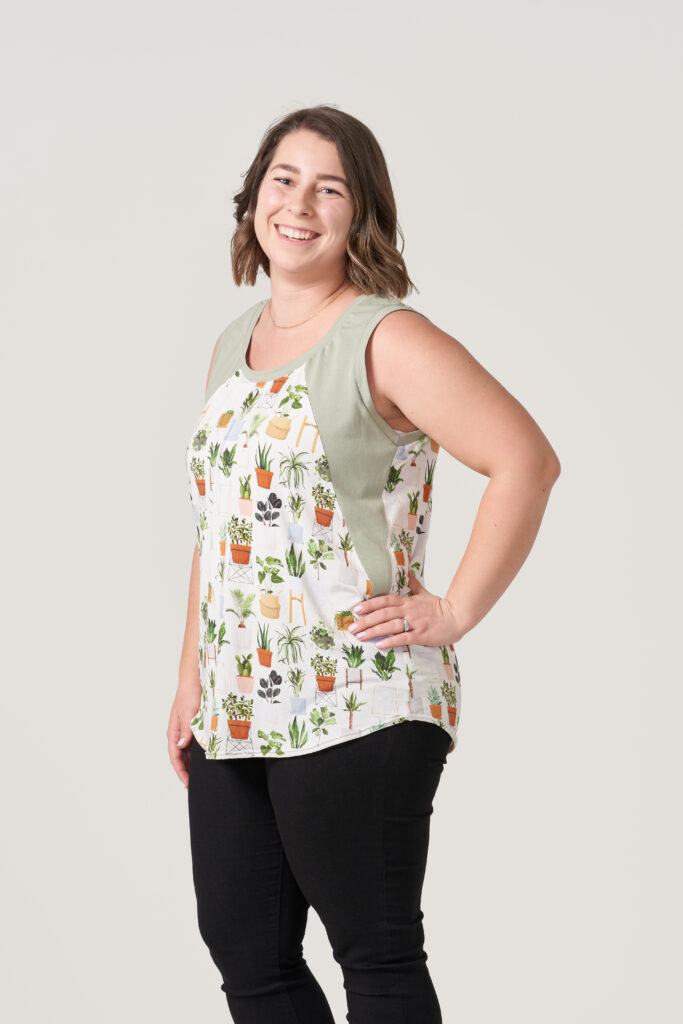 ---
— 2023 Contest Customer Comment —
"They have a great selection of sewing and quilting fabrics and
supplies with super sales. I have only ordered online since they are
out of my province and they have sent out my orders in a timely
fashion. The staff have been a treat to deal with."

HELEN
---
Please tell us about any upcoming special events at your store.
We are launching in person classes again very shortly, and we will have our 2 year anniversary of our Winnipeg store coming up in June!
---
In closing
When asked about the impact of the Local Quilt Shop Contest, The Fabric Snob replied: "This has been so important for visibility for us, especially as a small business that is still trying to find its way in the world. It means so much to us that people voted for us!"
---