---
Stitch n' Snip in Garden Valley is our regional winner for Idaho!
This destination quilt store is in a beautiful location and offers an amazing variety of fabrics and much more! Read on to learn more.
---
Please tell us your store's story.
Stitch n' Snip began in 2004 when Rena and her husband moved to Garden Valley, Idaho, a little piece of heaven in the mountains.
There Rena started her dream of owning a own quilt store. When she opened she also offered scrapbooking. Hence the name: Stitch (for quilting) and Snip (for scrapbooking).
But as flavors change in retail so do we, and the scrapbooking room changed to knitting, and then was changed to wool applique and embroidery.
Anna helped open the store and then went on her own learning journey and has been back for 10 years working alongside Rena. They are very excited that 2024 will be their 20th anniversary!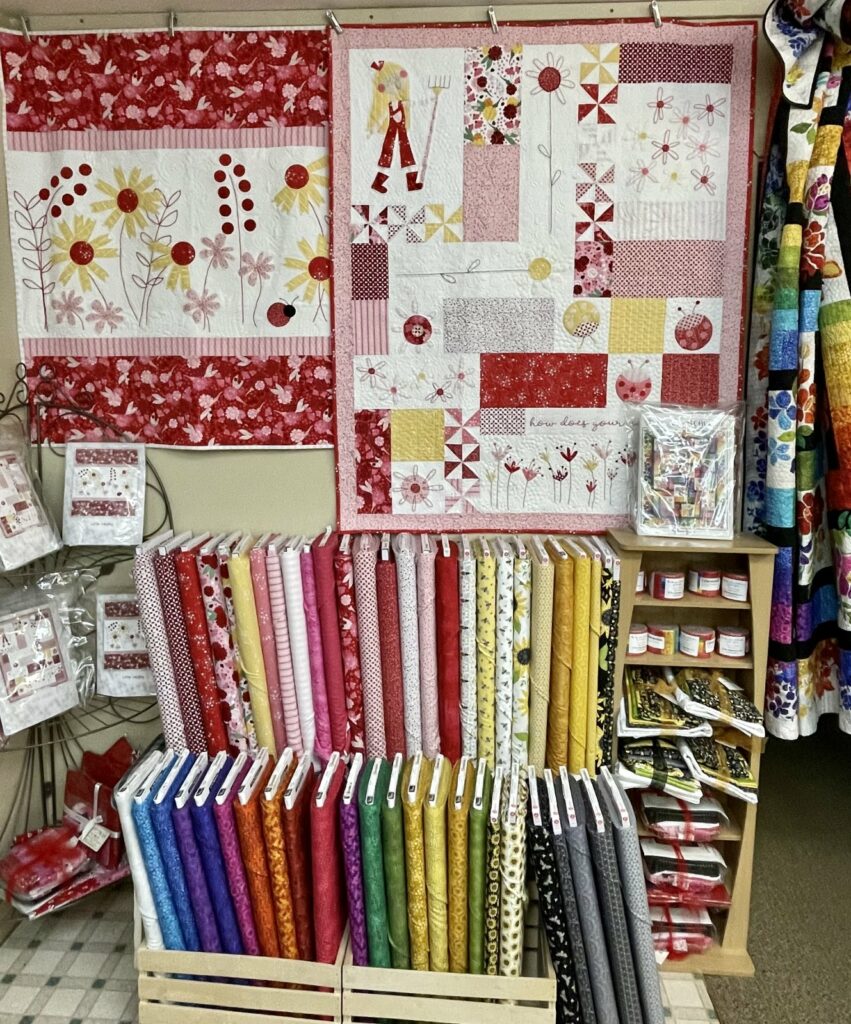 For those who have not seen the store, please describe it.
Rena said, "At Stitch n' Snip you'll find endless possibilities for your next quilting adventure in the mountains of Garden Valley, Idaho. We offer the largest selection of batiks in Idaho (over 2000 bolts), 100% cotton fabrics, 108" backings, flannels, cuddle fabrics, hand dyed wools, and more!
Stitch n' Snip's storefront is about 2500 square feet. We also have a classroom studio which is around 1500 square feet, where we teach classes and workshops/retreats. We run over 12-20 BOM programs a year, and also teach paper piecing, bags/purses, traditional piecing, and much more!
We are definitely a destination quilt store, and we are known for our kits. We have over 100 samples hanging in the store year-round and have a kit to go with each one. We have had comments that our store looks like a quilting museum as there are so many samples to look at that you have to go around the store multiple times to get it all in. We just love it all, so you will find quilt kits that are laser cut applique, wool applique, paper piecing, easy piecing, lots of panel quilts and panels, but also have a lot of challenging and unique piecing quilts from small up to queen/king size."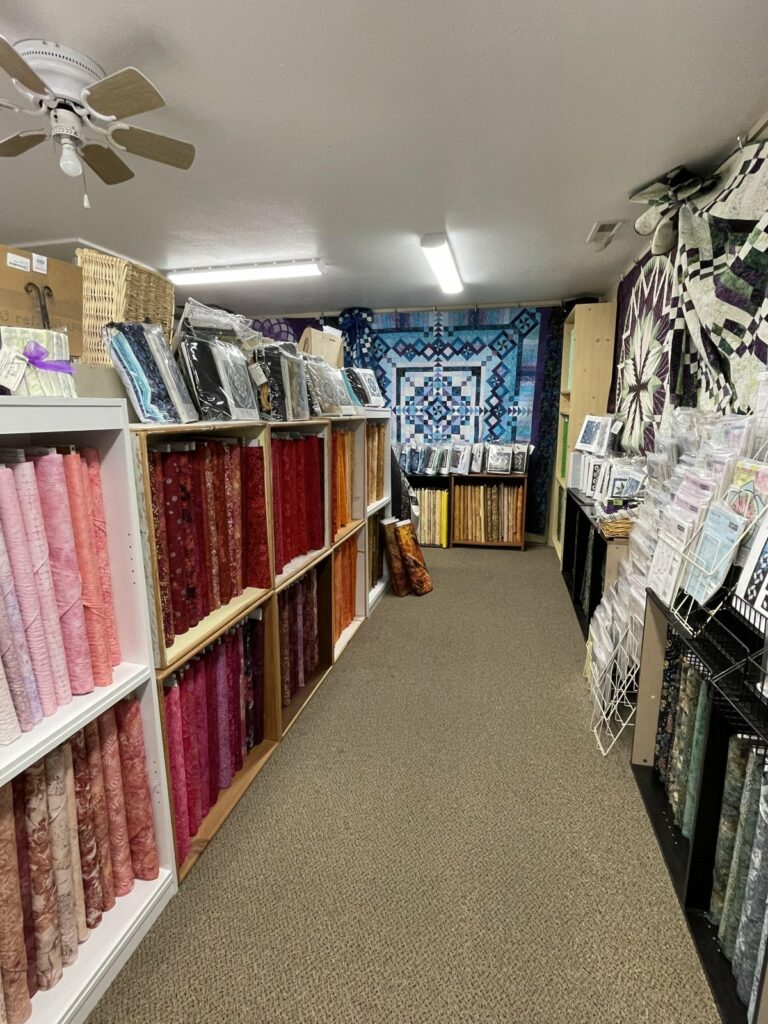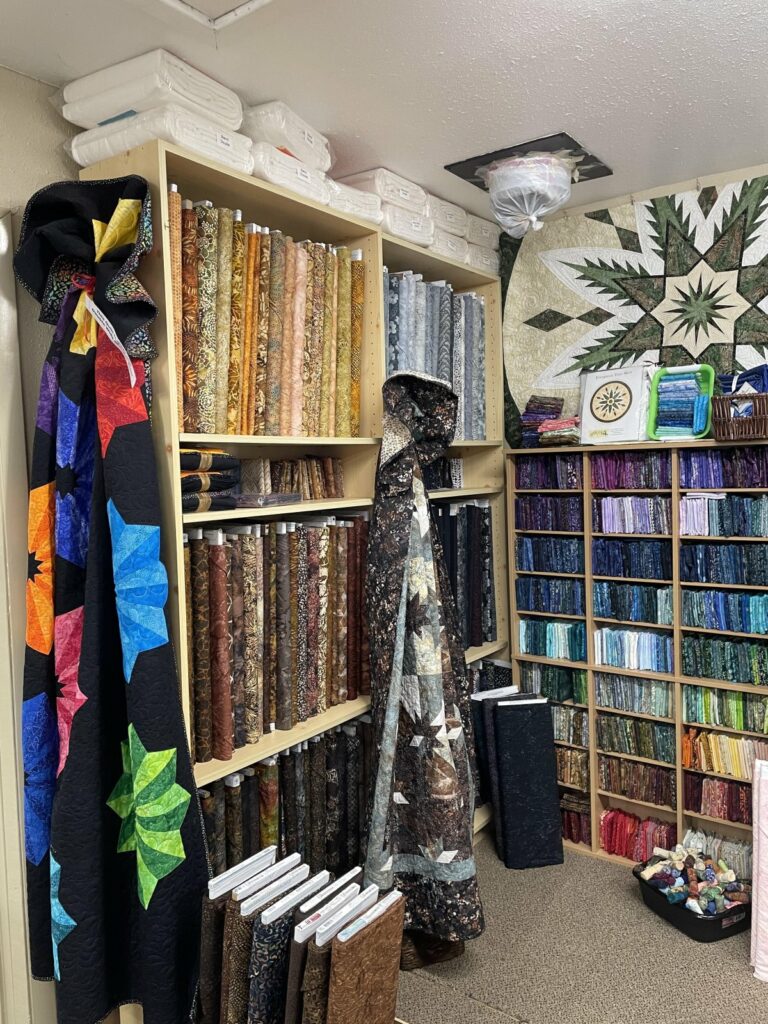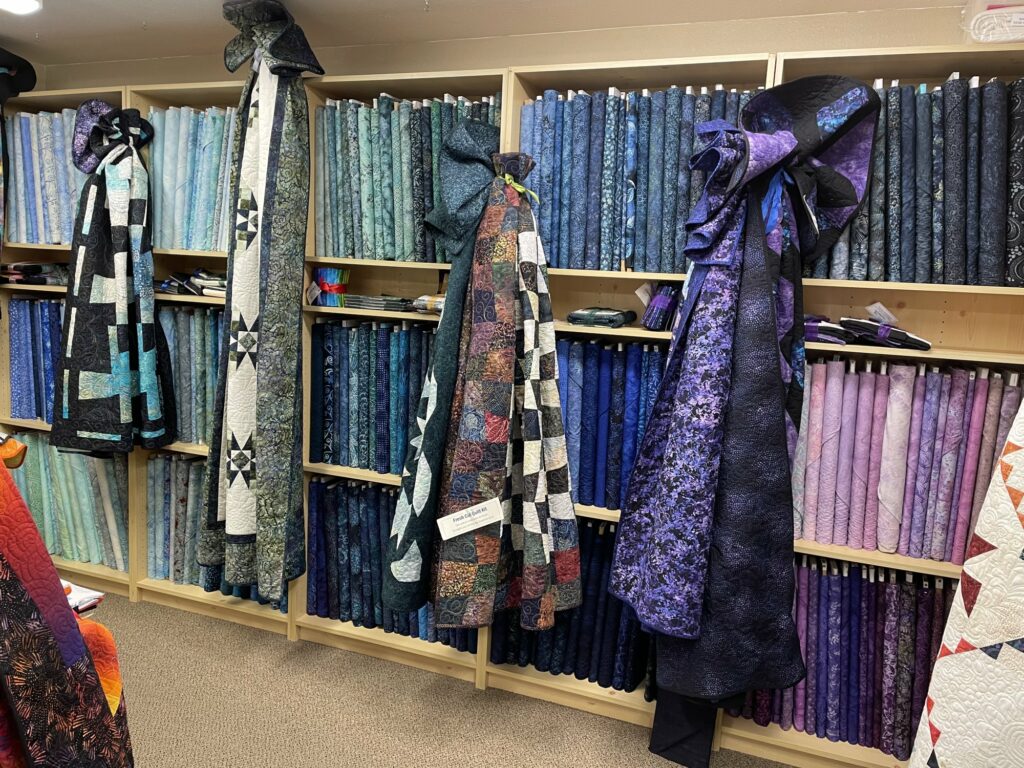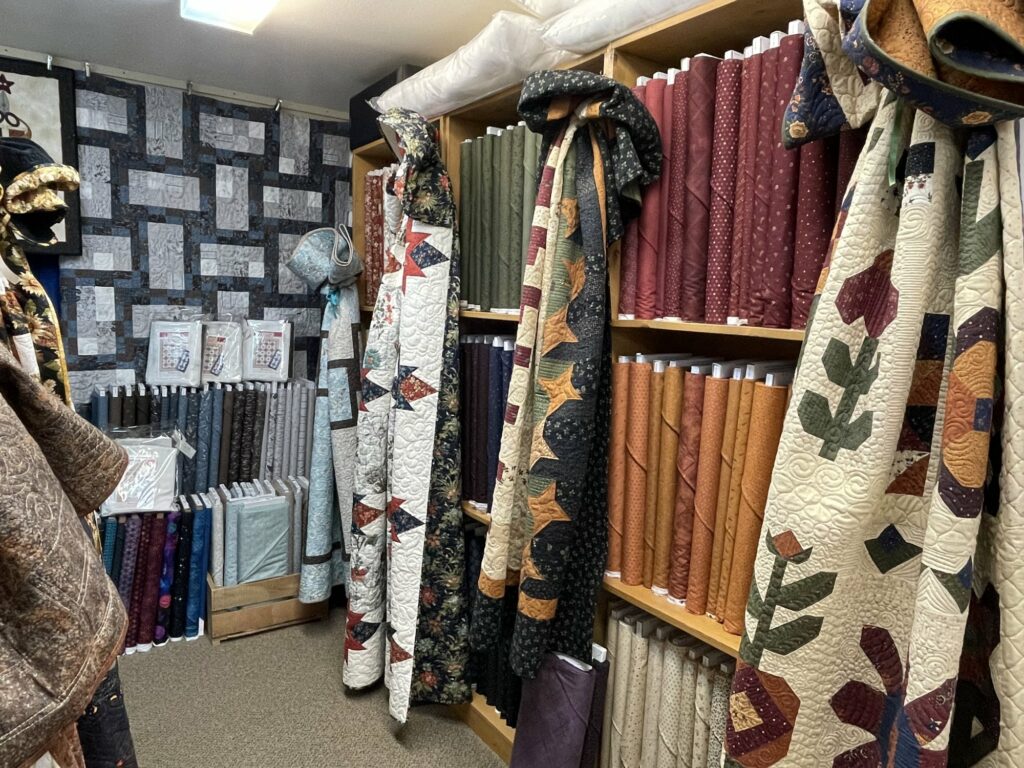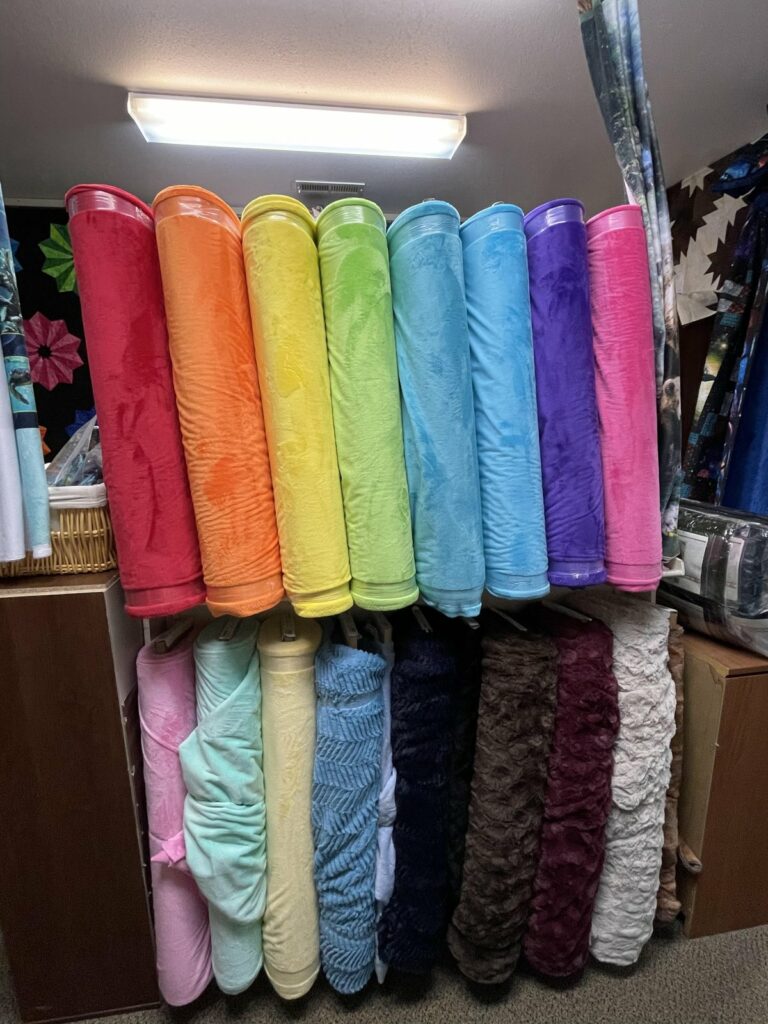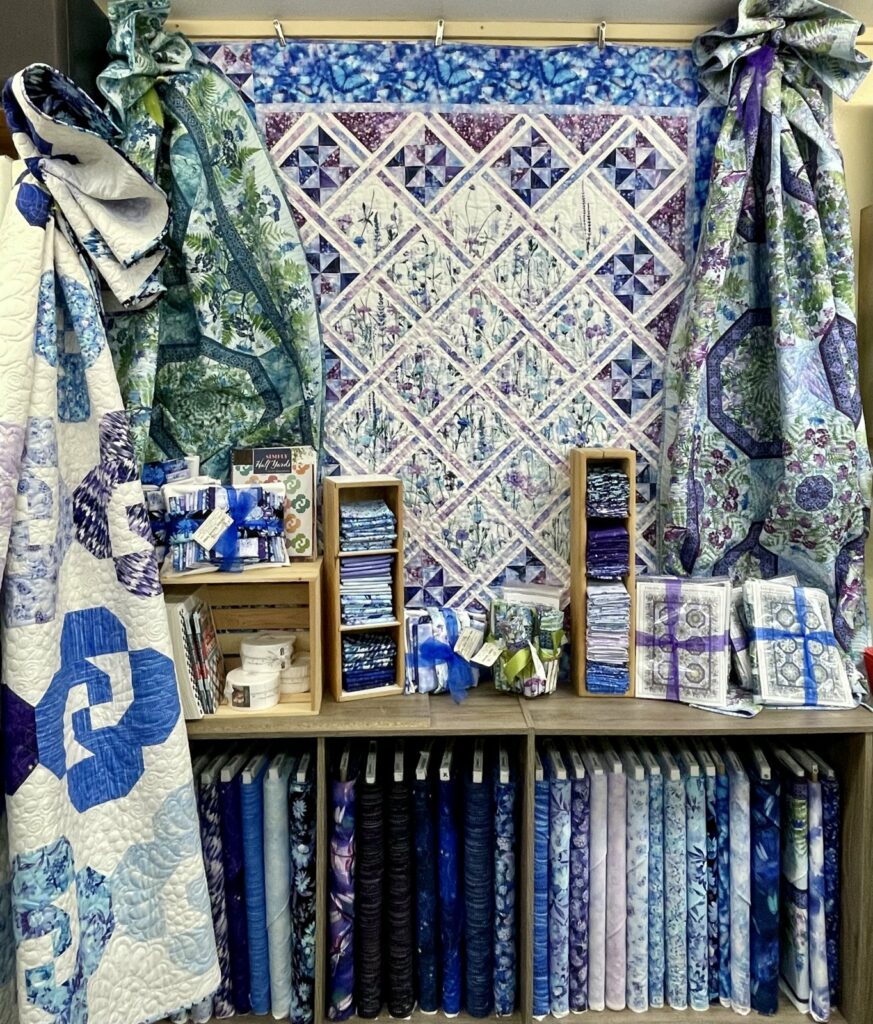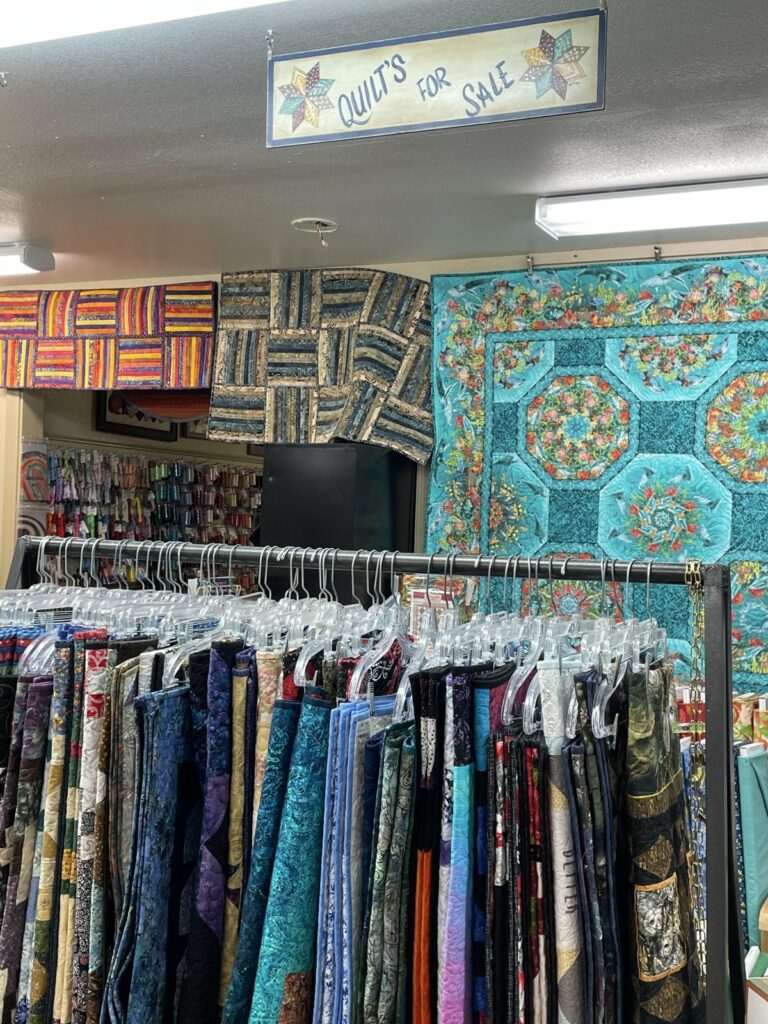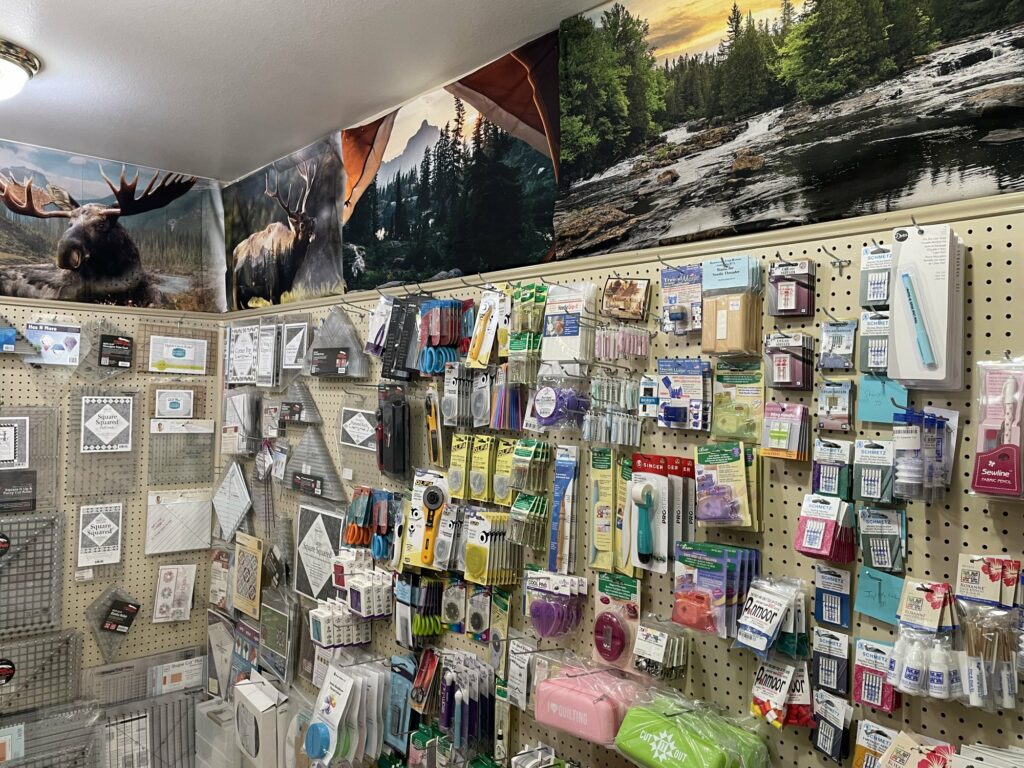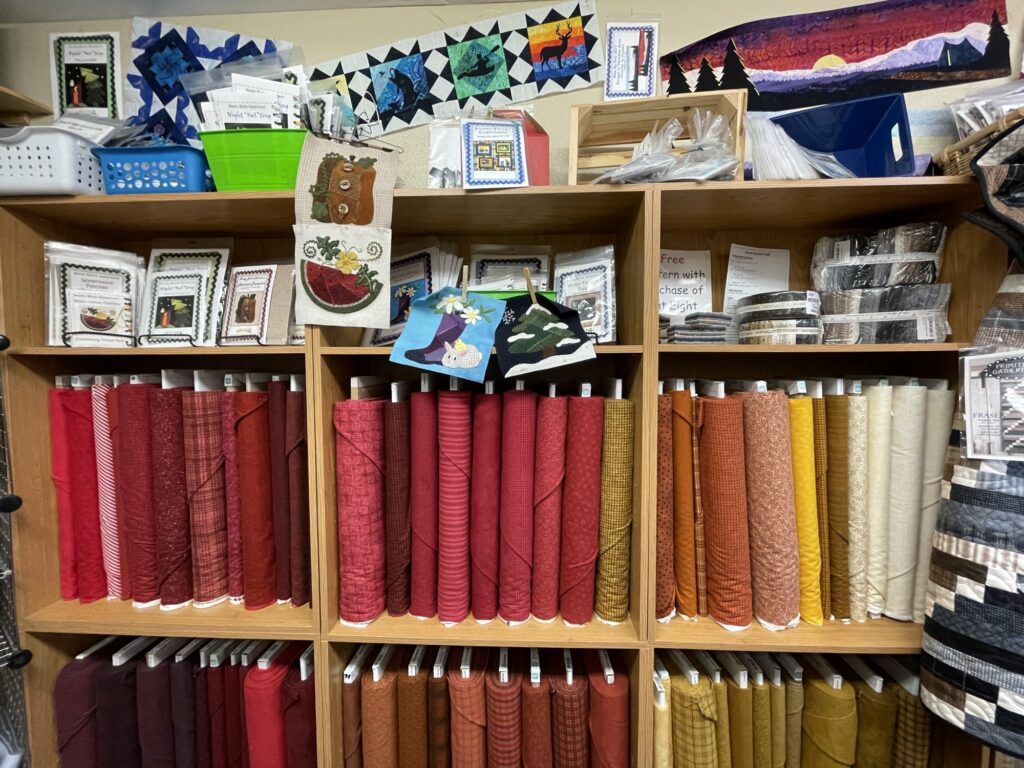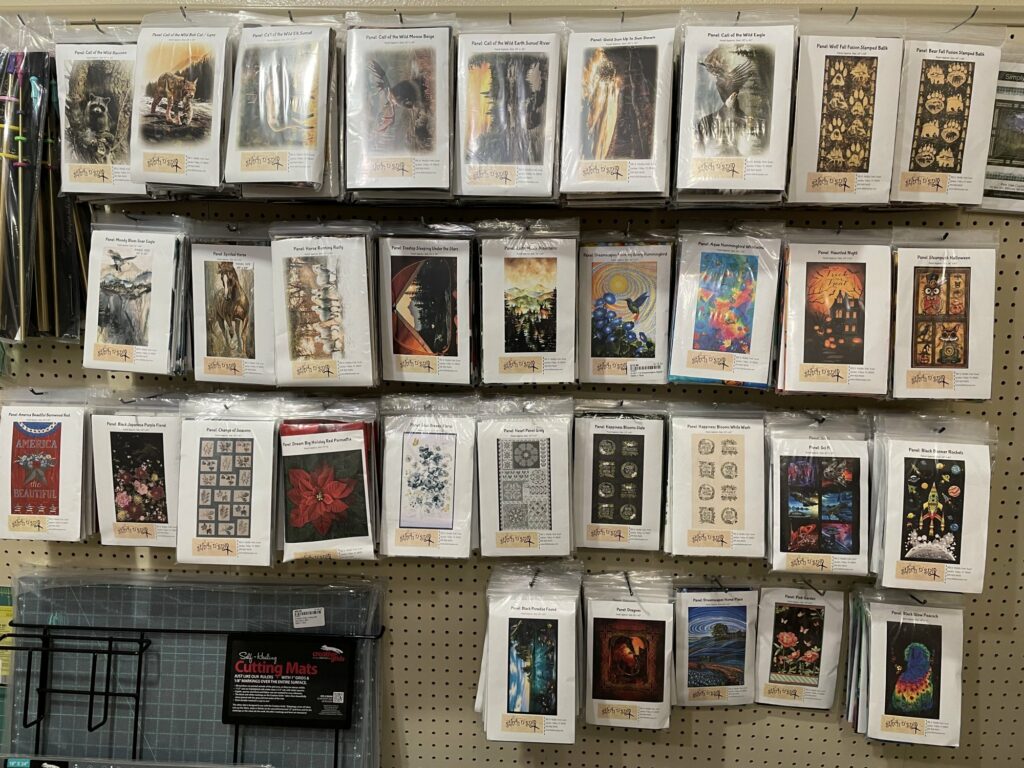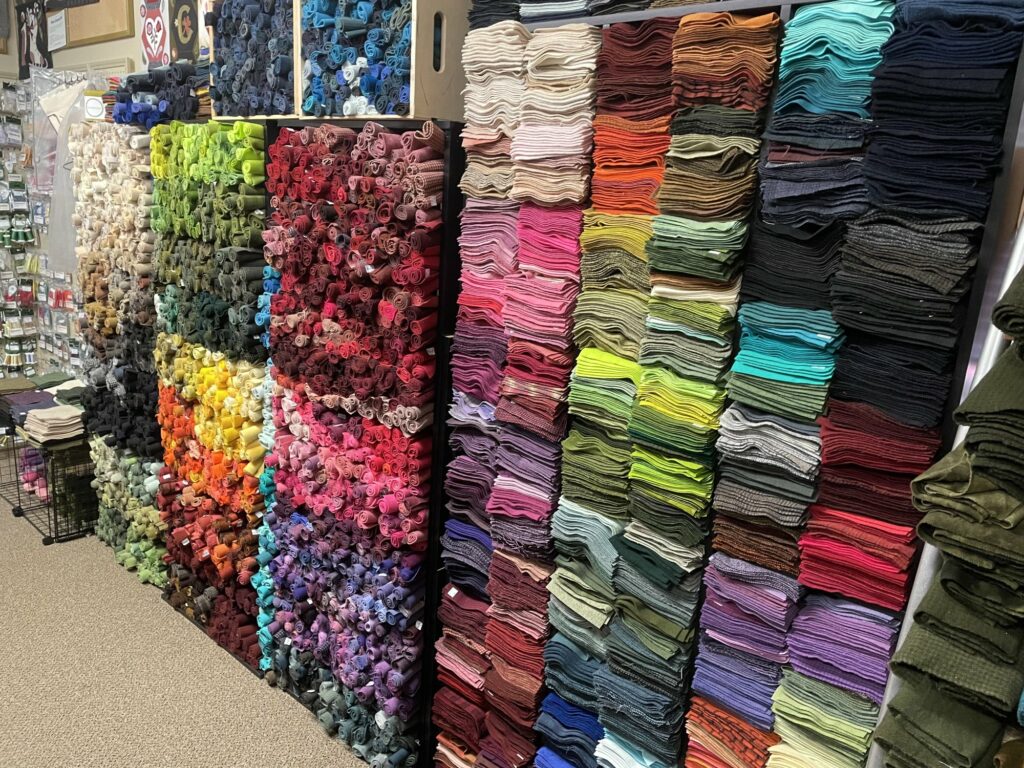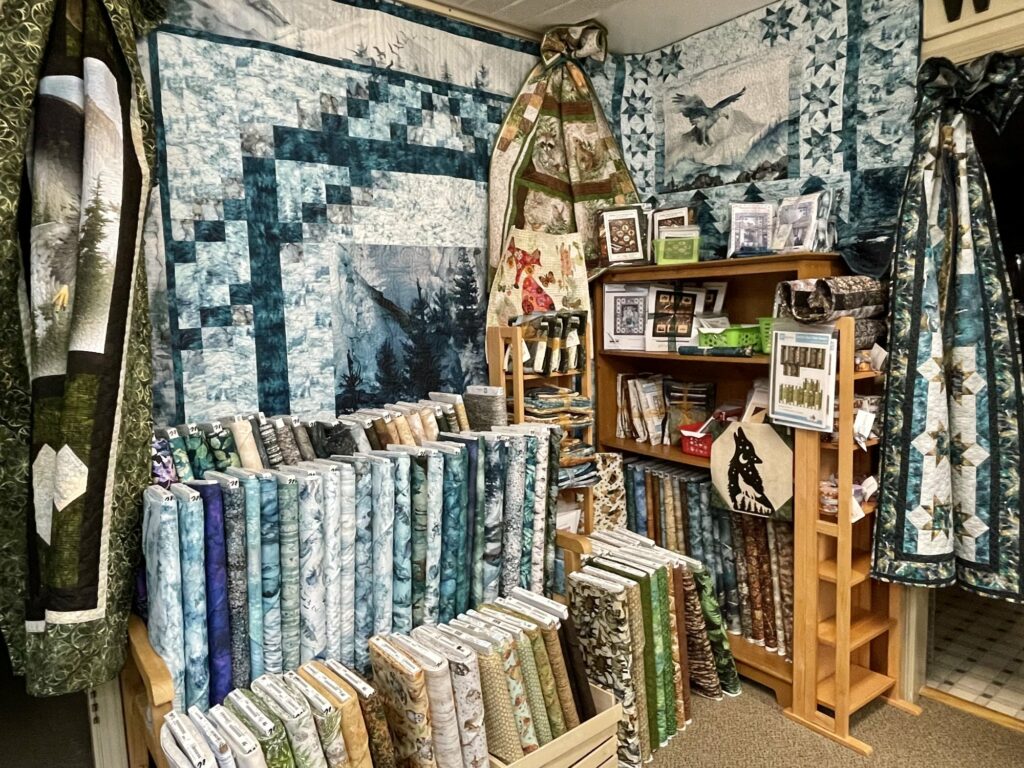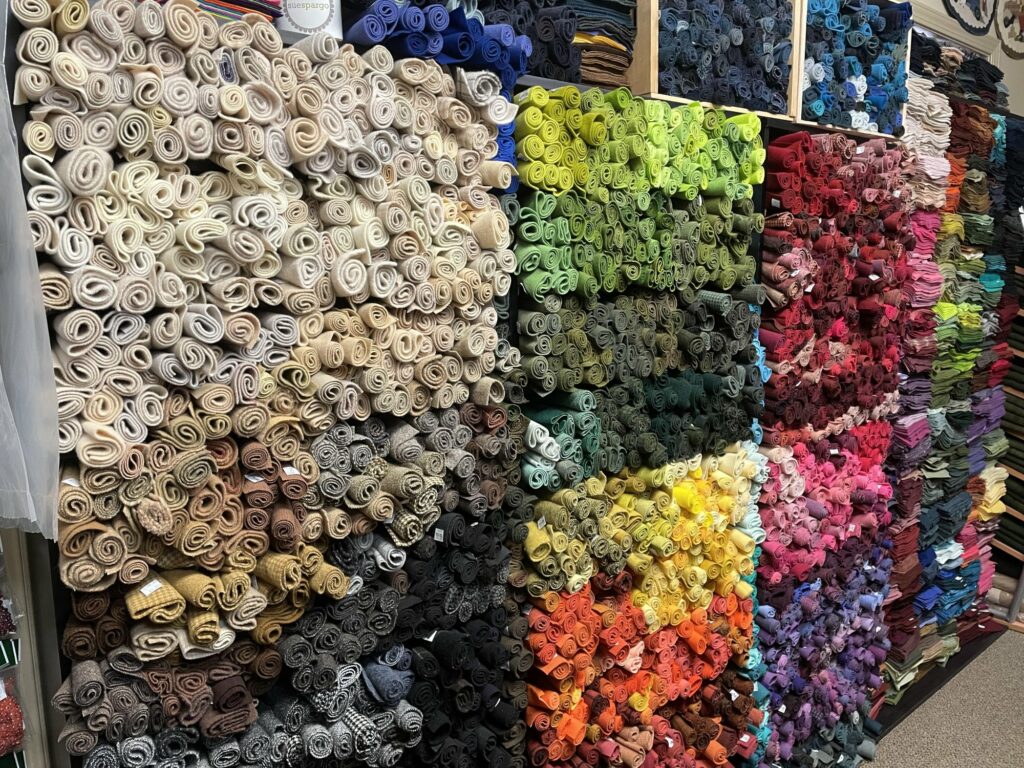 ---
Please tell us about your staff.
We love our ladies that help customers in the store and we have some great teachers that help spread the love of quilting!
Please tell us about any upcoming special events at your store.
Anna said, "Stitch n' Snip hosts many workshops, like a retreat but better — with smaller classes for more one on one help! We feed you yummy food and you get to sew, sew, sew. Escape to the mountains of Garden Valley, Idaho and learn many tips and tricks to help you on your quilting journey. We have one each month this summer, from open UFO styles to Judy Niemeyer Paper Piecing workshops.
We will be a vendor at the Boise Basin Quilt Show, September 29 & 30, 2023. It is a wonderful show with over 100 quilts on display and a lot of fun ideas and vendors!
Stitch n' Snip offers around 12-20 BOM programs a year. You can join us for an in store class in our classroom studio or we do offer subscriptions where you will receive a block each month in the mail to work on your own. It's like getting a present in the mail each month!"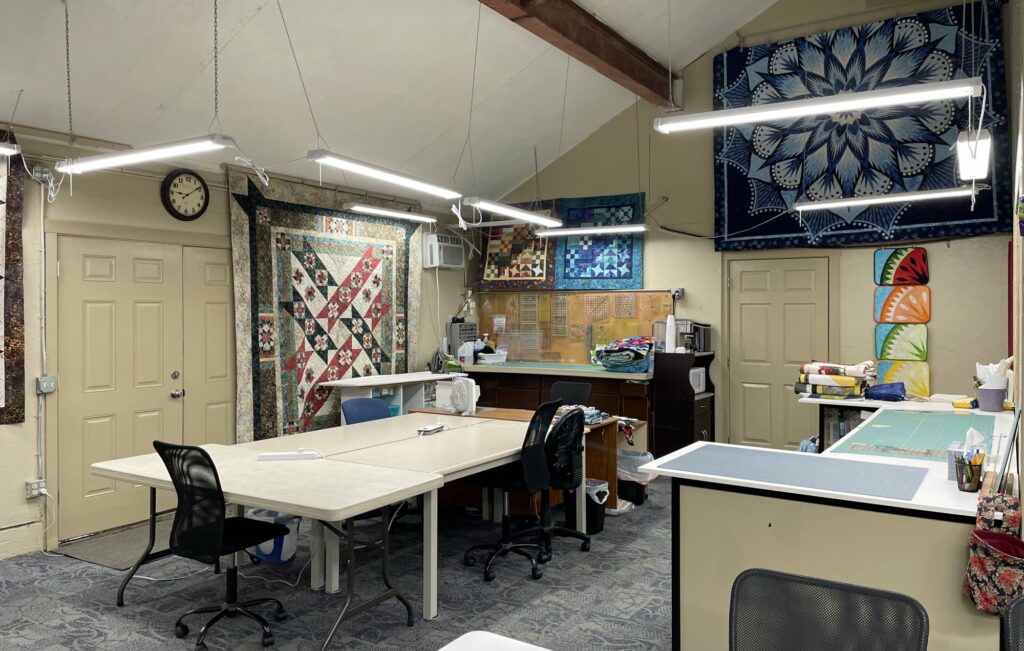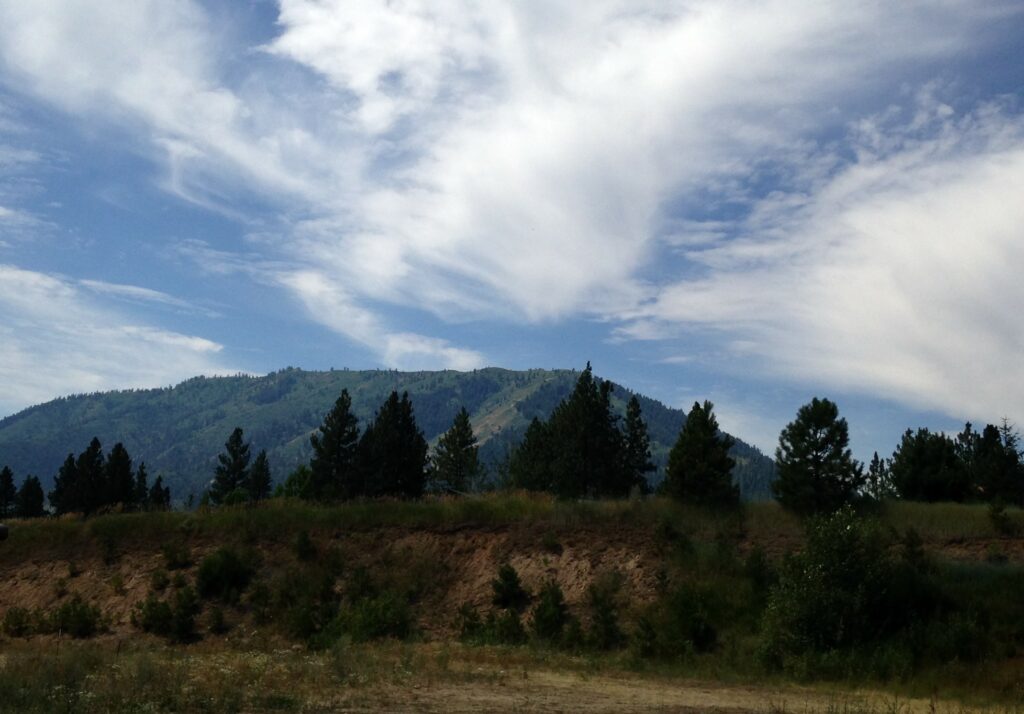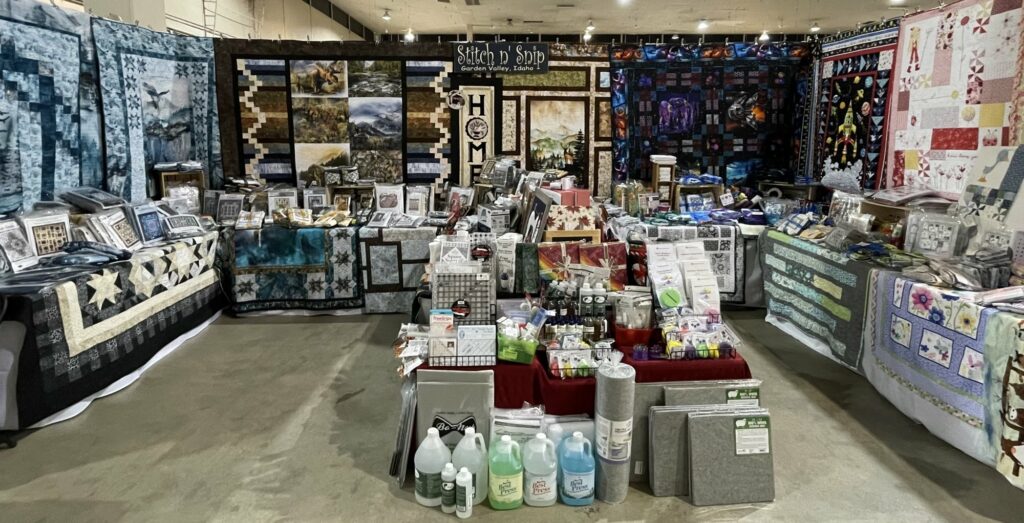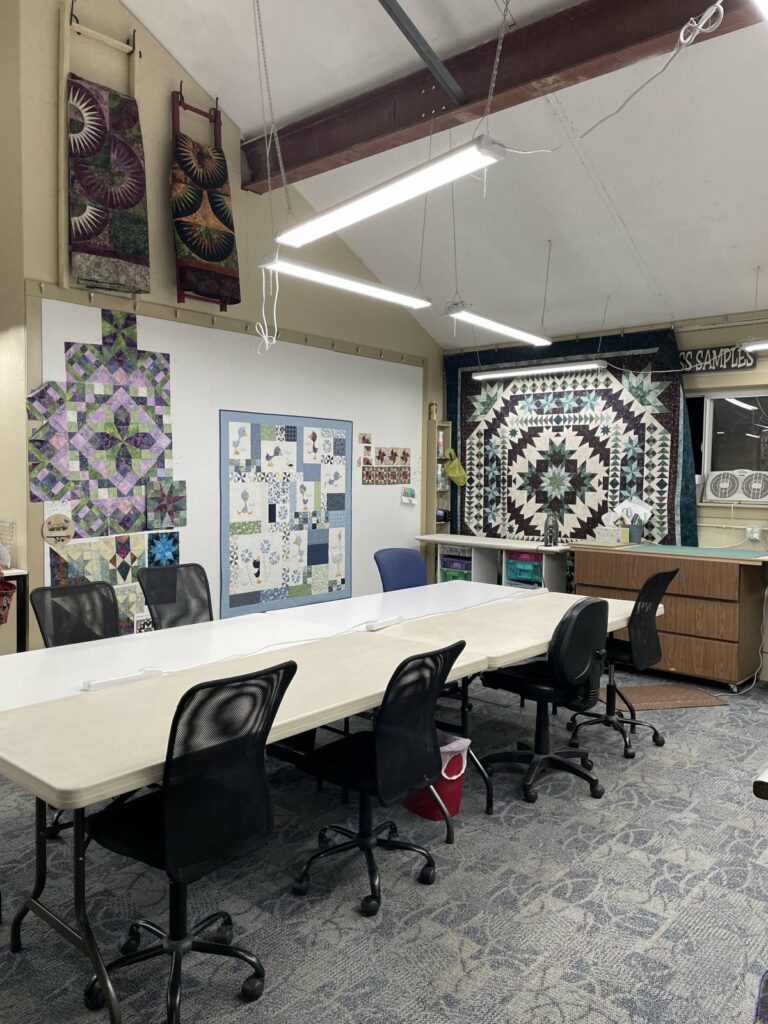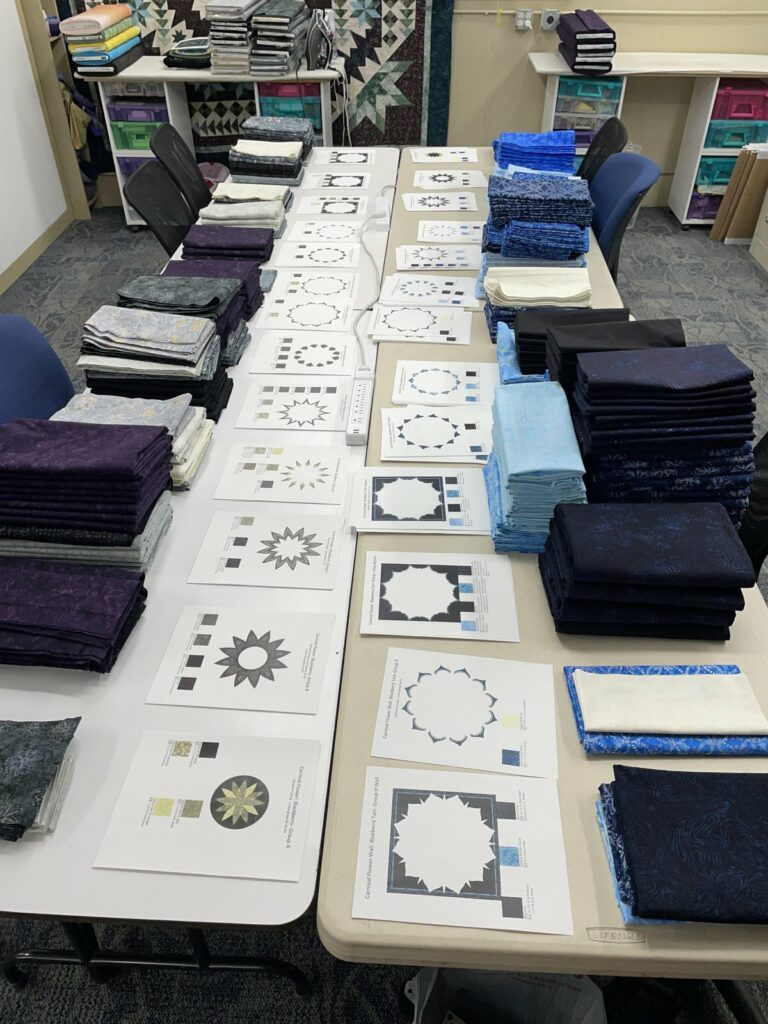 ---
In closing
When asked about the impact of the Local Quilt Shop Contest, Stitch n' Snip replied: "As a shop owner it is nice to read the comments from our wonderful customers; it helps to keep us going and know that our everyday efforts are worth it!"
---