---
Scrappy Rooster Quilts in Kingsland is our regional winner for Georgia!
A quilter took a leap of faith and bought her local quilt shop when its owners decided to retire. Read on to learn more!
---
Please tell us your store's story.
The store opened under a prior ownership in 2018 in a small retail space in St. Marys, Georgia, and moved to the Kingsland location in 2020. Barbara Jacobs has owned Scrappy Rooster Quilts since July 2022, when the previous owners decided to retire.
Barbara said, "My mother was an accomplished seamstress and sewed all of my and my sister's clothes since we were little girls, along with her own clothes. She made everything for us except our bras… lol. She said it was easier to go buy one at the department store than it was to make it. That's where my love of sewing came from.
In my late 20s I went to my local fabric store and they were offering a beginner's quilting class, so I thought I would give that a try. It had to be easier than putting in zippers! Well, I was hooked after making that first log cabin throw quilt and the rest, as they say, is history.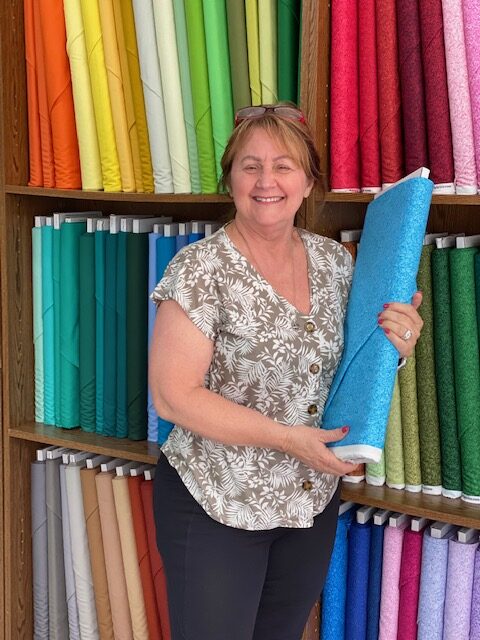 It was always a dream of mine to own a fabric/quilt store but I never thought it was within my reach. I was in the shop in May 2022, expressed my sadness that they were closing, and inquired if they had thought about selling the shop. Then a voice hollered from the classroom and a woman said, "I'll sell it to you!" I was surprised by it but told her (the owner at the time) that I was going to finish shopping and then I'd come in the classroom and have a chat with her. We chatted for about an hour and I told her that I would think about it and let her know. About a week later, I called and asked for some financial documents and in June 2022 I took that leap of faith and said YES to the quilt shop. As my mother always said, 'Good things come to those who wait!'"
---
For those who have not seen the store, please describe it.
The store is located at 211 N. Lee Street in the historic district of downtown Kingsland, Georgia. We have approximately 5,000 square feet of space. The retail store portion is approximately 3,000 square feet and the classroom is another 2,000 square feet which is perfect for classes and retreats. We also host Bunco Night on the first Monday of every month!
The store is open, bright, and very colorful with 1,000+ bolts of fabric. This is our "Happy Place" and we want it to be just that for all of our customers. This is a place where friends meet friends, where we learn from each other, and where creativity flourishes!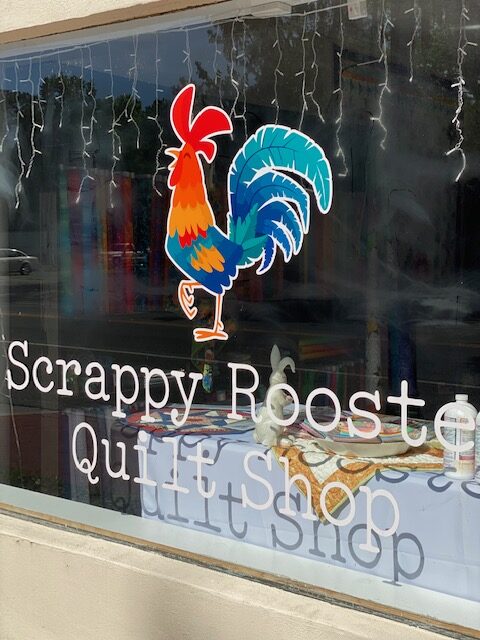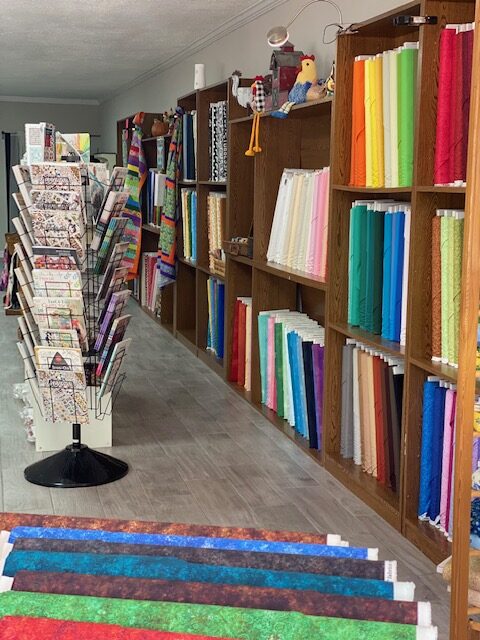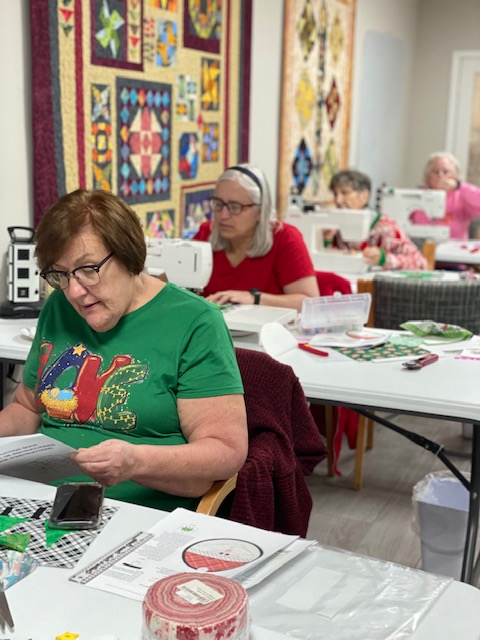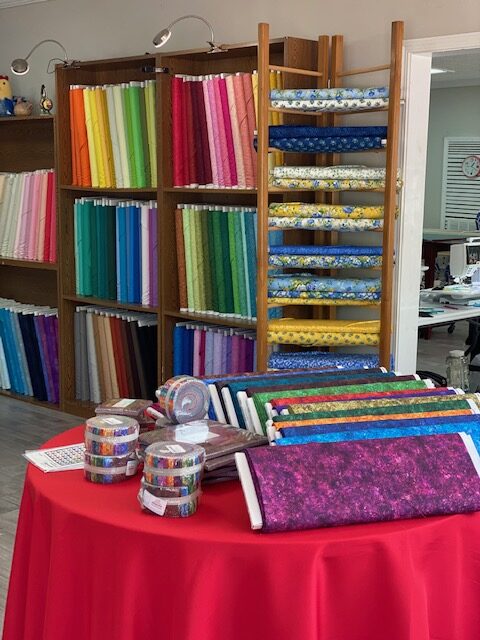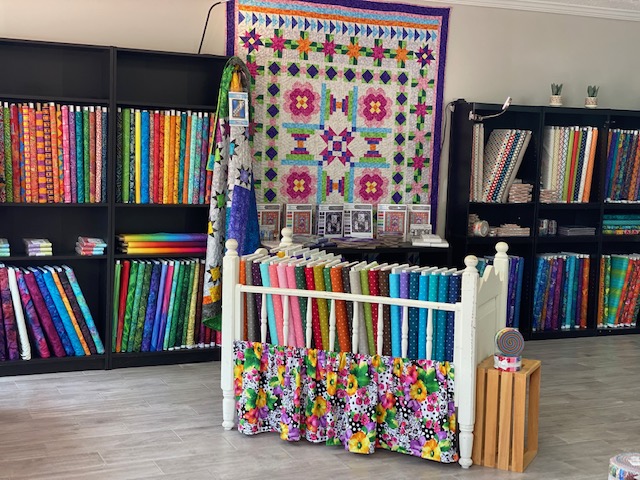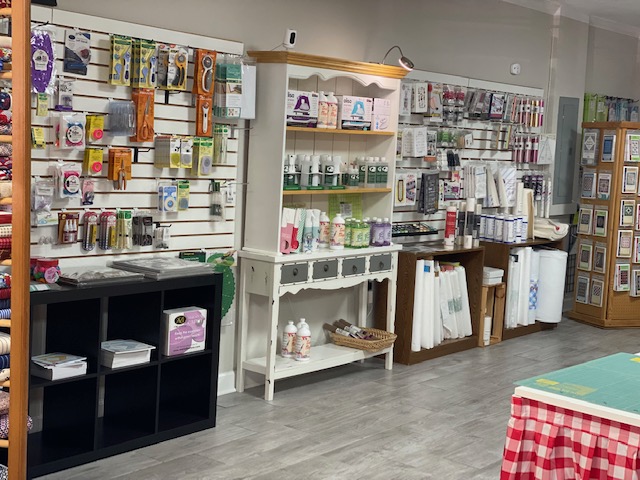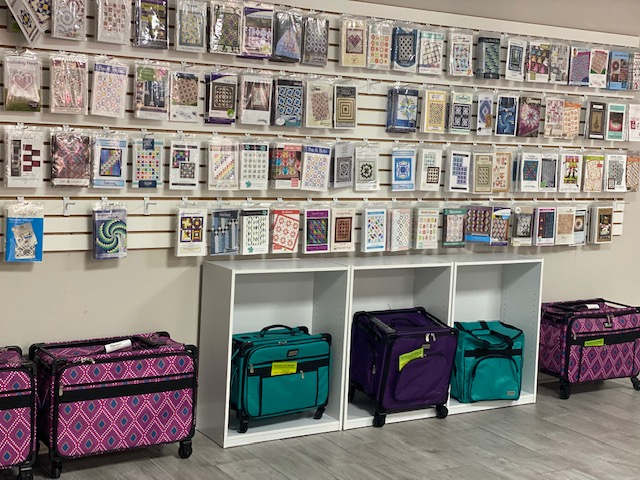 At Scrappy Rooster Quilts we offer a wide range of the best premium quality fabrics, sewing notions, and quilting classes, all in a family-friendly environment. Here at Scrappy Rooster Quilts we also offer professional, edge to edge, in-house longarm quilting services. We have a Gammill Statler 14-foot longarm machine so that we can accommodate almost any size quilt. You can meet with one of our longarm professionals to create the quilt of your dreams. We currently don't carry any sewing machines in our store but hope to soon be a BERNINA dealer!
Please tell us about your staff.
Barbara said, "I have the most amazing staff in the world! I can't say enough good things about these people. Their years of experience and knowledge in all aspects of quilting are priceless. They help keep the doors open every single day. Dan Bridgwood, Barbara Schlag, and Diane Isernhagen have been with Scrappy Rooster Quilts since the previous owner had the shop and they helped make the transition for me seamless. They know all the customers by first their first names and it's more like family. We recently added Judy Kimmel, who has been a longtime customer, to work a few days a week in the shop. Every single one of these fabulous people are accomplished quilters who do amazing work and are quick to help anyone from beginner quilter to someone who has been quilting for 30+ years."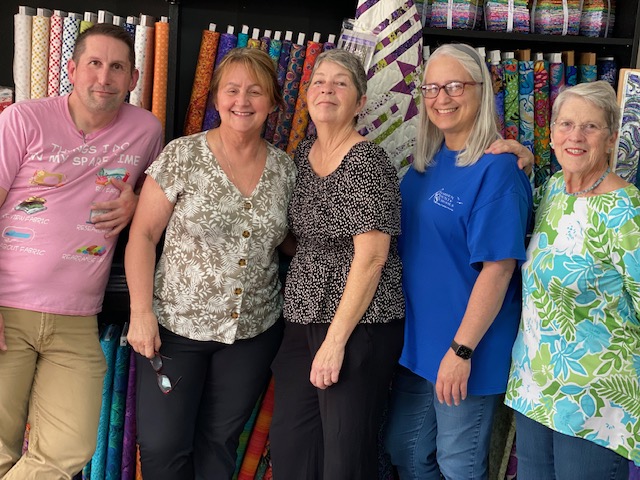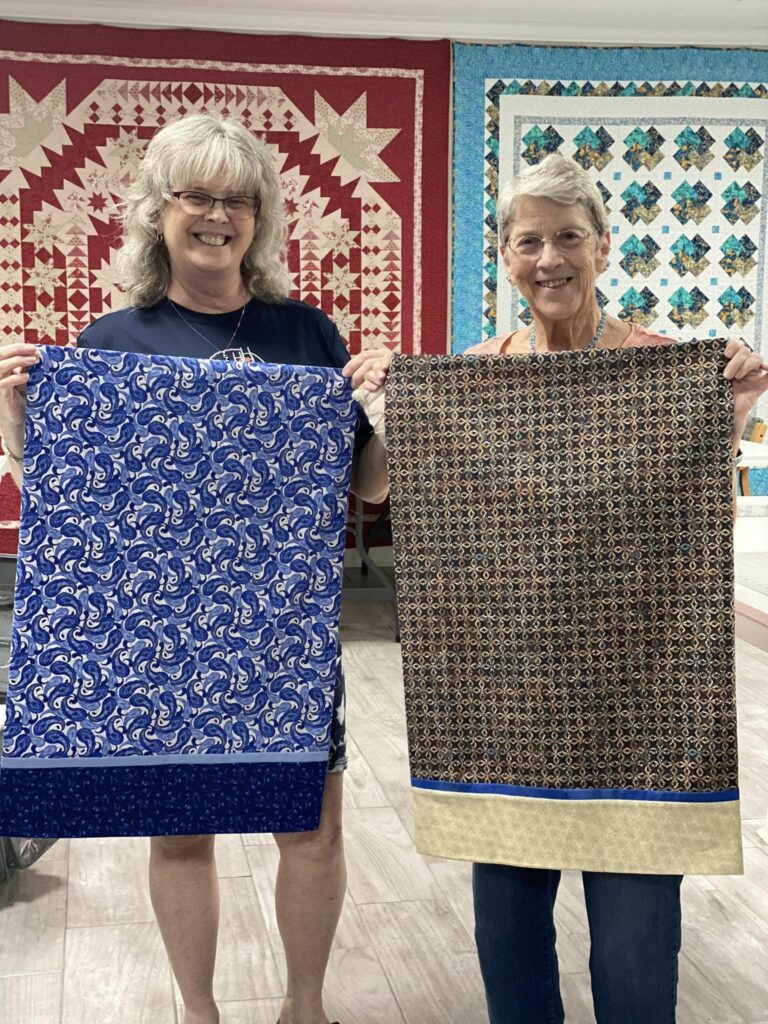 Please tell us about any upcoming special events at your store.
First Monday of Every Month – Bunco Night! Call the shop to sign up for a fabulous evening of fun, laughter, food and prizes.
July 1, 2023 – One Year Anniversary Celebration. This will go on all month with specials and we will also be doing our ByAnnie trunk show during this time. We will also be doing our annual Christmas In July sale.
---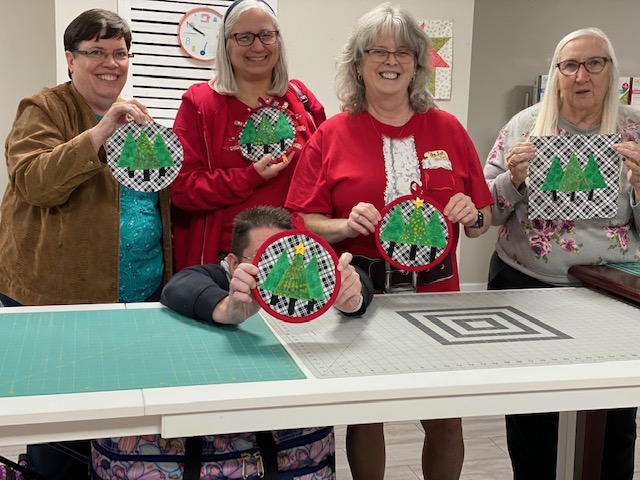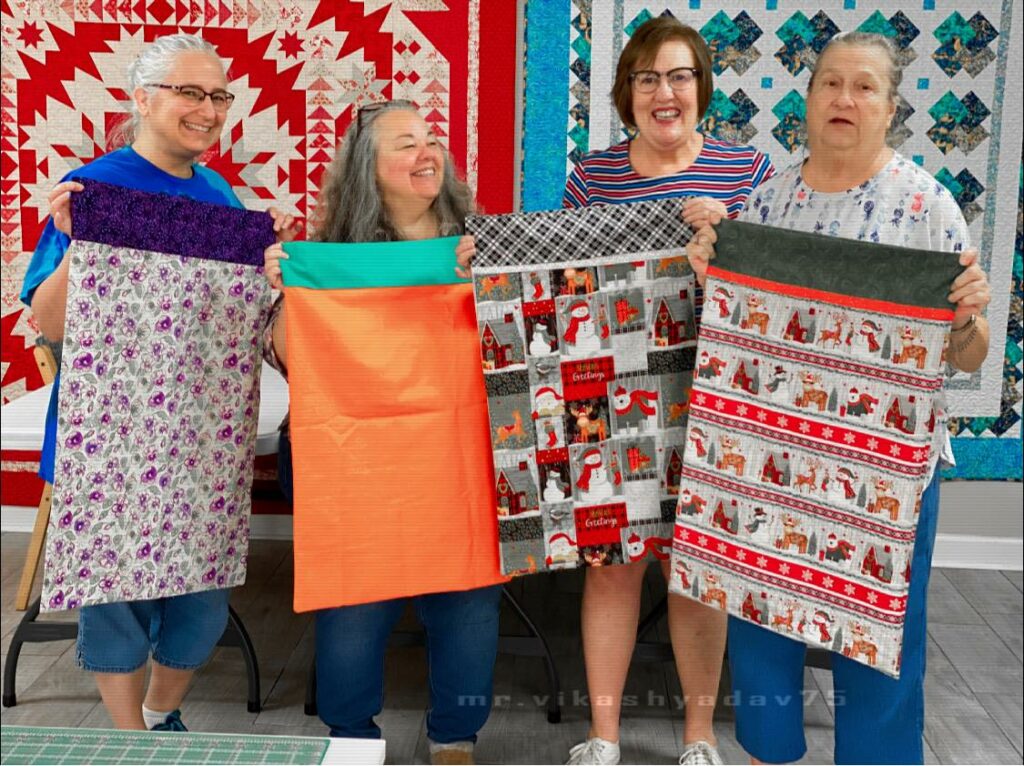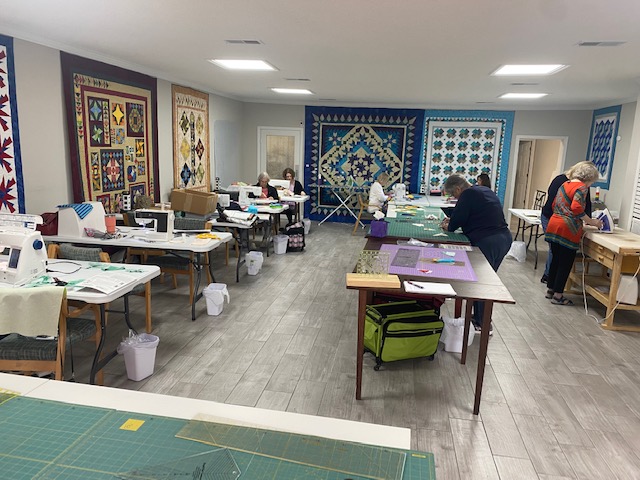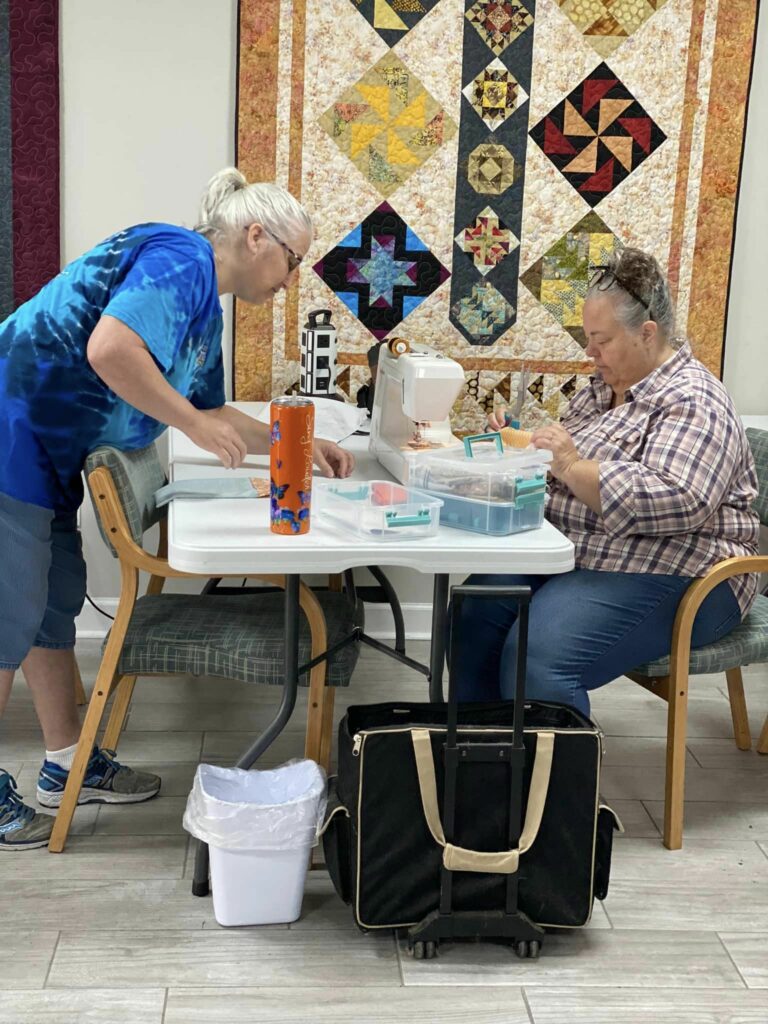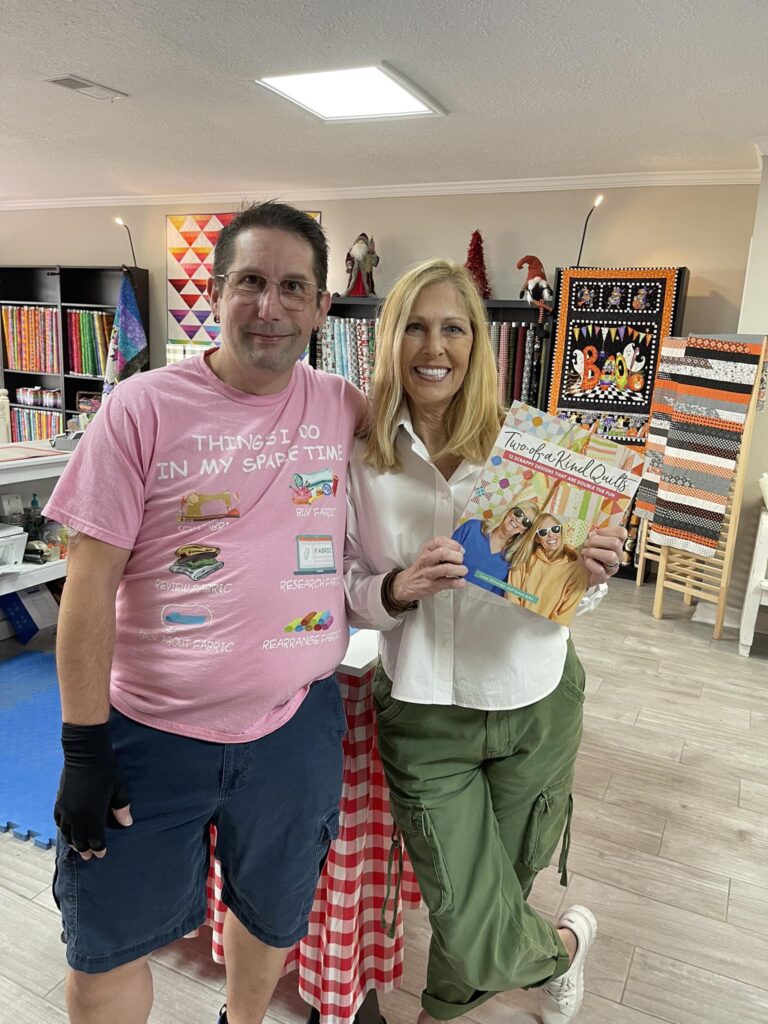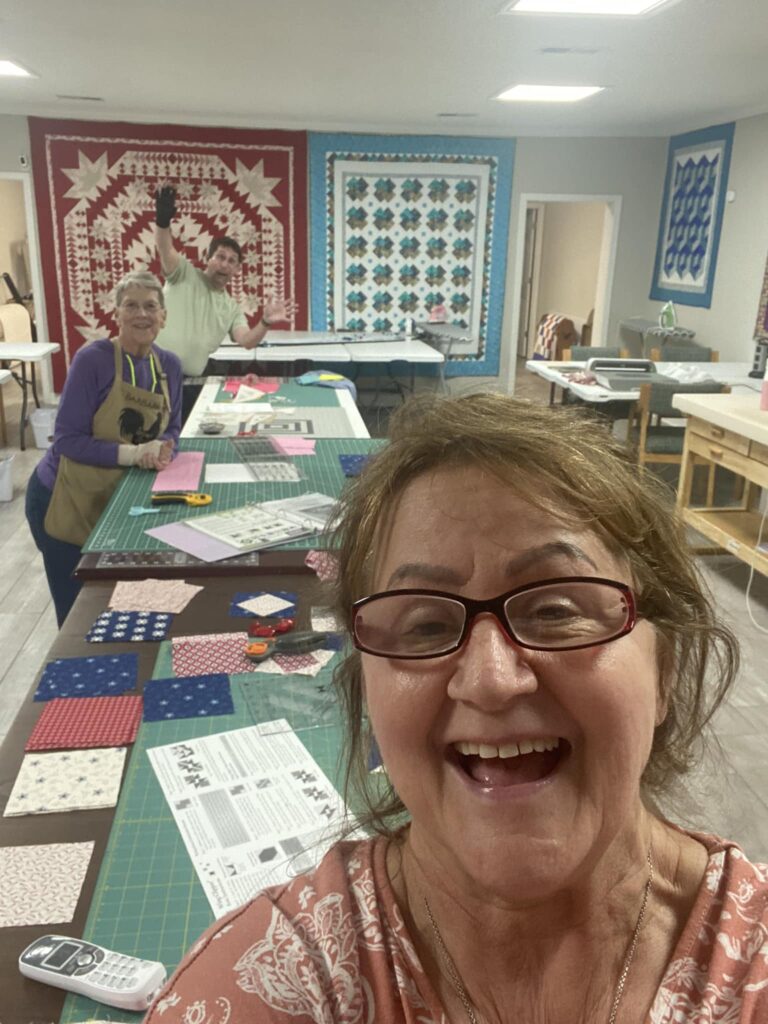 ---
In closing
When asked about the impact of the Local Quilt Shop Contest, Scrappy Rooster replied: "We had no idea that we had won for the state of Georgia until we watched the live announcement on ByAnnie.com. We had a watch party at the store and had all the staff and some customers in the classroom watching the live on a single laptop. Needless to say, we were thrilled when we heard our name and there was a lot of excitement in that room! We're located just a few miles off of I95 (Exit 3) so we have been getting a lot of people from all over the US stopping by the shop who have never been there before (or even knew we were there). Also, with the Florida Shop Hop going on right now we are seeing a lot of that traffic because we are right across the Florida state line. Thank you, ByAnnie- you helped put us on the map!!!"
---