---
Remember Me Quilt Shop in Mountain Home is our 2023 Regional Prize Winner for Arkansas.
We asked them about their store, staff, and the impact of our contest.
---
Can we share some history about the store?
Our store has been in our area for many years! The store began its life sometime in the 70's in Topeka, Kansas we were told!
Then [the former owner] brought it to a charming stone house on Main Street in Mountain Home, Arkansas, moving it to the Ozark Plaza in 2009.
Judy and her husband, Pete, purchased the shop in 2012 and moved it in 2018, to their own building at 201 N. College St. in Mountain Home.
For years, Judy created custom clothing for wedding parties, home decor and clothing for her family and herself. Then she retired from her day job of 32 years and moved with her retired husband to Mountain Home, Arkansas, to be near her 'quilting sister' who promised to teach her how to quilt.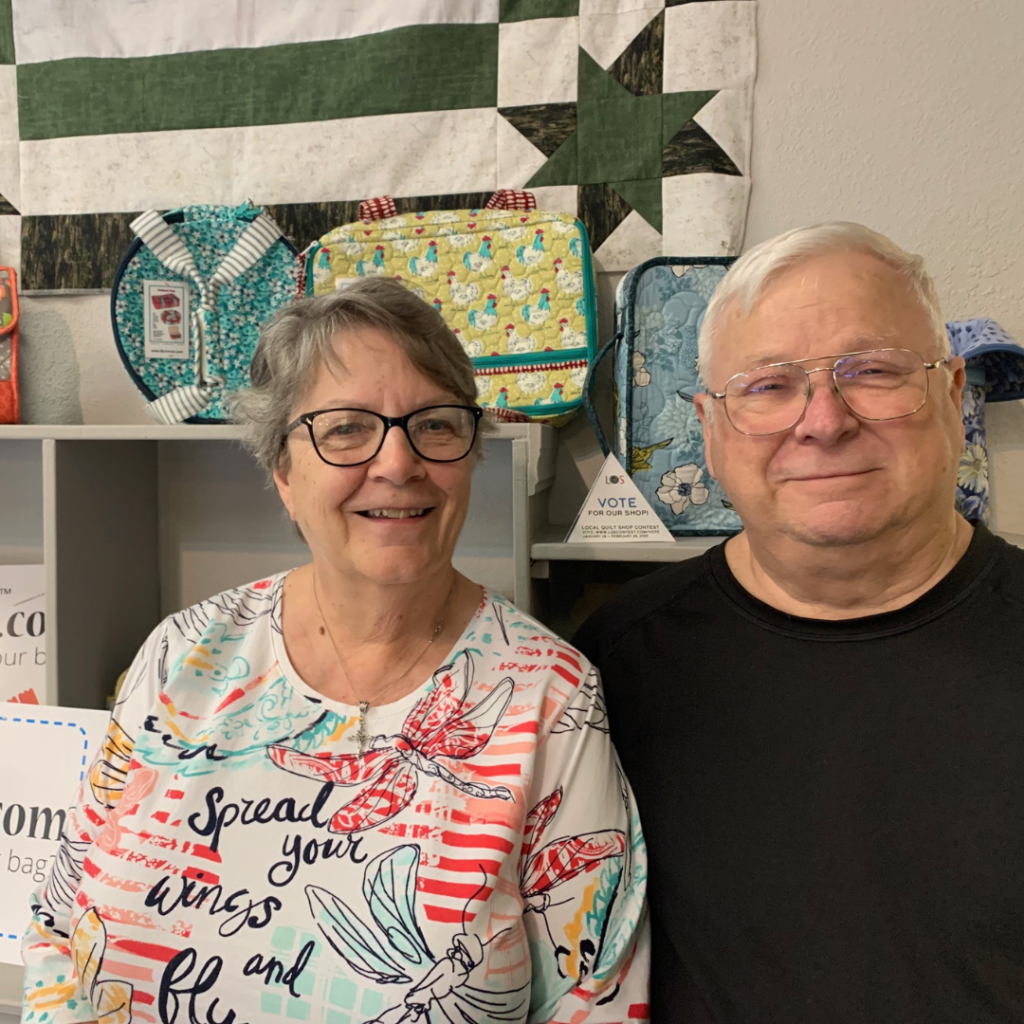 Judy says she finished her first quilt two months before she bought the shop from where she got the fabric! Judy and her husband love the Mountain Home area of Arkansas, not only for their beautiful shop, but for all the trout rivers and beautiful lakes in the area of North Central Arkansas! They've had the shop for 11 years now and might retire again someday!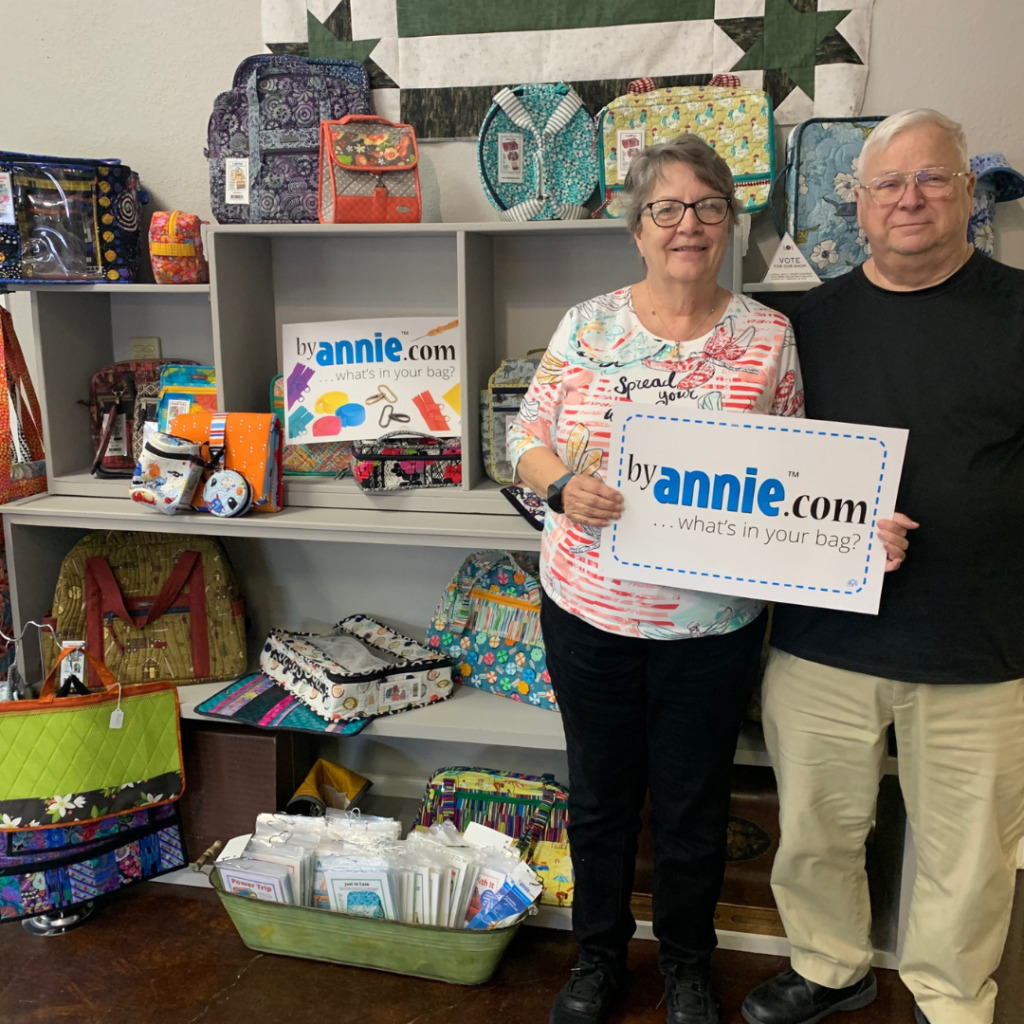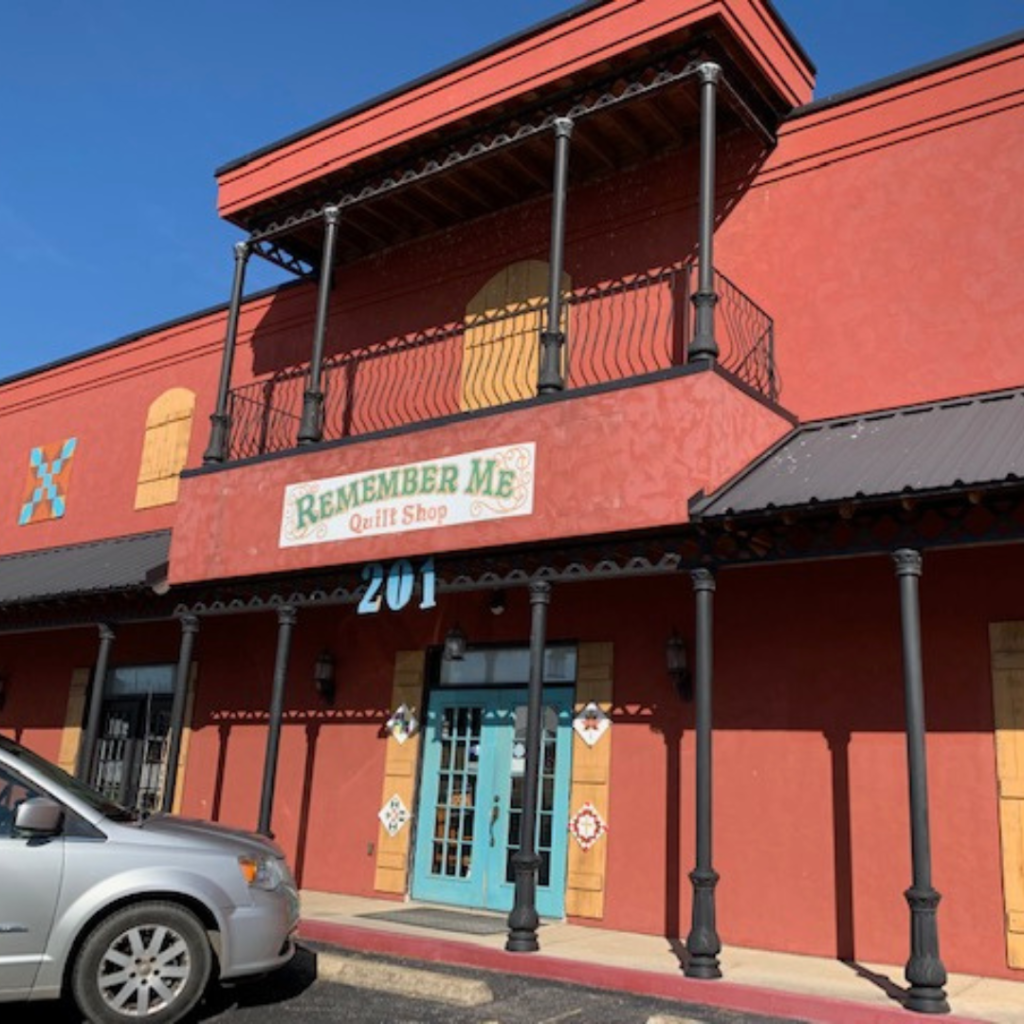 For those that have not seen the store, please describe it.
Our 5,000+ sq. ft. building looks like a building right out of the French Quarter in Louisiana!
Close to downtown Mountain Home, we are the only store in this area serving a population of around 12,000 in city and about 40K+ in our county. We're in a very 'touristy' area due to all our lakes and trout rivers in the area (we are the 'Trout Capital of the World' I'm told!). We have lots and lots of visitors every summer whose husbands are off fishing while they're shopping in our store! The closest store that comes close to comparing to ours is about an hour away.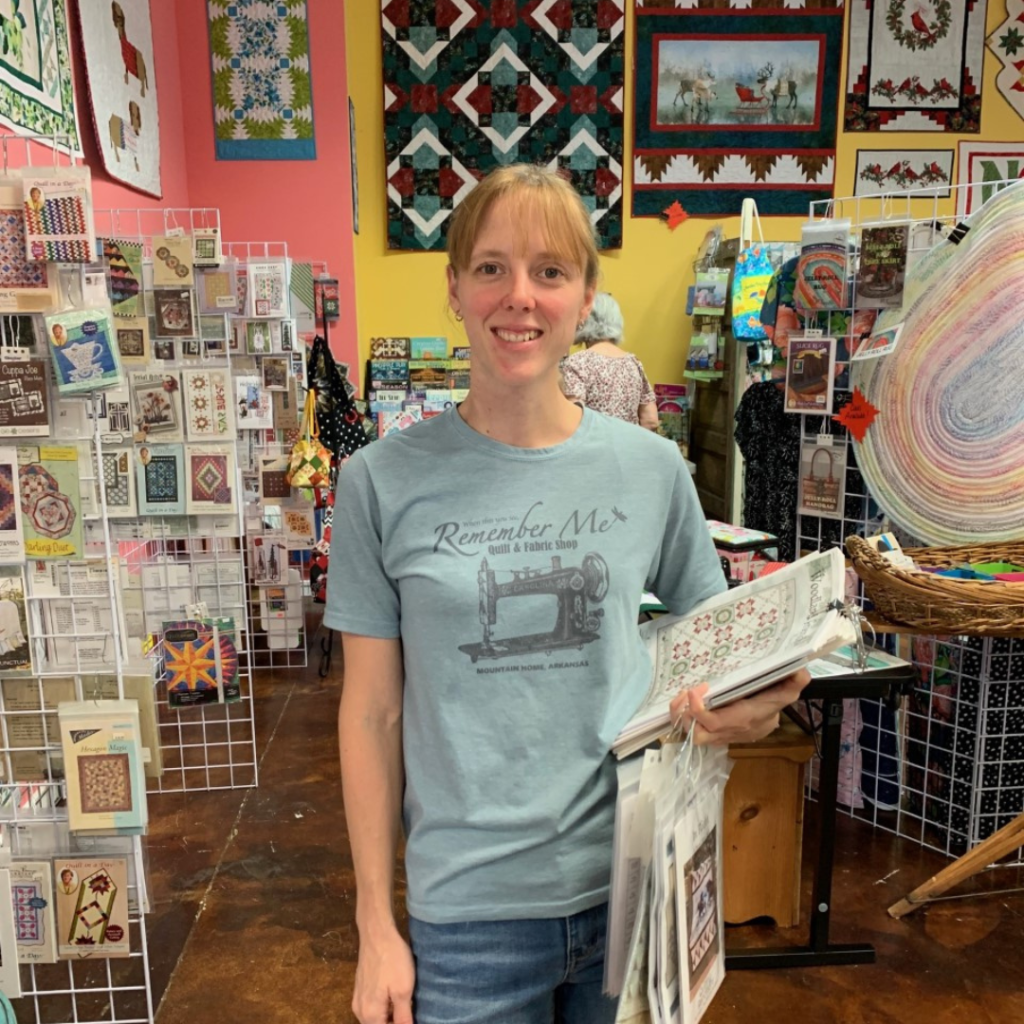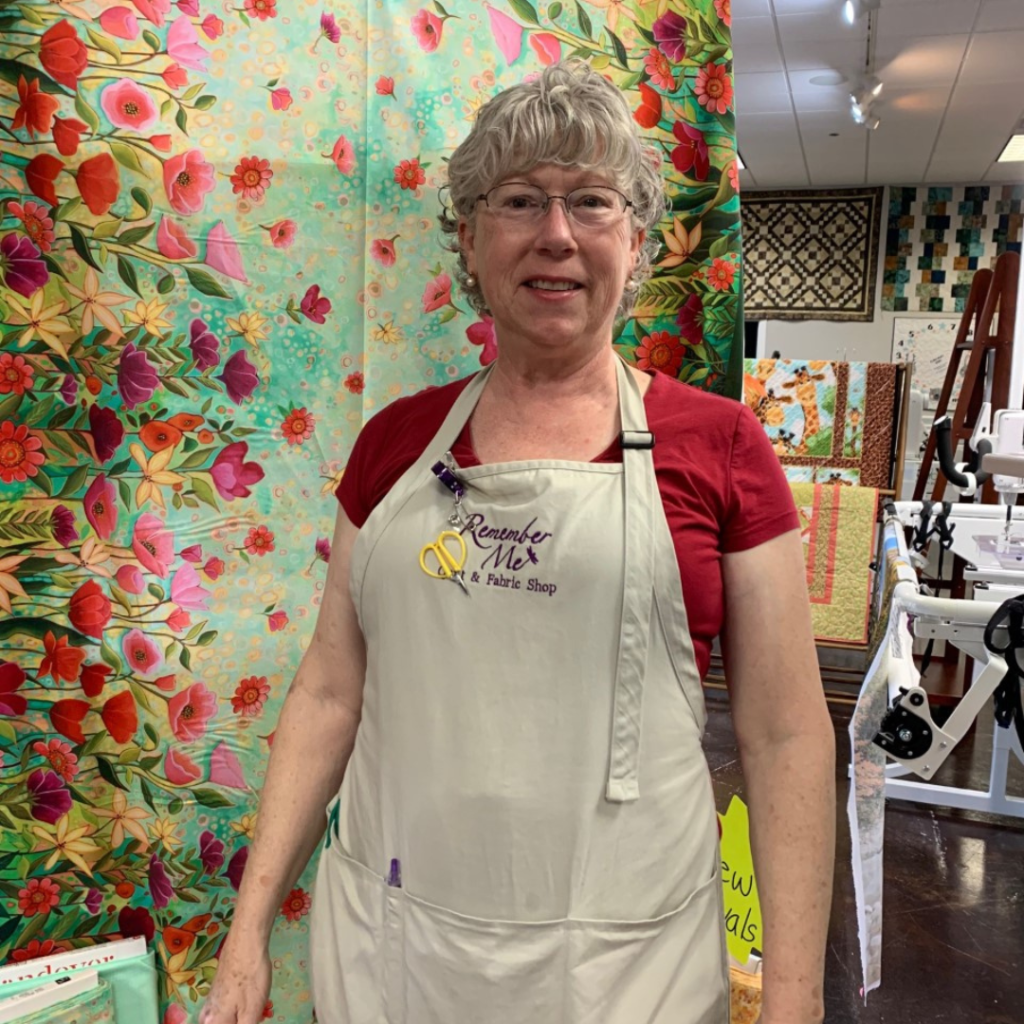 ---
Can you describe your product offerings or store services?
We sell many brands of fabric, some of our favorites: Moda, Northcott, Benartex, QT, In the Beginning, and many more!
We are Pfaff sewing machine dealership as well as a Handi Quilter dealer and service center. We carry Arrow and Kangaroo Cabinets.
We offer quilting services as well as custom quilt making. We have many classes every month and we host the local Quilts of Valor group as well as a long arm quilting club.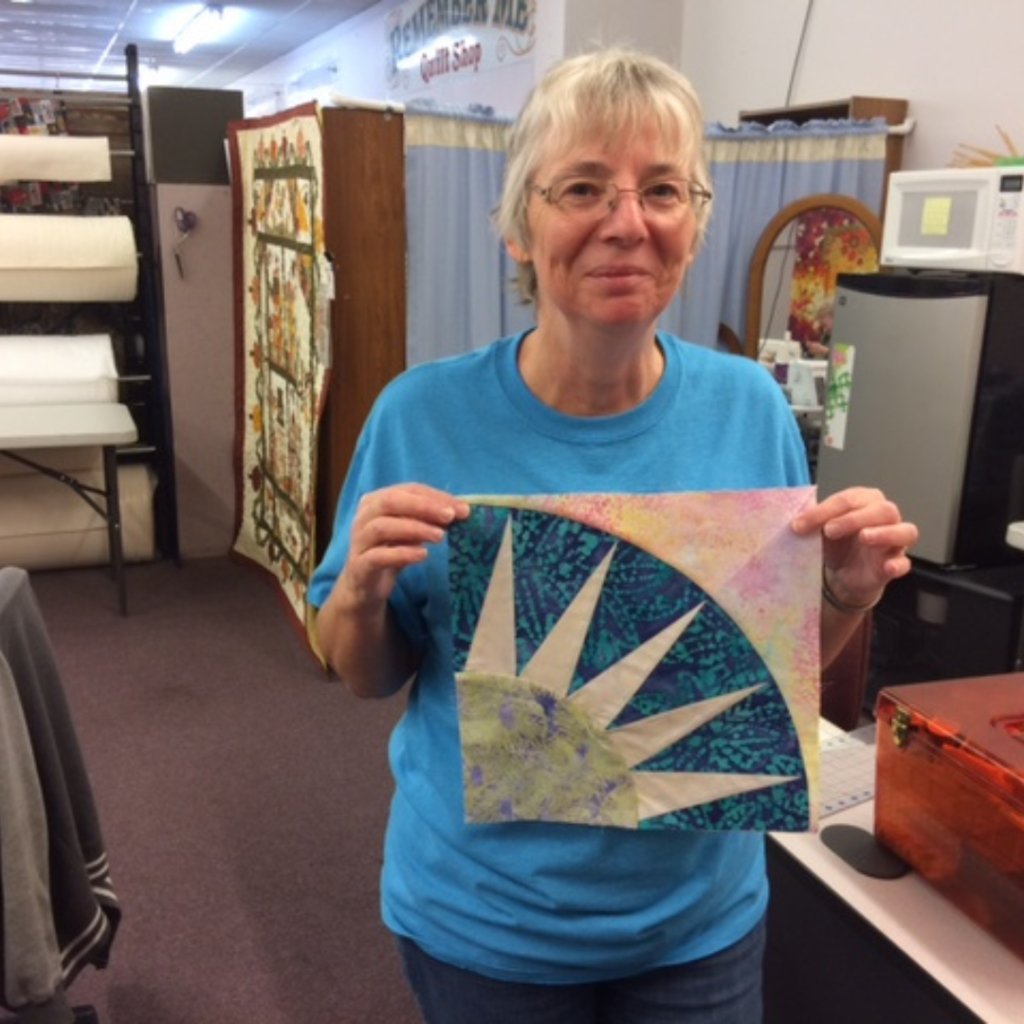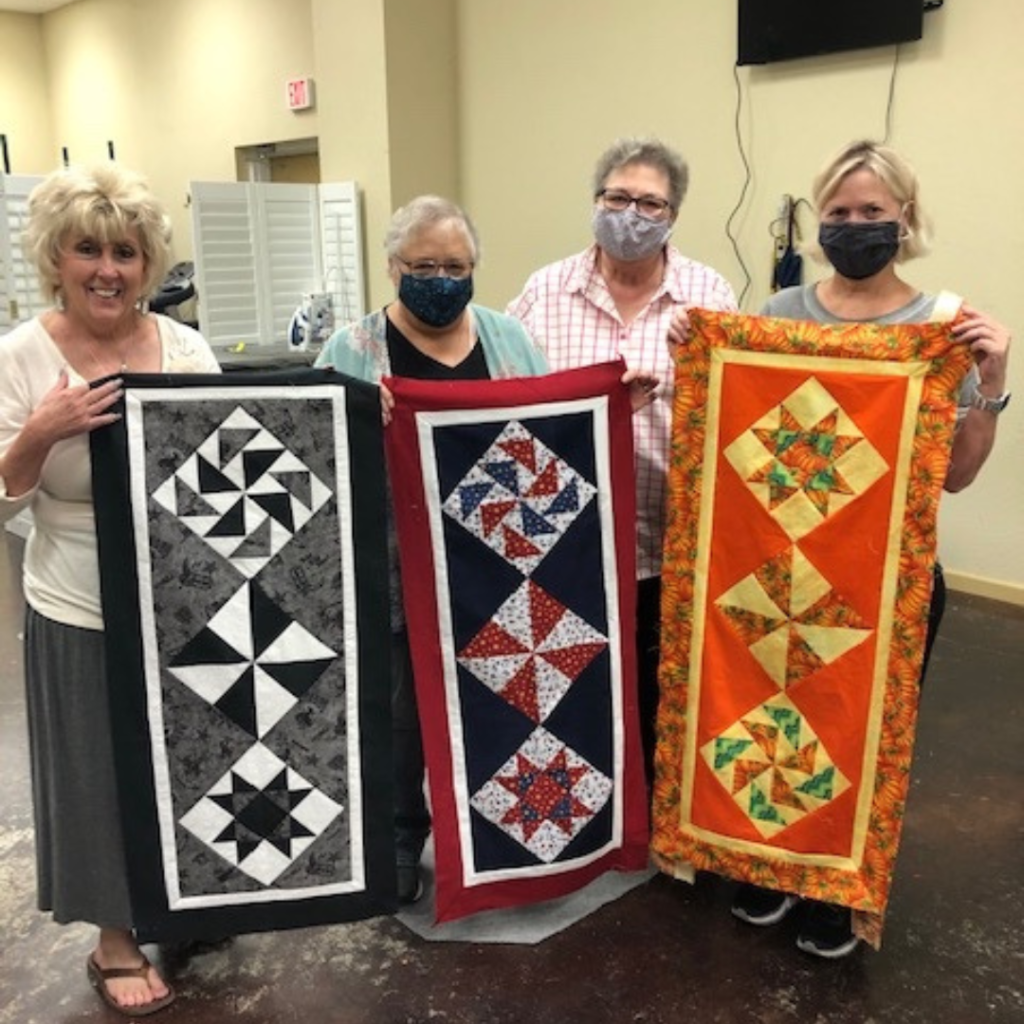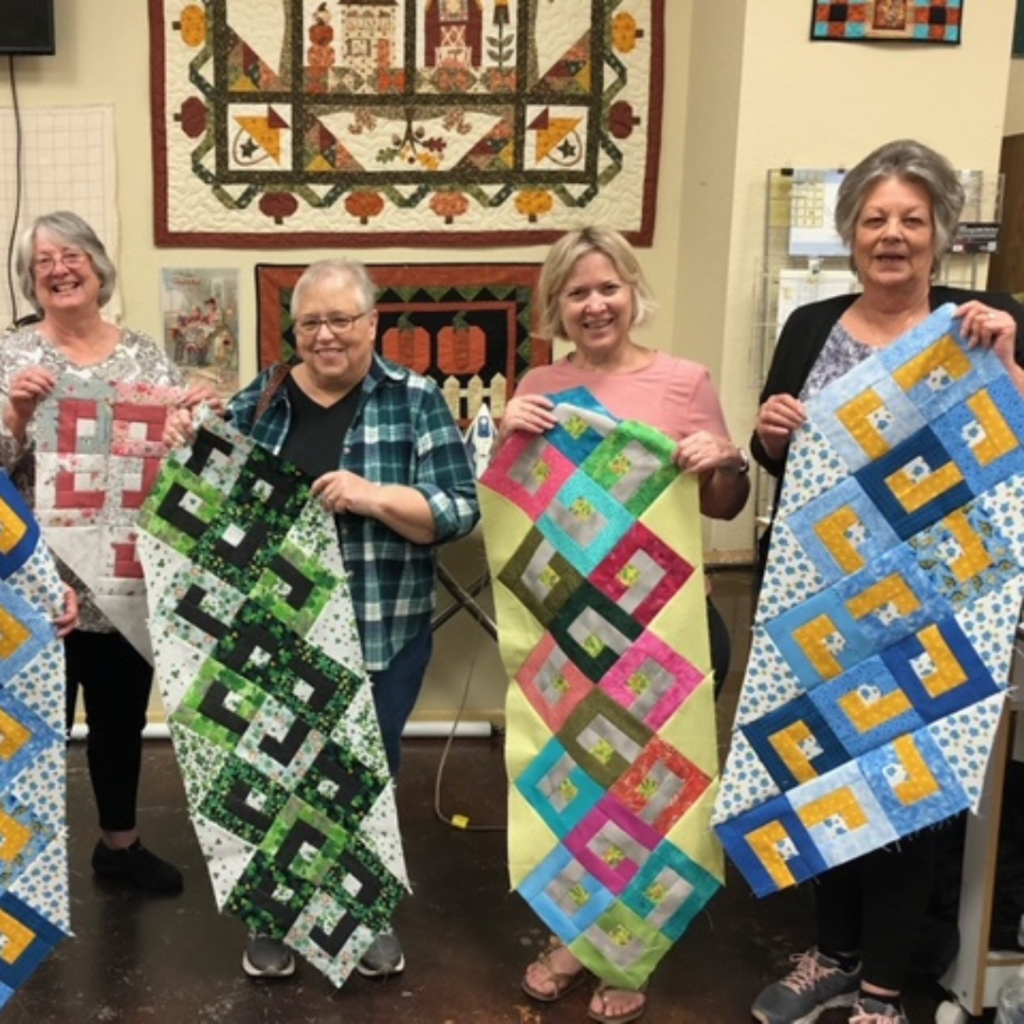 ---
Tell us about your staff.
Judy is the designated 'bag lady' in our shop, teaching many bag classes.
However, our outside instructor who is on temporary leave at this moment has conducted many ByAnnie bag classes including the 'In the Mix', 'Flipping Out' 'A place for Everything'.
We have the best staff in the world! Very helpful, pleasant, knowledgeable and experienced and they LOVE their jobs, which isn't really a job because how can you call spending all day in a quilt shop 'a job!?' I sure don't!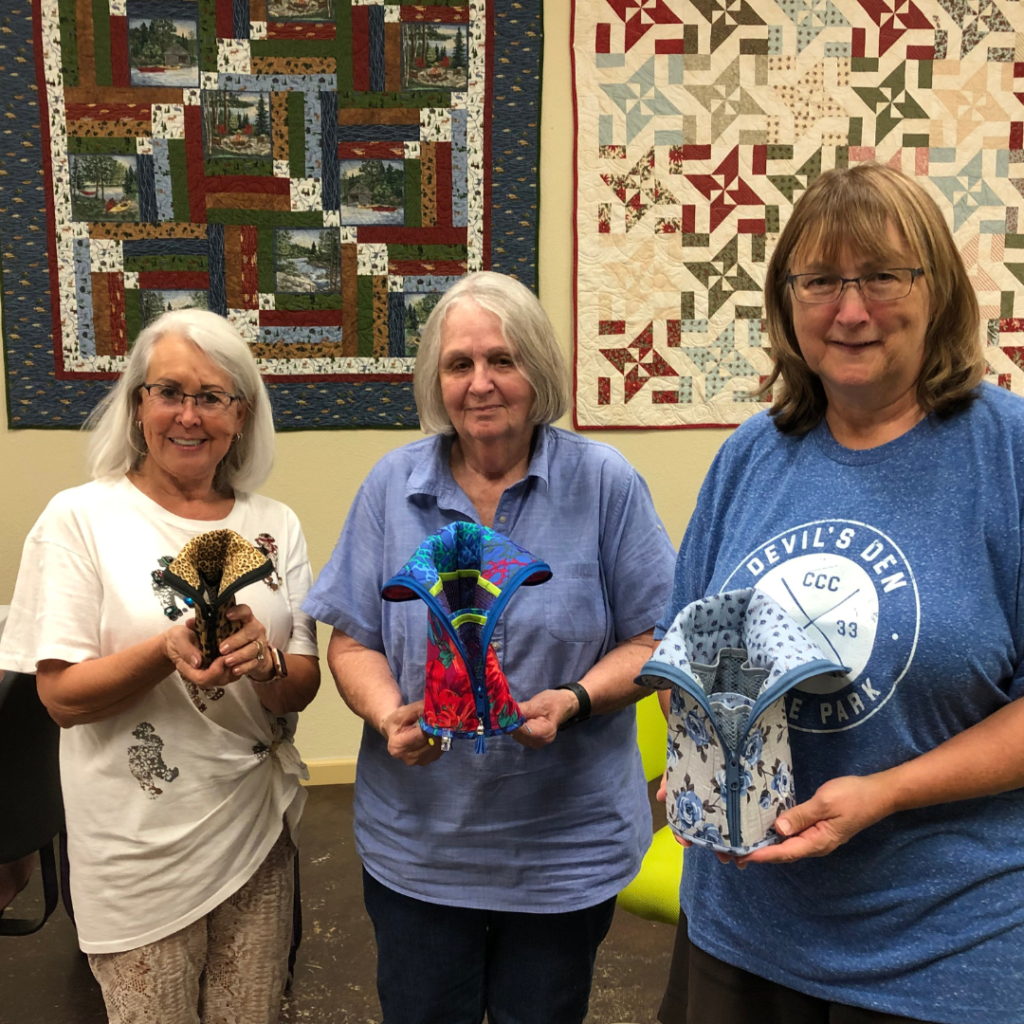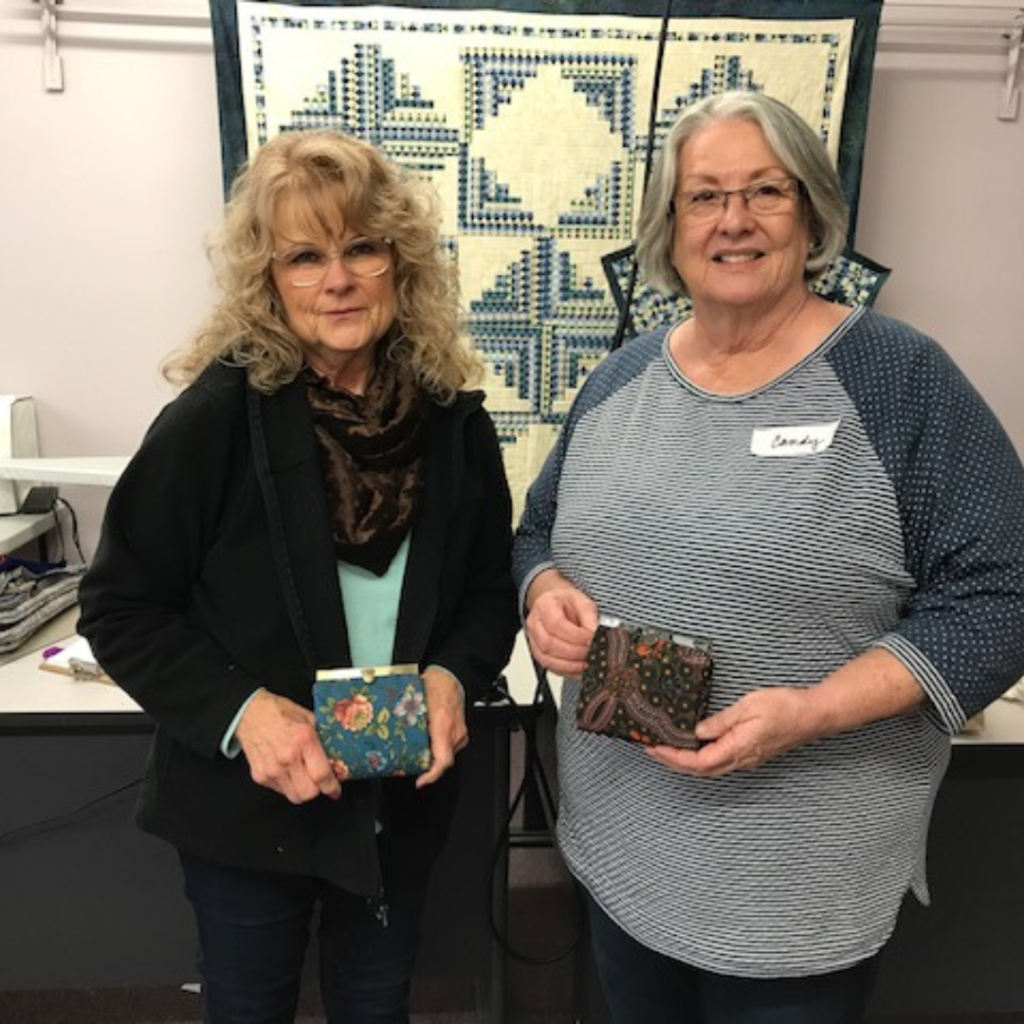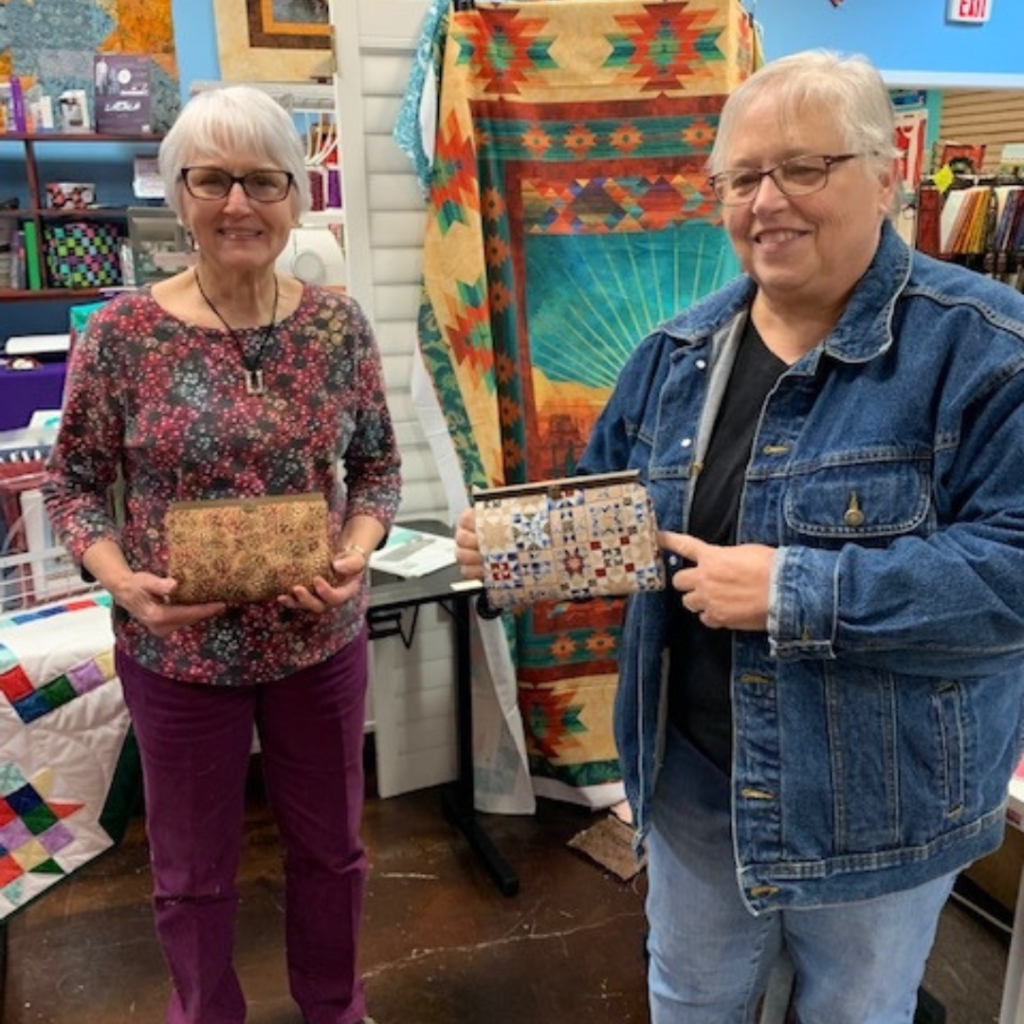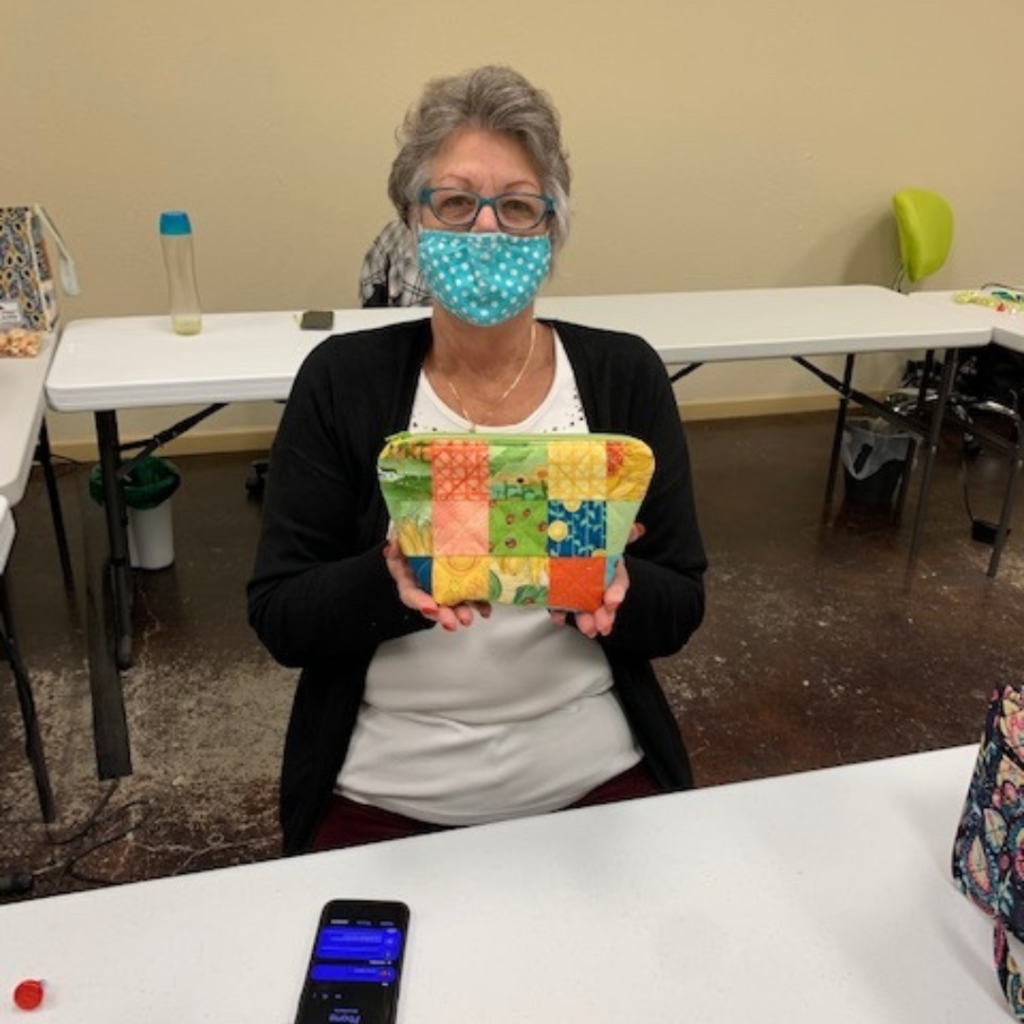 Do you have any events to share so that we can help spread the word?
We have many different types of classes every month.
We are presently selling Handi Quilters and Pfaff Sewing Machines but will soon be offering Berninas as well! We are/will be an official service center for all these as well.
We have a fantastic ByAnnie trunk show going on right now that we highlighted in a recent County Extension Quilter's Workshop in our area.
We are hosting an incredible sewing retreat this spring at a local resort that sits along the famous White River for three full days of non-stop sewing and 4 nights beginning Tuesday, April 11th through the Friday, the 14th.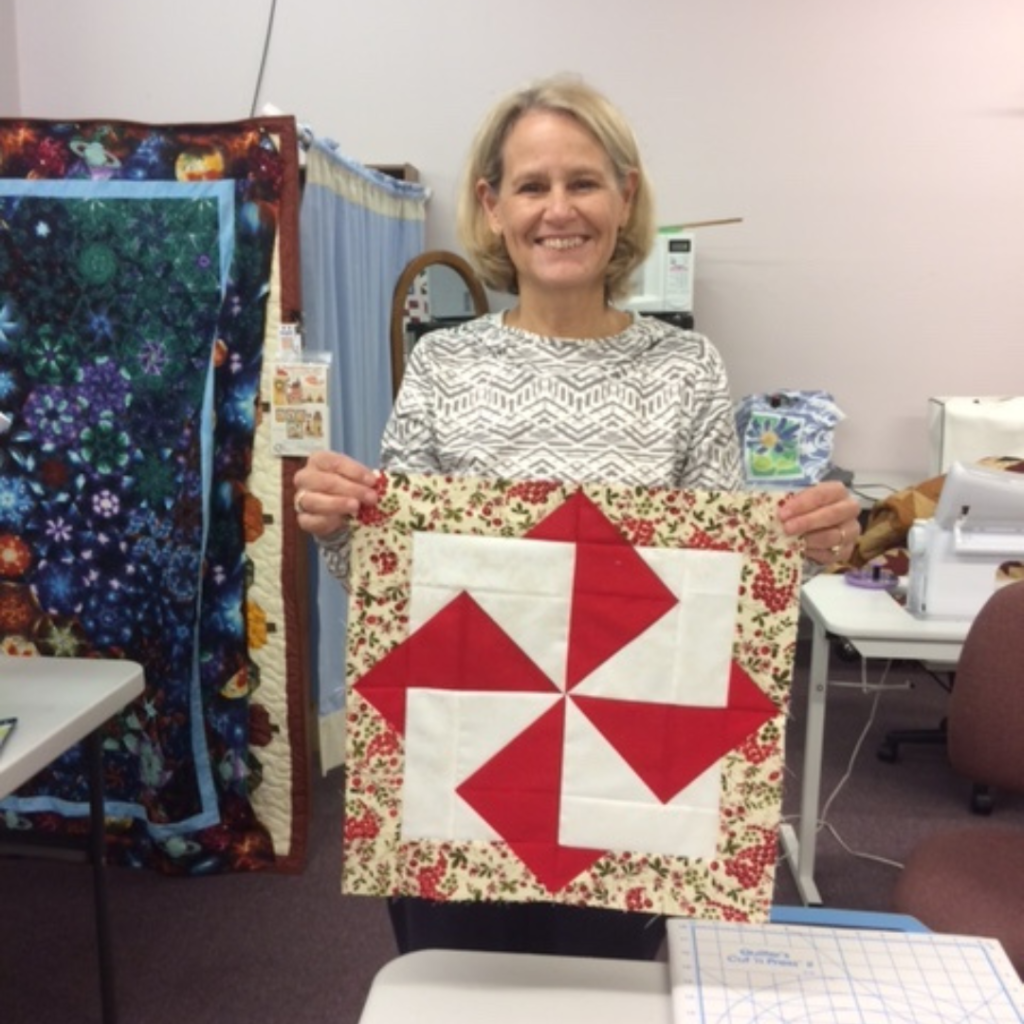 In closing
Owner Judy Mahaney said, "This contest has 'done our hearts good!' My staff and I were delighted to read all the wonderful things our customers have said about us! It spurs us on to try harder to be the best inspiring, supportive quilt shop in the area!
We are glad to be part of the buzz!
---