---
Rae-Bon Sew & Quilt Shop in Fargo is our regional winner for North Dakota!
After being in business for over 40 years, this shop was bought by one of its customers. Read on to learn more!
---
Please tell us your store's story.
Rae-Bon Sew & Quilt Shop has been in business for over 50 years. It started as just a sewing machine dealer and over the years has expanded to include fabric, notions, bag hardware, and cross stitch.
Sandy Beneke, owner of Rae-Bon, has worked in or managed a retail fabric store for over 25 years. Thirteen years ago she was able to purchase her local quilt shop.
Sandy loves sewing and crafting of all sorts, including bag making, machine embroidery, cross stitch, quilting, and more. She loves being in the quilt shop every day and sharing her passion for quilting and machine embroidery with others.
Bringing out the creativity in others, whether it's a beginner just starting out on their first project or a seasoned pro who is finishing a more complex project, is one of her favorite things.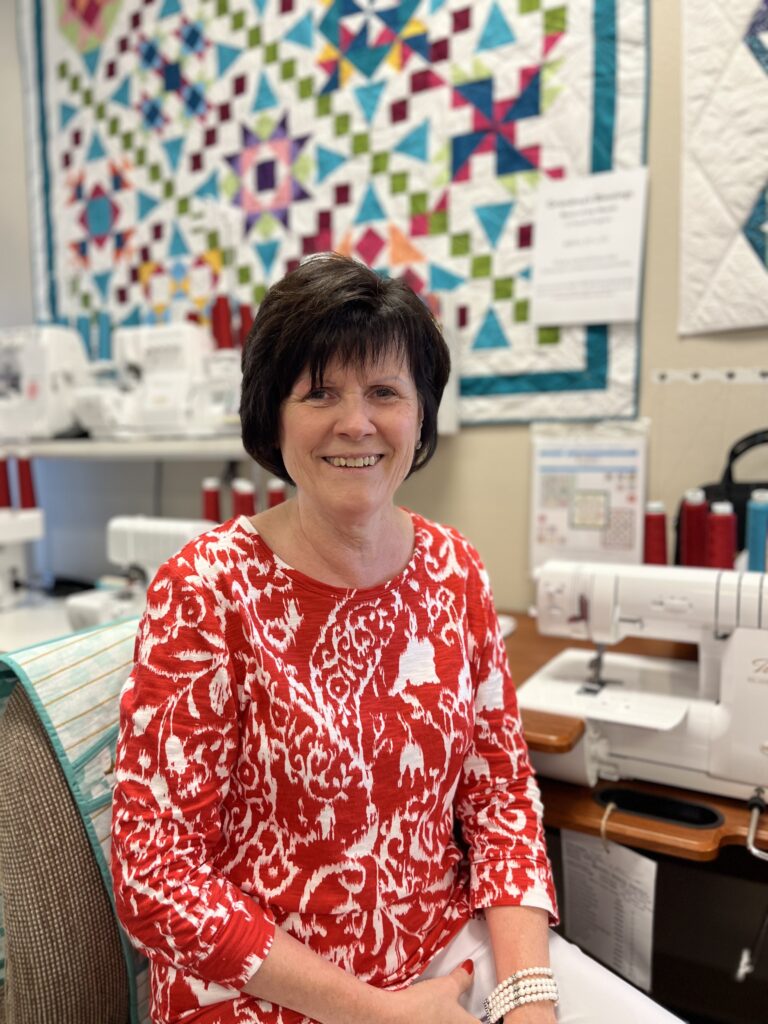 ---
— 2023 Contest Customer Comment —
"Friendly, knowledgeable staff and customers, a plethora of great classes, and a good selection of fabrics, notions and sewing machines make Rae-Bon Sew & Quilt Shop the place to go for all our needs in this region!"
ELLEN
---
For those who have not seen the store, please describe it.
Rae-Bon Sew & Quilt Shop is located on the south side of Fargo, North Dakota near restaurants and other retail shops.
When walking through our doors, you're sure to find inspiration in the over 100 samples throughout the shop. Rae-Bon is a modern quilt shop with a dash of traditional featuring premium quality fabrics from today's hottest designers and manufacturers like Moda, Robert Kaufman, Ruby Star Society, FreeSpirit Fabrics, and more.
We love finding the latest tools, patterns, and threads for all your sewing needs. In addition to quilting, we love making purses and bags and have a large selection of zippers and purse hardware for anything you dream up.
If hand work is more your speed, check out our cross stitch department and full range of Cosmo Floss.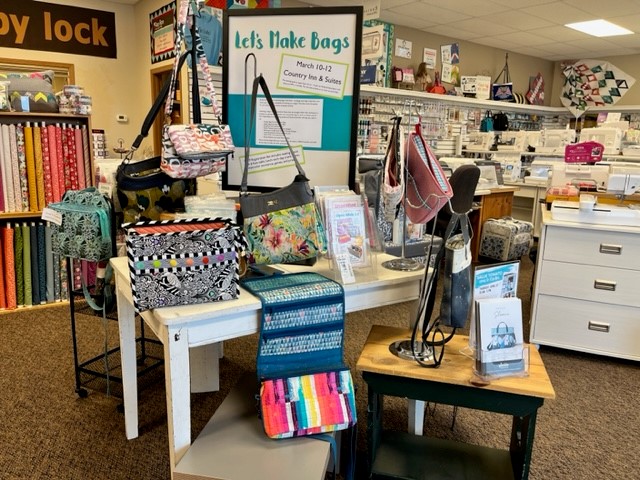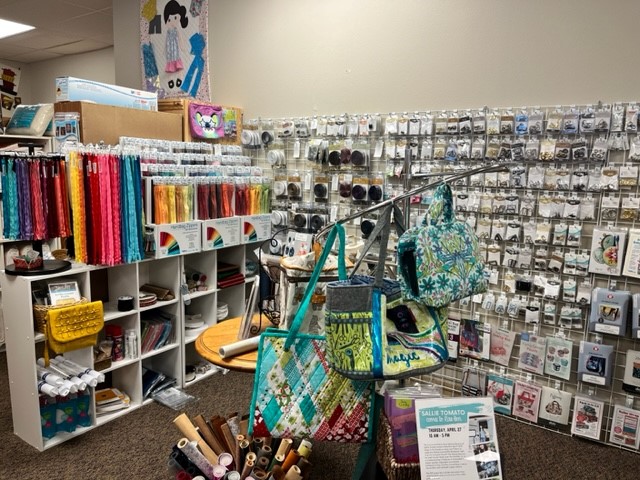 We offer the best sewing and embroidery machines on the market from Baby Lock, Brother, Pfaff, and Husqvarna Viking. We also provide onsite repair services by a certified technician and ongoing support following your machine purchase.
A wide variety of classes are available for sewing enthusiasts of all styles and skill levels, in addition to a schedule of fun store events throughout the year.
At Rae-Bon Sew & Quilt Shop, we're known for our unparalleled customer service, with a friendly, knowledgeable staff on hand to offer expert product advice, project encouragement, and personalized attention. Our shop was featured in Quilt Sampler Magazine by Better Homes & Gardens as one of the Top 10 Shops in North America (September 2022).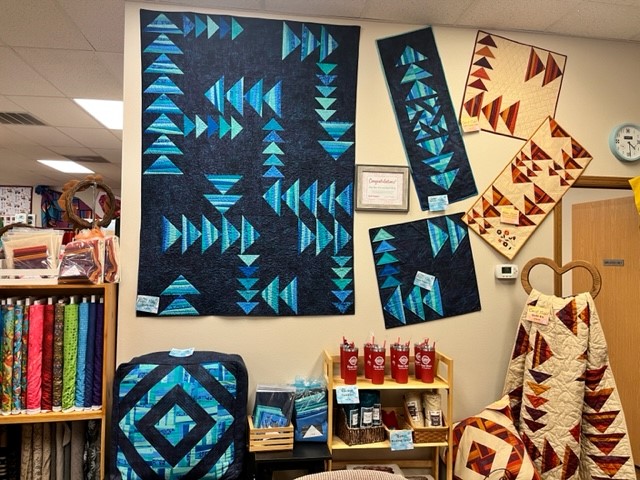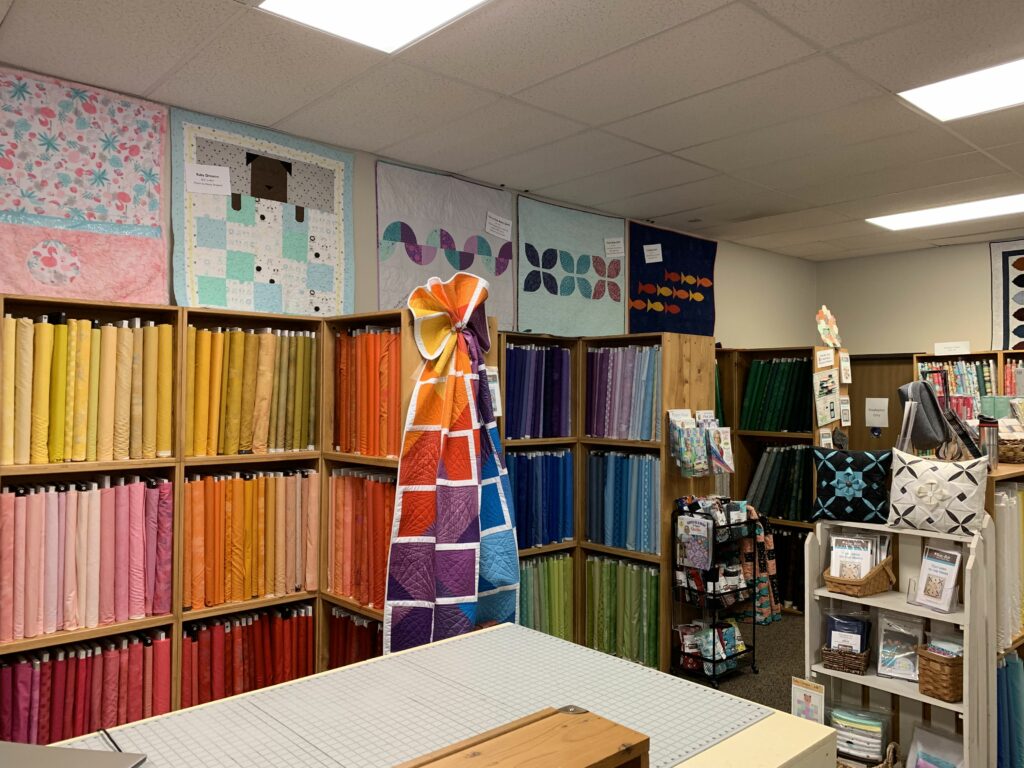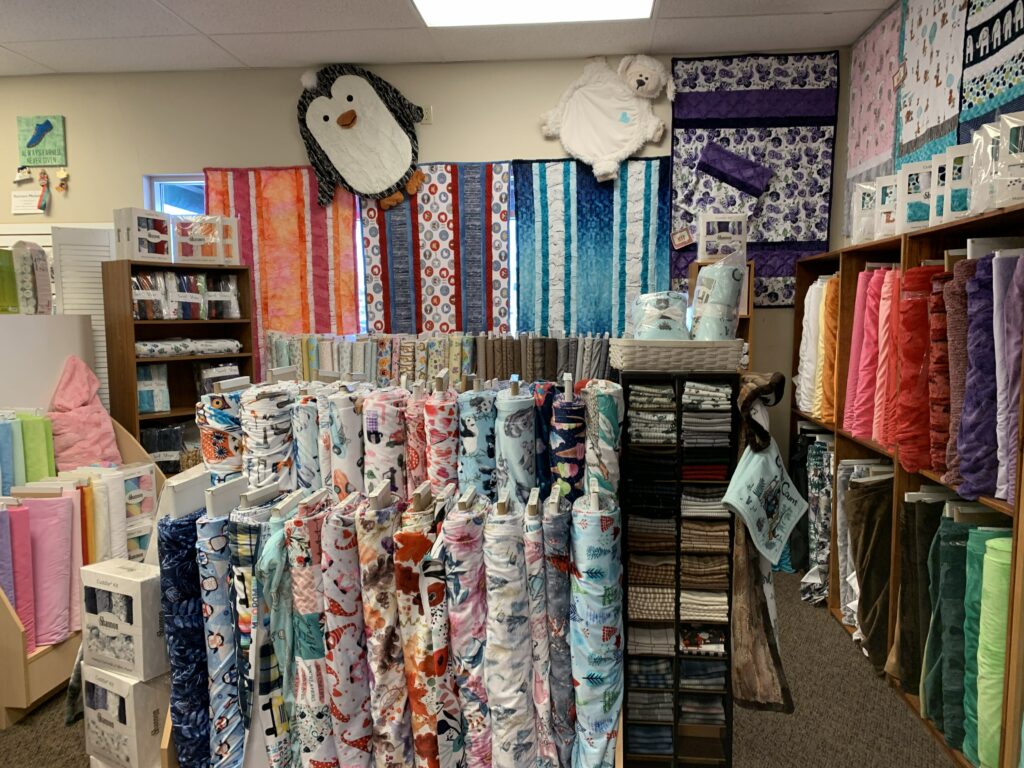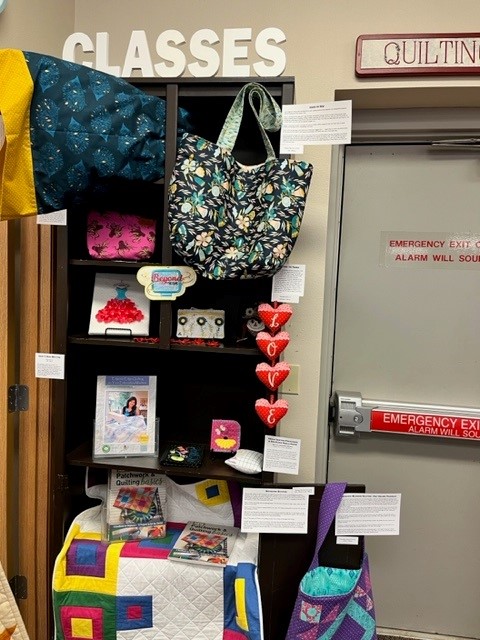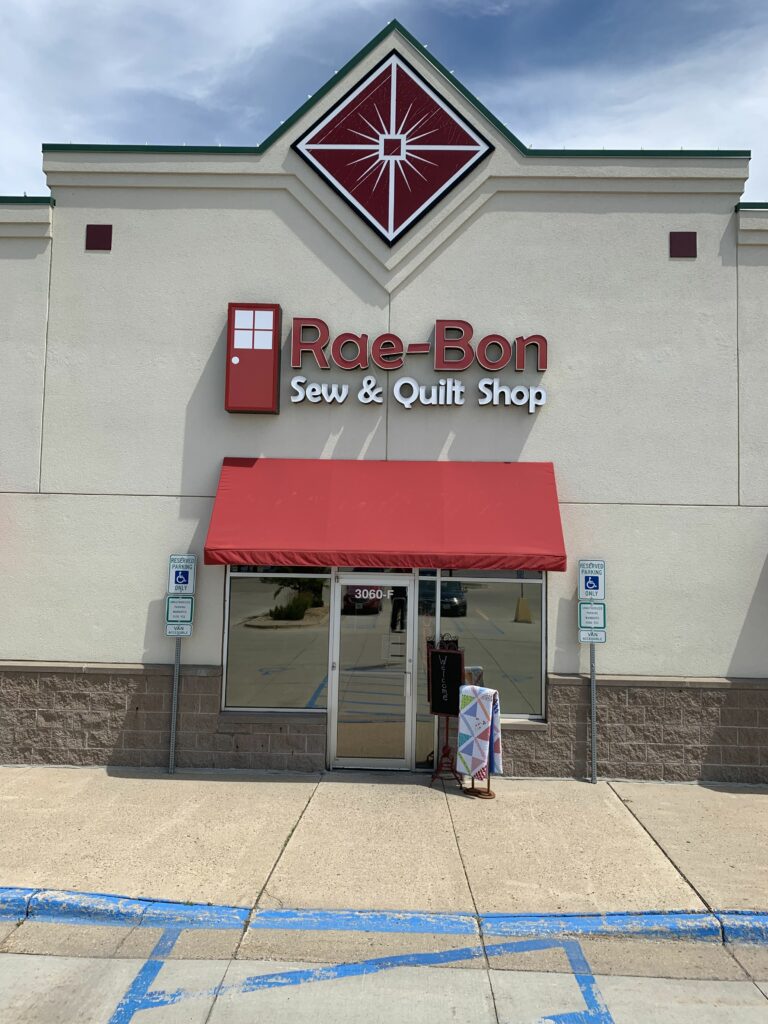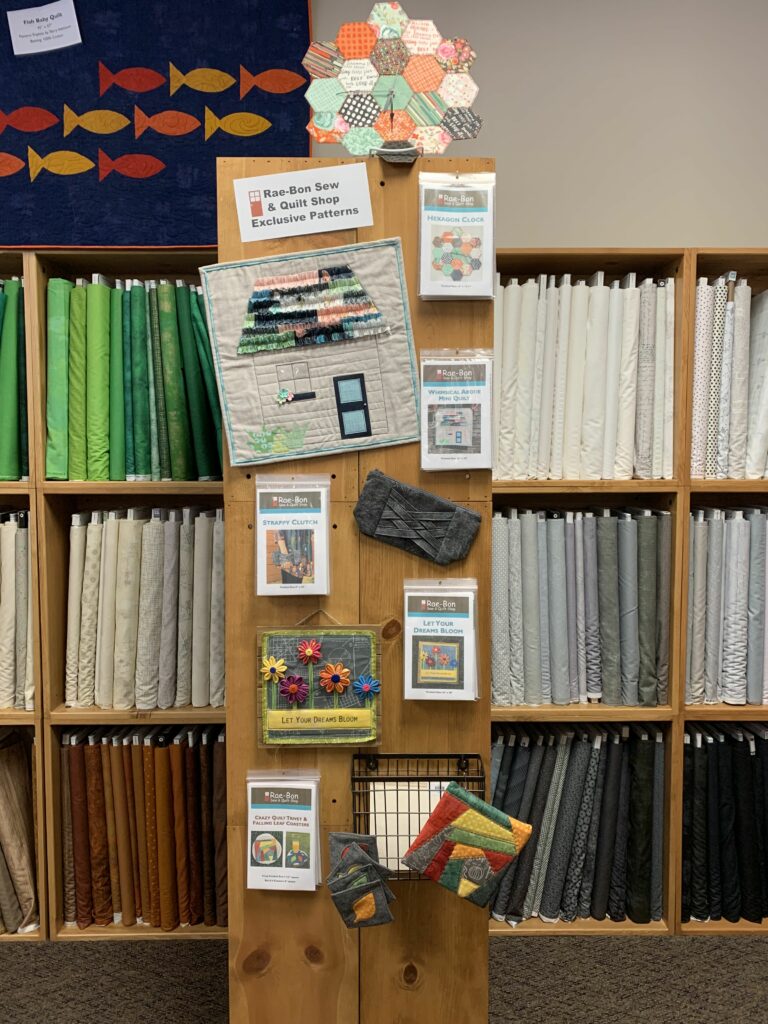 ---
— 2023 Contest Customer Comment —
"The staff are all so friendly and helpful! They always treat people like family and know many people by name. They have also created many fun projects held throughout the month, and even have children's classes."
WENDY
---
Please tell us about your staff.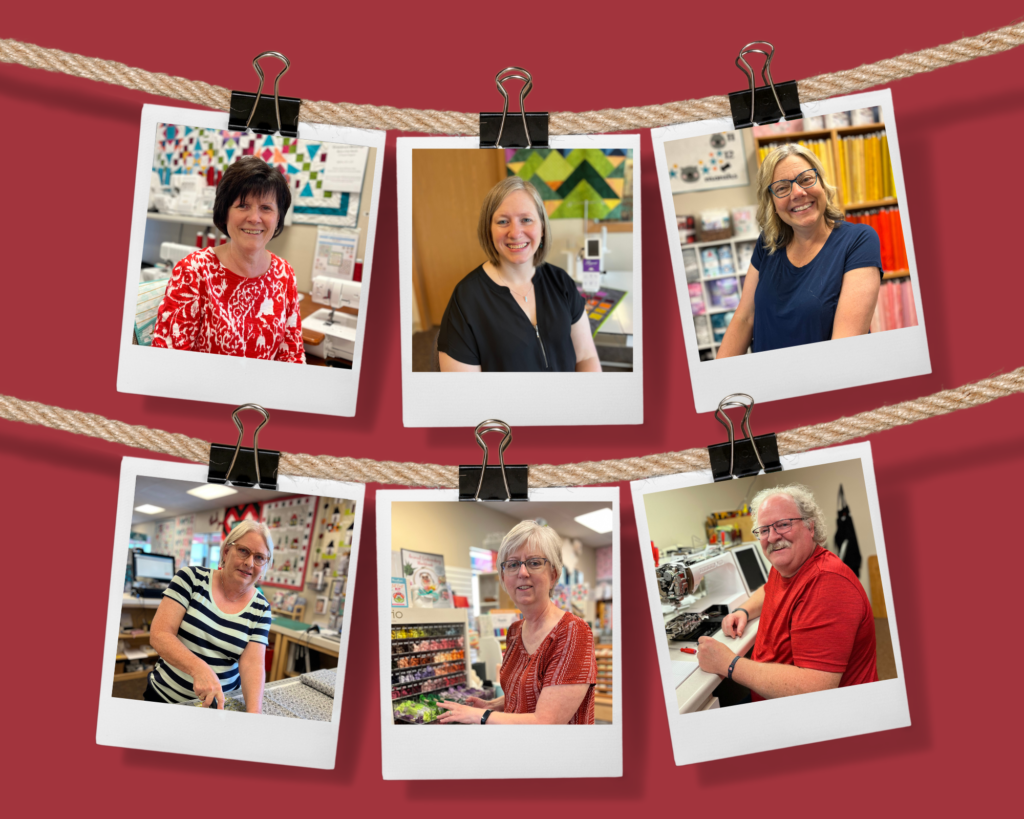 A majority of the staff love making bags in addition to quilting. Jennifer has designed a number of patterns that are unique to Rae-Bon Sew & Quilt Shop. They are a variety of projects like mini quilts, bags, a clock, pillows, and more.
---
---
— 2023 Contest Customer Comment —
"I love seeing the fun projects on the wall and on display. The classes are good for the sewing community. I also love their selection of Tula fabrics."
APRIL
---
Please tell us about any upcoming special events at your store.
We strive to have an active class schedule with at least one class every day. We also host a monthly larger event. For example, in March we hosted a bag making retreat. Sewers could make a bag of their choosing with staff on hand to assist with any questions. We also had lots of fun games and prizes. In June we hosted a sewing retreat inspired by Tula Pinks' Everglow with lots of fun projects.
---
In closing
When asked about the impact of the Local Quilt Shop Contest, Rae-Bon said, "We pride ourselves on providing amazing customer service and it has been validating to see that so many customers feel the same way. We have really appreciated reading all of the amazing comments."
---