---
Off the Rails Quilting in Bondurant is our regional winner for Iowa!
It all started with a text between two friends… "Curse you! Now you've got me dreaming about living in Ankeny and opening a quilt store. Oh, the fun we could have!" Well, dreams do come true…
---
Please tell us your store's story.
Ann and Jenny opened Off the Rails Quilting after being friends since their kids were little. They were looking for a fun business where they could work hard, have fun, and still be available to their growing children.
Ann and Jenny consider themselves "social quilters", meaning they love to stitch with friends. As the business grew and changed they became passionate about reminding quilters to enjoy the process. Quilting is not a race and does not have to be a competition. If you love what you do, be happy! Every quilt friend brings their own personality to the table and we help them in every way we can.
In their free time Ann and Jenny enjoy spending time with their husbands and kids playing games, going to the lake, and plotting and planning their next big adventure.
---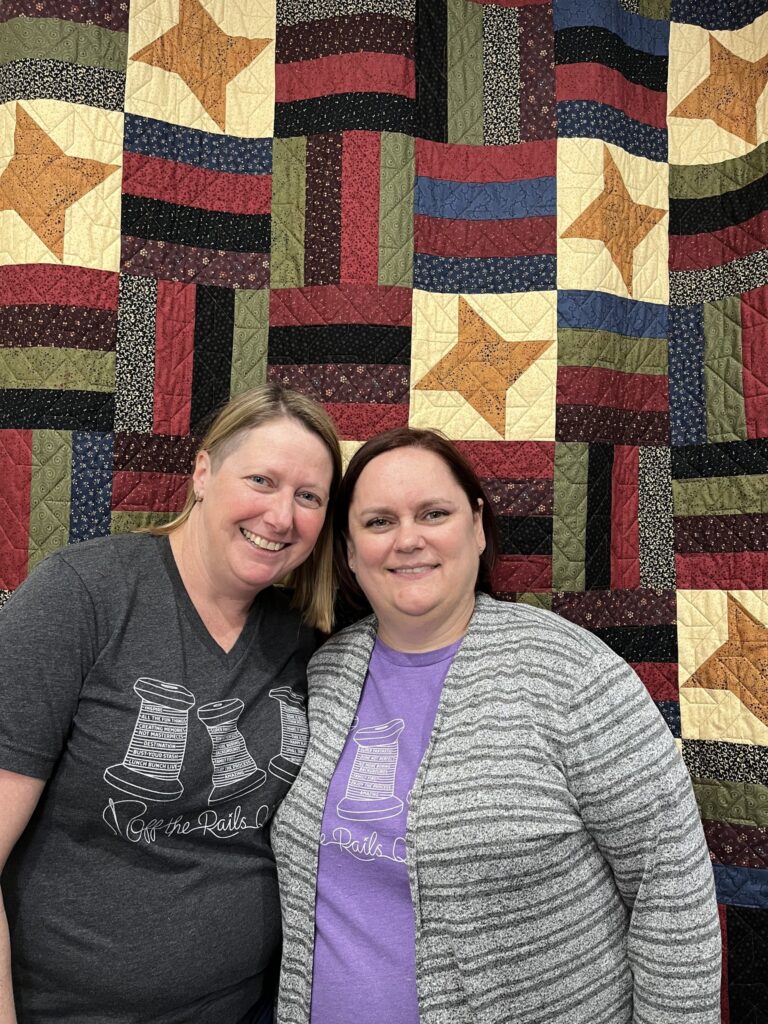 This August will mark Off the Rails Quilting's 7th year! We chose "Off the Rails Quilting" because our shop is located one block south of the trailhead on the Chichaqua Valley Trail bike trail that was built as a part of the Rails to Trails project.
For those who have not seen the store, please describe it.
Off the Rails Quilting is located in the heart of downtown Bondurant, Iowa. We have three rooms full of fabric, patterns, notions, and more just waiting to be discovered! Our store has something for everyone, no matter your taste or skill level. We love ALL things scrappy!
We have everything from bright and modern fabrics to traditional and reproductive prints! We are an Authorized Janome Retailer and carry a variety of Janome accessories.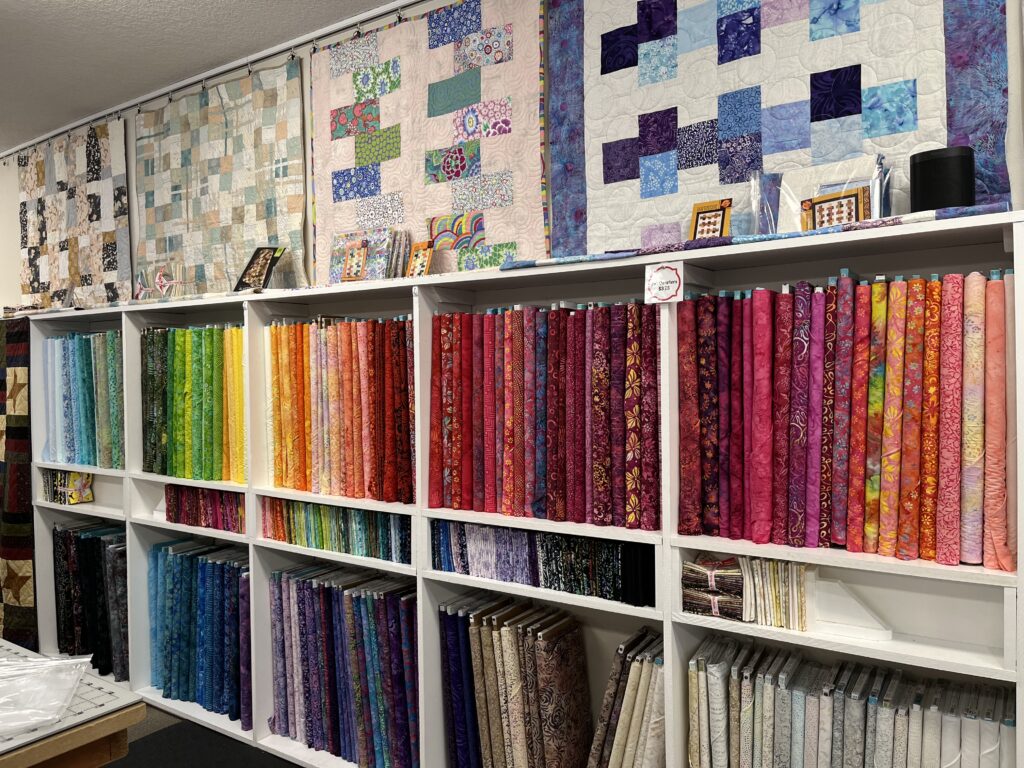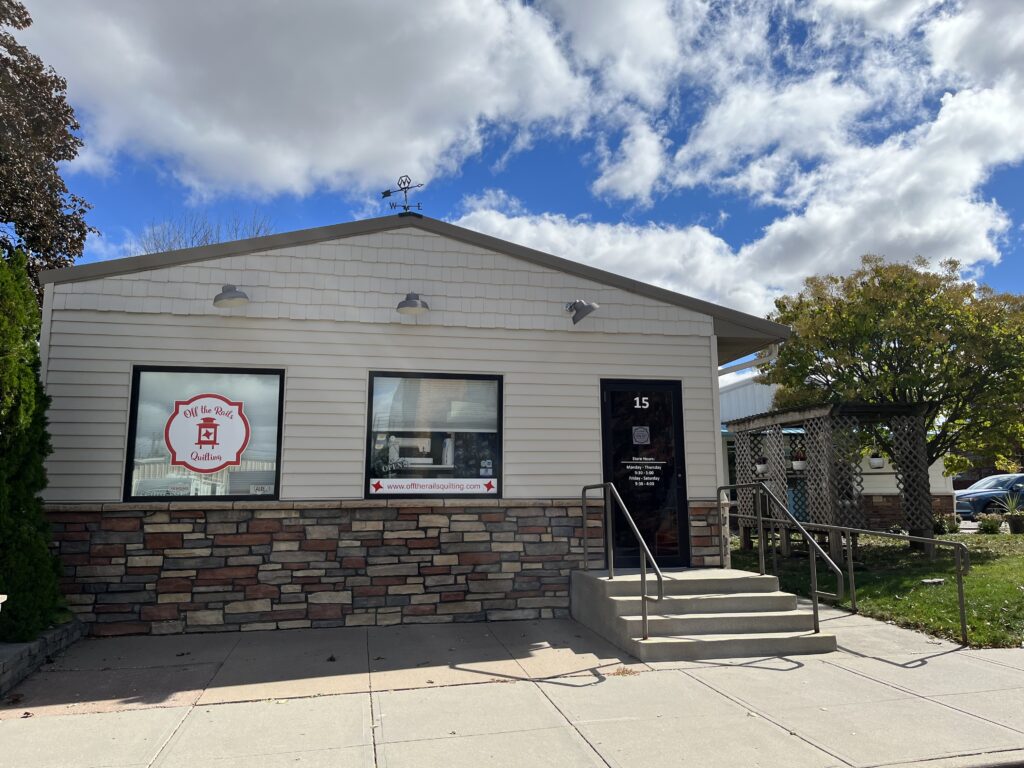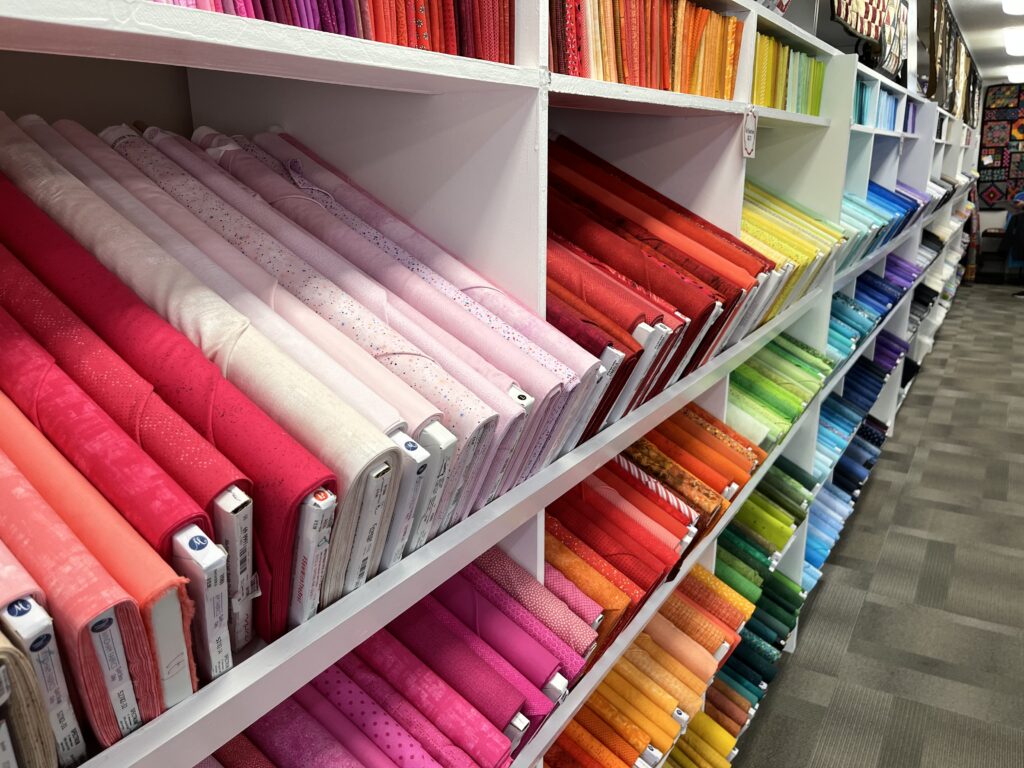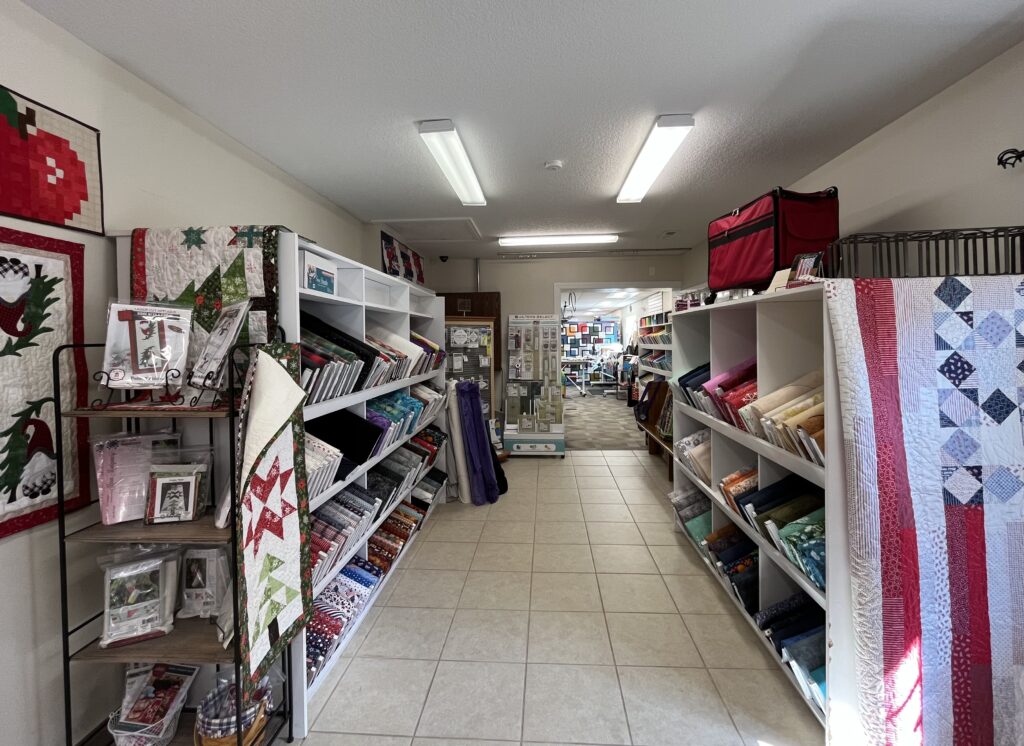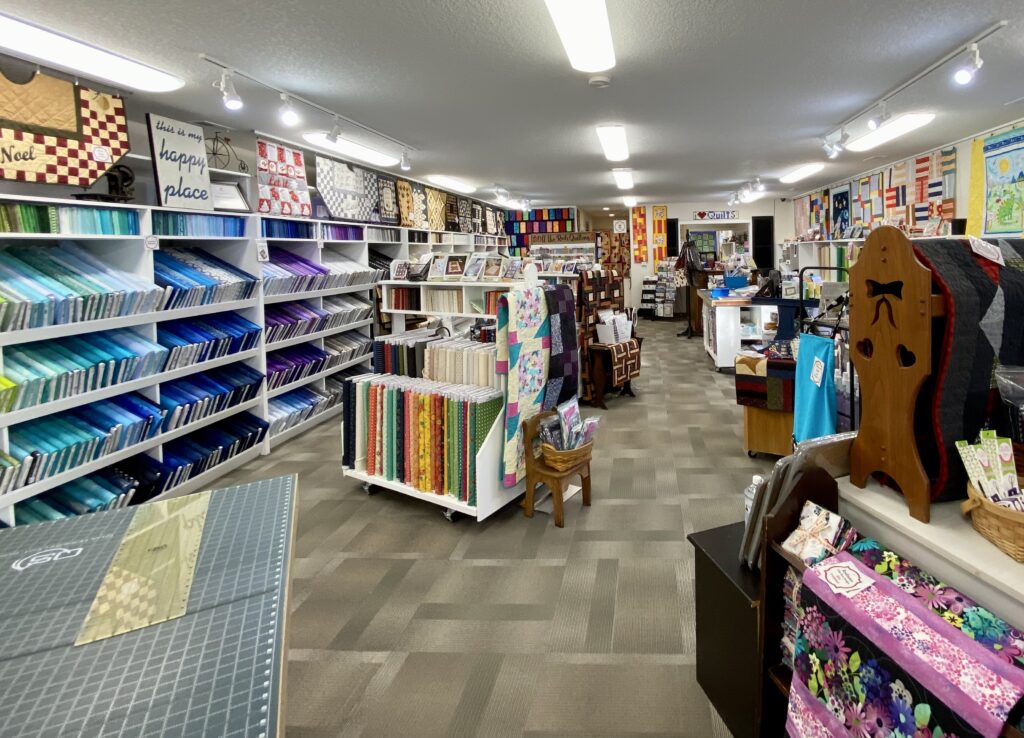 Staff photos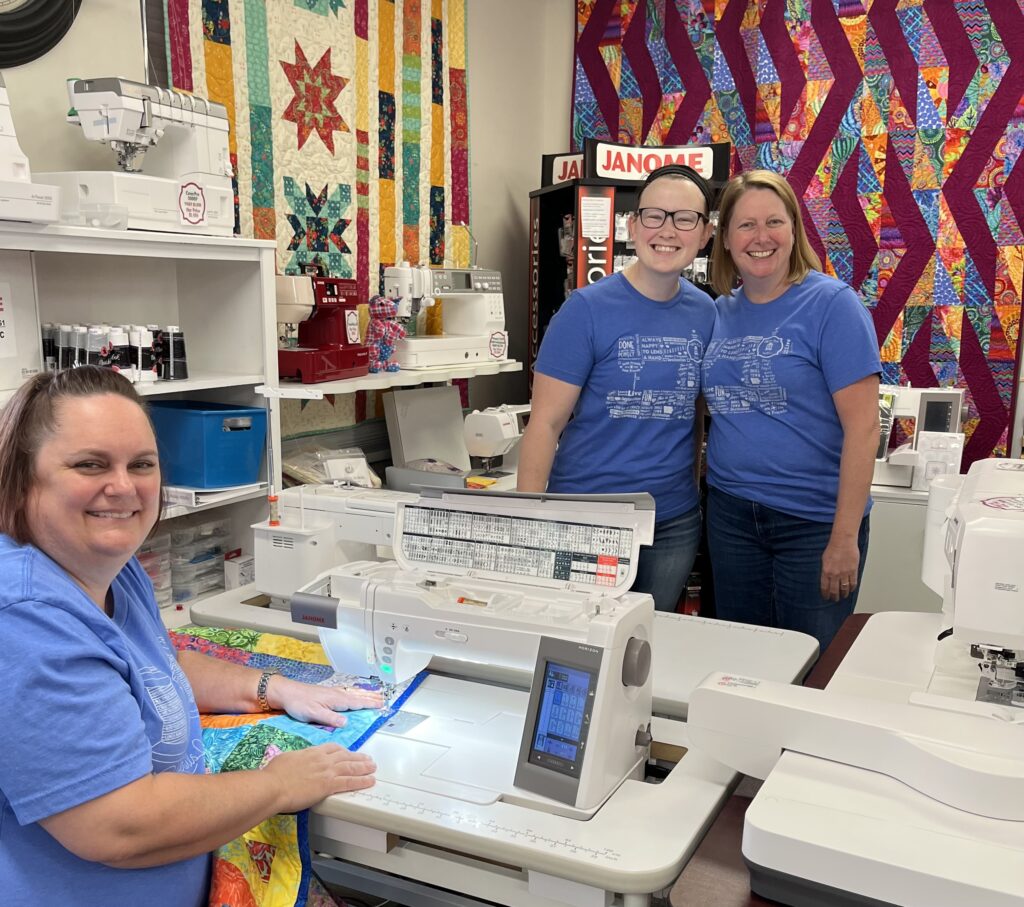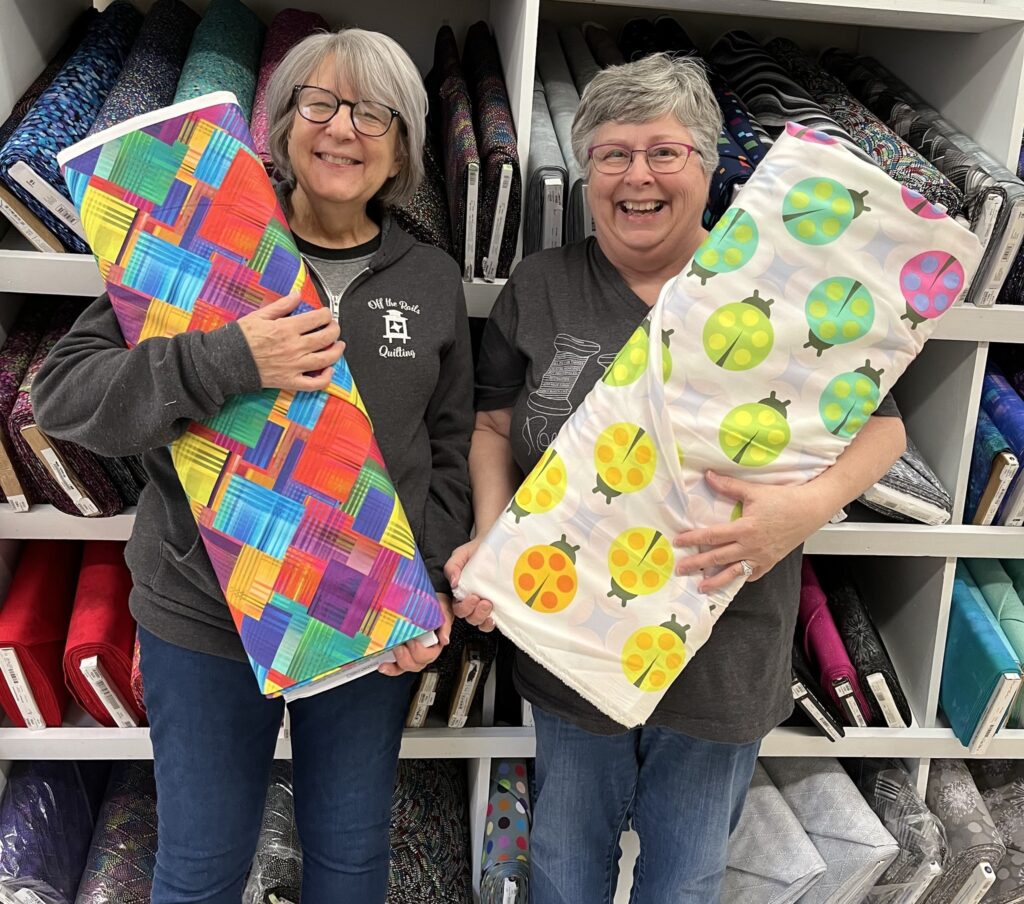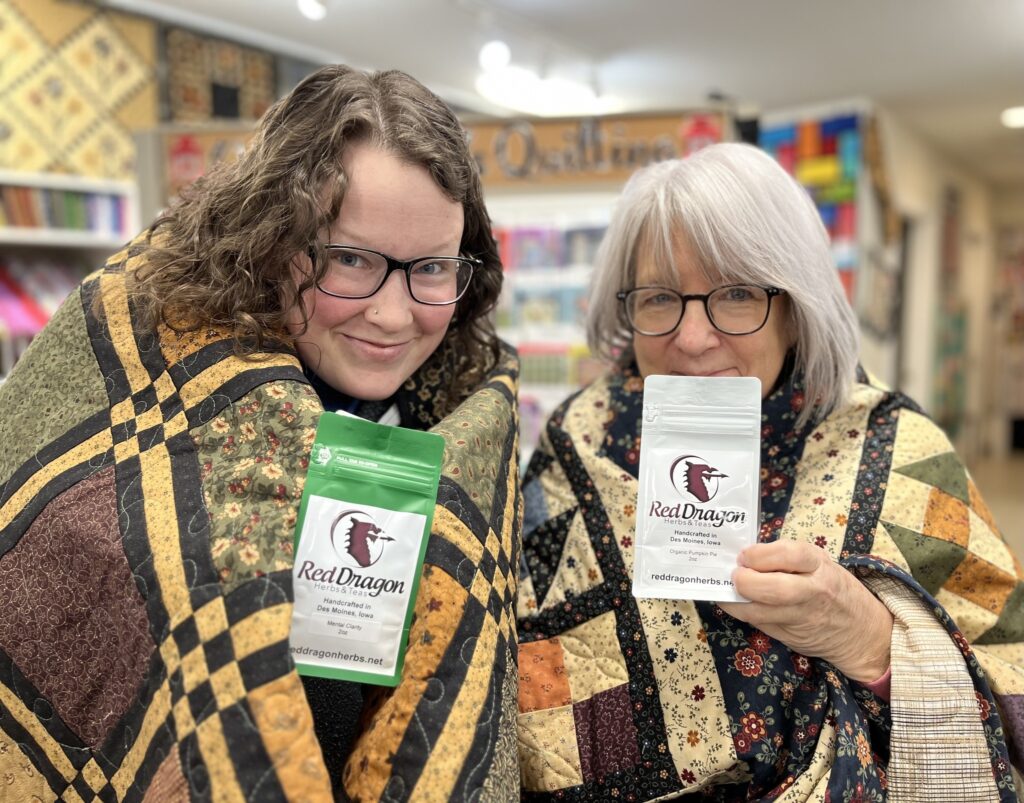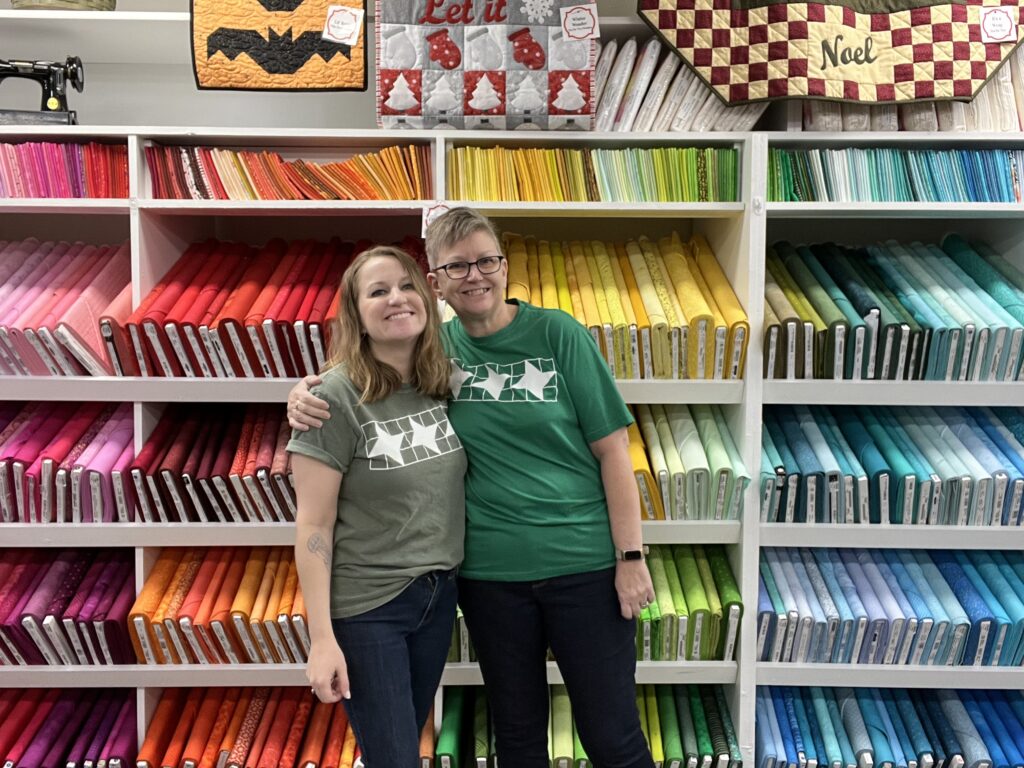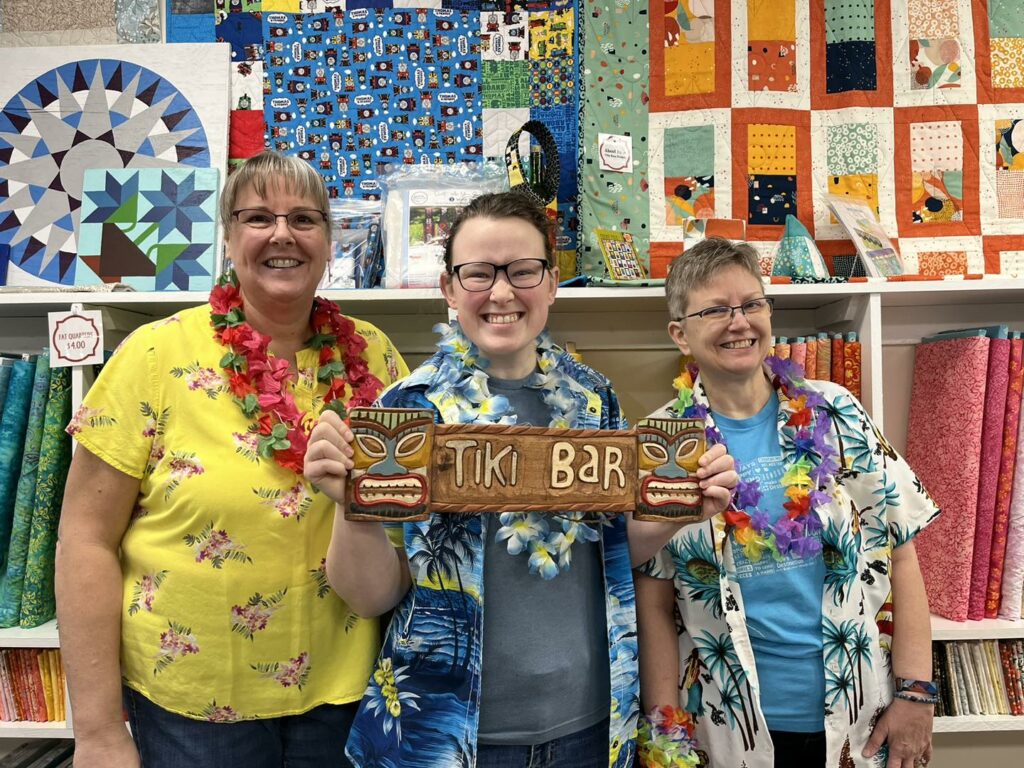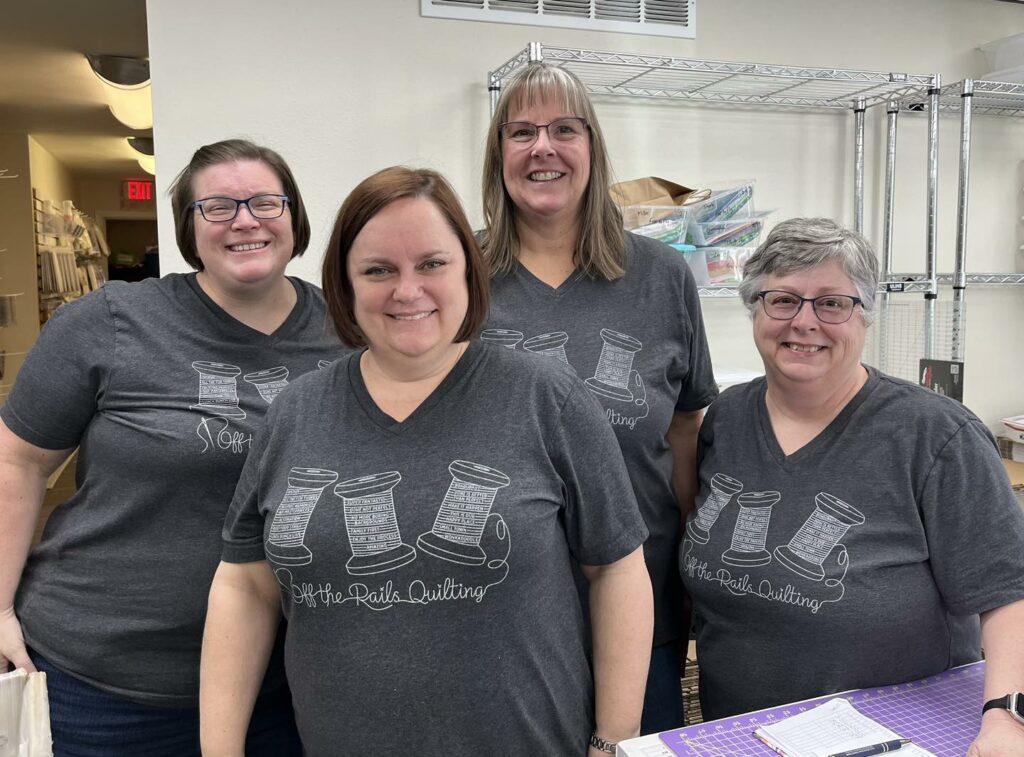 Please tell us about any upcoming special events at your store.
All Iowa Shop Hop – June and July. Hop around the state of Iowa and visit 82 participating shops! Each shop will have exclusive All Iowa Shop Hop collectable patterns.
First Friday – Shop with us the first Friday of every month to collect a 4″x6″ block pattern card. Local friends can come in and enjoy treats, collect their pattern, and see what's new at the shop. Online friends will automatically receive a pattern with their purchase during a First Friday Lunch Bunch Live show.
Thread Color of the Month – Each month we feature an Aurifil Cotton 50wt 'Thread Color of the Month' at a discounted price!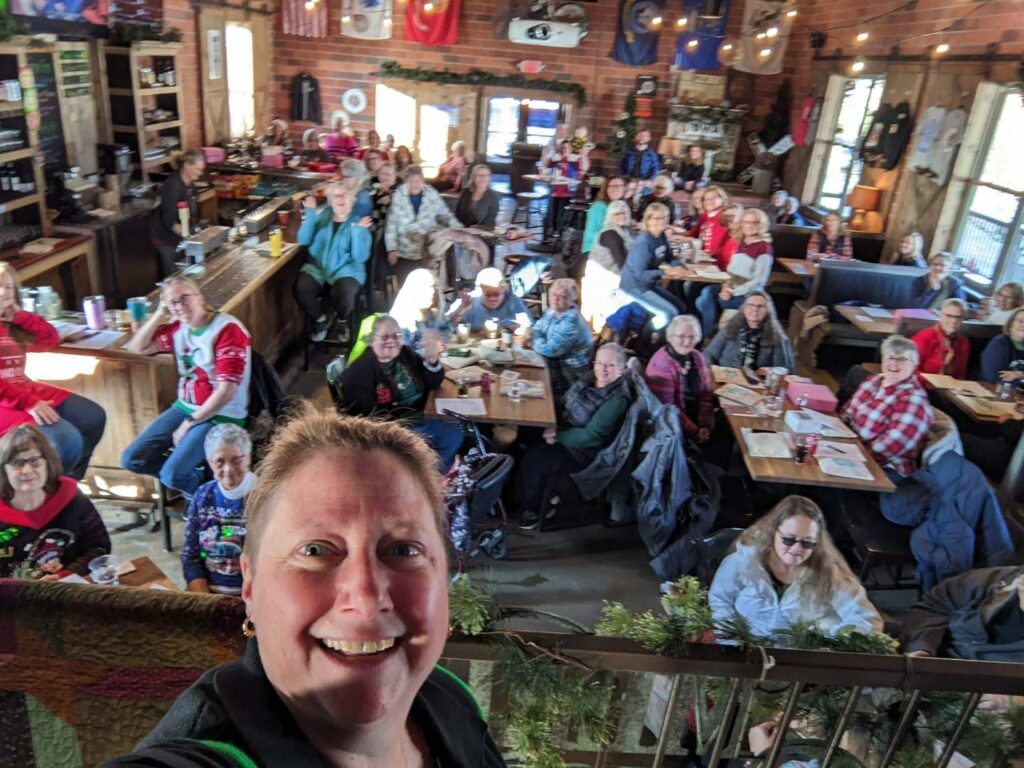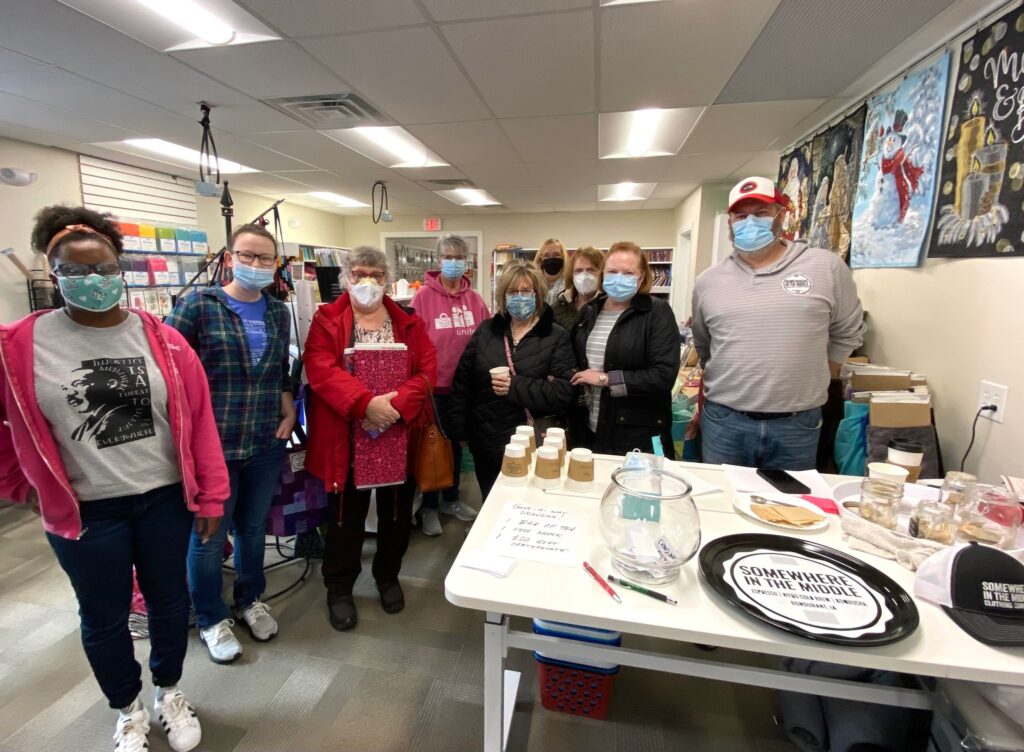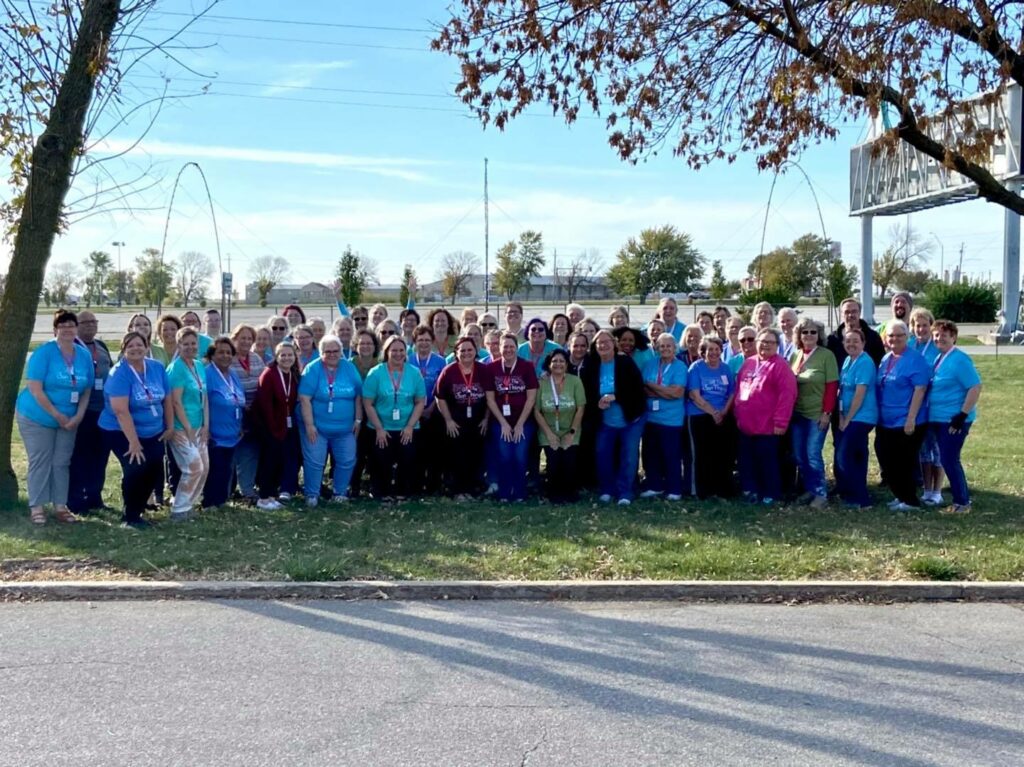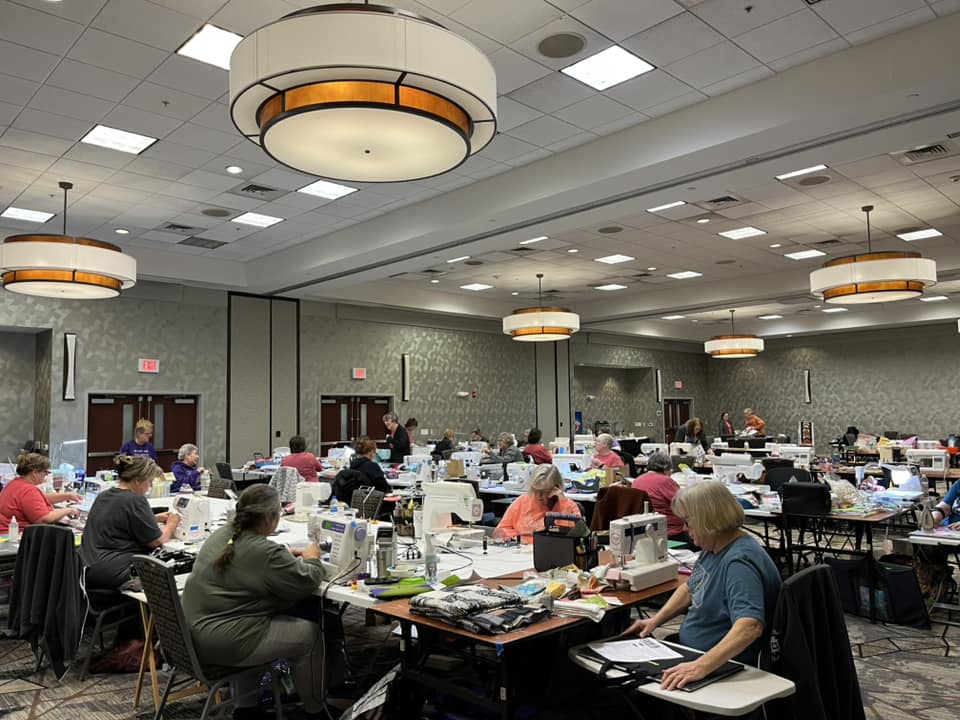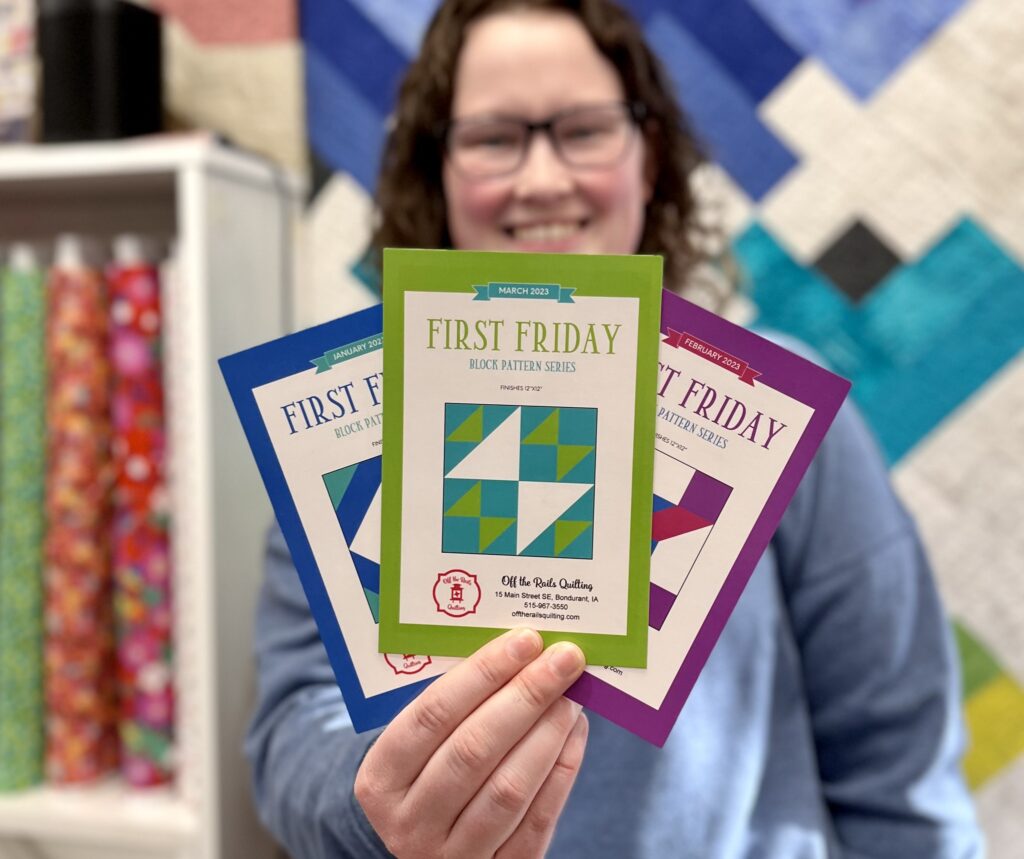 ---
In closing
When asked about the impact of the Local Quilt Shop Contest, Off the Rails Quilting replied: "We are big ByAnnie fans at Off the Rails Quilting and have had many trunk shows. We love that the patterns are user friendly and simple to follow! The Local Quilt Shop Contest has introduced our store to new shoppers all across the country! By continuing to carry ByAnnie patterns, we have gained new customers who found us through the LQS contest and have continued shopping with us!
---