---
Nanno Creative in Druten is our Regional Winner for The Netherlands!
We are excited to tell you the story of how a fabric-loving little girl grew up to be the owner of a wonderful quilt shop!
---
Please tell us your store's story.
Rianne Nota is the owner of Nanno Creative, and she told us about the store's beginnings.
"Ever since I was a little girl, I have been extremely happy when I can play with fabrics. The sewing machine has been my friend since I was a little girl and I watched my mom sewing our clothes. I got my own sewing machine when I was 10 years old and I started making my own clothes. However, I didn't start my working life in the creative business, but was trained as a nurse instead.
When my eldest daughter was born I became a stay-at-home mom, and, in addition to making my own clothes, I also started quilting. When my youngest daughter was almost 4 years old, I started a new career in the sewing machine business, first as an educator, and later in sales and management.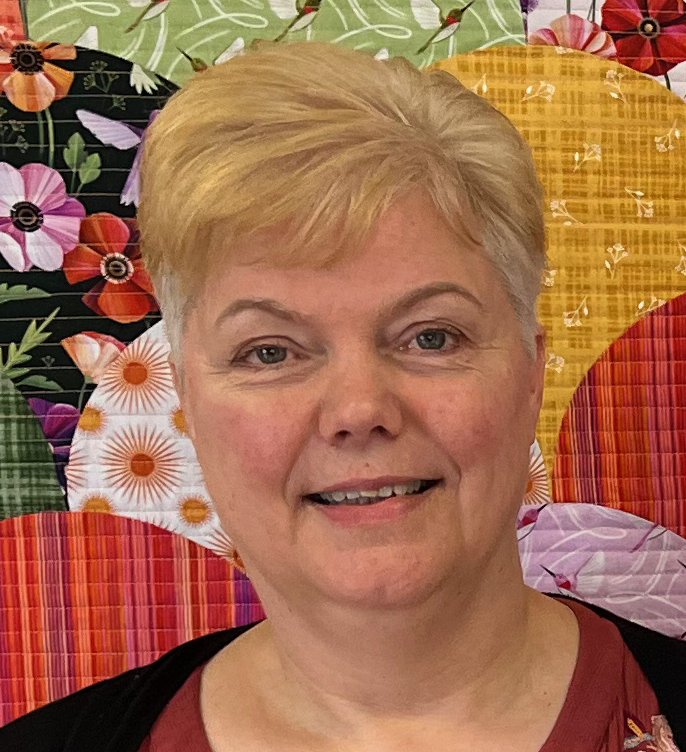 I started my store 4 years ago, after my career in the sewing machine business ended, and I finally decided to do what I always loved most. I started with an online store and organizing classes, as I love to share knowledge. I never intended to have a brick-and-mortar store, but customers kept asking if they could visit my store. So now we have both a brick-and-mortar and online store and I love it! There's not much time anymore for teaching, but I can advise customers and help them pick the perfect fabric combinations for their project.
My love for fabrics and sewing machines has always been an important part of my life.
I'm married to Noud, who has been my best friend for 40 years. I have two grown-up daughters: Minke, who lives in Ireland, and Baukje, who works in my store with me. I'm a proud grandma of four :)"
---
For those who have not seen the store, please describe it.
Our fabric selection is mainly modern quilt fabrics. Besides that we have a wide range of notions and Janome Sewing machines.
We offer modern fabric lines that are not easy to find in Europe. We offer complete collections of designers like Giucy Giuce, Rachel Hauer, Alison Glass, and Libs Elliott.
Our store is in Druten and a bit hidden behind a larger building. It is not on a shopping street, but customers can park in front of the shop for free. We have about 75 m2 of space.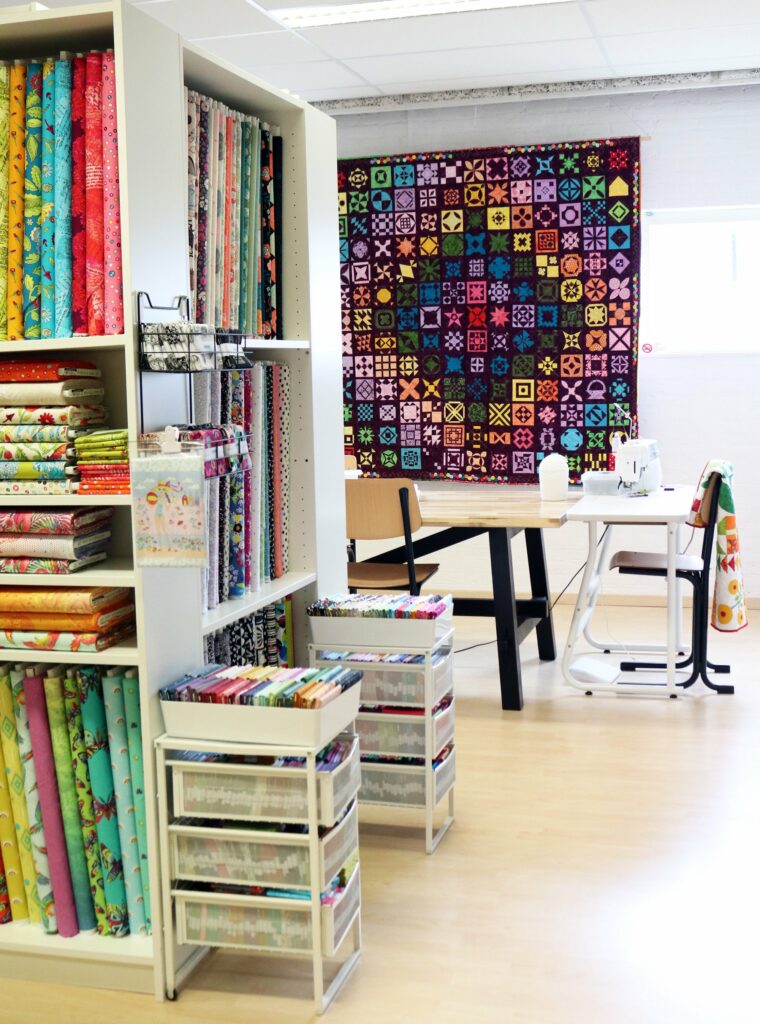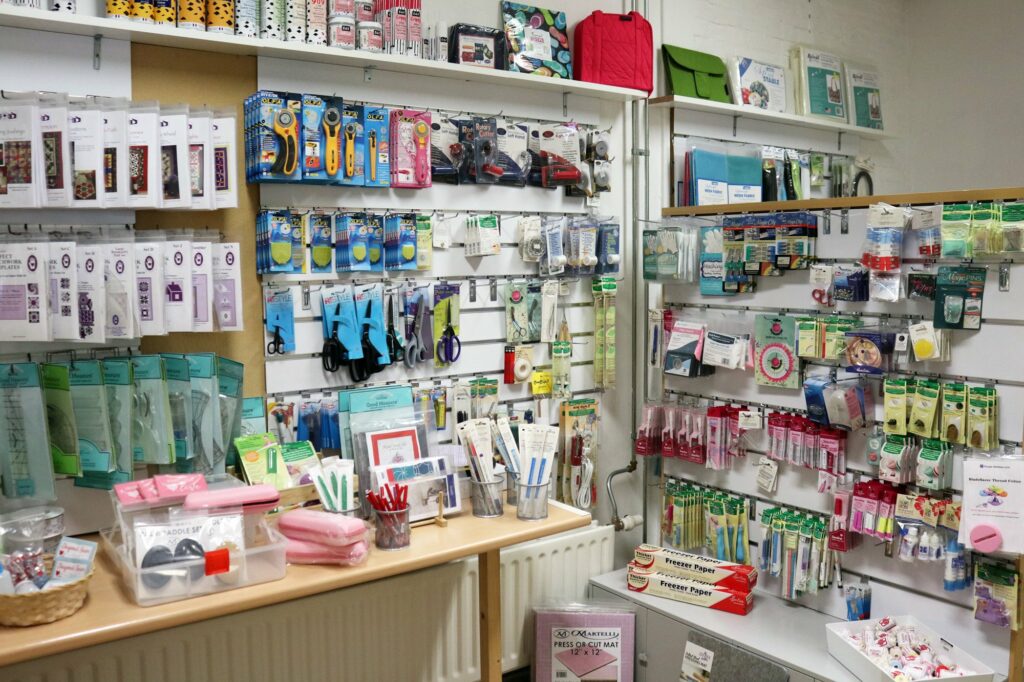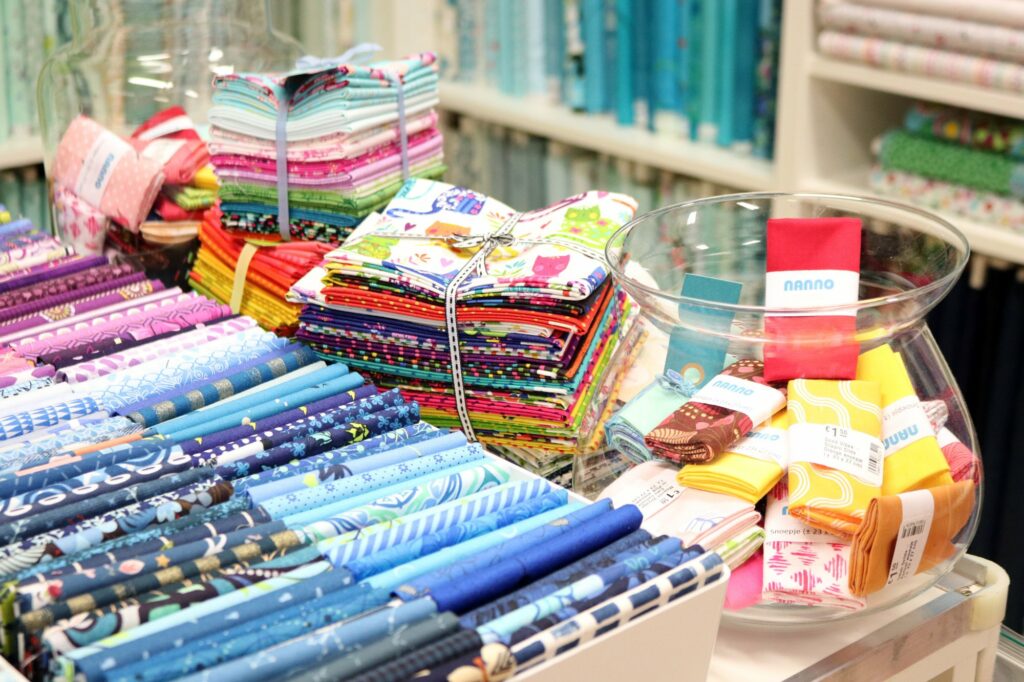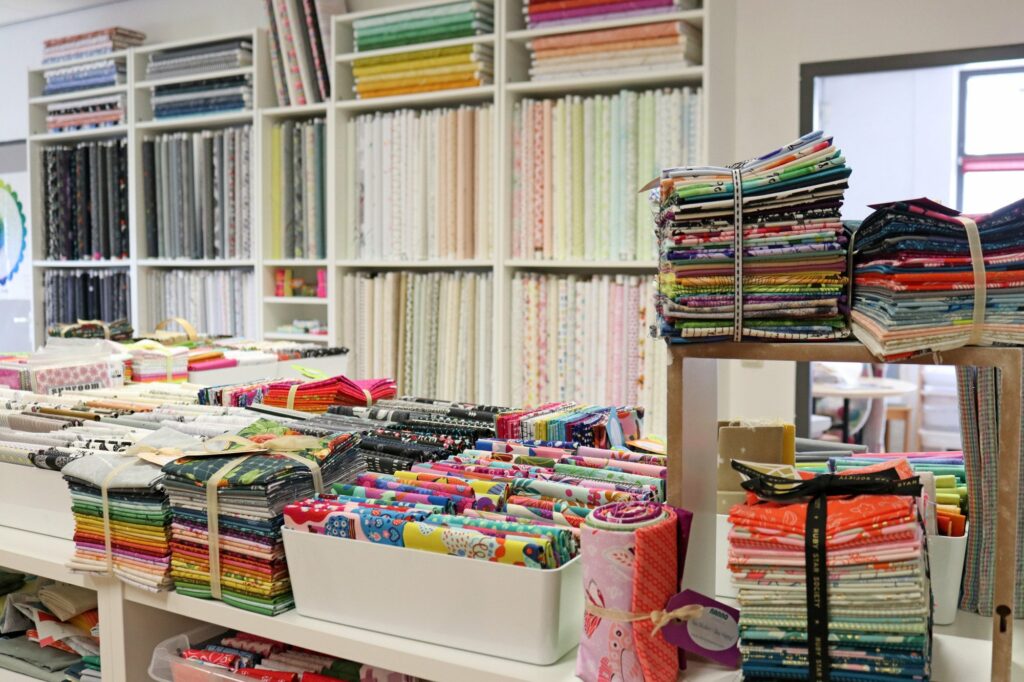 Please tell us about your staff.
As already mentioned, I work together with my daughter Baukje. She is officially a staff member, but it always feels like it's our store. She has the ambition to take over the store in the future.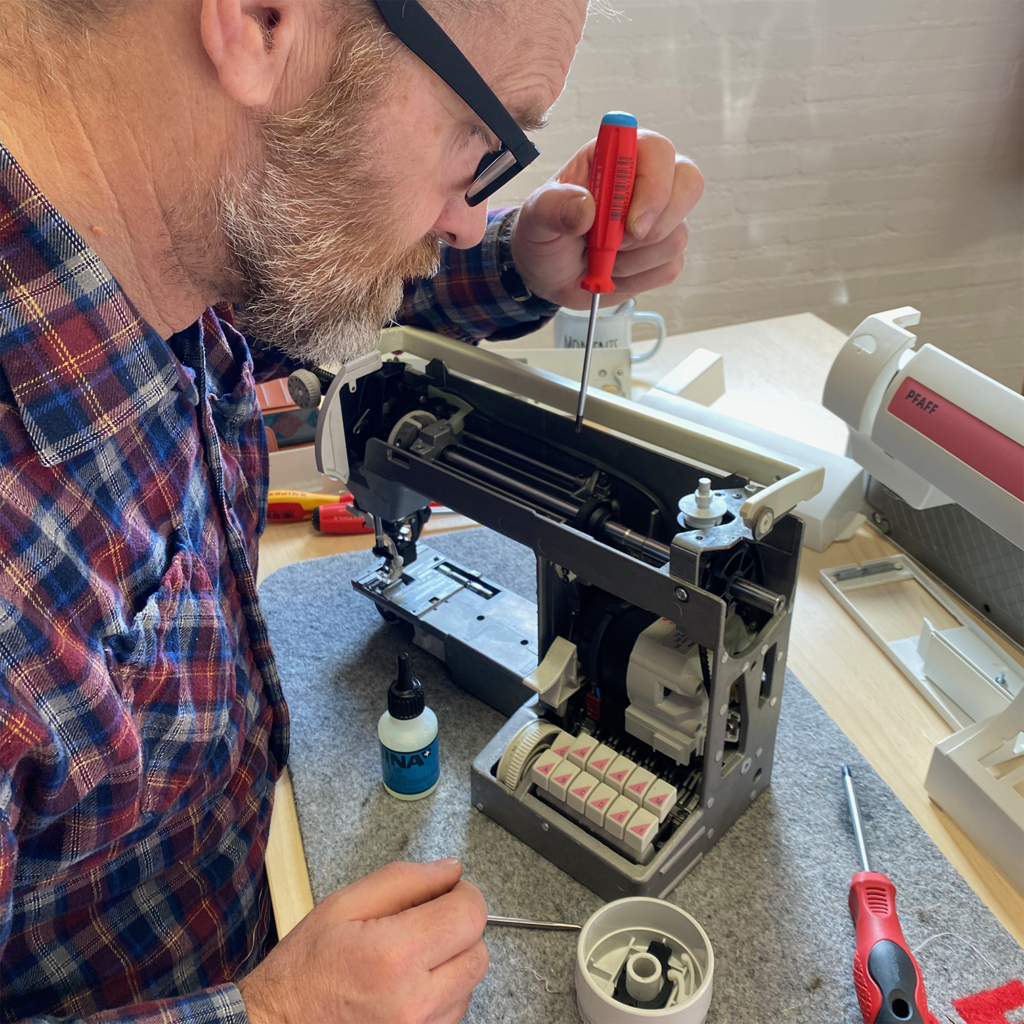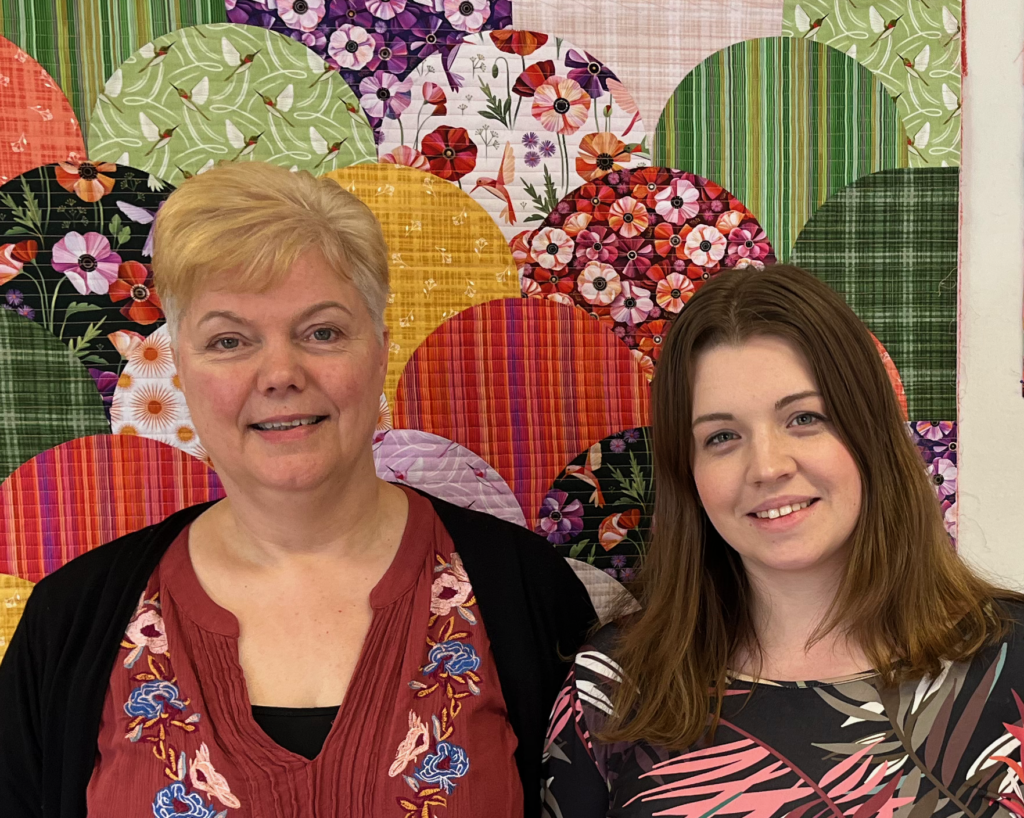 ---
My husband Noud is also active in our store.
He does the main part of the sewing machine repairs and helps us with the web shop orders.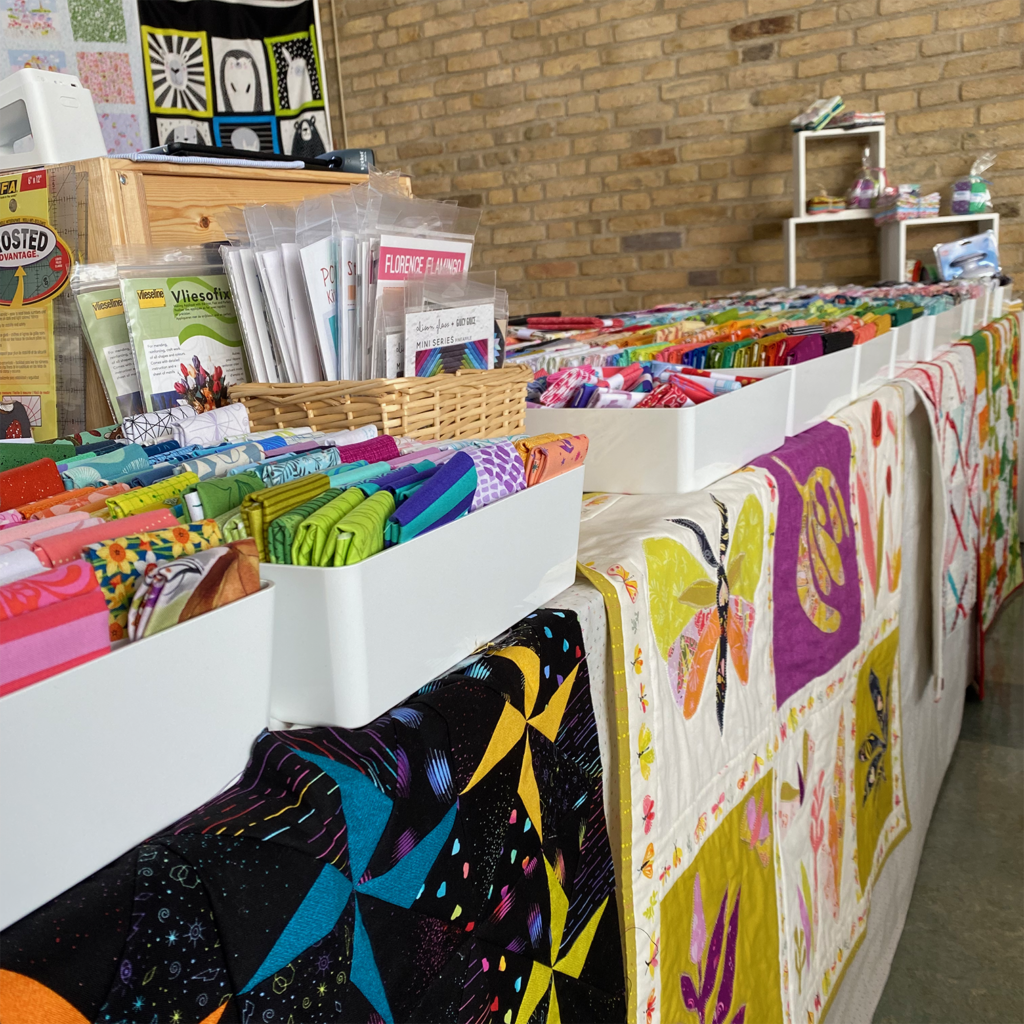 Please tell us about any upcoming special events at your store.
Since the pandemic we offer "personal shopping" for customers who are not able to come to the store.
Customers tell us what they are looking for and we start "shopping" for them.
When we think we have found what the customer is looking for, we send pictures or start a video call to check with the customer and see if we made the right choices.
---
In closing
When asked about the impact of the Local Quilt Shop Contest, Nanno Creative replied:
"The Local Quilt Shop Contest brought a lot of positive vibes to our store and, with the prize we won, we added new products from the ByAnnie range to our assortment."
---