---
Material Girls Quilt Boutique in LaPlata is our regional winner for Maryland!
What started as a stress-relieving hobby twenty years ago suddenly turned into a new career. Read on to learn more!
---
Please tell us your store's story.
Material Girls Quilt Boutique (called MGQB by most) in LaPlata, MD is a family-owned business which was opened by Amy Henley and her mom, Robin Henley, in April of 2003.
For 20 years, Material Girls has served their customers and community, offering a friendly environment to learn and expand their knowledge in a hobby that has gained popularity in recent years.
Amy just started quilting about a year before she and her mom opened the store. She got into sewing as a hobby to reduce stress and had no idea quilt shops existed until about six months before they opened Material Girls. Amy and Robin had an opportunity present itself and jumped at the chance to create their own space.
---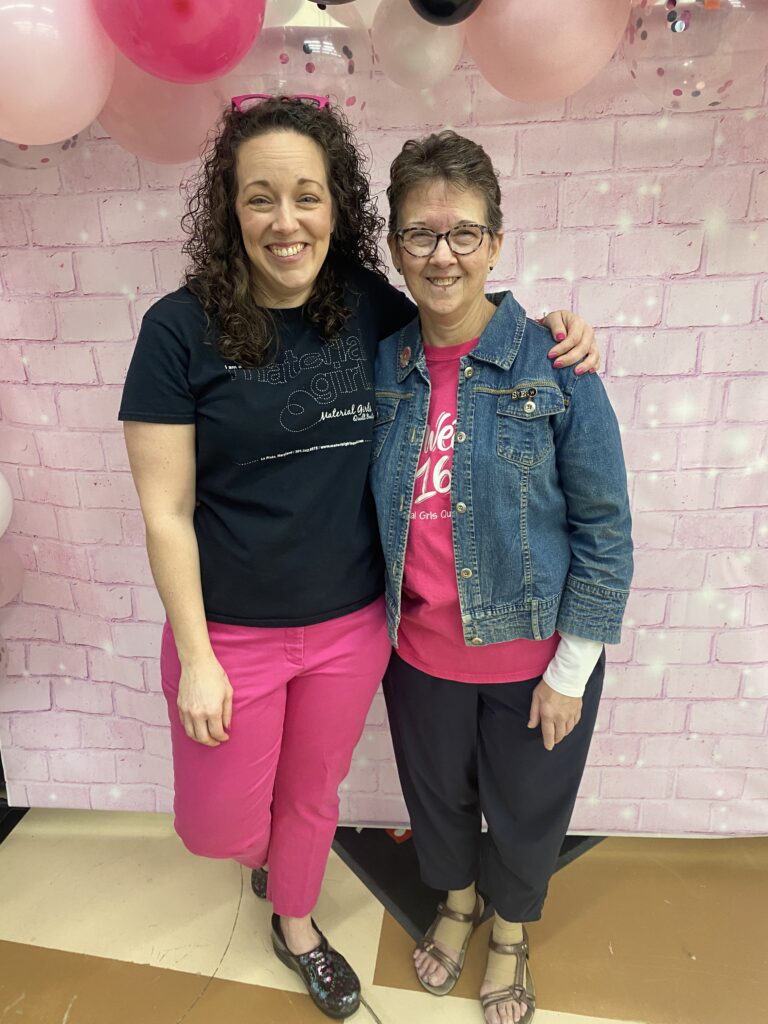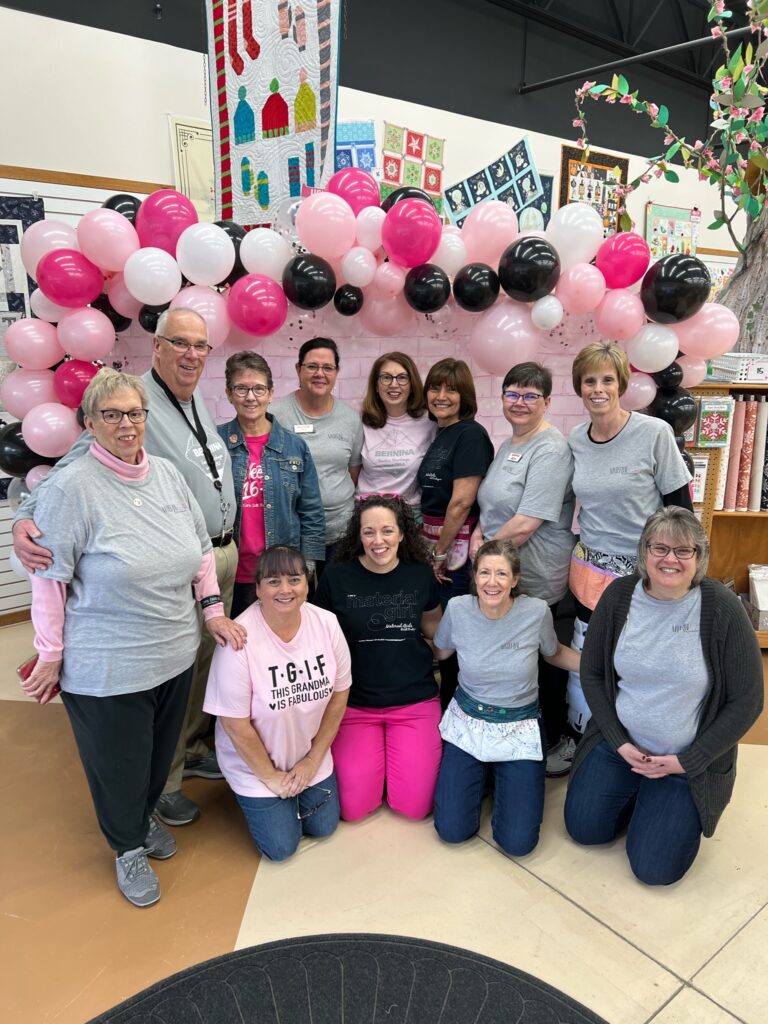 A growing online store, a BERNINA dealership, a YouTube channel, numerous weekly groups, and virtual and in-person clubs, there is truly something for everyone.
MGQB also provides an all-inclusive retreat twice a year. Hundreds of ladies and gentlemen gather from all over the country for a long weekend filled with fabric, fun, and friendship.
Their next retreat is scheduled for November and will be in Leesburg, Virginia.
---
---
— 2023 Contest Customer Comment —
"Robin and Amy (mother and daughter) know all of their customers by name. They make sure that if you need help with ANYTHING, they are there to assist. They have a space where you can come and sew and get all of the help that you need with your project. The care that they show to each and every one of their customers is unmatched. They also host the BEST quilting retreats!"
KIM
---
For those who have not seen the store, please describe it.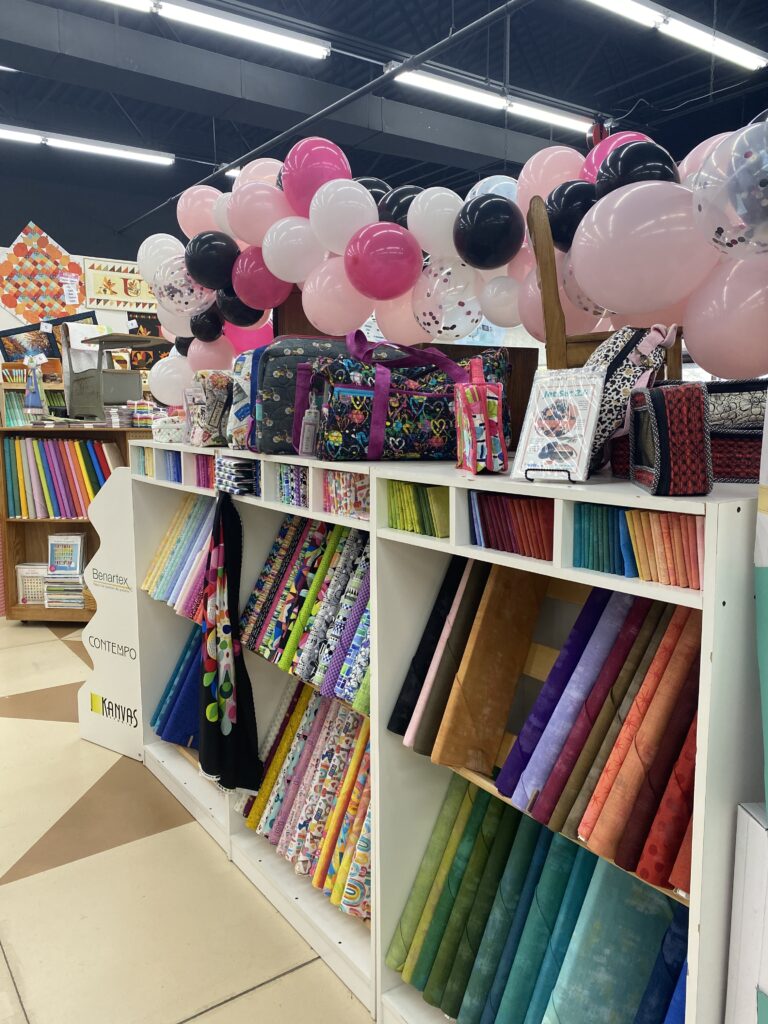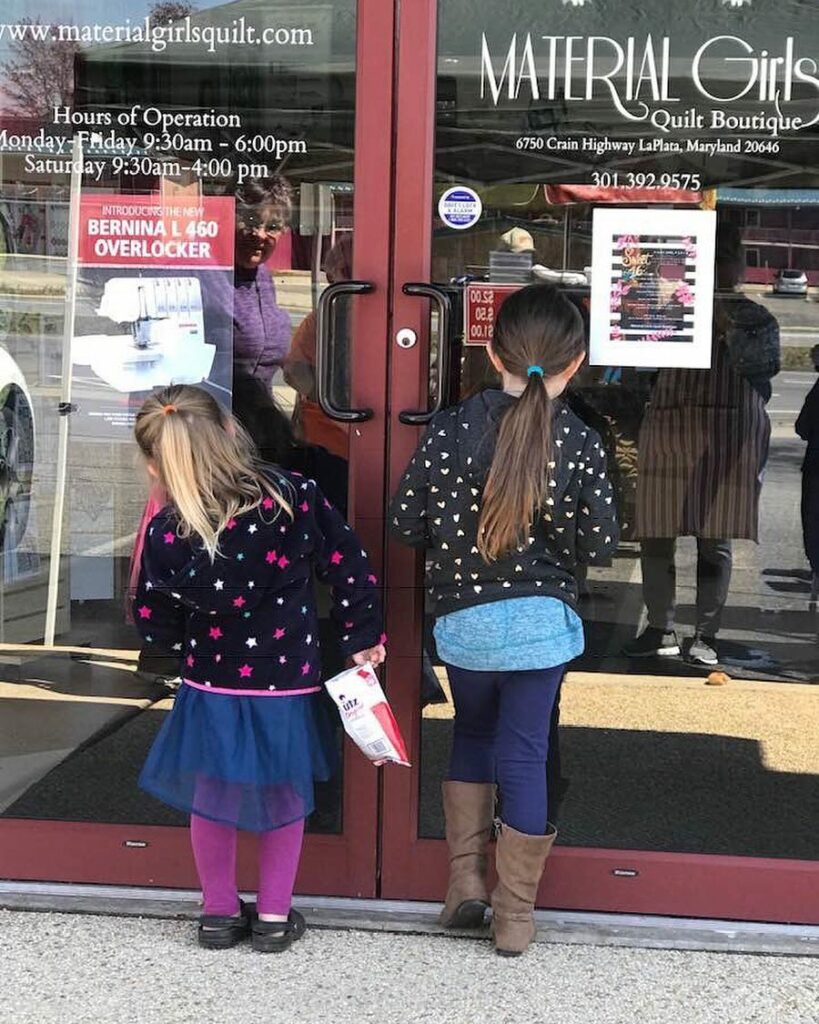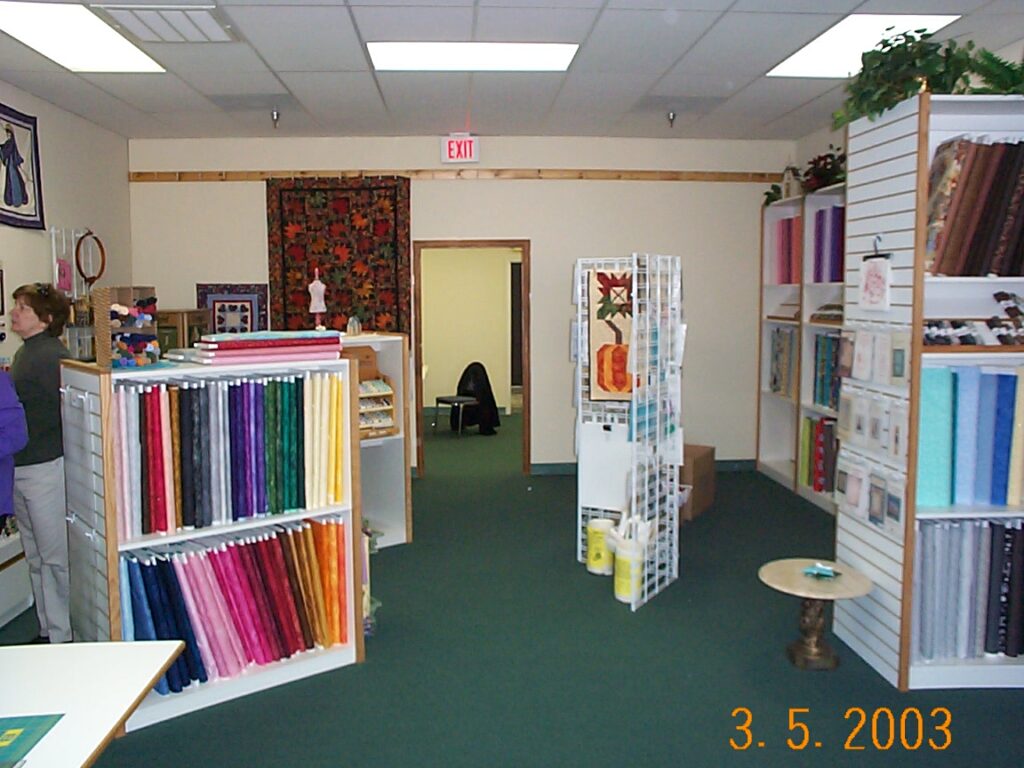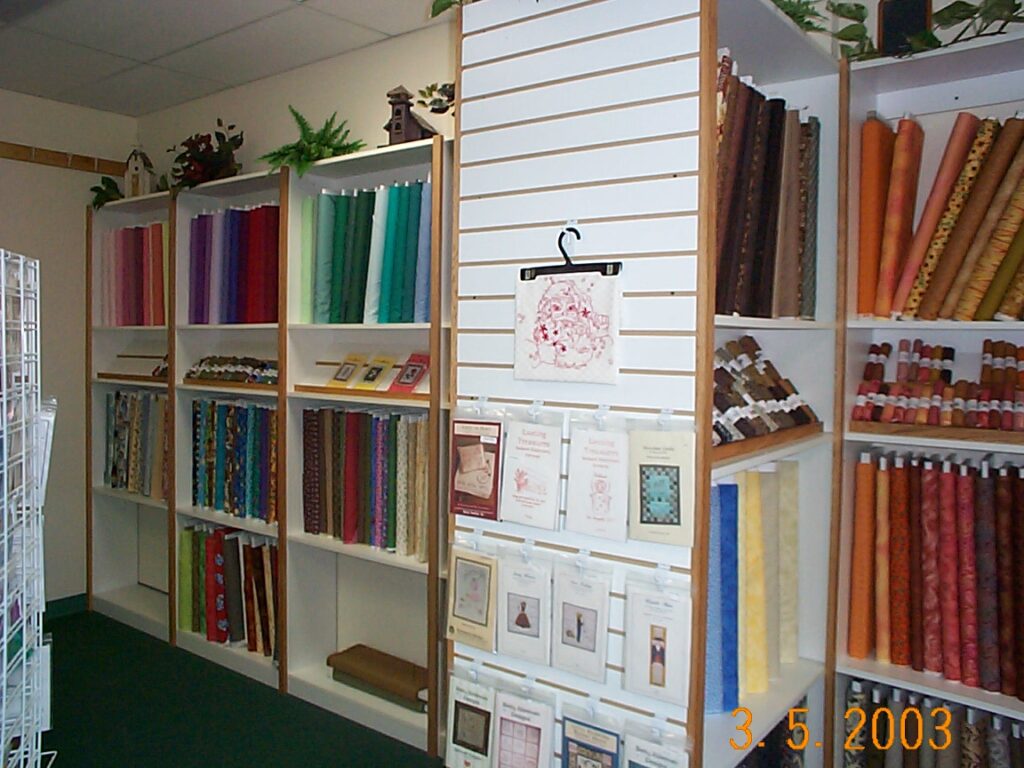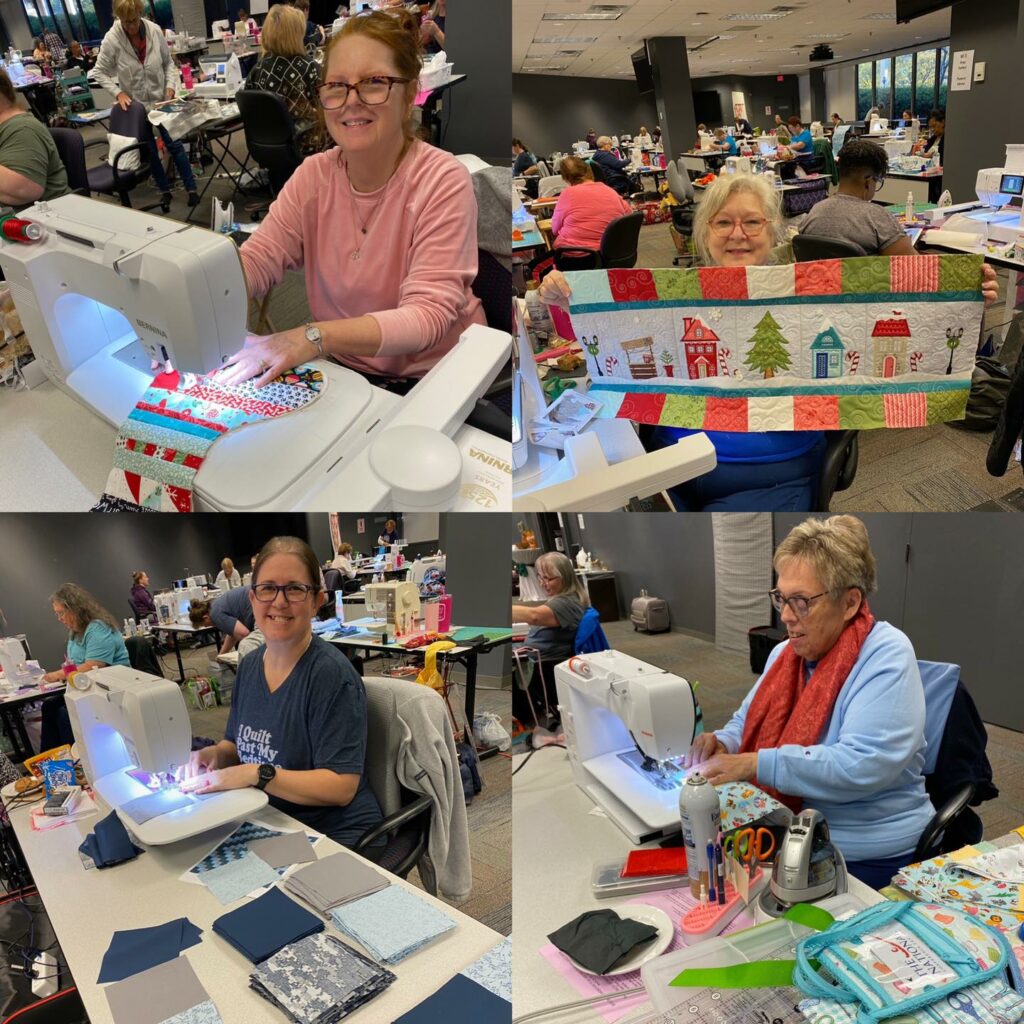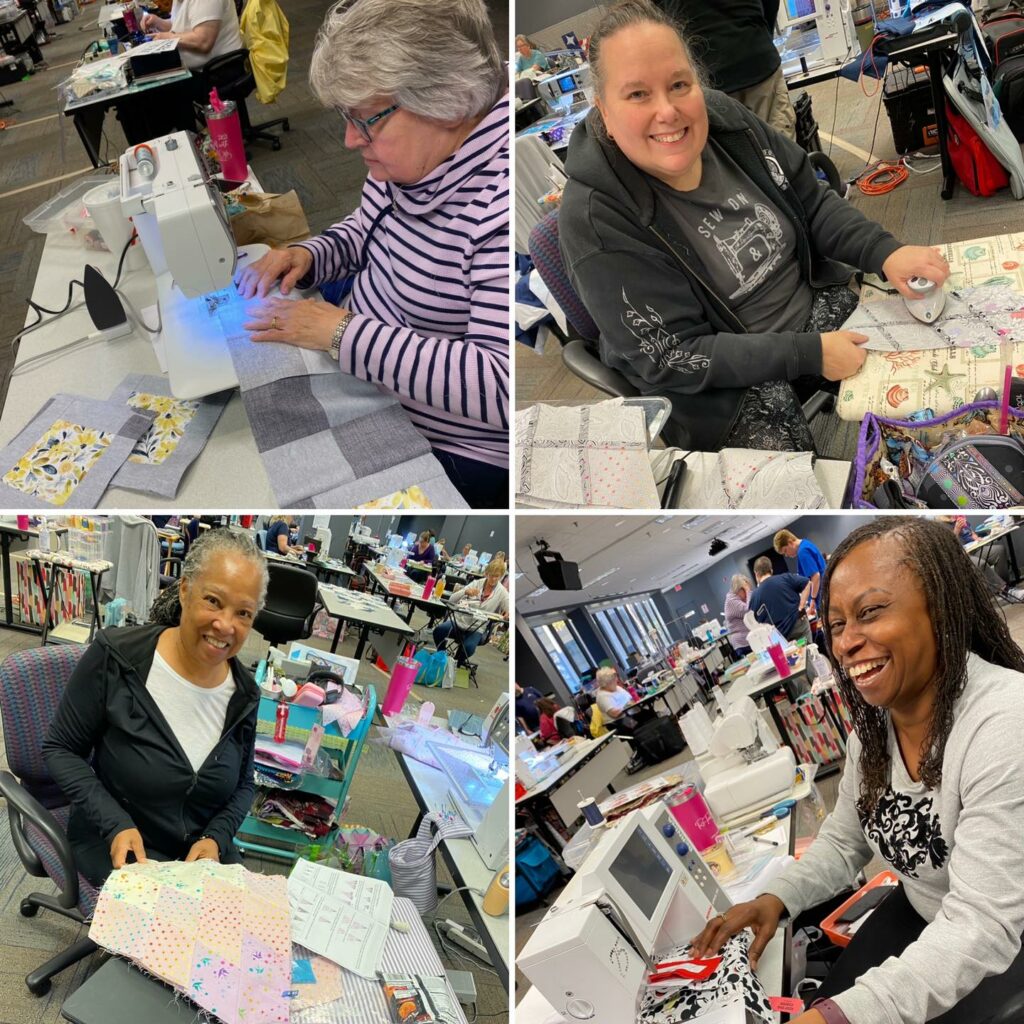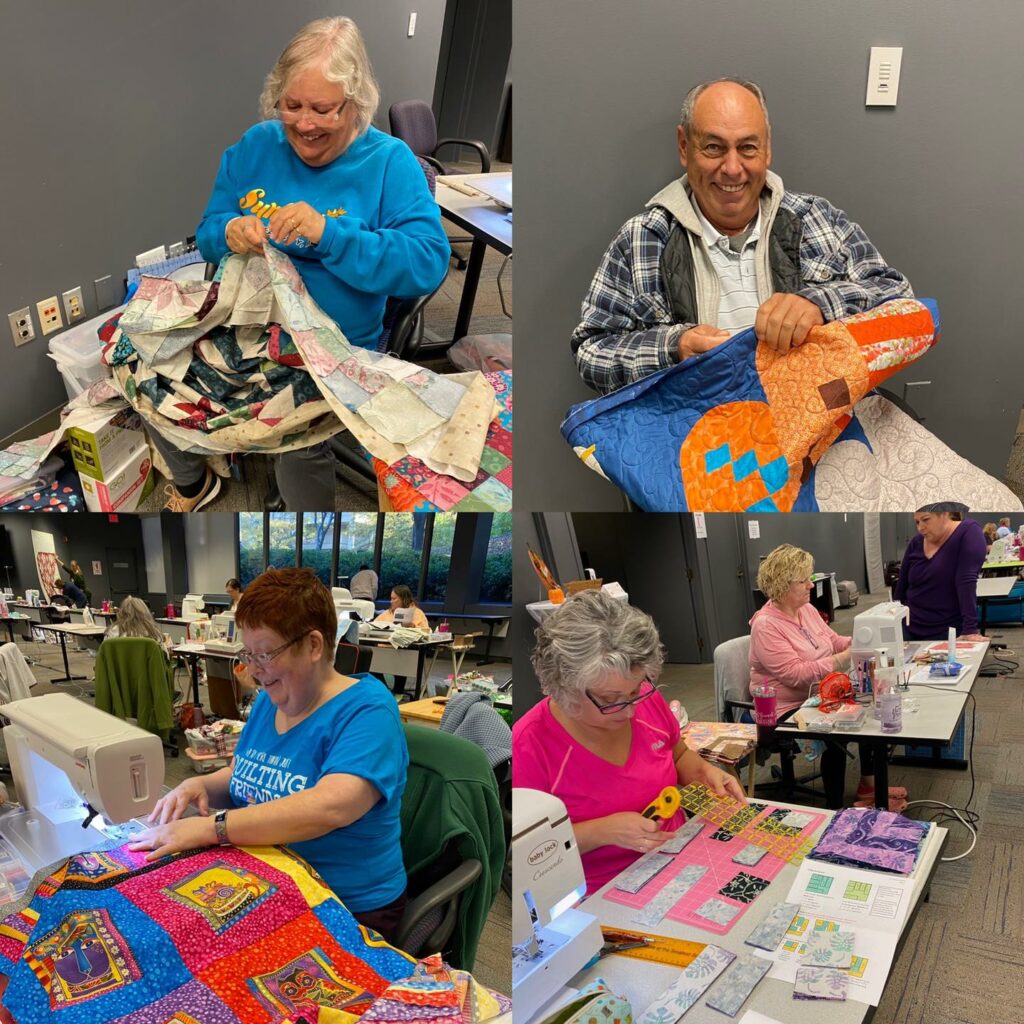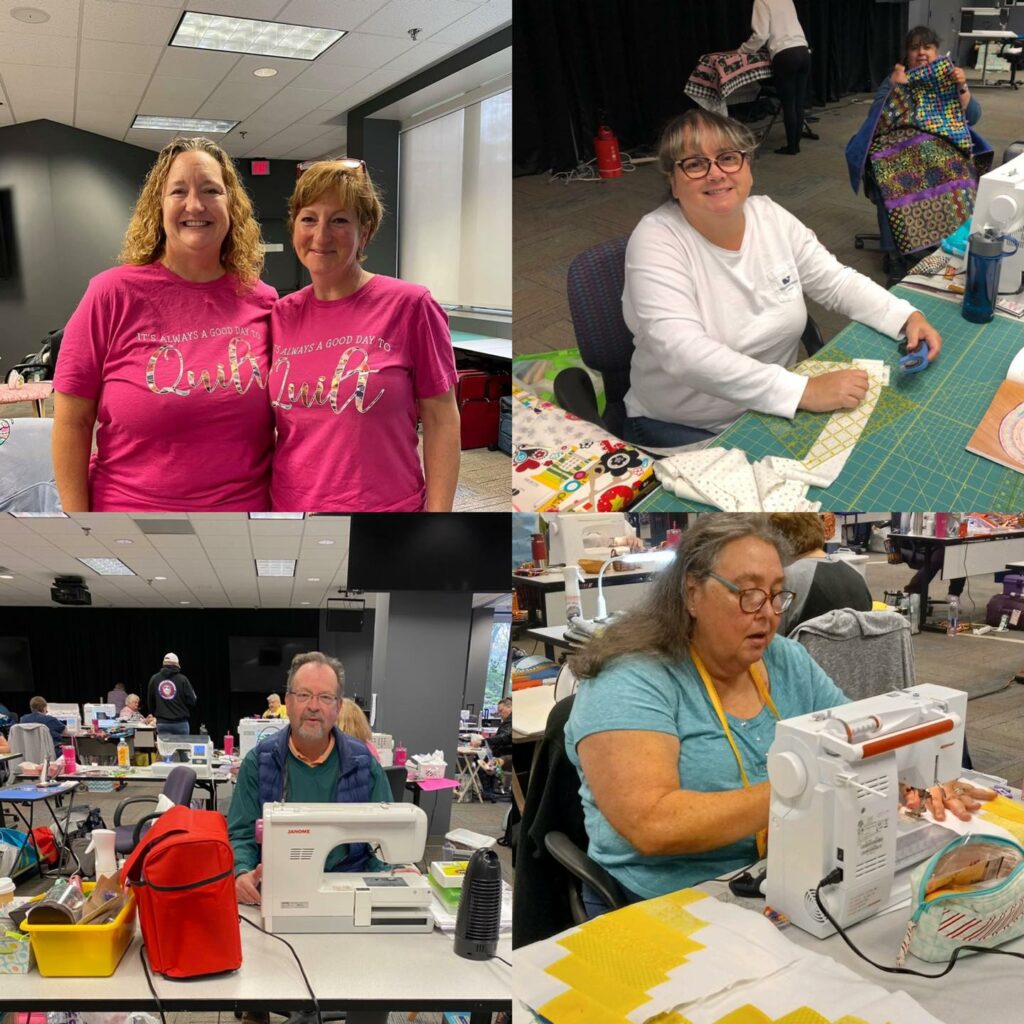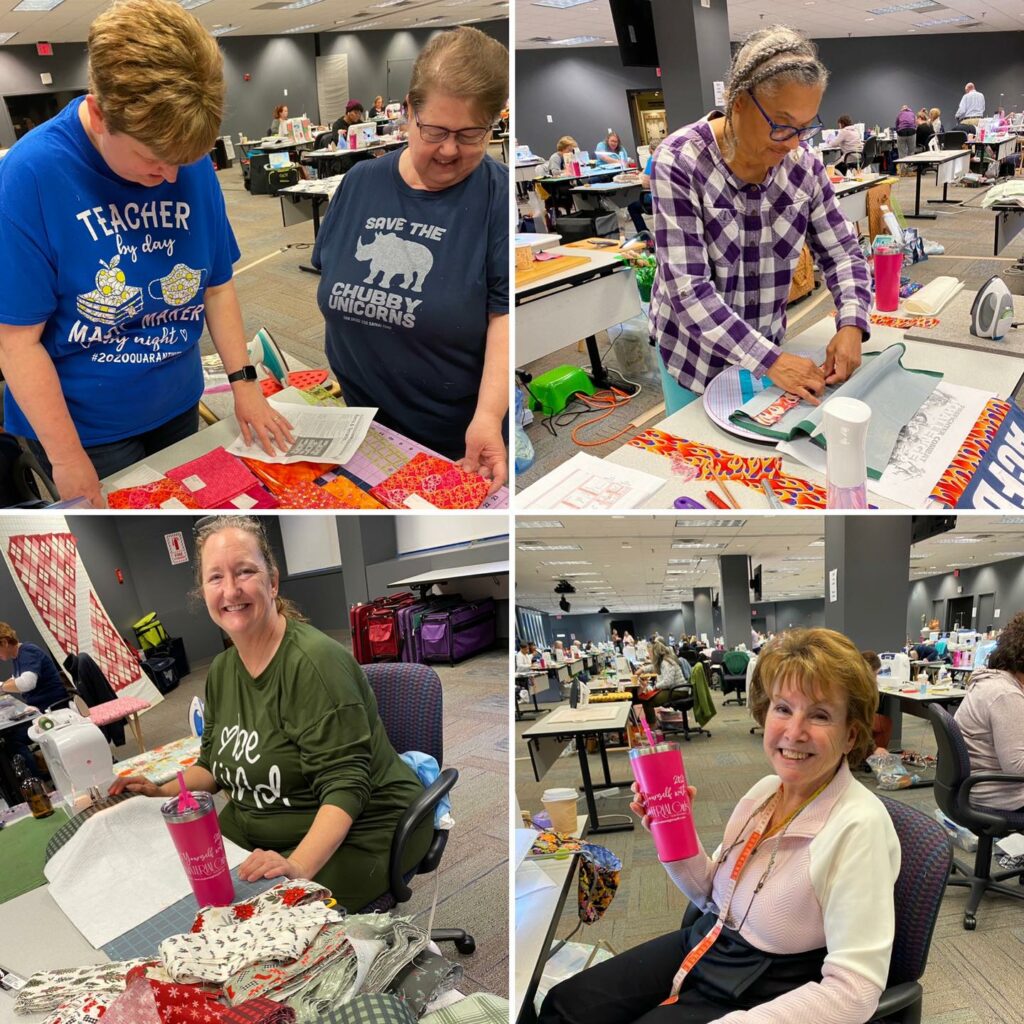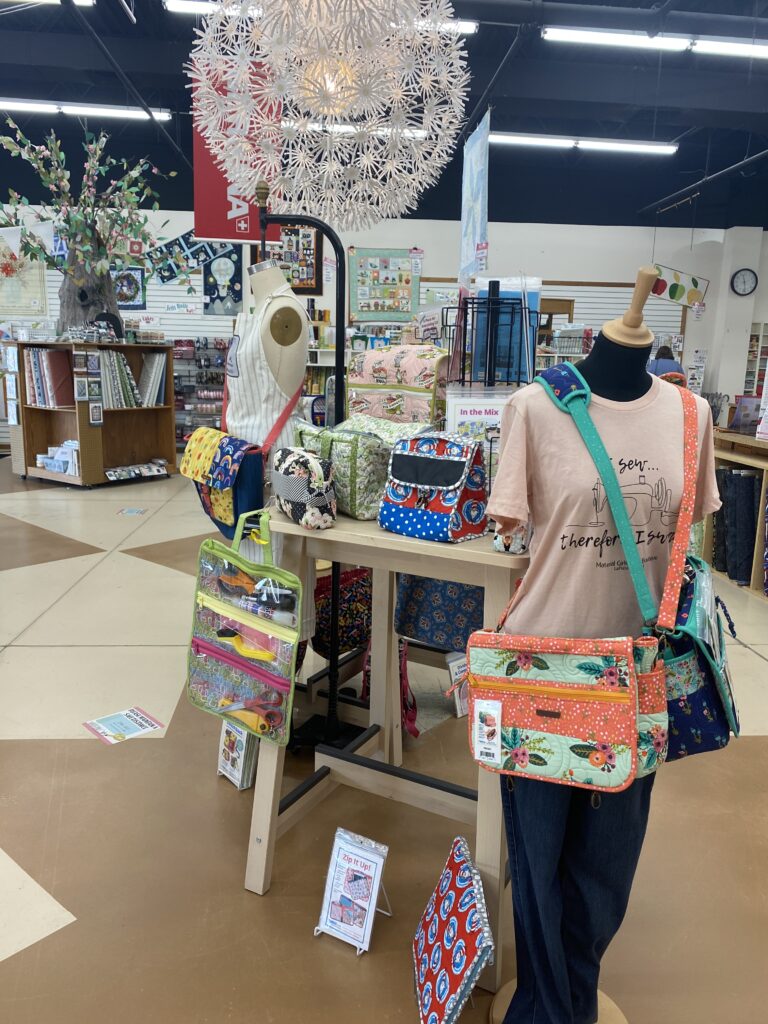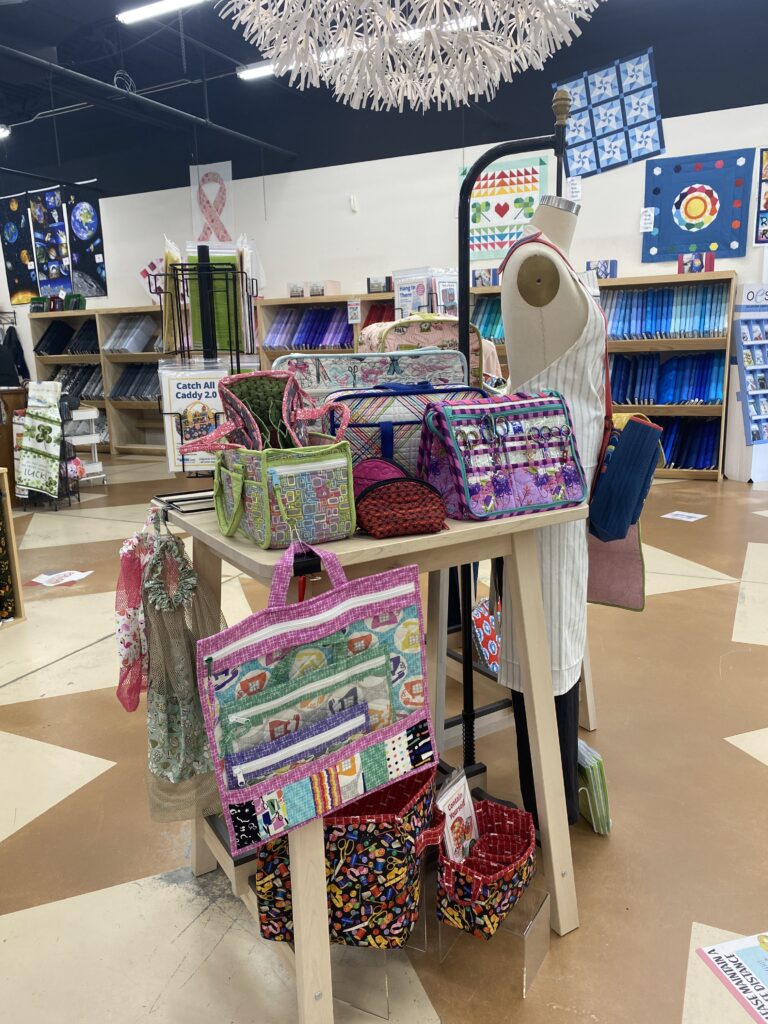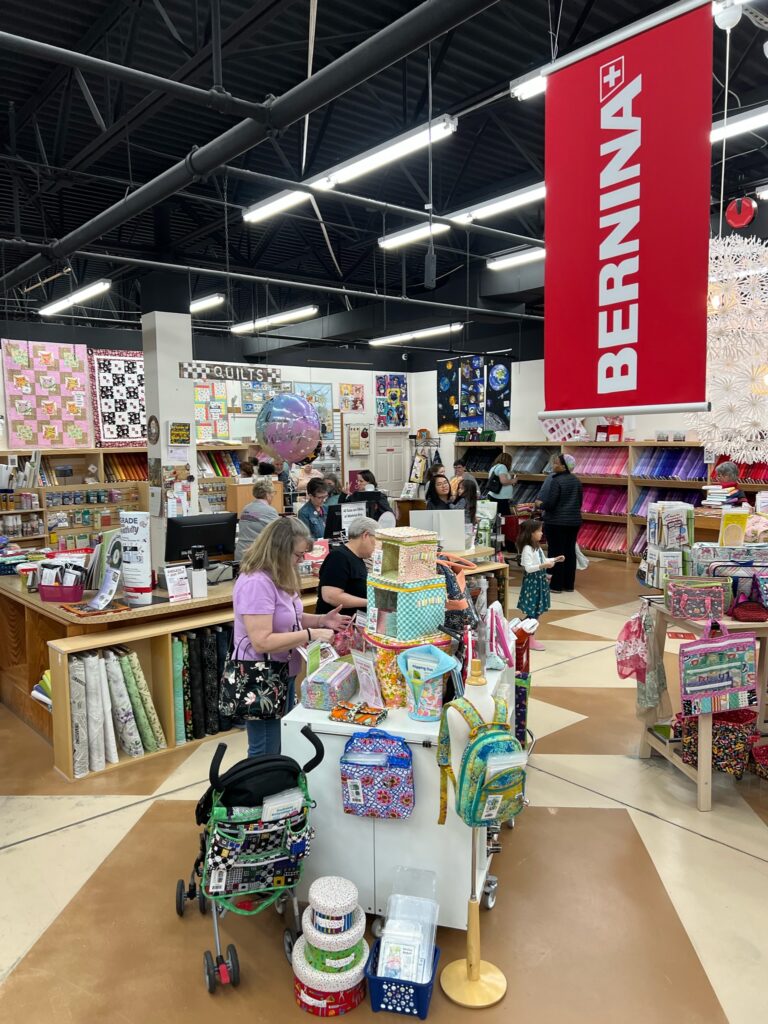 ---
— 2023 Contest Customer Comment —
"Owners and staff are always eager to help you find that special fabric you are looking for to make your project stand out. Store is always clean and fabric is displayed beautifully."
BEATRICE
---
Please tell us about any upcoming events at your store.
Material Girls will have a sidewalk sale on July 15th, and will be celebrating National Kimberbell Day on July 29th.
---
— 2023 Contest Customer Comment —
"Abundant fabric selection. Always available for questions & answers. Always feel welcome & appreciated when you walk through the door."
RICK
---
In closing
When asked about the impact of the Local Quilt Shop Contest, Amy said: "It warms our hearts to know that we have created a space that so many people love and enjoy. Thank you for taking time out of your day to vote and to recruit others to vote as well."
---