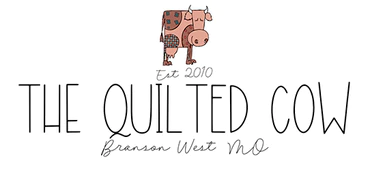 The Quilted Cow — Branson, Missouri
After taking our Grand Prize last year, The Quilted Cow came back again this year with a large number of wonderful votes and comments.
Located just outside of Branson, MO, the Quilted Cow team provides a casual and inspiring gathering place to all. Their 3,000 square foot space is complemented by their fun online programs.
Don't miss their regular live program – Facebook Party in your PJs!
Trunk Show Schedule: As a Runner Up winner, The Quilted Cow will receive 6 models from ByAnnie.com and 3 from Lynne Wilson Designs for 30 days.
Stay tuned for dates and plans!
---
"We originally opened as a clubhouse, of sorts, to gather and sew with friends in a welcoming atmosphere. After observing the trend of quilters traveling the area's back roads on their way to vacation in Branson, we recognized the potential for accommodating their creative needs by offering a wider range of products and services, including an extensive variety of high-quality fabrics."
— The Quilted Cow
---
Voters Appreciated
Customers shared their appreciation of the friendly, helpful staff, the product selection, and the weekly Facebook Lives that the store presents.
"The Quilted Cow offers excellent service to those who might not know how much fabric to buy, or what colors go well together. Very friendly staff. Great ideas. Just an all around fabulous shop."

— Lorena
"The Quilted Cow's live shows have been a blessing — particularly since COVID has kept me at home more. Their products are top-notch, the customer service is amazing, and they are just plain fun!"

— MaryJo
"This is a dynamic and modern quilt shop with a professional and dedicated staff! They work feverishly year round to keep up on the latest in fabrics and their selections are huge!"

— David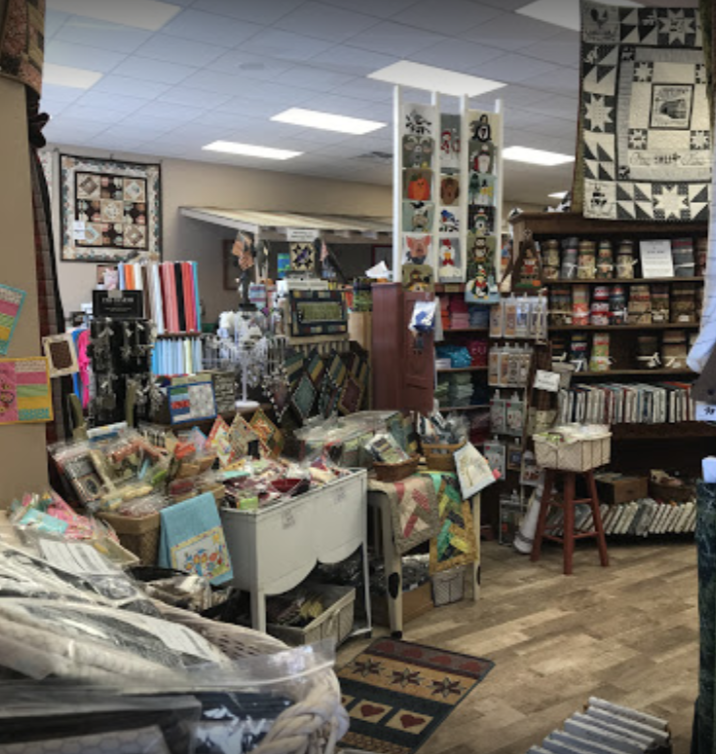 ---
The 2022 Local Quilt Shop runner up prize includes:
$500 in store credit from ByAnnie.com
A free ByAnnie trunk show of 6 models and 6 patterns for each model
A special Local Quilt Shop marketing package valued at $500 from ByAnnie
$400 store credit from Jaftex made up of $100 each from

Blank Quilting Corporation
FreeSpirit Fabrics
StudioE Fabrics
Henry Glass & Co., Inc

Full conference and exhibit access and a special highlight on the online channels for h+h america's 2022 Chicago trade show, and
A free Lynne Wilson Designs trunk show of 3 models and 6 patterns for each