River's Edge Antiques & Quilt Loft — Hayward, Wisconsin
River's Edge Antiques & Quilt Loft has been in business for 20+ years and is run by the husband and wife team, Gail and Mike.
They have two businesses in one building, an antique shop that Mike runs and the quilt shop that Gail runs.
Known as "The Best Kept Secret in The Northwoods", they are housed in a building filled with gorgeous church-style stained glass windows.  It is a unique and magical place.
Trunk Show Schedule: As a Runner Up winner, River's Edge will receive 6 models from ByAnnie.com and 3 from Lynne Wilson Designs for 30 days.
They've scheduled two events, for the month of June 2022 AND another for the month of August 2022.

Mark it on your calendar and be sure to swing by their shop during those months to check the trunk shows out!
---
"We carry approx. 4000 bolts of the latest top quality fabrics in cottons, homespuns and flannels. We have a very large assortment of books, patterns, batting, and notions. We are known for having a great selection of civil war reproductions, 30's reproductions, batiks, children's, babies, brights, flannels, hand dyed wools, minkee, as well as many other selections. We have many, many samples displayed to excite your creative abilities and loads of kits!" — River's Edge Antiques & Quilt Loft
---
Voters Raved
Customers raved about the people, the atmosphere in the shop, and the changes that the store has made to cope with the pandemic.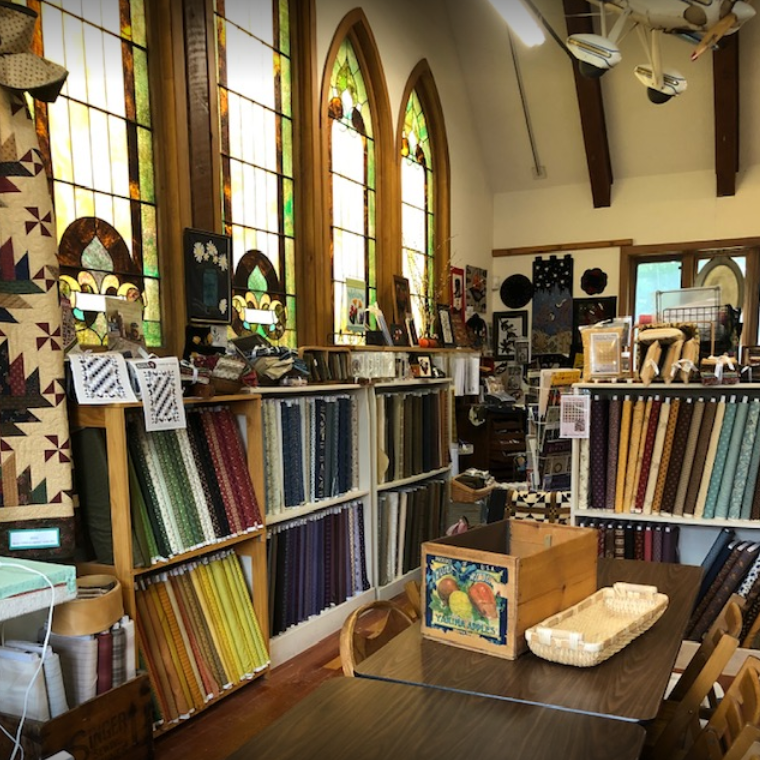 "It's not only the wide variety of fabrics and patterns and displays and notions—it's the people. The owner and her employees beam with happiness and joy. The customers are always smiling and excited to be there."

— Tammy
"When I walk into the shop it's like 'coming home' — I walk into the shop and take a big deep breath and can feel my blood pressure drop and tension release."

— Marcia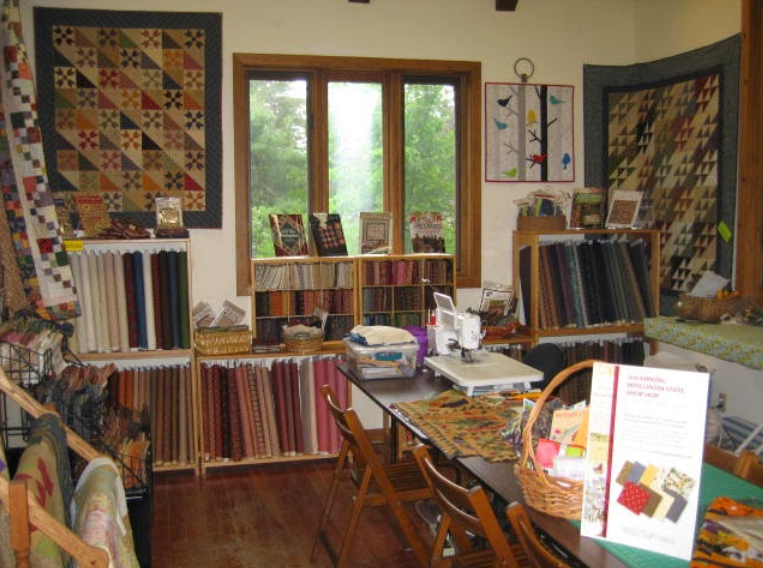 "During the Wisconsin shop hop the owner told us about the positive changes she was making to her business model to cope with the pandemic. Coupled with those changes, she expressed her deep gratitude for her existing & new customers who embraced those changes."

— Cathy
---
The 2022 Local Quilt Shop runner up prize includes:
$500 in store credit from ByAnnie.com
A free ByAnnie trunk show of 6 models and 6 patterns for each model
A special Local Quilt Shop marketing package valued at $500 from ByAnnie
$400 store credit from Jaftex made up of $100 each from

Blank Quilting Corporation
FreeSpirit Fabrics
StudioE Fabrics
Henry Glass & Co., Inc

Full conference and exhibit access and a special highlight on the online channels for h+h america's 2022 Chicago trade show, and
A free Lynne Wilson Designs trunk show of 3 models and 6 patterns for each