---
Vicky's Fabrics in Kapaa is our regional winner for Hawaii!
Read on to learn more about this mother-daughter shop that is at the heart of the Kauai community.
---
Please tell us your store's story.
Vicky's Fabrics has been serving the Kauai community since 1982. Started as a fabric and dressmaking shop by Vicky Masuoka, Vicky's has evolved into a full service fabric store and education center for the quilting, sewing, and crafting community.
After over 25 years in business, Vicky asked her daughter, Maile, if she would be interested in taking over the store. For the last 10 years, Maile has been running the shop full time with Vicky right by her side. Often seen teaching classes, sewing samples, and running barefoot through the store (literally), Maile brings lots of energy and creativity to the shop.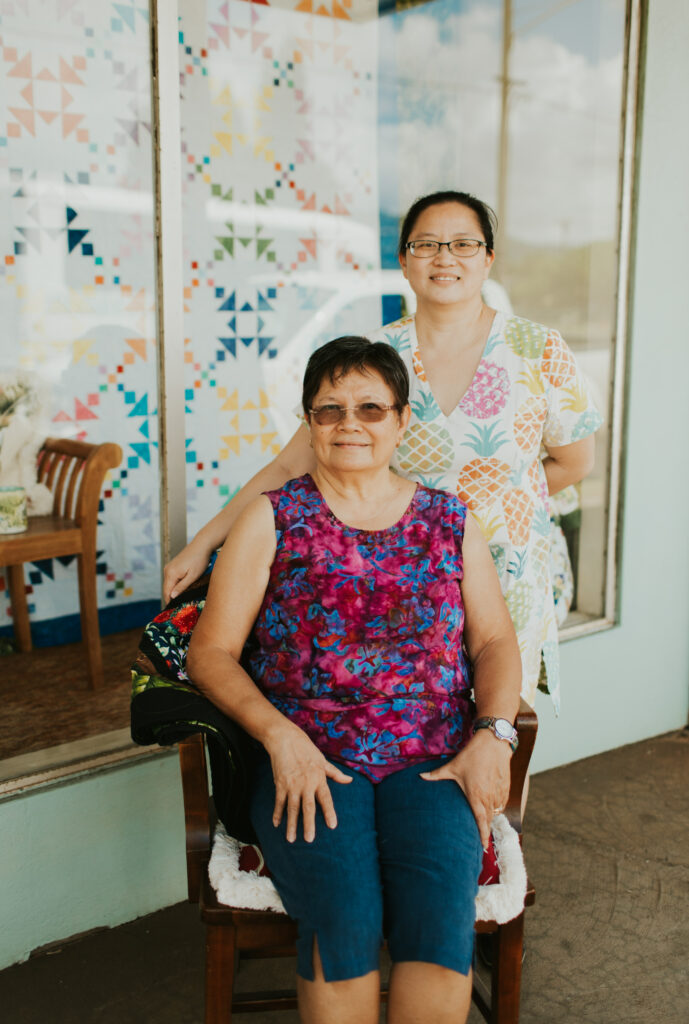 ---
For those who have not seen the store, please describe it.
Vicky's is located in Old Kapaa Town on the Island of Kauai in Hawaii. Along the main road in an area filled with historical buildings, Vicky's stands as a cornerstone of Old Kapaa.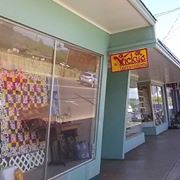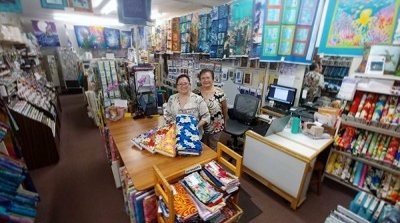 We are a full service fabric store carrying fabrics from major fabric designers as well as smaller Hawaiian-based fabric designers. We carry clothing and quilting patterns, a full line of notions for quilting, clothing construction, and crafting, as well as locally made gifts and quilts for sale. We host over 40 classes a month in sewing, quilting, and crafting. We also have a sewing machine rental service.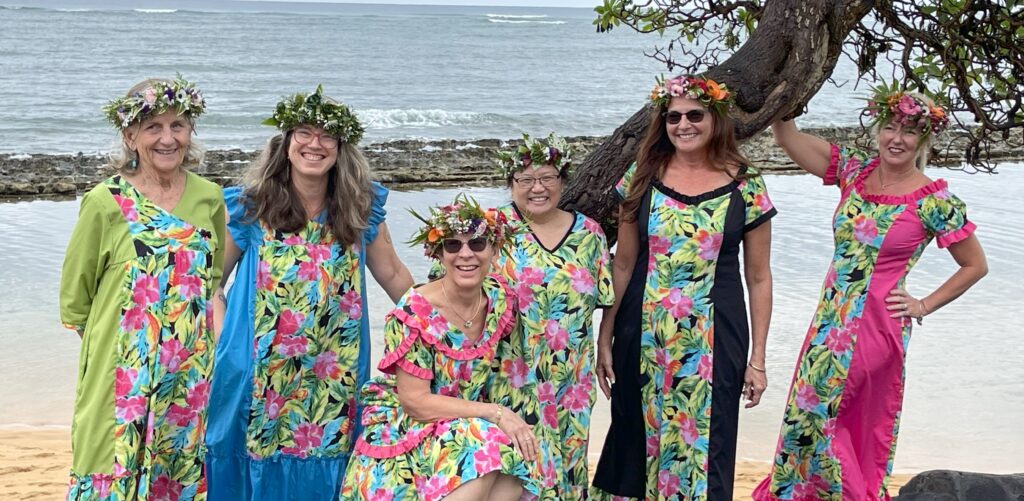 Please tell us about any upcoming special events at your store.
We are participating in the 2023 Row by Row Experience. Kauai hosts two quilt shows: a closed specialty art quilt sale and exhibition coming in August and the Kauai Quilt Show in February.
---