---
Two Bean Quilts in Butte is our regional winner for Montana!
Read on to learn more about a shop that recovered from a devastating fire and is now thriving in person and online!
---
Please tell us your store's story.
Alisa Cass created Two Bean Quilts to follow her passion of teaching people to quilt and her love of long arm quilting.
Alisa started her business in her garage that had been remodeled to be her quilting studio after her initial purchase of a Gammill long arm quilting machine.
She soon figured out she really wanted to teach quilting classes and began her journey to find a good location. The business then moved into an old Catholic school where she taught classes and did longarming for customers.
Two Bean Quilts is now located in a retail space that has enough room to have fabrics as well as classroom space.
---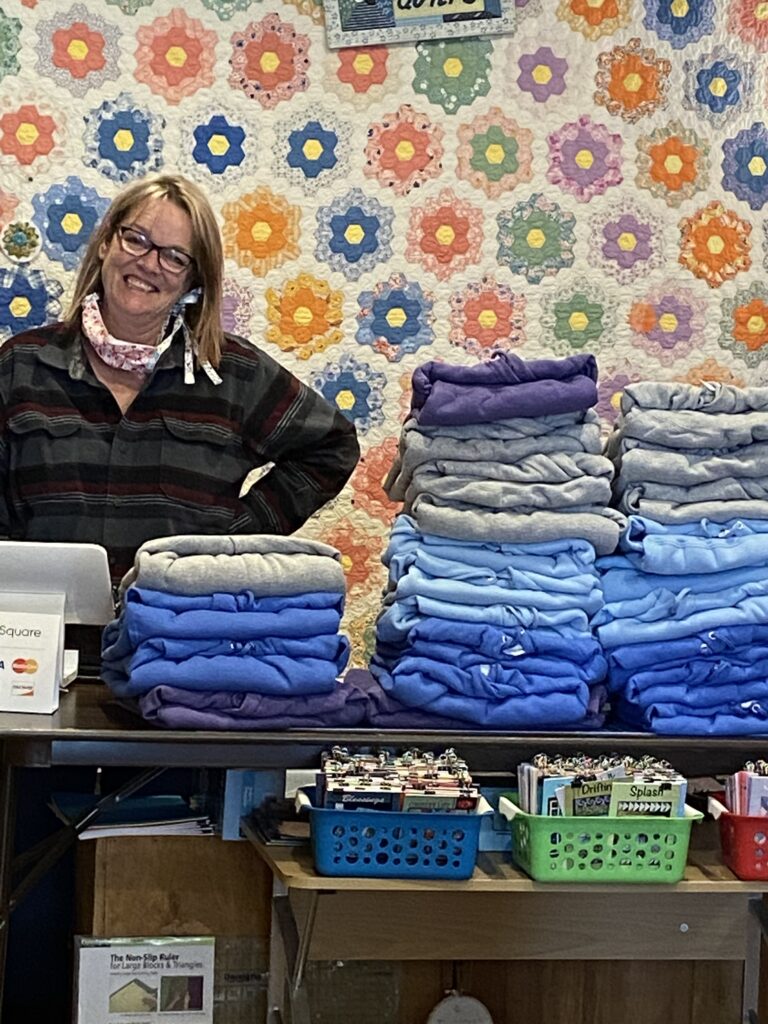 ---
— 2023 Contest Customer Comment —
"This shop is always filled with the most incredible fabrics. Alisa has an amazing eye for color and design – a huge benefit to her customers. She is not only incredibly knowledgeable and creative, but she is one of the nicest people you could hope to meet. She has created a warm and welcoming community of quilters. Two Bean is a unique little shop filled with love."
ANNALEE
---
For those who have not seen the store, please describe it.
Two Bean Quilts is located in historic uptown Butte. We love bright colored fabrics and gnomes of any size, shape, and color. Alisa strives to be a welcoming shop that treats everyone like family and encourages everyone that walks through her doors to use color and not be afraid of being different.
This business was built on a dream and the love of quilting. With the power of prayer, family, friends, and amazing customers we have risen from the ashes (literally! We had a fire that took all our inventory and 8 quilts in December 2022). We love new ideas and techniques and would love to teach the whole world to quilt!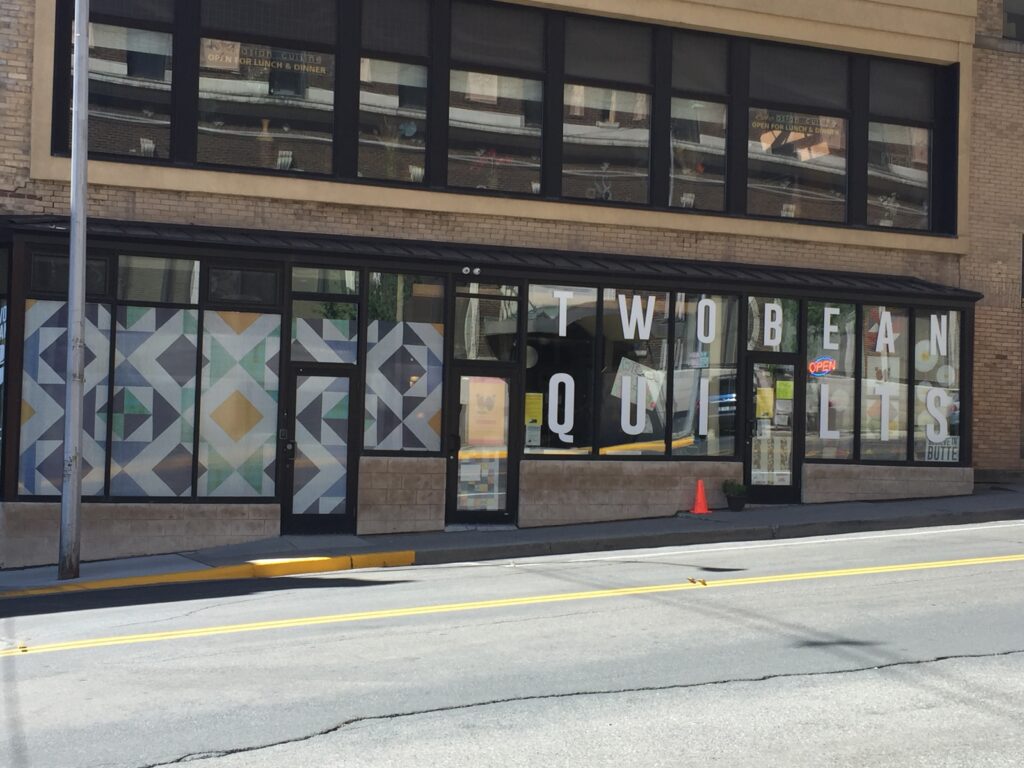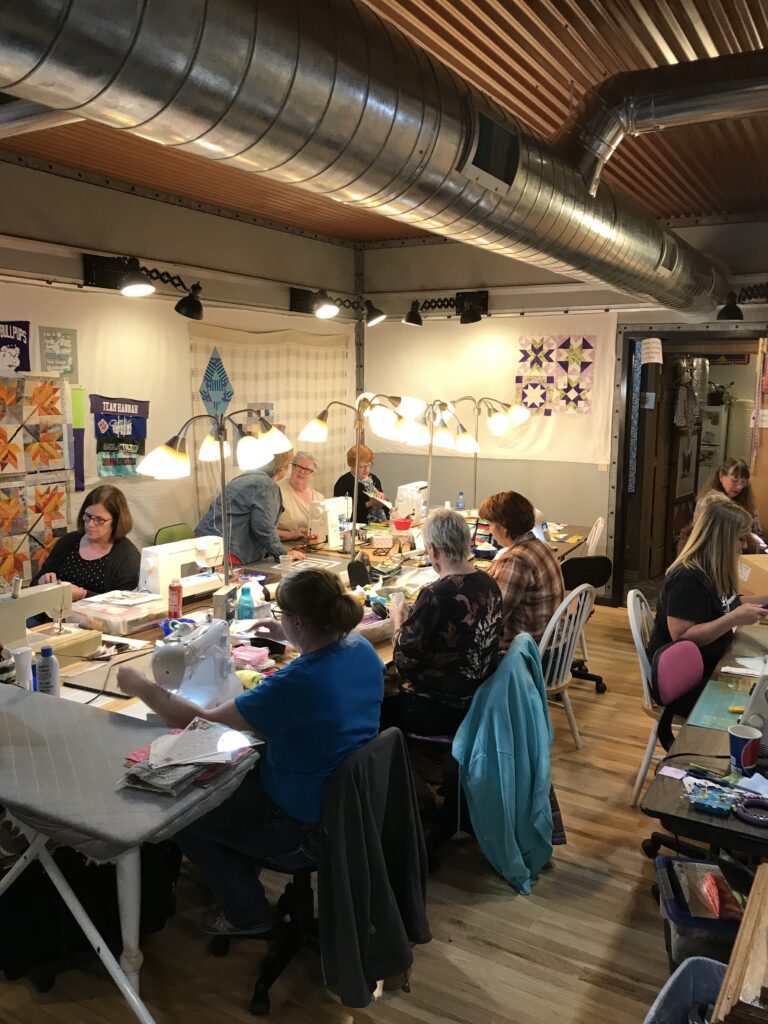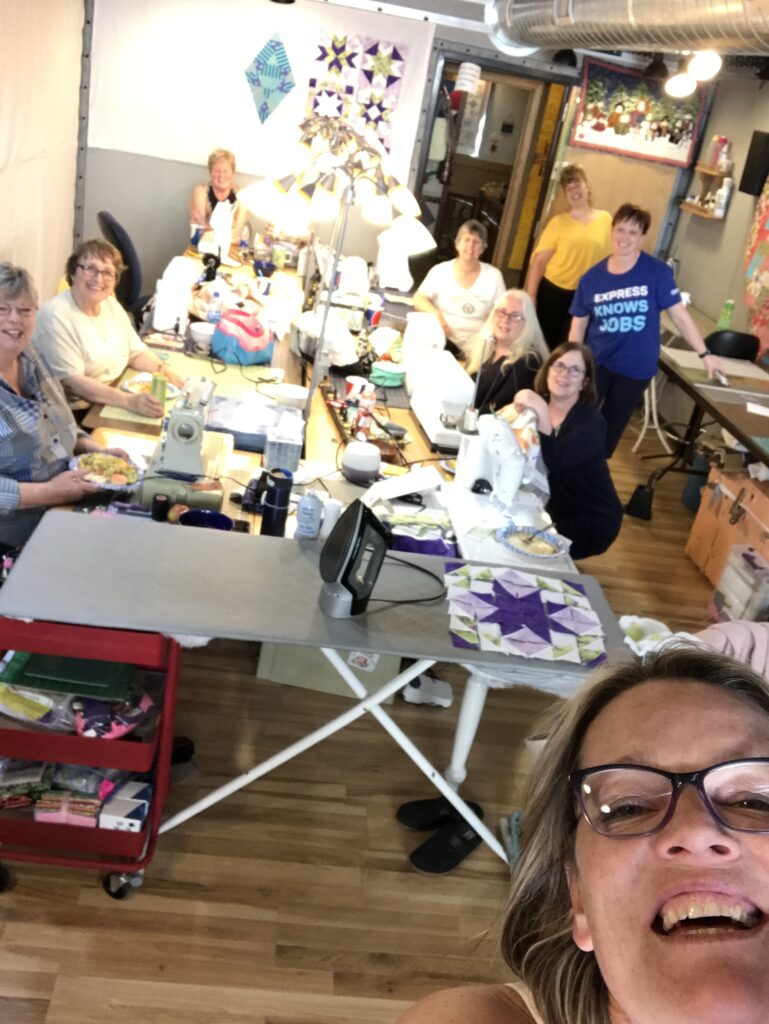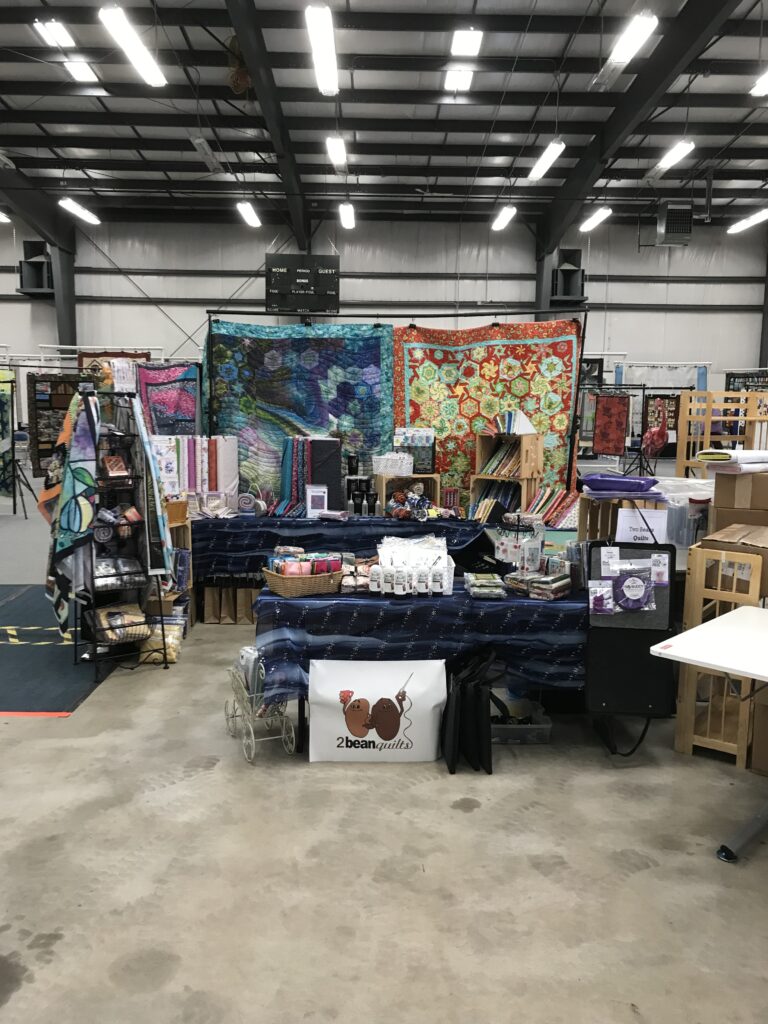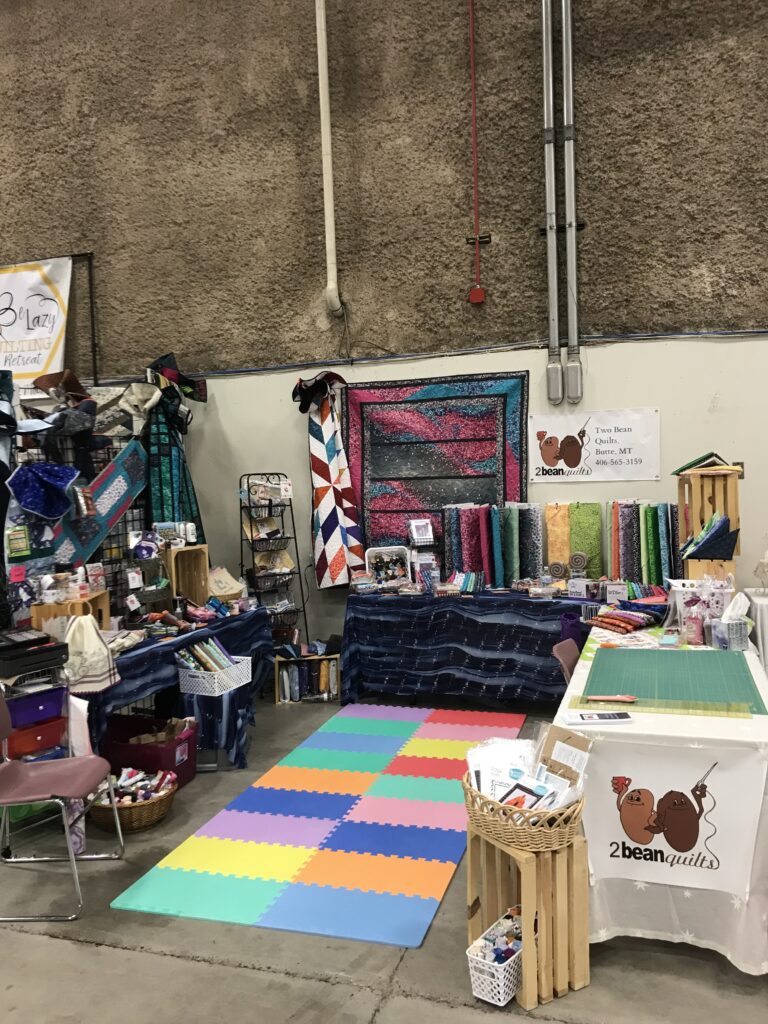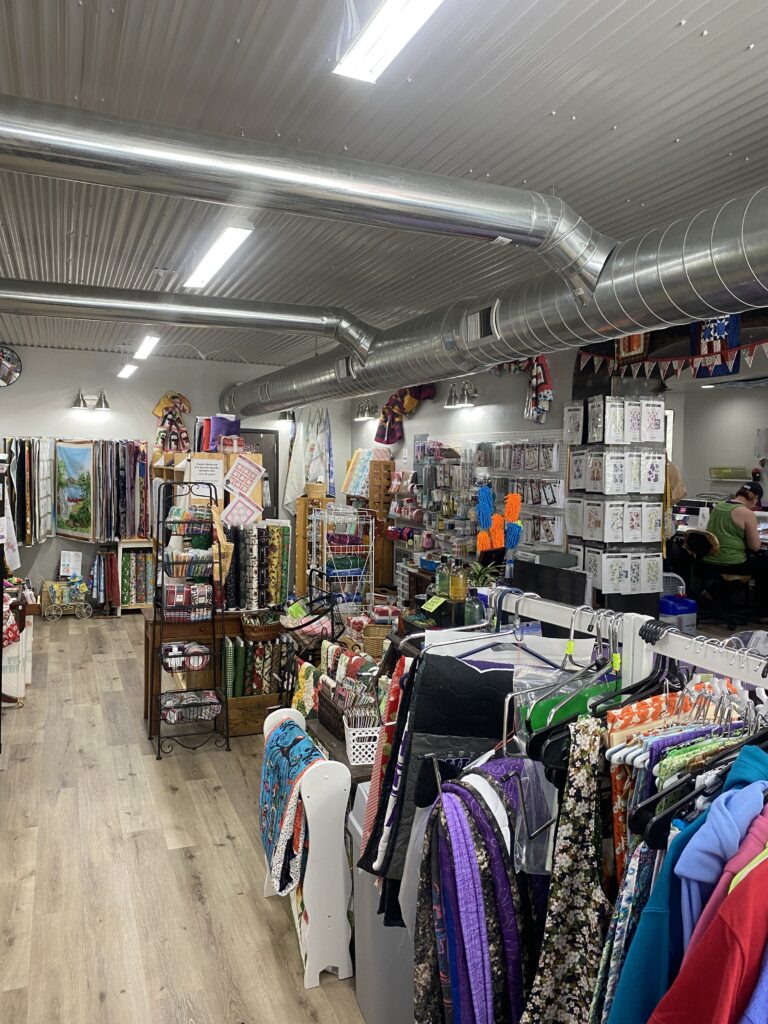 ---
— 2023 Contest Customer Comment —
"Warm welcomes, great staff, and beautiful fabrics. Fun! The jewel of the shop is the owner, Alisa. She is a true artist on her longarm machine, has a gift for teaching, and gives great advice!"
CHERYL
---
Please tell us about your staff.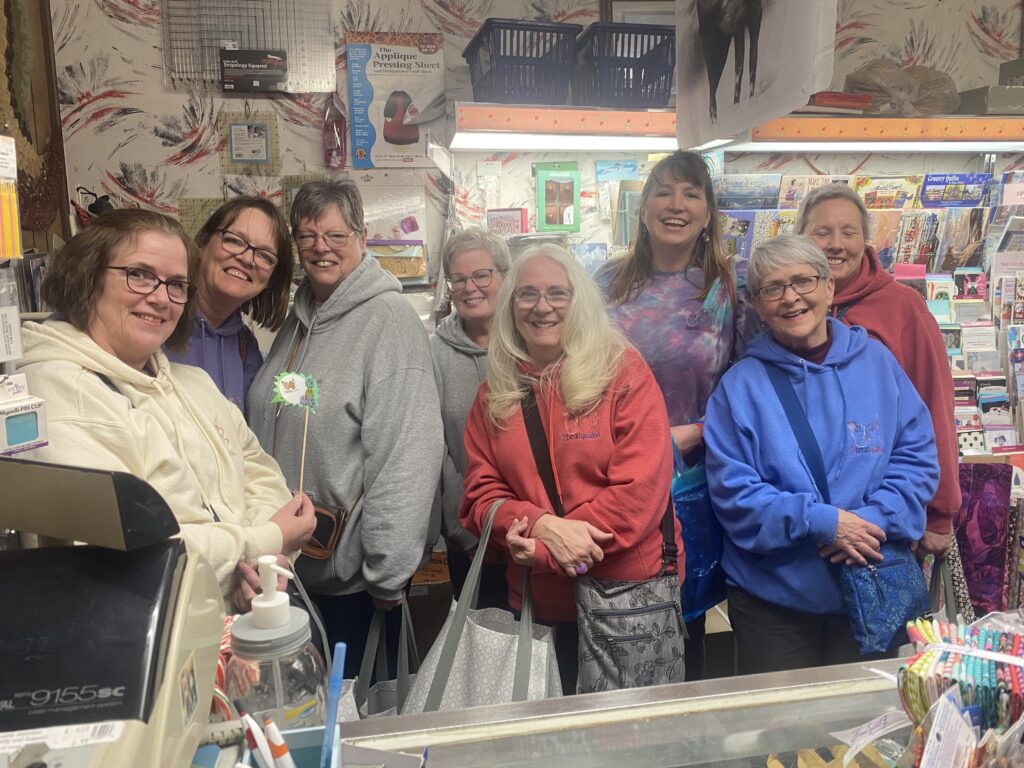 We have the most amazing staff who all started out as customers first. They keep this place moving along in the right direction and keep Alisa focused on what she is supposed to be doing!
We do have some staff changes coming, so if anyone is looking for a great, fun, energetic place to hang out and play all day and get to play with fabric, let us know!!
---
---
— 2023 Contest Customer Comment —
"Amazing atmosphere, fun classes, and a great variety of fabrics to choose from. They offer classes for every level of quilter and can help you figure out what you're doing when you've gone astray!"
DEANN
---
Please tell us about any upcoming special events at your store.
We always have some great classes on the horizon! The best way to get this information is to check out our website for the most up-to-date listing and availability.
We are planning to attend quilt shows in September 2023 in Livingston, Montana, two shows in April 2024 in Great Falls and Missoula, Montana, and another in May 2024 in Butte, Montana!
---
In closing
When asked about the impact of the Local Quilt Shop Contest, Alisa said, "The LQS Contest has brought in new people and increased our online sales. We were surprised and so thrilled to receive so many votes and amazing feedback from our awesome customers! We have some absolutely wonderful shops in Montana and to get the most votes was mind blowing!"
---