---
Rosie's Calico Cupboard in San Diego is our 2023 Regional Prize Winner for California.
Rosie and Vic Gonzalez are the owners of Rosie's Calico Cupboard. We asked Rosie to tell us more about the store, staff, and the impact of our contest.
---
Please share some history of your store.
Rosie's started out by selling fabric at the swap meet on Saturdays. When we had too much fabric to transport, it was moved into our garage. We sold fabric on Saturdays, and when we outgrew the garage, we moved into our current storefront with 1,400 bolts of fabric and 800 square feet. We were in hog heaven.
After one year, we added another 800 square feet and two years later, two more suites. A few years later, we added four more suites for a total of 8,000 square feet. It's filled to the brim with over 16,000 bolts of cotton fabric from every major manufacturer in the US.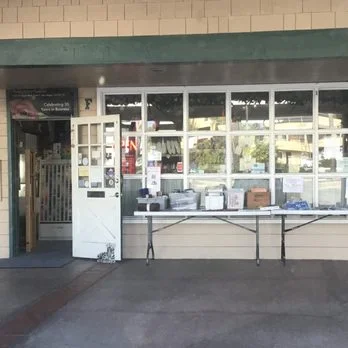 I started out as a crafter in the '80s and Vic helped me out whenever I needed him. We both love helping others, and our passions are cooking, quilting, our shop, and charity work. Never did we ever think that our passion for crafting would turn into a fabric business, but it did! In July we will be celebrating 33 years in business.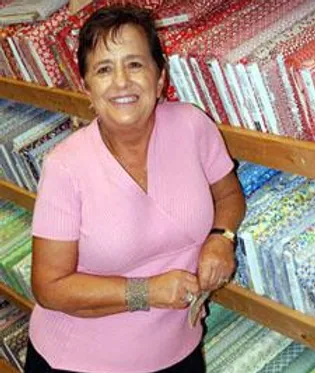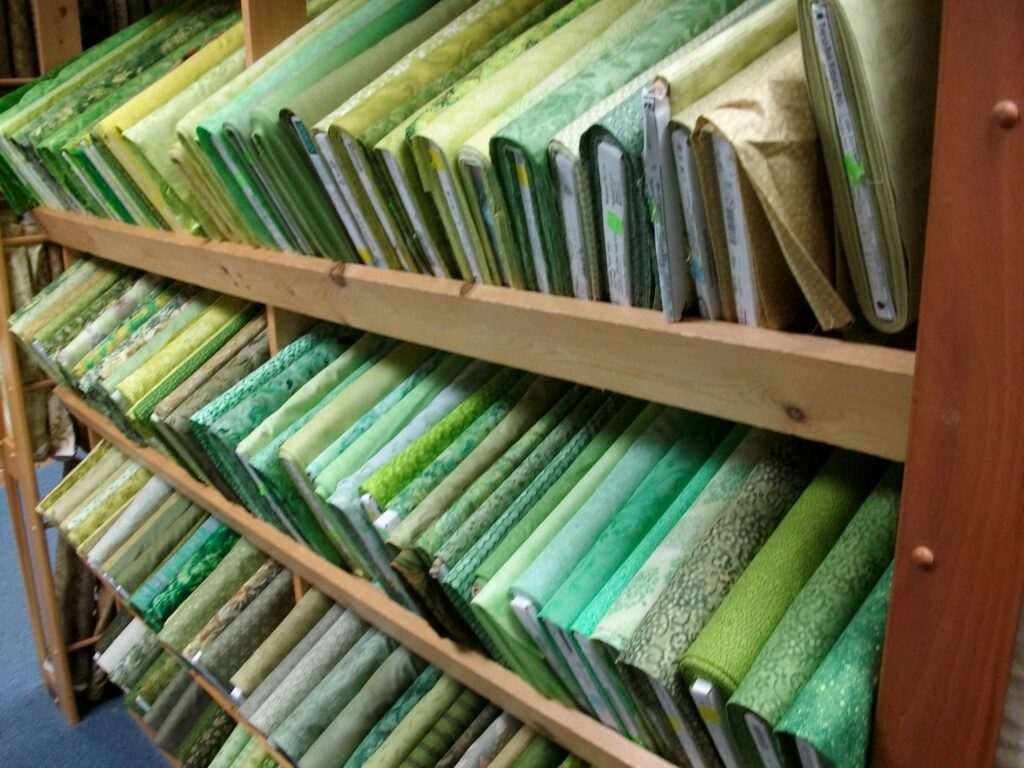 For those who have not seen the store, please describe it.
We are in a small strip mall in a building that is over 50 years old. Our 8,000 square foot space includes 8 suites, an 1,100 square foot classroom, and a very needed storage room.
It's nothing fancy. In fact, most of our fixtures were built by Mr. Vic and friends. (We would rather spend money on fabric.)
We like to think that we are homey and welcoming. When you walk through the door, you are amazed at what you see. Our shop rambles on through room after room after room.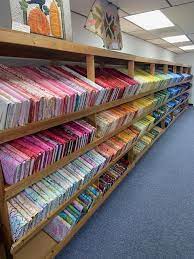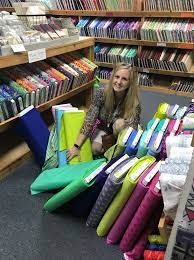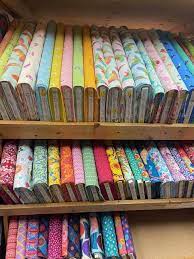 ---
Can you describe your product offerings or store services?
We stock everything that a quilter could wish for: 100% cotton fabrics, Janome sewing machines, and notions.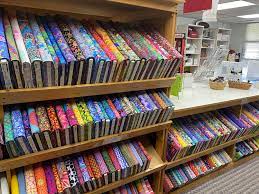 ---
Tell us about your staff.
We currently have 6 employees (down from 12 due to COVID). We changed our hours from 7 days a week to Monday through Saturday from 9am until 3pm, and it is working great.
We were able to stay open during COVID because of our hard-working staff.
In addition to Vic and I, our team includes managers Kathy and Kerry along with Savannah, Rhiannon, Jen, and Judy. We also have a backup person, Barb, who helps out when we are in need.
Manager Kathy runs a tight ship and is also in charge of our Janome section. She keeps everything running smoothly and is a godsend!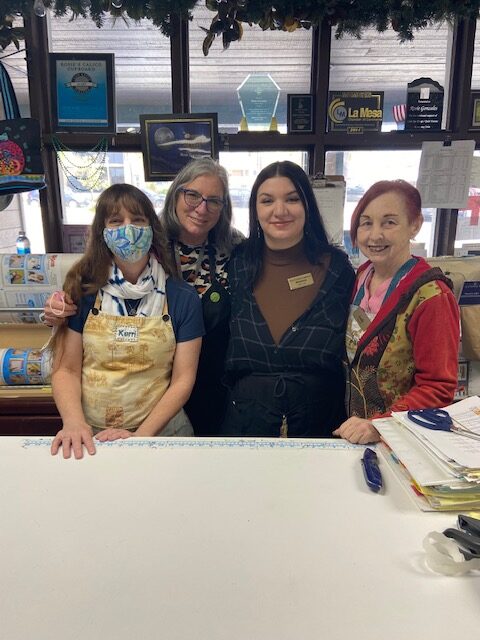 Do you have any upcoming events?
We have a SPRING BOUTIQUE with 17 local artisans (who are also our customers). This is a chance for them to display and sell their homemade items.
Our current Spring Boutique will end on April 22, 2023, and we will offer this very popular event again for the holidays.
In closing
Owner Rosie Gonzalez said, "I heard that we were a winner from one of our customers. I had NO idea and was pleasantly surprised. Because of the contest, we have had customers come in who had no idea we were even here, even after 33 years! Many of them are coming from out of town and out of state."
We are thrilled to give Rosie and her team such a pleasant surprise!
---