---
Quiltzauberei.de in Dinslaken is our 2023 Regional Prize Winner for Germany!
We're excited to tell you about their beautiful store, their wide selection of fabric (and yarn!), and their amazing staff!
---
Please tell us your store's story.
Ina Magedanz is the heart and soul of Quiltzauberei.de and has been fueling it with passion for over 20 years, ever since she opened it with her mother Andrea Magedanz in 2002.
It all began a few years earlier when Ina was attending University in California and Andrea visited her from Germany. One of Ina's roommates was quilting in the living room and Ina was intrigued by what she was doing. The same day, all three went to a small LQS and were infected with the quilting virus.
When Ina returned home to Germany, they noticed a lack of availability of quilting supplies since Ina was no longer able to send things from the US. Andrea's dream had always been to open a creative shop and an idea was born.
Together they ran Quiltzauberei.de for many years until Andrea lost her battle to cancer. After a time of grief, Ina reopened the shop — with encouragement (and shoving) by partner Daniel and brother Jens — and decided to not only keep her mother's legacy alive but also reinvigorate it with a modern spirit.
She created a place were creative minds come together to plan their next colorful endeavors and find respite from an increasingly fast-paced, stressful world.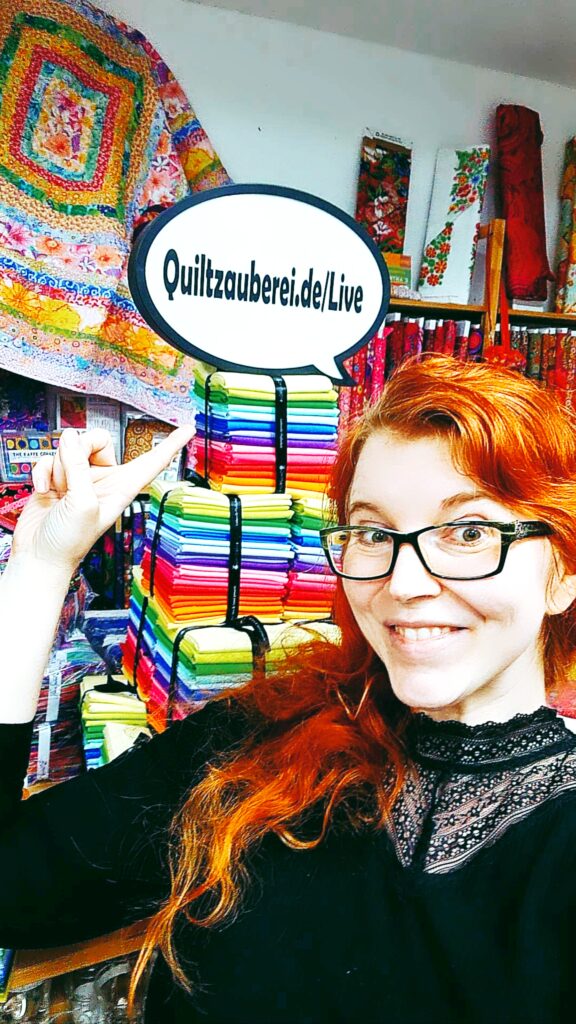 ---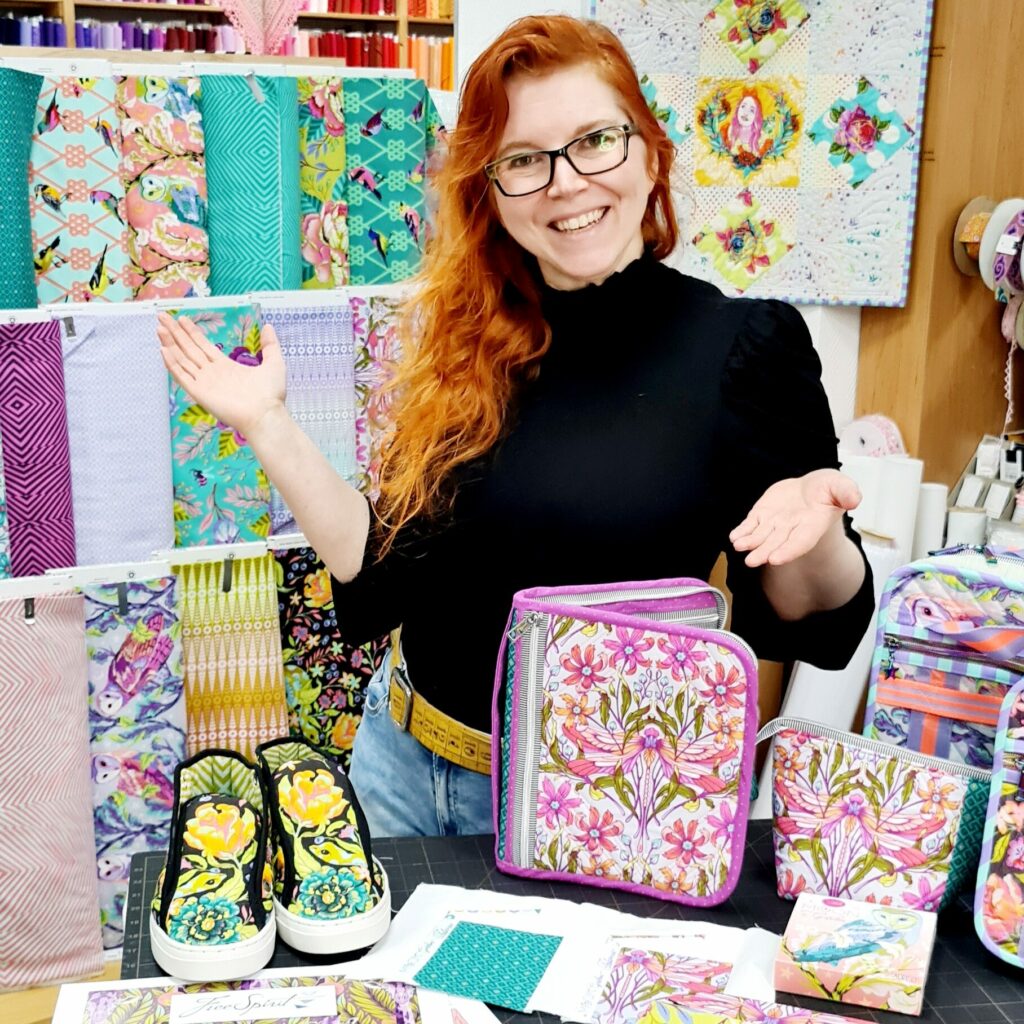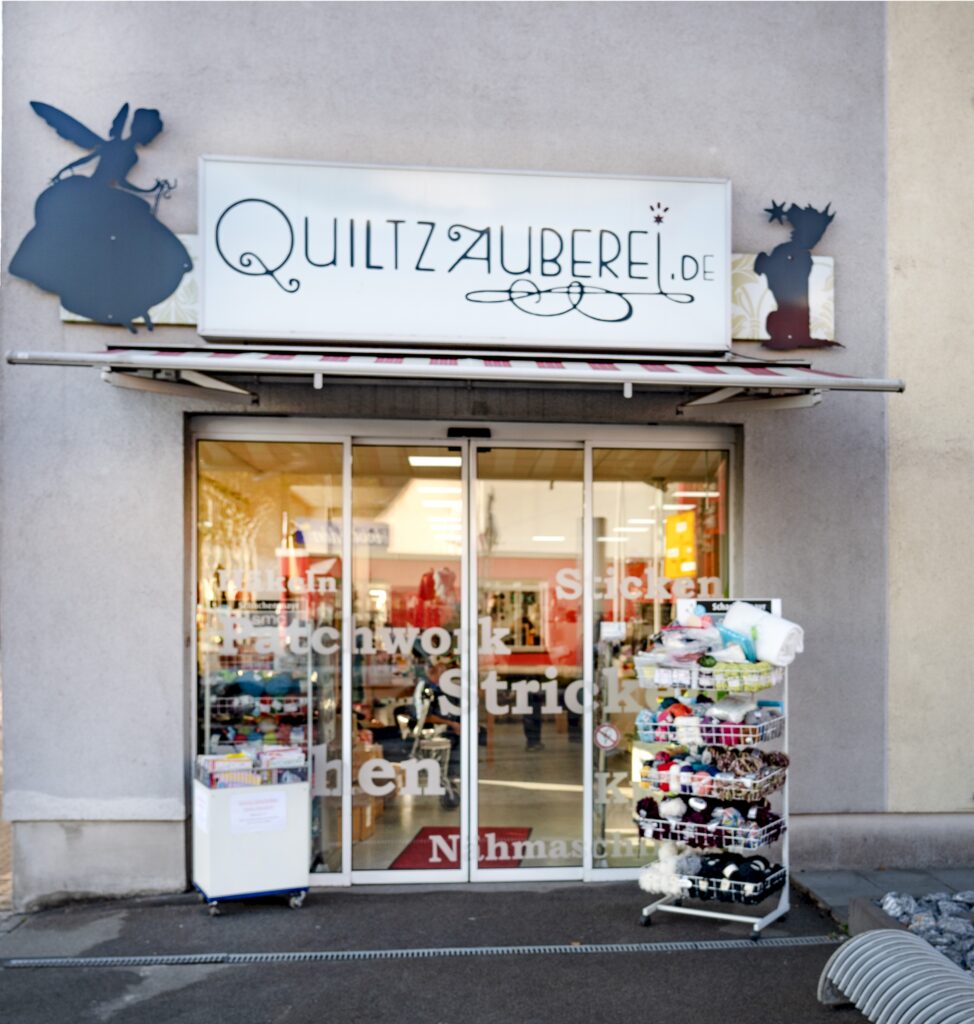 ---
For those who have not seen the store, please describe it.
From day one, Quiltzauberei.de has been more than just any old shop. It's a brick and mortar LQS and creative sewing center as well as a reliable supplier to its many customers all over Europe through the webshop.
Situated in Dinslaken along the river Rhine, it's a 30-minute drive to Düsseldorf as well as the Dutch borders, right on the edge of the Ruhrgebiet in the state of Northine-Westphalia (NRW).
A destination quilt shop, Quiltzauberei.de welcomes visitors who often travel hundreds of kilometers to revel in the store's vast selection. The 300m² store is filled with thousands of fabrics including all 365 KONA Cottons, the full range of Ruby Star Society Speckled, Maywood Shadowplay, Kaffe Fassett Collective, and all of Tula Pink's True Colors, Deja Vu, current ranges, and an out-of-print vault.
The longarm rental service is just the cherry on top of the vast selection of notions such as Creative Grids rulers, SCHMETZ needles, and products from Aurifil, Sewline, Clover, Tulip, Amanda Murphy, OLFA, and many more.
What better place to host the full range of byAnnie bag making supplies?
And, for those that need something creative to do on the go, when there isn't time and space to pull out the sewing machine? Quiltzauberei.de also became a LYS (Local Yarn Store) over 10 years ago. Oftentimes there is a big creative cross section between quilters, sewists, crocheters, and knitters.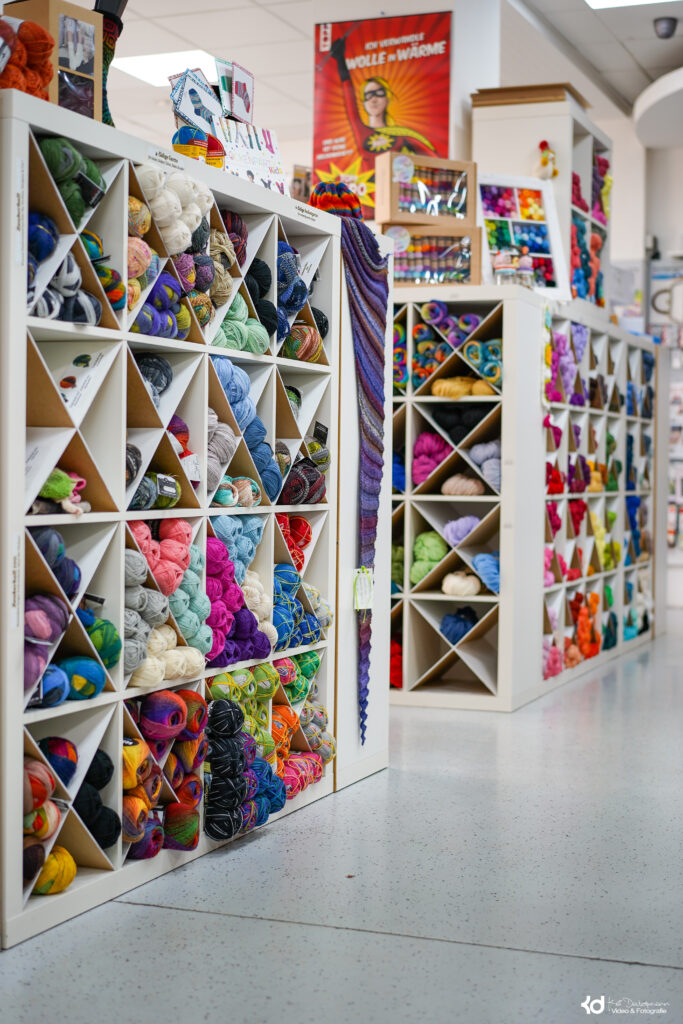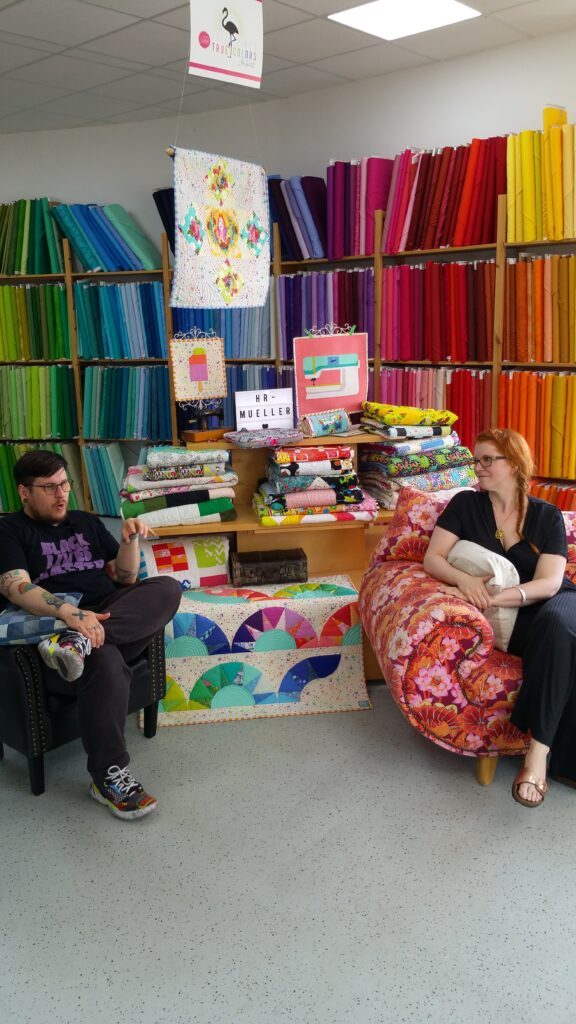 ---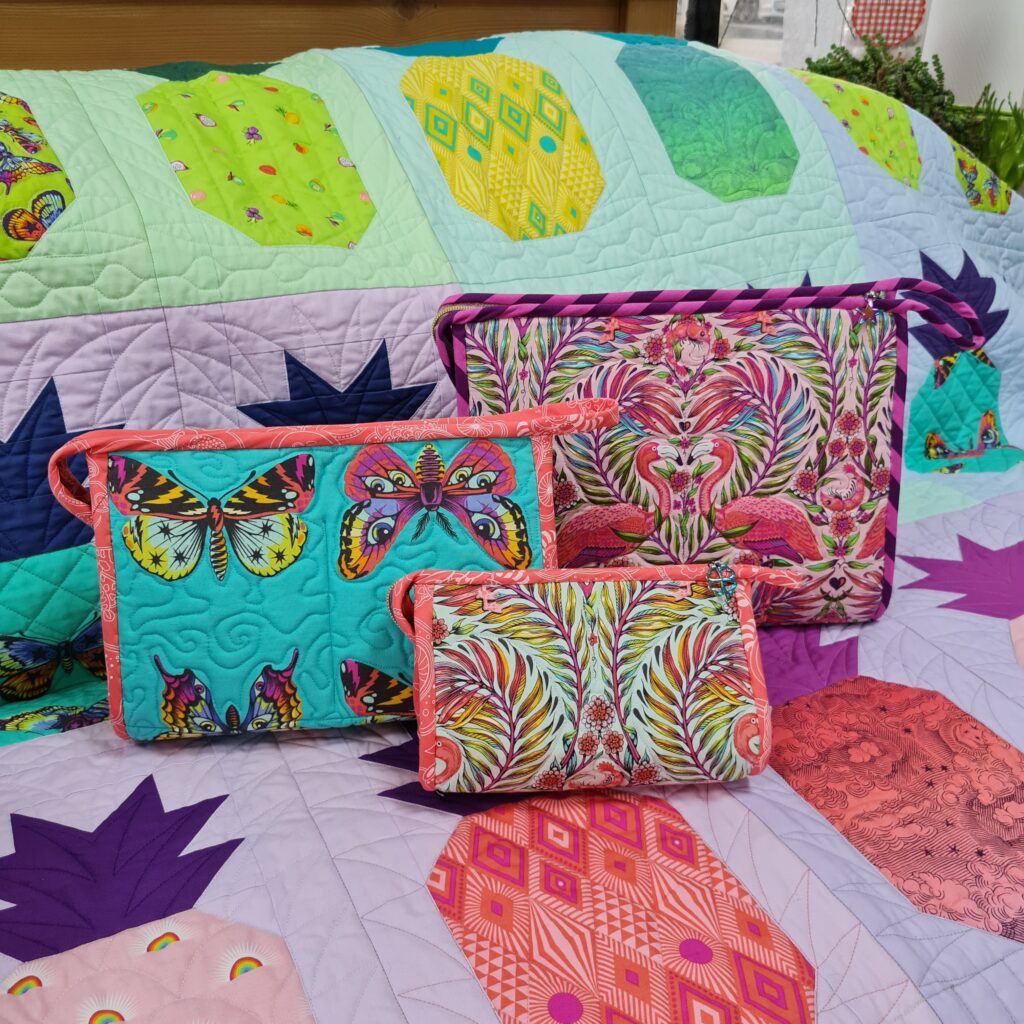 ---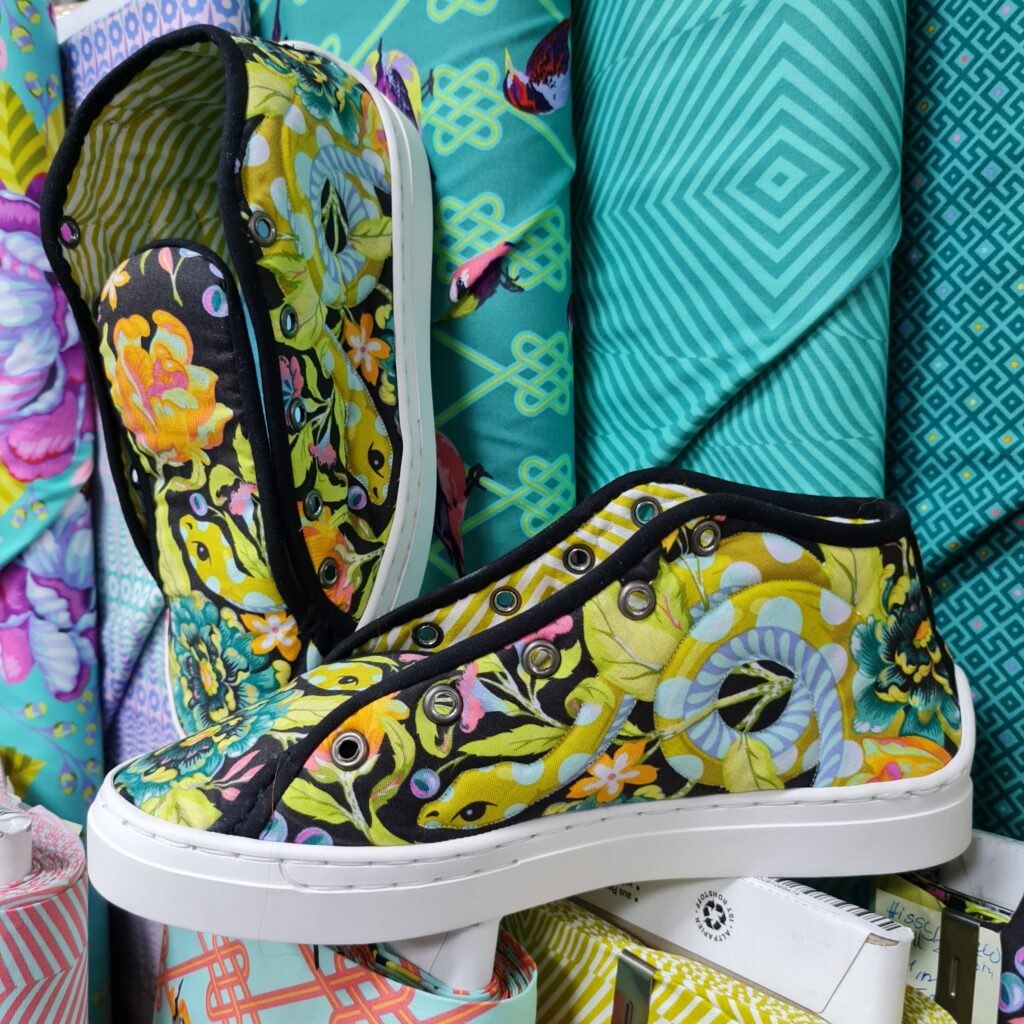 ---
"Ina is the best quilting ambassador you can imagine, inspiring her customers
over and over again. Great choice of fabrics, tools, advice and everything
around quilting." – Iris, customer
---
Please tell us about your staff.
The Quiltzauberei staff is a diverse bunch, full of creative spirit with the desire to help and pass along their knowledge. Ranging in age from teen to retiree, they strive to inspire and help their customers, many of whom have become good friends over the years.
The staff includes specialists in all fields (quilting, patchwork, knitting, doll making, crochet, corsetry, cosplay, and embroidery) who inspire each other to learn and improve on their own skills.
Quiltzauberei.de is dedicated to being a knowledgeable team on the cutting edge of the industry. They love to make their customers smile!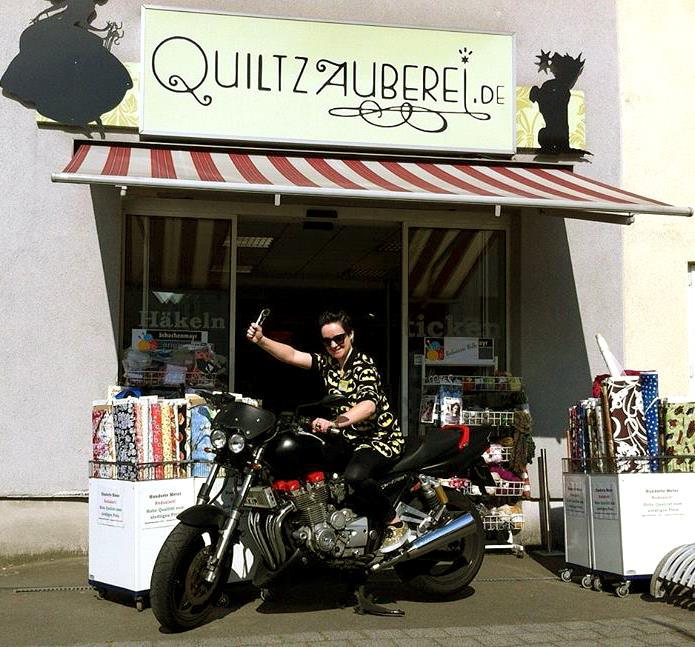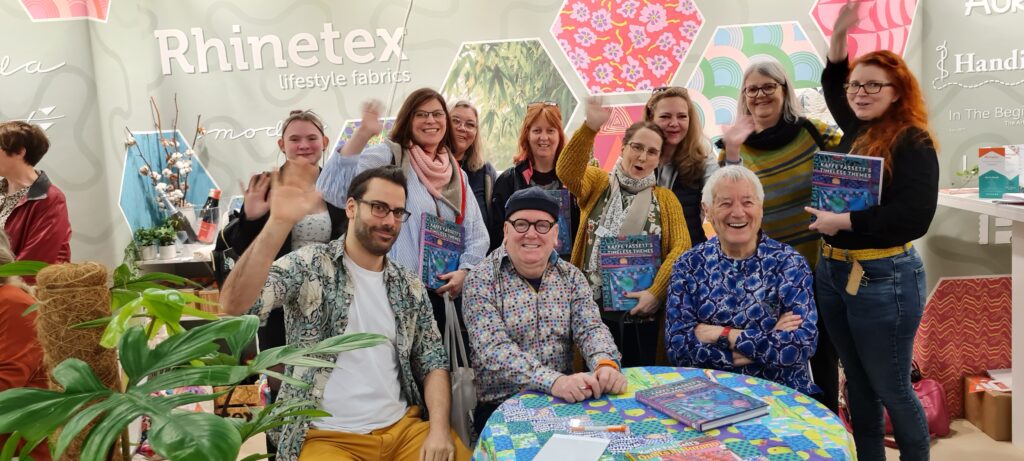 ---
"What makes this shop special is the friendliness of the staff and the owner.
Furthermore, you can find a wide range of products there. Any questions are
always answered very well. If an item is not in stock, it will be ordered
immediately." -Sabine, customer
---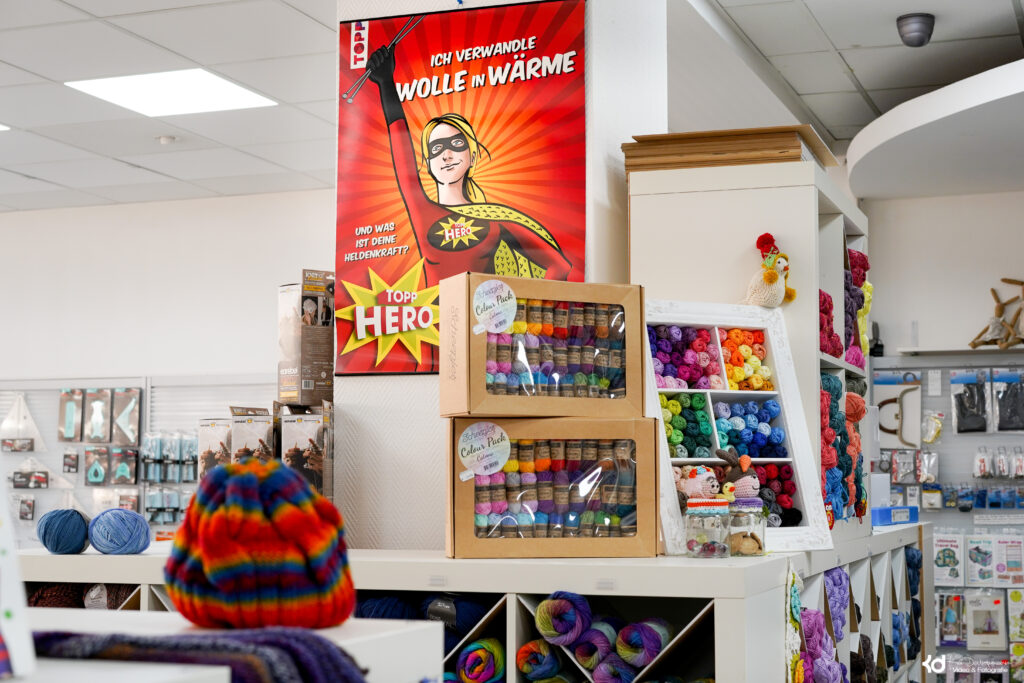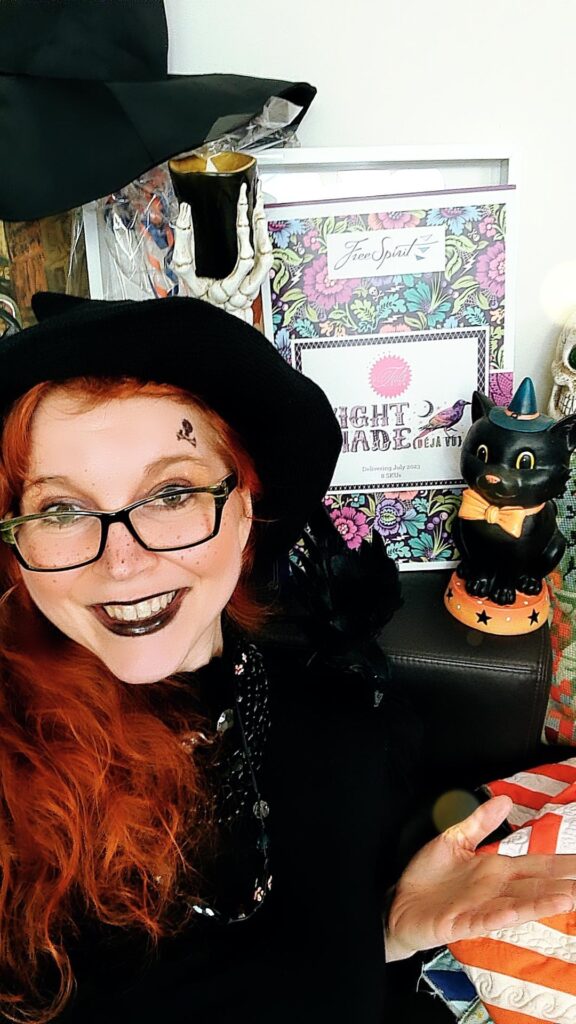 Do you have any special events coming up?
Once a month Quiltzauberei.de hosts a VIP Shopping weekend inviting creatives from far and wide to mingle, enjoy seasonal drinks and snacks, and partake in a variety of highlights such as "Make and Takes", demonstrations, great sales, and more.
For more info, subscribe to their newsletter:
https://www.quiltzauberei.de/Newsletter/

For those not able to travel to the shop, Ina hosts a "Virtual VIP Shopping" with a LIVE Walkthrough on Instagram a few days before the event. She presents the latest and greatest items to arrive at the shop, demos them, answers viewers' questions, reveals exclusive coupon codes, and entertains the community with her charm and sense of humor.
Be sure to follow them on
http://www.instagram.com/Quiltzauberei
Last year they celebrated their 20th anniversary with many more events, one of which was the relaunch of their YouTube channel at http://www.YouTube.com/QuiltBlog
There Ina invites everyone to free Sew-Alongs and helps German viewers follow the original byAnnie patterns. Participation is free to all who own the pattern and supplies. Many more Sew-Alongs are in the making.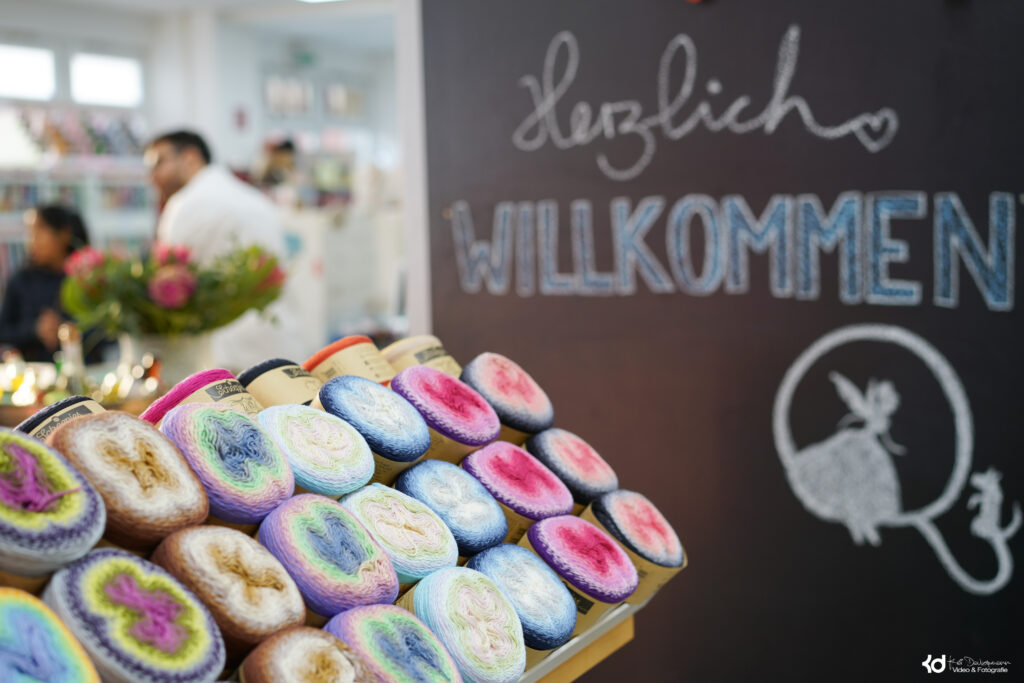 ---
In closing
When asked about the impact of the LQS Contest on their store, Quiltzauberei said the whole team was watching the YouTube announcement LIVE and was moved to tears during the following staff breakfast when the kind comments by so many wonderful humans were read aloud.
Ina also said: "It was an amazing experience and feeling to read how much of what we felt — all the blood, sweat and tears with which we throw ourselves into it — were acknowledged by our wonderful community. None of this would be possible without a great team and community that support one another."
---