---
Periwinkle Quilting and Beyond is our regional winner for Saskatchewan, Canada!
A quilt shop clerk took a brave leap and bought the shop when her boss retired. Read on to learn more!
---
Please tell us your store's story.
Periwinkle Quilting and Beyond was born in August of 2021 with owner Michelle Harris. It began in a small shop in Cumberland Square.
Many quilting adventures and years later Michelle retired and on January 1st, 2017, Patti Erikson-Reynolds took over ownership and operations. We now reside in Plainsman Plaza which is conveniently located on 8th Street in Saskatoon.
Patti has been quilting for 23 years and it all started with one sewing class when her children were young. She worked as a sales clerk at Periwinkle for 12 years before taking the leap and buying the shop 6 years ago.
In addition to loving all things quilting, Patti is an avid horse woman who has ridden most of her life. She has a small farm and rides with her husband, Byron, who is also a horse nut!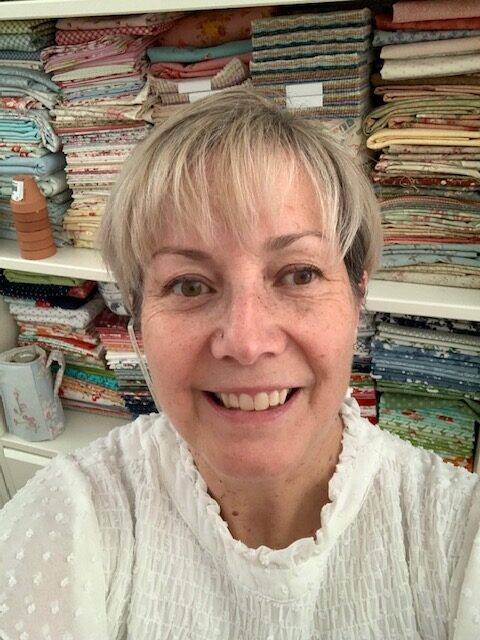 ---
— 2023 Contest Customer Comment —
"So many, many fabrics for all tastes, the latest in trends, oodles of bolts, great pattern selection, and lovely samples. Staff are so friendly and they offer machine sales and repair as well. This is a very nurturing place, with a rewards program to boot. Daily emails from Patti about the latest thing and a joke every Sunday morning tops off their wonderful service."
SHERRIE
---
For those who have not seen the store, please describe it.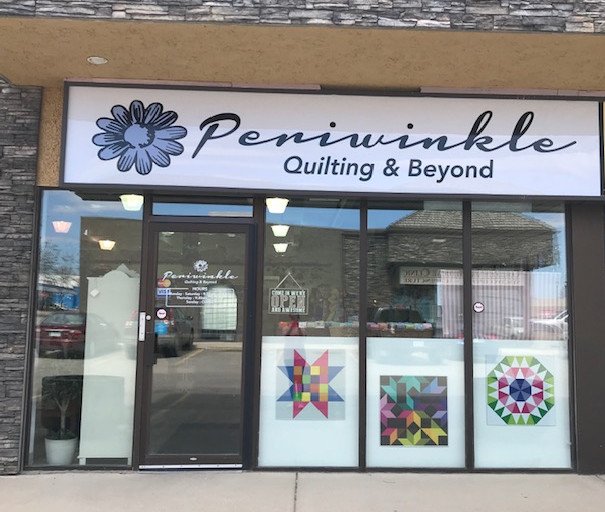 Periwinkle Quilting and Beyond Inc. is a full service brick and mortar and online quilt shop. We offer a huge selection of quilting fabrics, books, patterns, notions, and classes. We love bag making and carry fabrics, patterns, and hardware specific to bags.
We also like to have special guest teachers, speakers, and events. The shop blends both traditional and modern aesthetic to offer its customers the widest selection. We're focused on being a helpful, knowledgeable, and fun shop to visit. We're located on one of the main streets in Saskatoon, #270-2600 8th Street East.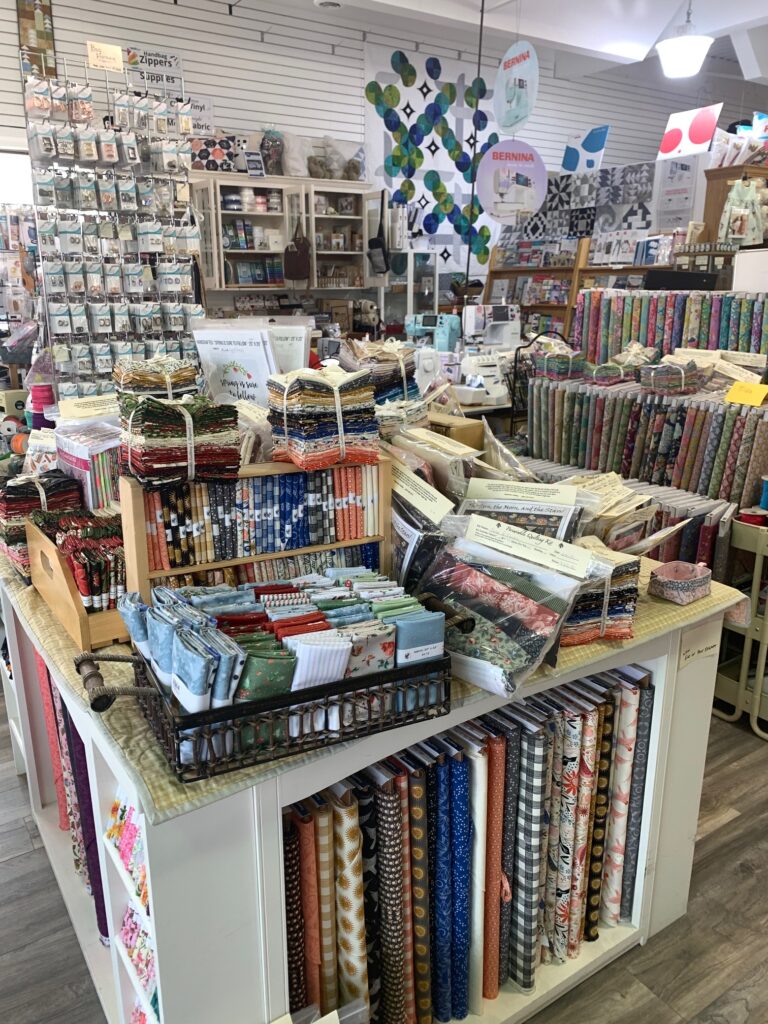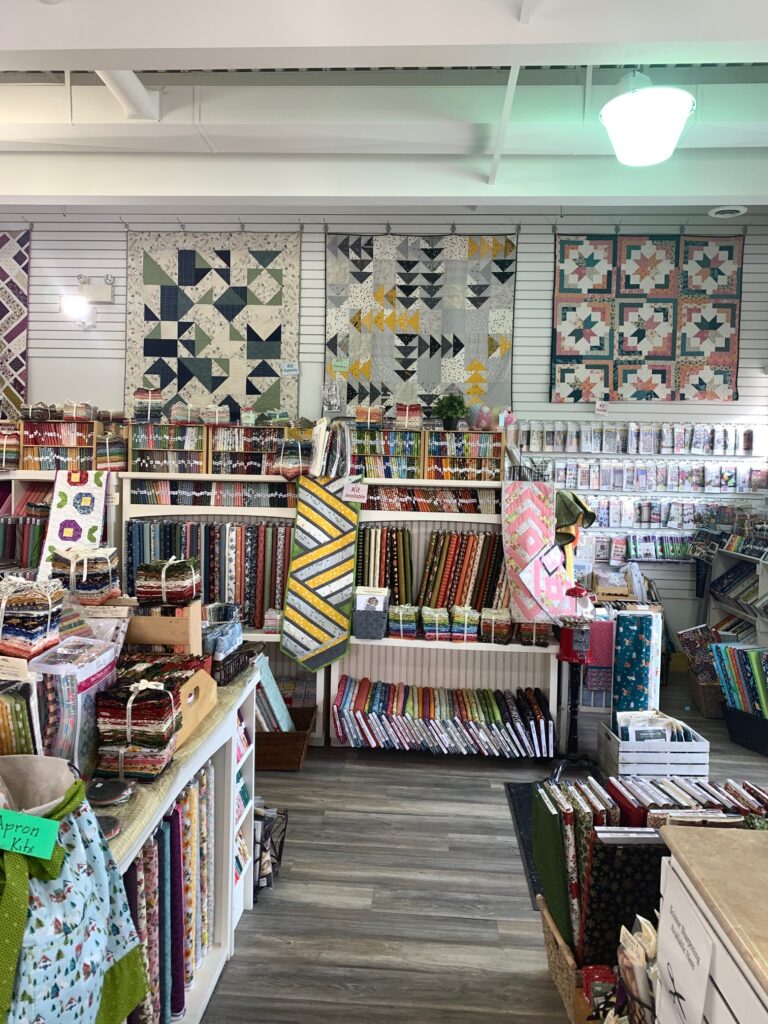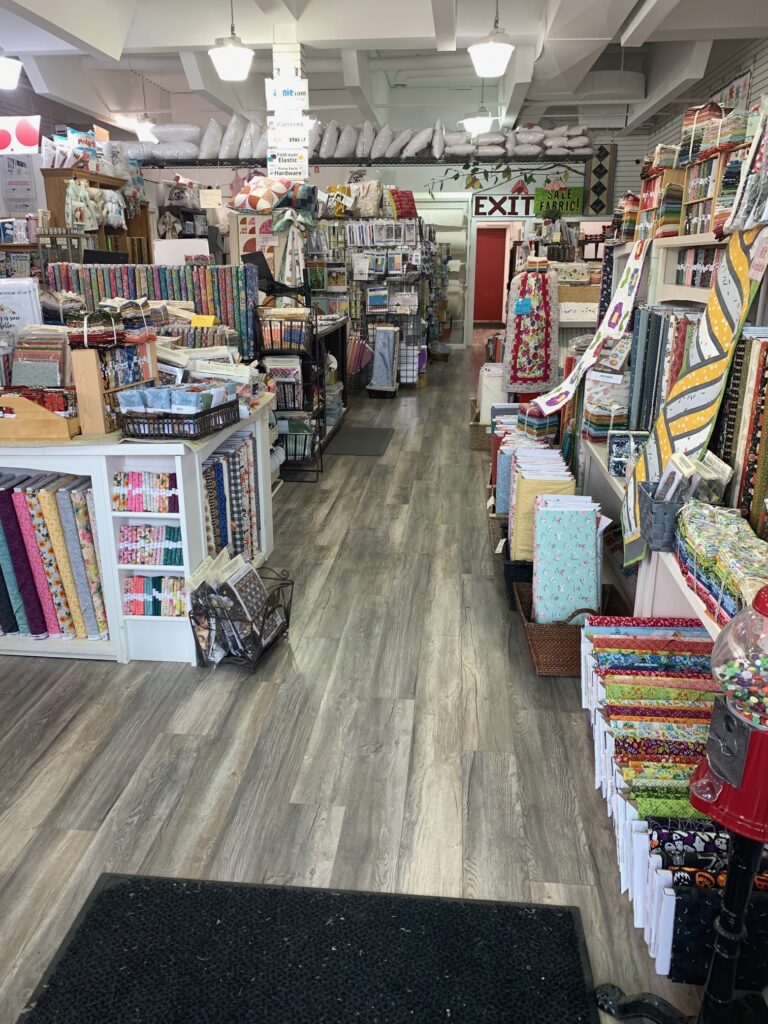 Periwinkle offers mainly cotton quilting fabrics, canvas, and cork for bags. We dabble in fabrics for garment making and have a large inventory of notions and bag making supplies. We are pleased to be a BERNINA dealer and offer sales of BERNINA sewing machines, sergers, and longarm machines. We also offer sales of Juki sewing machines and sergers as well. We are pleased to offer sewing machine repair and service of all models, too.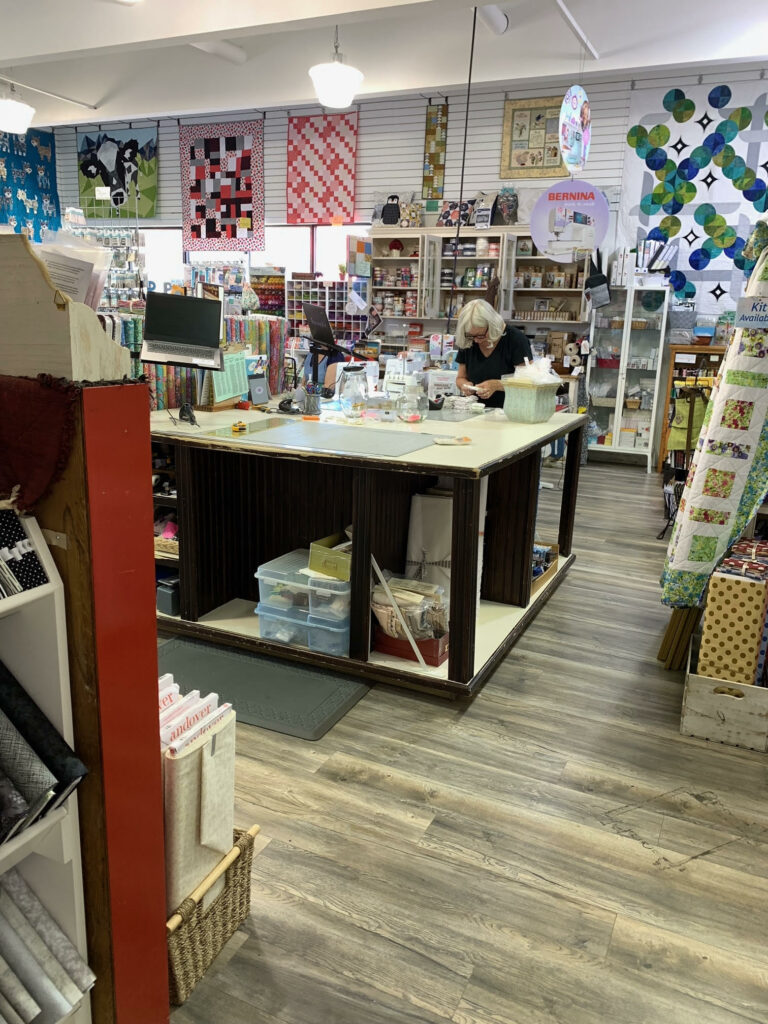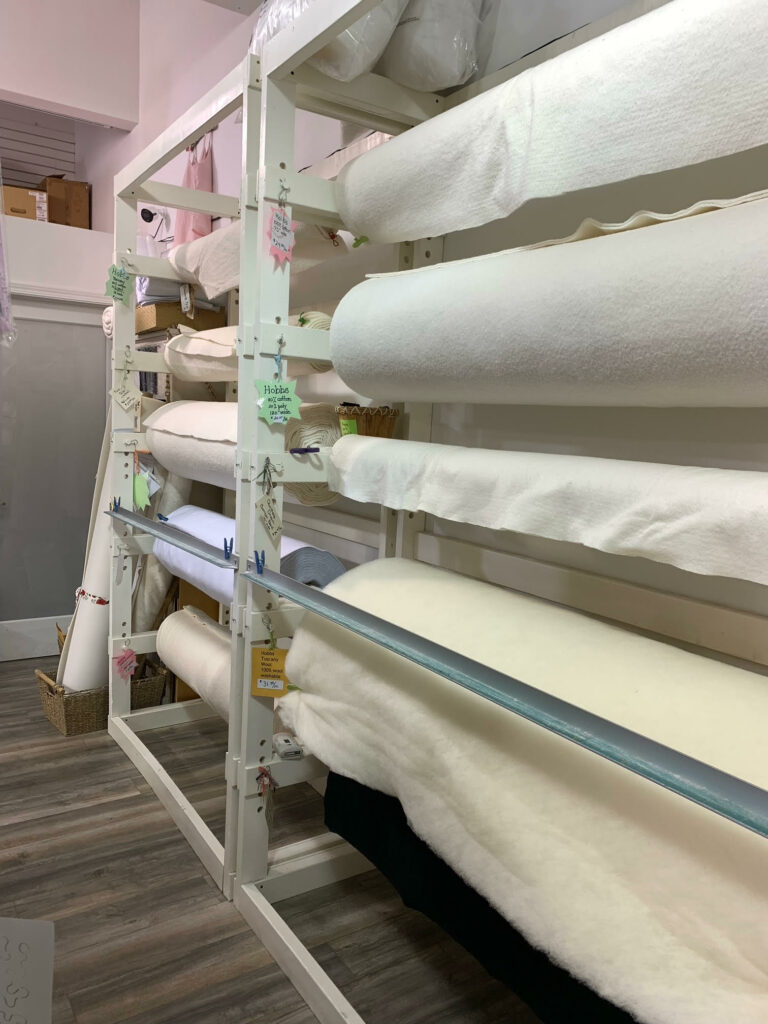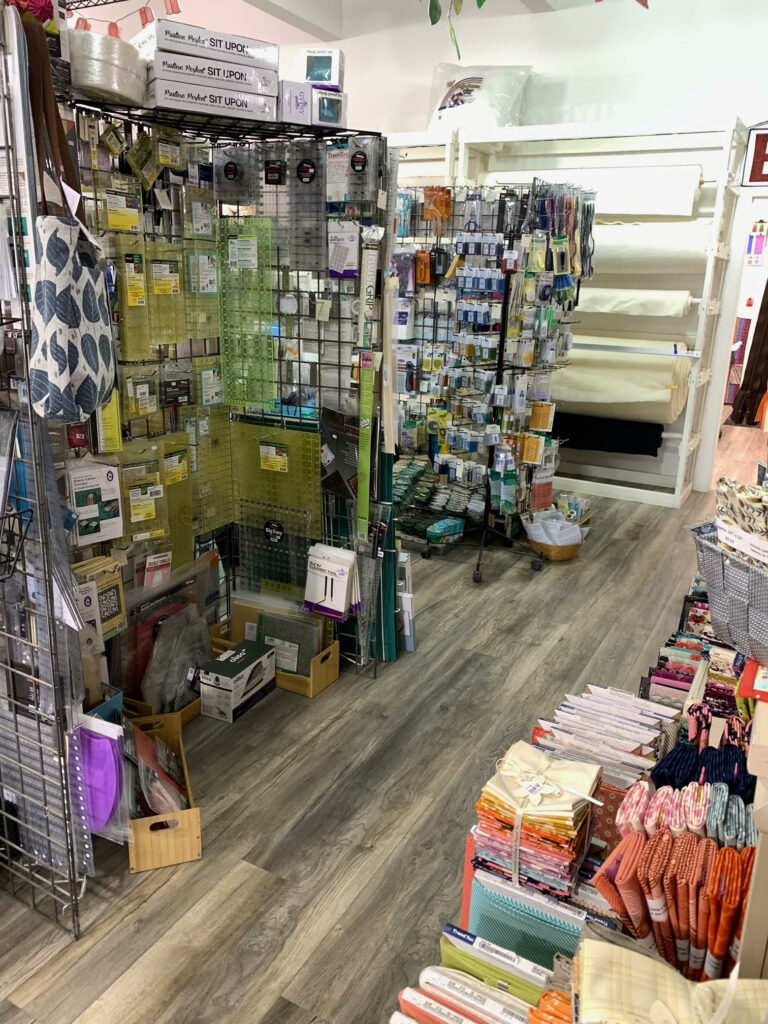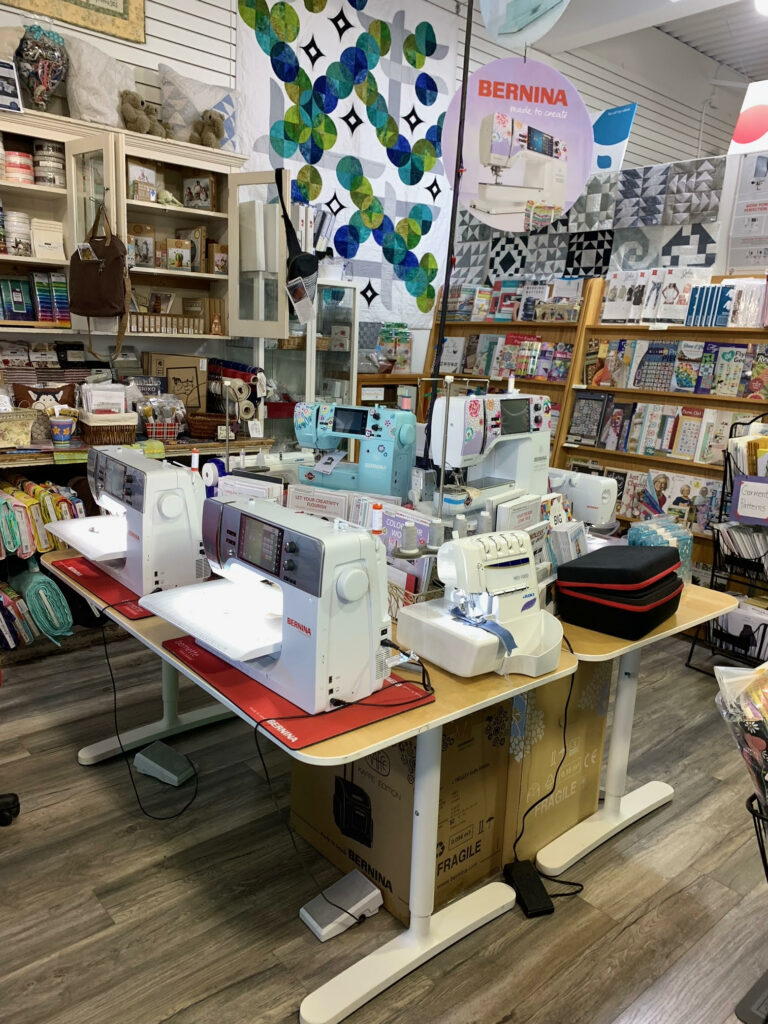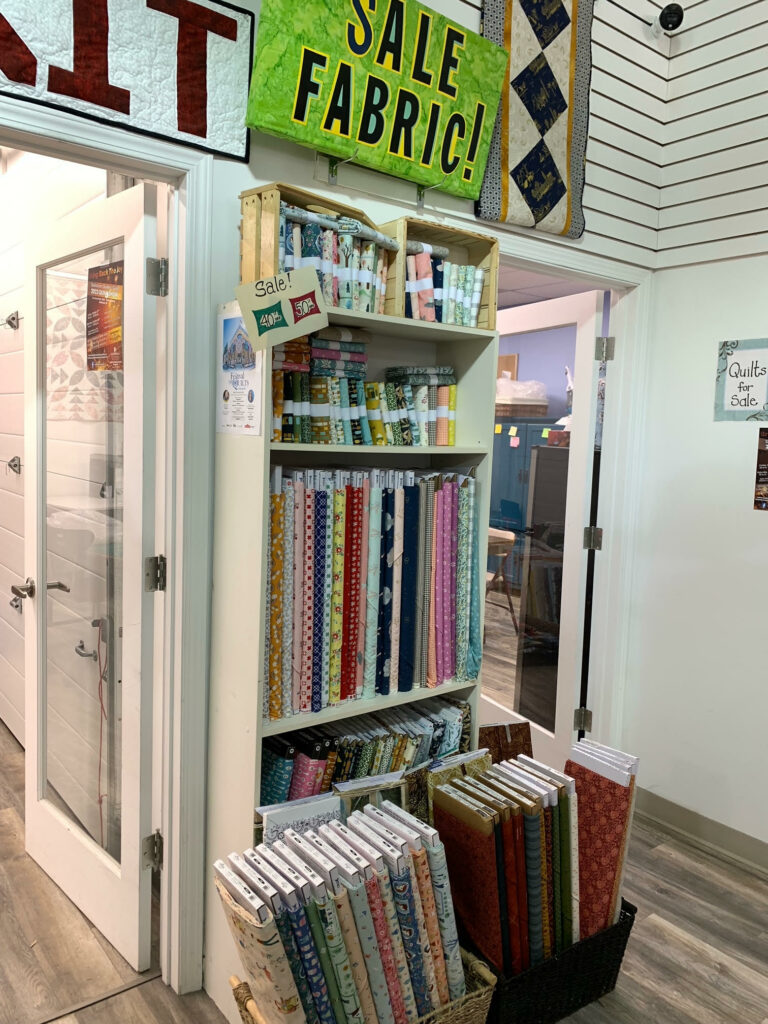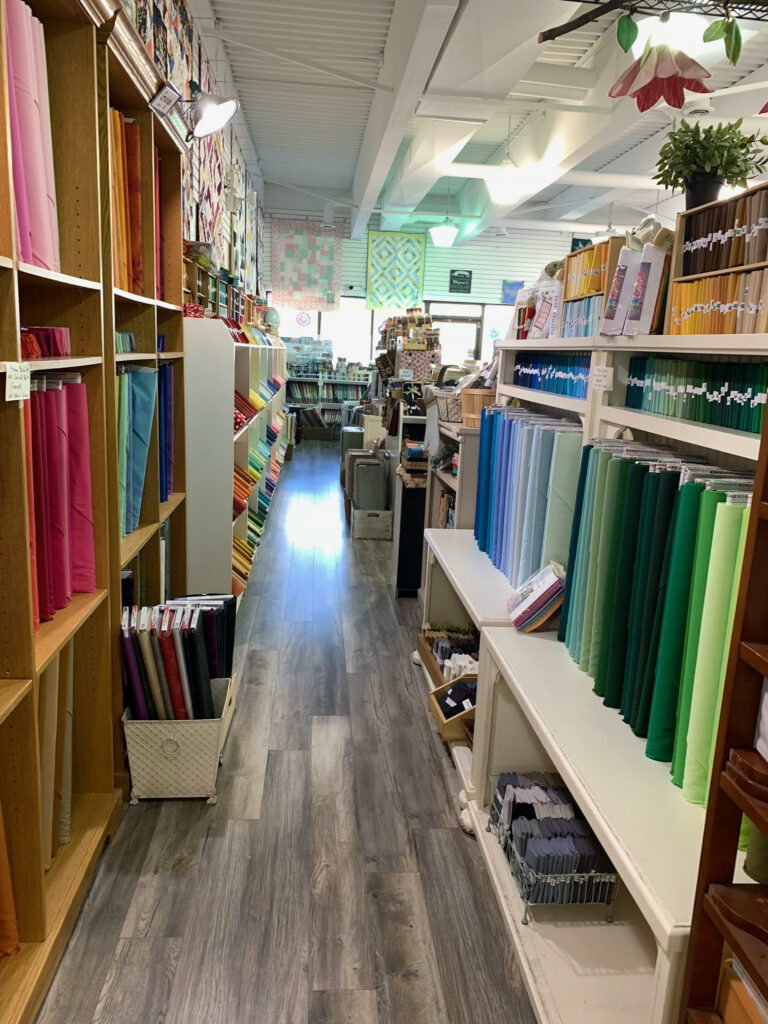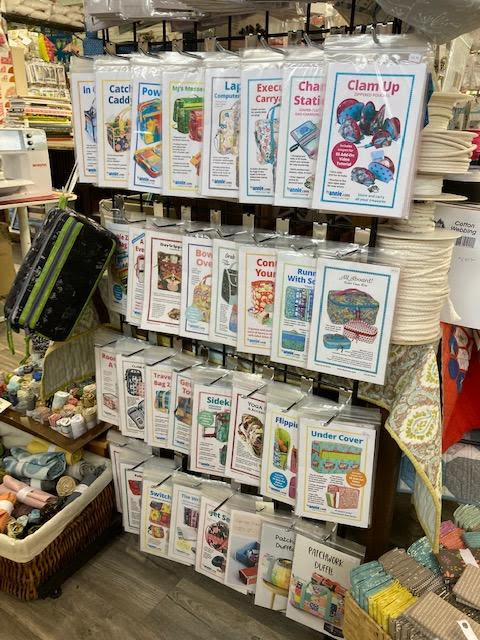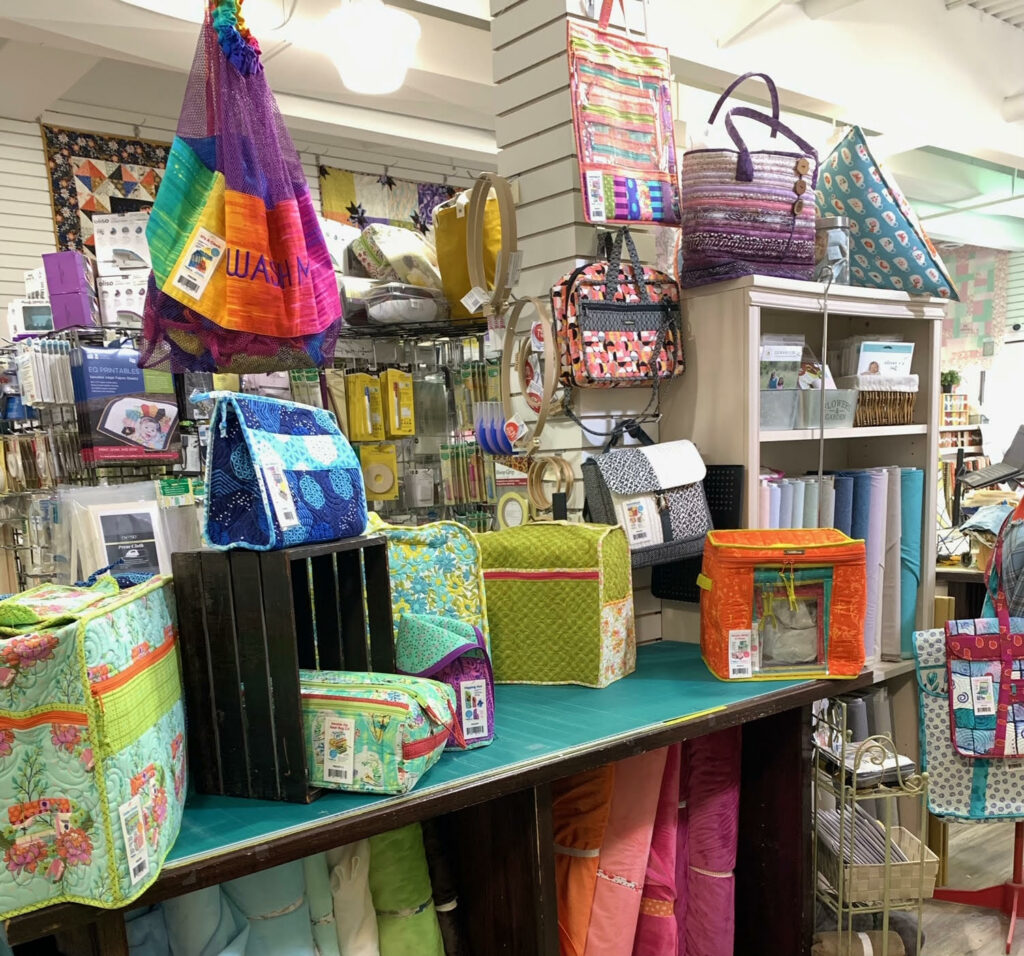 ---
— 2023 Contest Customer Comment —
"The owner and staff always make me feel welcome. The variety of fabric choices is inspirational and there are notions galore!"
SHELLEY
---
Please tell us about any upcoming special events at your store.
Periwinkle Quilting and Beyond Inc. is pleased to offer classes year round. You can pick up a class newsletter in store or hop online to www.periwinkle.biz and click on the classes tab to see what's upcoming. Customers can also sign up for our newsletter (always short and informative) on our website as well to keep on top of events and new products.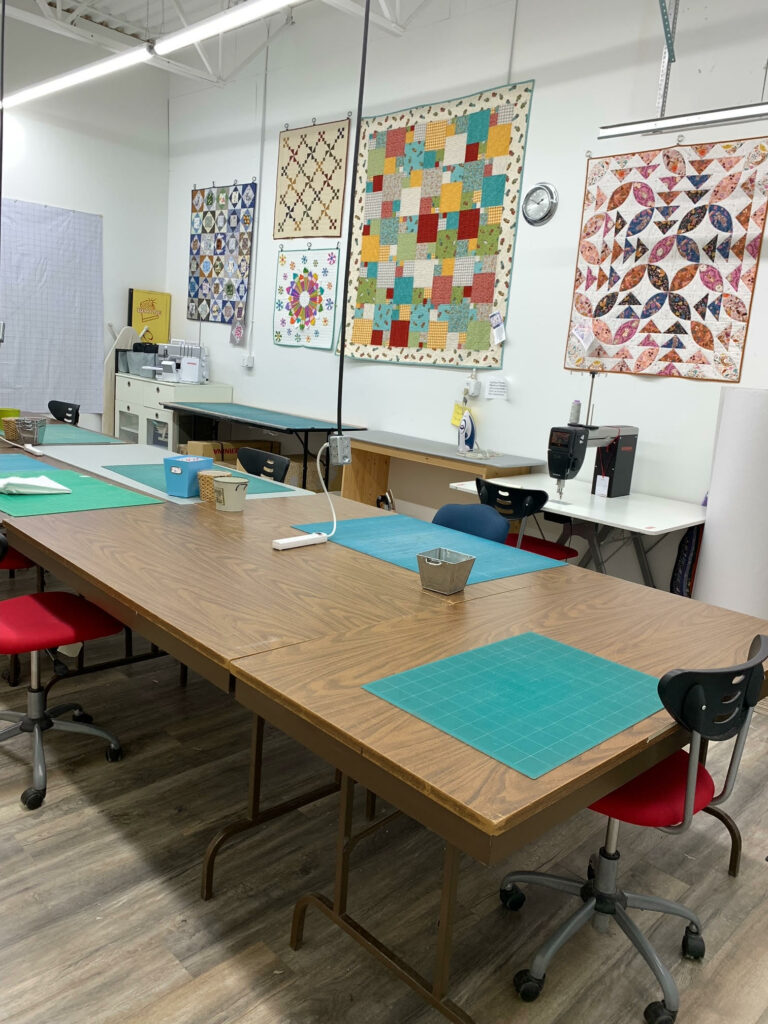 ---
— 2023 Contest Customer Comment —
"They go above and beyond to help customers, they always have gorgeous new fabrics, and their classes are so fun."
NADYA
---
In closing
When asked about the impact of the Local Quilt Shop Contest, Periwinkle replied: "The Local Quilt Shop Contest has been so much fun for us! It was lovely to read the comments voters left. We have the best customers! We've had lots of customers coming to see the ByAnnie trunk show and congratulate us on being voted the favorite quilt shop in Saskatchewan. We loved our prizes — and being able to talk about the ByAnnie patterns to our customers has been great. We've sold many patterns, fabrics, and supplies!"
---