---
My Girlfriend's Quilt Shoppe in Logan is our regional winner for Utah!
Read on to learn more about this fun shop that has a schedule packed full of awesome events online and in person!
---
Please tell us your store's story.
Mike and Kris Thurgood are the owners of My Girlfriend's Quilt Shoppe located in Logan, Utah. Along with their physical store, they also run a large part of their business online.
Kris, a former elementary school teacher, and Mike, a former international sales manager for a scientific company, decided back in 2011 that they both wanted to start a family business together. Thus, My Girlfriend's Quilt Shoppe was born.
---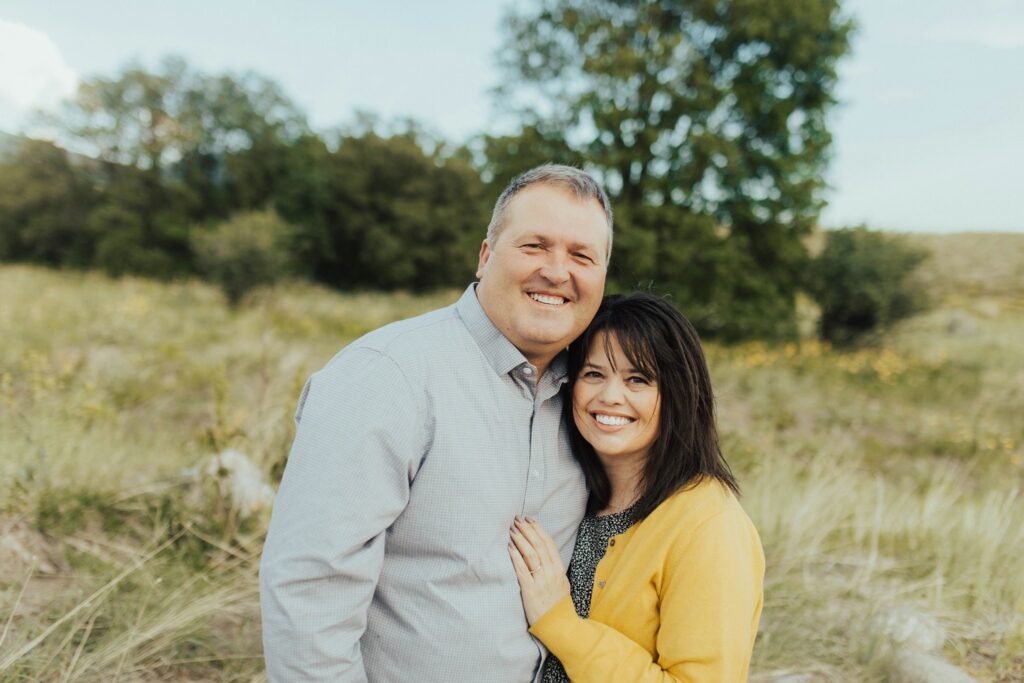 Kris's passion for creating a place for people to come together and be inspired, learn something new, and enjoy each other's company, has made My Girlfriend's Quilt Shoppe a destination spot for people near and far.
As a monthly contributor for KSL's Studio 5 for the past 12 years, Kris has also appeared as a guest on The Nate Berkus Show and the Rachael Ray Show. Her work is published in magazines and countless hours of video content on YouTube.
Despite the effects of the pandemic, in August 2020 a new warehouse was opened in Smithfield, Utah, to facilitate an ever-growing e-commerce side of the business. MGQS is committed to being a leader in sewing, quilting, and all things handmade for years to come.
---
— 2023 Contest Customer Comment —
"They have excellent customer service. All of the employees are so kind and help. They are very innovative. Something new is always happening at My Girlfriend's Quilt Shoppe!"
SANDY
---
For those who have not seen the store, please describe it.
My Girlfriend's Quilt Shoppe, located in beautiful Logan, Utah, carries a full line of designer fabrics, sewing machines, embroidery machines, sergers, and longarms! We are also a full service center for machine repair.
When you walk through our "Girlfriend Green" doors, you will be warmly welcomed by our team of girlfriends, who can help you find whatever you need between the six main rooms of our store, from Classroom to Color Wall to the Quilter's Cafe, where you can demo any one of our dozens of sewing, embroidery, and long arm machines that we sell!
We sell a wide variety of fabric, notions, and tools from many companies including (but definitely not limited to!) Kimberbell, Riley Blake, Moda, FreeSpirit, and Ruby Star Society. We sell Baby Lock sewing machines, embroidery machines, and sergers, and Handi Quilter longarms.
Not local? Not a problem! We'll send you what you need to get quilting. Online shopping is available 24/7 at www.MyGirlfriendsQuiltShoppe.com!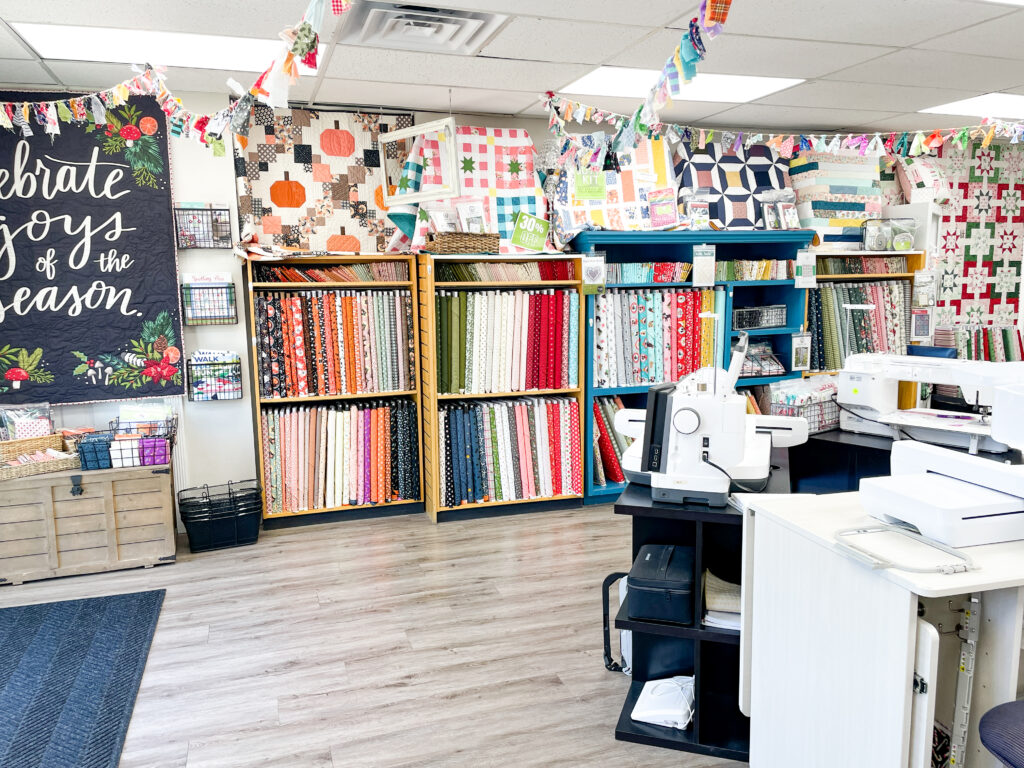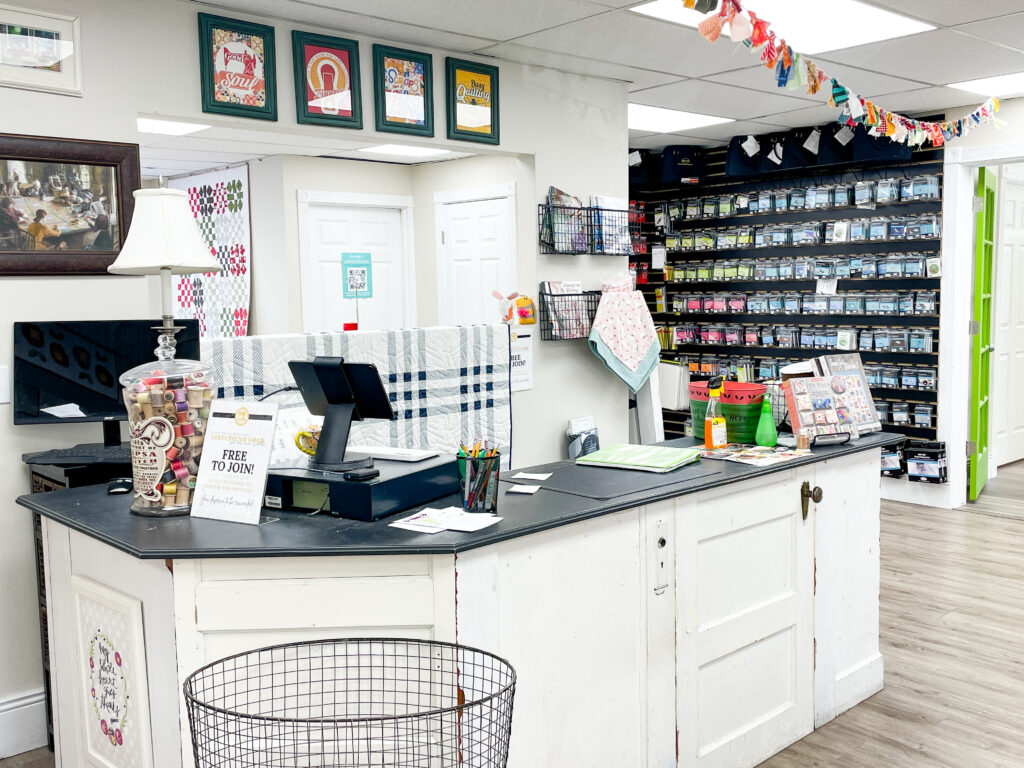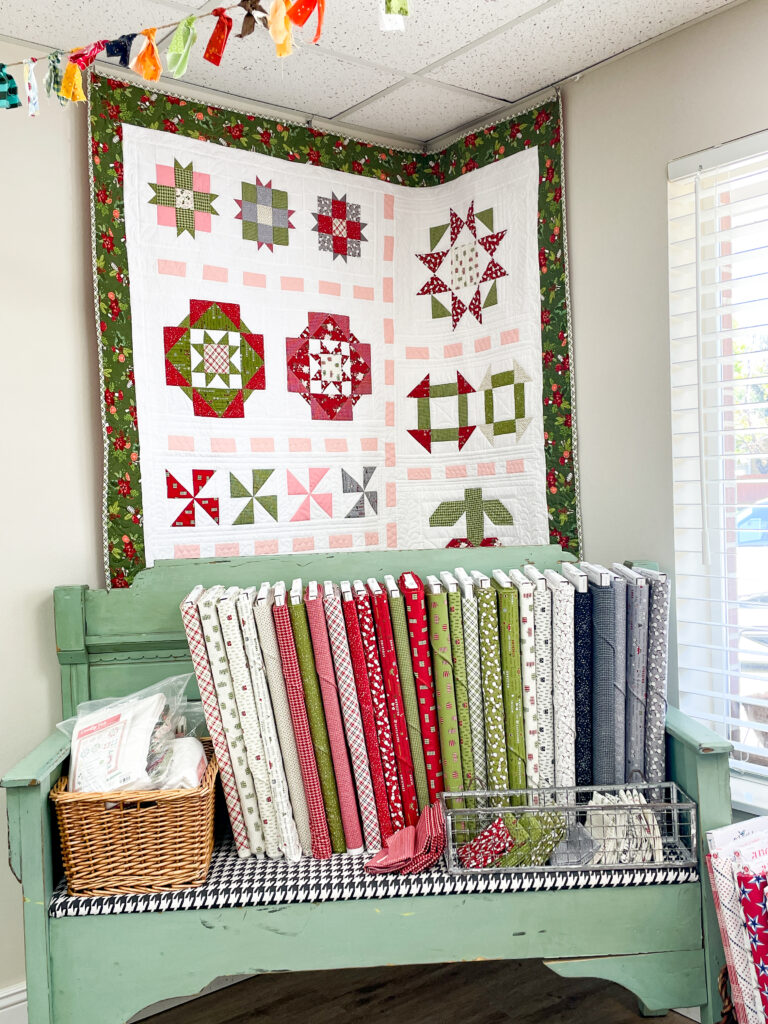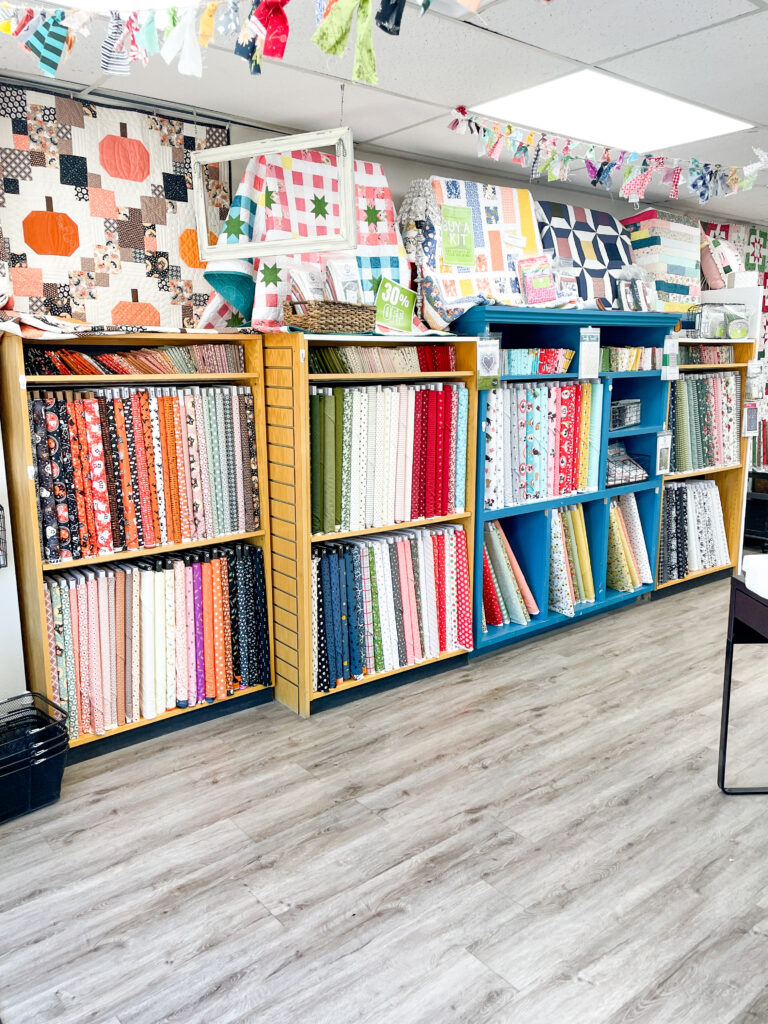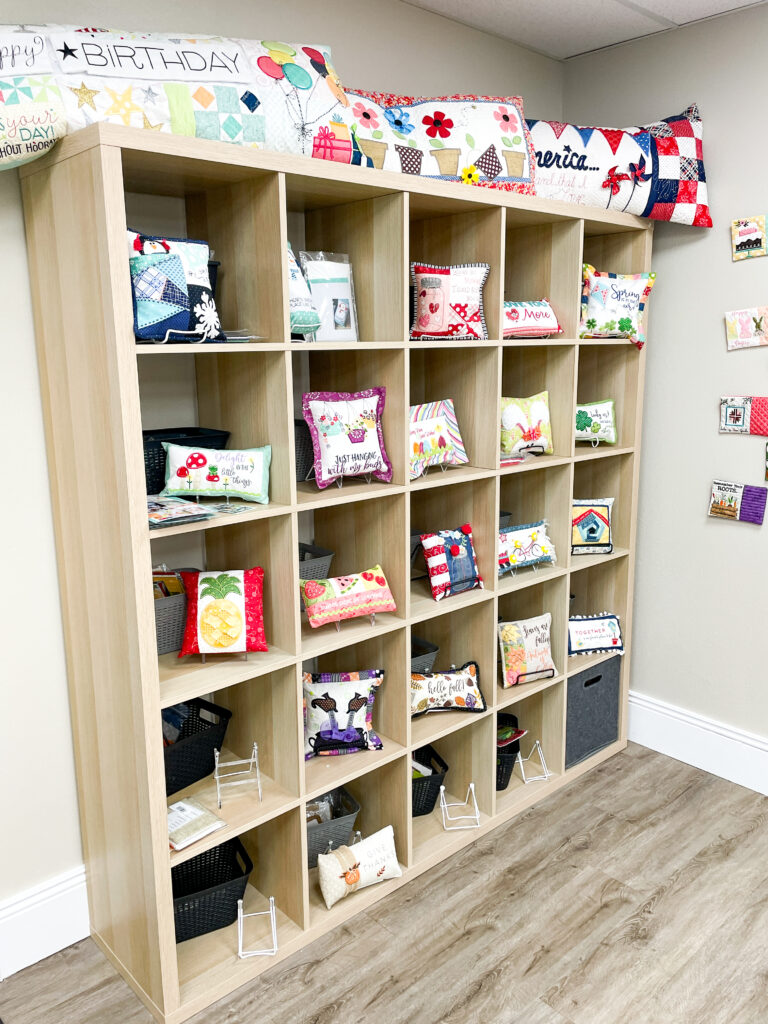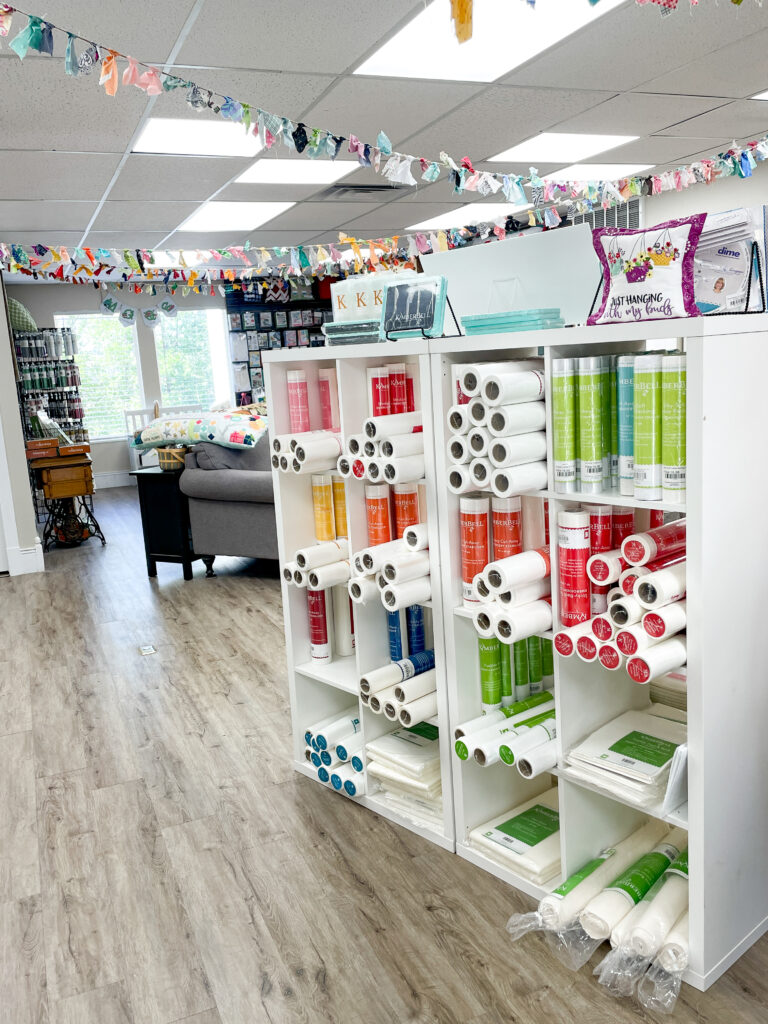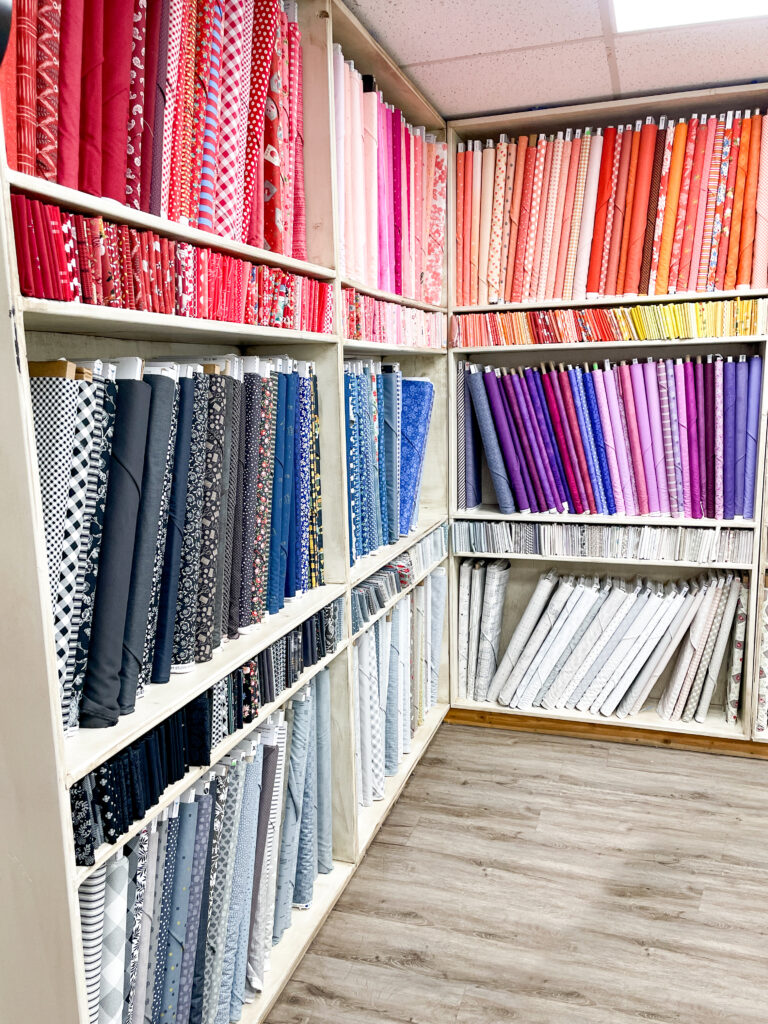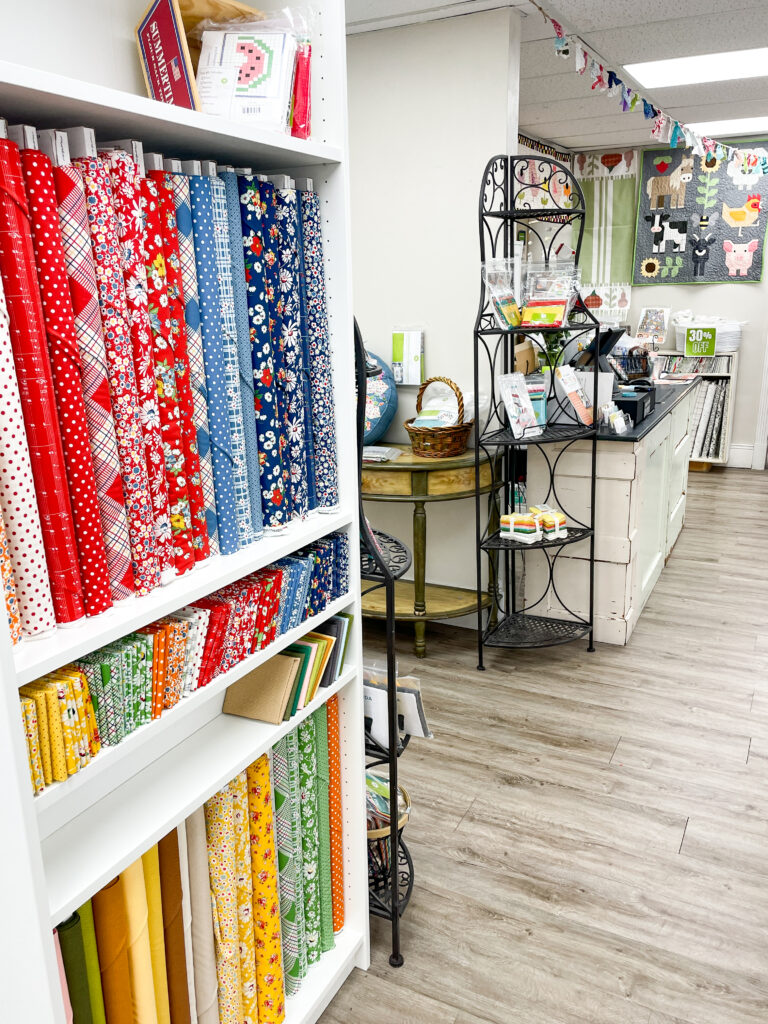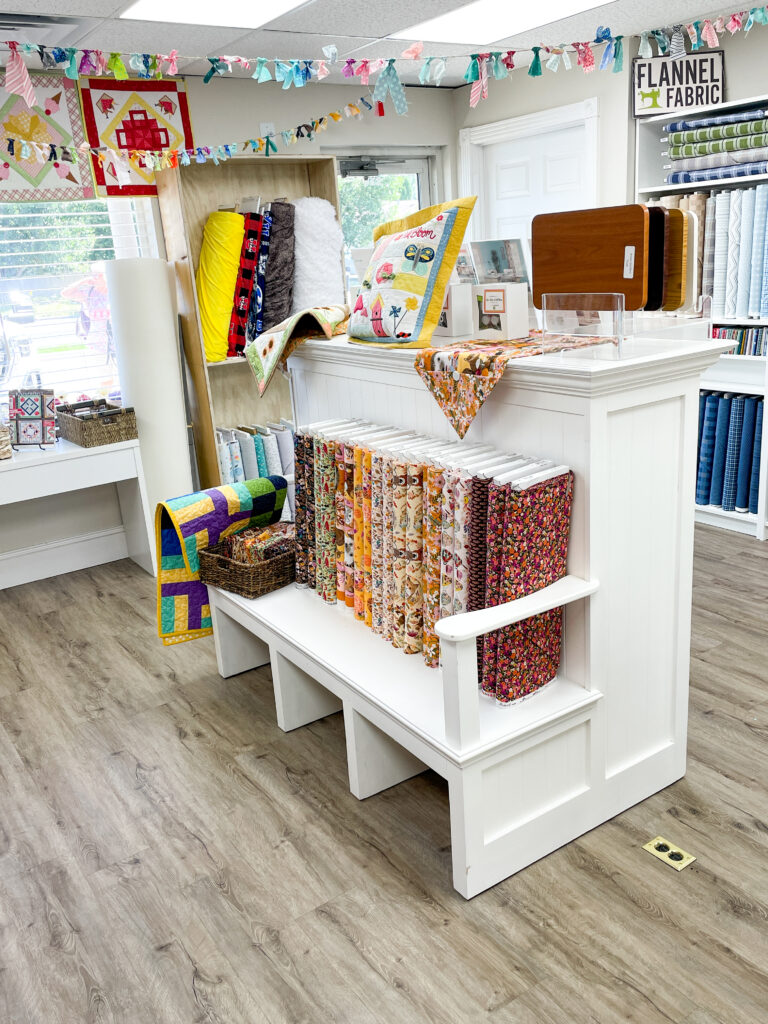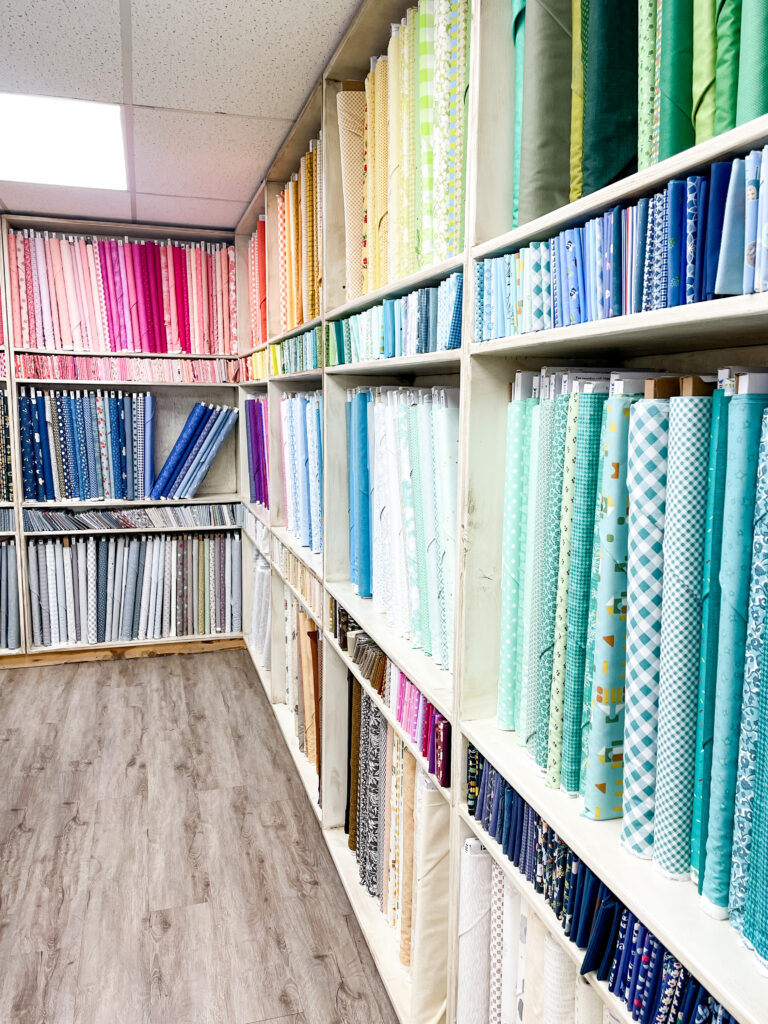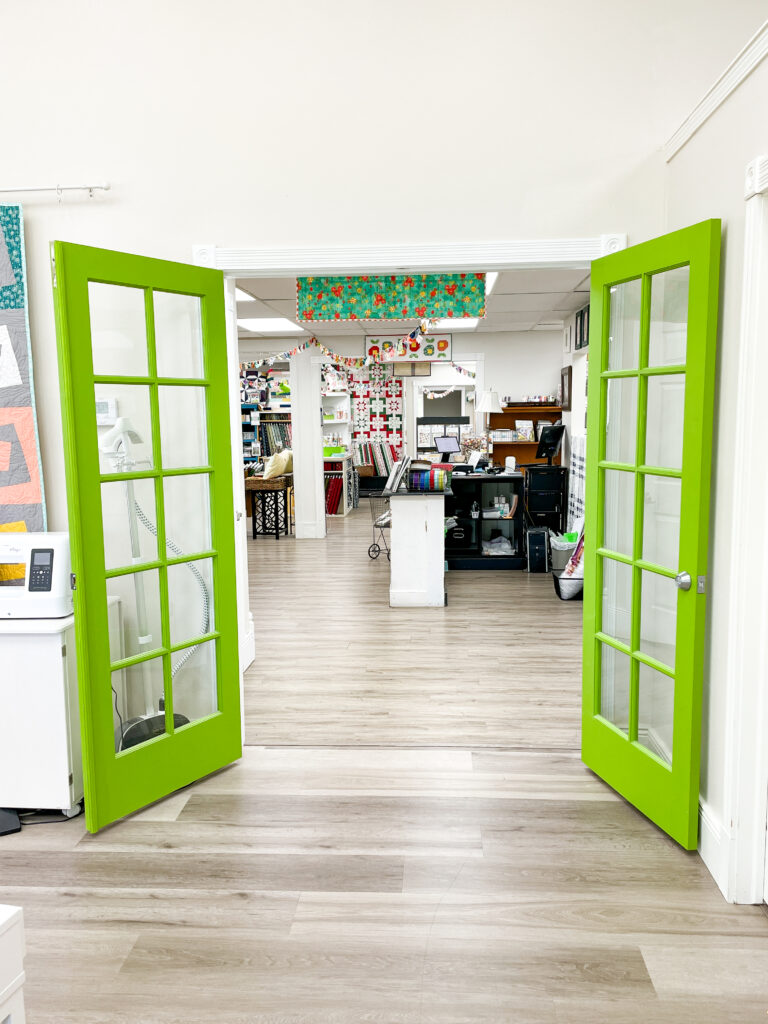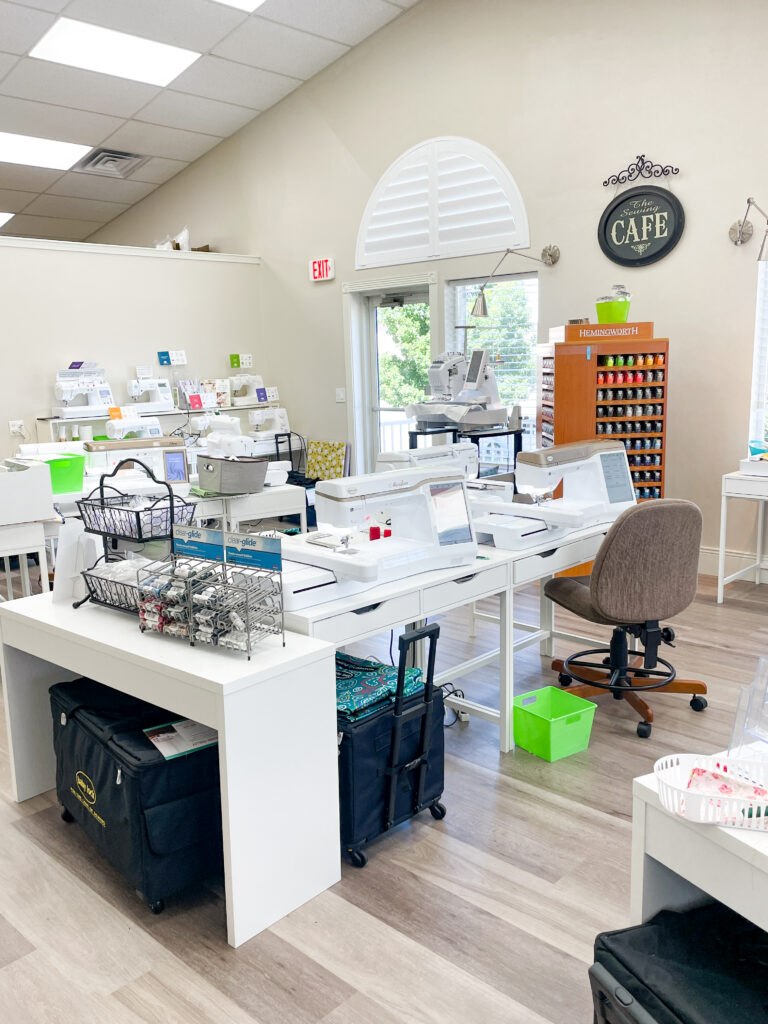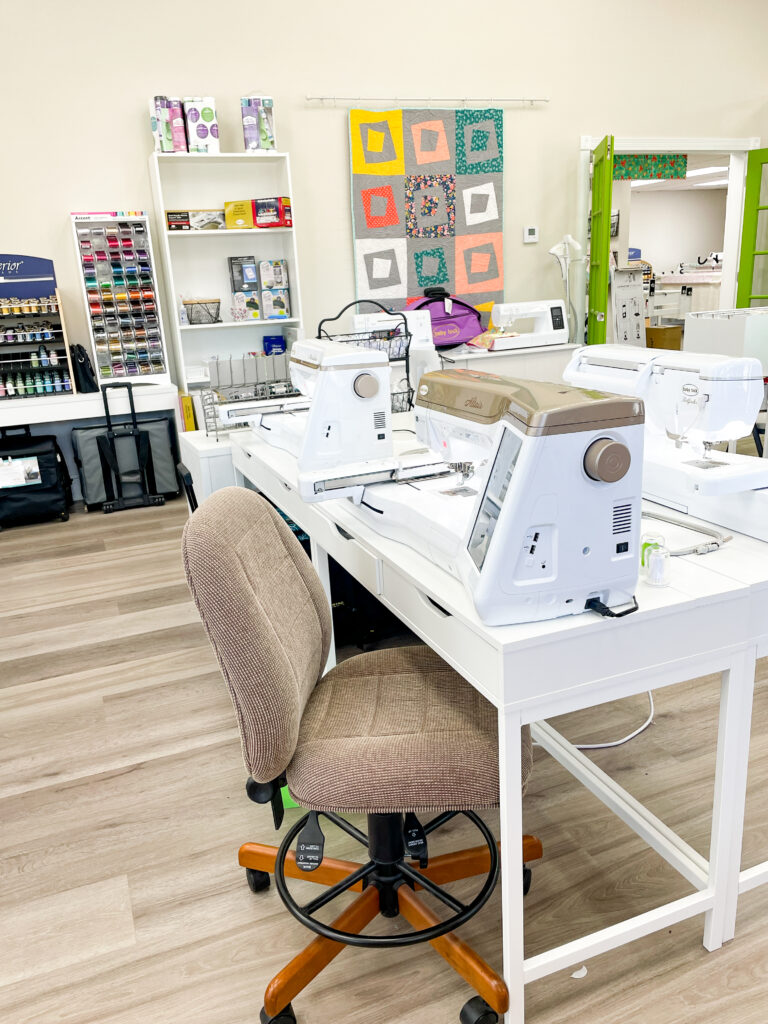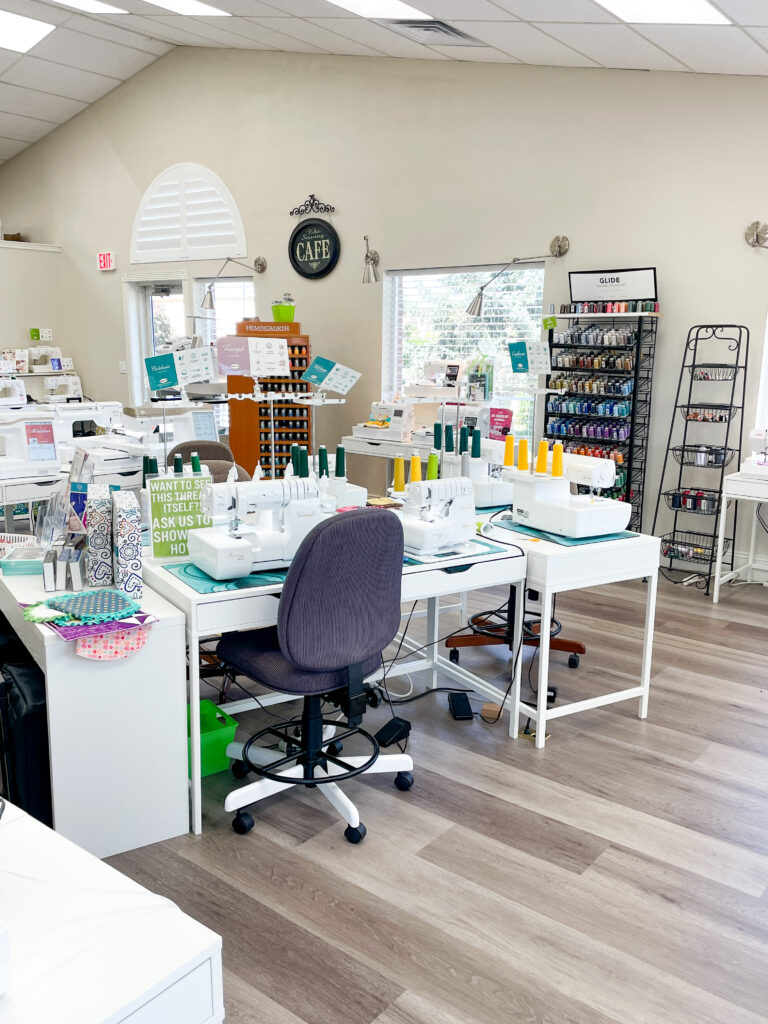 ---
— 2023 Contest Customer Comment —
"They have great classes both in person and online. The supplies they carry are fantastic and the employees are very helpful and caring."
DEANNA
---
Please tell us about your staff.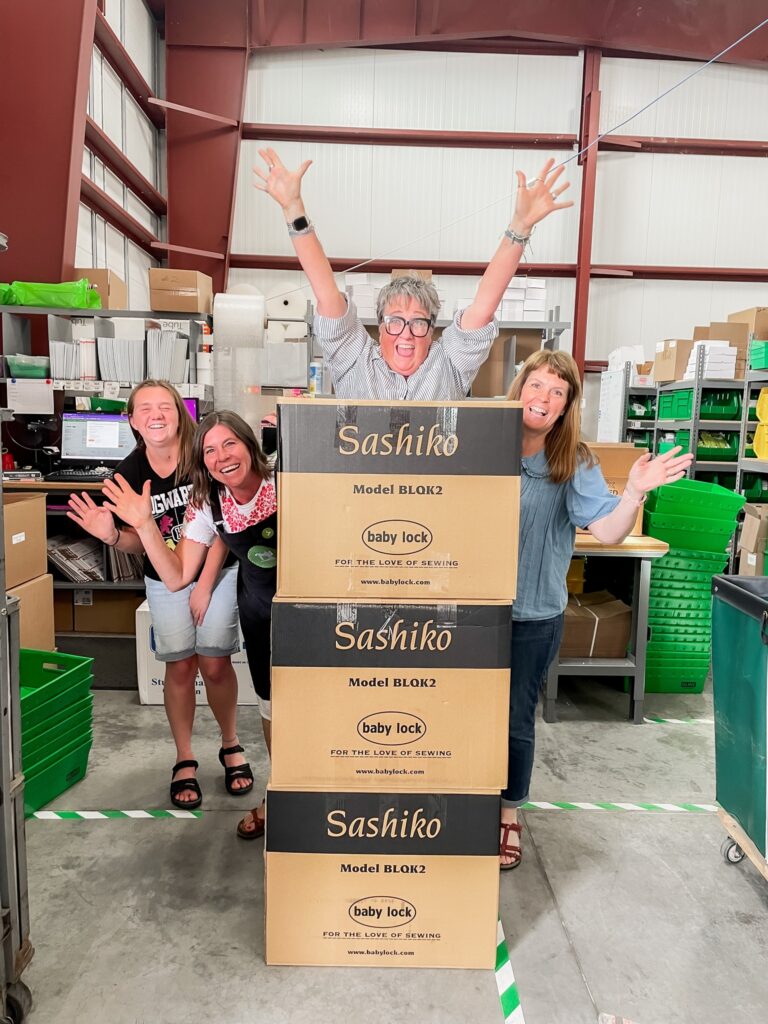 Our staff, who we affectionately call our "Girlfriends" (and guy friends, of course!) is comprised of 55 wonderful people between our store and our warehouse.
On top of our store staff, in the warehouse we have a full creative team, a kit team, machine and longarm specialists, a full time longarm quilter, as well as marketing, video, shipping, and fulfillment teams.
We truly could not operate without every one of these amazing people!
---
— 2023 Contest Customer Comment —
"The customer service is beyond compare!"
PENNY
---
---
Please tell us about any upcoming special events at your store.
We love to pack our schedule FULL of events, both in store and online!
We have a daily Facebook live event called 3 things at 3 where we teach a new fun project every day. We also have a weekly live sale event on our app and Facebook live every Wednesday night, and we recently hosted our annual TUGG (The Ultimate Girlfriend's Getaway) event, where girlfriends come from all over the country to spend a week creating with us!
We will be hosting education events with Megan Best from Handi Quilter, Mike Johns from Baby Lock, a few dozen Kimberbell virtual events, and in-store sew in days! You can always find our full calendar of in-store and online events on our website, and reserve your space there!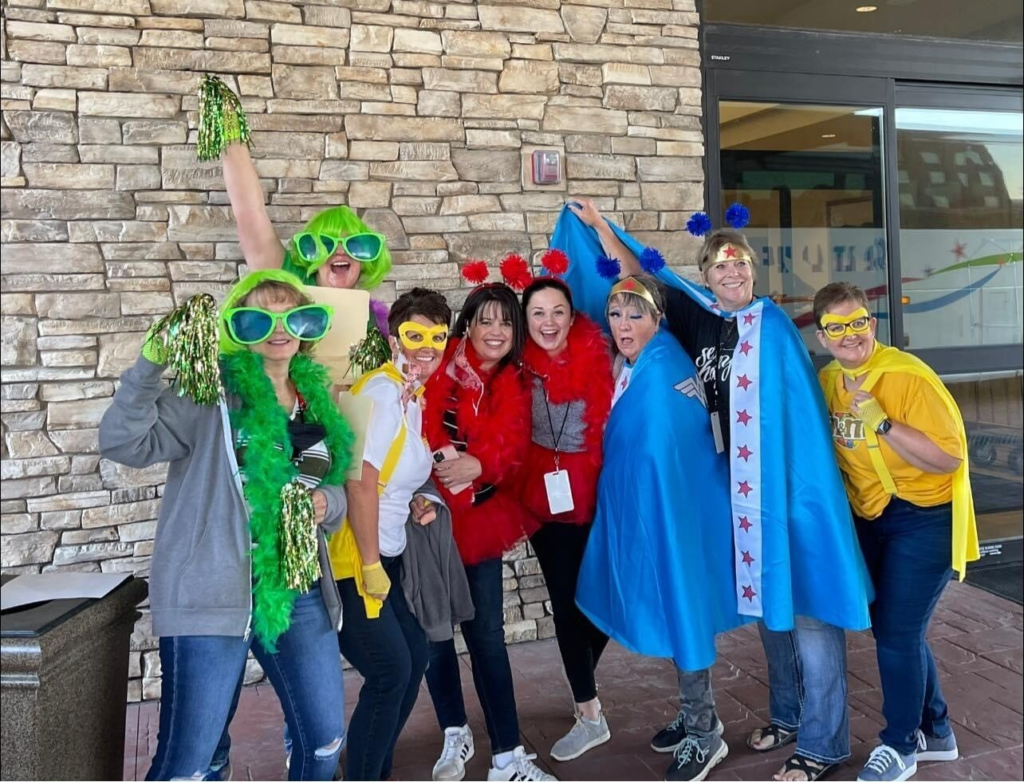 ---
---
---