---
Cactus Quilting LLC in Sun City West is our 2023 Regional Prize Winner for Arizona.
We asked Kelly about the store and the impact from our contest.
---
Can we share some history about the store?
Cactus Quilting was a wonderful opportunity that came out of the COVID lockdown. In April 2020 the shop was just a small online and in-person by appointment shop in rented space in a retreat house. In October 2021 the shop had outgrown the space and moved to the current location in Sun City West.
In February 2022 we expanded to an additional space that offered more room for the classroom, a kitting room, back stock, shipping & receiving as well as office space for Kelly and the bookkeeper.
The shop is a fun & bright place to showcase the latest in tools, patterns & techniques. We are nestled right in the heart of one of Arizona's famous retirement communities.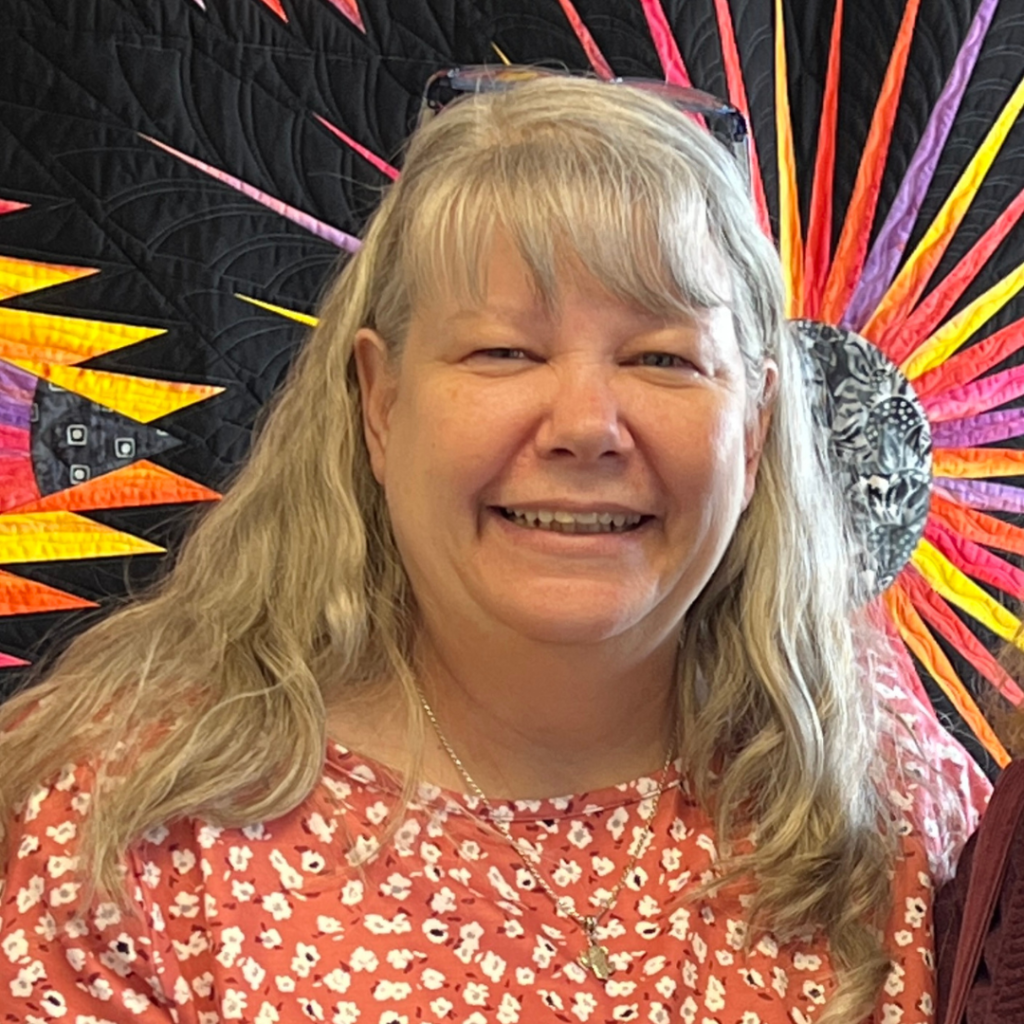 Many of our shoppers arrive in their golf carts! We are located close to two major highways that offer easy access from anywhere in the greater Phoenix valley. With the interior of the shop all white with rustic touches it leaves the quilts and fabric to be the focus. With a wide variety of supplies we serve the machine embroiderer and crafter as well as traditional quilters.
Kelly launched her quilting career in 2010 with a very badly done table runner. She was determined to tackle this new craft and within two years she was teaching quilting classes. In 2013 she created her first Judy Niemeyer quilt and was a Certified Instructor in 2014 and taught 2-3 classes a week until March 2020. Kelly's other passion is machine embroidery and loves all things Kimberbell. When she isn't paper piecing or doing machine embroidery, she can be found make bags.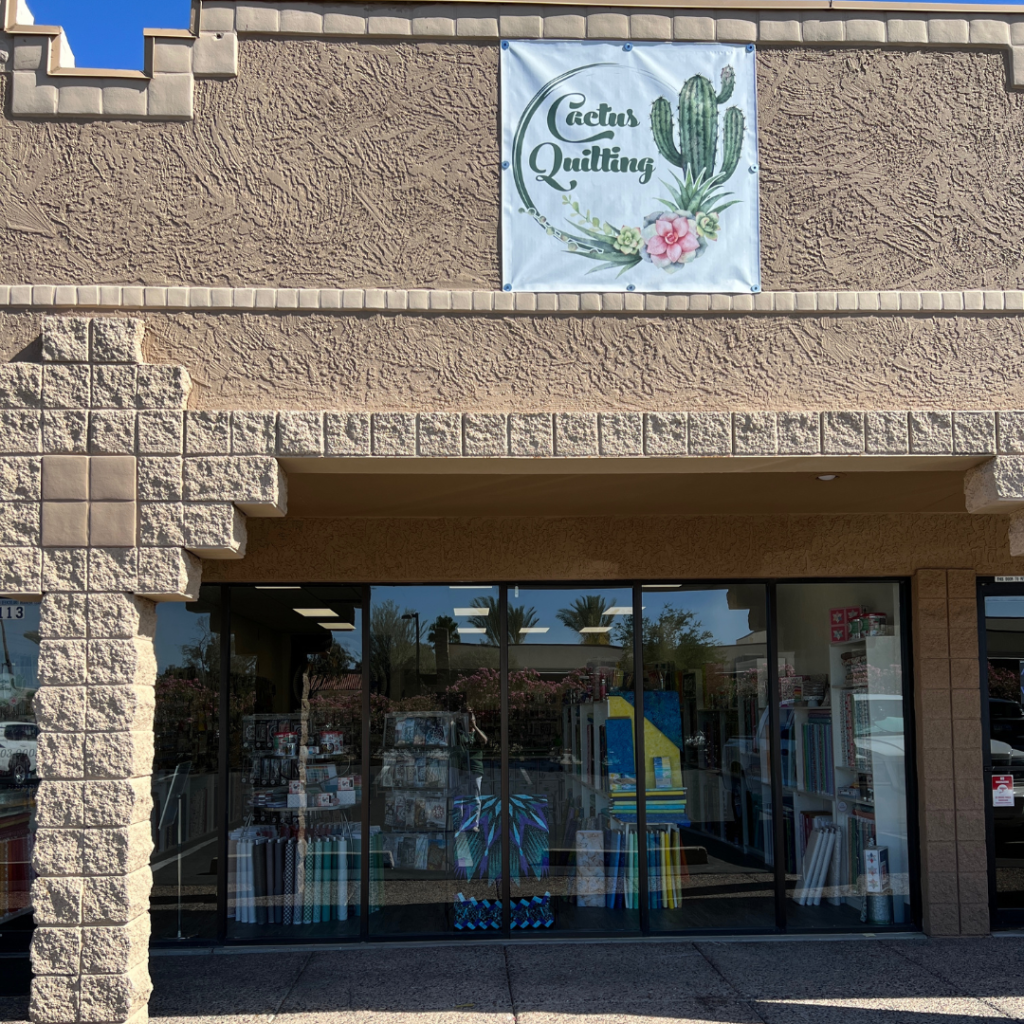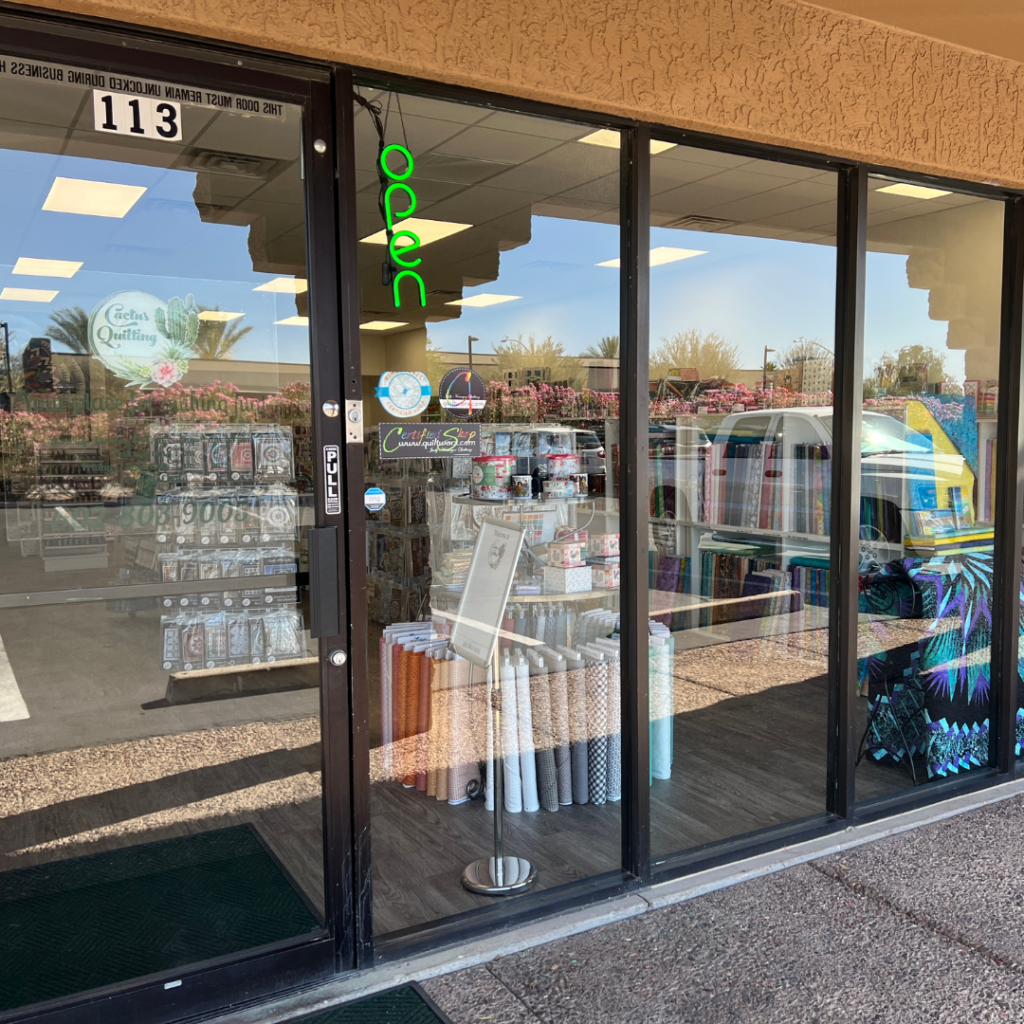 We have the most amazing staff. We have seven ladies that work during the week as well as the most talented teachers. All our teachers are certified instructors in their chosen craft or are nationally recognized. We offer classes in Laura Heine Collage, Fiber Arts, Judy Niemeyer, Kimberbell, Bags & Totes, Sew Kind of Wonderful, Traditional Quilting as well as Beginner Quilting.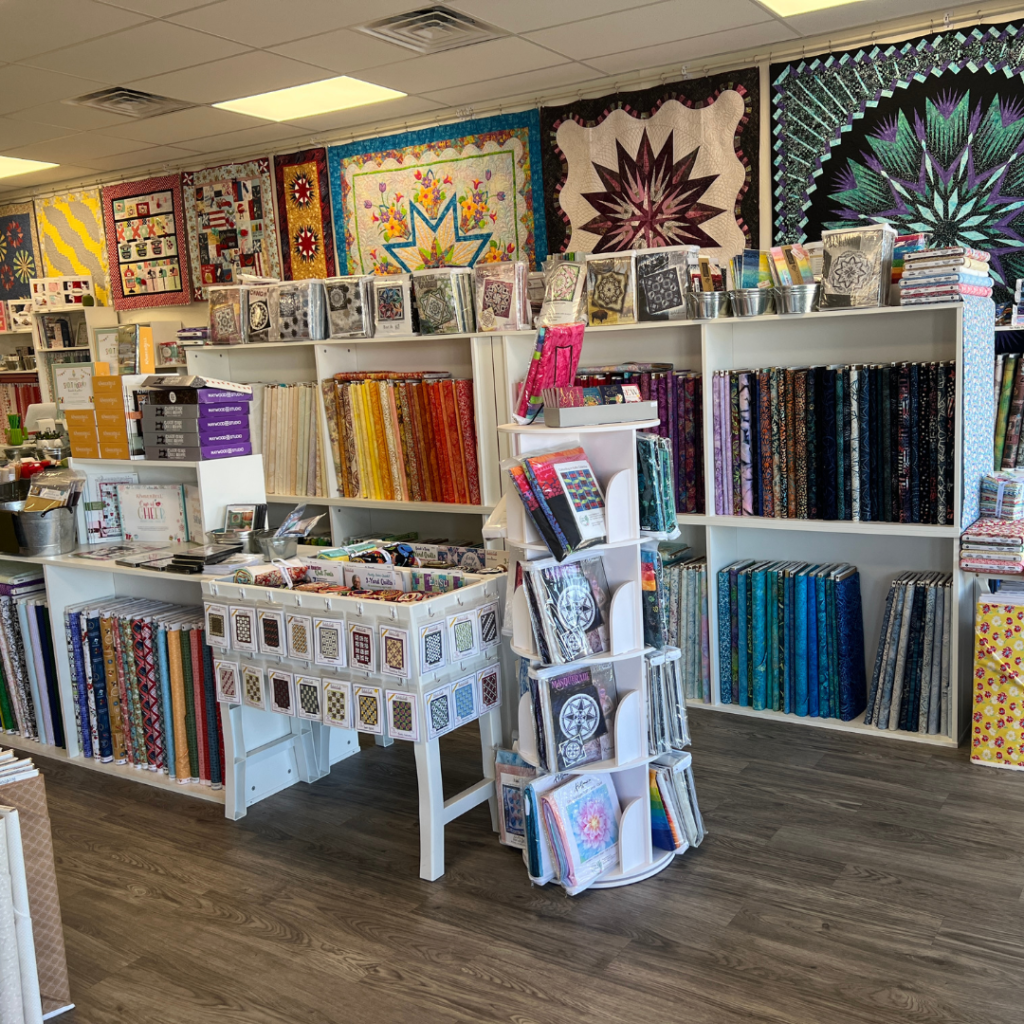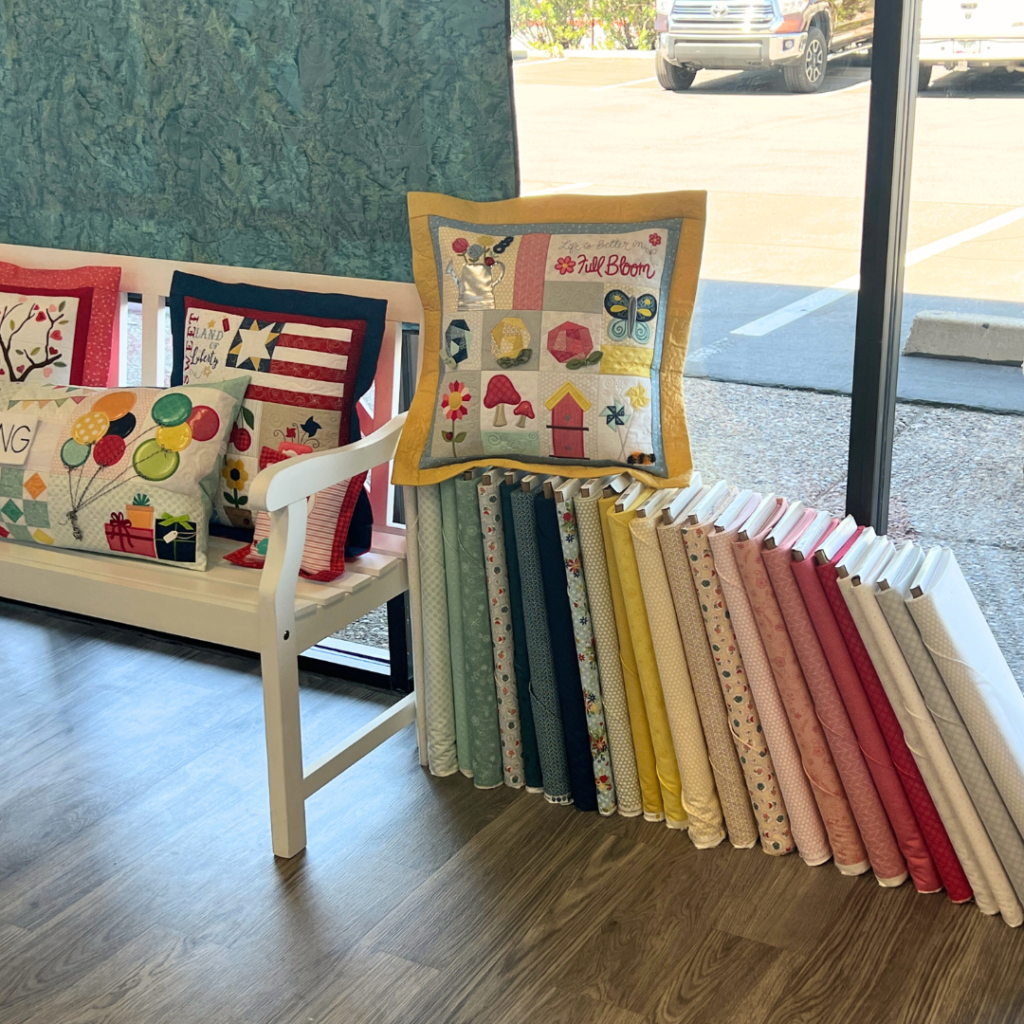 Can you describe your product offerings or store services?
We carry everything by Kimberbell including fabrics. We offer the complete line of Judy Niemeyer patterns and kits.
We have Batiks, Lori Holt, Kaffe, Tim Holtz, Tula Pink as well as 30 feet of basics. We ship worldwide for most items.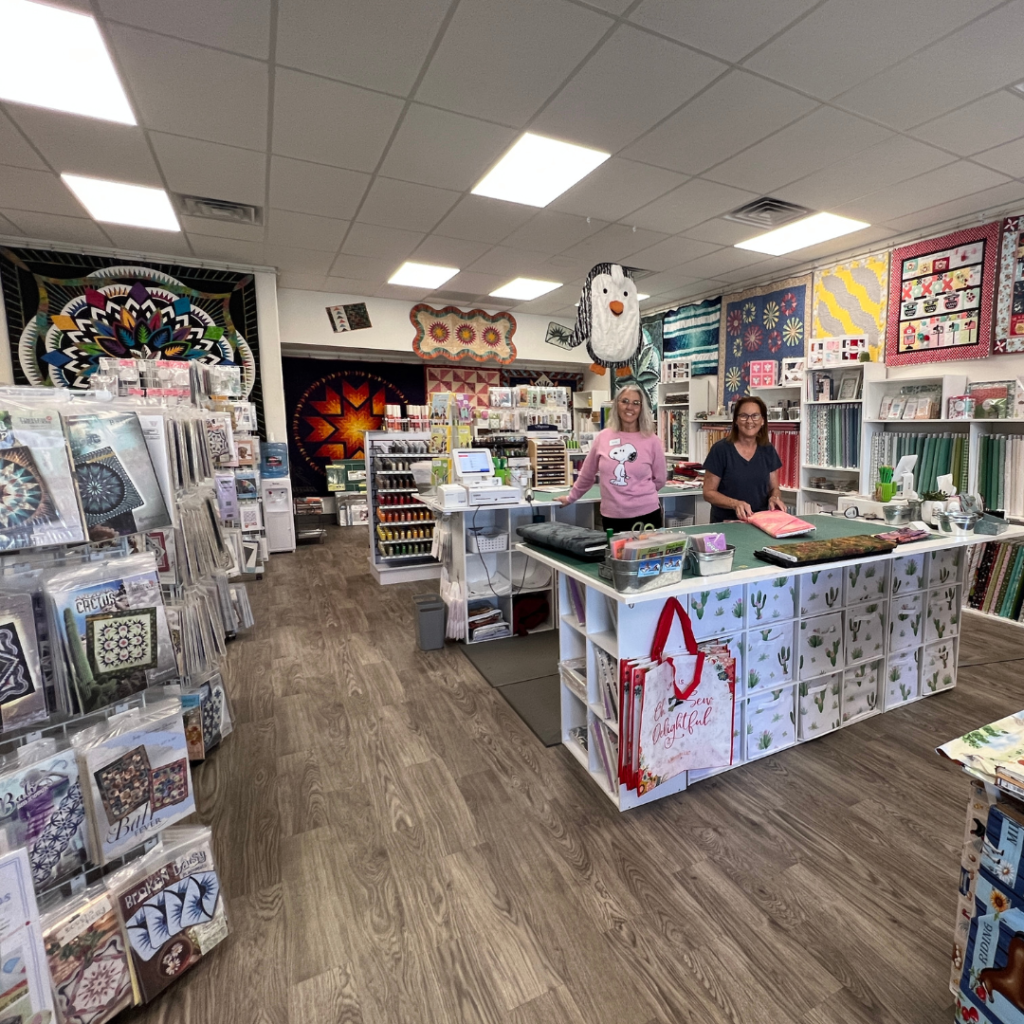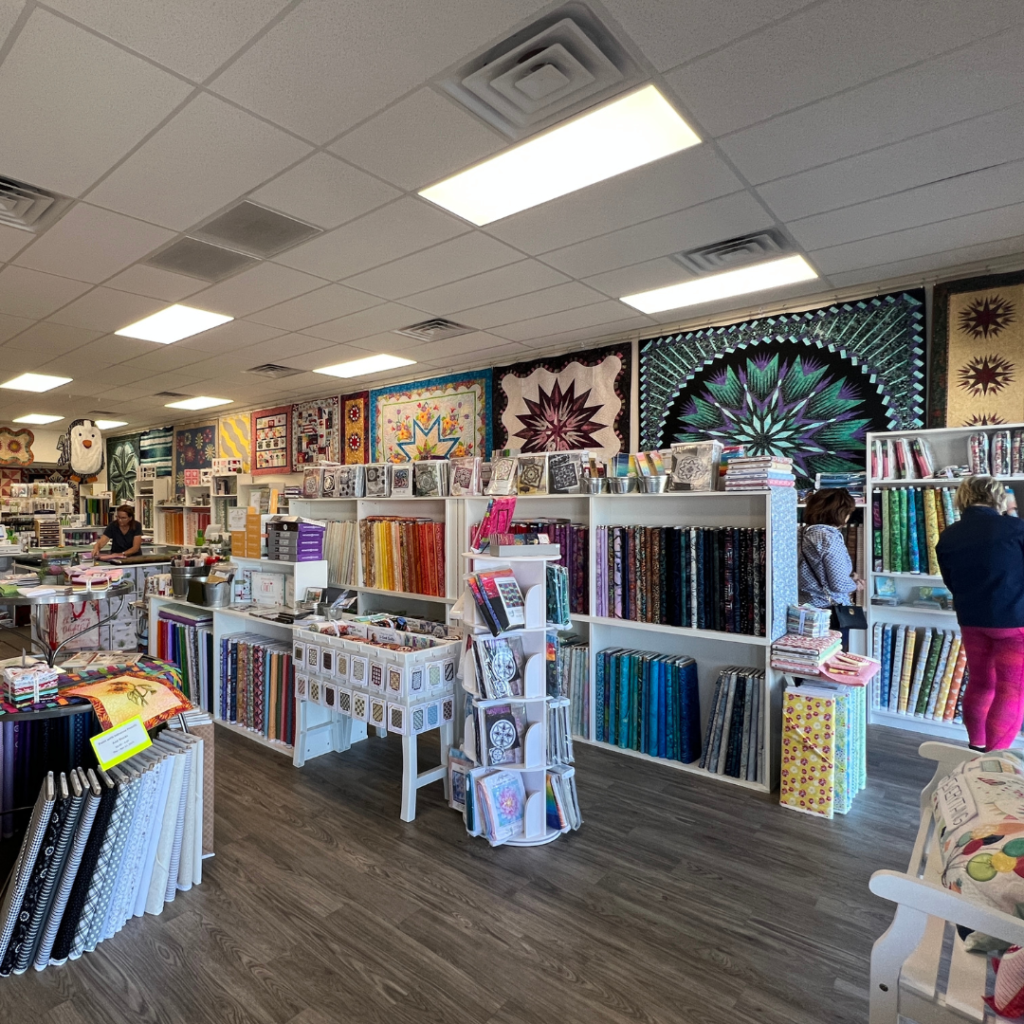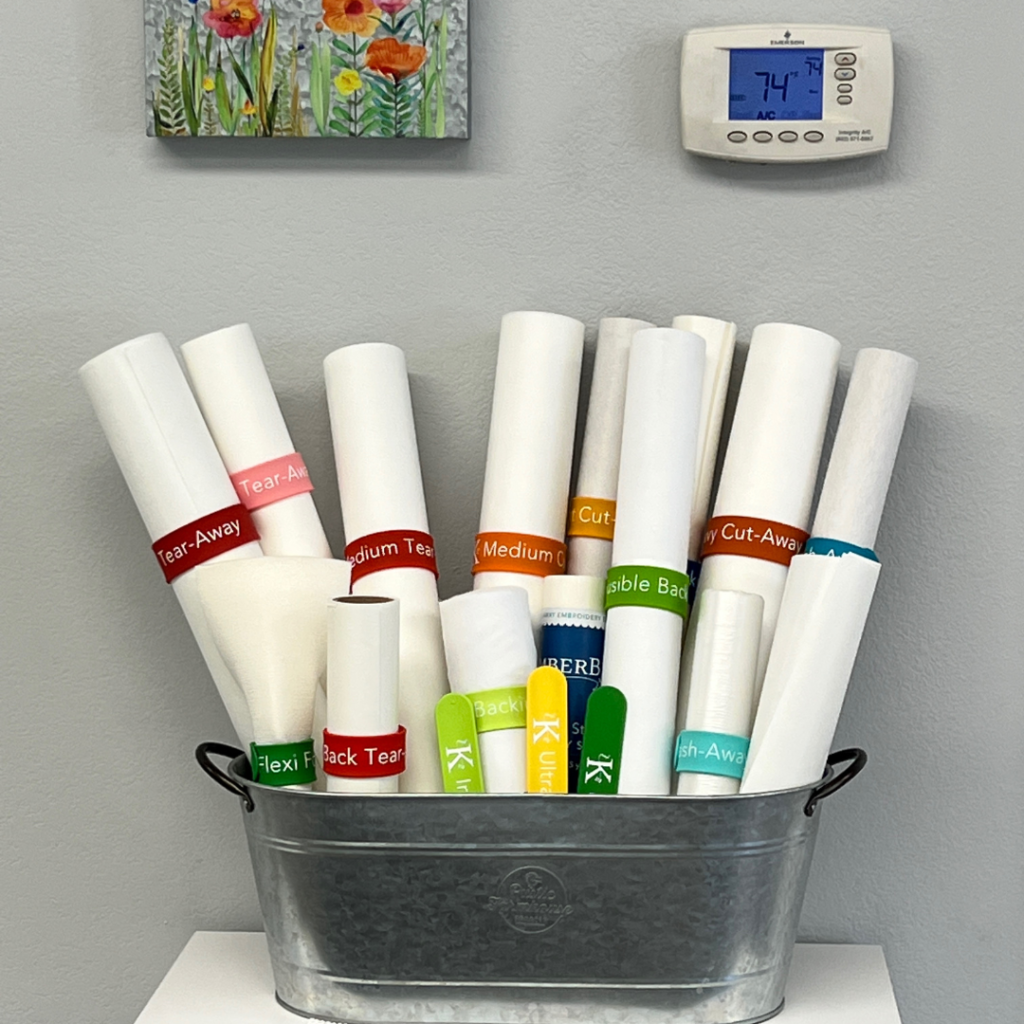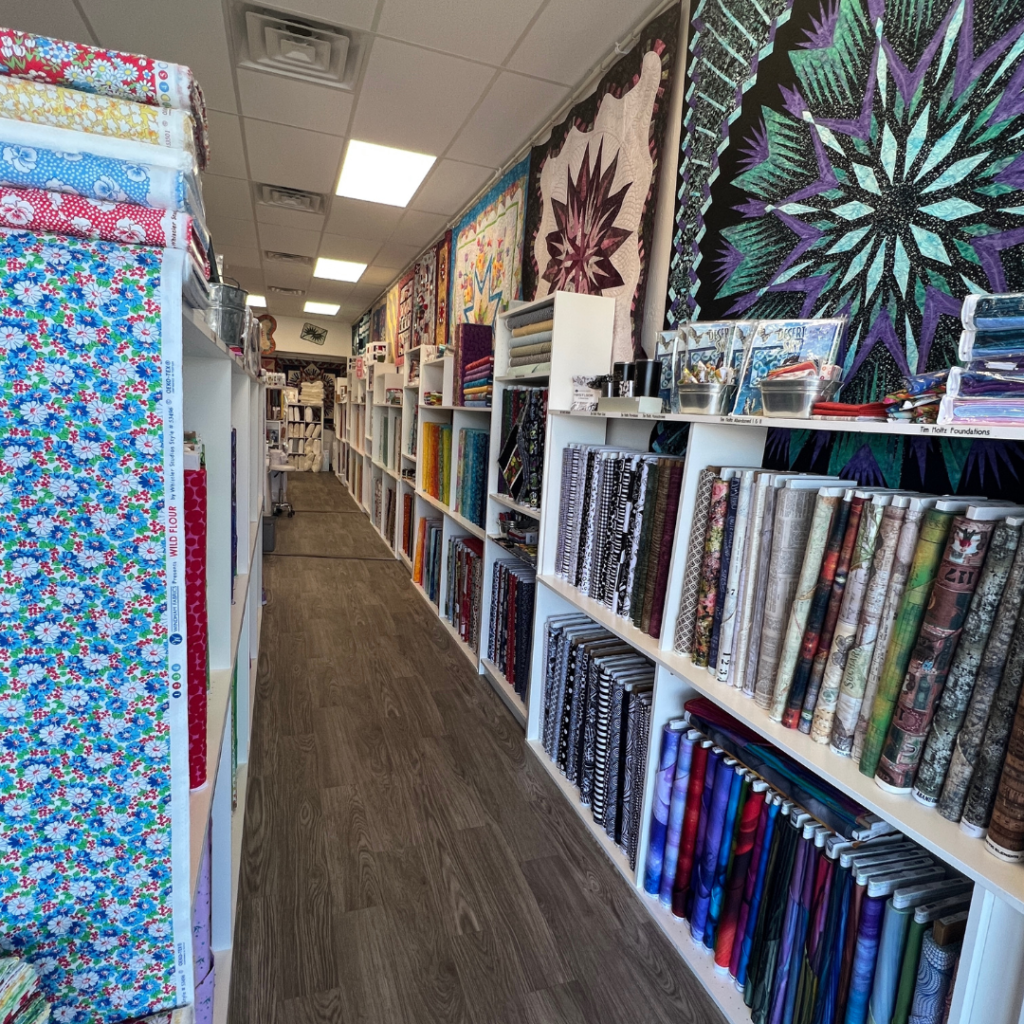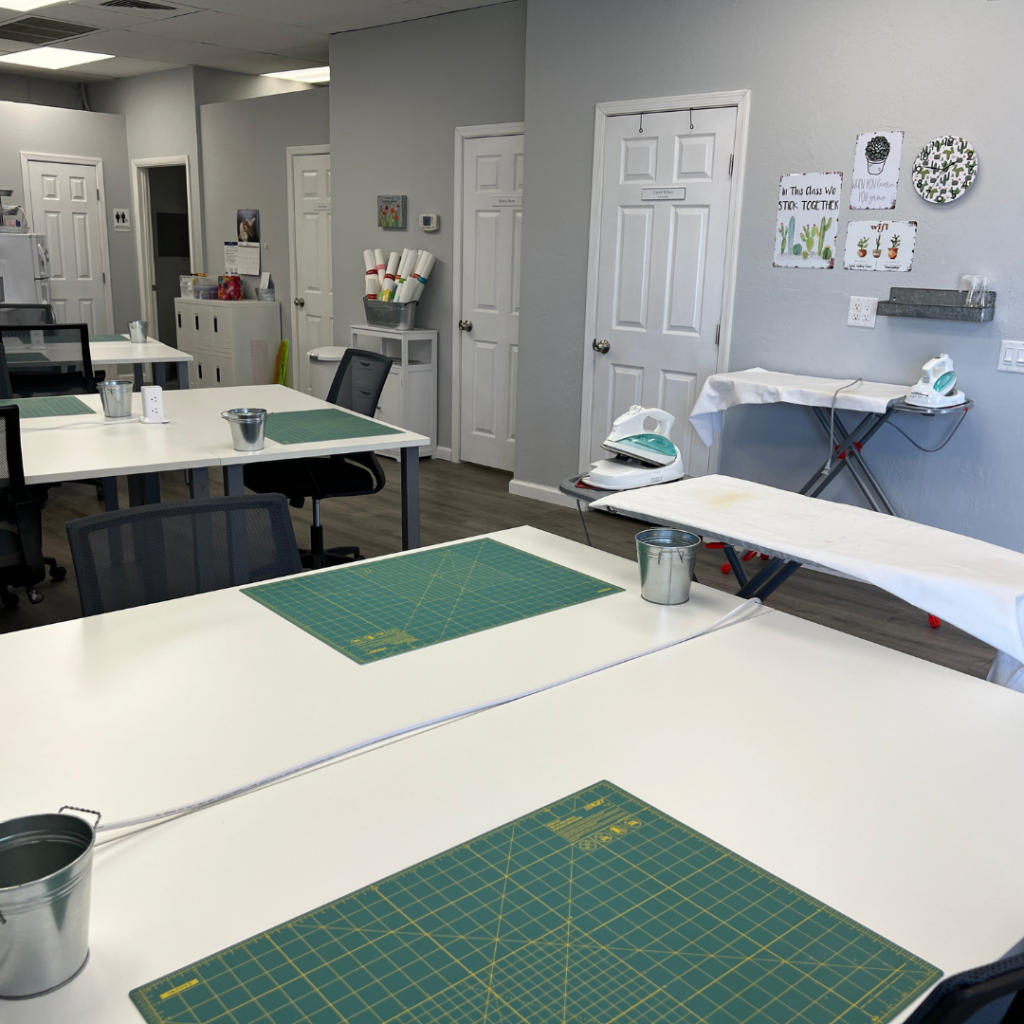 Any upcoming events that we can help share the word?
We celebrate our birthday in April and our anniversary in October and offer fun sales each month.
We also offer sewing classes!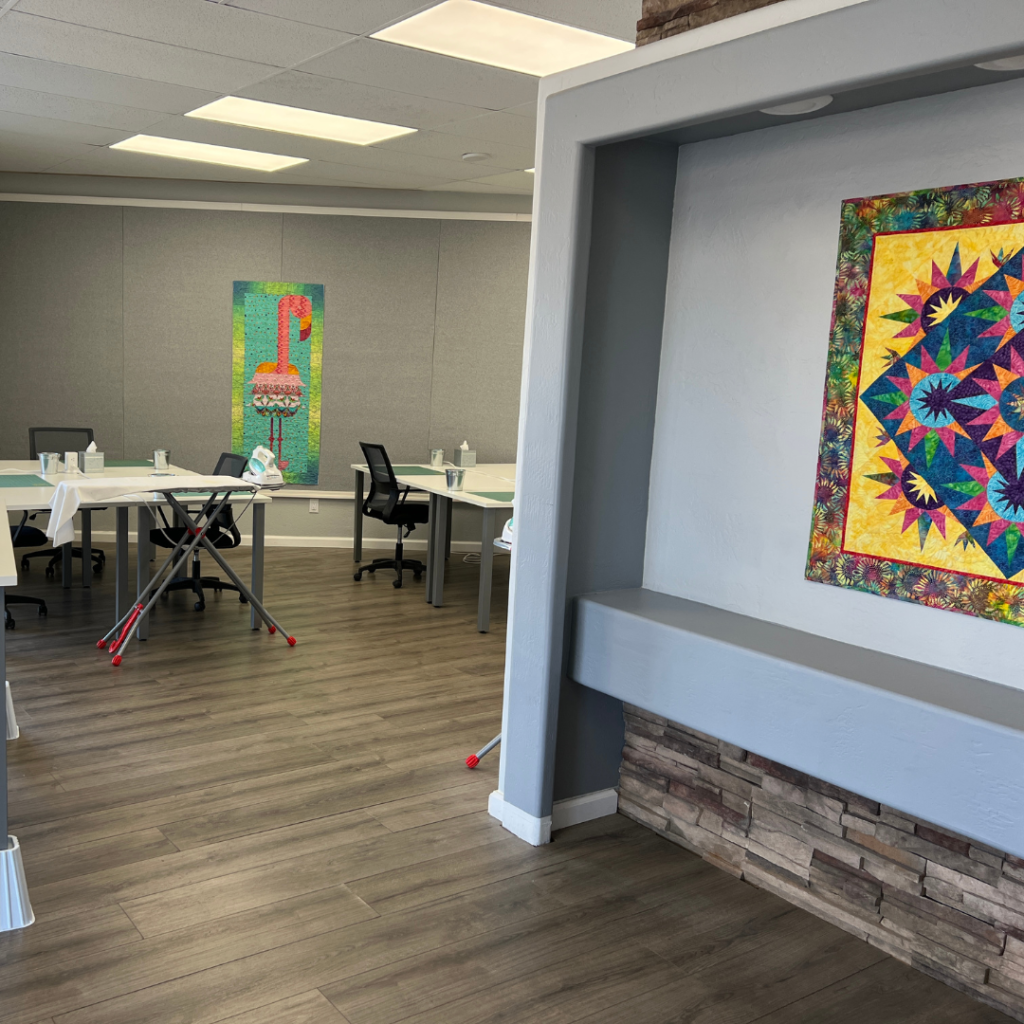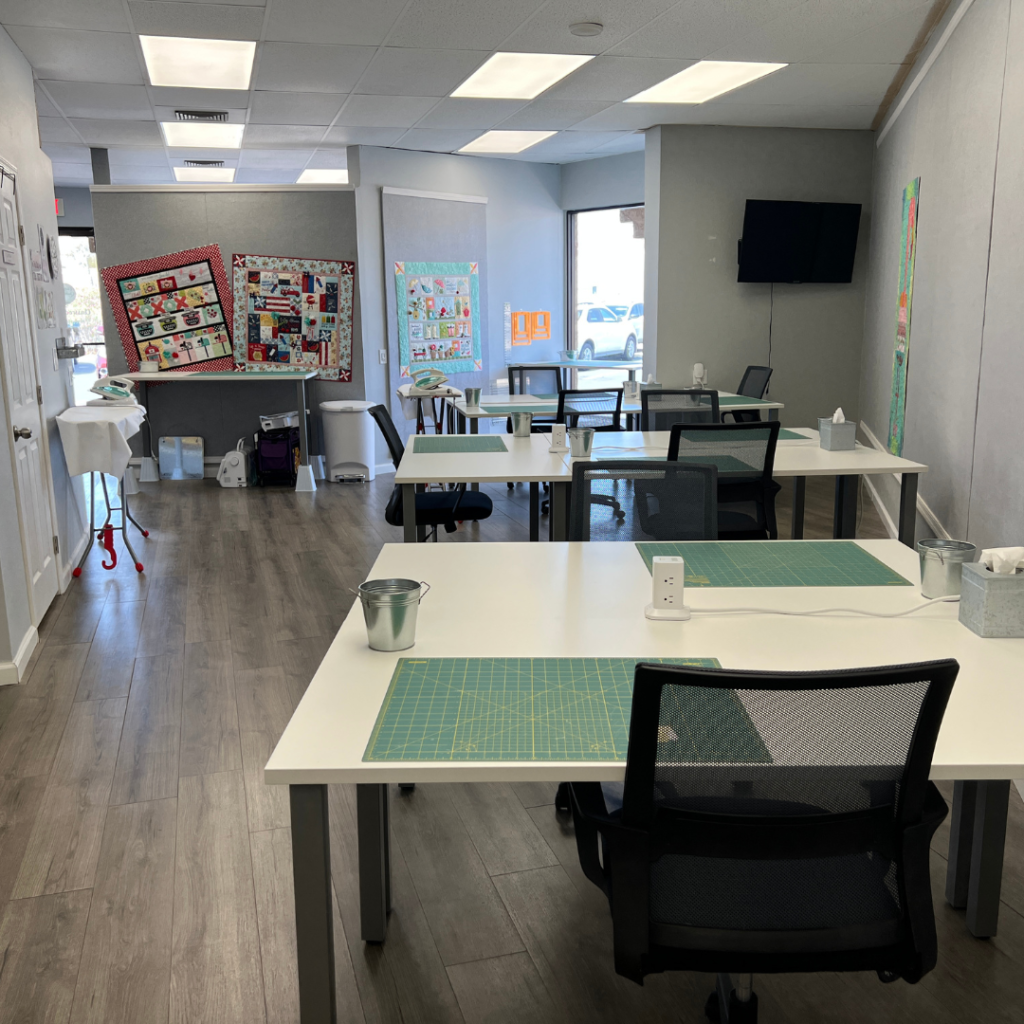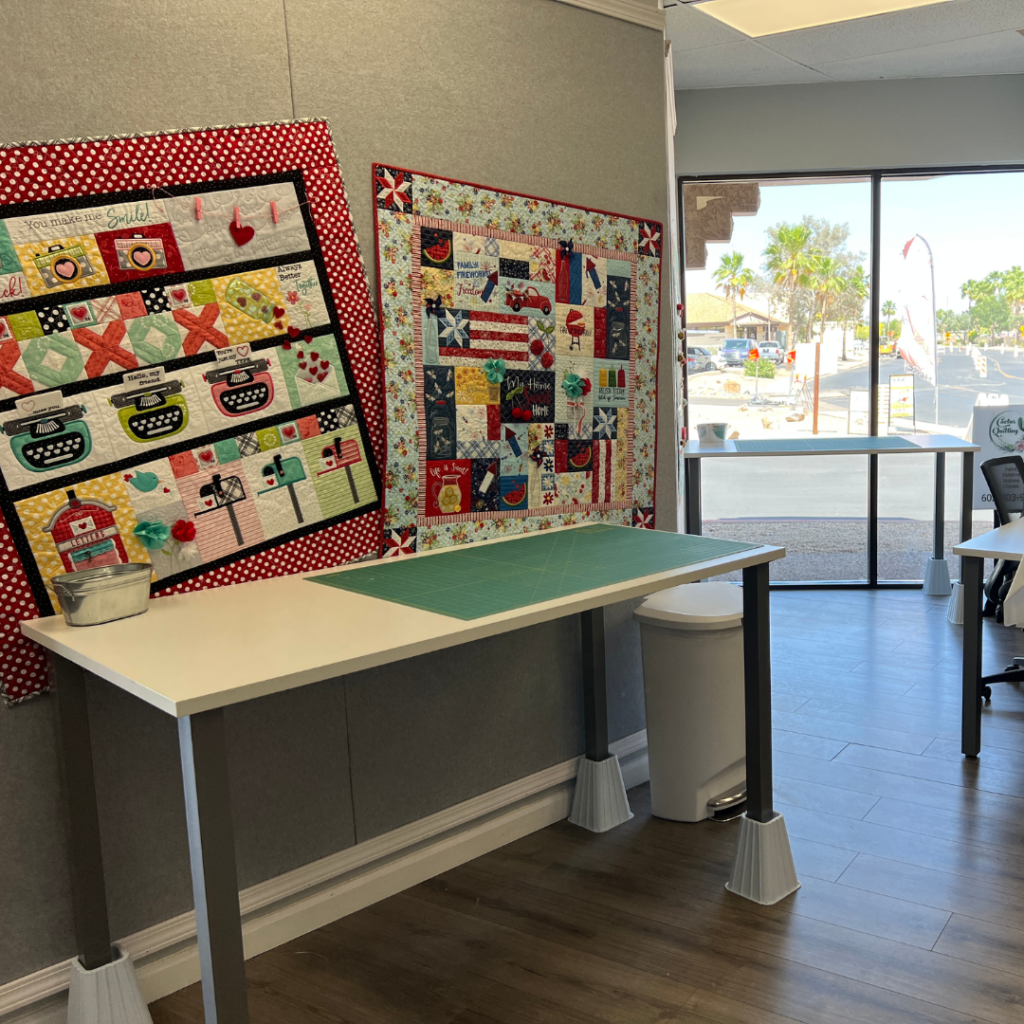 In closing
About winning our contest, Owner Kelly said "We had so much fun with our staff and customers during the contest. The staff was so enthusiastic, and it translated to the customers. So many came by every couple of days to check on our standings."
What a great story! We're glad we asked.
---
---