Quilted Twins — Dade City, Florida
A fabric warehouse-type store that features beautiful current fabrics along with closeout bargains, this shop is small in size, but large in heart and selection.
Owners Rachael and Becky, who are twins, started the Quilted Twins local quilt shop. Becky is now in Poland so Rachael and her husband, Ken, operate the store.
Please check their website and provide support to their Ukrainian Relief Fund.
Trunk Show Schedule: As a Runner Up winner, Quilted Twins will receive 6 models from ByAnnie.com and 3 from Lynne Wilson Designs for 30 days.
They are planning to bring the models in during the third week of April this year! Be sure to swing by their shop and watch social media for more!
---
 "Rachael and Becky are the Quilted Twins. Their passion for sewing was fueled, in part, by their incessant twin-competitiveness, where one could NEVER surpass the other, lest twin-drama ensue. (Twins and parents of twins will understand!)

Even though the twins' road of life has diverged to separate continents, they've remained connected.

Together, the Quilted Twins are a team that wants to bring quilting back to the people and back to the home. We welcome you to join us on our adventure together, which we know will be unforgettable."
— Quilted Twins
---
Their voters highlighted
Over and over, customers who voted mentioned the store's incredible selection of fabrics, great prices, and fantastic customer service.
"In addition to the humongous choices of top quality fabrics, the staff are rich in knowledge and help when it comes to the quilting arts.

The most fun was watching my husband's reaction when he entered the shop for the first time. It was busy and crowded and lively with amazing fabrics on the bolt from floor to ceiling and all around.

For him it was people-watching joy!"

— Helen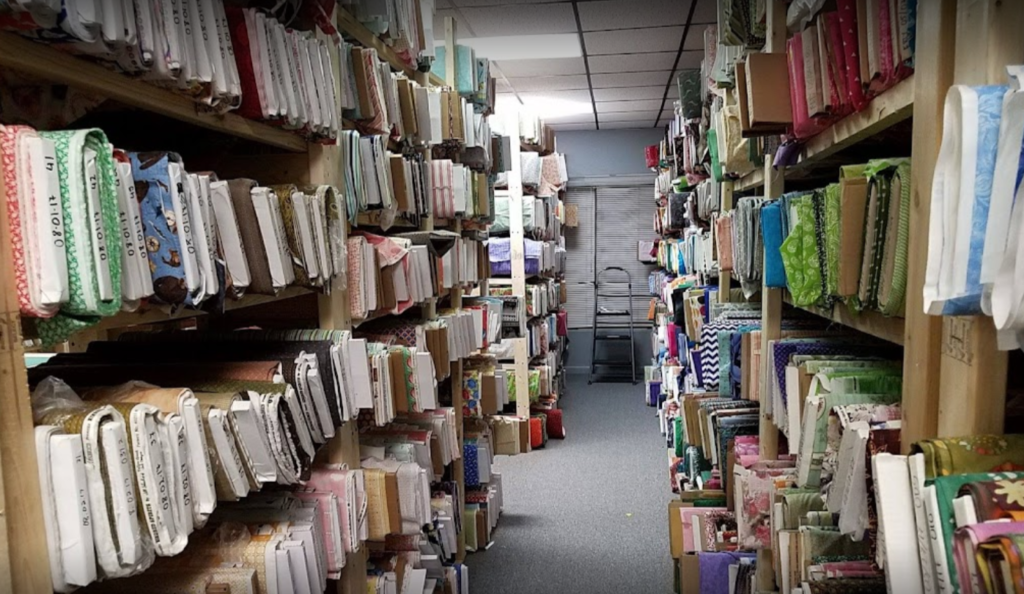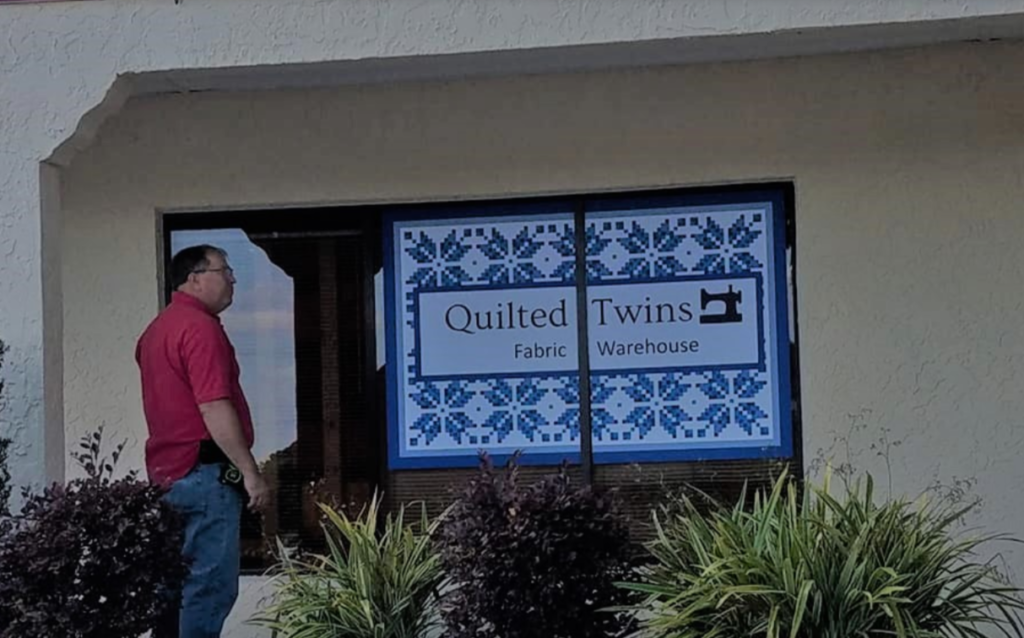 "(My Mom) is a maturing woman . . . and the shop is always slammed full of people. Mom can take a seat and they make sure that they can look at her quilt pictures, answer her questions, and make her feel like a VIP.

It is not just her. Everyone in the shop is treated with that same type of courtesy and respect.

This is a very special gift. . .

Business is always overwhelmingly busy at Quilted Twins.

Yet they can make each customer feel like they have their moment."

— Susan
"One of the twins lives in Poland and has developed a network there to help those in need. With 3 million Ukrainian refugees coming to Poland the need is increasing. A single email to their customers asking for help raised over $14,000 in less than 24 hours. 100% of these funds will be used to purchase items IN POLAND to help those providing shelter to the refugees."

— Lill
---
The 2022 Local Quilt Shop runner up prize includes:
$500 in store credit from ByAnnie.com
A free ByAnnie trunk show of 6 models and 6 patterns for each model
A special Local Quilt Shop marketing package valued at $500 from ByAnnie
$400 store credit from Jaftex made up of $100 each from

Blank Quilting Corporation
FreeSpirit Fabrics
StudioE Fabrics
Henry Glass & Co., Inc

Full conference and exhibit access and a special highlight on the online channels for h+h america's 2022 Chicago trade show, and
A free Lynne Wilson Designs trunk show of 3 models and 6 patterns for each