---

Beach Tyme Fabric and Crafts — Ocean Shores, WA
Located in a small costal community in western Washington State, this shop has a lot of fun.

With daily "shout the word" sales, a huge selection, and fun owners, this shop has become a real cornerstone of the community and a destination shop for the region.
Owners Chuck and Gail Anderson are the lifeblood of this local shop.
Trunk Show Schedule: As a Grand Prize winner, Beach Tyme will receive 12 models from ByAnnie.com and 6 from Lynne Wilson Designs to display for 30 days.
They've scheduled the event to start April 16th, 2022.

Mark it on your calendar and be sure to swing by their shop during the month to check it out!
---
"In November 2019, Chuck and I purchased Beach Tyme Quilts from the previous owner. We changed the name to Beach Tyme Fabric and Craft Supplies!  We have a wonderful collection of high quality fabric and quilting supplies.

We have added many craft supplies including: yarn, children's crafts, sewing notions, needlework and so much more! We are located in Ocean Shores, Washington, three blocks from the Pacific Ocean." — Beach Tyme Quilts
---
Voters Words
Over and over, customers talked about the fun and inspiration that Chuck and Gail provide — and the feeling of community and caring that the store provides.
"Walking through the front door is like entering (a) quilting wonderland. It's like coming home after a long journey and feeling like you belong and someone cares."

— Nina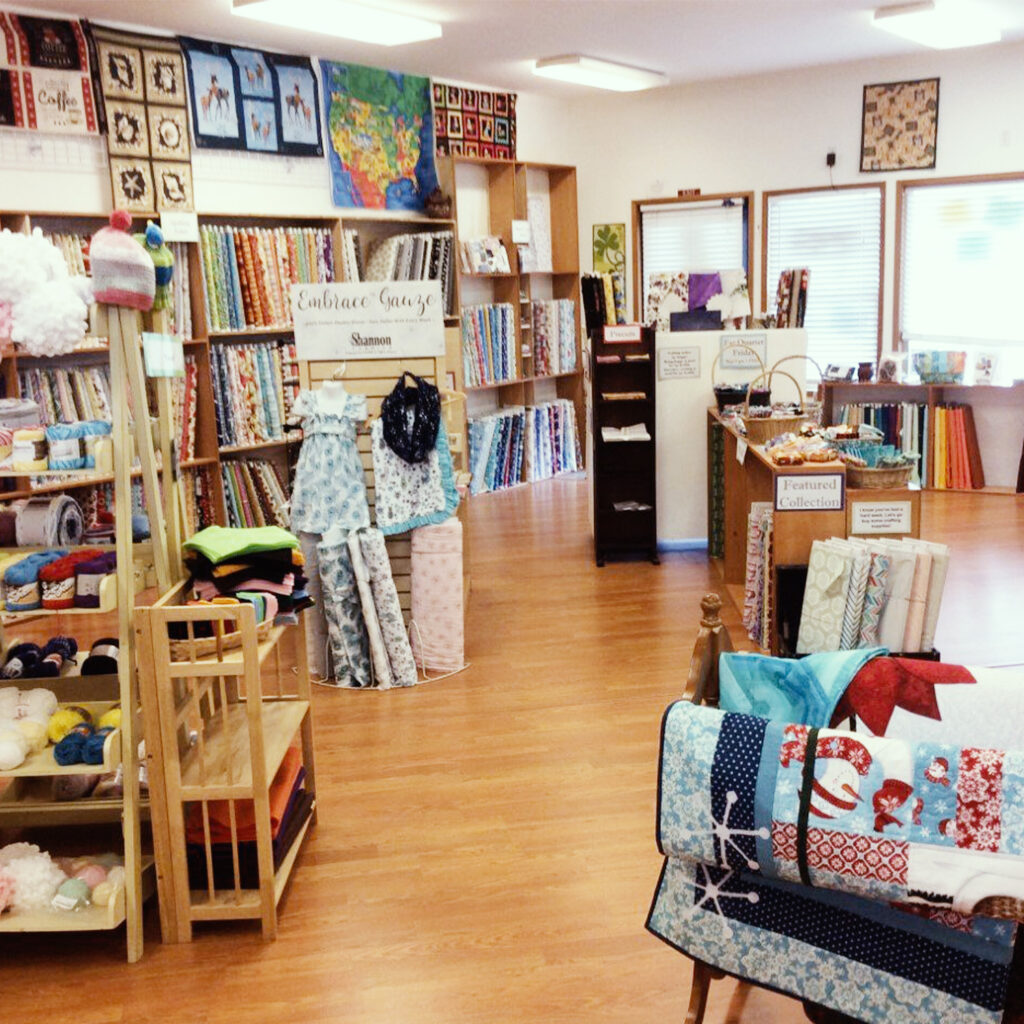 "When the store reopened for in-person business, I remember how happy my wife was to get out and see Gail and Chuck (and buy a bunch of fabric!). She looked like a little girl at Christmas . . . and we're no spring chickens!"

— Don
"This store not only has the most friendly owners that work tirelessly at their fabric shop, they are also the most generous shop owners in Ocean Shores.

Anyone that enters their shop, local or visitor, will leave having two new friends to care for. They are the best!!!"

— Rama
"Chuck comes up with crazy promotions that usually ask that you shout out the phrase of the day as you enter the store. I've shouted out a lot of crazy things to get that discount!"

— Cai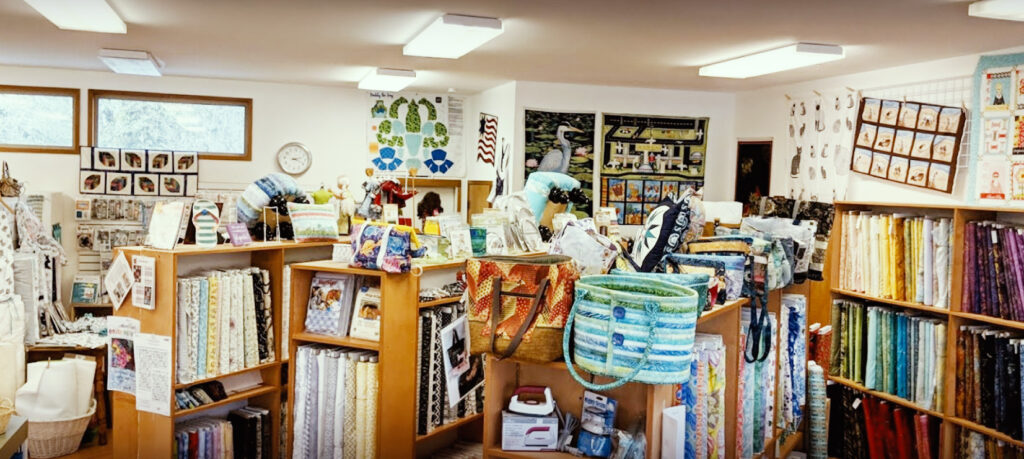 ---
Grand Prize in our 2022 Local Quilt Shop Contest includes:
$800 in store credit from ByAnnie.com
A free ByAnnie trunk show of 12 models and 6 patterns for each model
A special Local Quilt Shop marketing package valued at $1,000 from ByAnnie
$800 store credit from Jaftex made up of $200 each from

Blank Quilting Corporation
FreeSpirit Fabrics
StudioE Fabrics
Henry Glass & Co., Inc

A 3-night hotel stay plus $500 travel reimbursement, full conference and exhibit access, and a special highlight on the online channels for h+h america's 2022 Chicago trade show, and
A free Lynne Wilson Designs trunk show of 6 models and 6 patterns for each